In typing that title up there, I have to tell you I accidentally typed D.U.I. first. I'm not sure why I get D.I.Y. and D.U.I. mixed up, but if it's of any explanation, the idea of how to fix up my girls' little chairs came to me while driving. I was craft-intoxicated which, if you've experienced it, is a bit like being drunk.
I shall begin by saying that yesterday's festivities made my mama heart swell. While Nella was very interested in hanging out in the driveway, eating stale cheese balls, pulling her amphibious feet off and keeping at least a 30-ft. distance from any and all scary masks…

For anyone not wearing a werewolf, Scream or Jason mask, she will kindly smile, wave and yell "Hi!"
…Lainey was thrilled to be a grown-up, trick-or-treating kid–the kind that runs ahead of her mother and doesn't need a hand to hold anymore. She had friends to walk with.
A few shots from our holiday: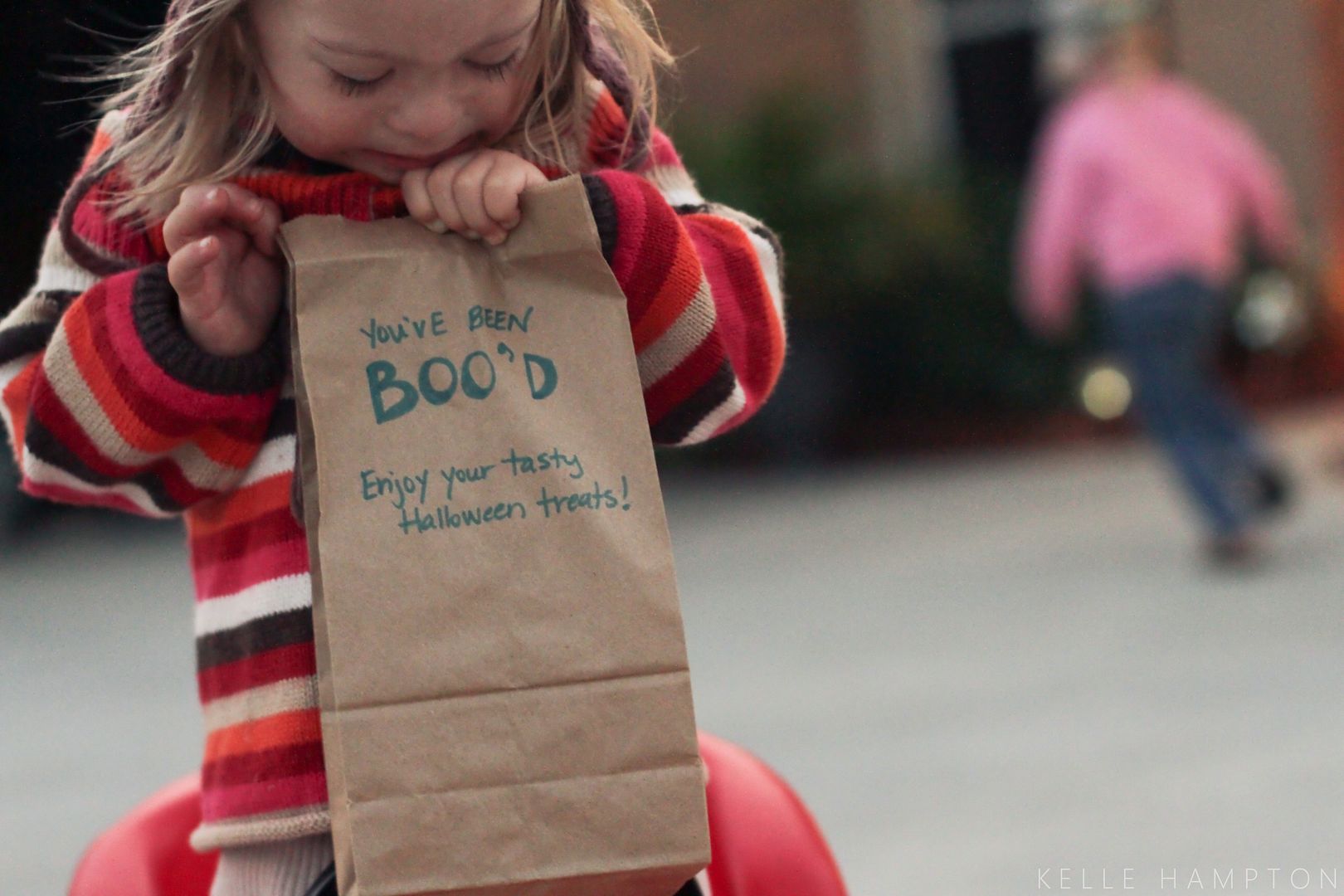 Nella getting ready to boo our neighbors earlier this week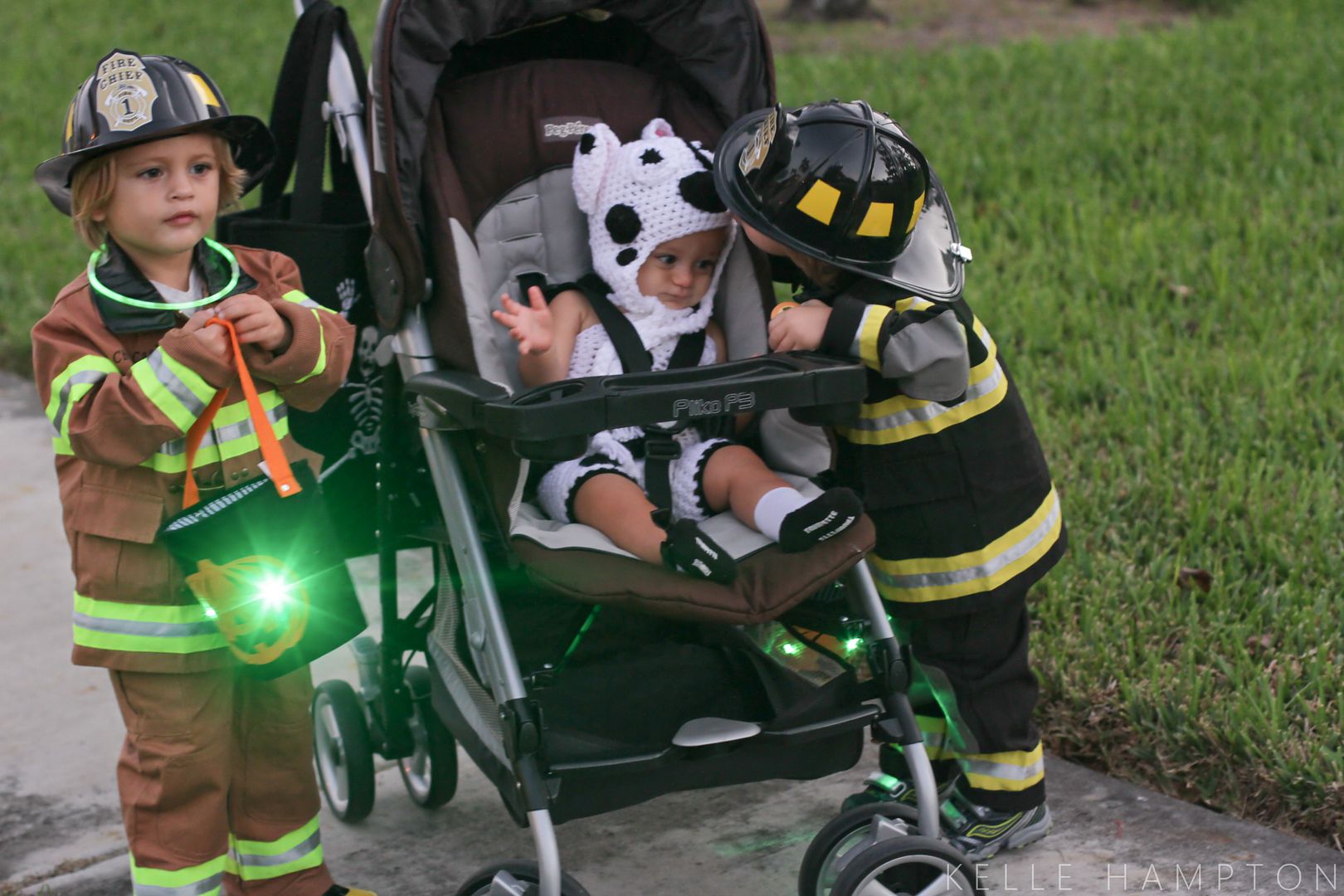 Nella's Wombmate Boyfriends, Cash & Rocco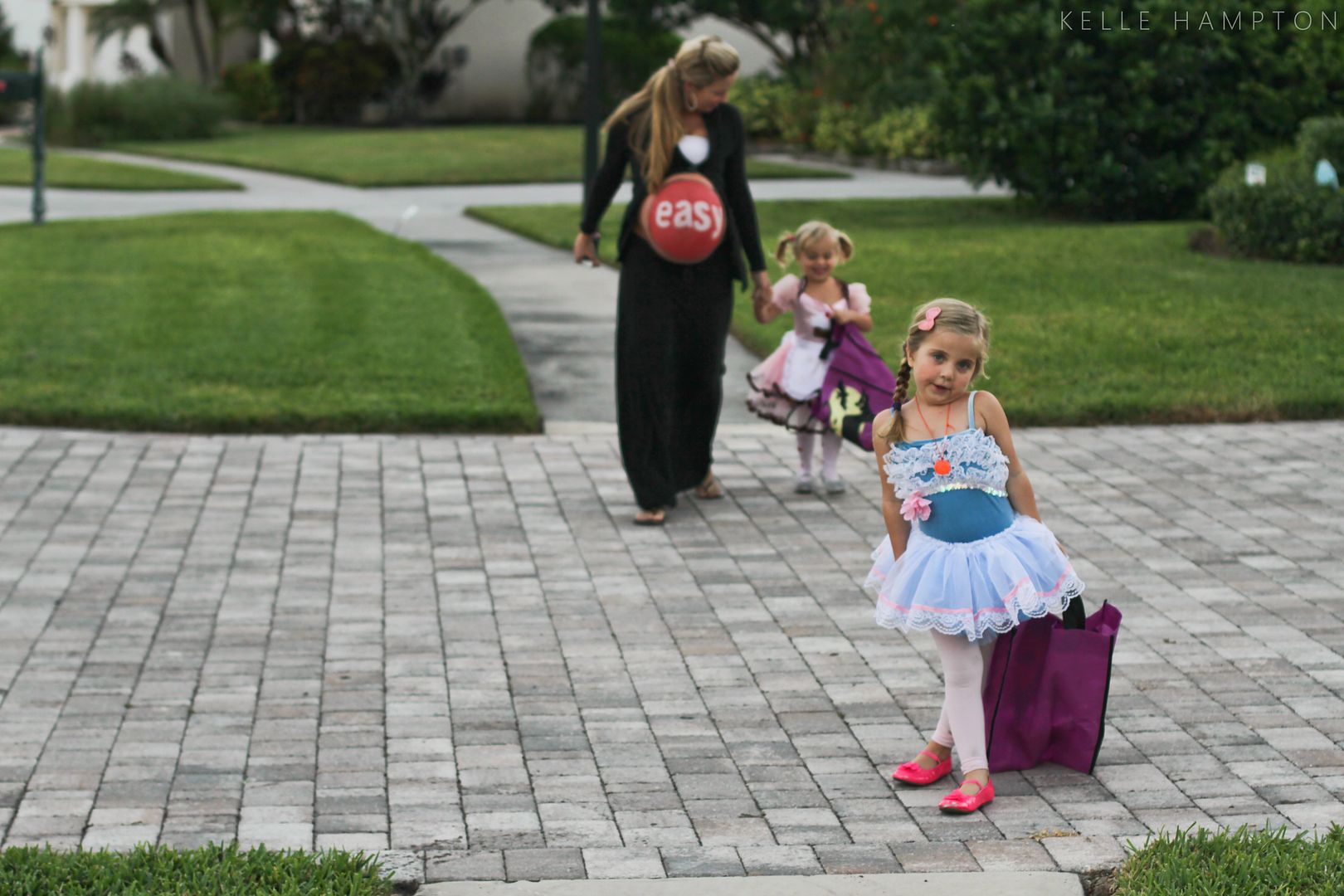 Why yes, that's an easy button on the very pregnant tummy of my friend, Suzanne
And earlier this week, the party was happening at Fred's–a night where three more dance moves were added to my repertoire of Things I Learned at Fred's (a fast-growing volume):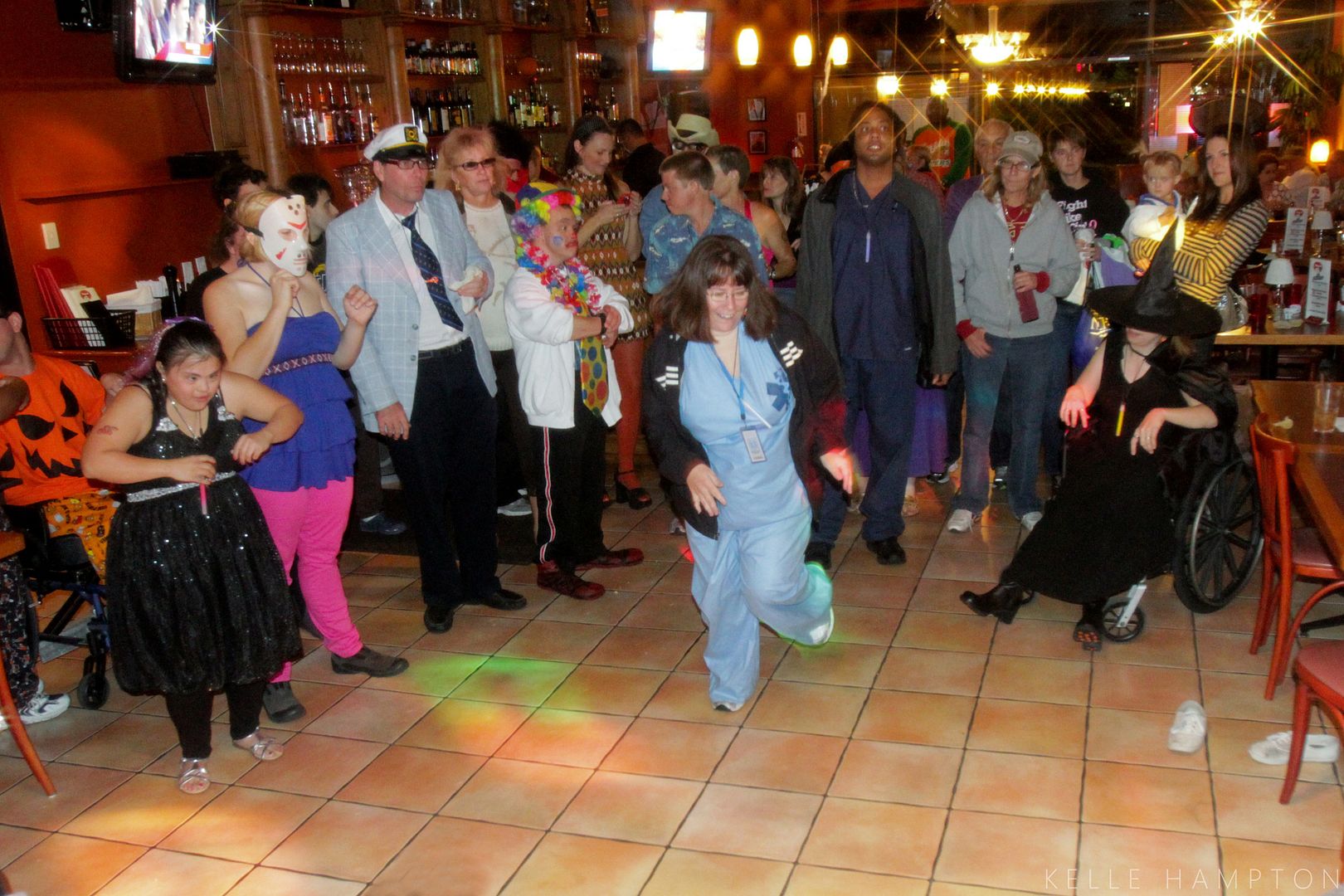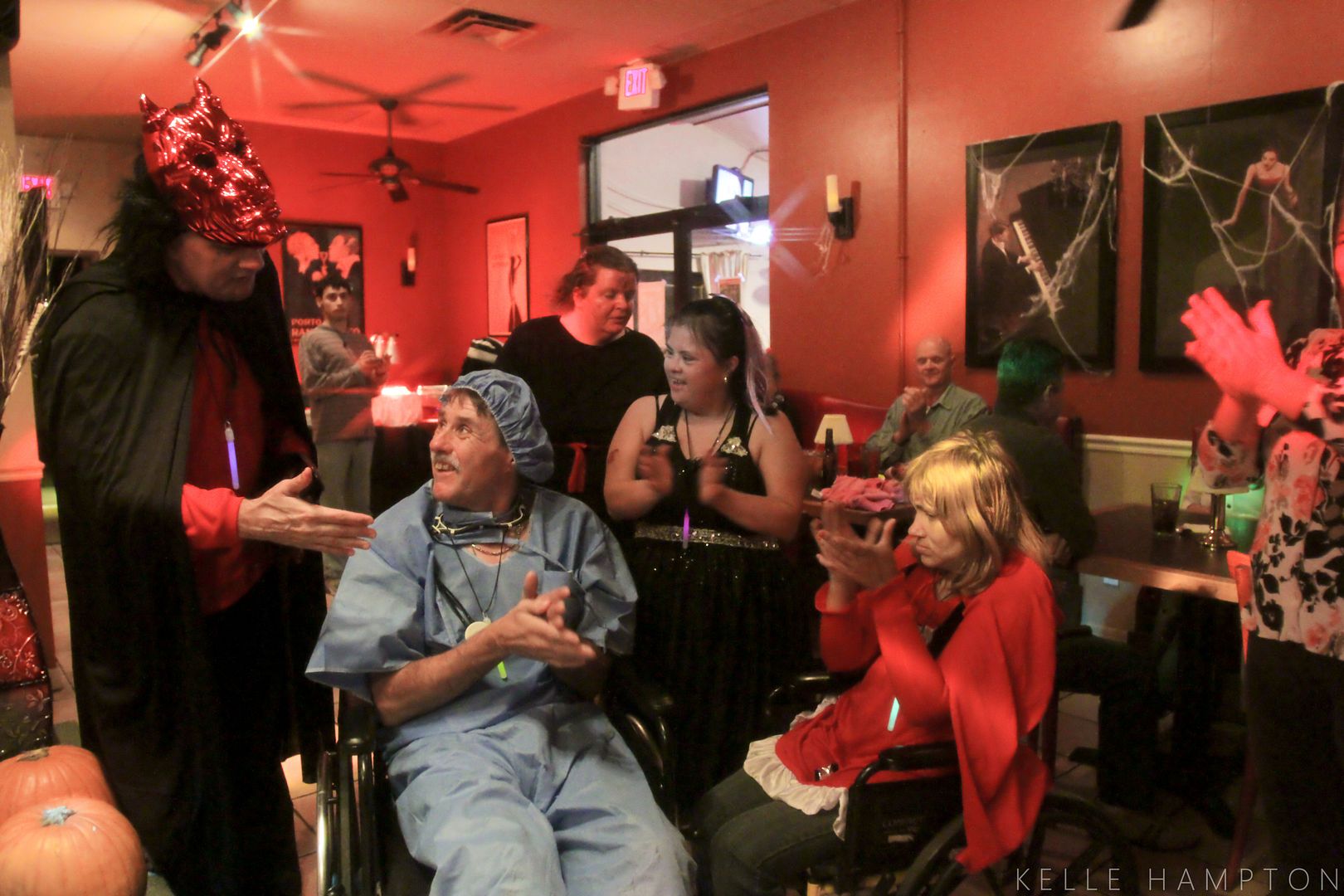 And now it is November. Temperatures have dropped and moods have shifted into homey/crafting/cozy modes.
I've been wanting to spruce up my girls' table and chairs area–a place we use frequently for homework, eating, crafting, baking, etc. I wanted it both more functional and more visually appealing.
I painted our table an off white color (Valspar, satin spray paint) and then transformed my girls' beat up chairs, using Mod Podge to piece together fabric scraps.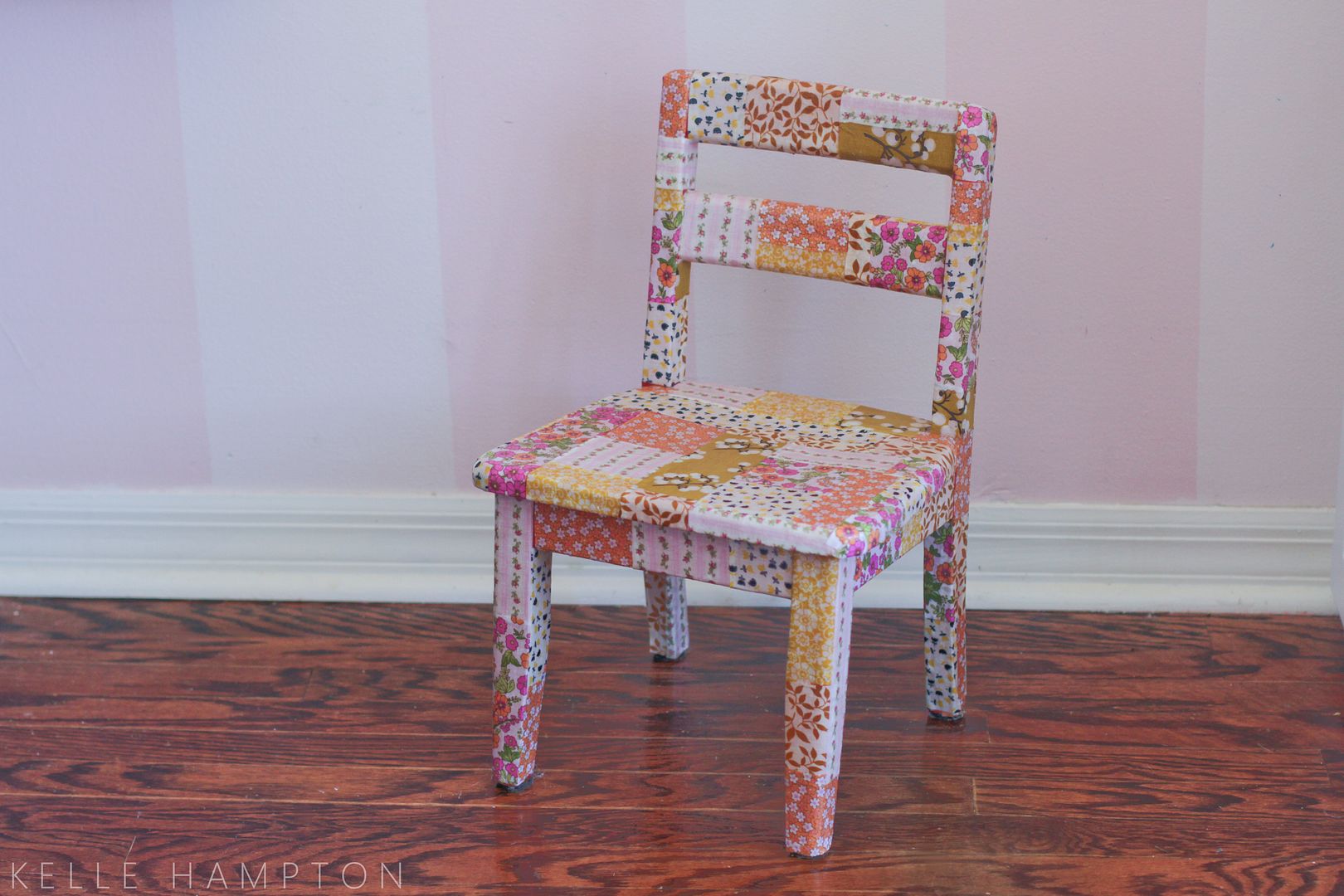 Materials Needed (besides 2 small chairs):
Instructions:
1. Clean chairs. Begin by painting Mod Podge onto a small area of chair, adding cut fabric squares or rectangles (I mixed it up, didn't follow any measuring rules and cut and placed fabric as I worked. I like the look of mixing horizontal and vertical lines and patterns as well.), and layering more Mod Podge on top.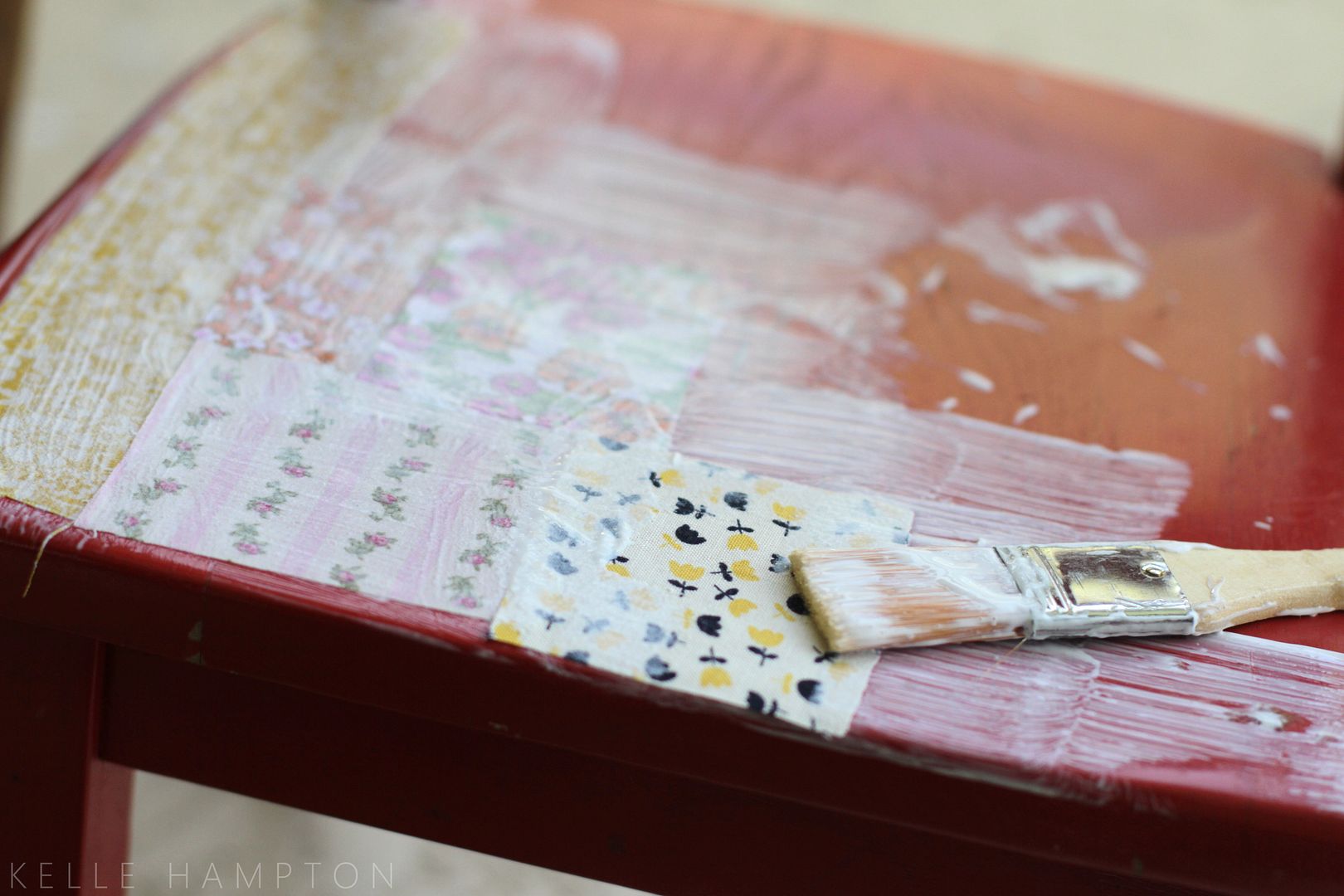 2. Continue to layer fabric pieces and Mod Podge, overlapping fabric when necessary, to cover entire surface area of chairs. The Mod Podge will help smooth out fabric around edges. Make sure no chair shows through, cutting smaller fabric scraps to cover areas when needed. When chairs are completely covered, coat well in Mod Podge.
3. Let chair dry. Add another good coat of Mod Podge and let dry again.
4. Add two coats of polyurethane to seal chair (drying between each layer). This will help it endure kids and allow it to be wiped clean.

(funky boy print fabric would be great for these chairs too)


We also moved our magnet frame (magnetic frame board we made last year, described in this post) above our new table area and added craft utencil cups so things are more accessible for Lainey (but still out of reach for Nella):
We attached our pretty trim onto our cans and then hot glued two strong magnets on the back of each so that they can be removed as needed from the board.
Final Product: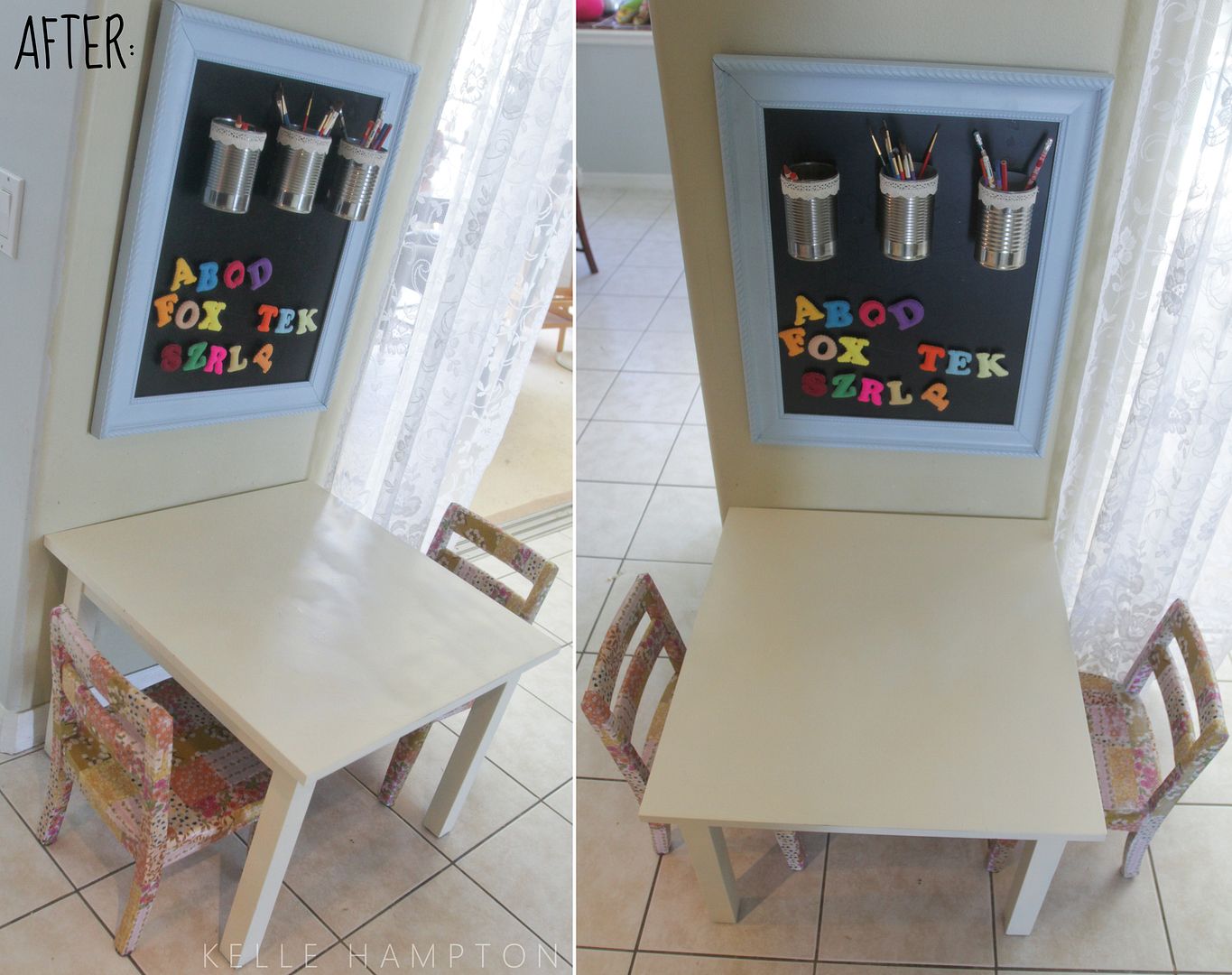 It needs a little rug–and okay, knotty wood floors would look nice under it too. But for now, I completely love it.
*****
Welcome back to sponsor, One Delightful Button, maker of adorable accessories that grab the eye and beg for a "Where did you get those?" Creator Katie uses everything from fabric-covered buttons to Scrabble tiles to make earrings, cuff links, bookmarks, hair ties–in other words, perfect stocking stuffers or gifts for friends, teachers, mamas, etc.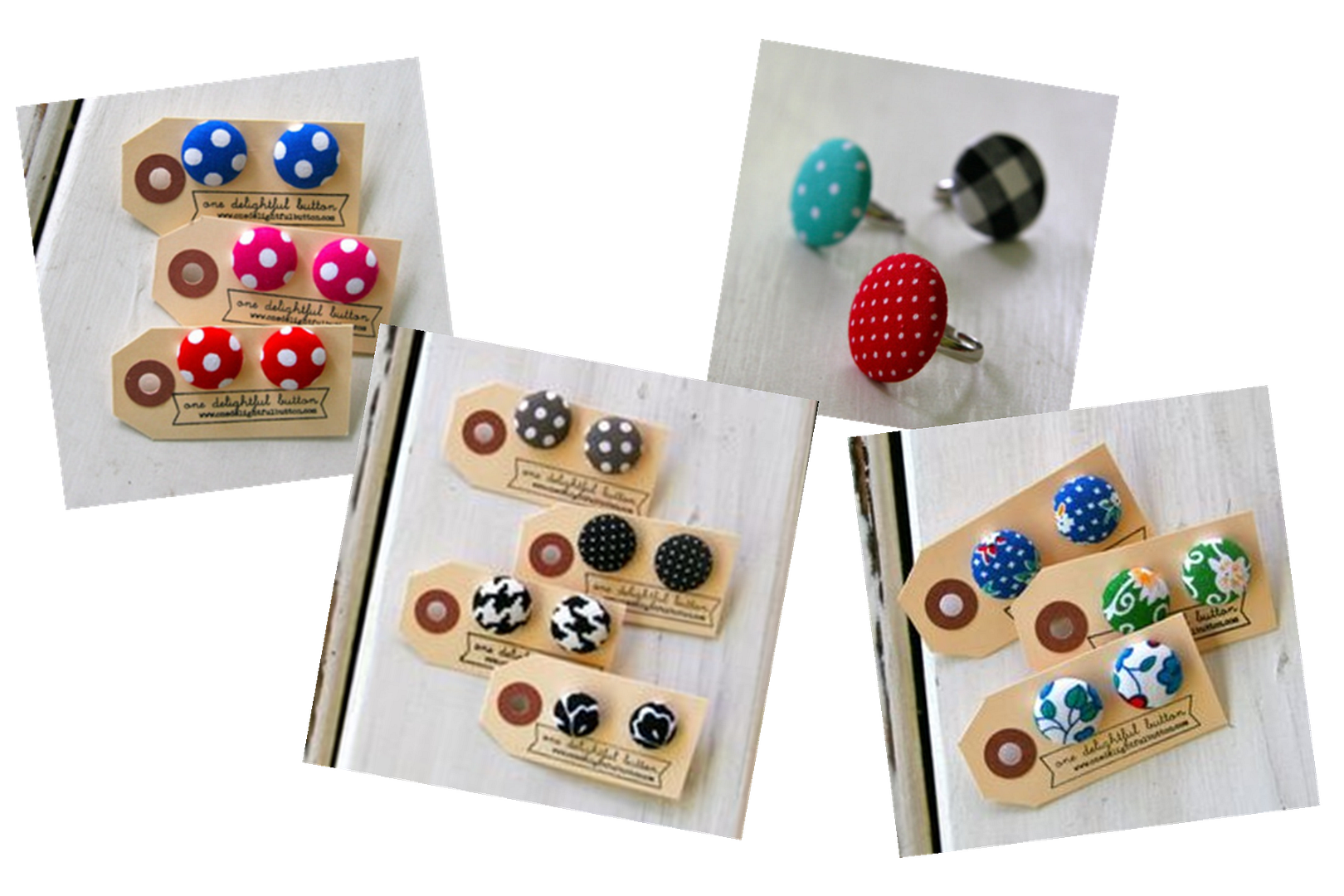 I love my new fall mustard flower earrings and our personalized book marks.
Katie is offering 10% off everything in her shop using code "kelle"
*****
Hoping November brings smiles for you all.