I had this post written, and it was full of nothing–well, lots of things but it all felt so nothing compared to things I have written and loved in the past. I have noticed that I like my writing and the way I feel when I write when I am completely rock bottom, when I am confused and sorting things out, when change is defibrillating my brain (new environment, new circumstances, new people, new stories), or when a dirty-as-mud martini has turned the unfiltered dial up, and my fingers consequently float effortlessly across the keyboard.
Lately every day has been a bit of the same. Routines drive our actions, and the in-between is filled with homey things like sorting through new baby clothes, guiding sound-it-out instructions to "How do you spell?" pleas and squeezing the goodness out of Nella when she wakes up (I'm a bit of a squeezer).
Usually, when things are good and same-ish and smooth for too long, I wait for the other shoe to fall. Like that one year when I wrote about how happy and grateful I felt and then a brick hit me in the head and our life changed.
I kid, I kid. That brick was really a diamond, and it's the best damn diamond/brick that could ever hit ya.
All this to say, I crave depth. I love pushing further, I love deep, tearful, meaningful conversations where we are ripping our souls apart to grow and be more. I like a good writing session when a screen purge has miraculously cleared up questions or made them so comfortable to exist, and I love growth and understanding that happens so significantly from an event, I need a yardstick to measure it.
But crops need resting seasons. Tides pull back. And part of contentment is learning that I don't always need some electrifying, soul-transforming thing to make me think. Or write.
There are so many soul-transforming things that exist in our every day. We might not realize they are soul-transforming because they lack the wow factor and their transformation powers are gradual and humble. But they are there.
Tonight I took Lainey for a walk alone. I asked if I could hold her even though I can barely manage to comfortably position her over the bump. Her uncombed hair caught the evening sunlight just right, illuminating her profile, and for a moment I held her two-year-old self. We stood there on the sidewalk, under the neighbor's tree, and I listened as she told me how the skimpy fallen Florida leaves would make a great decoration for Thanksgiving.
I'm not waiting for the other shoe to fall. I am basking in the sameness that exists in our life right now–lessons to be learned right here in our home; growth that happens slowly and almost insignificantly. That is what I have to offer right now.
This weekend, I…
Wiped noses.
Read books.
Drank tea and played music when I felt edgy.
Ate fresh strawberries.
Brought one teeny Christmas decoration into the house.
Brought another one in five minutes later.
Reevaluated what I do (as in a line from one of my favorite movies: "What is it that I do?" "You…are a lone reed.")
Sat outside with Nana Kate and watched my kids play.
Sat inside and watched my kids sleep.
Took my girls out for a cappucino.
Laughed at Nella's interest in the mirror next to us.
Mama'ed littles who mama'ed theirs.
Stated "I love this weather" redundantly.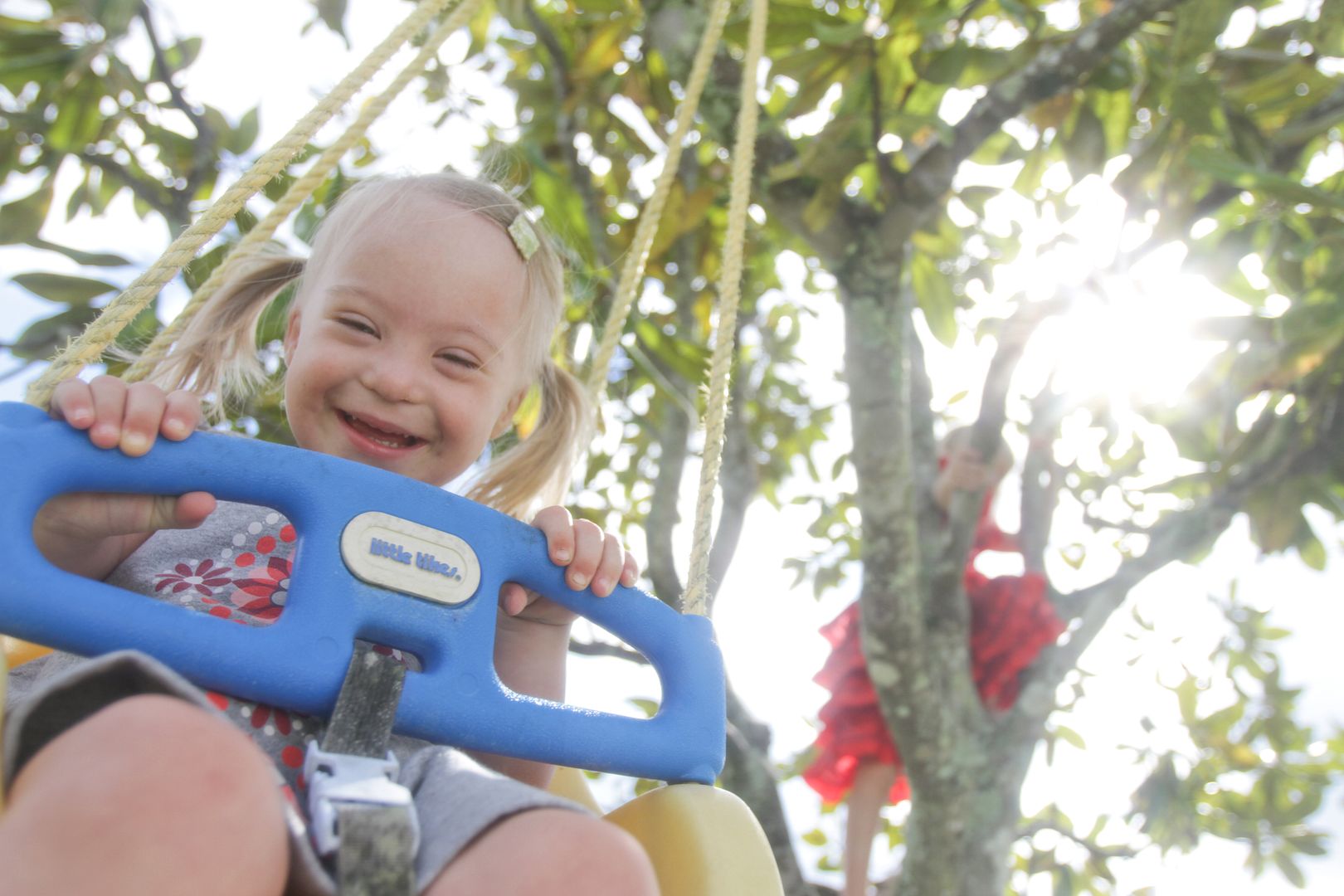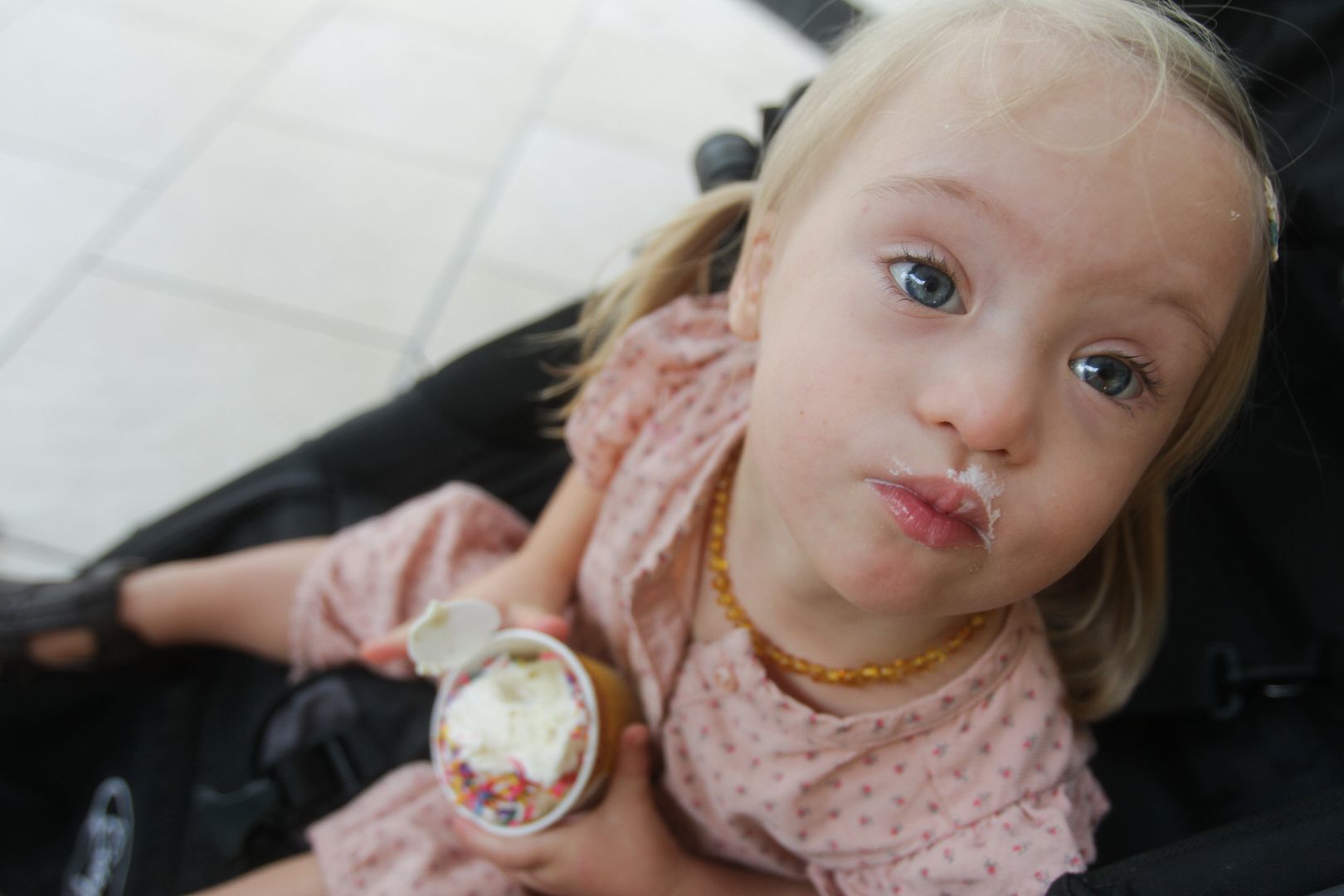 Washed serving dishes, pressed napkins and became deliciously aware that the holidays are here. That fact makes me giddy.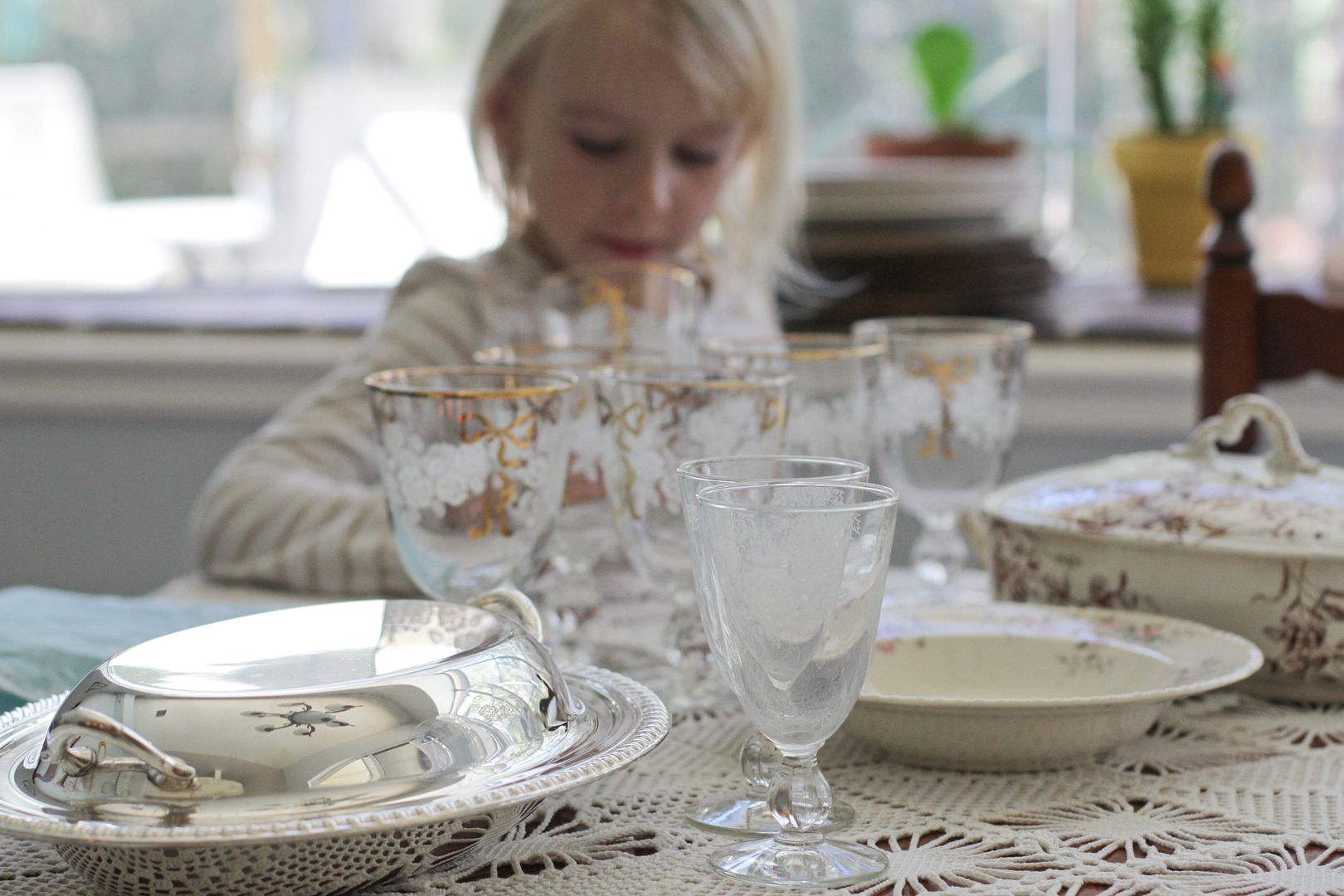 We have a new ear infection this morning and another day of school missed. So there is lots of squeezing and holding and loving…our favorite thing to do.
*****
A past favorite sponsor, Okllo, is returning this holiday season. My girls are still wearing last year's Great American tees (Amelia Earhart, Abe Lincoln, Ben Franklin…), and we always get asked about them. Okllo combines inspiring quotes and positive role models with quality fabric and modern designs to make these great tees for kids and now mamas and papas.

My Eleanor Roosevelt shirt; Lainey's Eleanor Roosevelt shirt has a secret quote hidden on the inside, under her heart: "Remember always that you have not only the right to be an individual; you have an obligation to be one."
Okklo also offers a range of eco-friendly art products and a select collection of high quality kid supplies to keep your little one creatively engaged.
Use Code KHTHANKS20 for a generous 20% off all shirts on your order!
*****
As my fortune cookie read tonight, Keep on keeping on.