The girls were under the weather yesterday, and we have taken stock in Puffs Plus. They are already on the mend, thank goodness, so we should be back to business in no time.
A couple things promised. Feel free to print these labels if you are doing a reindeer food buffet this year. For last year's North Pole party, I arranged the ingredients on a low table, accessible for kids. We used inexpensive disposable bread pans to hold everything, and the kids were each given a small jam jar to make their reindeer food. The ingredients are mostly self-explanatory other than "flying powder." Of course, that's a magical ingredient, but I can tell you that it looks like flour.
I included a few blank labels if you'd like to create a new concoction. You should be able to click on the labels (there are two sheets), scroll over the photo in Photobucket, and "File" will appear. From there, you can dowload original file).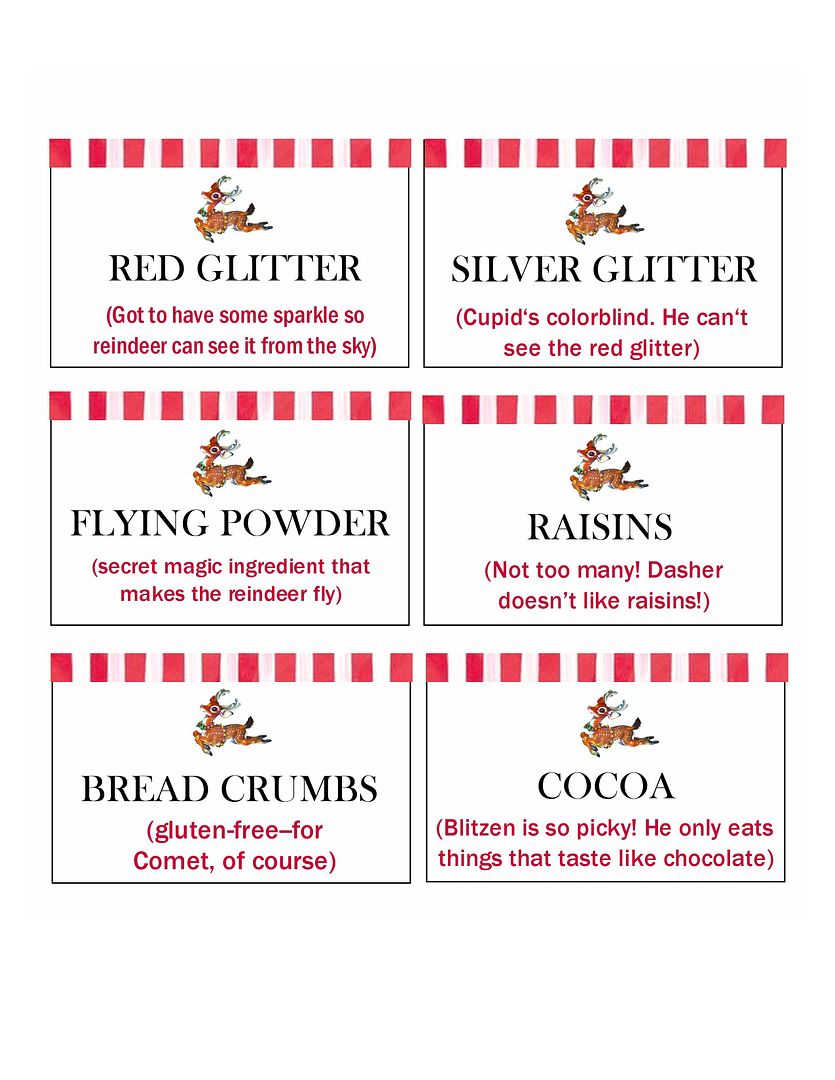 Also, while Santa controls the elves that may or may not show up at your party, I've been told Party City has elf costumes this time of year for elves who show up without proper attire.
I'm working on making things a bit more sharable for you. In the meantime, have a wonderful weekend!