I turned 34 on Saturday.
Lainey was the first to wake up, remembering my birthday as if it was her own—a shy grin, enthusiasm her chocolate eyes could barely contain and a sweet little whisper: "Mama, it's your birthday." To a five-year-old, there's no sweeter day.
Always one to be swept up in a good reason to celebrate, I embraced the day in appropriate Carpe Diem fashion. "Let's get donuts," I proposed to two barely awake girls, "and then go to the beach and chase the seagulls. Search for shells. Make sand castles!" They cheered and ran to grab pails and shovels, and we were out the door before nine, arriving to the tranquil scene of an almost vacant pre sun-blasted beach.
A swimmer, a few runners and a metal detector-armed treasure hunter shared our beach Saturday morning. We quietly watched them as an army of seagulls plotted a donut heist. A couple friends soon joined us on our blanket, and we drank coffee, discussed the end of the year, and consoled kids who got wet and didn't want to, got sandy and didn't like it, got tired and didn't want to stay any longer.
It was fitting for a birthday morning—waves and sky, kids and friends…and possibility.
And here we are, the end of the year. The end of my thirty-fourth, the end of this great millennium's twelfth.
Numerology says thirty-three is important, but they all are really–even the busted-up years, the ones we don't want to remember. I'll always, of course, remember this year. The travel. The people.
The day my first book came out and how I cried when I saw it on the bookstore shelf. Oh, that was a moment I will never ever forget.
The best family road trip ever.
Jumping up and down with cousins in a tiny grocery store bathroom in northern Michigan after staring at a postive pregnancy test when I thought maybe, after all this time and a few lost hopes, my body was done with babies.
The books I read, the things I learned.
And the places–oh, the places we were blessed to be able to see.
Northern Michigan, January. My girls experienced their first real snow this year–crunched boots in it, dragged sleds in it, shook needly branches covered with it just to feel it fling against their cold cheeks. We bundled with cousins in a cottage and learned to distinguish bunny tracks from deer tracks. I clinked beer mugs with my sibs and memorized all the best songs the Lewiston Lodge jukebox has to offer (Cranberries' "Linger, "Tom Petty's "Free Falling" and U2's "Where the Streets Have no Name"). And we rang in 2012 with a sky lantern engulfed in flames that never made it up to the sky–go figure.
New York City, January. I found my name etched into the cement on Tenth Street in New York City early this year. Sat kitty-corner from a fur-clad Diane Furstenburg at a Broadway show. Found the best brussel sprouts in the world. And discovered at the Upper Breast Side that milk is a very serious business. I learned more about friends I love.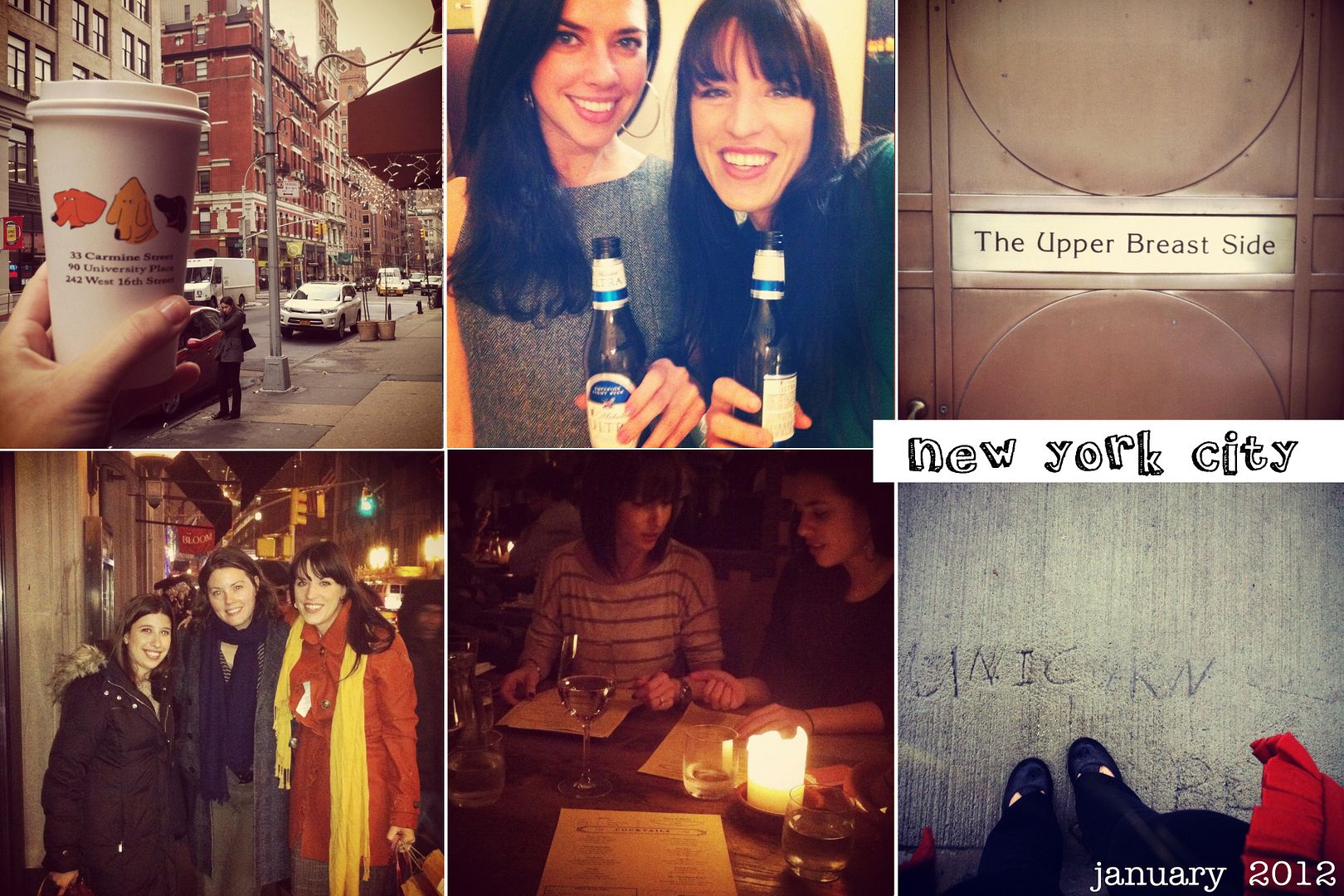 New York City, April. Whirlwind week. Whirlwind, grateful, full-circle week where I wanted to hug everyone I met. A week where childhood dreams, mid-life challenges and a whole bunch of good people came together for a little pinch-me-this-is-amazing. After the Today Show and getting the NYT Times list call and toasting with people who helped make it all happen, I walked the streets of the city alone. I guess you could say I prayed which is a very broad description that includes breathing, thinking, wondering, thanking, walking, smiling, connecting and dreaming. But it did involve a church, Central Park, a hazelnut cappuccino, and a bench surrounded by pigeons. And a look up toward the sky where I whispered, "All this? Thank you for this. I'll do something with it–promise."
Baltimore, May. New friends, a back seat full of four car seats, a White House garden tour, a Baltimore crab initiation ceremony, fancy napkin heads, street food carts, and dear friends who welcomed us like family. Oh, and I embarrassingly bit the dust while running and pushing a stroller through the streets of Washington D.C. Like bloody knee, purse toppled over, baby crying, "'Mam, can I help you?" kind of bit the dust.
Chicago, June. Years ago, I dreamed of bringing my imaginary children here to this city I love. It went a lot like how I dreamed except better because real life little girls pretty much blow away any daughters you could possibly imagine. Watching them drink in the height of the buildings and the sound of the crowds, trace their fingers against old brick, count taxis, skip along Navy Pier, walk and walk and walk along streets their mama loves–bucket list, check.
Northern Michigan, June. Michigan hugged us and didn't let go for two weeks. I can still feel its pebbly shore, its cold waters that welcomed us every morning at the edge of the dock. I miss the banana walls and angled ceilings of the room where we slept beneath thick patchwork quilts every night. The old mismatch dishes where we served homemade chocolate cake, the hammock where cousins told stories, the pontoon boat that circled West Twin Lake and created the stage for our first family music video. I passed a torch of my own childhood to my girls, and it felt damn good.
Dallas, October. What began as a passion to take meaningful pictures–photos that evoke emotion and connect us to our families and our love–turned into an opportunity to connect with a lot of amazing women. I think everyone left Dallas with the urgent reminder to listen to that voice inside of us that dreams great things, to pursue interests, to never say "I'm not good enough," "It will never happen," or "That's too hard for me." I met a lot of readers who made the bridge between this little blog space and that great big world seem a lot smaller. And we had a helluva lot of fun which was enough to tip my hat and click my boots and hollah "Dallas, I'll be back."
San Diego, October. Sure, La Jolla was dreamy. The seal cove was mesmorizing, the Mexican restaurants a major bonus. But the true purpose of this trip endeared me more to the families that share this journey of raising exceptional children with special needs and the greater goal of our community–every one of us–to recognize abilities, to celebrate differences, and to find ways to show the world that every child is an amazing gift.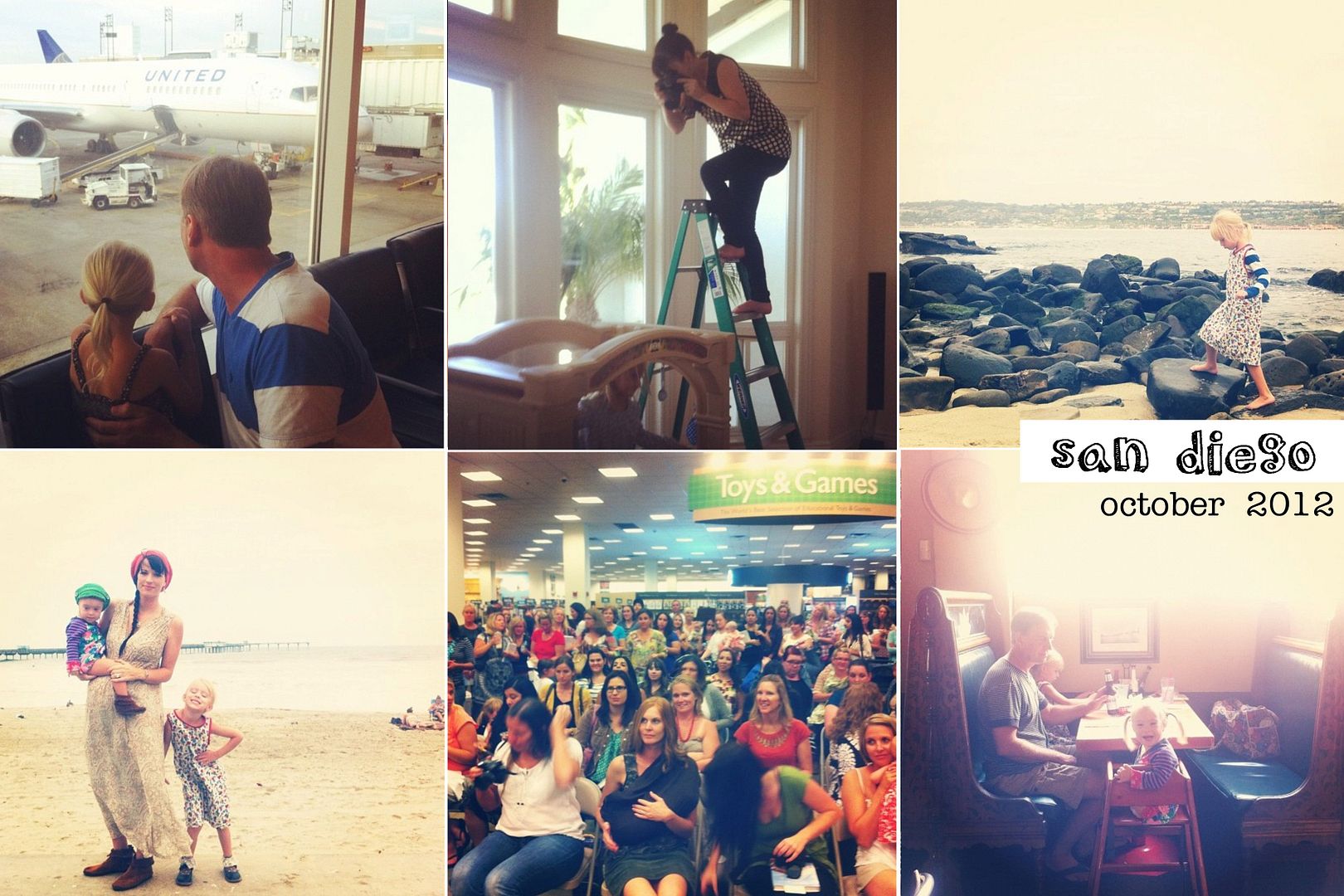 I learned a lot this year–some of my most precious moments coming from places where I didn't expect to find them.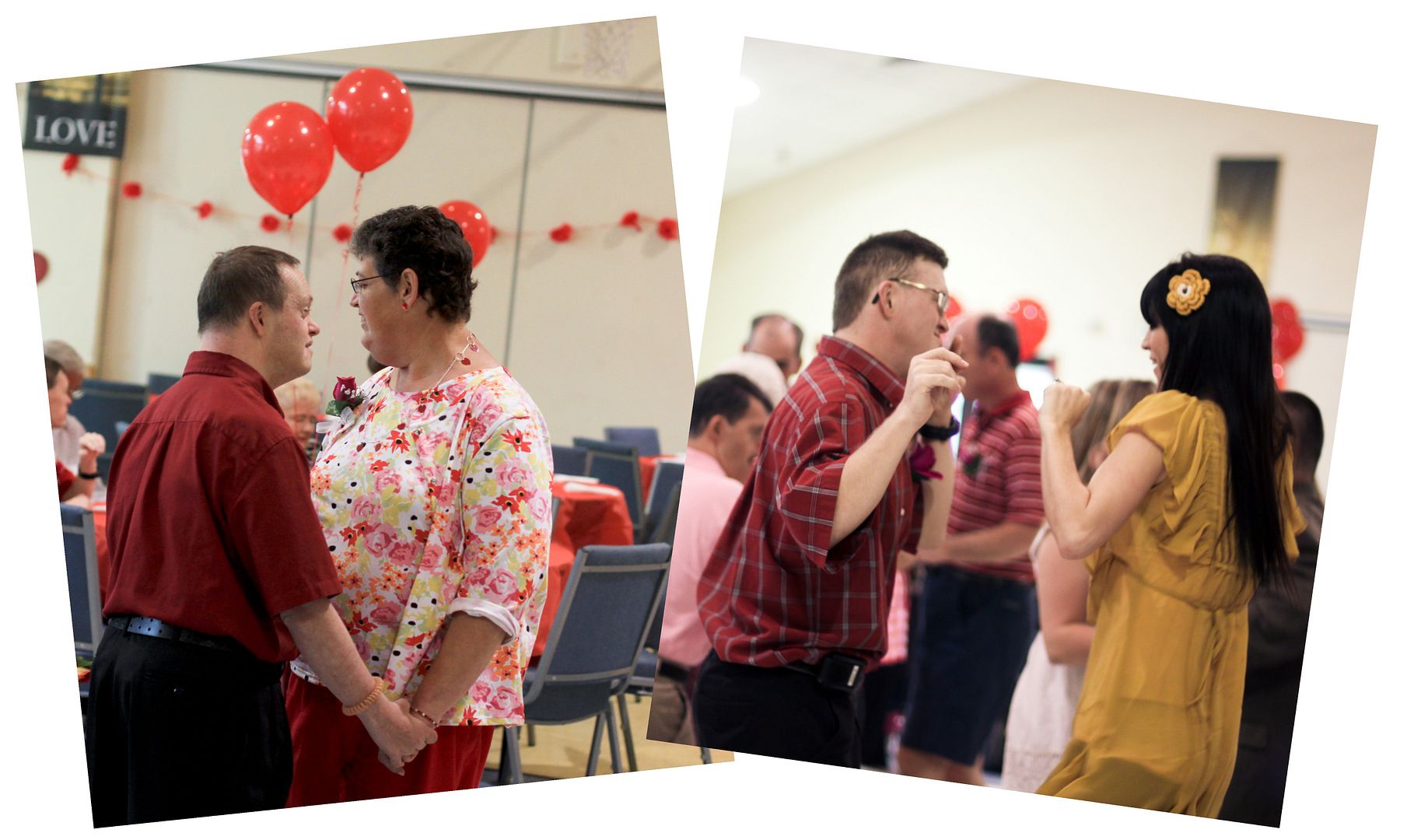 I'm grateful for the opportunities this year allowed us and yet I know the things I've learned in my thirty-fourth year and the experiences I cherish most didn't require plane tickets or a book or a tally of new people who have been added to our village. Through the excitement of realizing what I really love to do in life and finding that, mid-thirties, I can pursue these goals while raising my family, I am also recognizing that the greatest joy lies not out there but right here.
"No one longs for what he or she already has, and yet the accumulated insight of those wise about the spiritual life suggests that the reason so many of us cannot see the red X that marks the spot is because we are standing on it. The treasure we seek requires no lengthy expedition, no expensive equipment, no superior aptitude or special company. All we lack is the willingness to imagine that we already have everything we need. The only thing missing is our consent to be where we are." ~Barbara Brown Taylor
I'm excited for what this next year holds, and I will continue to pursue the things I love to do and connect with people in new ways. Mostly, I'm excited about the X we're standing on–using what we already have to feed our desires and find ways to share what we've been given. Oh, and another little person to love in seven more weeks.
Thank you, friends, for sharing a little part of our lives this year–the part so many of us share: love for family and friends and all the little things that make us come alive.
To 2013–the very best.