Sitting on the edge of our bathtub this afternoon, waiting for my hair dye to calm the rapidly growing grays, I watched as Lainey skipped into the bathroom wearing her usual getup–a princess dress/pajama top/three-hair-clip ensemble. She carried her hot pink Fisher Price camera in one hand and wore a look of determination.
"Whatcha doin'?" I asked.
"Takin' pictures," she answered as she kneeled down to the floor–an inch away from a spot on the tile– pulled her bulky camera to her face and clicked. She looked at the fuzzy image on the screen, smiled, and turned it towards me. A blurry picture of a spot on tile.
"Awesome," I commended. She continued with her photography project, dragging a stool next to the toilet and climbing higher for the perfect composition of the porcelain throne. She even thought to shut the toilet lid before she clicked because sister knows how to frame a good shot. Again, she reviewed her work in the tiny camera screen, smiled her approval–okay, this time she laughed–and then ran off to take more pictures.
I found her camera later and scrolled through fifteen hundred blurry pictures which included family members, stuffed animals propped up with blankets, naked dolls, tile squares, empty walls and yes, toilets. I had to smile. Go on, girl. Look for beauty. And if you find it in toilets then sister, you really do have unicorn genes.
We scored our beauty last night in a place that didn't require digging for it, or climbing stools to compose it. It lavishly spills out at the orange grove, and it's more a matter of grabbing containers (a.k.a cameras, exclamations–er, happycusswords) to scoop it up.
Oh, Nella had a fit about her boots. And wanted to be held. And our stroller wheels got stuck in deep sandy ant hills, forcing the stroller to come to an abrupt halt which kind of made everything inside–namely my kid–get whiplash. Which made me whisper curse words. And it wasn't perfect per say, but oh that doesn't mean it wasn't beautiful. Or that those curse-worthy moments weren't far outshined by happy ones. Because we drove to this lil' 'ol grove with that purpose, and I'll be damned if we didn't fulfil our mission. If you look for the good, you will find it.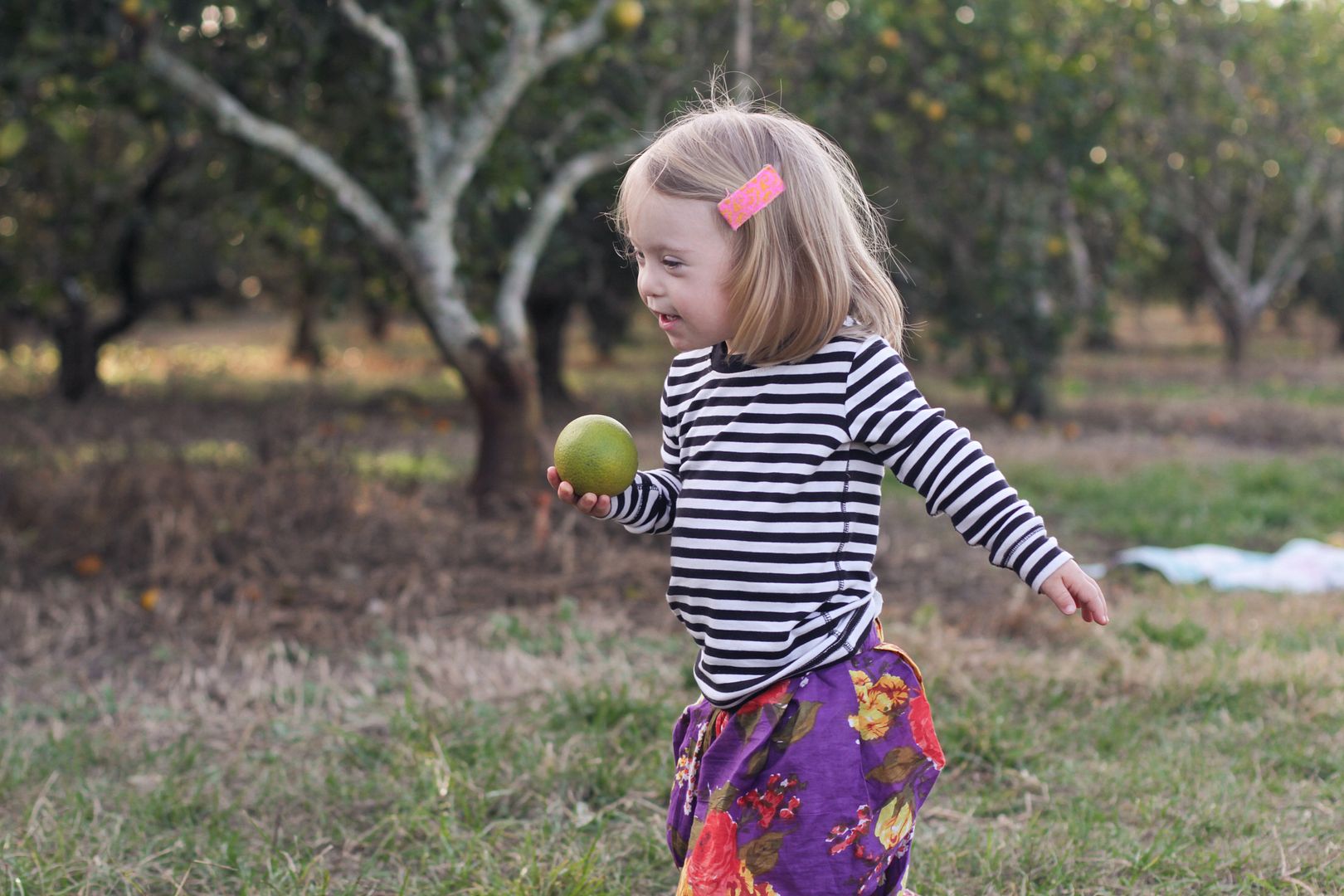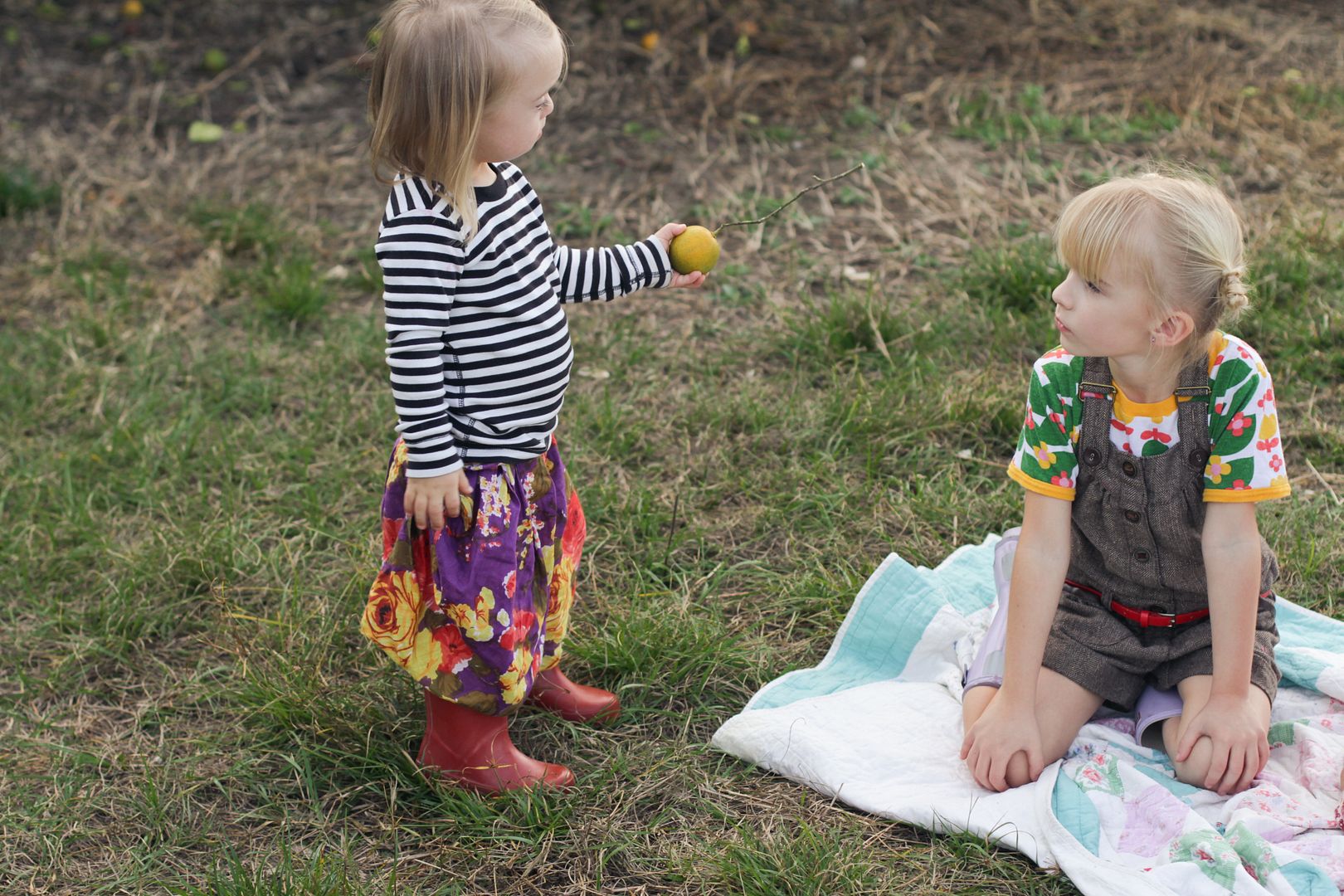 We stayed longer than we should have, stretching out a normal picking session by letting the girls do most of the plucking. Which, to them means taking five minutes to pick out one perfect orange (unfortunately, ripeness has nothing to do with it), pulling at it for a very long time, falling to the ground when it snaps, hauling it over to the bucket and beginning again with the search for the next one. Times fifty.
It was a good night. You might even call it picturesque. I mean, rows of orange trees, golden sun flare, smiling girls, citrus scents, the gray grove cat that slithered between trees and brushed its body against Lainey's boots, sending her giggling. In fact, based on the photos, it looks damn near perfect. And pictures represent someone's life 100%, of course, so we could just conclude that we have the perfect life–or at least that's what I would like to trick everyone into believing. I poop glitter, remember?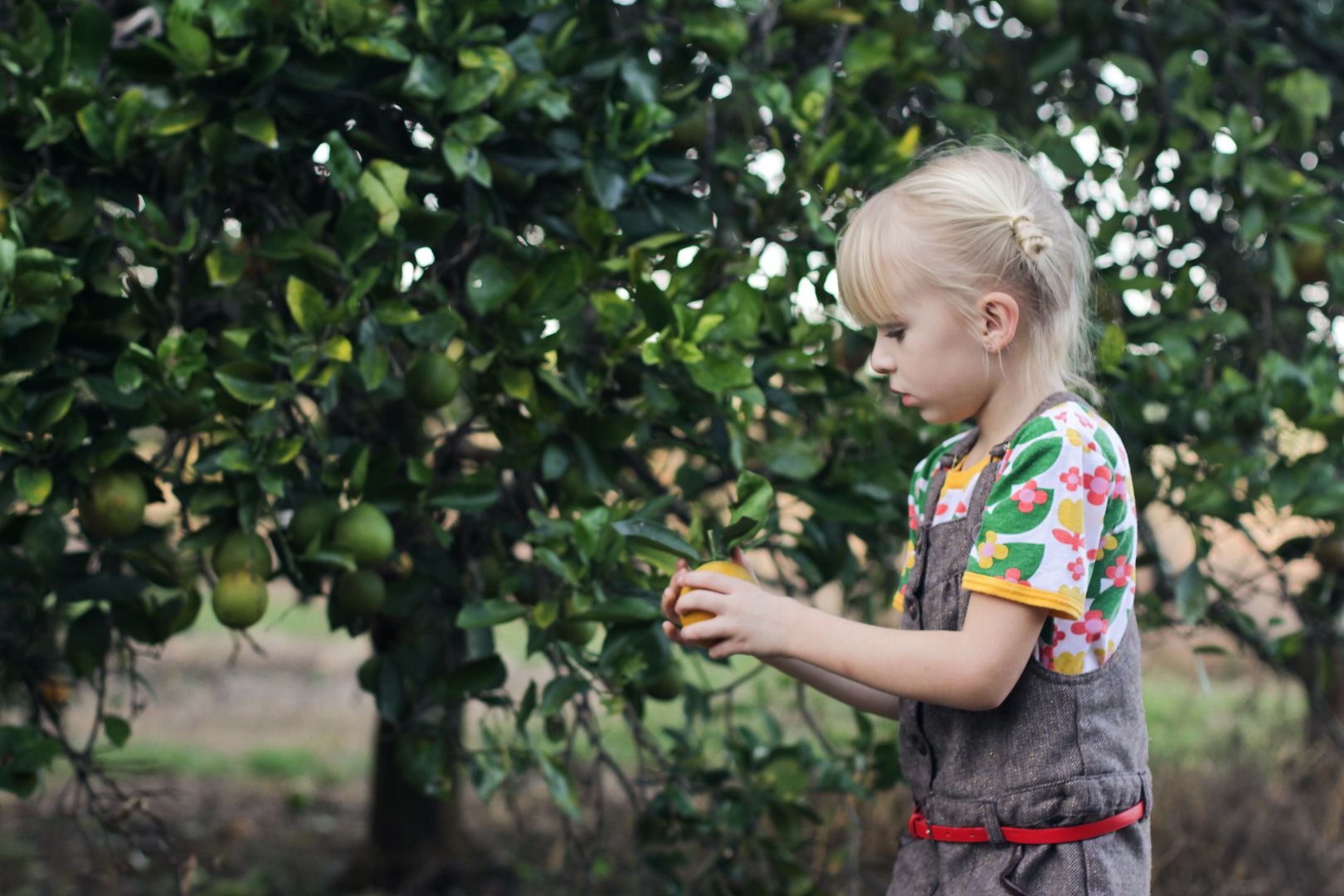 Sarcasm is not the most powerful tool and sometimes just the easy way out for me to deal with something, so I'll rein in the unicorn quips and cut to the chase.
It's a question I'm often asked, one that many bloggers or writers or artists or anyone who puts himself out there faces: How do you deal with negative criticism, mean comments, etc.? This topic spurred by definitely-not-the-first negative comment I received last night on Instagram, in reference to an orange grove picture that happened to include, I'm sorry to say, smiling and sunshine and cute boots in one picture. Which is like, blasphemy, I guess. And there I go again, letting the sarcasm creep in which is, in case you didn't know, a little red flag we use to detour people from the hidden truth of Mean Comments Sometimes Hurt Our Feelings. And saying "we" and "our" to make that statement collective is another little red flag we I use to water down the fact that it's personal. That sometimes they hurt my feelings.
It was one of the usual (I can categorize them now that I've been doing this for a few years). Something along the lines of you-and-your-perfect-fake-life. I think the words childish and glitter were also used–an interesting choice because kids and glitter happen to be two of my favorite things. I don't always have time to read every single comment, although I try. And it's very rare that I would respond to a negative one or even take the time to delete it because I understand people have the right to not only formulate their opinion about me or my work, but they have a right to voice it.
I pick this particular occassion to write about this because the comment hit a lot of nerves on IG. Over a hundred people wrote in response to this individual, and there was a lot of love shared that–I'll be honest–felt good, even though I think it's important to separate ourselves and our work from feedback, period. Being praised can be just as harmful as being criticized if you're not careful. Your work, your voice, your words, your art, your gifts you have to give to the world–their value has nothing to do with the response you receive from them. Social media can complicate that truth, and good feedback can trick you into thinking "I am good because people like what I put out there." That's not true. Ever.
Validation is an interesting thing though, and no matter how strong or unphased by criticism we are, there is an undeniable human desire to have people like what we feel passionate about–our art, our words, our stories, our styles, our writing, our opinions. It's why we sometimes feel hesitant to publish or share. What will people think?
Let me answer that. If you share, if you publish, if you write, if you speak, if you are brave and decide to put yourself out there, I promise you, someone won't like it. Someone won't agree with you. Someone will misinterpret. Someone will think that you are silly, unqualified and that your work is crap. That you are crap. They might not just think it but they might tell you. And that won't feel good, especially not the first time you hear it. But it is necessary. And it's okay.
My friend Melina is a fabulous writer. She lives an adventurous life and writes riveting accounts of her excursions. She is funny and witty and brave in her writing. Sometimes I read her stories and think "I want to write like that." Her blog readership has understandably increased the last year and I wasn't surprised when I recently received an e-mail from her–sister's first really really nasty comment. Girlfriend took a punch to the gut, and I'm not going to lie–it was a doozy. The commenter went for the jugular and beyond. In summary, the comment wasted a lot of needless words to say "You. Are. Crap." And Melina's e-mail to me went something like "I am shaking, I am pissed, I am processing this." And I shook my head and smiled and thought, "I get it, I get it, I get it." I promised her that she would grow confidence and understanding faster than a Chia Pet grows sprouts–that it was good and normal she felt this way and that this whole experience would help her own her words, her style, her work and be proud of it. I told her that the hurtful words shared had nothing to do with Melina and everything to do with this commenter's pain or insecurities or desire to do what Melina is doing. Within two days, Melina was on a roll again. Wrote a hilarious piece in response to that hurtful criticism and then moved on…fiercely. She's more confident in her writing–I can tell.
For me, receiving negative criticism has been an important tool in self awareness and owning my voice. I've gone from believing what mean comments pointed out (I am a horrible person and I suck at writing), getting angry with the people who wrote them (You are a horrible person and you suck at leaving comments) and doubting if writing publicly was really something I wanted to do to a completely different place of understanding and compassion–both for myself and the people who are hurting enough to project it in a carefully crafted you-are-crap comment. I have a dear friend who has helped me with this. She talks about pain–how we are all hurting–and she helps me see nastiness in the world as the need for more love. Does that sound unicornish? Maybe, but it has helped me move forward and embrace cutting comments both in and outside of this little Internet, as an opportunity to initiate more kindness. We've all been there–the hurting one.
Honesty is important too. It's easy to snap back at nastiness with "Sorry you're so miserable," but it's okay to simply acknowledge that, yep, it feels icky to hear or read bad things about ourselves. Sometimes we need to ask ourselves "Why does this bother me?" and to face the answers that awaken–maybe things that aren't easy to face. Growth follows…Chia Pet growth.
Where does it get you in the end? Well, there is no end. And there shouldn't be because when we lose the ability to have our feelings hurt, we are no longer vulnerable. I love vulnerable art and writing and music and sharing. It's what makes it good.
The risk for citicism for any endeavor we take on is guaranteed. You face it bravely. You own your voice. You learn from the good and the bad and you use it to be better. Bill Cosby said, "I don't know the key to success, but the key to failure is trying to please everybody." I love that quote. I'm learning to live that quote, to teach it to my kids. Their happiness depends on it. And it's helped me focus on what I love to do and to navigate the path of "putting myself out there" with confidence.
Tonight, I am happy to share photos that make me smile, reminders of a world rich with things that make us come alive–people and places, sights and scents that draw us away from the other things we share–the stressful stuff. Those things are a given and will naturally emerge.
But sometimes, perfect evenings appear among not-so-perfect lives. Cute boots, optional.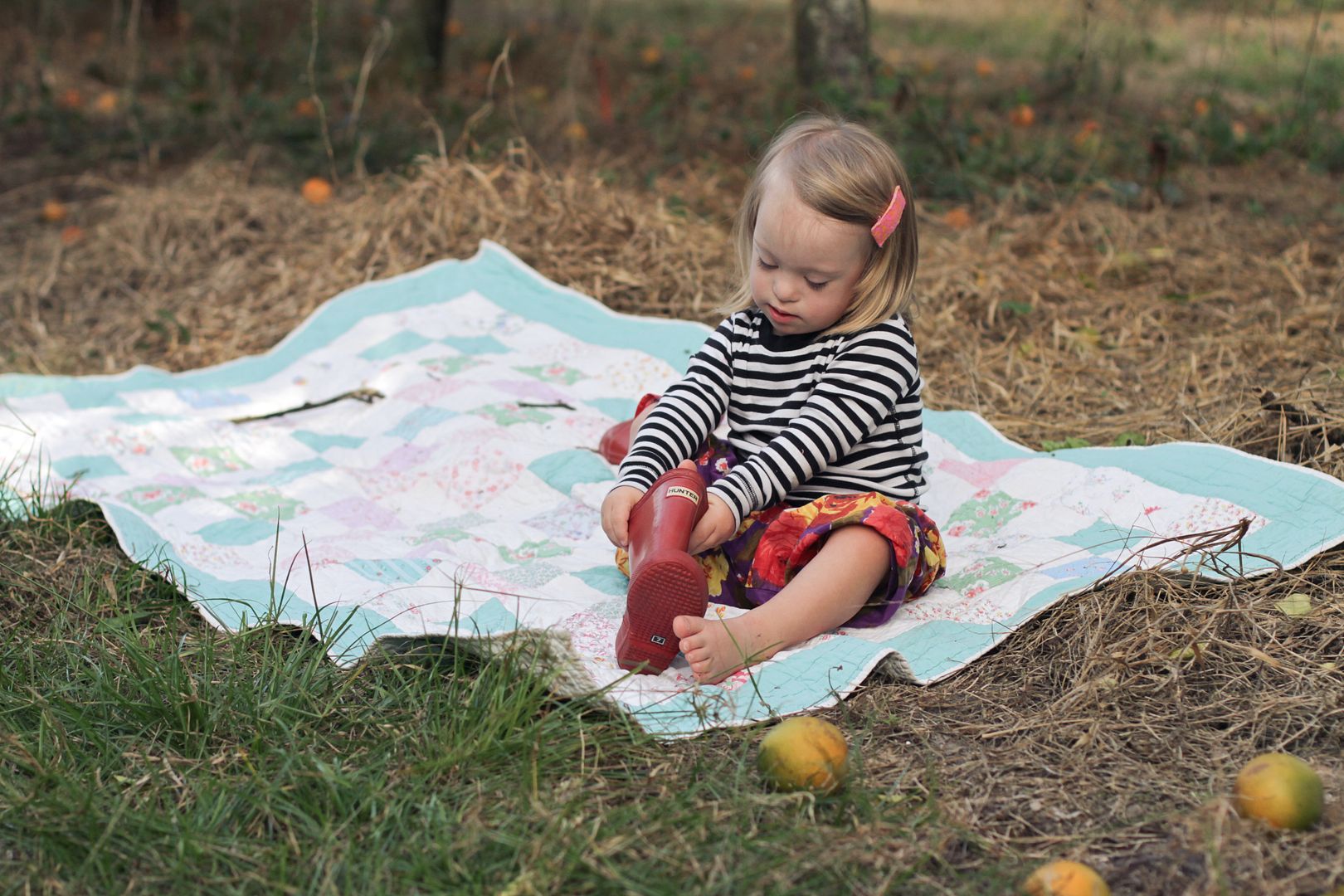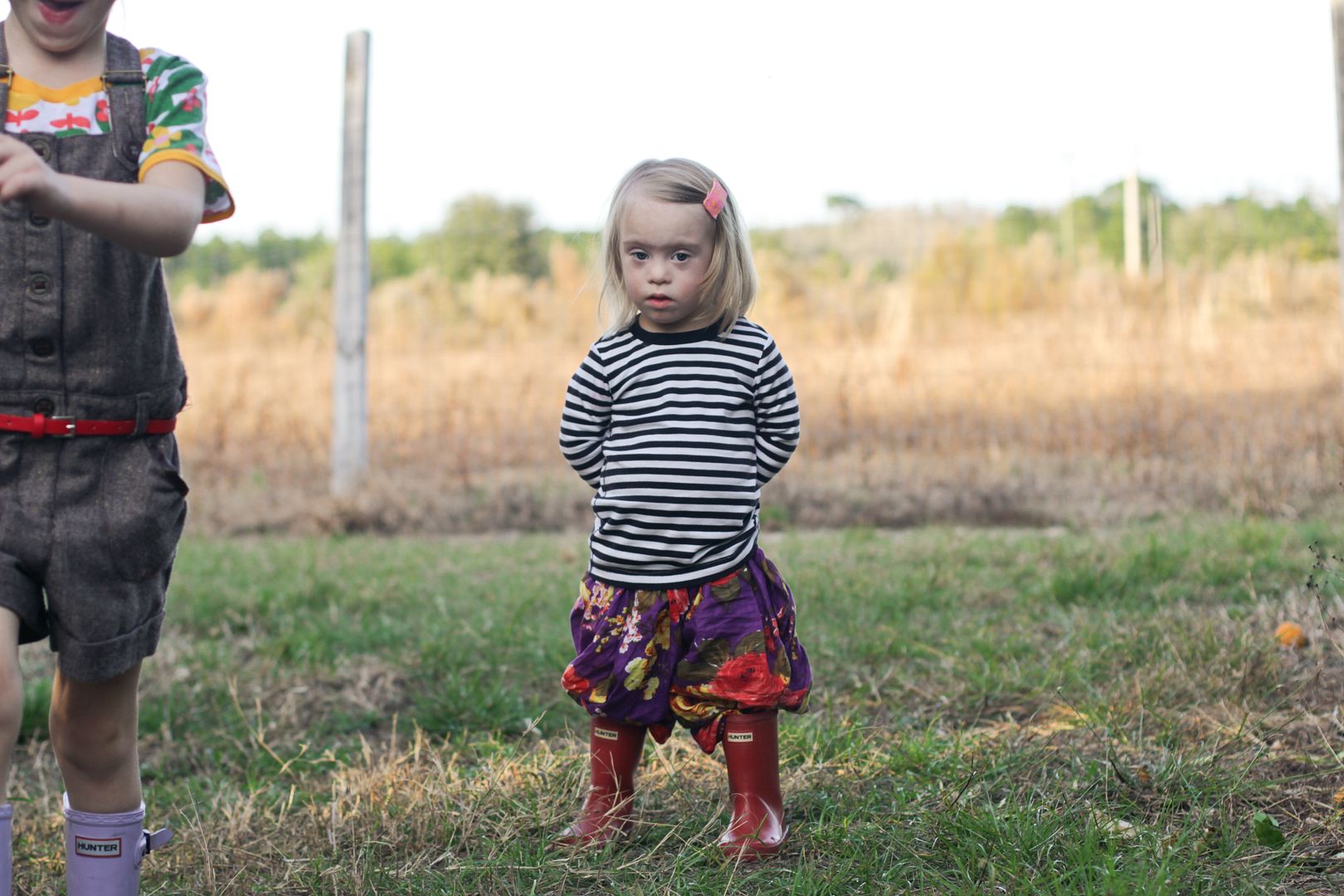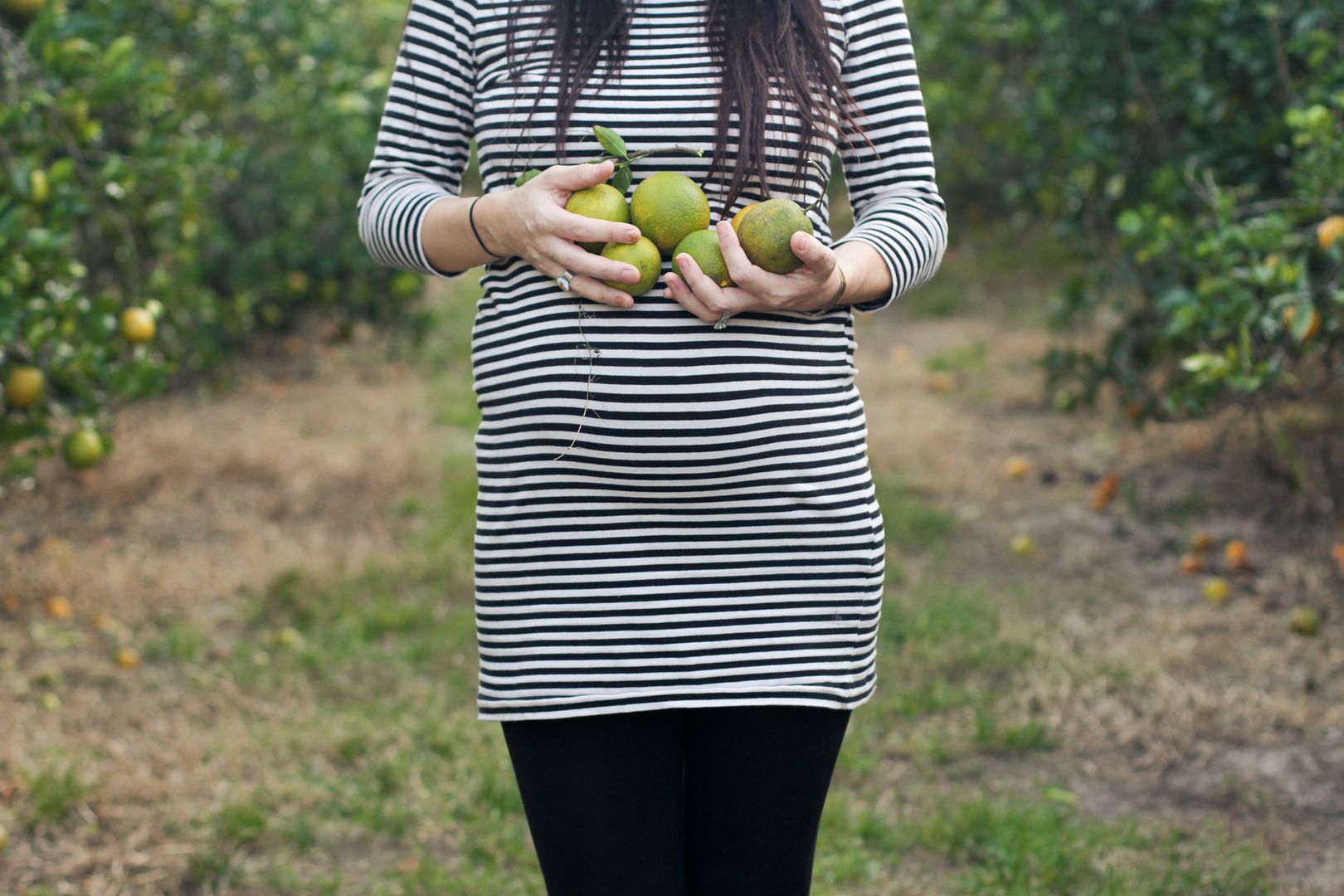 I have some beautiful toilet photos to upload from a five-year-old artist, if you'll excuse me.
Have a wonderful night.