Welcoming two returning sponsors today:
Devyn Bag
The Devyn Bag company was created from one mama's search for a bag that would meet her needs when she returned to work after maternity leave. She wanted a multi-use bag that could hold everything she needed for work and baby as well as store milk and accessories. The Devyn Bag was born and has since expanded to include the more compact and practical Elle Bag. Both bags are manufactured in Denver, Colorado and use materials that are free of BPA, vinyl and PVC's. Both bags provide insulated compartments to keep milk and food cold and yet separate from the bag's padded pocket for iPads, tablets or other electronic devices (so they won't get condensation).
I love how small and portable our Elle Bag is and yet perfectly functional with enough room and organized pockets for diapers, clothes, your phone, your keys and your iPad as well as snacks and drinks that won't spoil.
And the adjustable strap allows you to carry the bag a number of ways–over the shoulder, backpack, messenger, etc.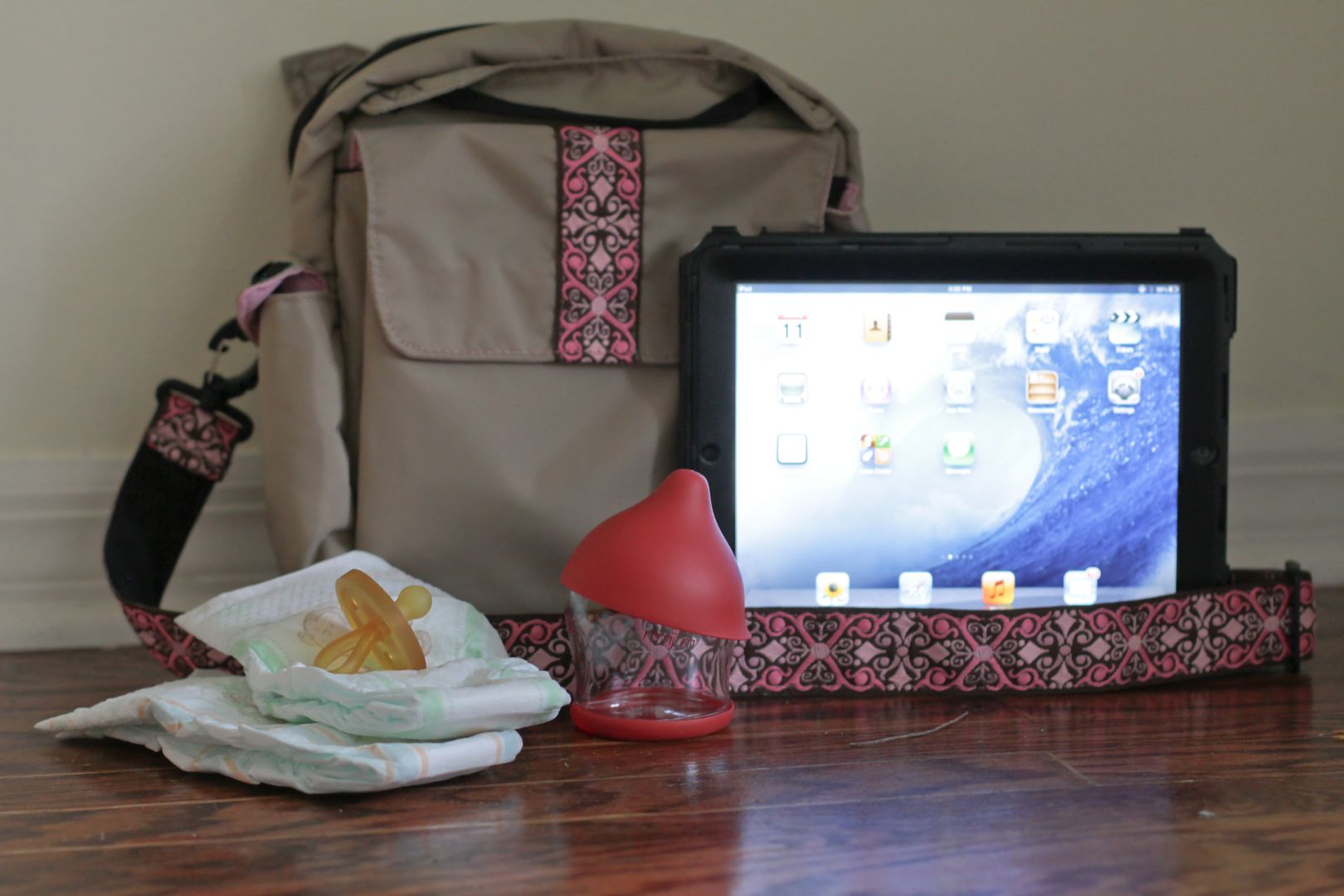 Devyn Bag is offering 10% off your purchase using code "1212." Check out both the compact and effortless Elle Bag as well as the roomier Devyn Bag.
*****
DoTerra Essential Oils Independent Consultant, Jessica Litster
We've received many questions about the essential oils we use. We've been using doTerra oils for several months now after being introduced to them through a wealth of information and research showing their benefits (and lots of locals who've been using them and swear by them!).
DoTerra essential oils independent consultant Jessica Litster joins Enjoying the Small Things in sponsorship again, and she is more than willing to answer any questions regarding what oils would work best for your family. You can contact her through her site or e-mail her at jessicalitster22@yahoo.com.
We use On Guard oil almost every day for immunity as well as Frankincense and In Tune oil blend for Nella (cognition and focus properties). The girls love the daily drill. I pull out the oils, and they run to lie down with their feet in the air. Nella's oils are now Lainey's job, and little sister is happy to get a massage.
We also use lavender oil in our aromotizer at night, citrus bliss blend during the day when we need a little stress relief, and a number of other oils as needed.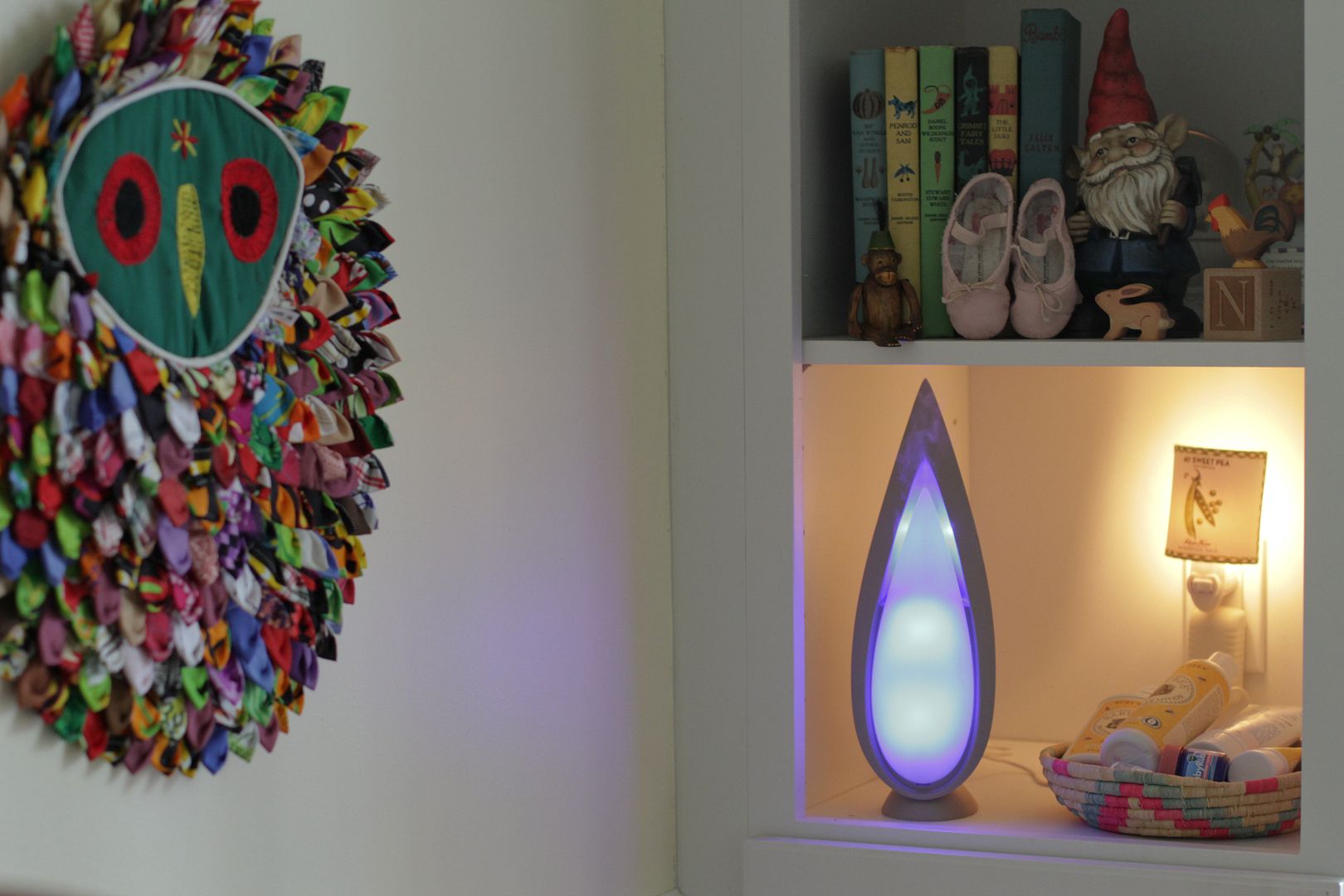 Our bedroom aromotizer, leaking out some relaxing lavender oils.
From fighting allergies and acne to relieving arthritis and disinfecting your home, essential oils provide safe and natural remedies for your family. Jessica is happy to help you discover how doTerra oils can be safely and effectively used, and she'll get you started with what works for you.
Oh, and we never use peppermint oil in our bath. Learned that lesson once.