Introducing two new holiday sponsors (cue Christmas cartwheel and the throwing of silver tinsel):
FOR KIDS:
I had the pleasure of meeting award winning children's author Maria Dismondy at one of our road trip stops this summer. Her message is one we share: "In today's society, it's important to remind children that, although we are different on the outside, we are very much alike on the inside." Maria highlights this message in each of her children's books, Spaghetti in a Hot Dog Bun, The Juice Box Bully, Pink Tiara Cookies for Three, and the newly released Potato Chip Champ.
In each of her books, Maria talks about important childhood issues–bullying, recognizing differences, understanding kindness, and celebrating individuality. By presenting entertaining scenarios and characters, Maria Dismondy's books empower kids and help equip them with ways to deal with challenging circumstances.
We love our books–they spur so many great conversations with Lainey.
Books can be ordered through Maria's website using links to Paypal, Amazon and Barnes and Noble.
*****
FOR MAMAS:
Returning sponsor Nella Designs' shop right now is a virtual Christmas candy store: personalized illustrations, cards and holiday labels and stickers, custom jewelry, gorgeous art prints and silhouette gifts. Nella Designs site is a happy place to visit and one that is sure to give you some great ideas for the perfect gift this year.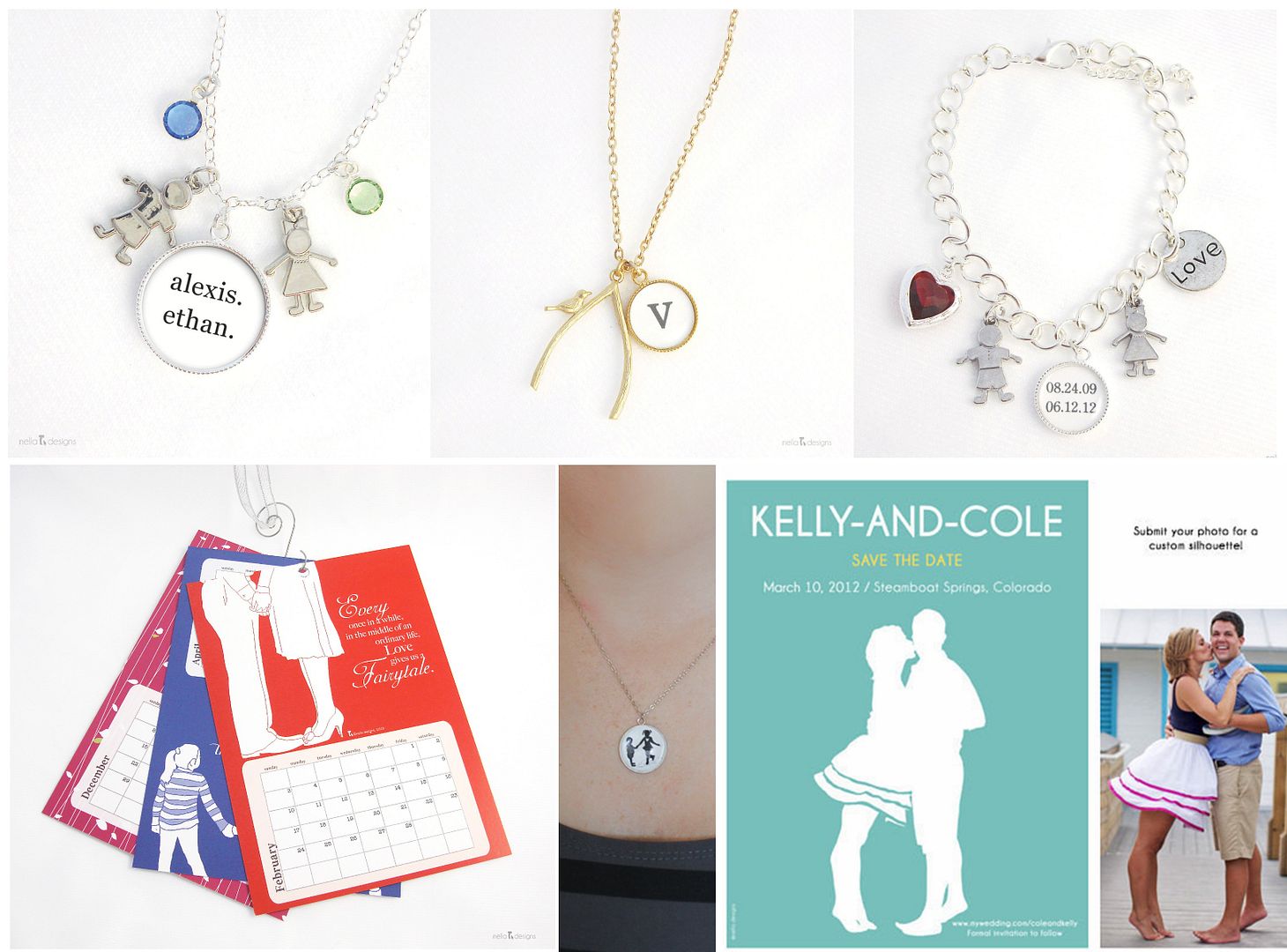 That wishbone necklace!! Bottom row: A unique illustrated wall calendar, my cherished silhouette necklace of my girls, personalized art print
Use Code MERRY for 10% off your order. The international holiday shipping deadline is December 5th (tomorrow), and US shipping deadline is December 14th.
Like Nella Designs on Facebook to learn of upcoming sales.
*****
Merry Merry Tuesday!