Last week, I stayed with a friend's mama in the Minnesota tundra. It was a quick trip—only two nights—but long enough to savor a small chapter of the good winter story I miss. Morning coffee at a kitchen table overlooking a snowy scene of frosted branches; climbing under the weight of double down comforters at night, feeling safe and caved in from the frigid temps outside; and late dinners enjoyed with candlelight and good conversation.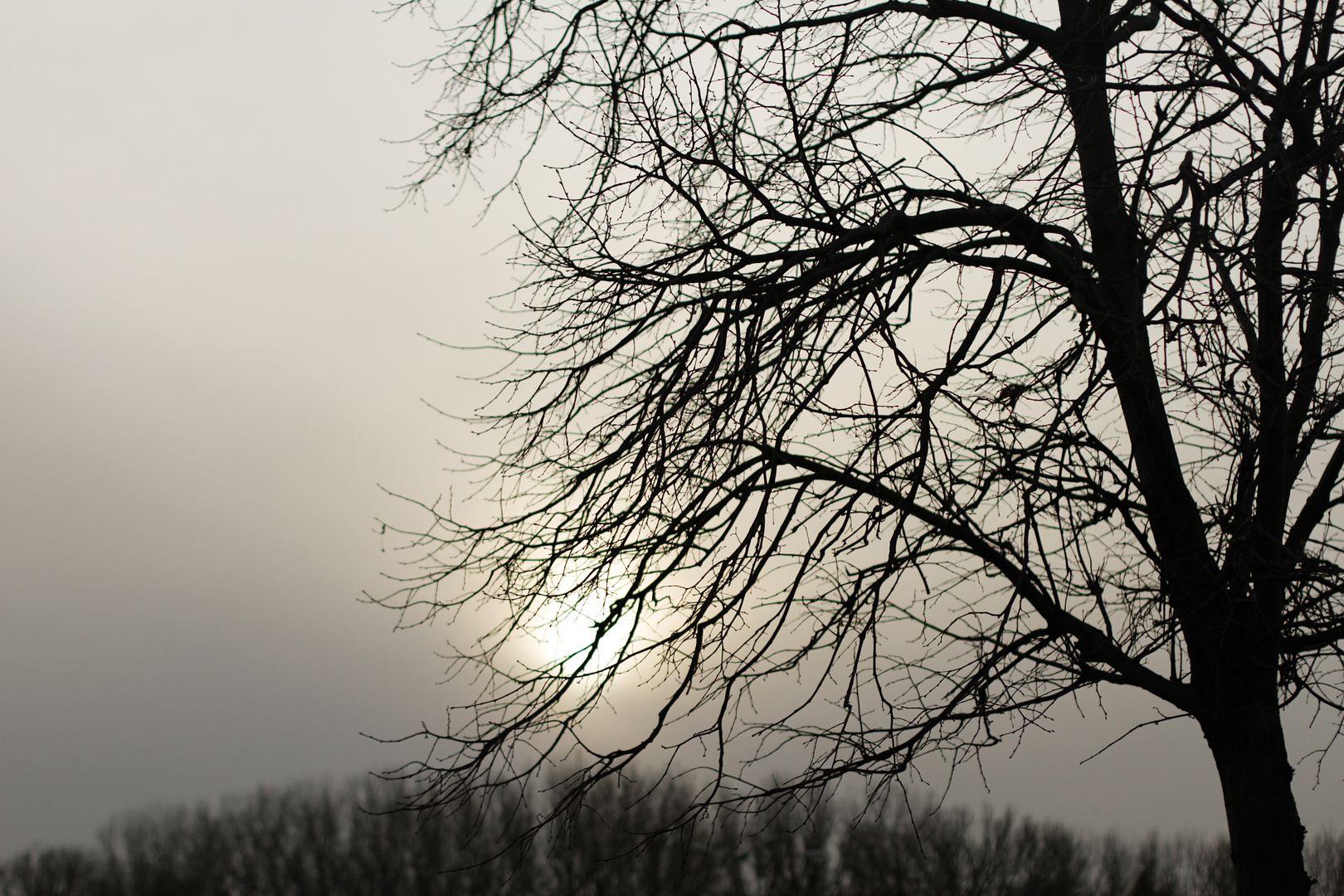 Hot spicy chili, seared buttery garlic bread with herbs, homemade pickles, Chicken Dijon, creamy potatoes. Each night after we lingered over dinner for as long as we could possibly stretch that delicious ceremony, I noticed another ritual, obviously repeated every evening in this home.
"Last bites!" the mama called, and sleepy dogs curled in heaps near our feet suddenly rose to attention, two words signaling their nightly scurry to the kitchen counter where they knew they'd be treated. I watched as two dogs panted, tails wagging, and excitedly received their post dinner reward. I, in turn, savored a little more mindfully the last bites on my own plate and the remaining moments of that calm kitchen table before rising to help clear the dishes and get ready for bed.
Last bites. I love that. An all call to taste and cherish the end of something good.
I'm clearly feeling this right now, aware that the delicious ceremony I've lingered over for the last eight months is nearing its end. And probably for good. I'd love ten babies and bunk beds built into every crevice of our home, but we also know what feels about right for our family and its needs.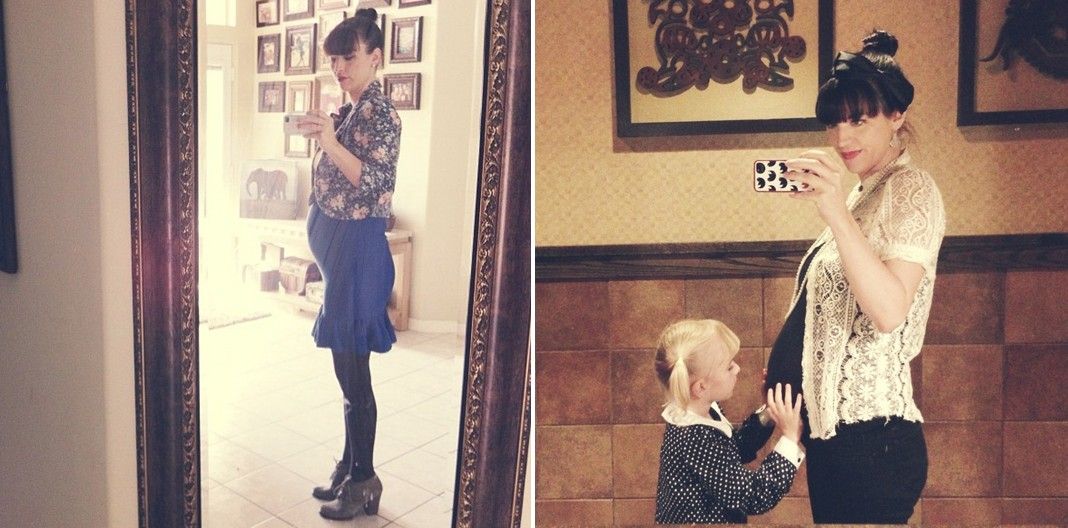 I actually like pregnancy, and somewhere there is a voice inside that is laughing—the voice that remembers the first twenty weeks of dry heaves and smell aversions. Okay, I like the second half. I love the miracle of growth and that can't-quite-catch-your-breath phenomenon of movement. Every time they turn a knee, press their tiny back side against my stomach, throw a swift kick to the side, I smile: Hello there baby, you are mine.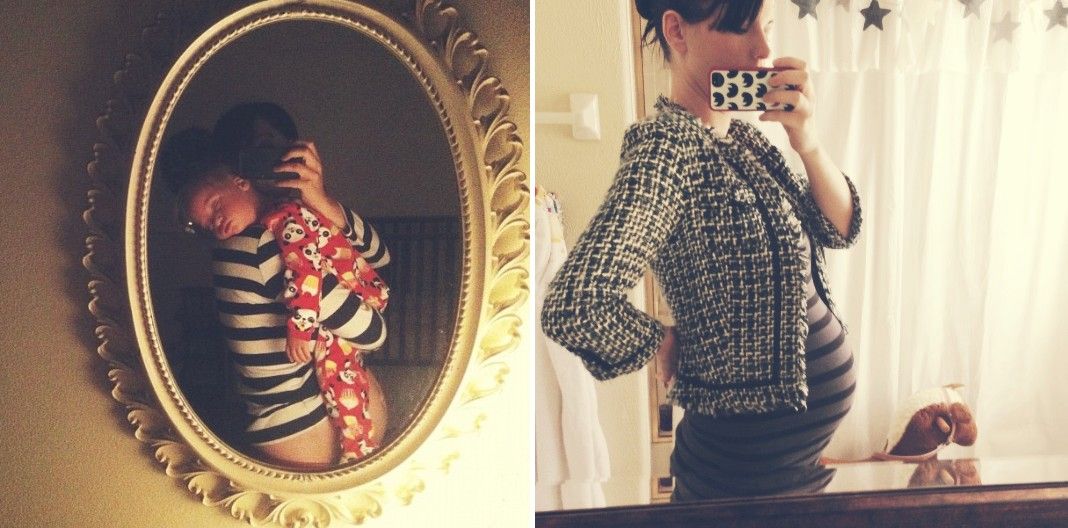 I love the anticipation—replaying the vision of the moment he's handed to me over and over and over. What will I feel? What will he look like? What will that moment be like—the one where I pull him right into the special hollow in my neck reserved for my babies and kiss his head, whisper "Happy Birthday," feel his first breaths against my skin?
I remember those moments from the last time I did this and yes, I think about that too. Precious, unforgettable moments that perhaps make preparation for this birth a little bit different…but not much. I've talked to a lot of mamas who have made the choice to have another baby after welcoming a child with Down syndrome, and there is a range of emotions represented from feeling very nervous and scared to completely open and fearless to the infinite possibilities pregnancy and birth bring. All of these emotions are normal and okay. Our experiences in life make us each different in the ways we embrace and react, and I can relate both to the added fears as well as to a more open acceptance for what lies in store.
After Nella was born, I looked back on her birth and for a moment almost felt embarrassed for the silly details for which I had prepared when they seemed so meaningless after, compared to the depth of emotion that accompanied her birth and diagnosis. Really? Birth favors, a pretty nightgown picked out for the occasion, hand knit hats, a birth song, candles? Does any of it matter when you're bitch-slapped with the reality of what life is really about?
It does to me. I've realized that. Because here I am, three years later, a lot more comfortable with who I am, and I've already packed the hand knit hats, birth favors my girls and I made together, and the perfect new pair of pajamas I'll wear in the hospital—the ones I'll save and point out to him years later. "I wore these the first night I rocked you to sleep," I'll tell him someday. I am the mama who knows that little details make her happy and that welcoming a baby to the world, regardless of what that risk might hold, heralds a hell of a celebration for my freak flag waving heart.

It finally arrived–the outfit my mama's been crocheting for his homecoming.
While I don't feel overly nervous or afraid for this birth, I am aware that latent emotions might stir up. I am listening to my body, my heart, my intuition. I am holding my babies close and feeling grateful for the opportunity to be this boy's mama. And I am tearing up at the thought of being told again "One last push" because I know that what follows, always, is love. I am aware that in the coming weeks, there will be moments where the raw emotion of the past, present and future will merge, and I don't know what that will feel like but I imagine it will be good for the soul.
Here's what I know: no one knows what life may hold, but beyond whatever it is…there is amazing.
There are so many incredible ways to become a mama these days. I was given the opportunity to bring three little lives into this world, and I am grateful for the complex and miraculous series of events that formed their perfect bodies, their precious souls.
There are a few more doctor appointments, a few more weeks of falling asleep dreaming of what loving him will feel like, a few more kicks and somersaults, and a few more smiles from feeling Brett's hands reach across to lie against the curve of my middle. I don't ever ever want to forget what this feels like.
And so I savor the last bites.