Miss Nellie had a little love themed birthday party this weekend. I don't think you can ever go wrong with love themed. We tamed our party group to a small bunch and noticed how much better she did. A bit shy and easily overwhelmed, we were so happy to see her all smiles and owning her turf, even if she did end up wanting to ditch her friends for the babies. Always.

Romper: Etsy shop Rae Gun
Pictures make things look pretty and more time-consuming than they are. Really, this was a very simple party to put together. Got paper doilies? You're all set. We taped and strung paper doilies everywhere, adding them to bagged lunches, take-home treat sacks and yarn lines tied between trees.

Martinelli's apple juices: Costco. Eyelet skirts, courtesy of hot glue gun.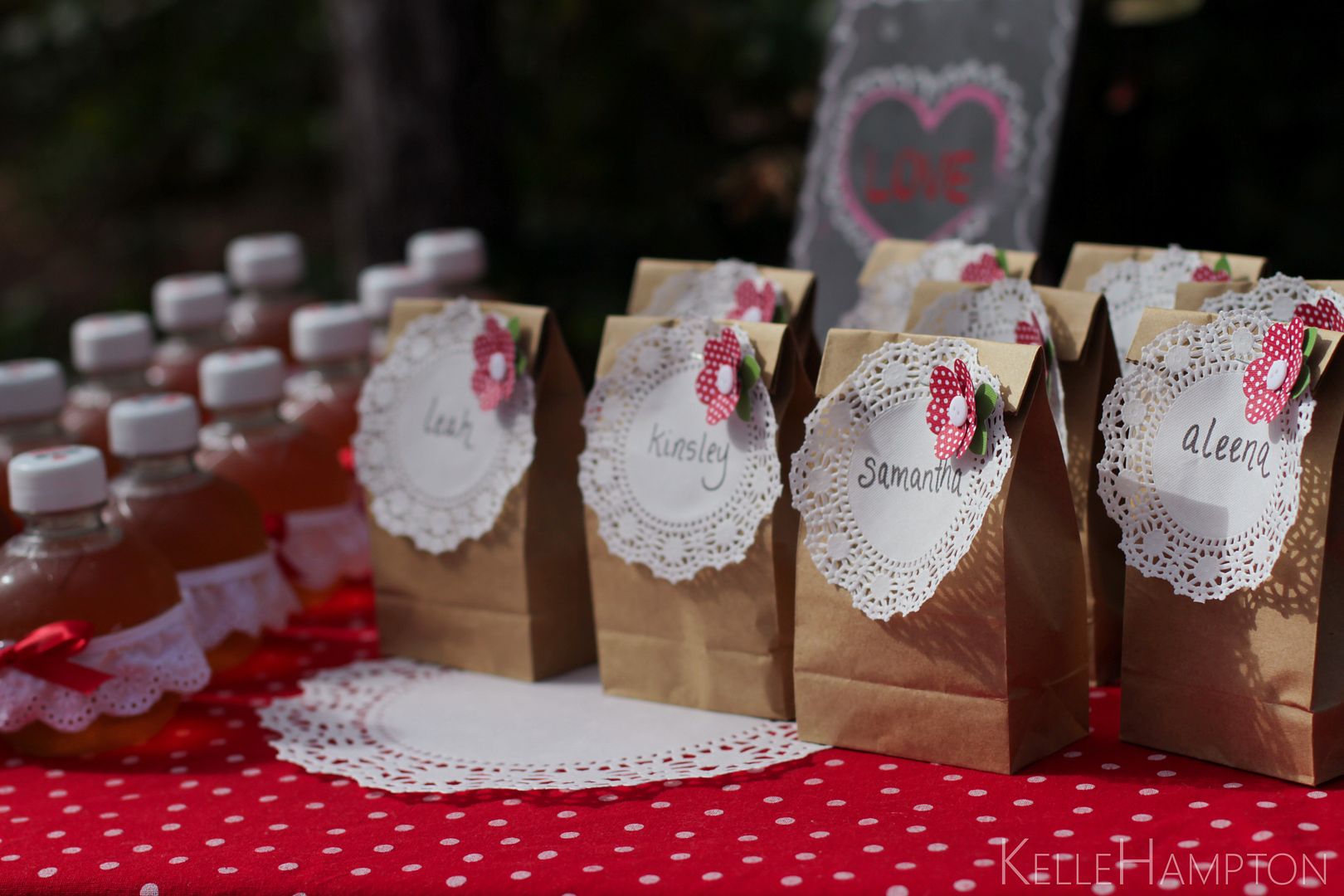 One easy craft: Valentine Flower Pots
We used $0.79 terra cotta pots–spray-painted white–which the girls painted (lay out some paintbrushes, a plate full of paint colors, a glass of water to clean brushes and baby wipes to clean hands) and added some lace embellishments (they brushed on Tacky Glue to adhere them). Pop in some pretty impatiens, and voila.
The kids took care of everything else.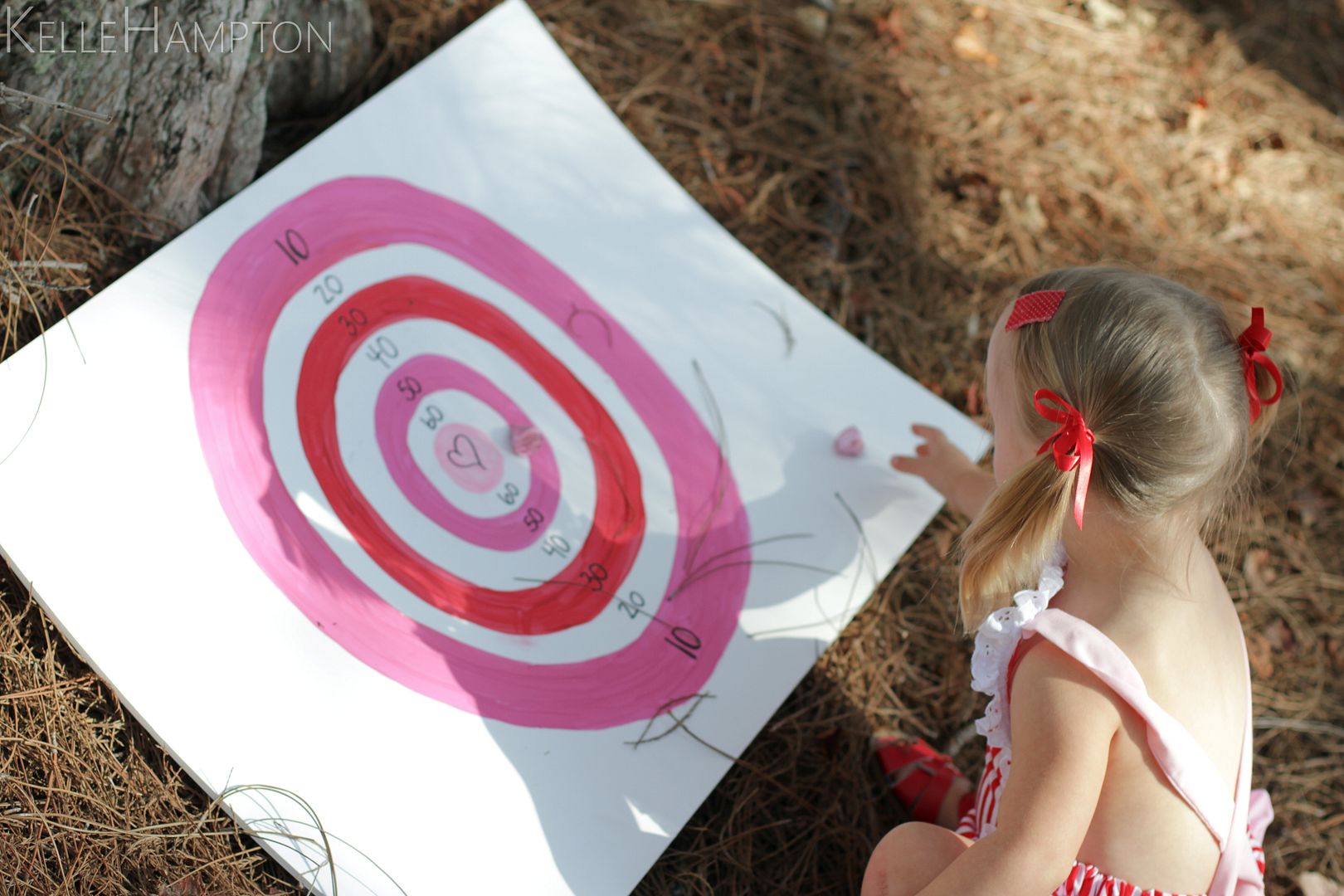 Foam board painted with target; we used Hershey's kisses to throw as "darts"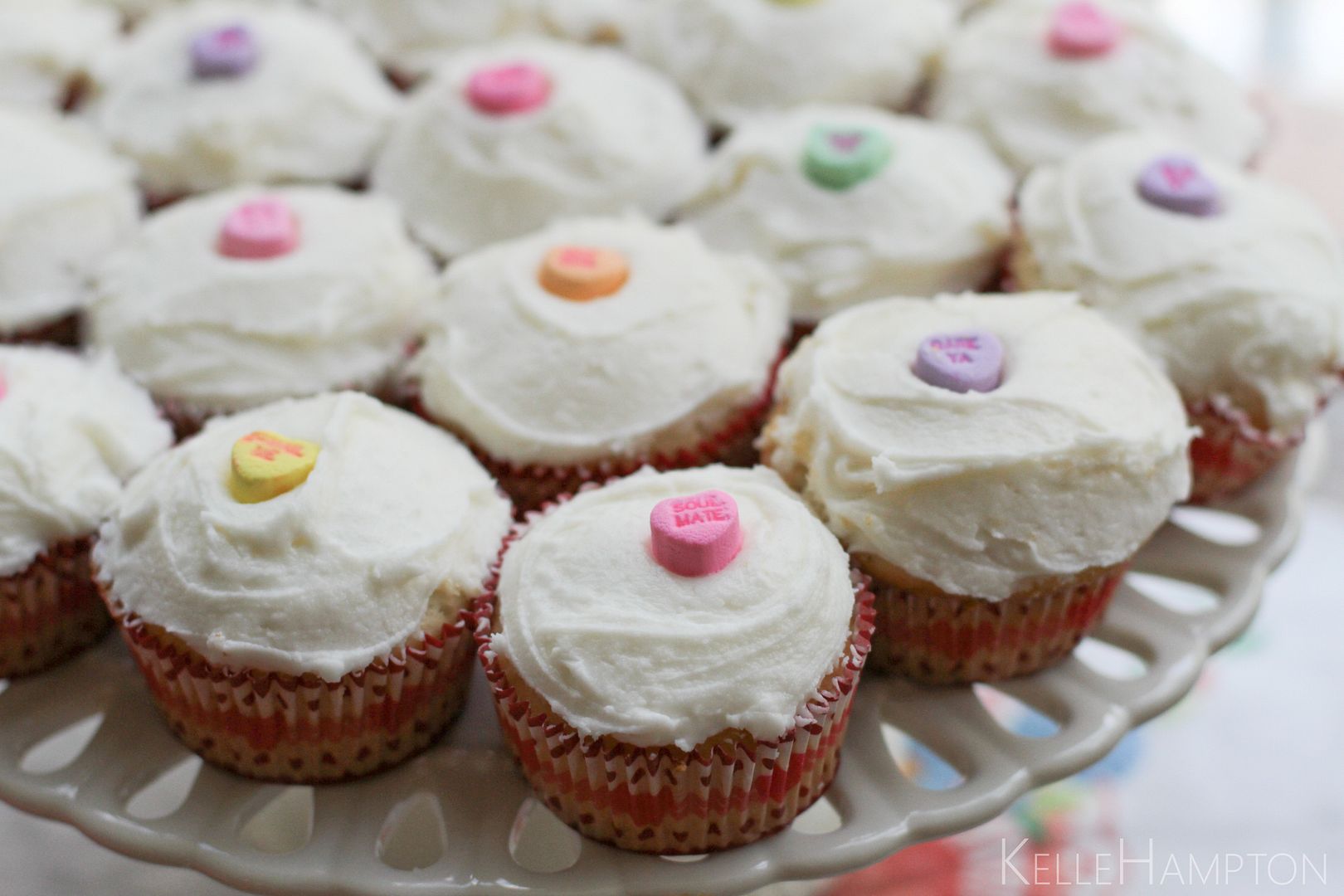 Parties usually end in our driveway, and I love it. A mess of trikes and bikes, sandals slapping fast against cement, little girls giggling as they chase each others' bike trails, toddlers pulling wagons three times their size, mamas set up in beach chairs and the unspoken understanding that the party might be over but please, stay as long as you'd like.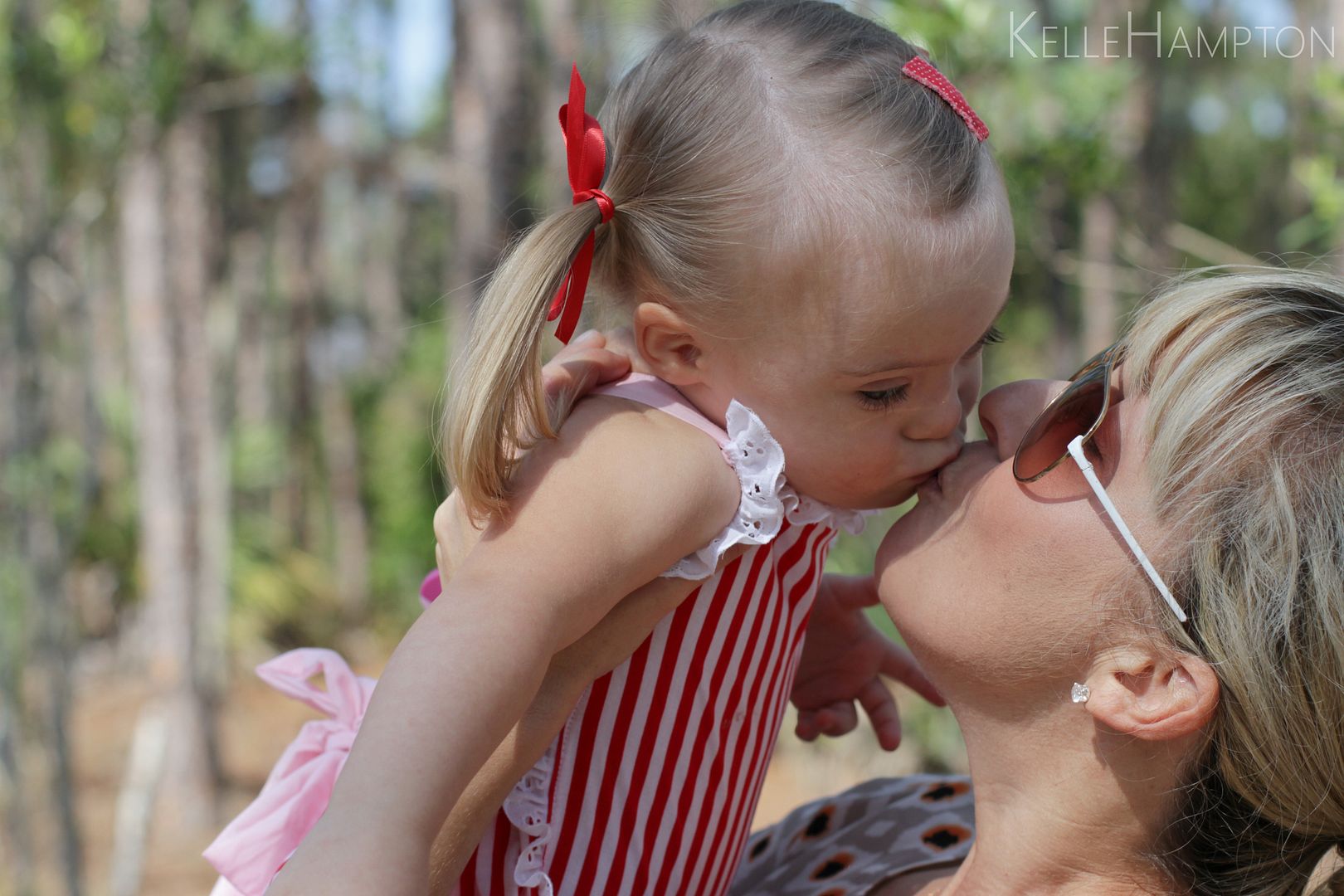 Seems to be the year of the boy in our group. Ours will soon join these two new little loves, Thomas and Johnny Mac.
Nella sat in the driveway and fed her baby strawberries for quite a while.
…but ended up fascinated with new presents.
A pretend butterfly that realistically flutters in a jar…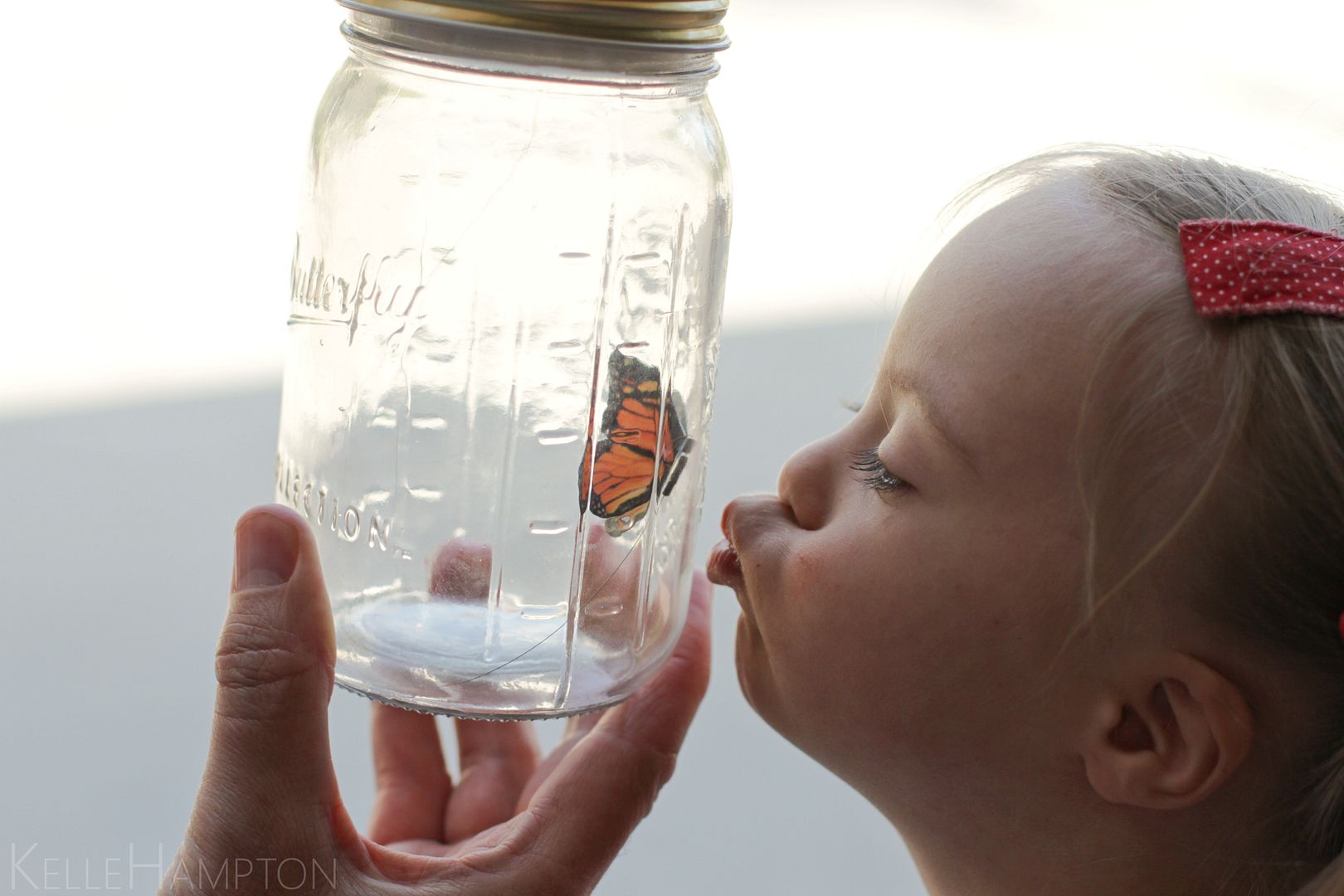 …and a new bubble blowin' car.
Oh, and for the record…
…I still got it.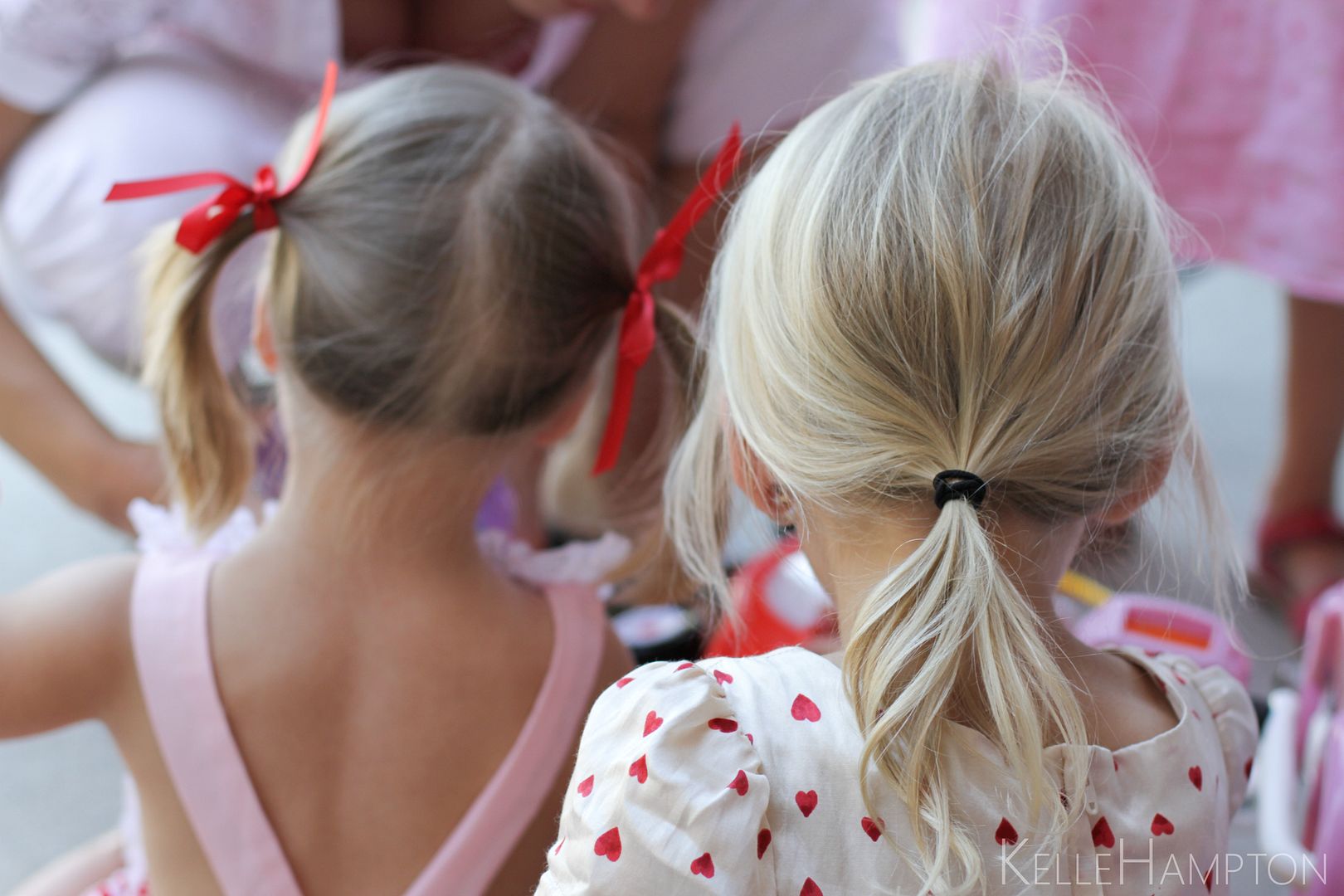 Our weekend has nicely contrasted that of so many others' in the country. I've loved seeing picturesque snow scenes on IG and hearing of cold cozy nights back home up north. I miss it but can't deny the fact that our weather has been completely enjoyable lately–warm but breezy, plenty of blue skies and nights with open windows and happy cricket sounds.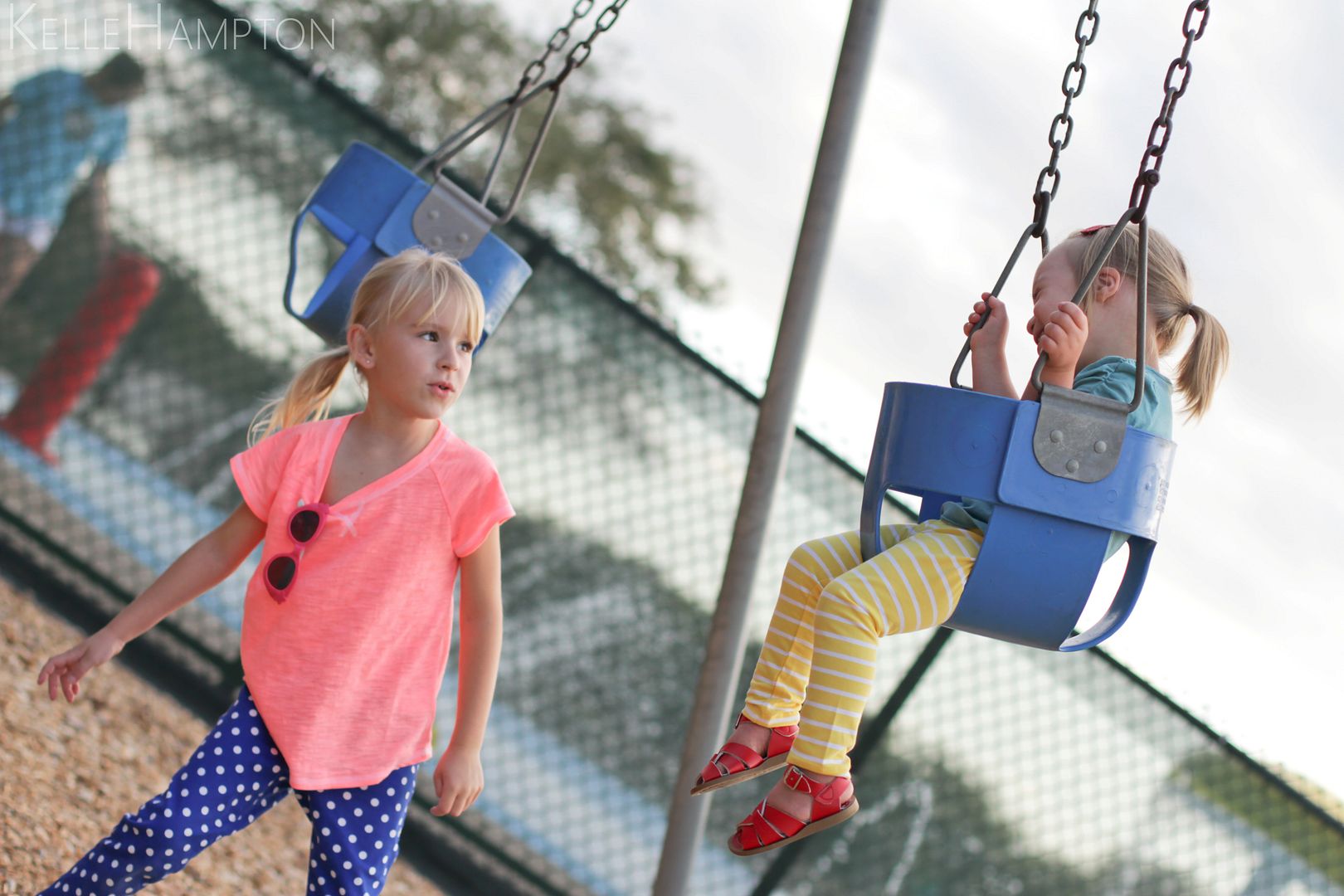 And now we wait for baby.