A happy little weekend full of happy little things. After all, it's October.
Enjoying…
A sleepover at Heidi's. The night part was slightly tainted by a corneal abrasion I endured from a flying cracker that came at me like a ninja star, but the morning part was heaven. Babies and coffee and pancakes and noisy kids who had the innate sense to pick a room just far enough away from the kitchen that their happy chaos didn't overpower our coffee talk.
My friend Janita visited from Canada (wildly waving to Canadian readers!) last week. She is lovely. She demonstrated solidarity for my cornea issues with sunglasses for all.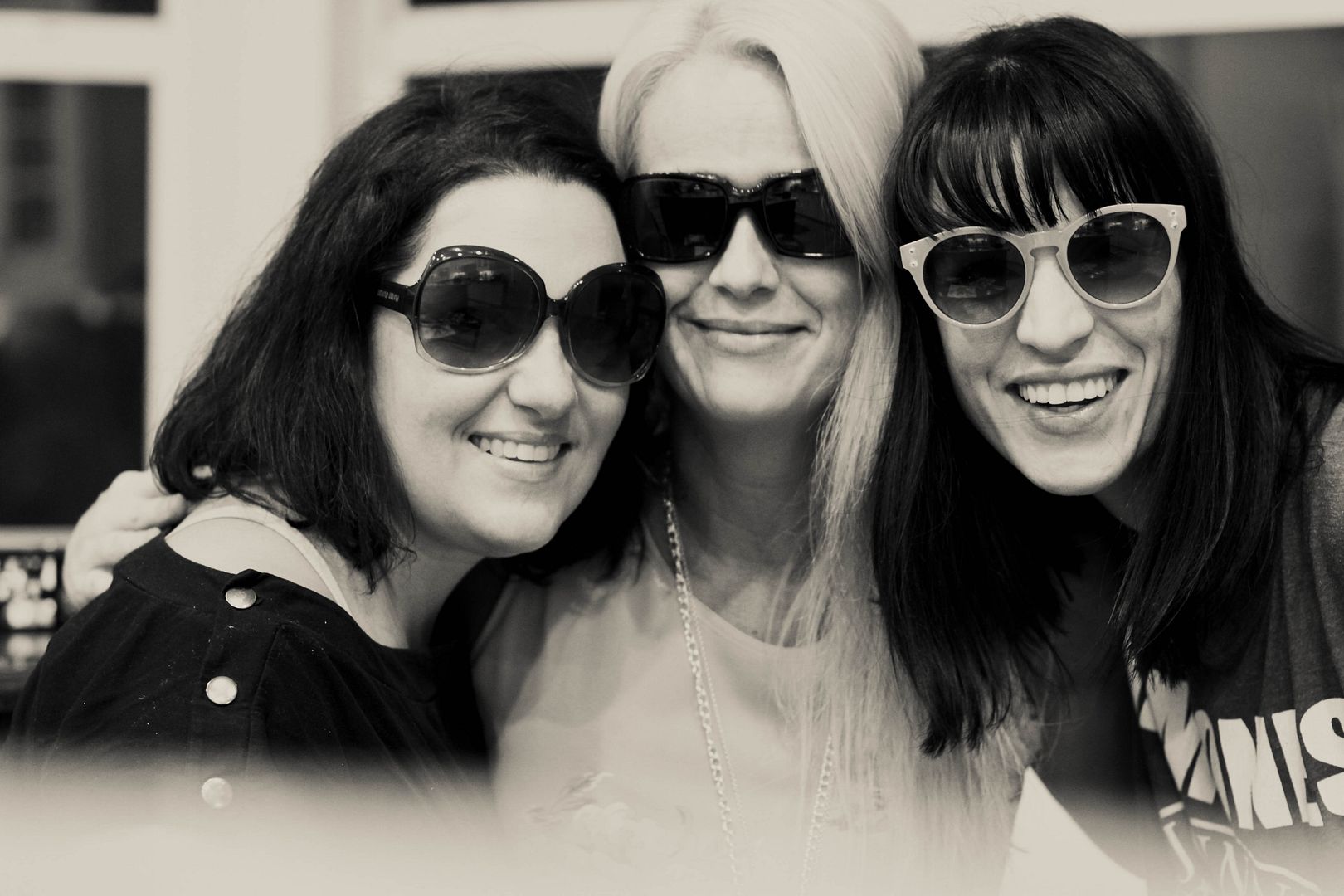 Friday Night Lights. I have new smile lines. As far as focus and following directions, she nailed it.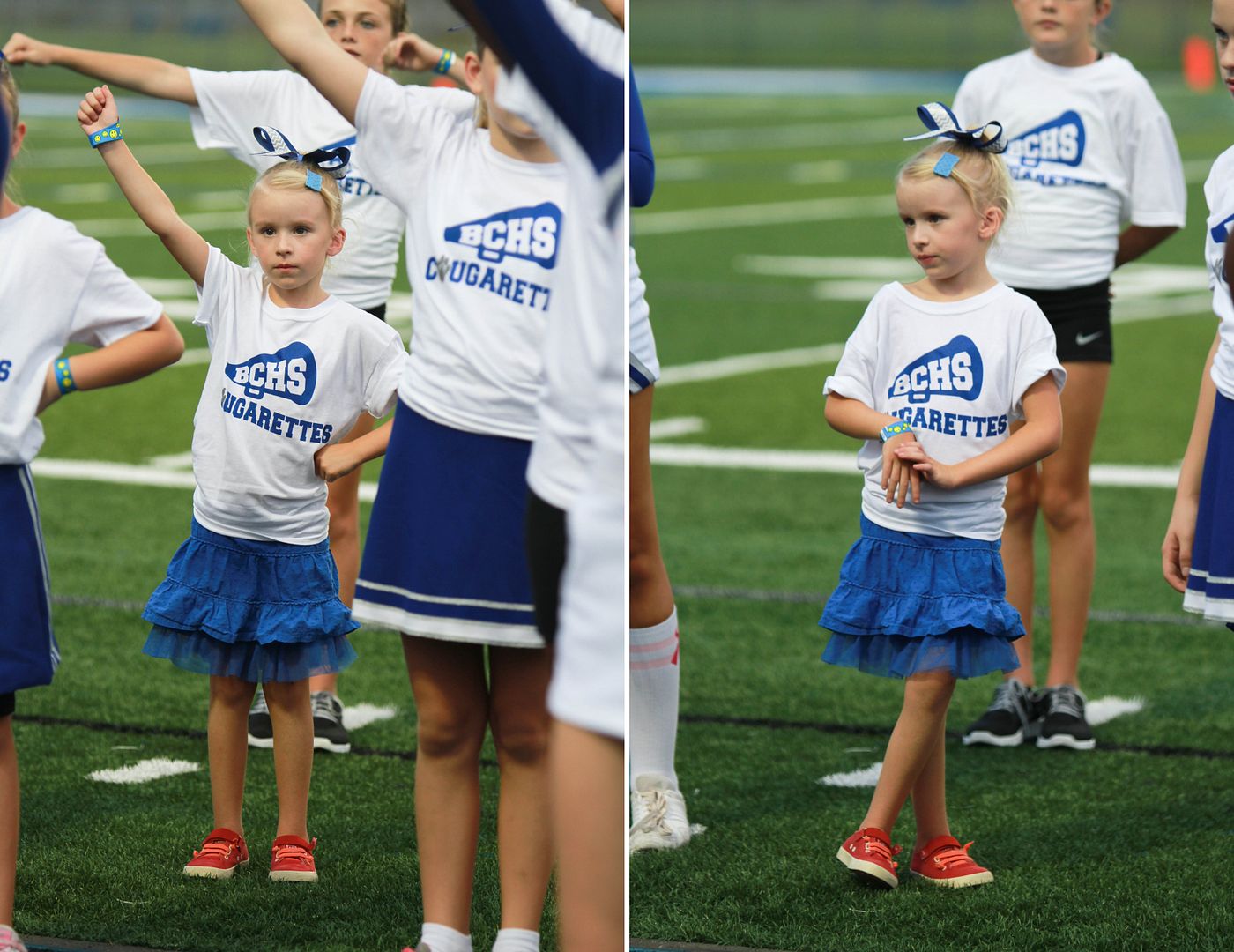 Sister watched adoringly from behind the fence.
Weekend walks.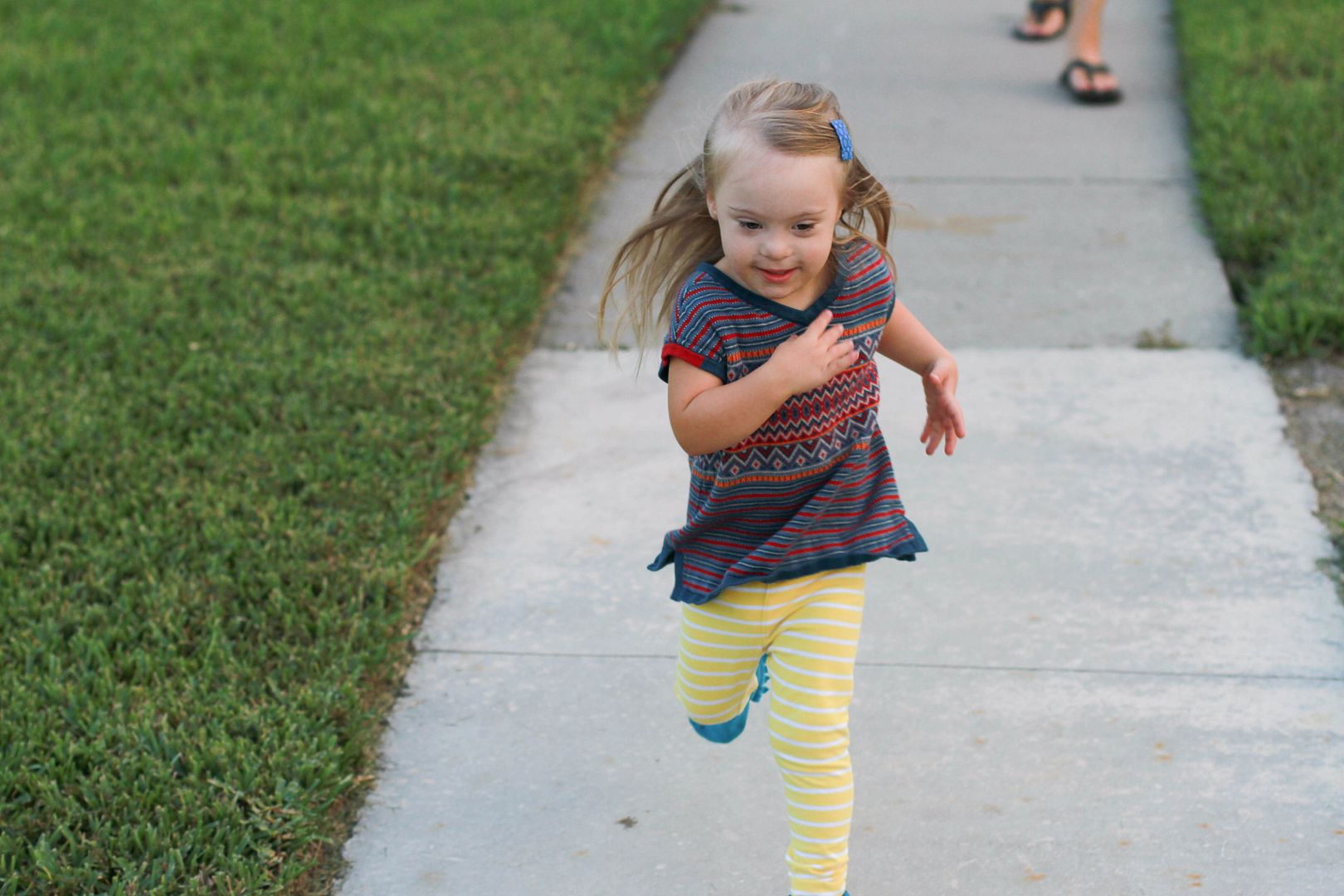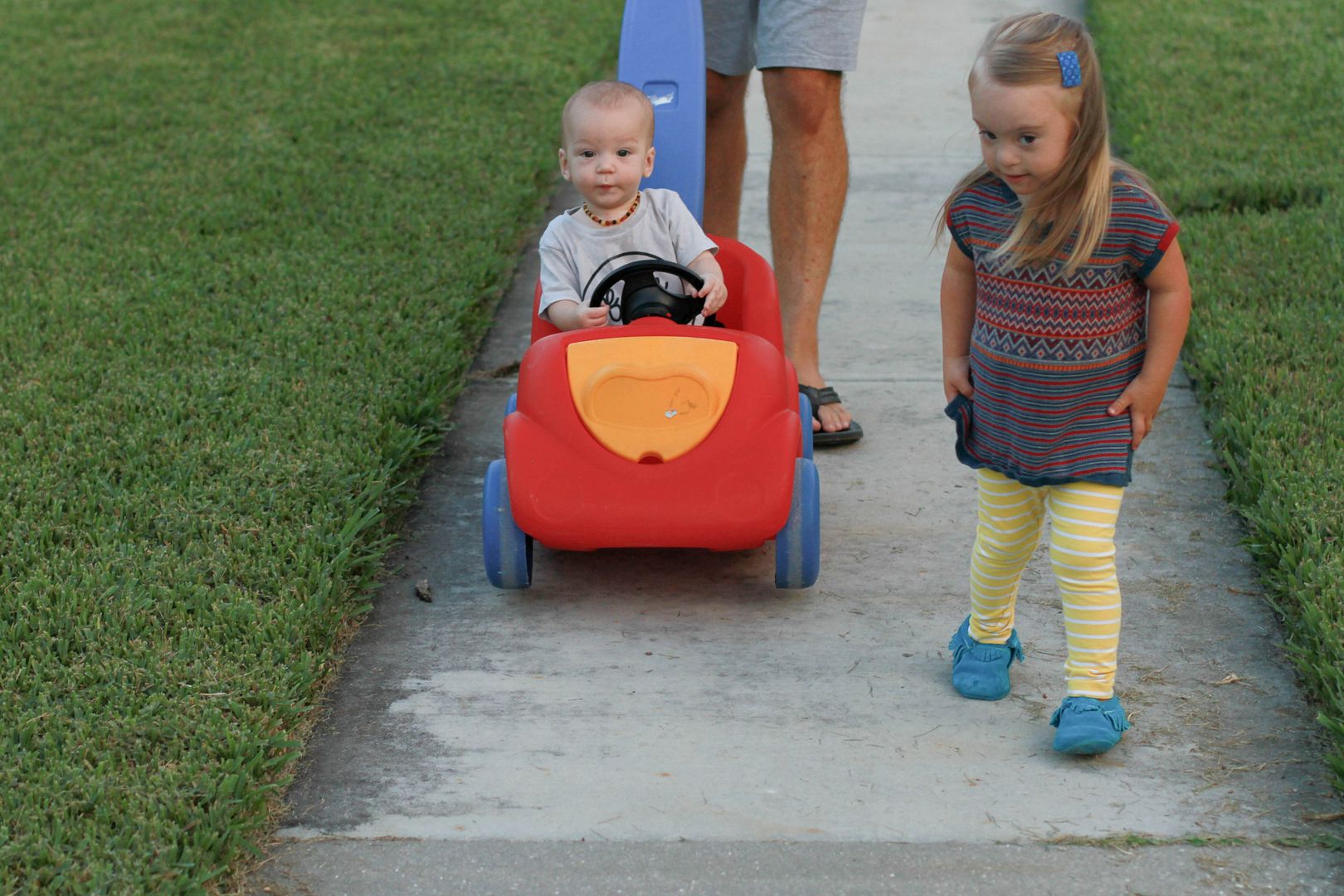 Little hands cupped over bottles.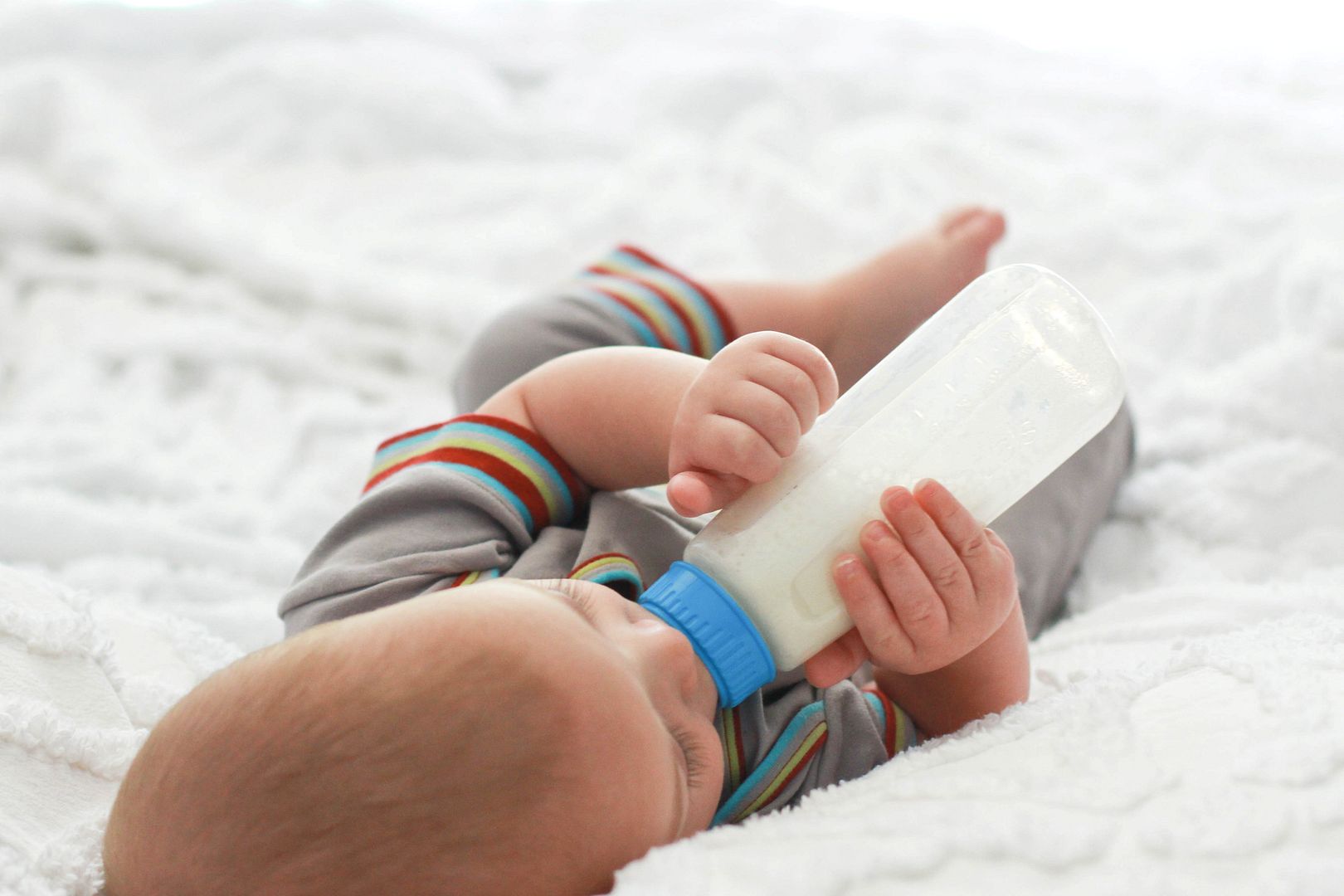 Her flip-flop obsession. She finds them in her sister's room or in the garage and wears them like a boss. I love it when they're backwards or wedged between the wrong toes. But she keeps them on just fine. And I smile every time I hear the snap-and-slap of flip-flops making their way across the tile, announcing she's getting closer.
Finding Fall in Florida. The search often requires creativity.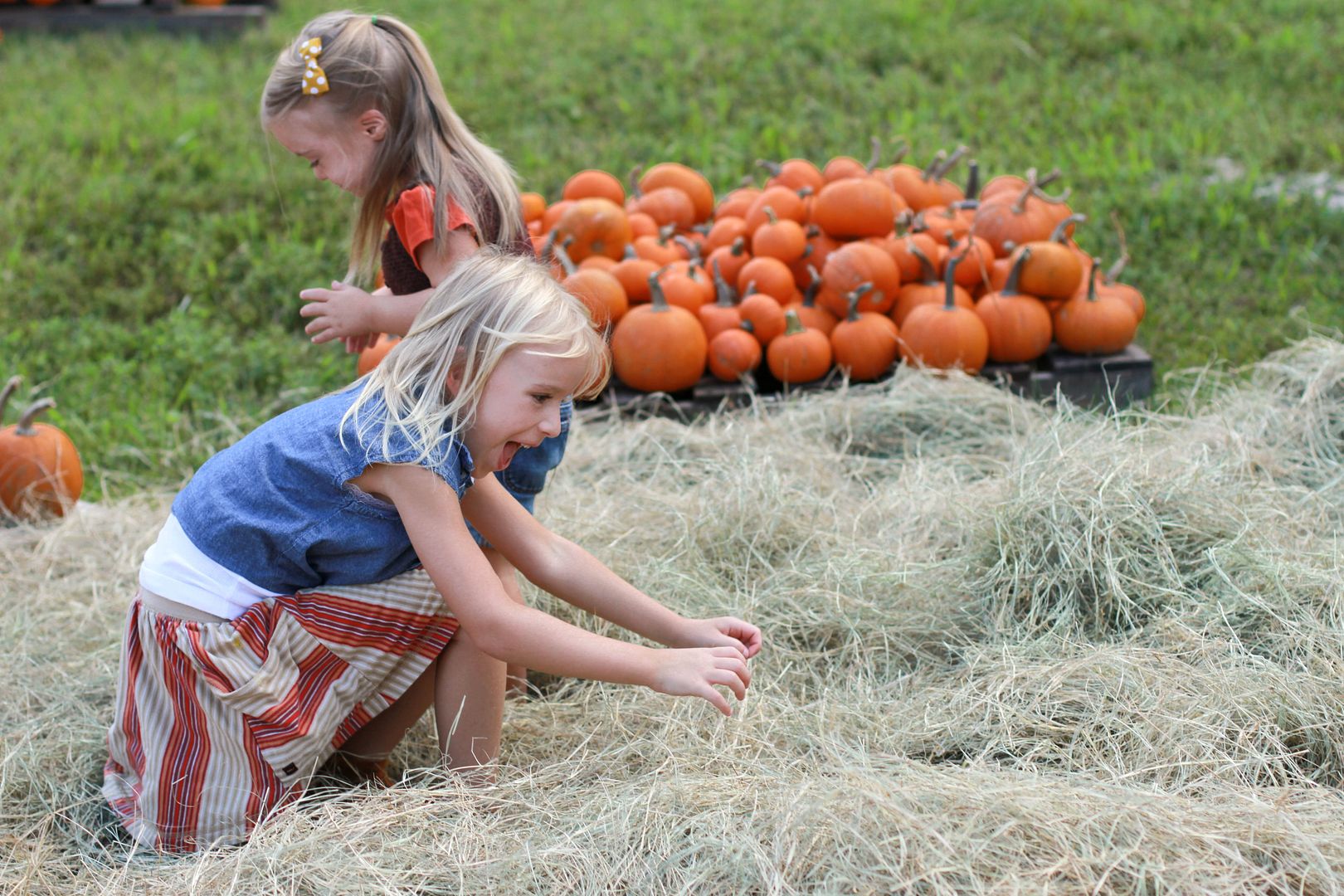 Baby/Dog Staredowns.
Sunday tea parties.
Man cub explorations.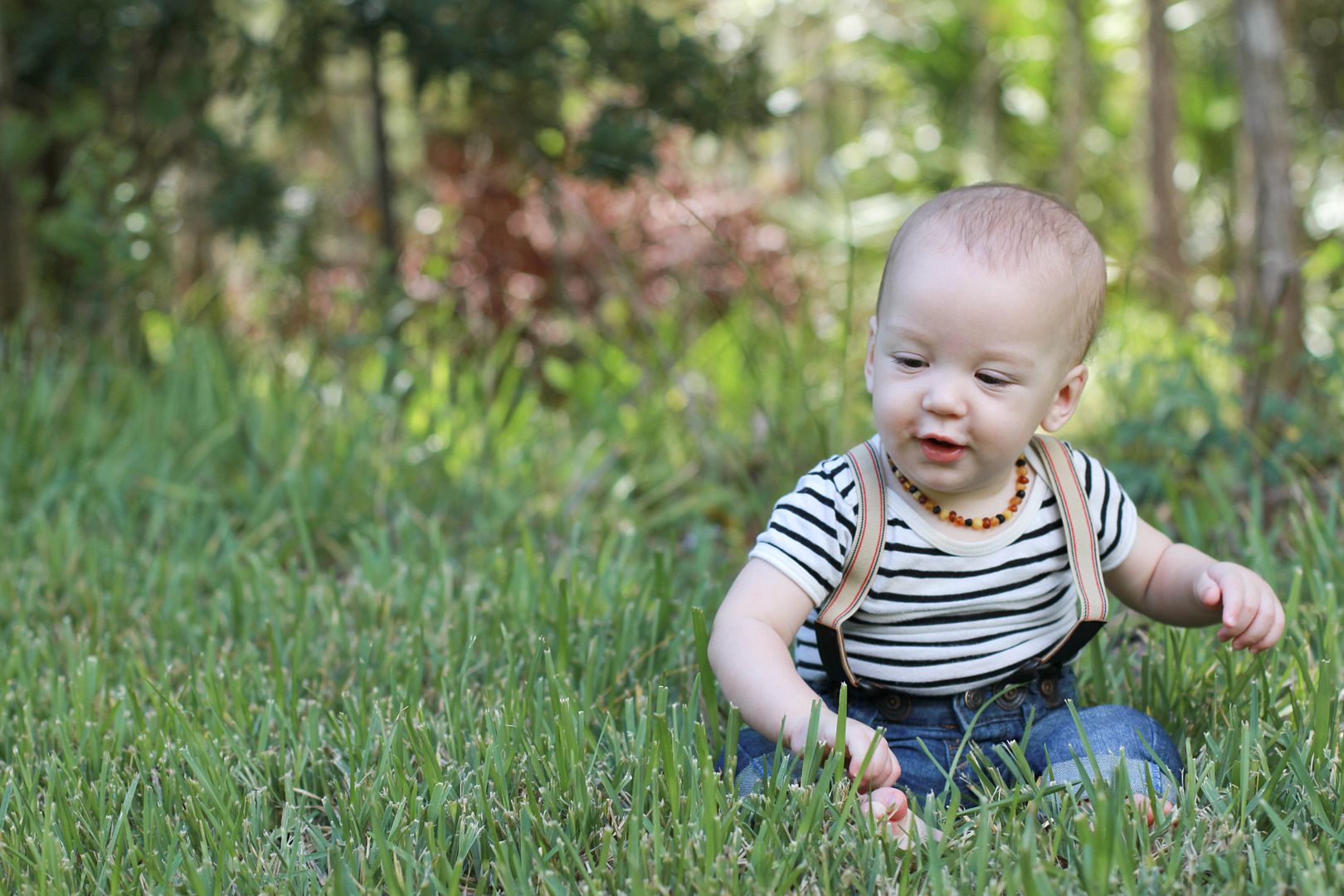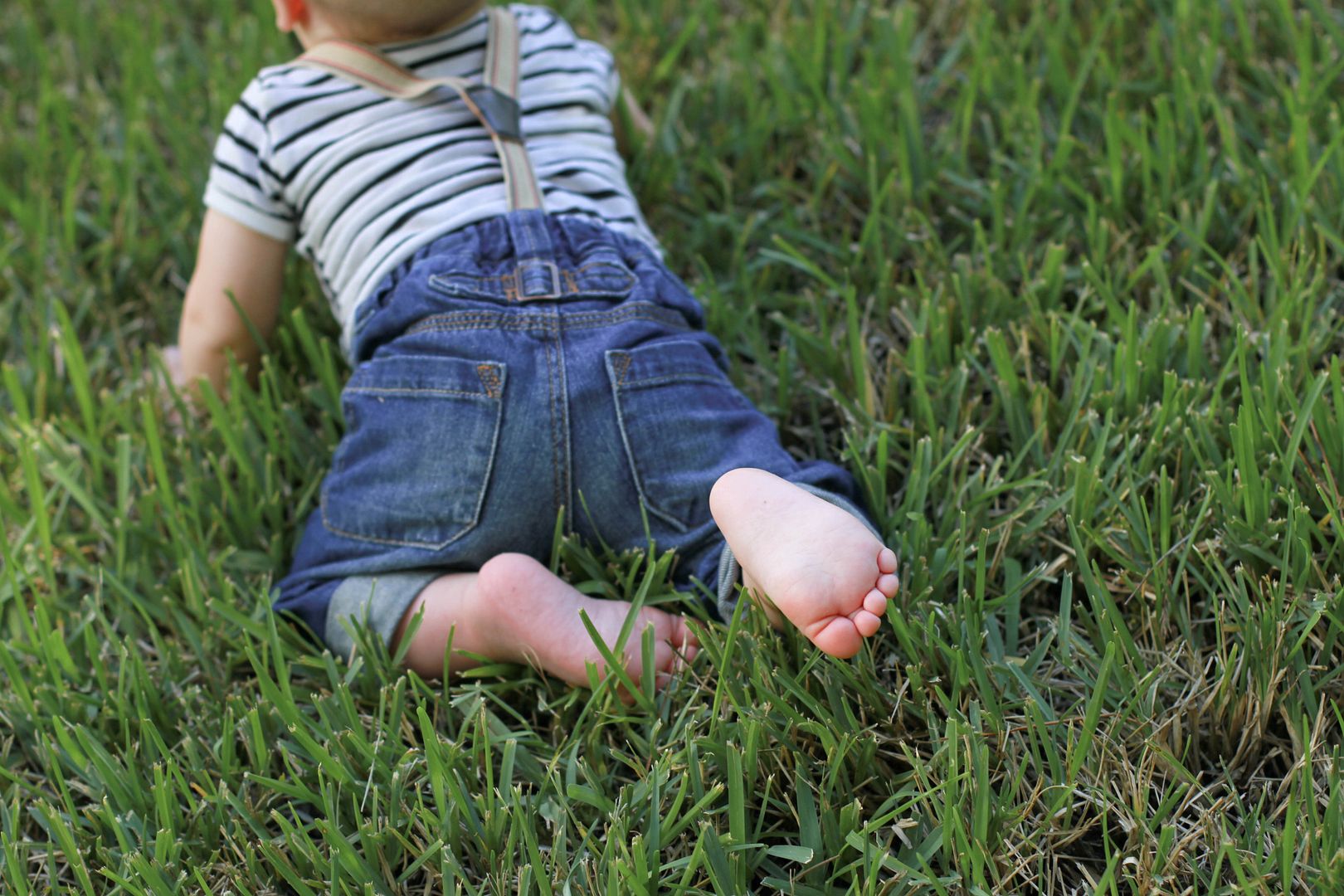 When he falls asleep in my arms even though his head weighs a hundred pounds.
Watching my kids love life. They do it right.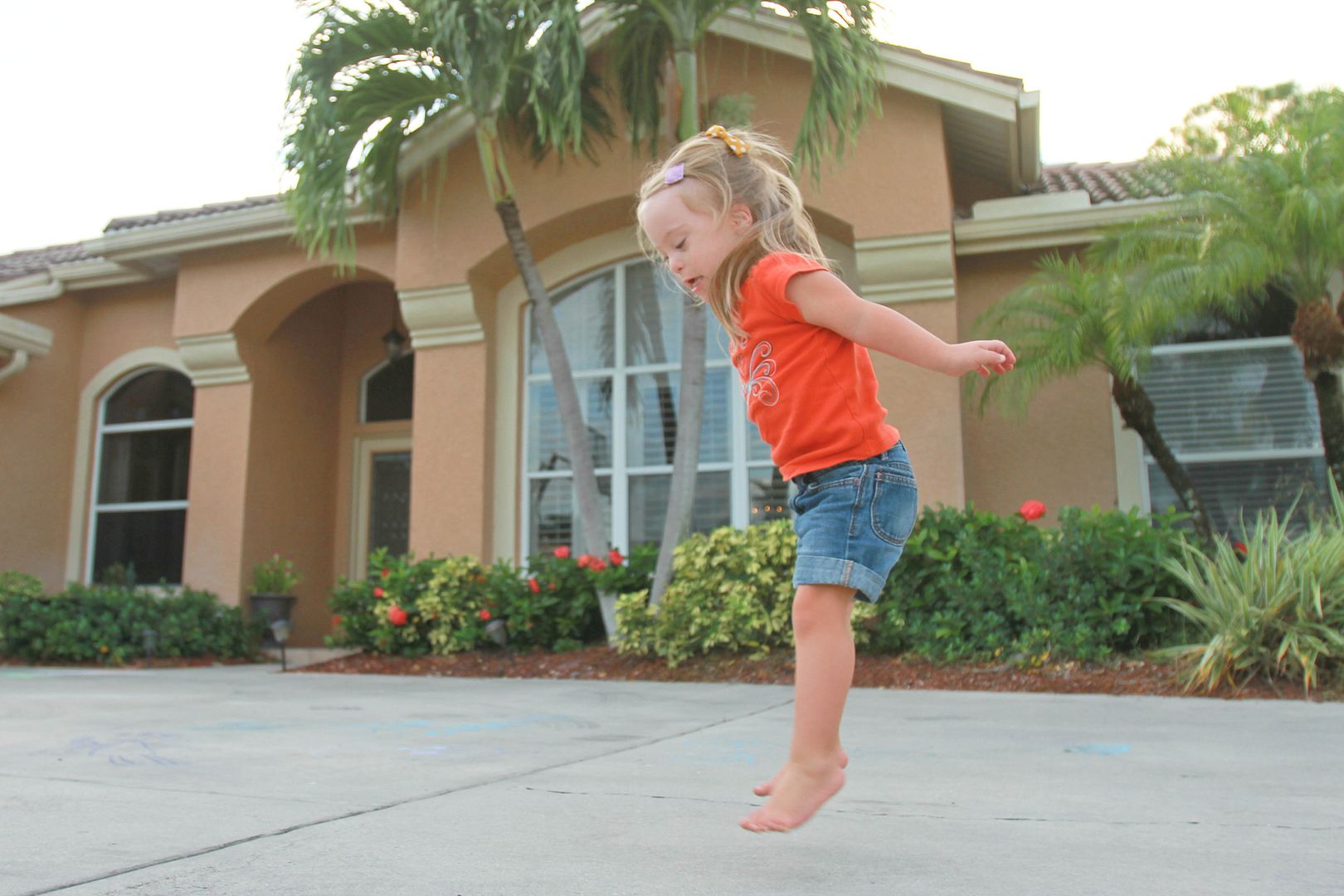 Time to make stuff, bake stuff and dream stuff. Happy Monday.
Did anyone see this high school's video this morning on GMA? It's awesome. The girl featured in it is now a 4-yr. varsity cheerleader.