I promise Women Crush Wednesday is coming back. I have two game-changing inspiring women whose interviews I'm working on, but summer time is slow and June deadlines are forgiving. Most likely, I will be craving routine and schedules and sharpened pencils again come August, but right now I'm loving lazy mornings and extra coffee and kids who happen, at least for the time being, to be picking up on the Chill vibe. We've been making lots of things, even if said things don't always turn out beautiful.
Exhibit A: Frozen Nutella and peanut butter-smothered bananas.
"Mom, these look like poop," Lainey commented.
And I thought, Eureka! That's my cookbook: Looks Like Poop. A place where all the deserving underrepresented delicious foods that happens to look like poop can come together and have their place in a cookbook. Things slathered in chocolate. Heaping piles of savory beans. Spicy sausages, bran cakes. And there's no pressure for the food photographer. I mean, it's supposed to look like shit. I'm smelling a best seller here with very little overhead cost.
Think of the juxtaposition for the author bio: "Author of Bloom: Finding Beauty in the Unexpected and forthcoming Looks Like Poop." A GREAT MANY THINGS, FOLKS. A GREAT MANY THINGS
Let's change the subject, shall we?
Listening to The Milk Carton Kids with my first cup of coffee and the widest sliver of sunshine my office window will offer today, I'm feeling very enjoy-ish, so let's roll this out. This past week, we've been enjoying:
One-on-one
A quick overnight trip to Epcot for Lainey to visit with a friend. We held hands a lot. And together surveyed the whole world replicated in 300 acres.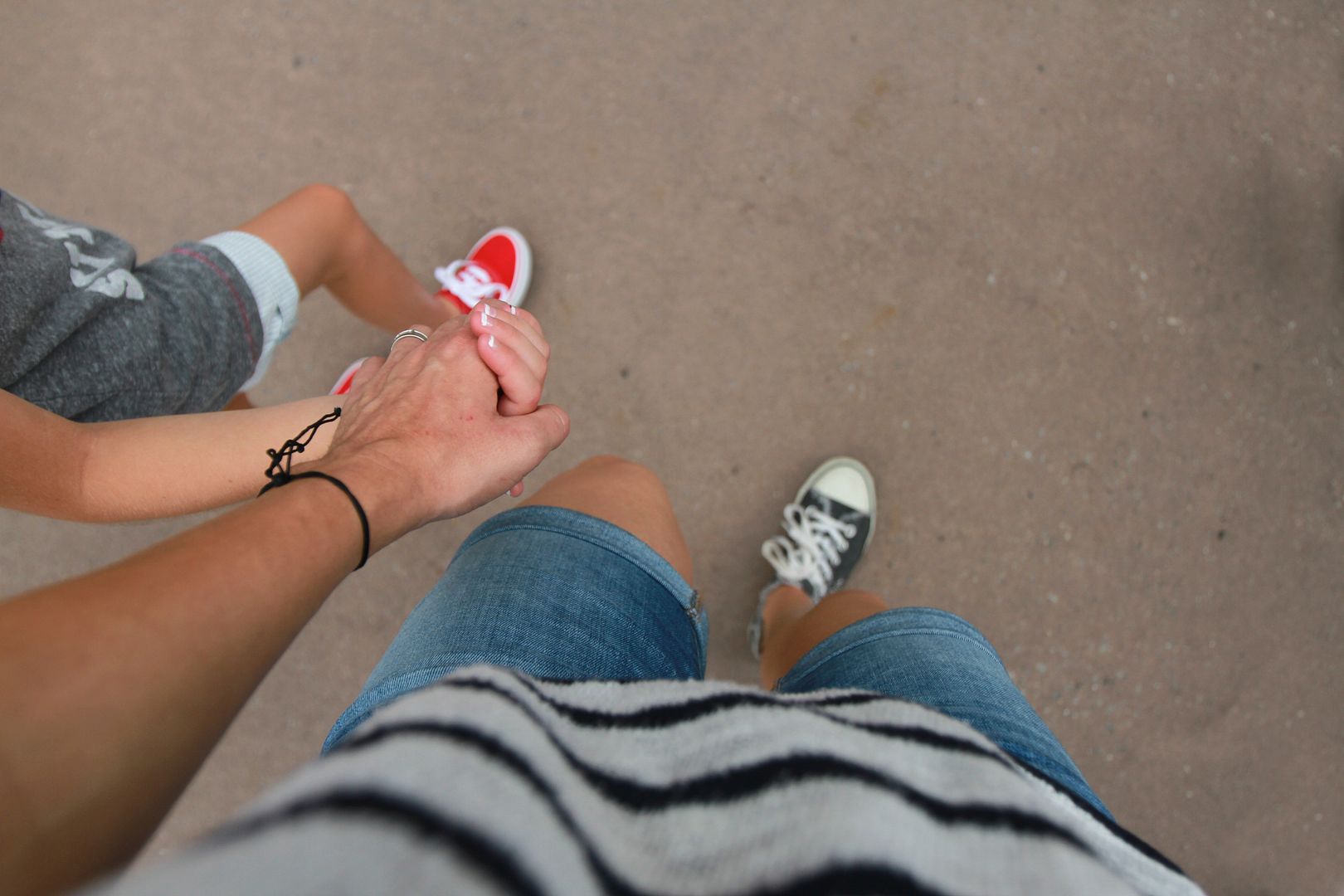 Maybe it's that forgiving summer time thing, maybe it's the fact that we were standing amid large recreations of Moroccan souks and Italian villages, but she seemed so small…and I liked it.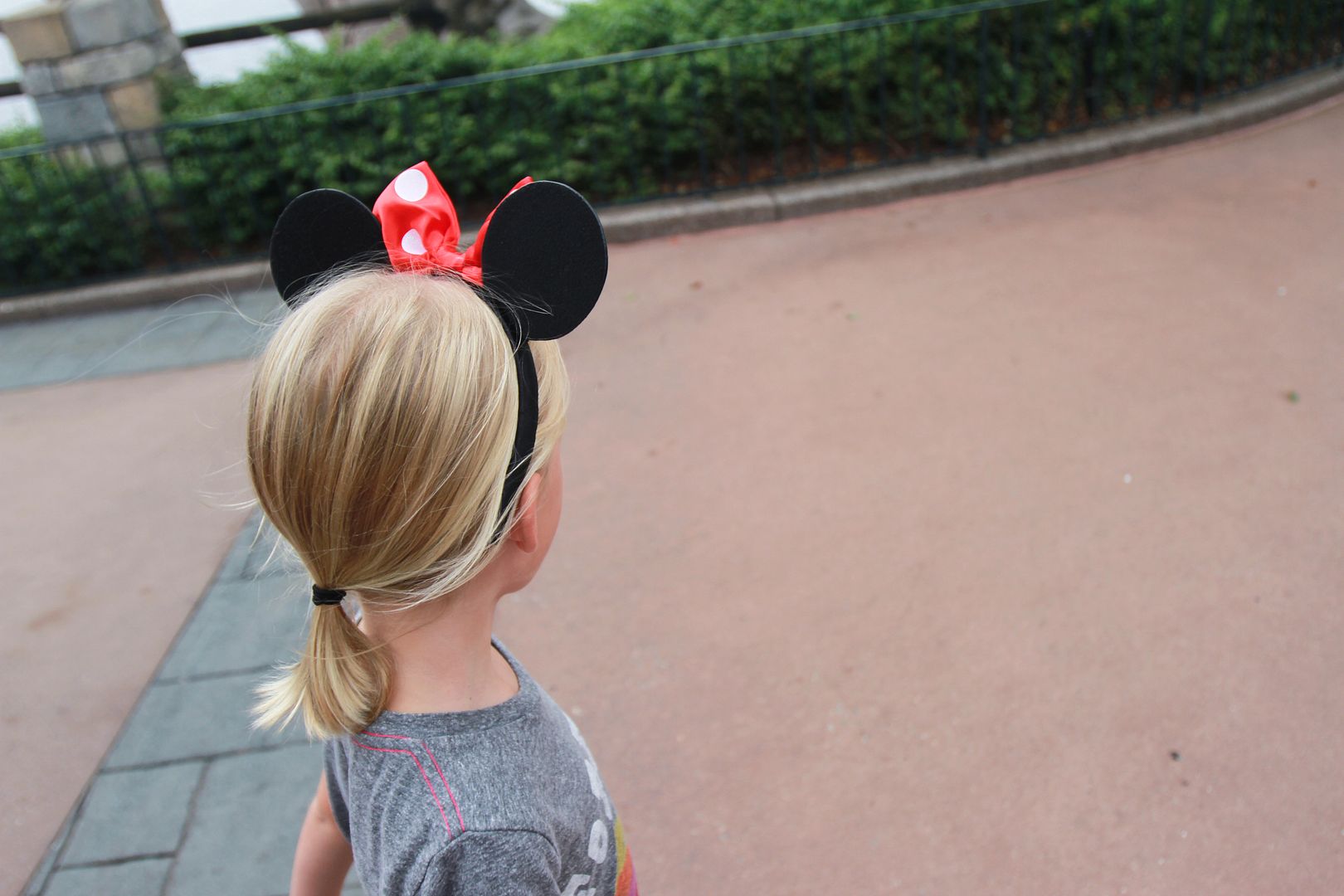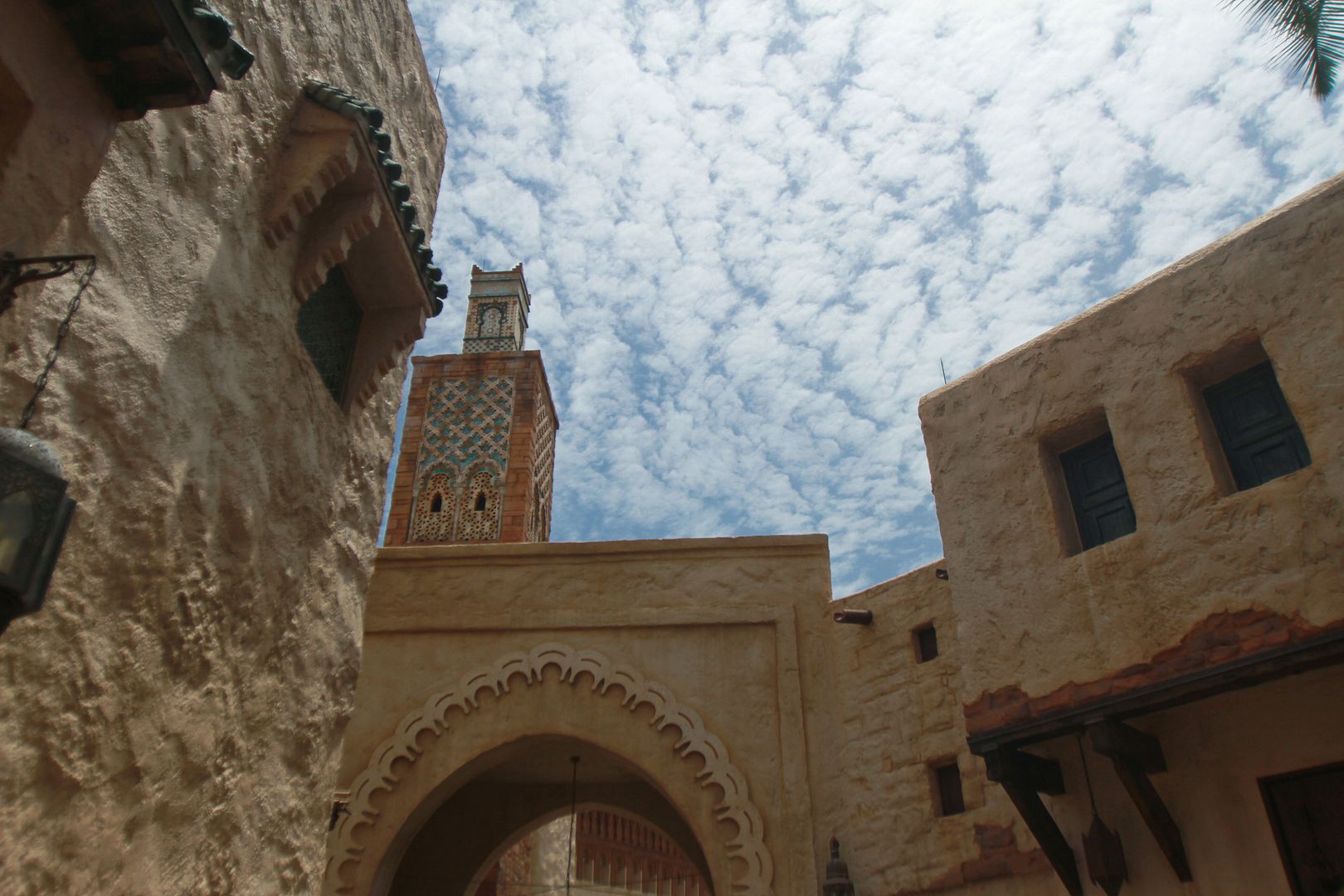 Summer Playdates
What I love most about summer–all the yeses from friends in answers for impromptu adventure. I remember realizing right before Lainey went to kindergarten that these days would become fewer and further between–loading the car up in the middle of the day to meet friends for beach dates and lunch excursions and mini road trips, just because. We brought our Magna-Tiles and sat in a plaza courtyard next to the fountain, and the kids played marvelously.  I've mentioned Magna-Tiles on Instagram several times, but it seriously has become our most played with toy and spans across so many ages. The toddlers love it just as much as Lainey does. It's a pricey toy but an investment well worth it. We have a friend who has had his set for five years, and the magnets are still strong as ever. It's a great group toy to buy for a family or the perfect thing for grandparents to keep at their house, guaranteeing the "favorite place" award. And the easiest thing to clean up!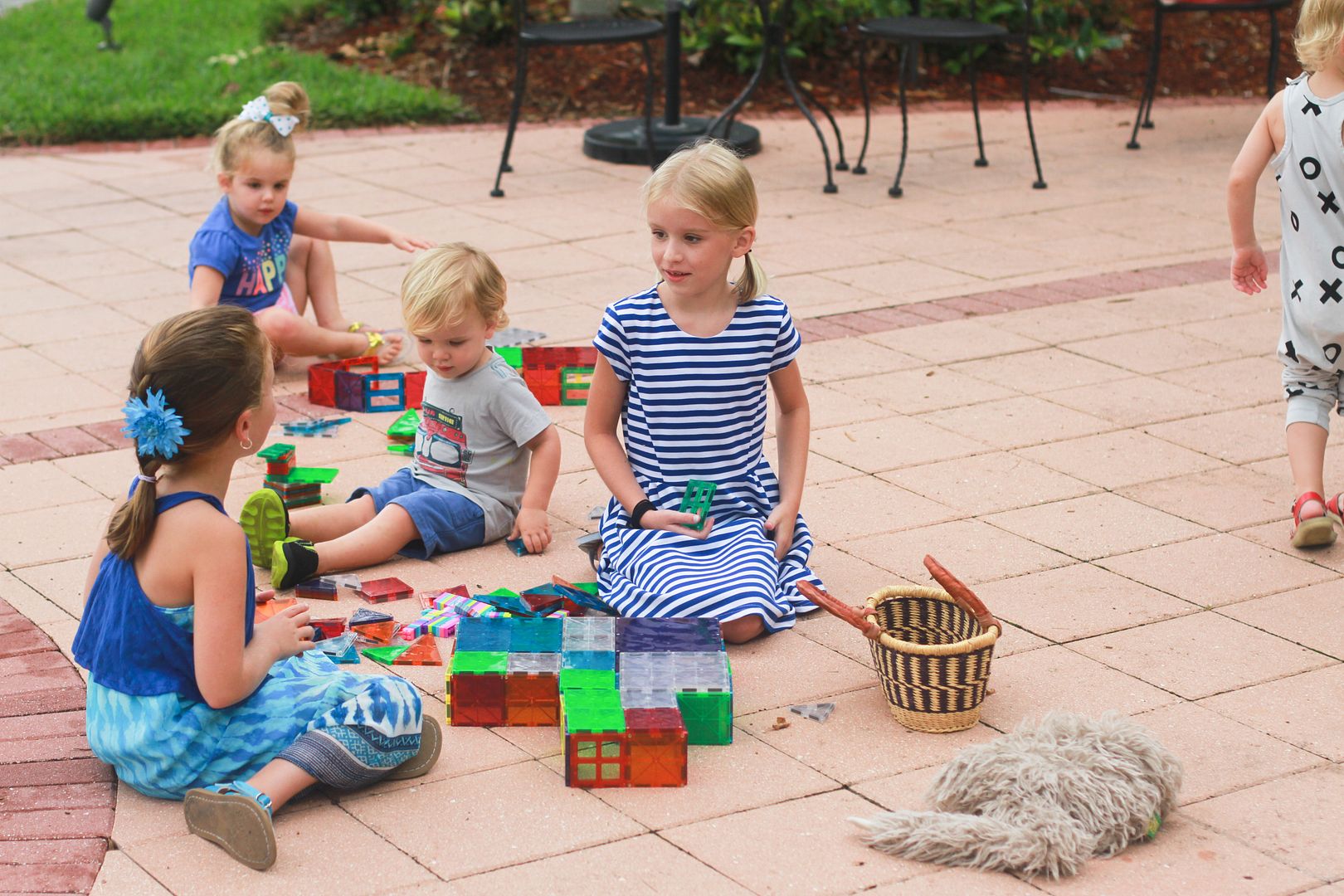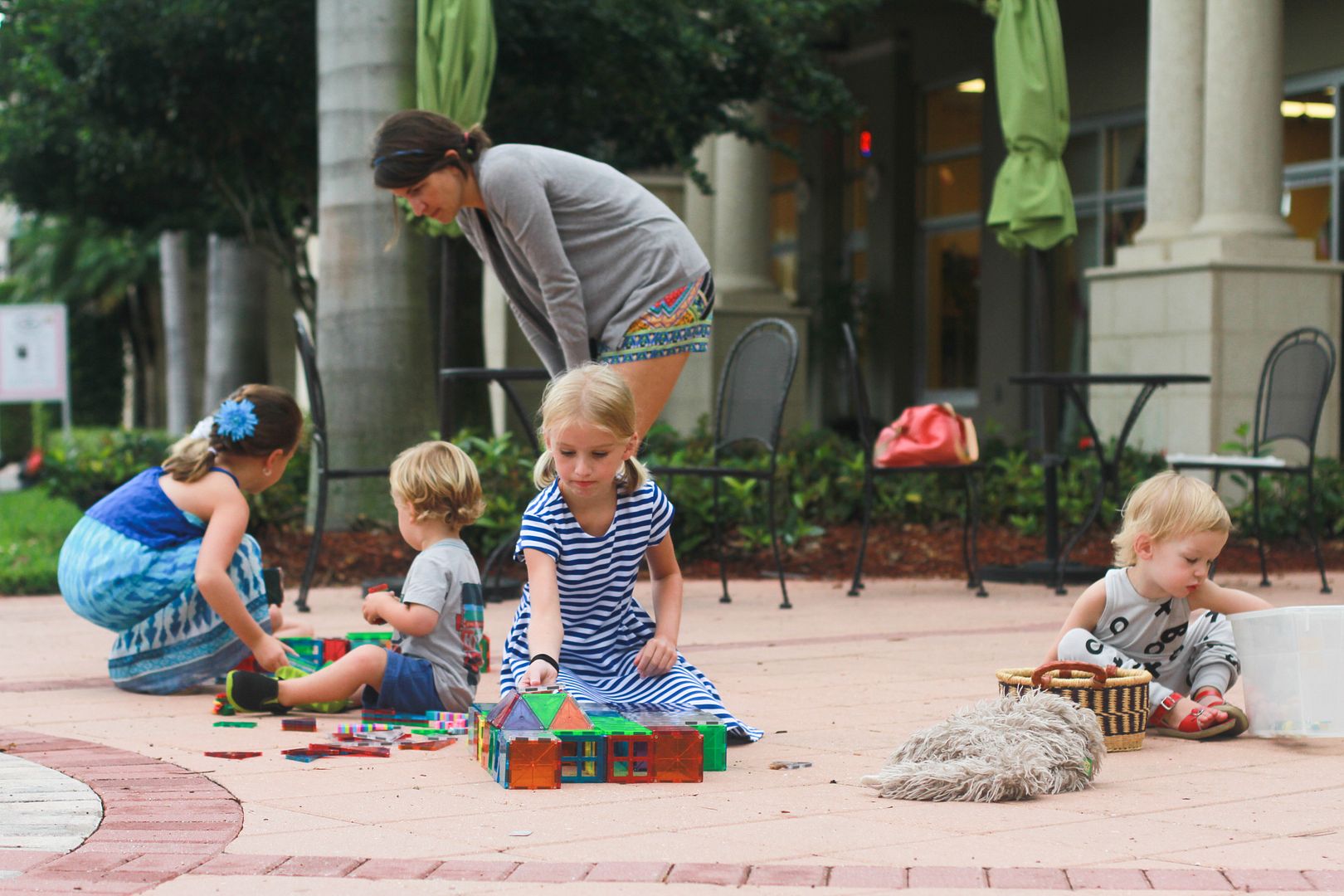 Bad Blood
On repeat, all day every day, thanks to Nella. And you want to talk speech victories? When your kid picks up your iPhone, holds down the button and tells Siri to "Play Bad Blood"…and she does. Band-aids don't fix bullet holes but twerking to Bad Blood does.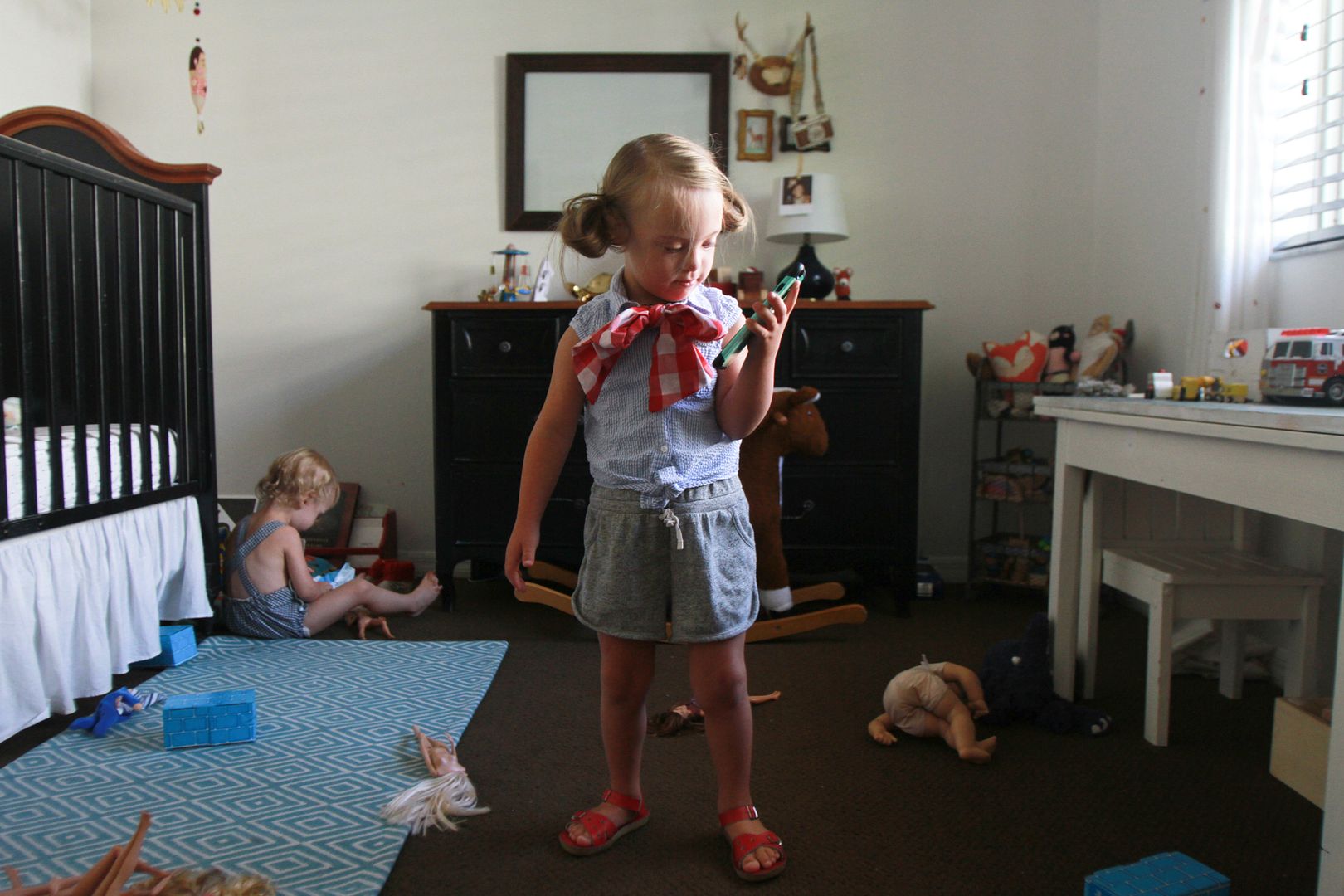 You can also bring Bad Blood to the beach. And play it in the car. From the front seat of the grocery cart. At restaurants. Basically, we're looking to have speaker devices implanted in our skin so that Taylor Swift's music can be part of us always. Our gift to Nella.
Unmade Beds in Sunlight
A good unmade bed in sunlight makes me think of Eric Zener's sleep paintings. If you haven't seen Eric Zener's work, check it out.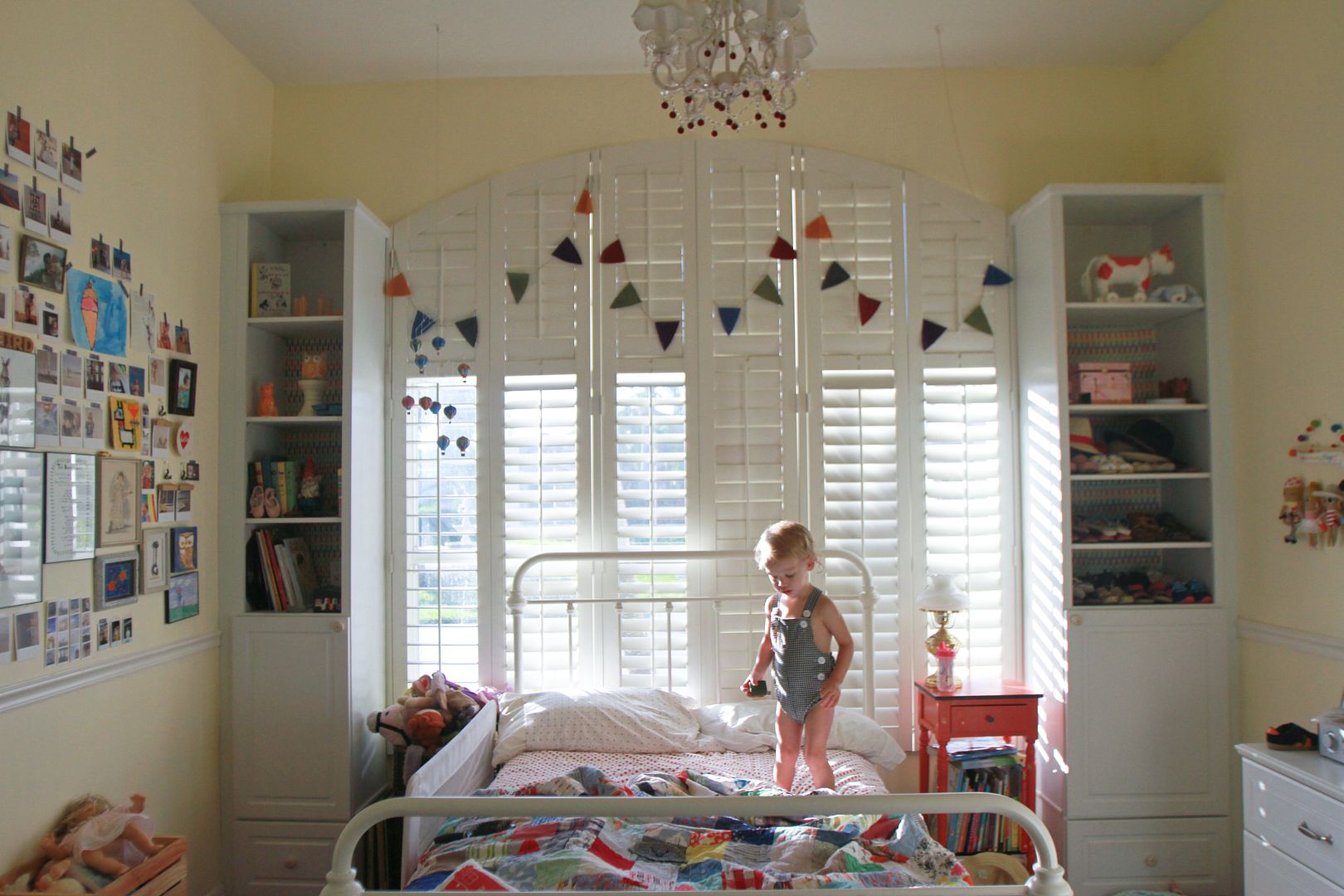 Nella and Dash's Shared Closet
Their sameness is everywhere right now. Size, interests, clothes, enthusiasm. He was spinning around in a princess dress the other day with her.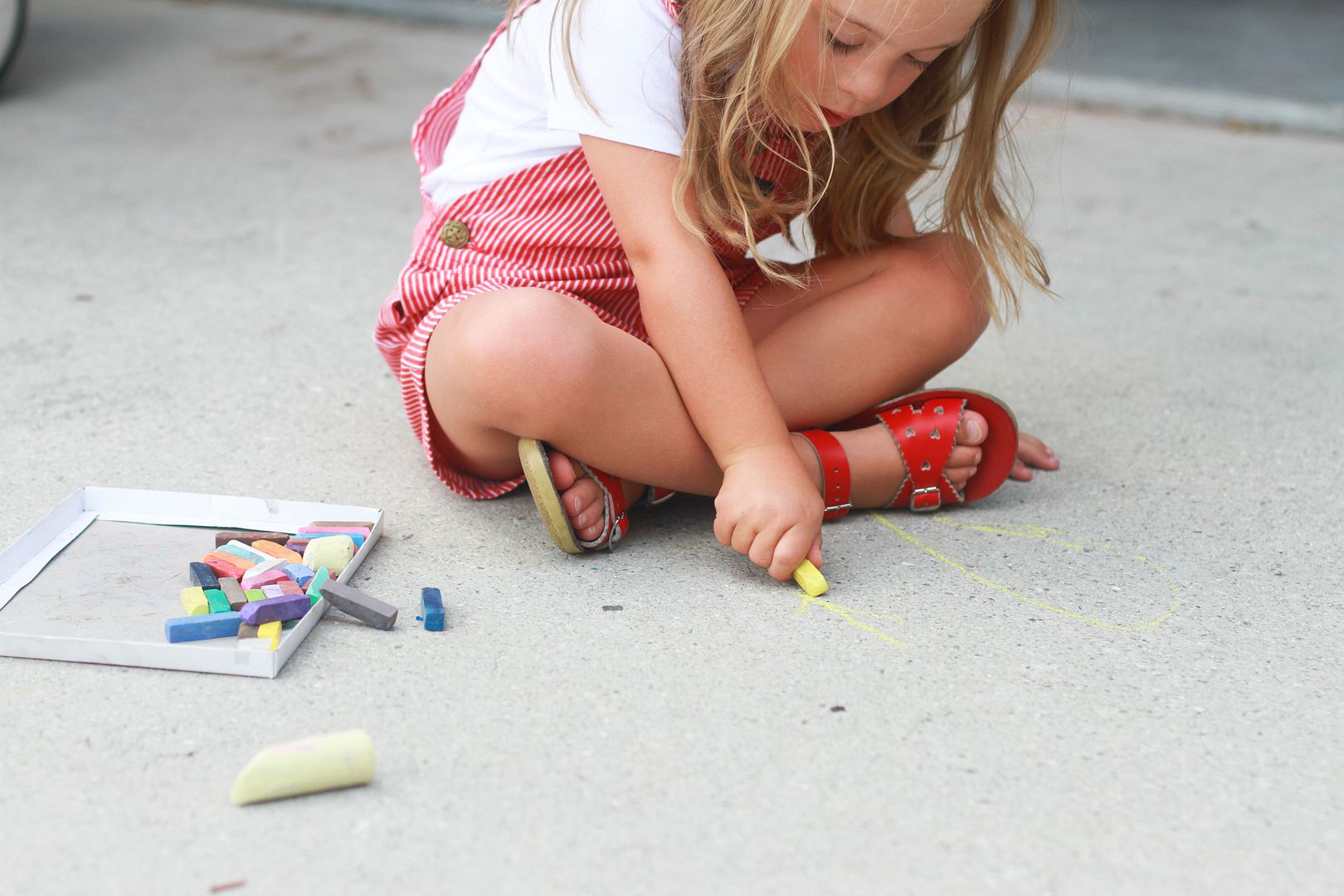 Jungle Gym Beds
Lots of open slats, crossbars, railings…for the win.
Beach Boardwalk Races
Summer Style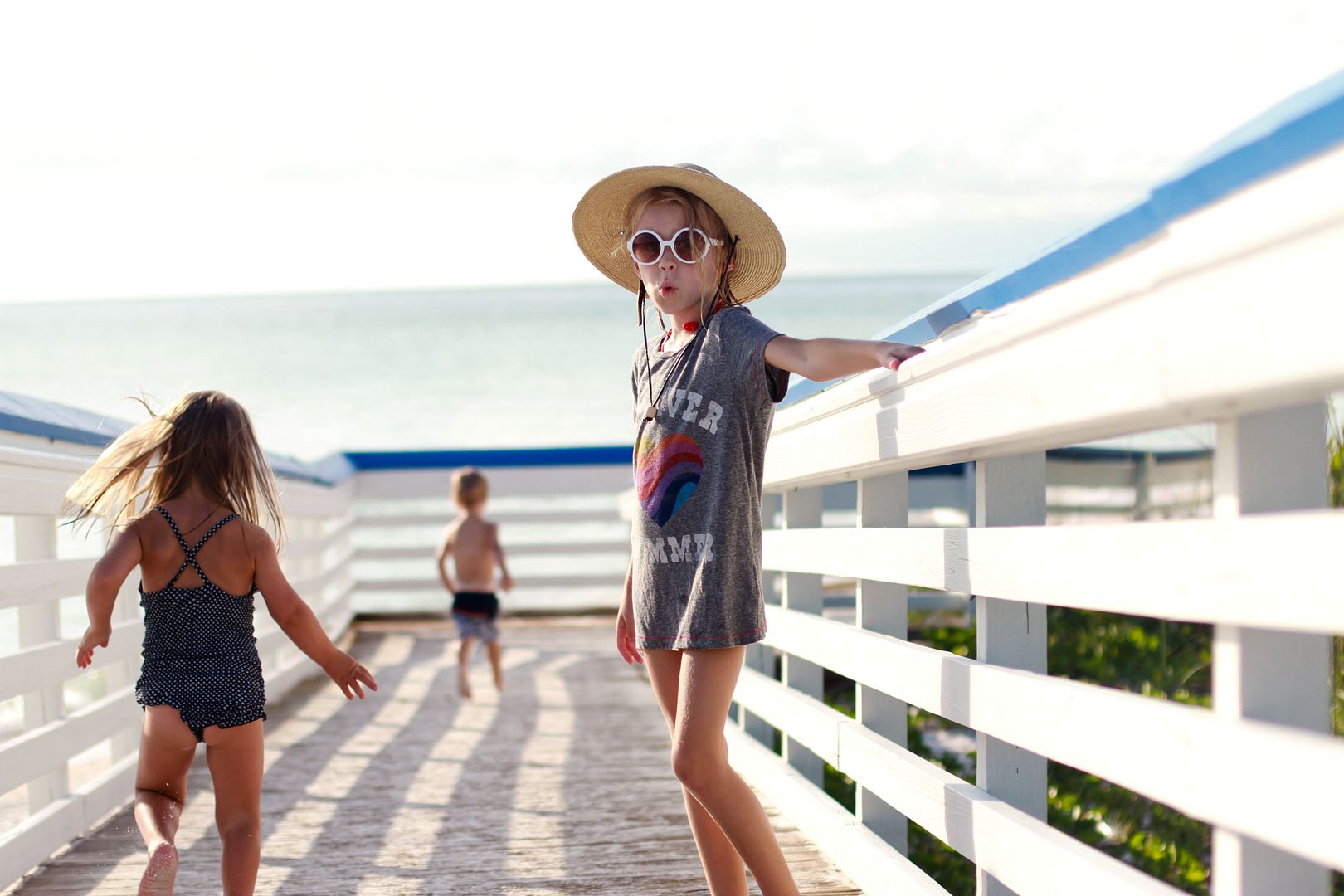 Mornings
Lainey just looked at the picture below and said, "Morning is my favorite kind of day. I like how it looks in the morning."
Me too.