This post is sponsored by Legacybox.
Before social media, before digital cameras, before Instagram feeds and Snapchat accounts and phones you can whip out and record at any given notice, there were memory-preservers who took pictures of first steps and family vacations on film and tapes and–if you were anything like my family–the favorite medium…slides.  A good Friday night in our home was snuggled up on the couch with a bowl of popcorn and a nice crowd–cousins, grandparents, friends, people from church–it didn't really matter. We'd sit in the dark, staring at the screen my dad rigged up from a white sheet and some clothes pins, and wait for the next click of the slide tray. What picture would be next? Click: a baby. Click: an exotic landscape from a missions trip. Click: an oldie of my grandma pulled from the archives–immediately followed by oohs and ahhs or the occasional burst of laughter. Family slide shows were a regular thing when we got together…until gradually they disappeared. Slides boxed up and put in storage. Projectors sold or given away because "who needs this thing anyway?"
This is the part of the movie where the wind blows sand over the buried treasure, scene fades and then the screen says "30 Years Later," reopening with a modern world setting: digital girl (that's me) holds arms open for giant toolbox-looking thing that her dad hands over. "There's hundreds of them," her dad says. "It will take forever to go through." Toolbox-looking thing happens to be the Holy Grail–at least one of them our grandpa left. It's filled with hundreds of old slides, many of them with handwritten captions my grandma scrawled on the cardboard edge: Ricky's Wedding; Japan; Florida, 1976. And if anyone understands this is the Holy Grail, it's me. I speak fluent Memories and Family Photographs.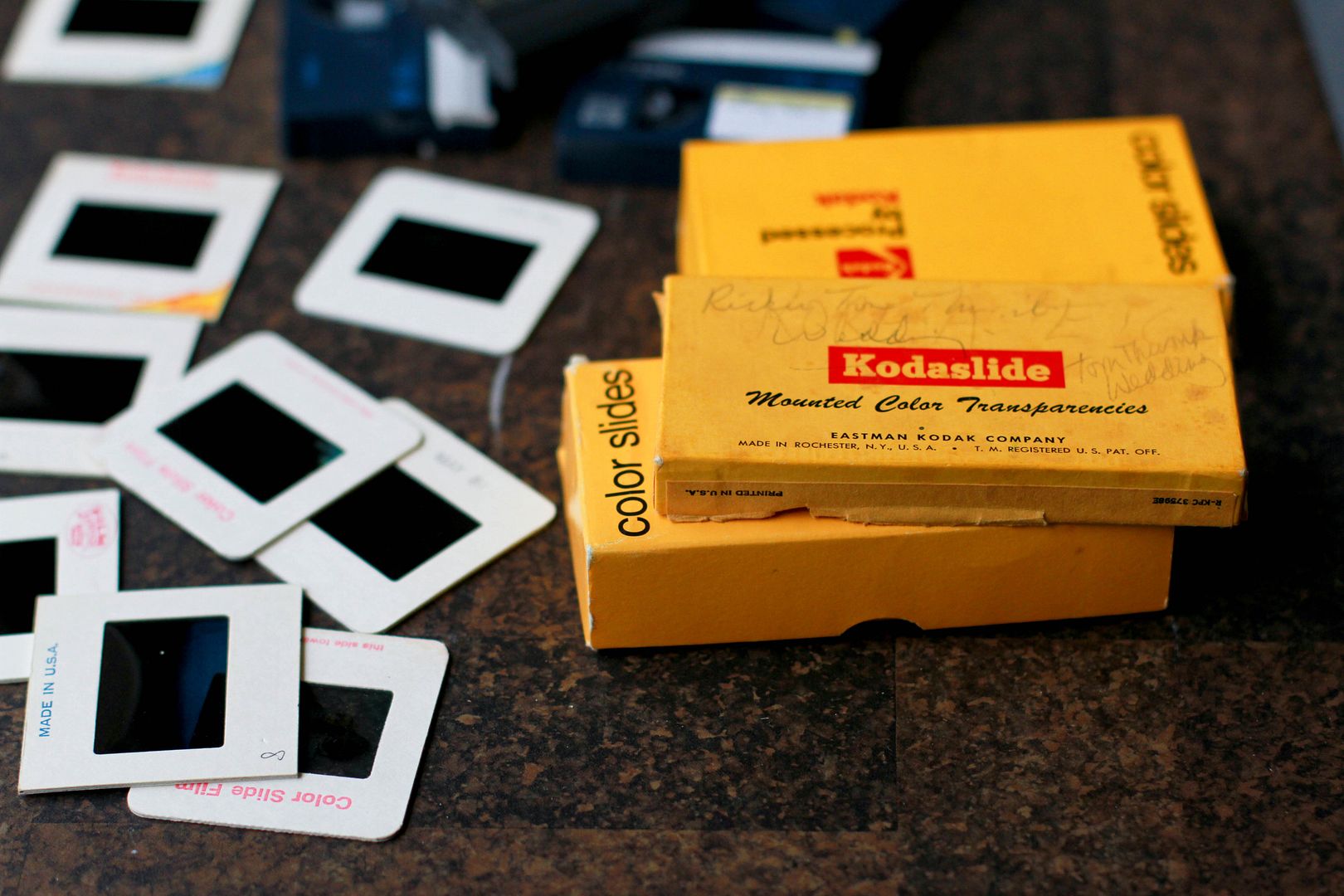 I know there are stories I've never been told buried in these slides, and I can't wait to get my hands on them.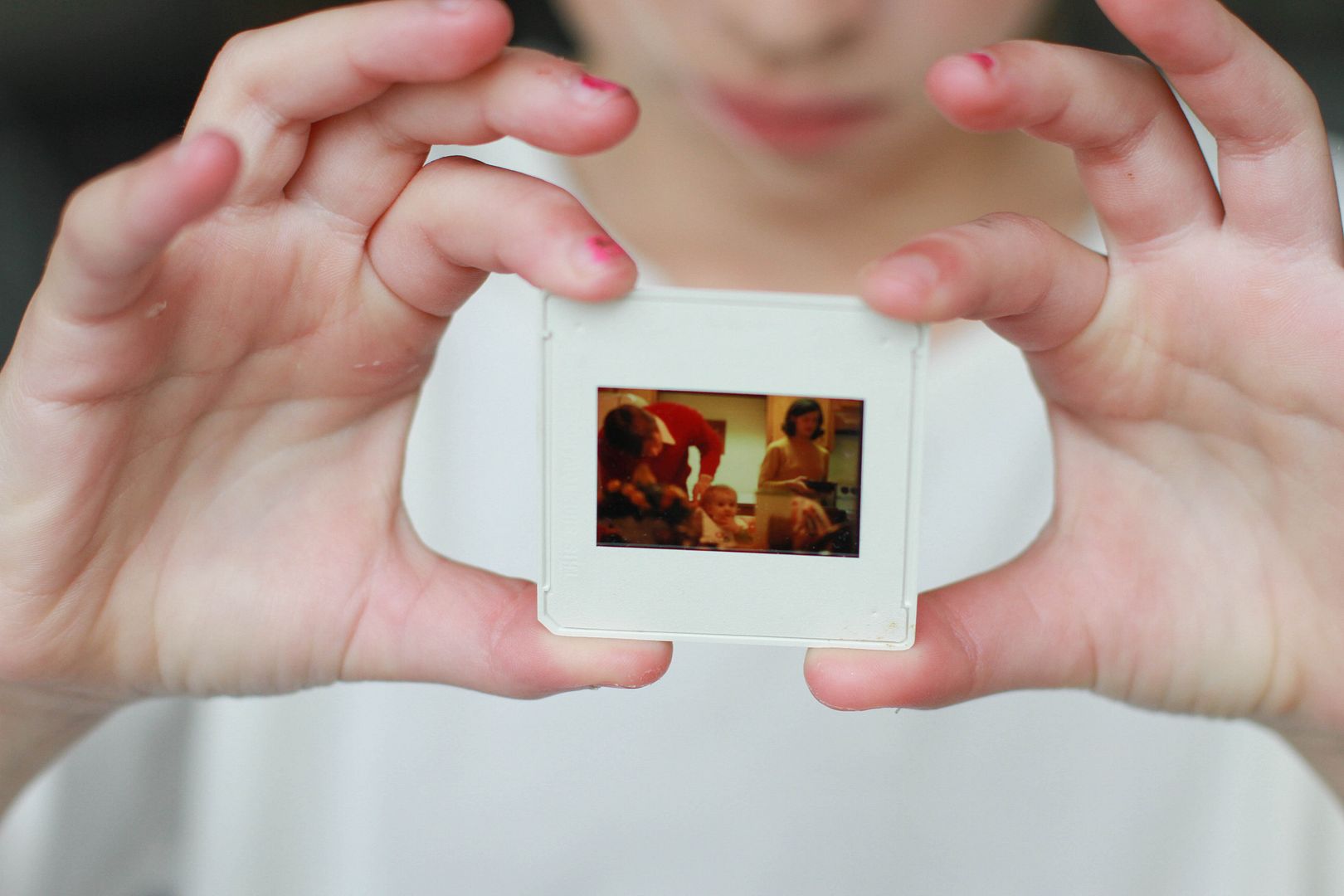 That's where Legacybox comes in. They preserve any format of outdated memories, from VHS tapes to Super 8 film, digitally–so you can relive them, again and again. Legacybox sends you a kit that you fill with any formats in your collection, then send it back pre-paid. The kit includes a guide, round-trip shipping, crush proof box, and personal concierge so you can talk to an expert any time.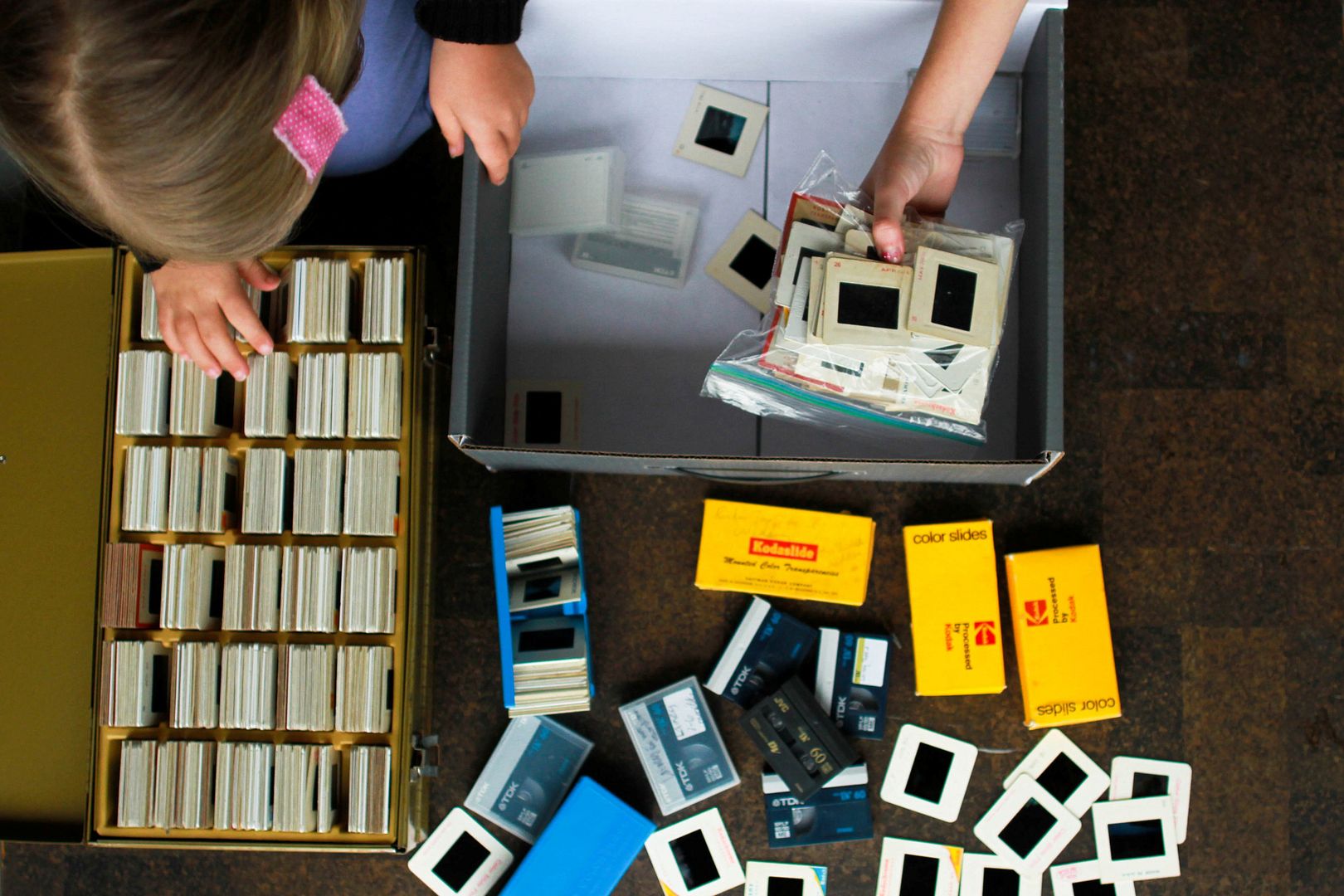 And kits are organized with barcode stickers and online order tracking to ensure your memories stay safe throughout the whole process.
Because we weren't completely digital when Lainey was born (we were still using old video tapes), we also had videos of Lainey's first year on little tapes that we never took the time to convert. Meaning we've NEVER SEEN THE VIDEOS. So I threw those in our Legacybox with the old slides and sent all those memories on the trip of their lives.
And then I waited. Because Legacybox knows memories are precious, they sent me updates on where those babies were on their entire journey.
Christmas finally came last week. The doorbell rang, with thump. The box had returned. In it? All those memories in their original form plus a stack of DVDs and this little drive.
I plugged it in, and a whole new world opened up. My shovel hit the buried treasure.
What did I discover?
Well, for starters, I discovered where I get my fashion sense. HELLO, PATCHWORK GRANDMA, I LOVE YOU!
I also discovered that, while both my parents were raised conservatively in the Free Methodist Church where rules included no dancing, no face cards and no "hard play" on Sundays, secretly they were rule-breaking rebels. Fist bump, Mom & Dad.
I realized I've passed some pretty significant gene power to my kids. Going through the new pictures, we exclaimed all three of the following: "Oh my God, that's Lainey!" "Whoa! That looks like Nella!" and "Holy DASH!" Decide for yourself.
And I got to see what it looked like, falling asleep on my dad's chest when I was nothing but a little flour sack. It looked like heaven, by the way.
I uncovered a gold mine–beautiful photos I've never seen before, connections to my family, story upon story of who we are. Some of the slides I sent in were my dad's–pictures of my parents when they were young; my mom fully pregnant, holding her suitcase on the way to the hospital; my siblings and me all dressed up for Easter Sunday (chapped lips, chapped cheeks, crooked bangs). I framed several to display in our home including a giant enlargement of the most gorgeous photo of my grandparents' Airstream trailer in the mountains–still waiting on that one.
And Lainey's baby videos that came back? Be still my heart. We had our modern day family slide show the other night, huddled around my computer watching video after video of a baby girl and her new parents who had really annoying baby talk. There was actually a clip of Lainey in her crib, swatting at her baby mobile, and you can hear me behind the camera say, "Someday I'm going to watch this video and she's going to be all grown up, and I'm going to want to reach through the screen and hold this baby."
The kids have watched the videos every day since they arrived.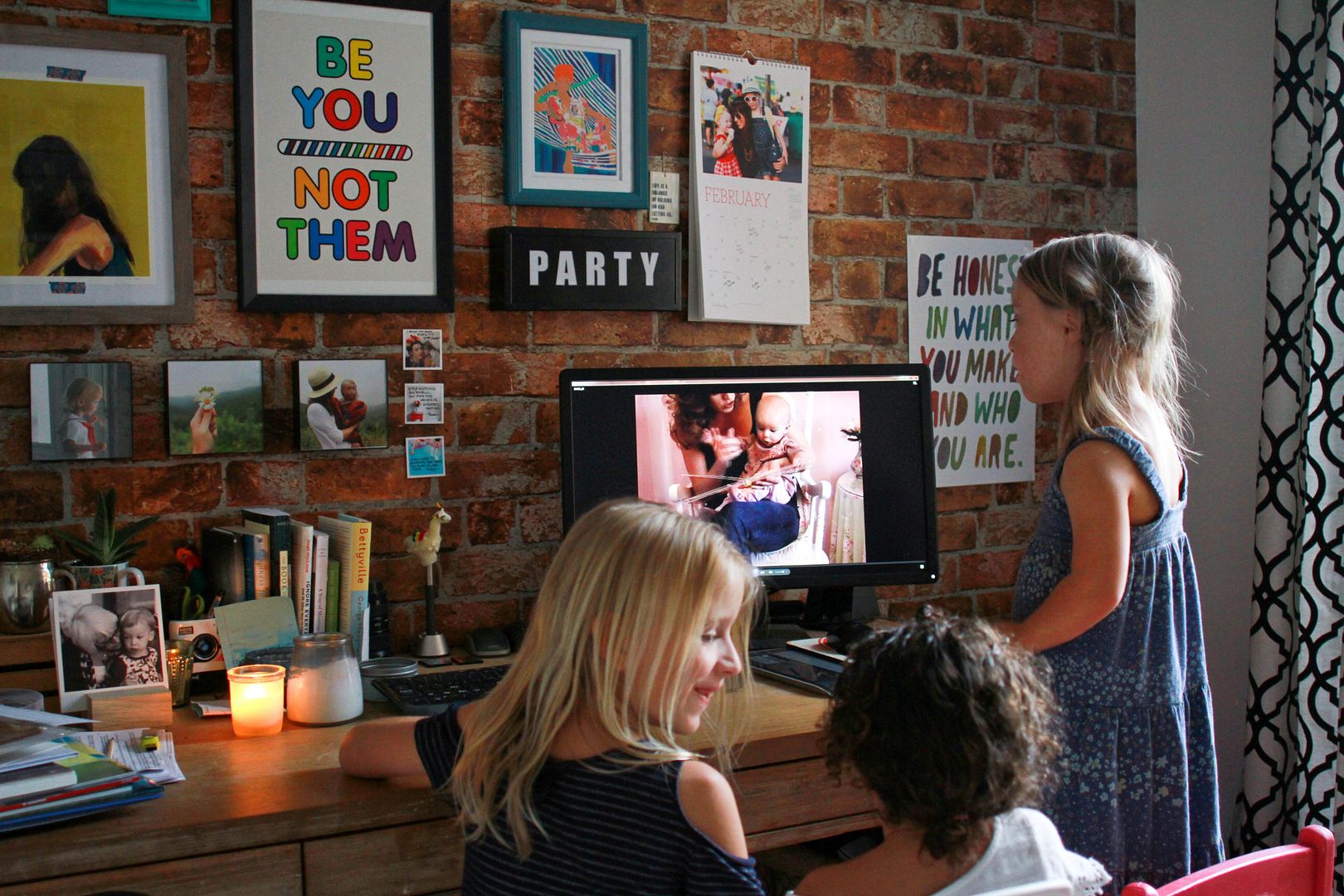 Our memories, our photos–they help tell our beautiful stories and connect us to those we love.  So whether you're uncovering hidden stories of the past buried in film and slides and tapes or insuring that your prints have digital copies that won't get lost, Legacybox makes it easy for you to keep life breathing through those memories.
And they're giving the first 100 readers, who use the code KELLE, 40% off their orders today. Click here for details.