It was the best of times, it was the worst of times… Why yes. Yes I did just start this with a horrendously overused Dickens quote. But the title–it matched.
We're talking vacation. Best in that time off, perfectly packed suitcases, planned adventures, and all these little dreams of sun and water and skipping across beaches without a care in the world is what we live for, right? Worst in that vacationing with kids might actually be harder than living with kids. Or as Brett so eloquently put it on the beach the other day as Dash flung sand across a 6-yard radius, Nella collapsed crying and we calculated how much time we had to scout out a family-friendly lunch spot before the kids' low blood sugar demons emerged from their holes: "What about this trip is supposed to be relaxing?"
And I, the rainbow unicorn of the family, pointed out six things about the situation that are awesome because that's what I'm annoyingly programmed to do: "But they're making such great memories (1)! And it's good for us to get away together (2). And the kids will sleep so great tonight (3)! Plus we're teaching our kids to explore and enjoy their world (4). And Nella–you know these experiences are so good for her (5). And look at this sky, it's gorgeous, this is so much fun–just ride the wave, Brett (6)! At which point, I'm certain he imagined a great white flinging himself on shore and dragging me out to sea.
The thing is, we are two completely different vacationers. Brett 's like—wait, what's super chill and relaxed? Bob Marley? Half-conscious Bob Marley? Bob Marley passed out in bed with ear plugs? Yes that. Wait, Heidi's in my kitchen and pointed out that I can't say Bob Marley because people are going to think Brett's "smoking reefers."
"Maybe make a point to say that's not why Brett's so chill," she suggests. "How about Brett's Bob Marley minus the reefer?" But then Bob Marley's not so relaxed then, is he? Let's go with Enya. Brett is Enya. This is terrible, my analogy game is going to the dogs. Let's just keep it simple: Brett is chill.
Me? I'm a bit more of an "AT DAWN, WE RISE!" kind of vacationer. I treat the places we visit like the people I meet: I want to know you. Not surface here's-the-postcard-version-of-me, but your real story. What's your history? Show me your colors, your secret coffee shops, the things you're most proud of, the corners you keep hidden. You don't get to know a city watching movies in a rented house. No! You get to know a city by packing up the car at dawn and driving to all the destinations—with the windows down and the wind in your hair.
I'm aware I made my vacation mode sound superior, so now I'll give Brett's some love to be fair: Imagine getting away from busy day-to-day life in search of peace only to be met with a busy day-to-day vacation. Plus everybody loves Bob Marley, so he totally has that.
This is the Dichotomy of Us, on vacation, in life. Early Riser marries Night Owl. Set Sail meets Anchor at the Dock. It is the death of us, it is the LIFE of us. When the chain of my Yin bike has broken because I pedaled too damn hard and fast, his Yang bike pulls up and I hop on. In case you were wondering, and since I'm a visual person–his Yang bike looks like this. Go ahead, click on it. Didn't know biking could be so relaxing, did you? Brett would like to add that his bike also has a cooler and a big screen TV bungee-corded to the front.
"But then how are you going to see where you're going?" I ask.
"It pops up when you stop at the park to rest," he adds. Of course. Rest stops. I should have known.
A lengthy prologue and wayward digression from the whole point of this post–our spring break trip to Tampa.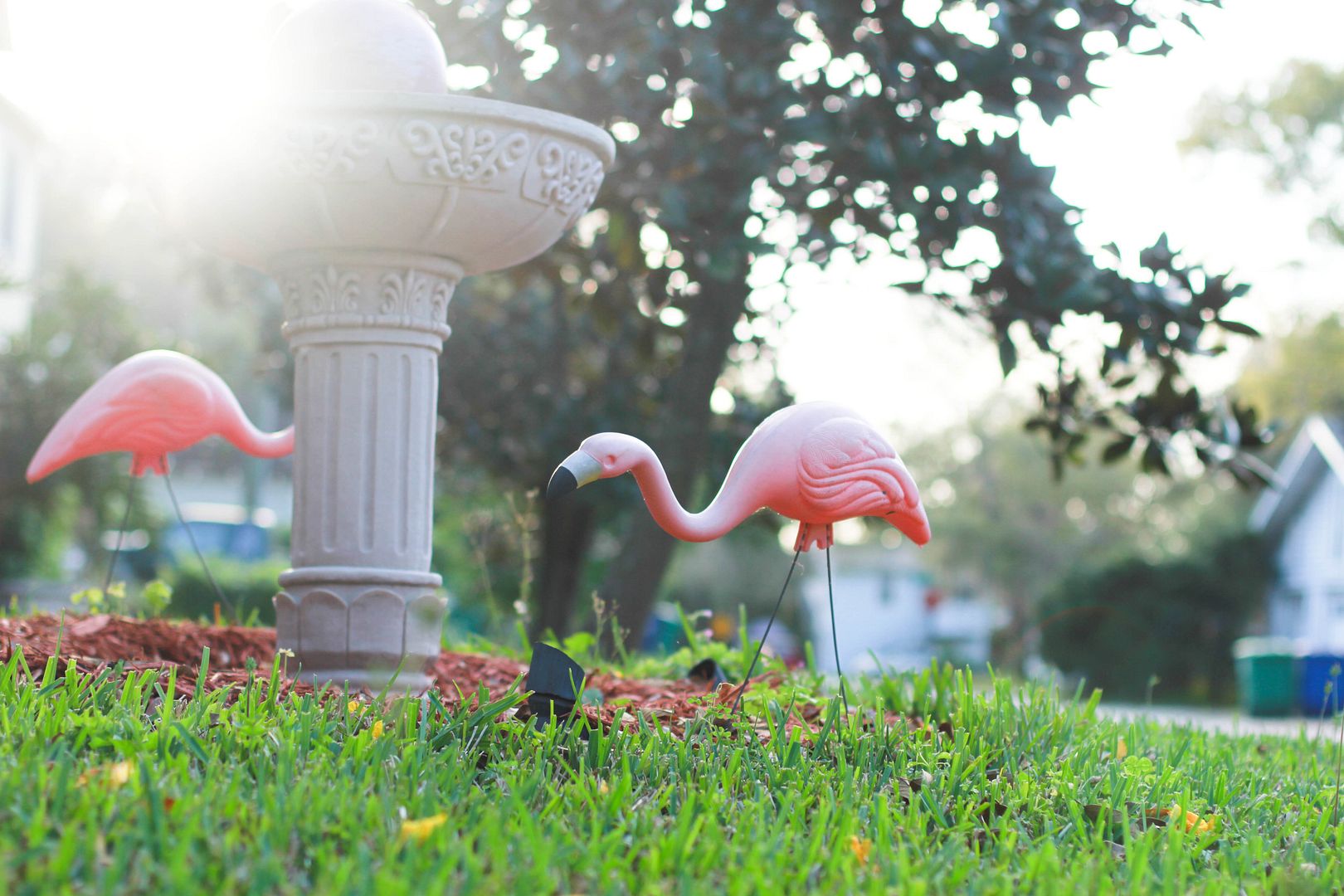 So how does one do a family vacation then when you mix a Sit, Stay, Sleep parent with a Go, See, Conquer one? The same way we do life–with frustration and exhaustion and do-overs but also humor and grace, meeting in the middle, and goodness, such a deepening love for the rough edges that are real life.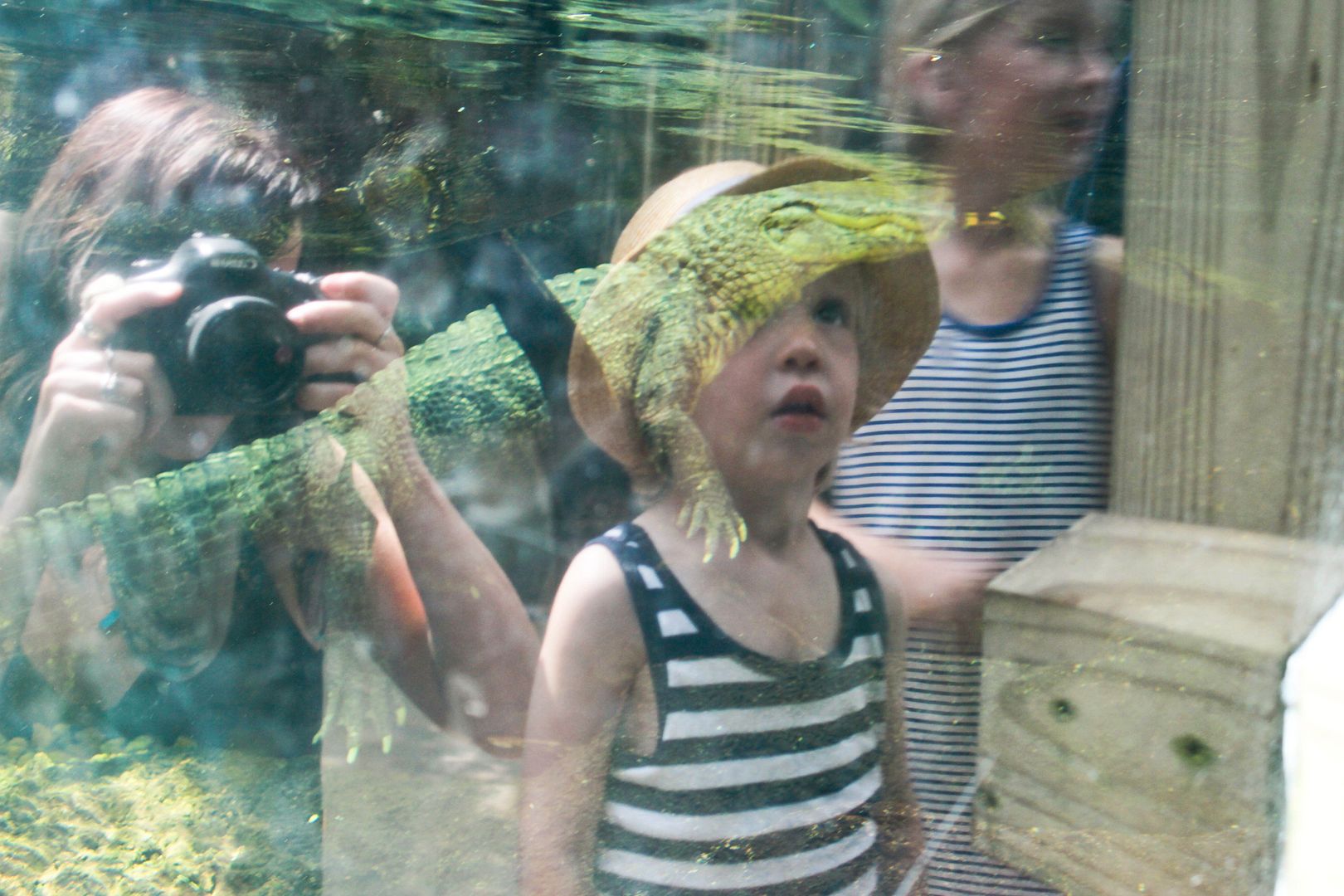 Alligator reflection at Florida Aquarium. Yin and Yang, baby.
We've found a few things that work for us. I am a morning person and Brett loves to sleep in. On vacations, I don't mind taking the kids out early on my own in the morning and giving Brett his quiet alone time. And we were fortunate on this trip to have my niece (my first baby love!) with us, so we did morning excursions on our own–finding the best breakfast gems hidden in the city (The Blind Tiger!), taking walks through the neighborhood (Seminole Heights, you sweet charming little chunk of earth!), scouting out the closest park.
Also, I think this is a good place to make a very important declaration. Ready? Here goes: Sweet baby Jesus, there is a doughnut in this world that will take you to other places. Unicorn places. Places that blur your vision and make you smile without knowing you're smiling. Put Tampa Dough in your GPS and start driving there, no matter how many miles. Just drive. Order the creme brulee doughnut. Shut your eyes when you take your first bite. You will see God. Also the French Toast one is great and so is the maple bacon and okay the S'mores one too. Yes, I tried all four.
This is what I love about traveling to places even just a little bit far away from home: my taste buds open up. I wake up a little bit more.
To new and unfamiliar….

Magic that glows, Florida Aquarium
But also to things I think I know…our comfortable familiar. I love viewing my family from the eyes of a tourist:
That big sister. She's so caring. Aware. Look at her quietly take in her world. My, what a deep thinker she must be.
So gentle and patient. An old soul, isn't she?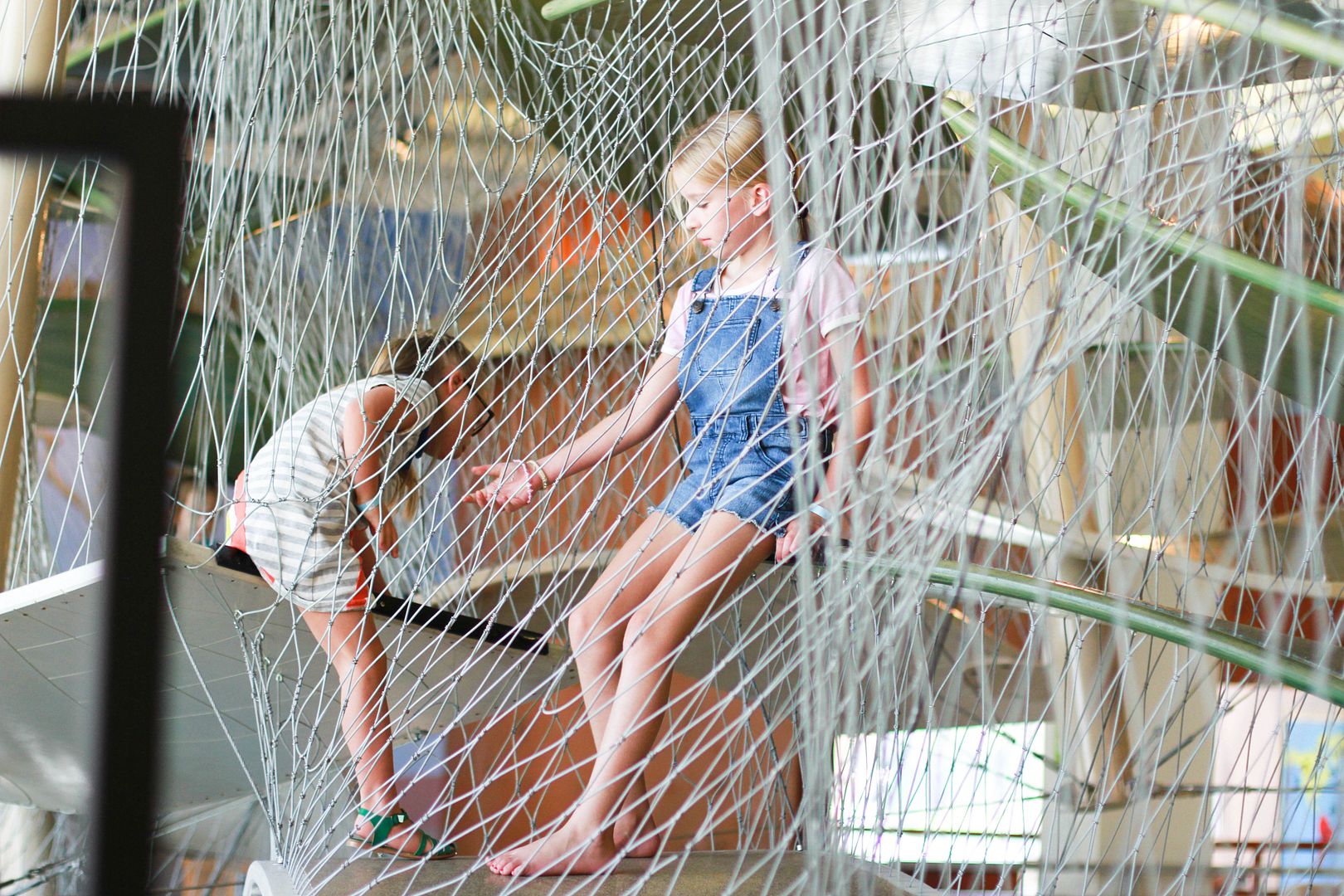 And the one with braids. An eager little learner.
That wonder, that enthusiasm. I want that!
What a hoot. I bet he keeps his parents on their toes.
But look harder…some spirit that kid has got. My goodness, he's going to make good use of that in the world, isn't he?
And would you look at that dad? He's  got a story, I'm sure.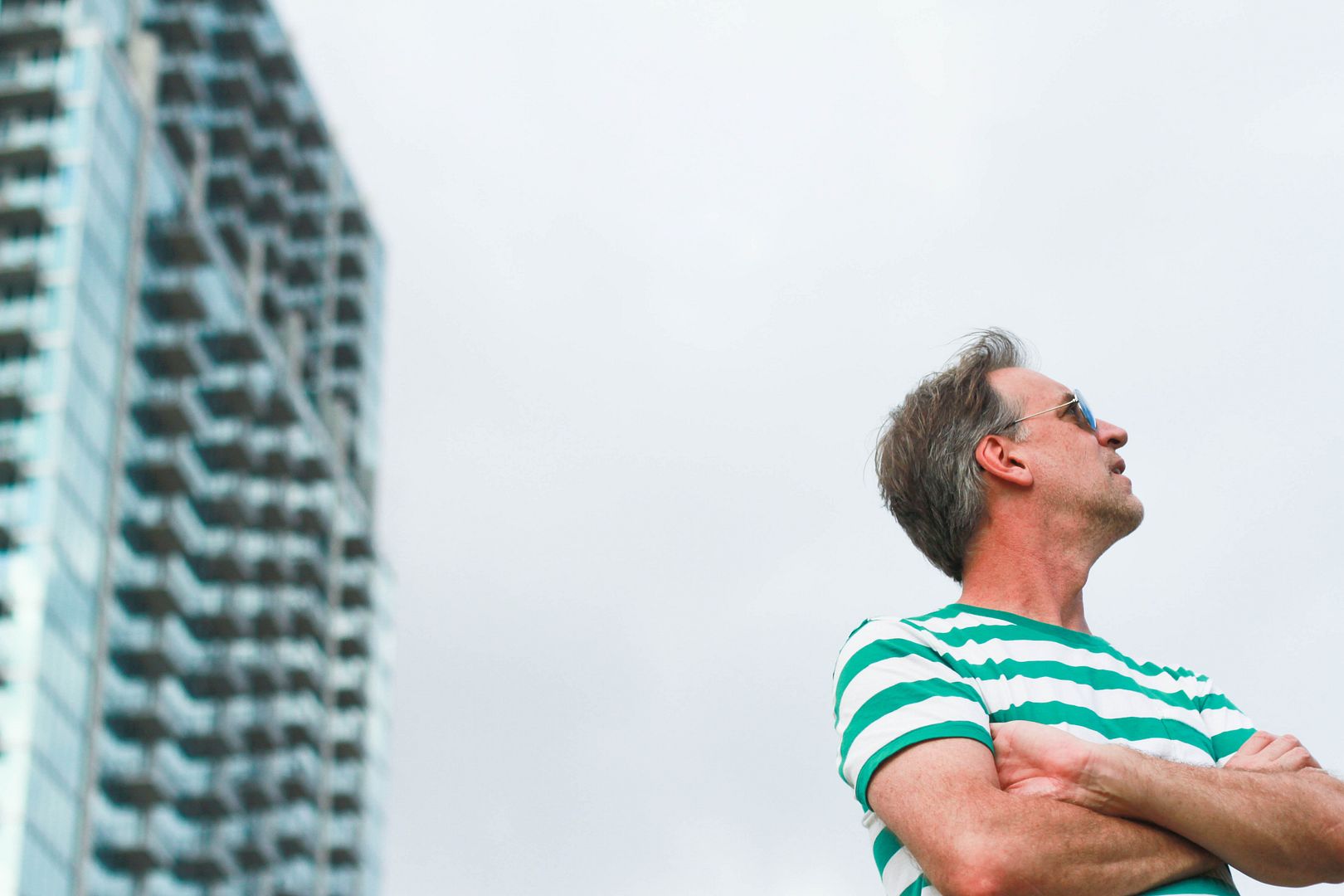 Watch him talk to his kids. Now that's a feeling. 
Somewhere in the scope of even a short four-day vacation, I get lost and am found in the magic of the rough but also glittery edges.
The corners where We're-Losing-It meet We've-Found-It.
Where I'm-Sorry kisses I-Forgive-You.
And I'm-Tired hugs I-Could-Do-This-All-Day.
Home is a beautifully complex noun. And stepping out together with your family–anywhere–is a great way to both solidify and expand what home means.
What I know to be true:
Home and Family are like Art: Exquisite and limitless and begging to be explored in new ways.

Have kite, will travel. Curtis Hixon Waterfront Park. 
Tampa glitter:

Oxford Exchange…a truly sensory experience for a meal. Shop, drop, eat, and roll.
One thing we've figured out: Pick one thing. An aquarium, a zoo, a park, a show, a museum. Just one big thing a day. Keep standards reasonable. Show up and be amused, entertained, inspired by the little things. Stay flexible. It also worked really well this trip to make lunch our big meal out and then stay in and cook dinner at the house we rented (first time using Airbnb–we found the sweetest deal on a family-friendly, character-filled home in a charming neighborhood). The kids did better eating out during the day, and the home environment at night was great for winding down and chill time…with Bob Marley.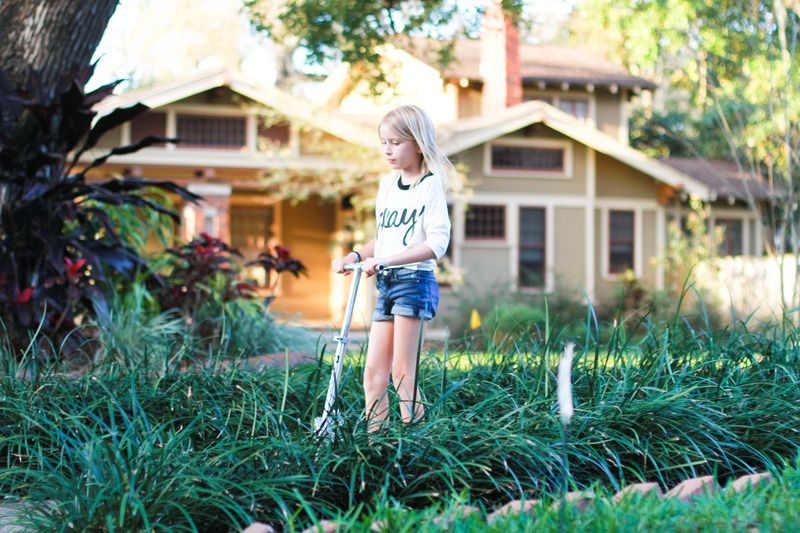 We all loved visiting the Florida Aquarium again…
…and Glazer Children's Museum. We stayed until closing.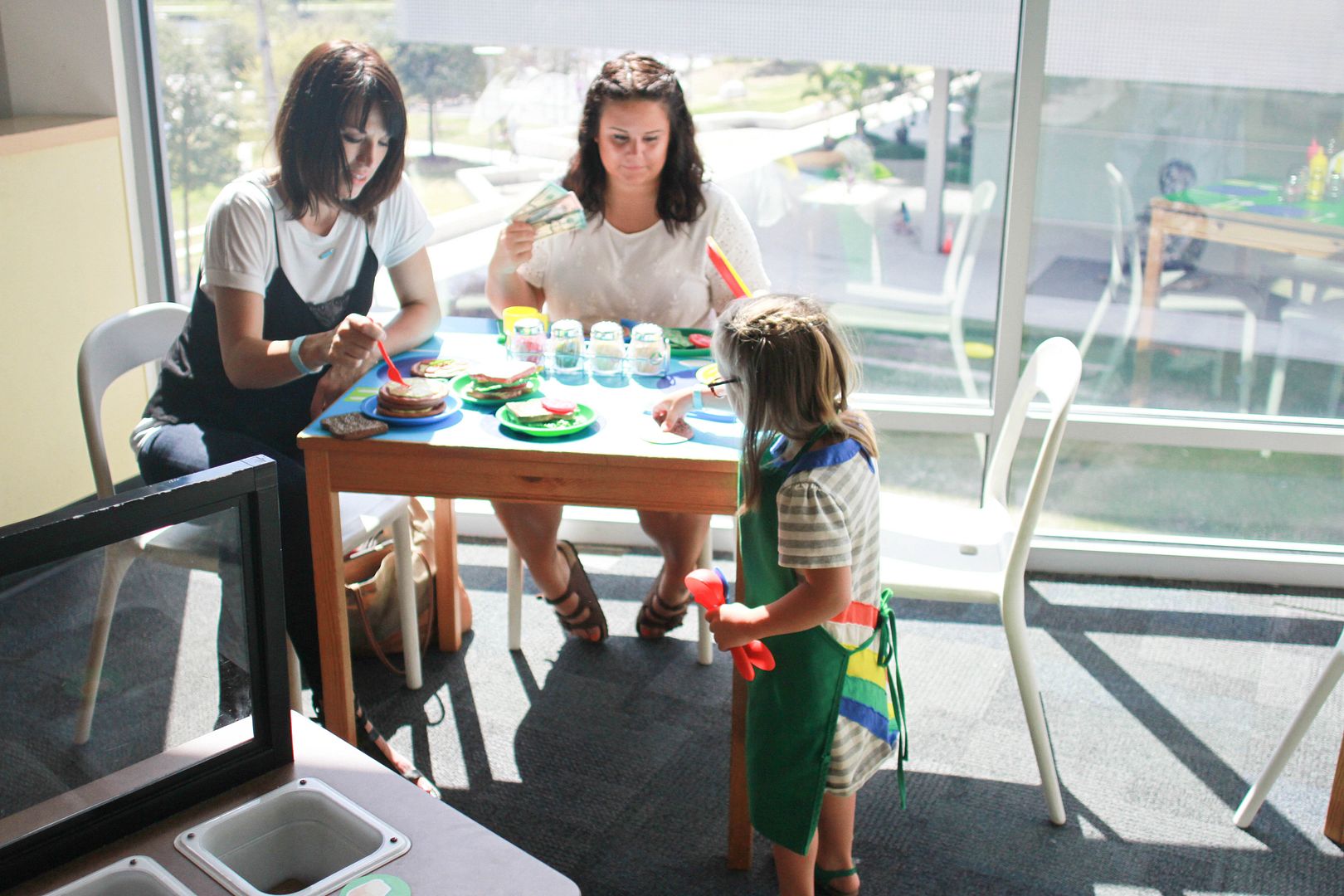 Note: I've become the worst mom for playing restaurant. I used to be really good at it, but now I feel compelled to say things like "Is this gluten free?" "Could you toast this a little darker?" "Are these tomatoes local?" "Is there MSG in this?" maybe because I never say those things in real life. It confuses the kids and they end up yanking the rubber sandwiches away from me and serving them to someone else. At which point I yell "ONLY TWO STARS IN MY REVIEW!" which only confuses them more.
I behaved like a proper and good mom at the indoor beach though.
The kids' favorites?
Most definitely the fountains next to the Children's Museum…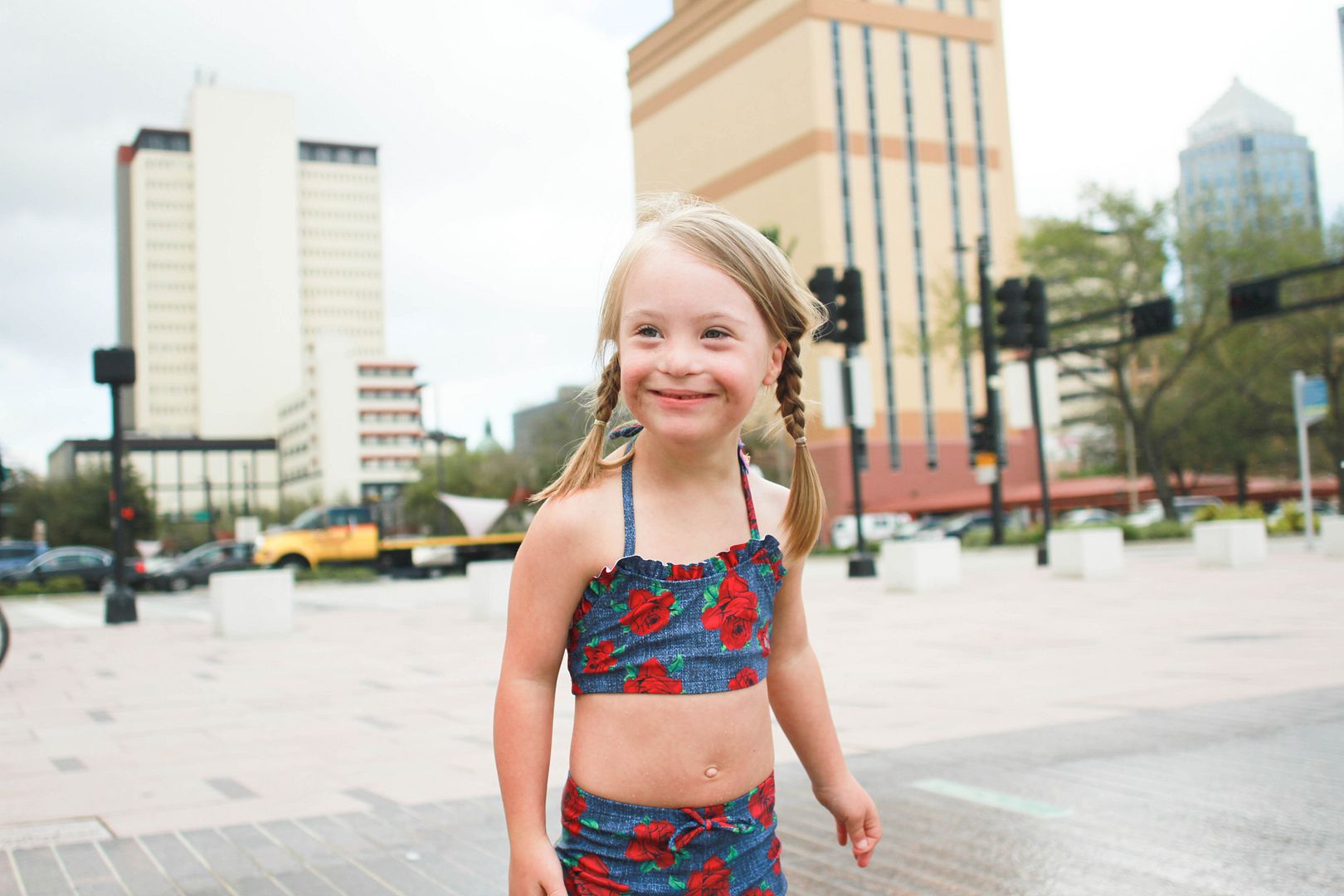 …neighborhood walks to Starbucks.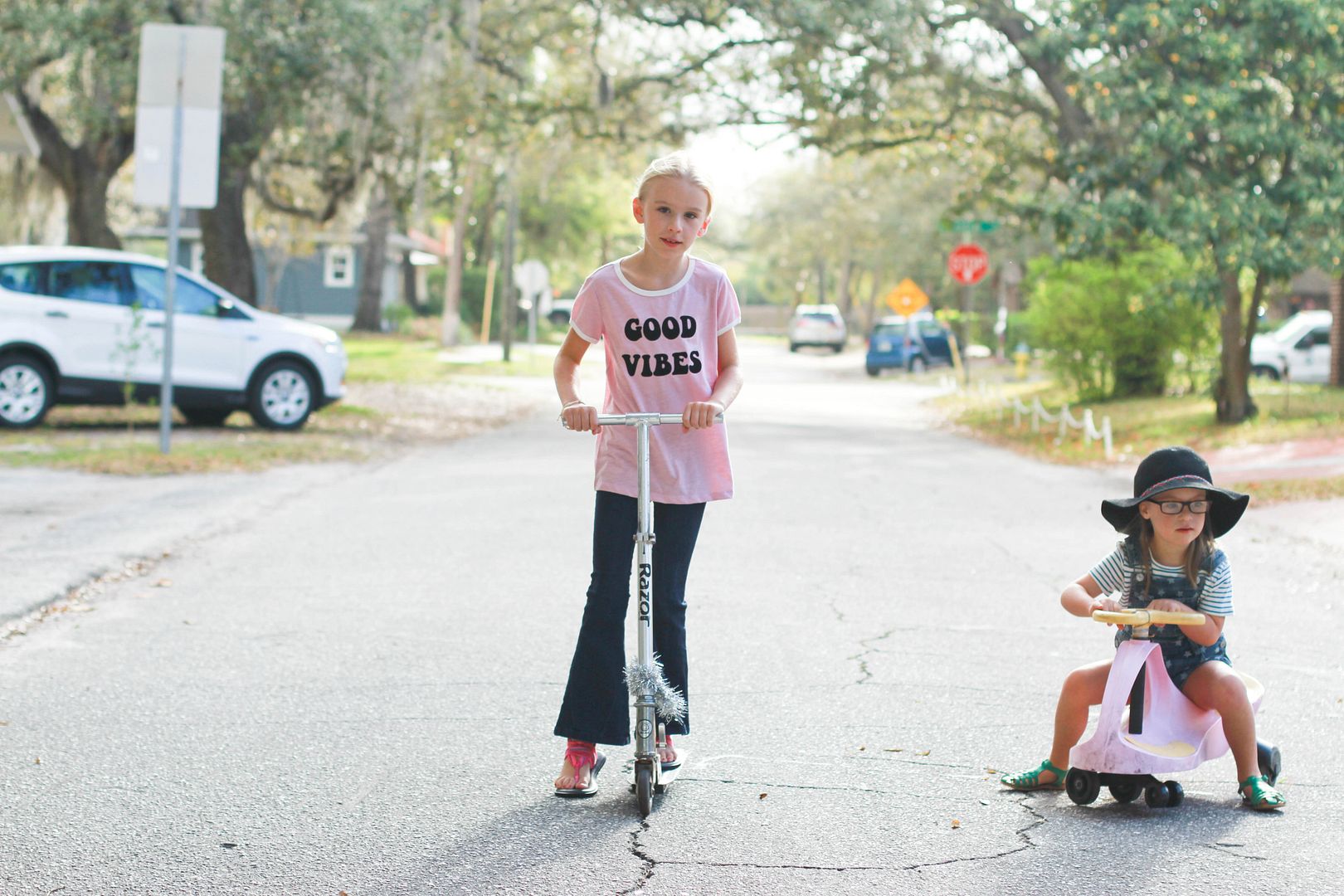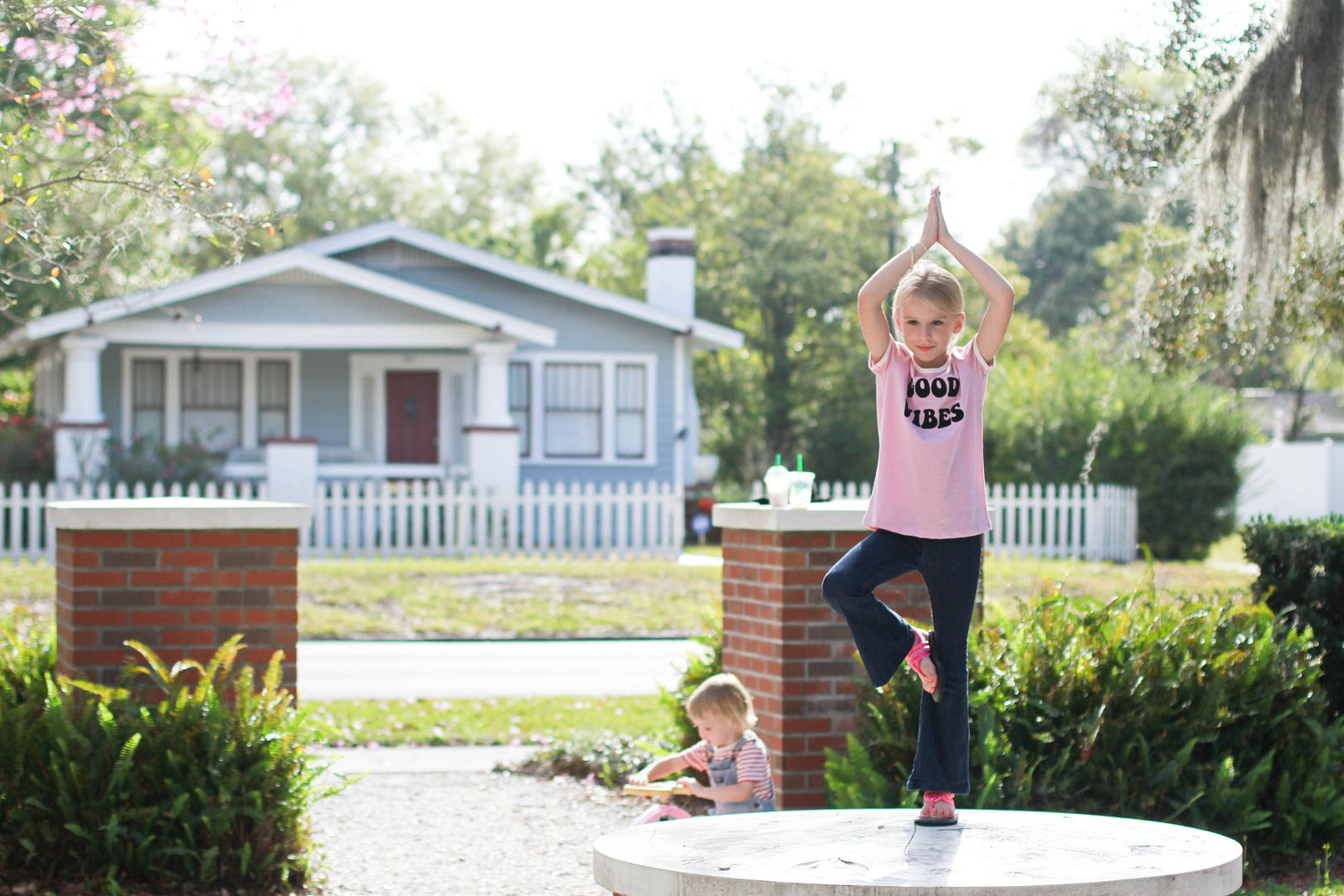 …and spa night.
And mama's favorites?
Watching love.
Dash finds dead lizards. Always. And talks to them.
At dawn, we rise. At night, we retreat. And in the middle…we love.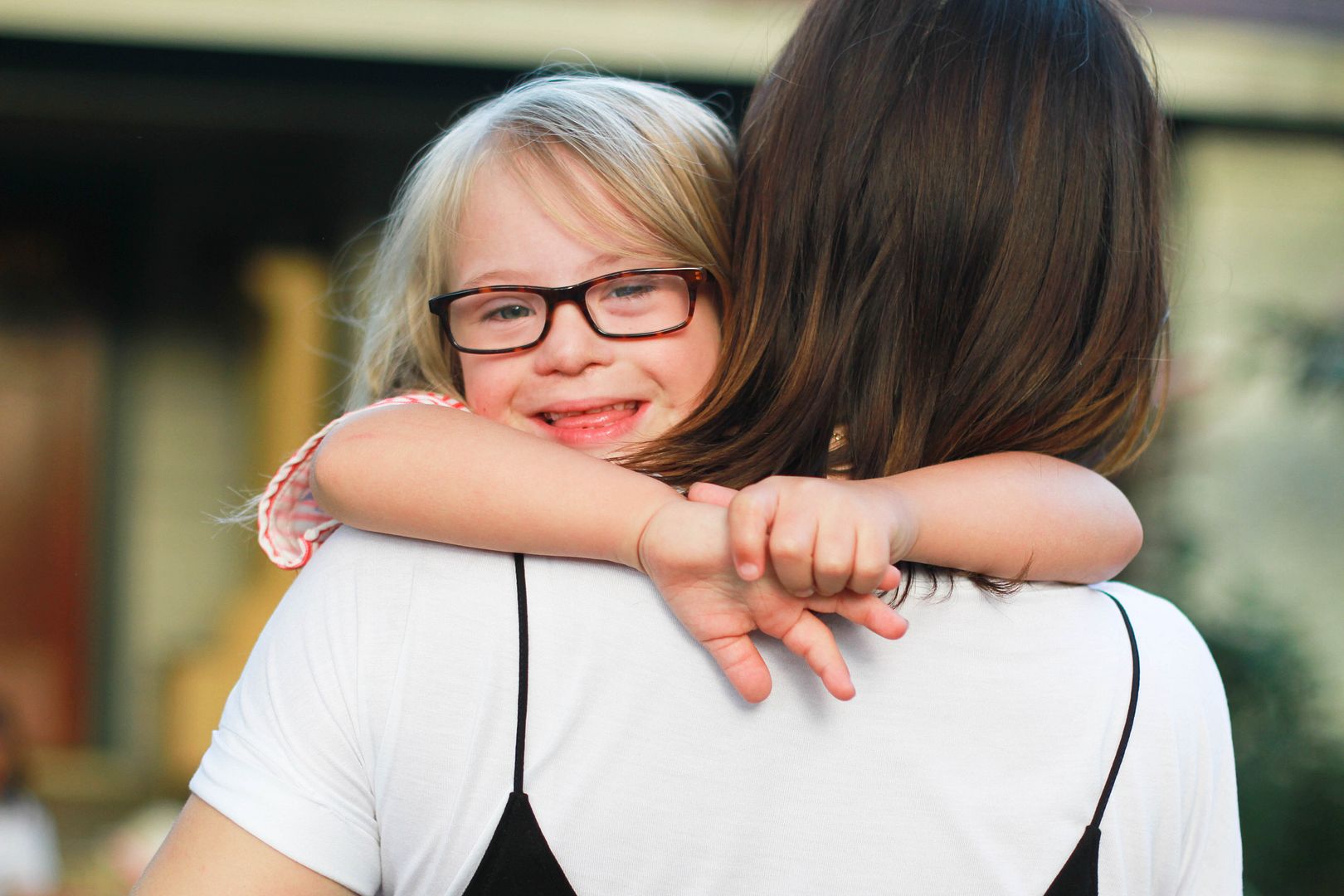 Happy Monday and Happy World Down Syndrome Day, a celebration of a journey that is really just another kind of vacation.