This post is sponsored by Little & Mighty.
With the window of Florida's Finest Weather soon to be closing and the sweaty thigh months creeping closer, I'm feeling obligated to enjoy outside adventures as much as possible right now. Plus, it's spring, and while we don't have major season changes here, I'm psychologically programmed to follow the course of Target Seasonal Aisles–that is, March equals cute gardening gloves, pastel M&Ms and flowery umbrellas.
I want to plant things. Given that and the fact that my mom's been staying with us (yay for Grandma time!), I've been looking for fun crafty adventurous things for us to do to fill up our memory-making-with-Grandma bucket list. And by the way, sitting on Grandma's lap listening to stories could be the only thing checked off that list and we'd feel plenty fulfilled.
This week, we checked our spring outside adventure off with grandma by making personalized fairy gardens. I found nice wide 10-inch terra cotta pots that were inexpensive, and we added dirt, a few succulents, pebbles and some garden treasures.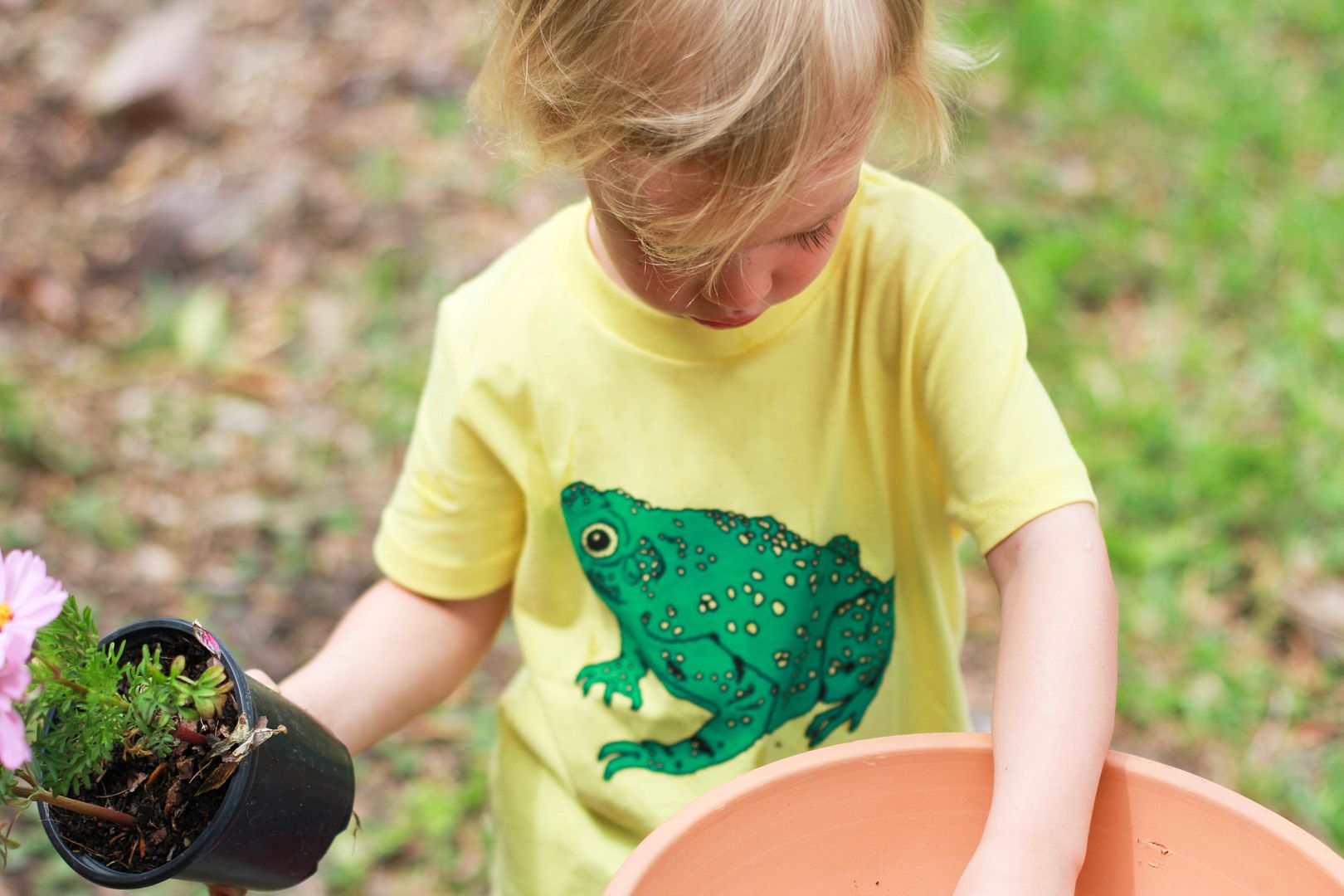 Fairy garden trinkets from craft stores can add up, so we just picked out a few things and added some tiny toys (we love the Safari Toobs critters!). Dash made his garden a dinosaur garden, Nella made hers a haven for fairies, and Lainey made a critter park complete with a tiny vegetable garden and a picket fence.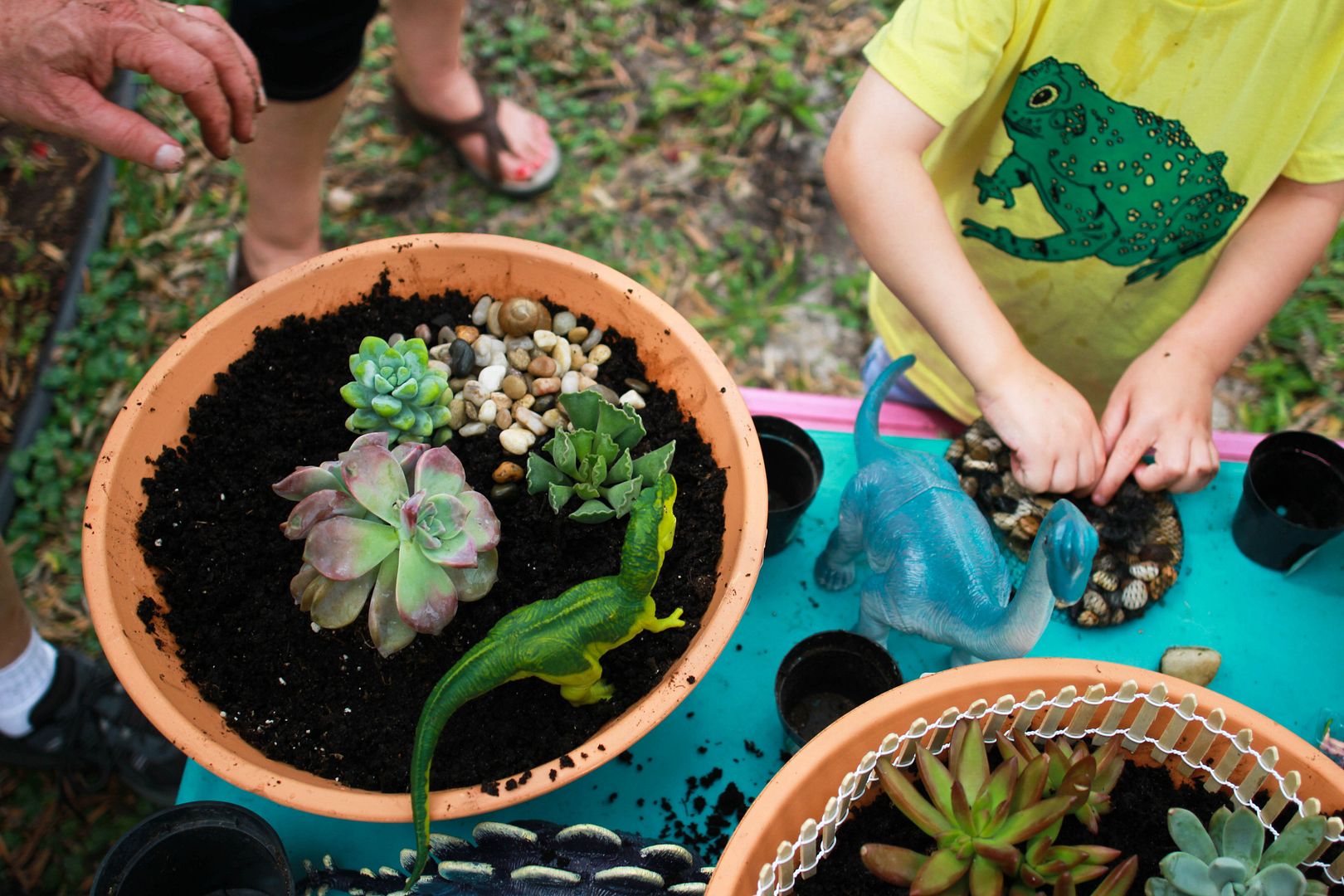 I loved this one because it required getting your hands dirty–always a plus for kids–and needed very little adult help. You can't do anything wrong when arranging a dinosaur garden. Even if the succulents get trampled, you can blame it on the t-rex.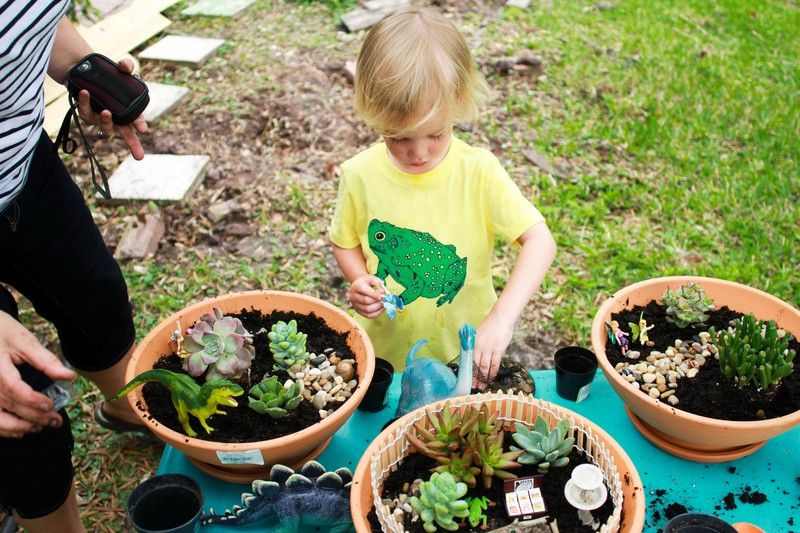 The result? A happy window space in our dining area.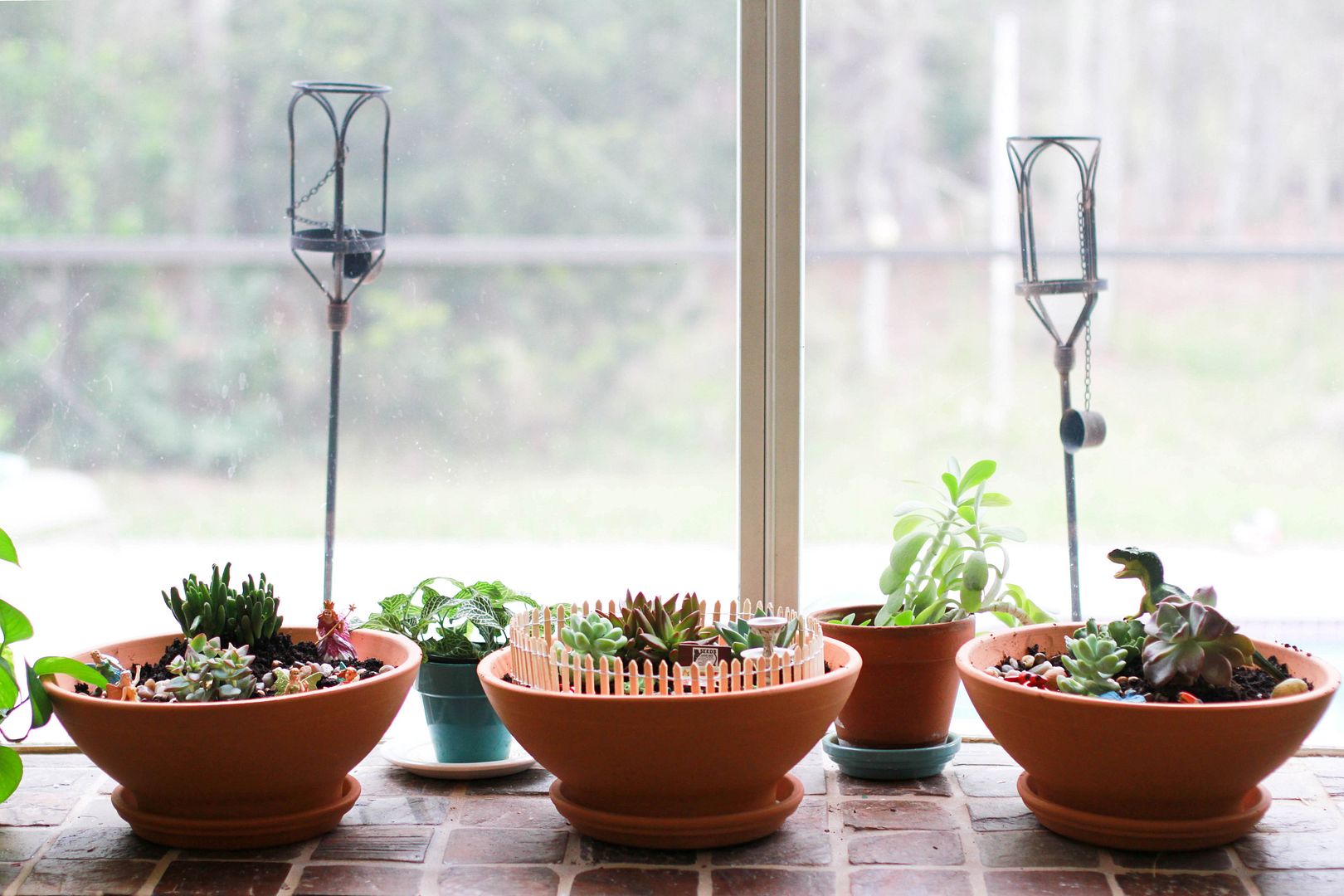 And those cute shirts Nella and Dash are wearing? Why, I thought you'd never ask.
Three mamas got together with one simple goal–they wanted to create kids' clothing that celebrated childhood. The mighty curiosity, fears, imagination and joys of being little in a big world. So they started Little & Mighty–sweet and simple clothing designs that celebrate adventure–digging in the dirt in spring, catching frogs and fireflies in summer, riding trikes outside for hours until Mom says it's time to come in for a bath to wash the dirt away but keep the memories. And for the next 2 weeks, Little & Mighty is offering readers free shipping with coupon code HAMPTON. How cute and colorful your kiddos will look exploring their world in these.
Celebrating childhood…today and everyday. Happy Easter weekending, friends!