There's a wad of cash, rolled up like sushi and secured with a hair elastic, tucked in Lainey's top drawer. It's an impressively thick roll with a 5 dollar bill secured on the outside, and with the girth of the wad and the sight of the "5", at a quick glance it looks like it could be a $500 bill–like maybe she's a baller. But really there's a bunch of wrinkled ones underneath that 5 for a total roll of roughly $22–enough for three Shopkins mystery packs, a Dr. Pepper Lip Smacker, another plastic charm for her necklace and two puzzle erasers. In other words, she's rich as hell. The money's been collected over time–from tooth fairies and grandparents and the one time I was so tired, I paid her $5 to brush my hair and massage my head–and has been sitting in the drawer for a while now, which is more impressive than the wad itself because 8-year-olds who don't need to spend new dollars right this second on hair chalk and stick-on fingernails are the kind of kids who will have a down payment for a house when they graduate high school.
But then the weekend came around, and Sister had mall dreams. Mall dreams are the very first buds of what will, over the years, mature into farmer's market dreams or downtown Main Street dreams or maybe brunch-at-a-cute-coffee-shop dreams, but at 8 years old nothing's more dreamy on a Sunday morning than picking up a sugar-dusted Auntie Anne's pretzel from the food court and zig-zagging through mall tchotchke kiosks to get to Claire's where you can spend your hard-saved roll of cash on dangly feather clips for your hair and sparkly hand sanitizer holders that clip onto your backpack.
I decided to take all three kids which, I admit, was a mistake. Brett offered to keep Dash, but he saw his sisters walking out the door, accessorized to the moon which clearly said, "We're on our way to do something awesome," and he lost it–didn't want to be left out. So all three it was.
The shit hit the fan when, after promising the little ones a carousel ride, we waited at the carousel for the clerk to come back. He never did, so we walked away, and everything went sour. Lots of crying, lots of refusing to walk, lots of people walking by, smiling "Oh honey." I brought a single stroller and tried to hold one kid on a hip while pushing the other, but it was too hard so I stacked up both of them in the stroller which led to kicking and more crying.
But the climax? I was weaseling the stroller through some shirt racks, hurrying Lainey to pick something out, shushing the little ones and promising them we'd buy a balloon or a lemonade or a pony if they'd hang on just a few more seconds–and I heard a woman say, "M'am?"
I turned to see the twenty-something store associate, adorable as ever, holding a pair of Batman underwear from one finger, her arm stretched as far away from her body as she could get it. And I suddenly figured out where they came from–from the basket of the stroller. I had thrown them in there a few days ago after a pee accident in another store and forgotten to remove them.
"Are these underwear yours?" she asked.
And this is where I tell you that motherhood is 2% effort and 98% humility.
"Own it proud," I told myself. Retrieve those damn underwear like you dropped a hundred dollar bill.
I pulled my shoulders back, flashed a grateful smile and leaned forward to take back what was mine.
"Why yes," I answered. "Yes. Those are my dried-up, peed-out Batman underwear. I've been wondering where those were. Thank you so much."
I tucked the underwear in my purse, turned to gather the kids and stopped only to call back to the associate.
"And, um, Ma'am?" I held up the pink t-shirt Lainey was eyeing. "If you have this in an 8, we'll take it."
Heck yeah, we paid for it in ones.
********************************
Enjoying less embarrassing but equally adventurous this week:
#squadgoals
Nella's Crown Royal Bag
My dad filled it with Costa Rican coins and gave it to the kids, and now it's her purse of choice for outings which is a little bit amazing.
Matching
We're on a roll lately. You can take Full House away from the girl, but you can't take the Olsen Twins away from…wait, this doesn't even make any sense. Nevermind.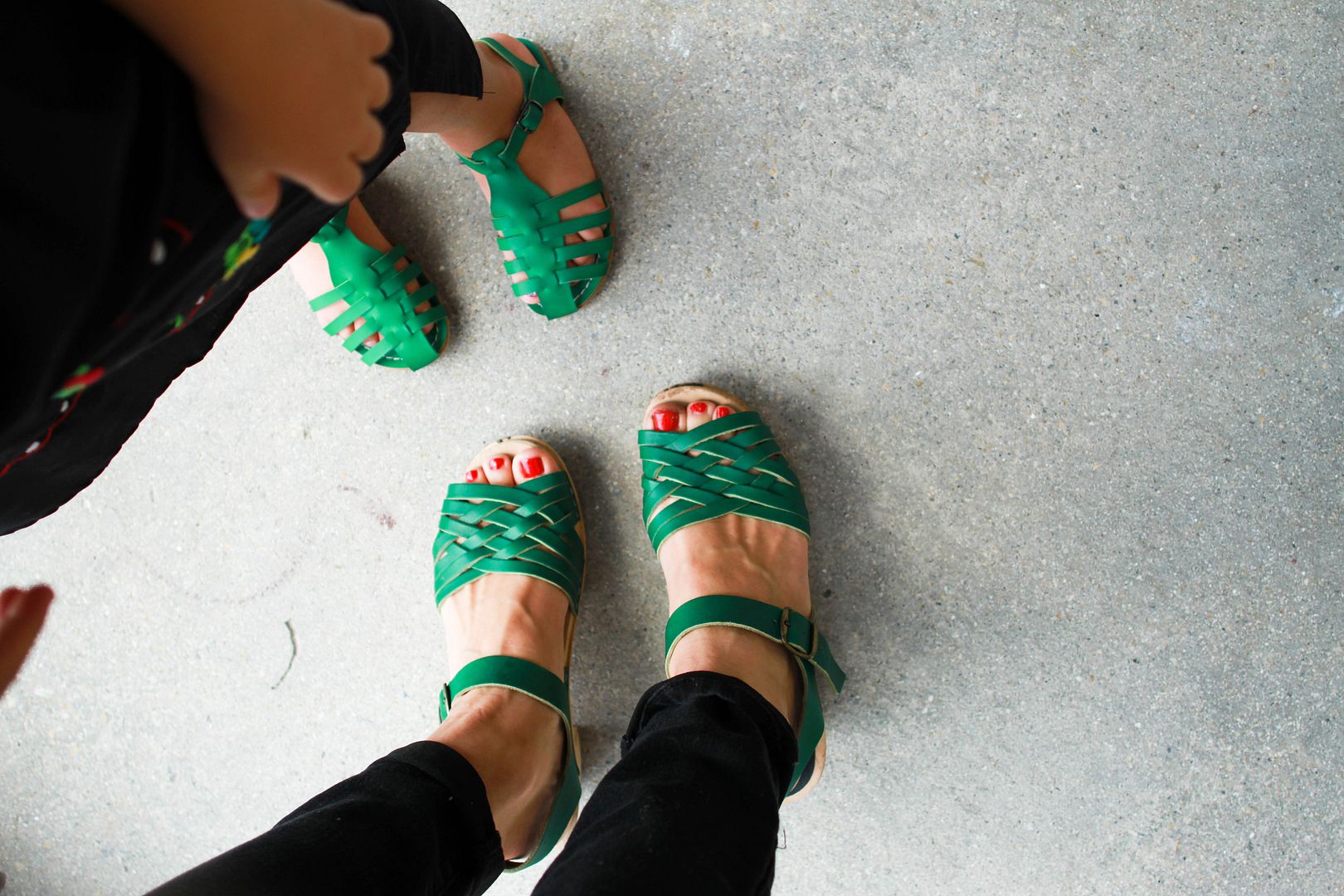 Naples City Dock
We had some time to kill while Lainey was at a birthday party downtown, so I took the little ones to the dock to watch fishermen bring in their catch (saw a baby shark catch!) and pelicans loiter for scraps.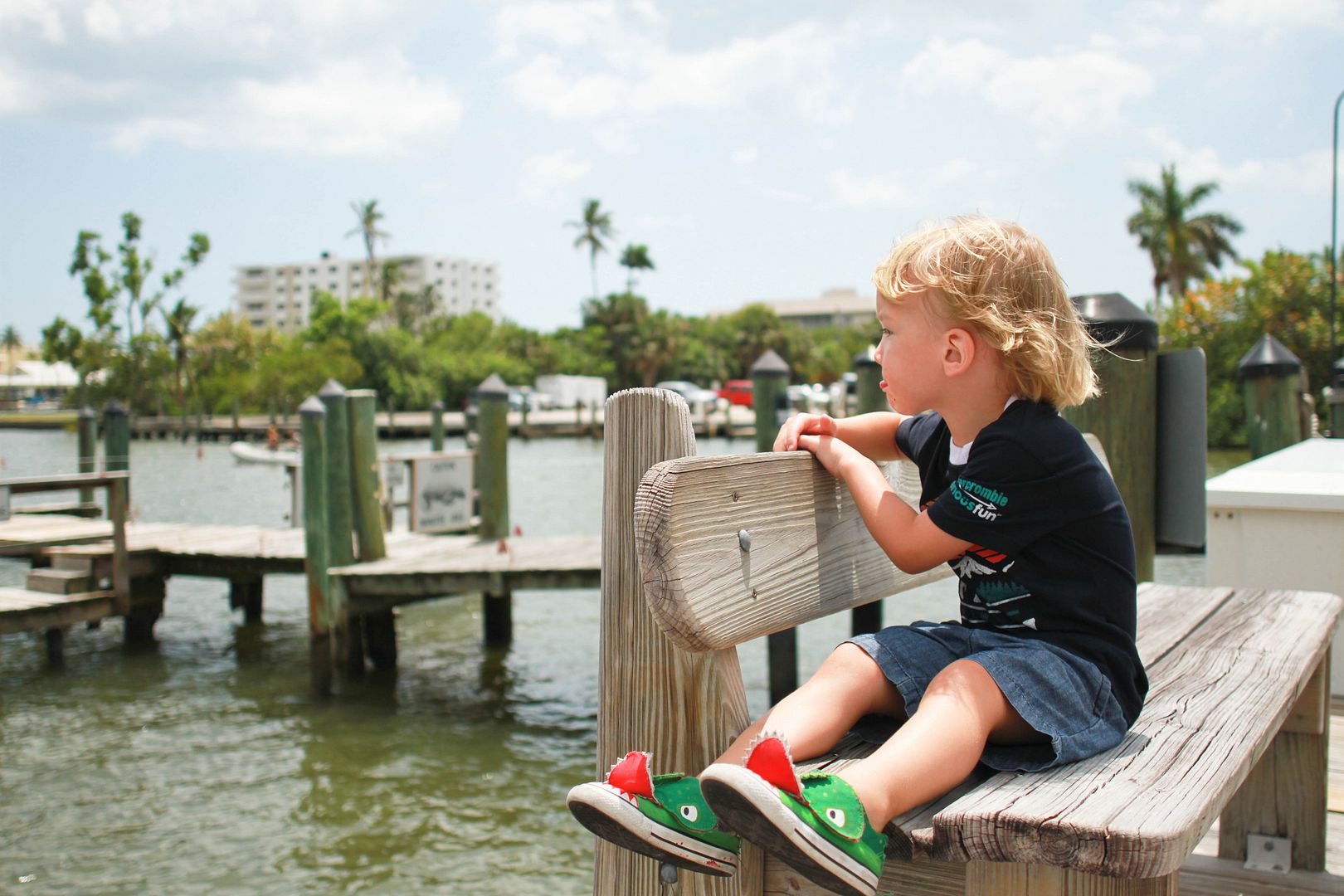 Summer skies
Since it's an enjoying post, I can't exactly rant that the heat and humidity has arrived with its bags, and it's here to stay for a long while (sweaty thighs for days!). But the accompanying skies are beautiful–as blue as ever with little cloud fluffs and the promise of summer fun to come.
Thirst Quench
Is there anything better on a hot day than finding a place that sells cold Cokes in a bottle? Or settling in a window seat at a pizzeria to skip the people watching on the outside in exchange for gazing at your own dreamy-eyed lovies next to you? No, there is not.
Poolside Poop.
As in Poop the Barbie, who pushes Naples indecent exposure laws to the limit. The topless beaches are in Miami, Poop!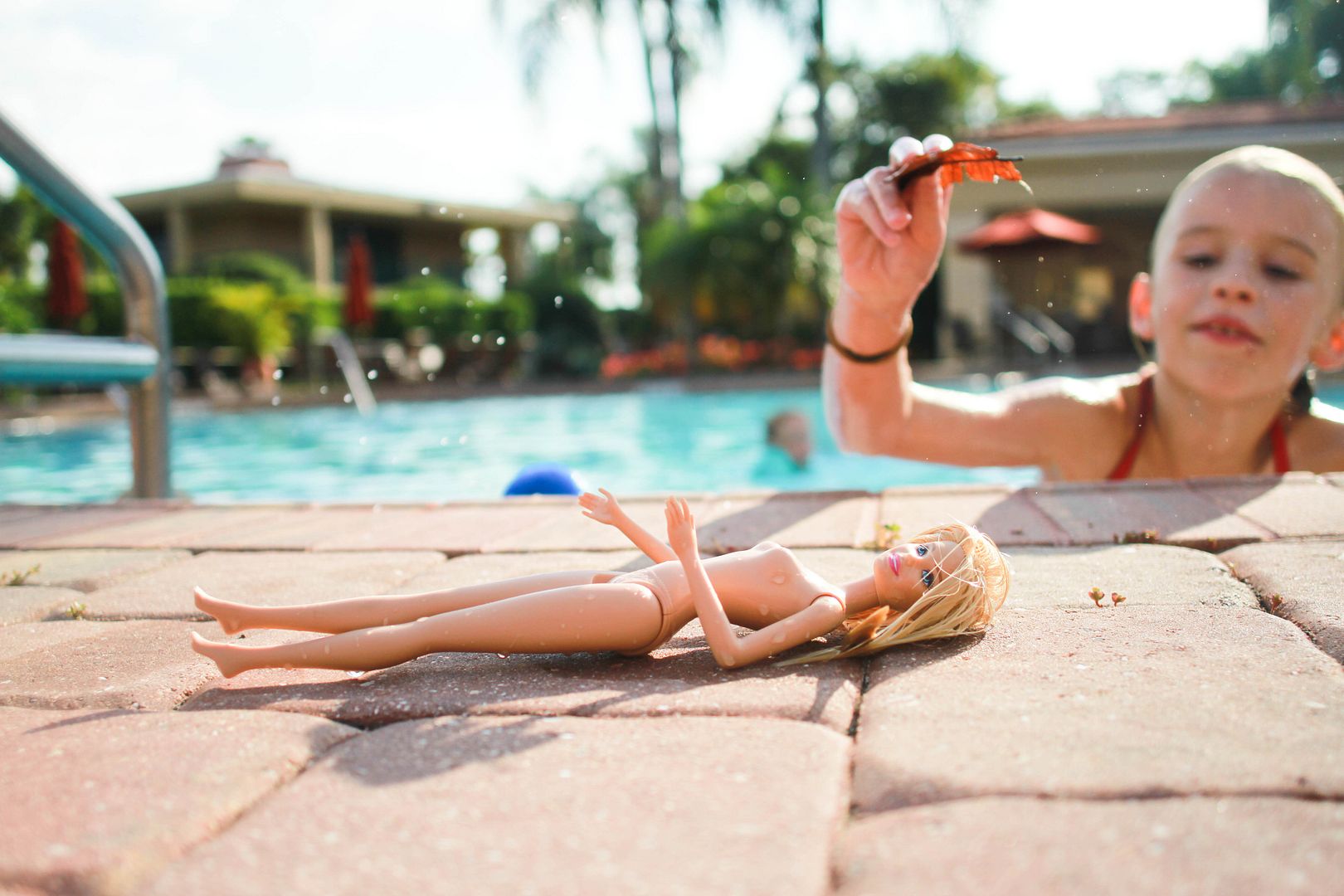 Family Swim
Way more fun than the mall.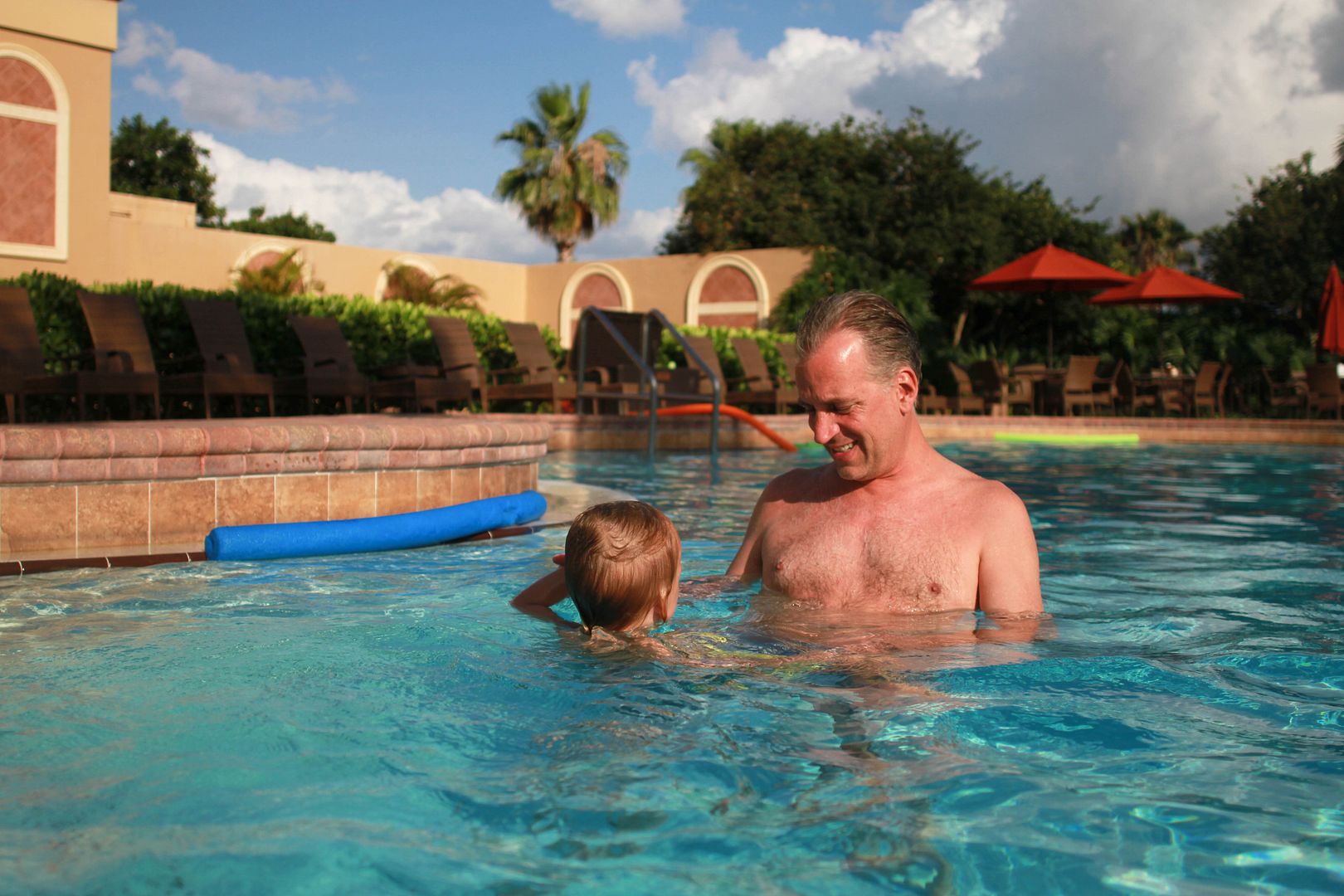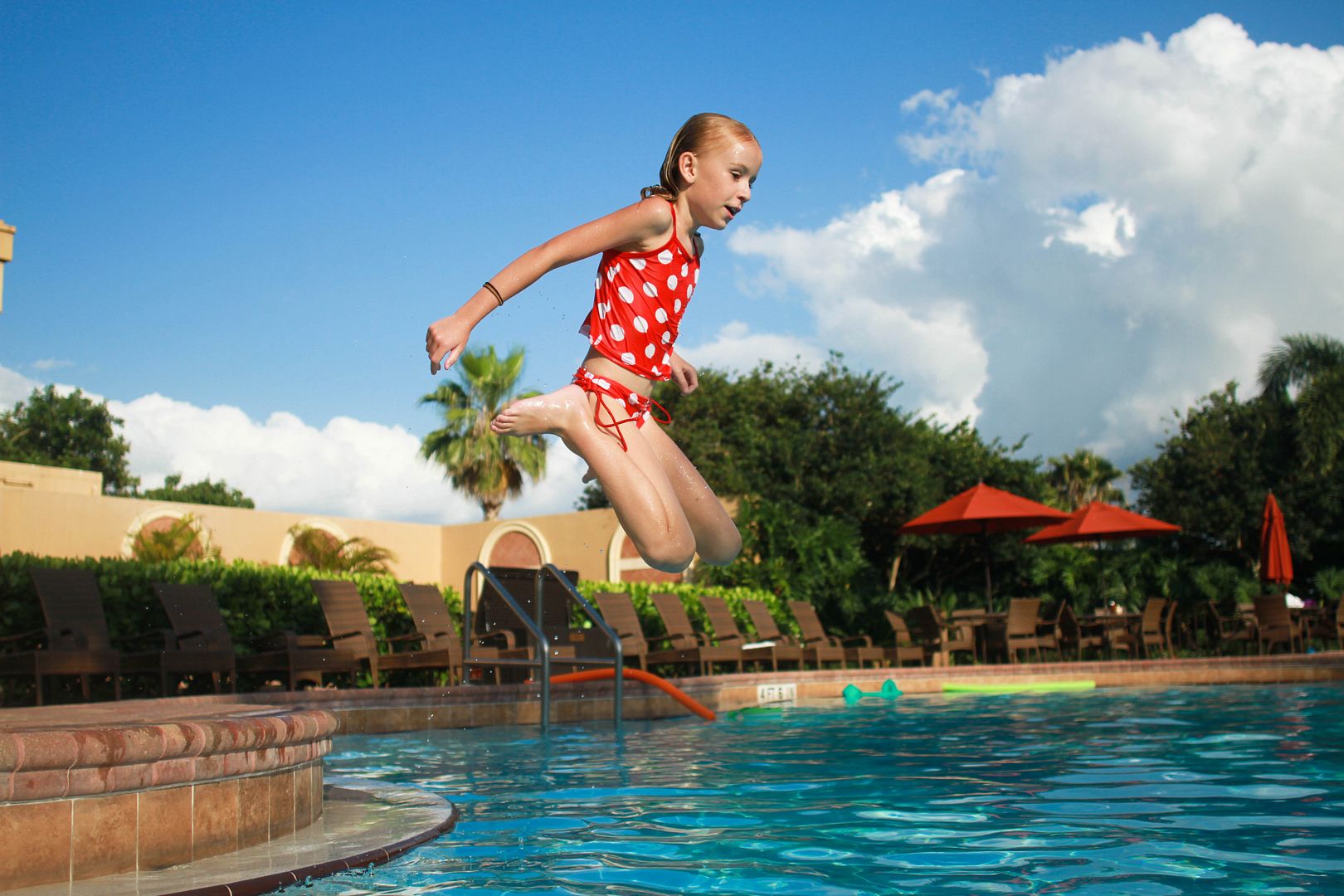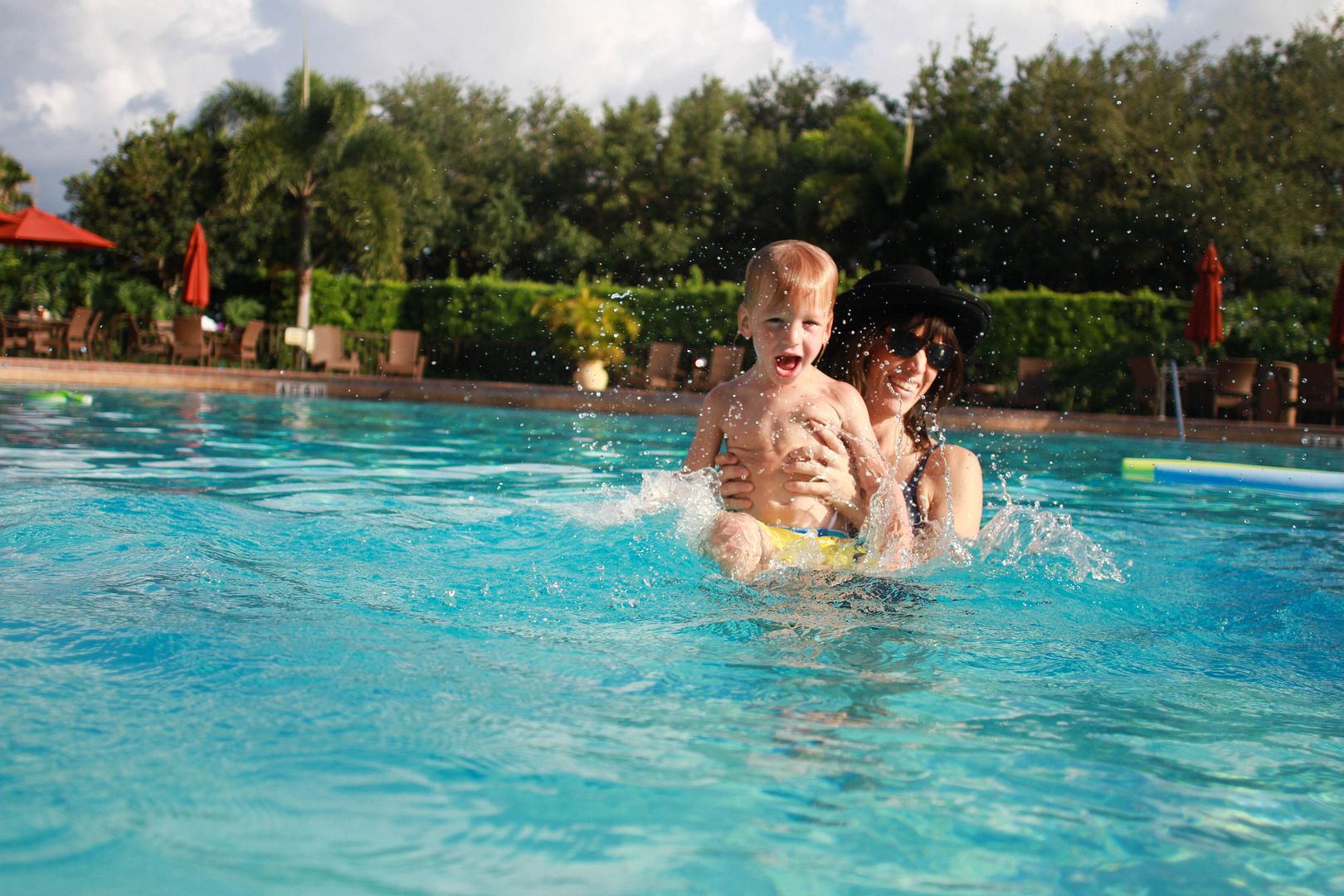 "Higher!"
What they want, what I hope to support…go higher! Higher! HIGHER!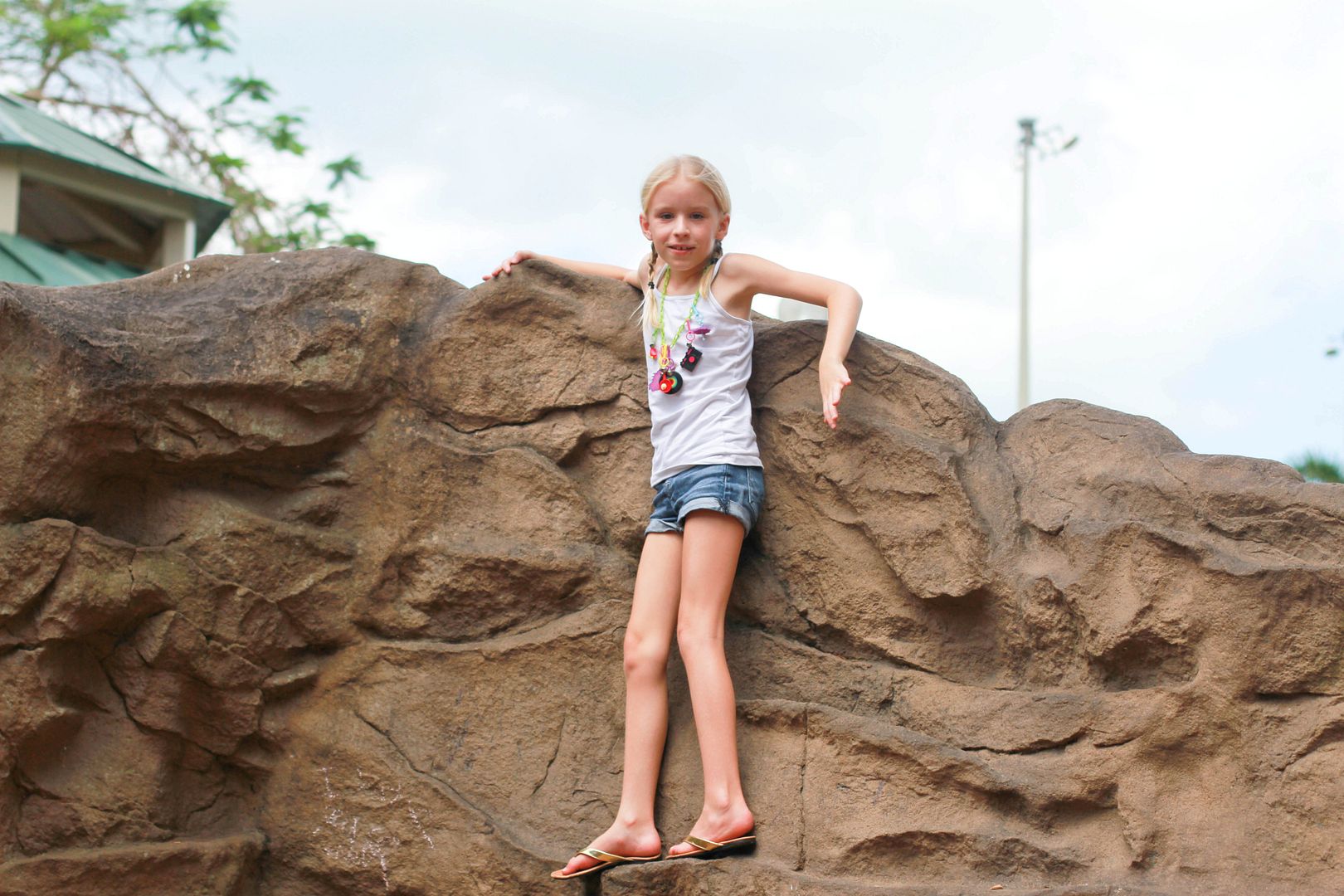 Happy Tuesday! Washing all the underwear today!