Hear ye, hear ye, rainbow lovers. We here at Enjoying the Small Things are color lovers and feel it is our duty to bring you all the rainbows, especially over summer break when you might have had a day where you–oh, I don't know, ventured into Trader Joe's with all three kids and let them all use those tiny little carts that you used to think were cute but now, thanks to your bloody ankles and all the "DEAR GOD, STOP BANGING THAT THING INTO ME" you yelled today,  have settled on the fact that tiny little carts are the devil's evil weapons to take sweet and patient mom to a full blown sinner. And this coming from someone who doesn't even believe in the word sinner. But if there ever was one, today she appeared. I mean, not that it was me or anything, but–you know–someone I know. I saw a fellow school mom at the grocery store the other day. Her kids were climbing on the cart like baboons like mine were, and we looked at each other and had a gaze-int0-each-other's-eyes moment of solidarity.
"Hey," I said weakly.
"Hey," she answered weakly.
"How's your summer?" I asked.
"Heh heh," she laughed. "Great."
"Heh heh," I answered. "God speed."
Besides the heat and the little bit of stir craziness, we really are loving the time off and catching up with friends. We'll be off to Michigan in a couple weeks, so we're trying to stock our time home with as many friends and sleepovers and barbecues as we can.
And rainbows! If I wasn't totally crazy about them before, I'm loving them even more now that they're popping up in some of our favorite brand's clothing and accessories. We've tucked away some great rainbow goodies for summer but wanted to make some fun things to add to our stash.
So, inspired by these Boden rainbow beauties, we decided to make our own rainbow sneakers for less with some acrylic paints. Lainey needed some casual play sneakers for summer, and these turned out to be just the ticket.
.
We used these $15 classic canvas Keds. For the dots we dipped a blunt pencil lead in black paint and pressed it into the canvas–super easy.
We love how they turned out so much, we ordered another pair for Nella. Mama just might need some too.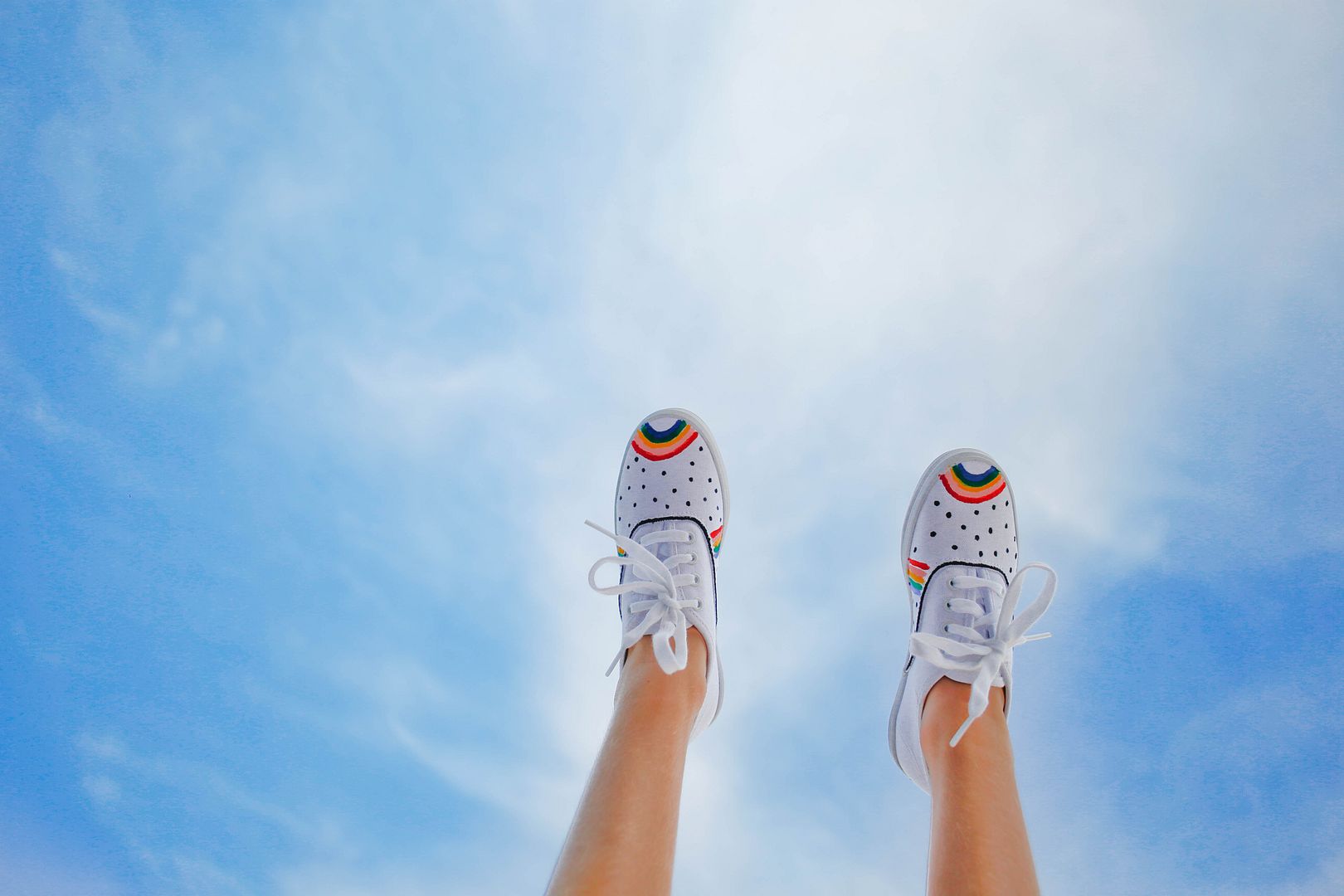 We found a pair of plain kid sunglasses around that were begging for a matching rainbow paint job, so we whipped up some complementing accessories using Sharpie paint pens.
And Voila. Colorful summer happies.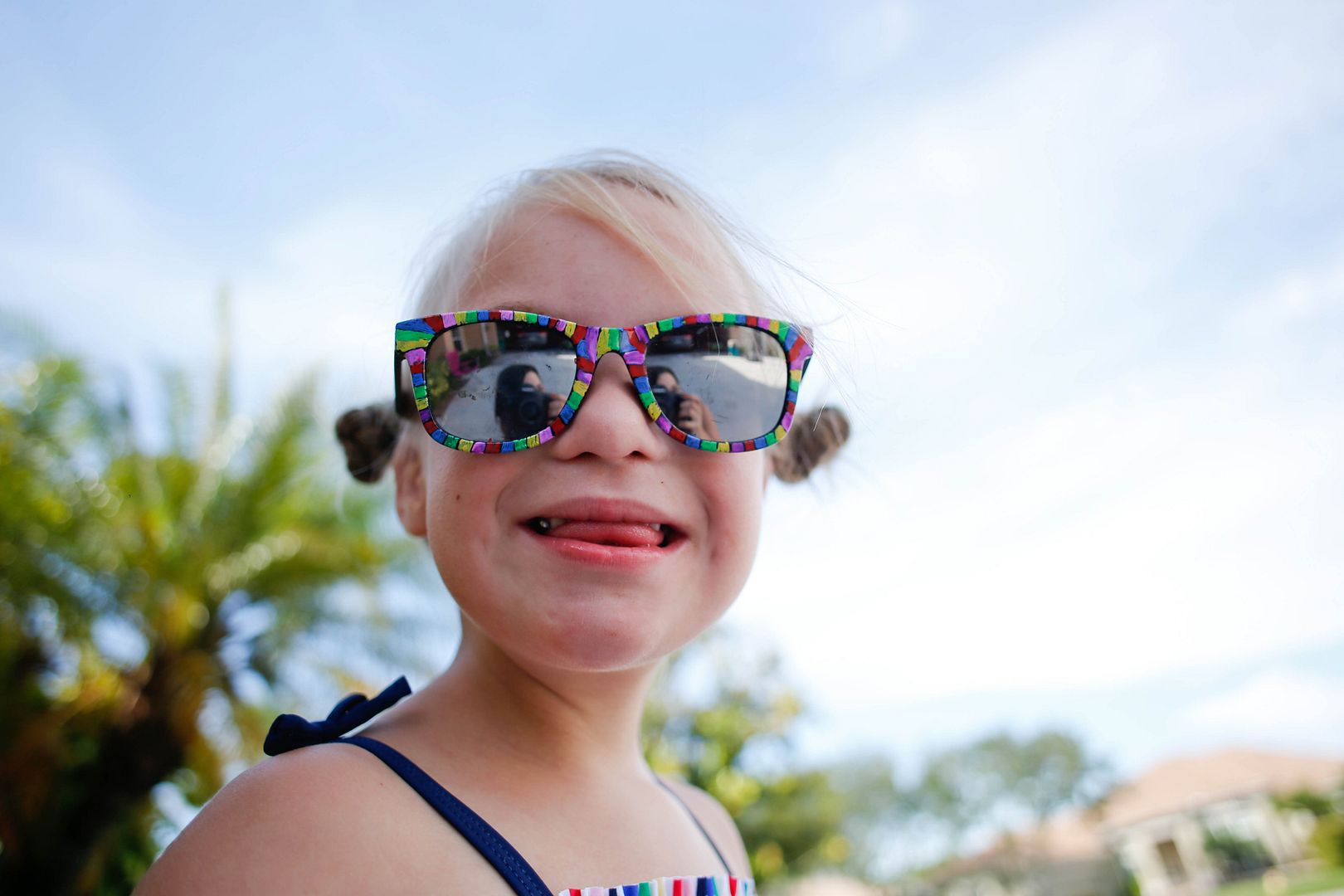 I just feel like the world is especially in need of some rainbows right now. I don't take that challenge lightly. I'm ALL IN.