Three days into summer break and I'm all, "Wait, why was this cool again?"
Can we swim? Can you make me a sandwich? I'm thirsty. Can you tie this? Can you fix this? I'm hungry. Sophie peed. I need a towel. I need a cup. I need a napkin. I'm bored. 
I forgot how quickly it escalates.
I'm happy to report summer enthusiasm still measures in the upper quartile though. I figured we simply could not move forward with summer festivities though without a good list of summer family movies, and Friday's a perfectly good day to get it done. One of my favorite summer rituals is watching movies when we're trapped in the cabin on a rainy day up north, and up there we do it old school style–not pulled from Netflix or streamed from Amazon, but…wait for it…we insert a DVD into a player. Gasp. And half the fun is rifling through the stack of DVDS–summer favorites that have been collected for rainy days and quiet nights.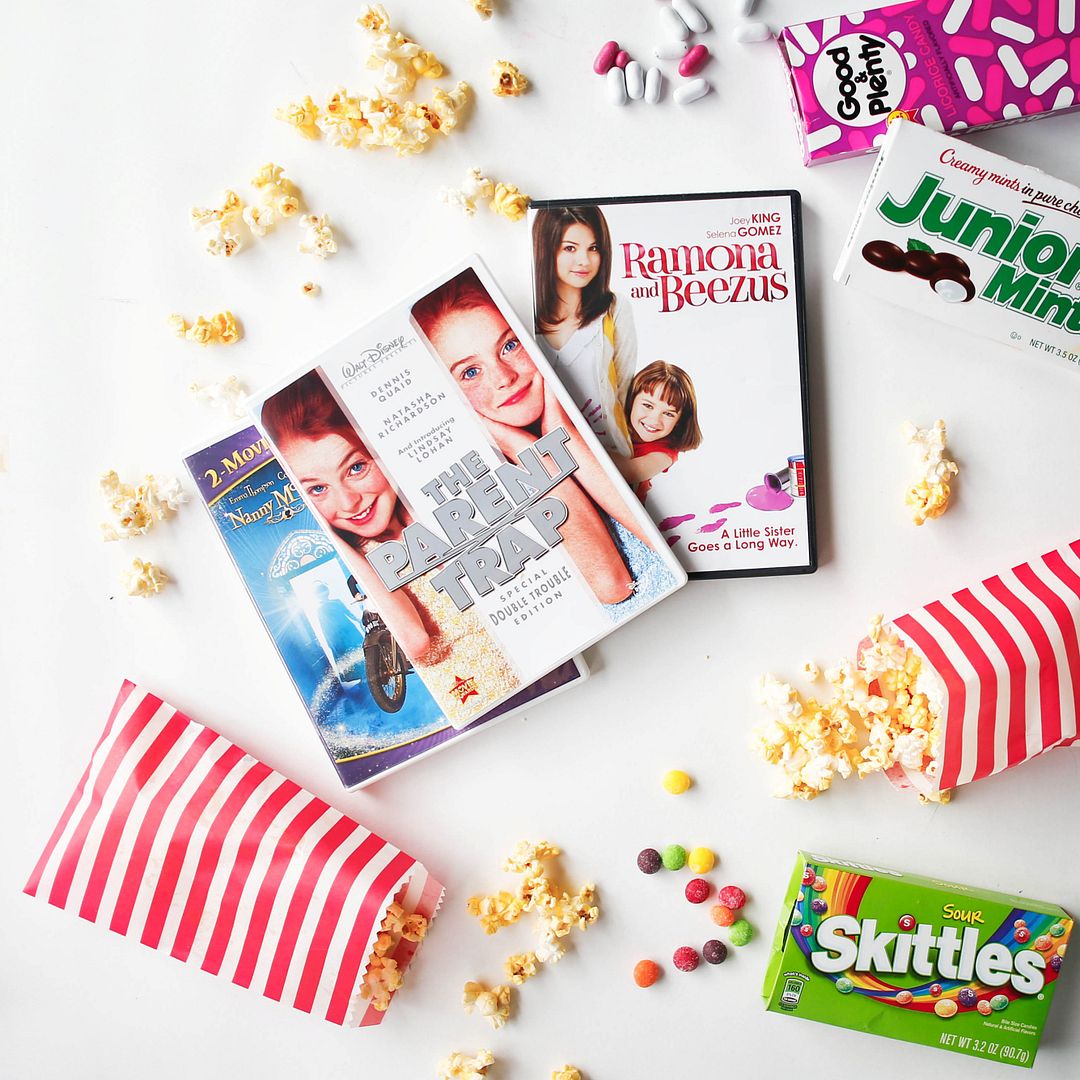 With no further ado…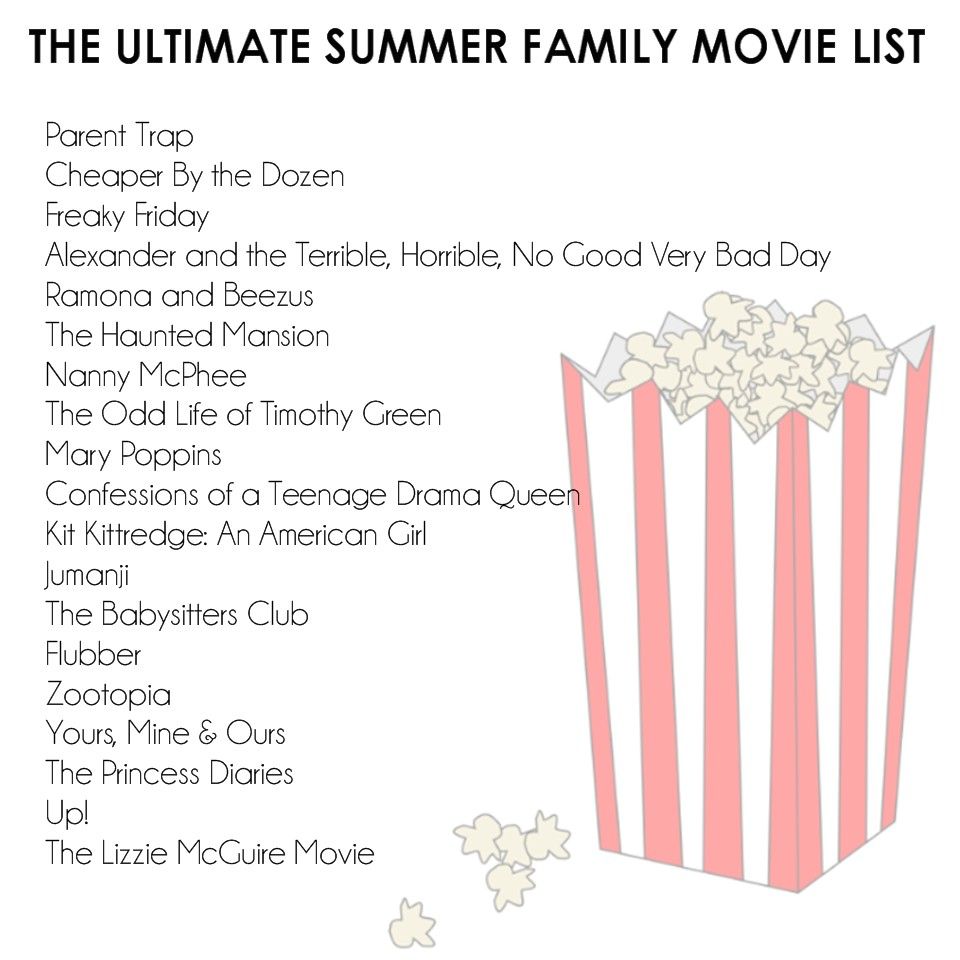 And why yes, I do have a thing for old Lindsay Lohan movies.
Wanna make your summer movie night even better? Try these:
1. Move all the furniture in the family room and throw pillows, couch cushions and sleeping bags on the floor. Make a movie fort.
2. Lead up to movie night. Make "Movie Night" flyers and hang them around the house before the event and pass out homemade tickets (kids love these jobs!)
3. Make individual popcorn bags (cute little red and white stripe bags seen in above photo, perfectly sized for toddler portions, available in the dollar section at Target currently)
4. Pajama prerequisite.
5. Make S'mores sundaes. Chocolate ice cream, drizzled with chocolate sauce, sprinkled with graham cracker crumbs and those freeze-dried marshmallows (you can buy them in the hot cocoa aisle).
6. Drag movie setup outside, hang twinkle lights, invite neighbors and throw a big outdoor movie party. This one's a lot, I know. So, also okay if you think about it, pretend you did it and then don't.
Did I miss an amazing summer movie on my list? Have a summer movie ritual that we just have to try? Tell me, tell me!