We returned to Mackinac Island last week, a two-day excursion we look forward to all year long. Retreating from the headline-heavy world feels really good right now, and the island felt especially welcoming this year. You have to get there by ferry and, as Dash says, there are "bikes and boats and horses–NO CARS." We usually board the ferry from Mackinac City, but this year we drove over the bridge to take the ferry from St. Ignace so the kids would get the bridge experience.
Bonus–far shorter lines for the ferry. Isaac, Dash's brontosaurus, was most enthusiastic about his windshield view.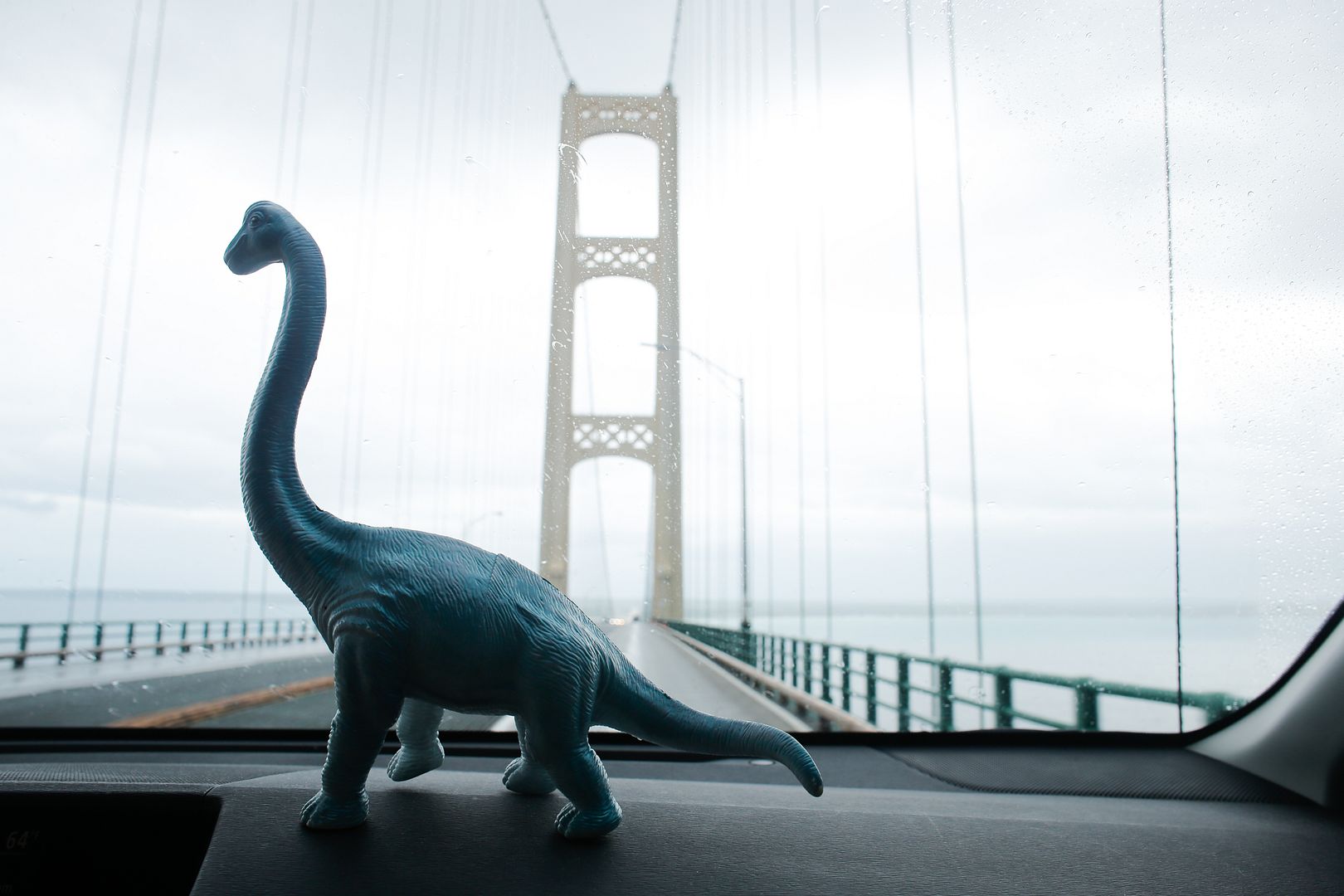 One of my favorite things about returning to the same places every summer is the kids' familiarity and sense of ownership. Nella off that ferry? She was all "this is MY  island." Knew every turn and where to go. And by where to go, I mean the fudge shop, of course.
I've written a Mackinac post now four years in a row, so I won't bore longtime readers with the same story. Also, I'm in the back seat of  a car typing this on our way to Sleeping Bear Dunes, using my hotspot WiFi, and Ella Enchanted is playing so loud, I can barely think. So moral of the story up front: We went to the same places, were smitten by the same views and laughed that the kids maintained  the same awe for the horses (which works greatly to our advantage when we're enjoying a meal by a window and need Dash to settle down).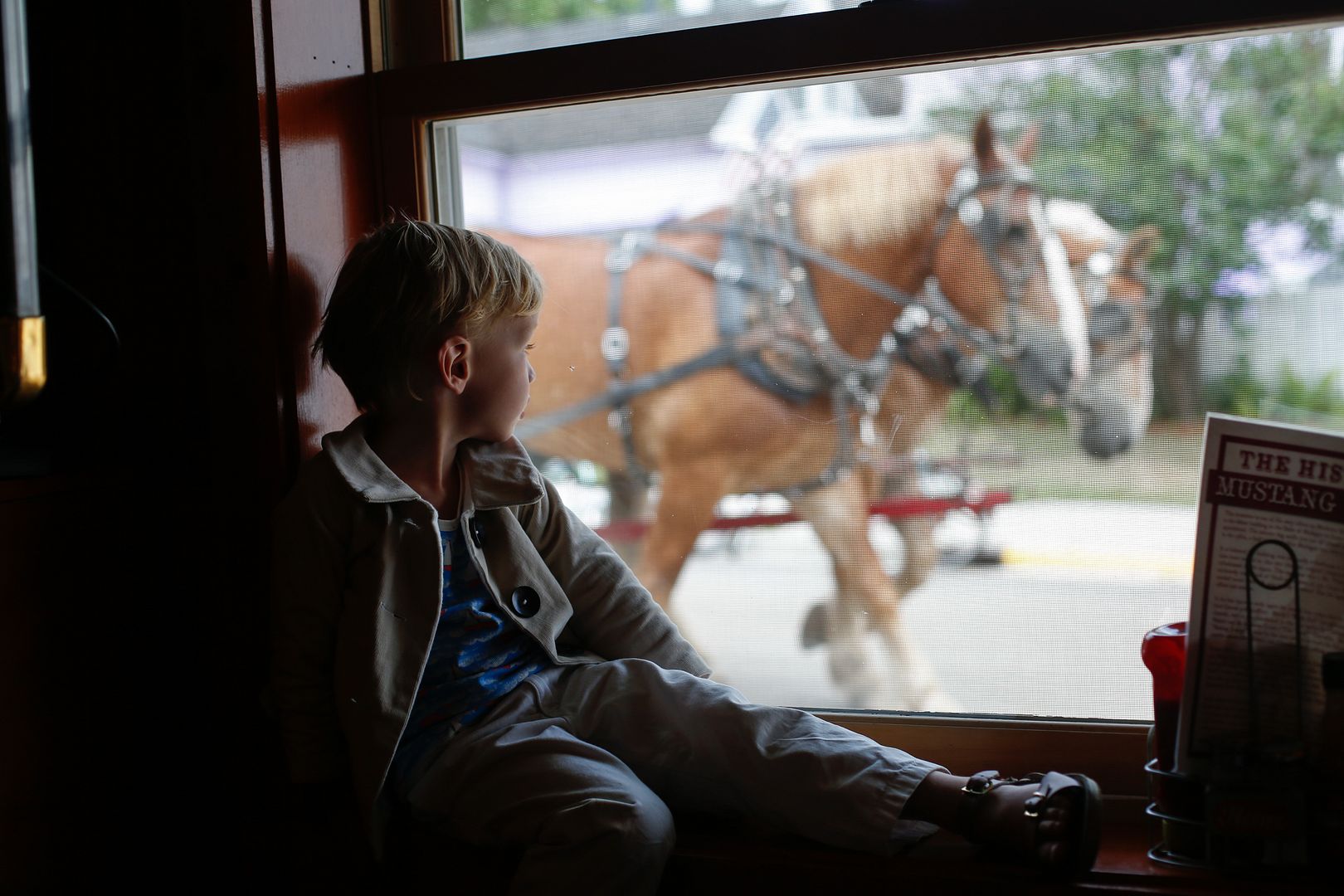 But pictures, I have a plenty.
If you're a Midwesterner and haven't been to the island yet, plan a trip, take your family. An American summer charmer, this little island is.

Dash's romper from a little Michigan Etsy shop I love, The  Little Spoons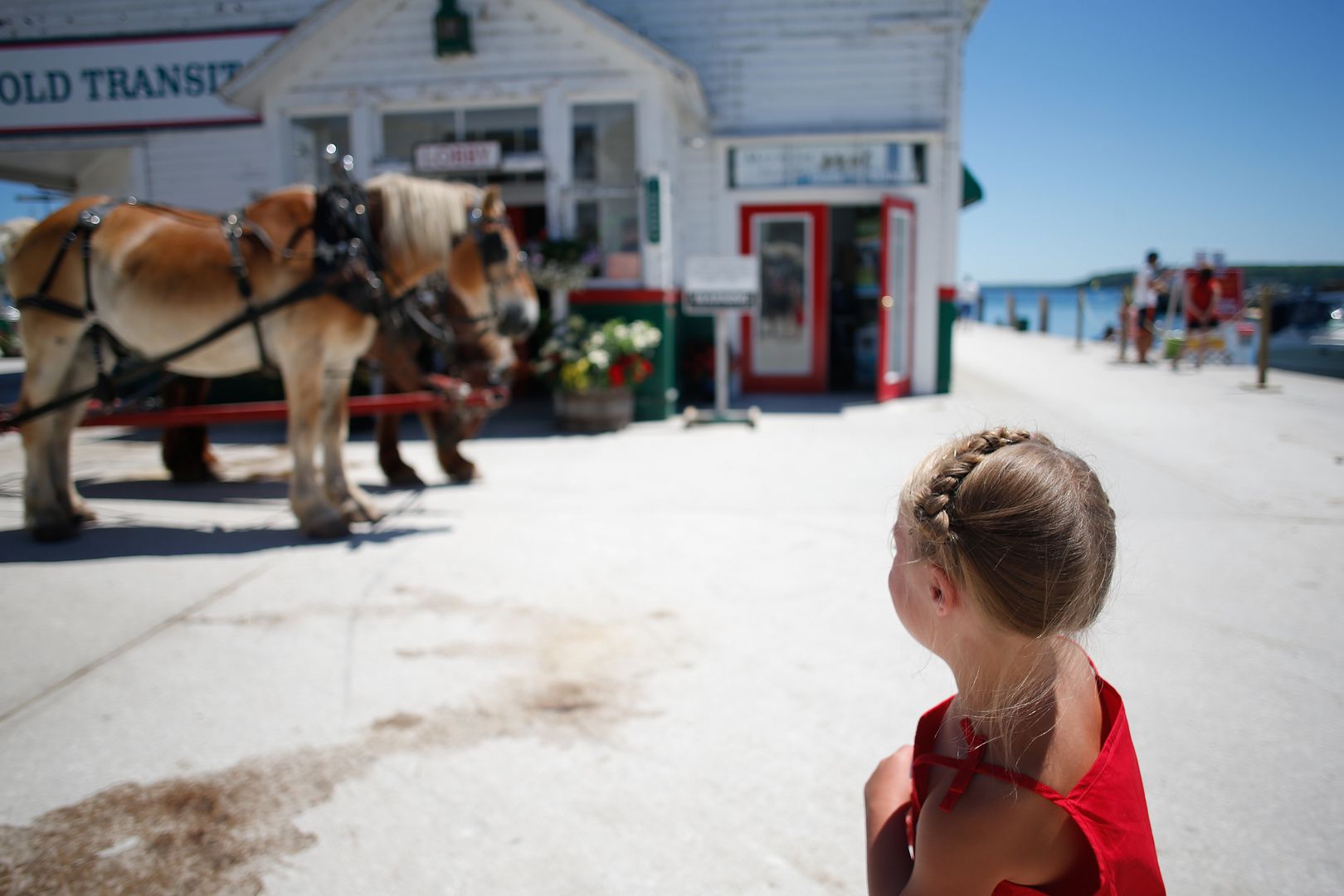 We stayed at the Island House again, the oldest hotel on the island. We love all the secret nooks and crannies.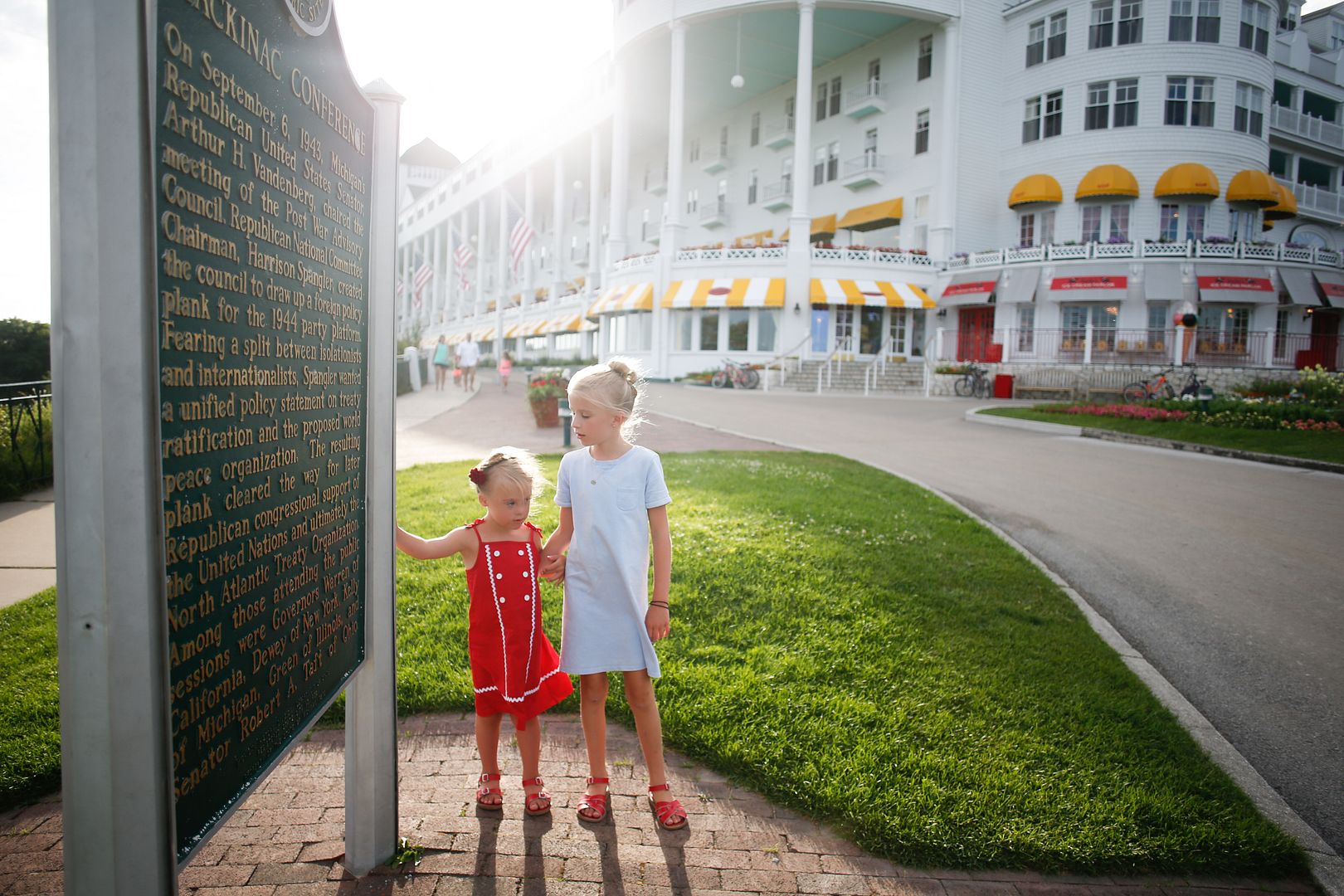 Sunset at the only elementary school on the island–overlooks Lake Huron. It's heaven, I tell you. Heaven.
Silver dollar pancakes at the Pancake House…every year.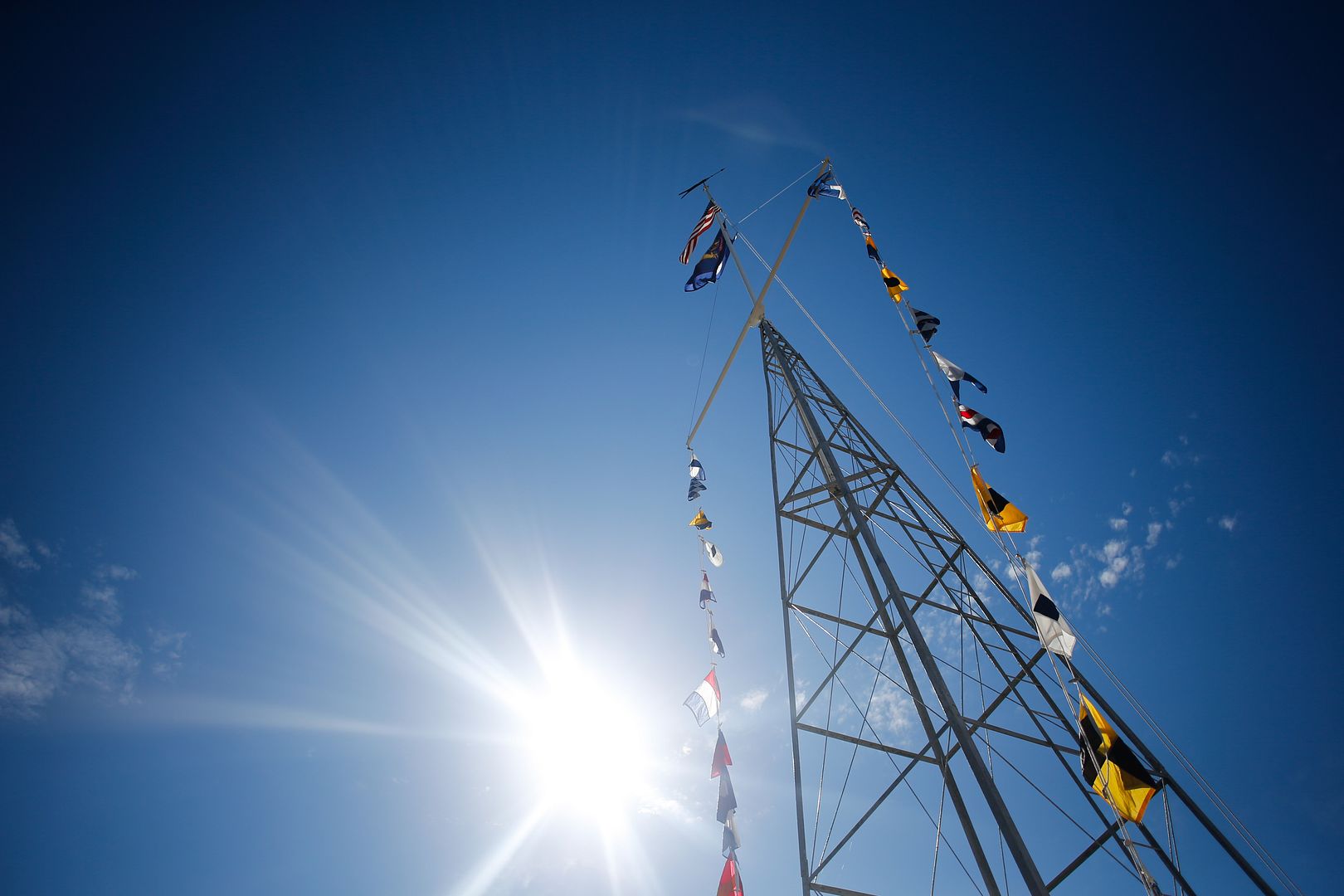 Mission Point lawn is by far the place place to practice cartwheels and handstands in all the land.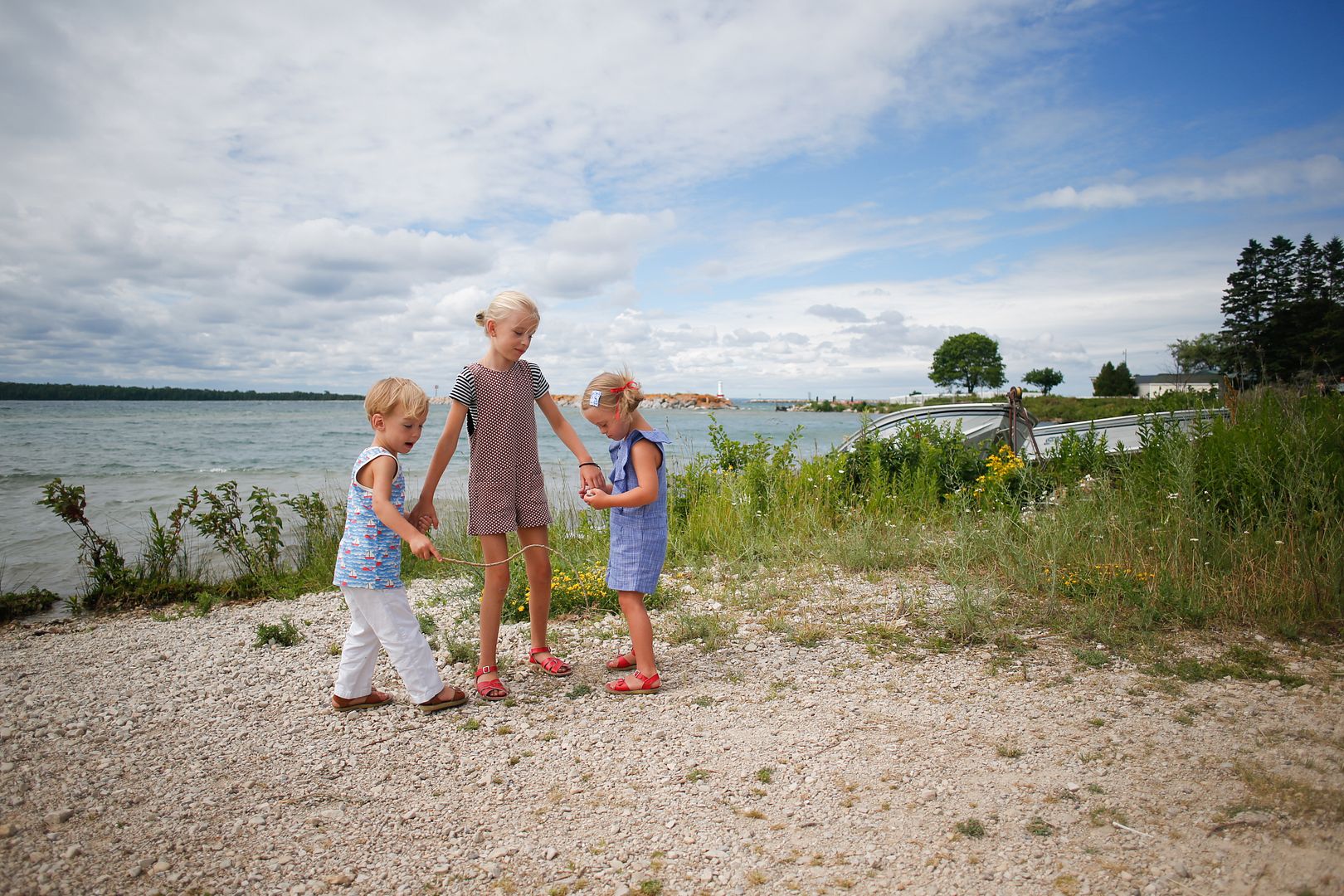 And another visit to the public library. Have you ever seen a more charming library? Oh, I'm sorry. Pardon me while I take this stack of books out to the picnic table on the deck that overlooks a Great Lakes lighthouse.
Until next year…we love you Mackinac.