Greetings from Northern Michigan, Summer Friends!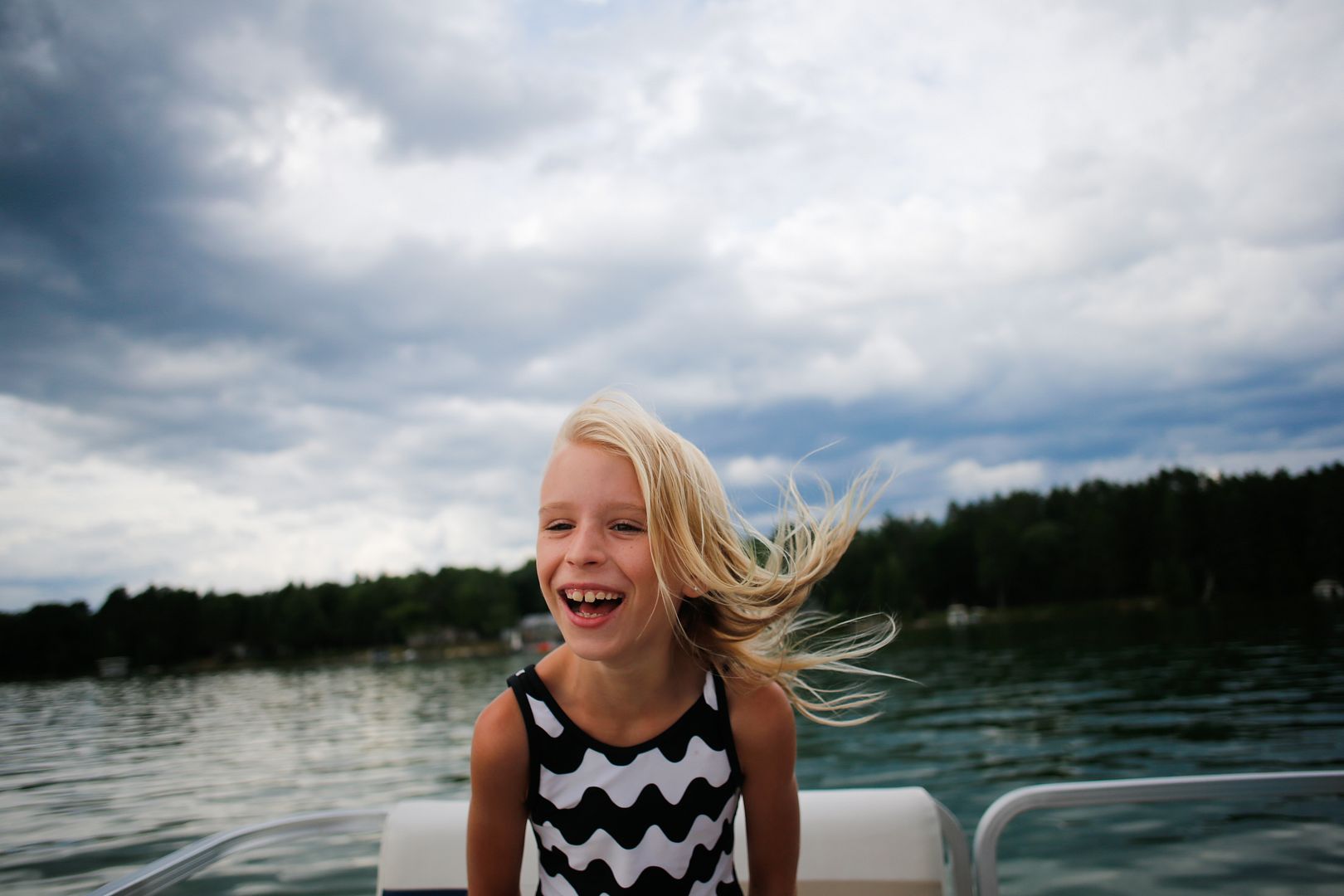 We are knee-deep in Michigan summer adventures, and Heidi and her kids just arrived late last night which means our kids are completely high on life right now.  I do believe I heard the last giggle after midnight last night, but we're good because it's 9, and they're still sleeping. I repeat, it's 9:00, and I'm sipping coffee without a kid in sight! The summer gods deliver. But they haven't given us a fish yet.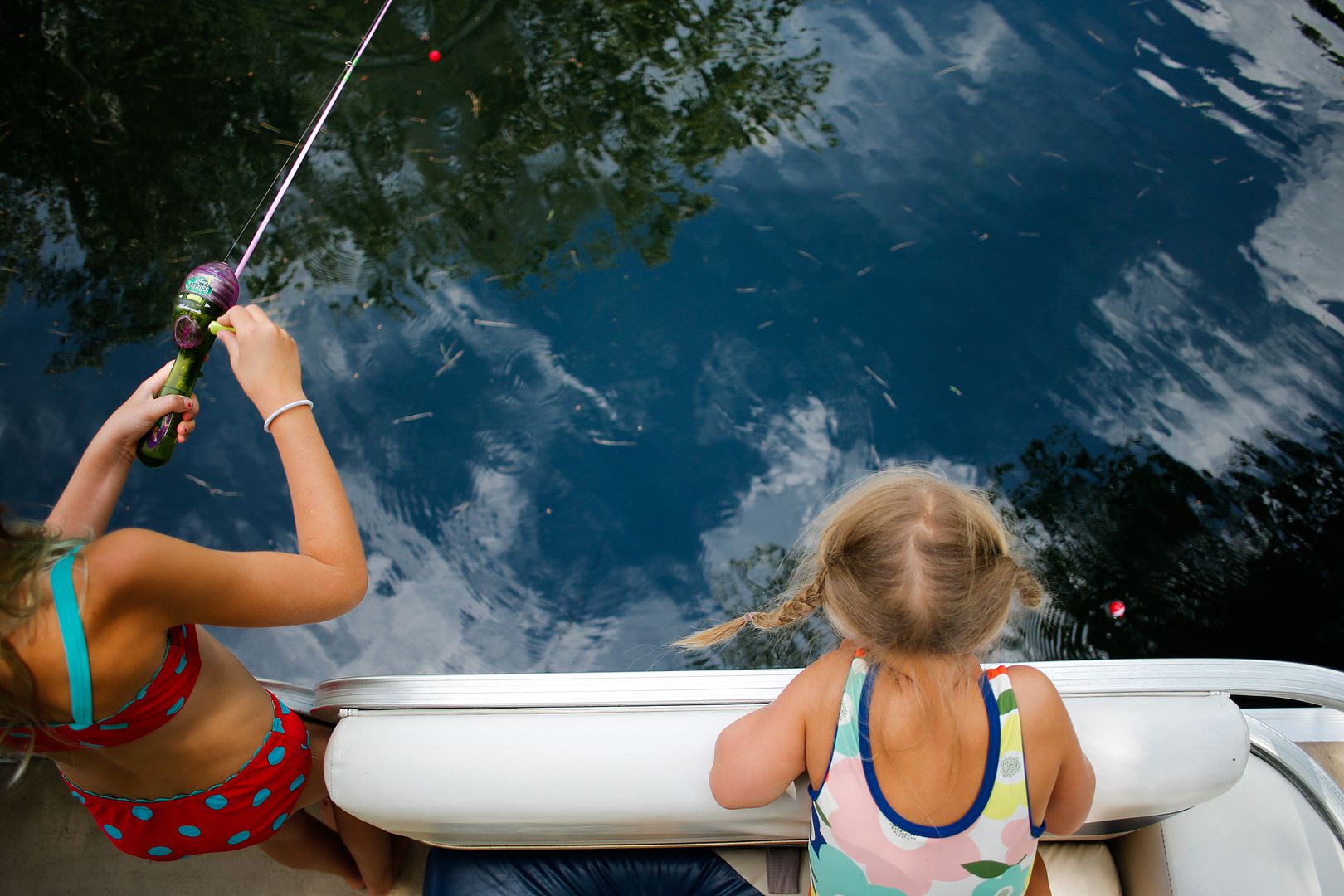 (FaceTiming Daddy)
So we have this big Camp Bliss day planned for when our little cousins all come up for a family weekend. And since, when I have 100 pressing things on my to-do list, I like to take something of little priority and make it my all, I have put a lot of time and thought into making this day special. Like real camp. You know, Arts & Crafts Lodge, flag raises, t-shirts, theme songs, the whole Parent Trap gig. In fact, after I packed up an already overloaded van to drive up here and had Brett carry one more giant bag of supplies to the trunk, he took one look at the jewelry engraving tool and bag of feathers sitting on the top and said, "Now, what could you possibly need these for?"
"Not a word!" I snapped. "Those are Camp Bliss supplies, quite possibly the most important bag in this car."
On the craft line-up are a couple of fun and easy camp-ish crafts that are super easy to implement at home, and since it's mid-July and Lord knows there are a good handful of moms out there clawing at the walls and praying to the summer gods for inspiration, here's a little hint. Get a whistle. Put it around your neck, tell your kids you're a camp counselor and proclaim one random summer morning Camp Day. Make them do things they'd normally do like run through sprinklers and play tag, but call them "camp activities," and they won't know the difference. Throw some glue and feathers and beads on the dining room table, call it the Arts & Crafts lodge and put on the Parent Trap soundtrack. Bam. You're done.
Craft inspiration of you need some:
Leather Camp Necklaces 
Leather Necklace Cording
Leather Medallions (we got our pre-cut ones at Hobby Lobby, but if you have a bunch of kids, Michael's sells a big bag of leather scraps that you can cut into whatever shape you want. Or, these wood medallions work great)
Paint Pens
Use the paint pens to decorate the leather charms, hot glue some feathers on the back, and there you have it.
Clay Camp Pens
When I was a camp counselor, our campers made these every year. All you need is some cheap pens–the kind where the ink insert can slide in and out (we used these) and Sculpey oven bake clay.
Pull the ink insert out and use the Sculpee clay to cover the pen shell.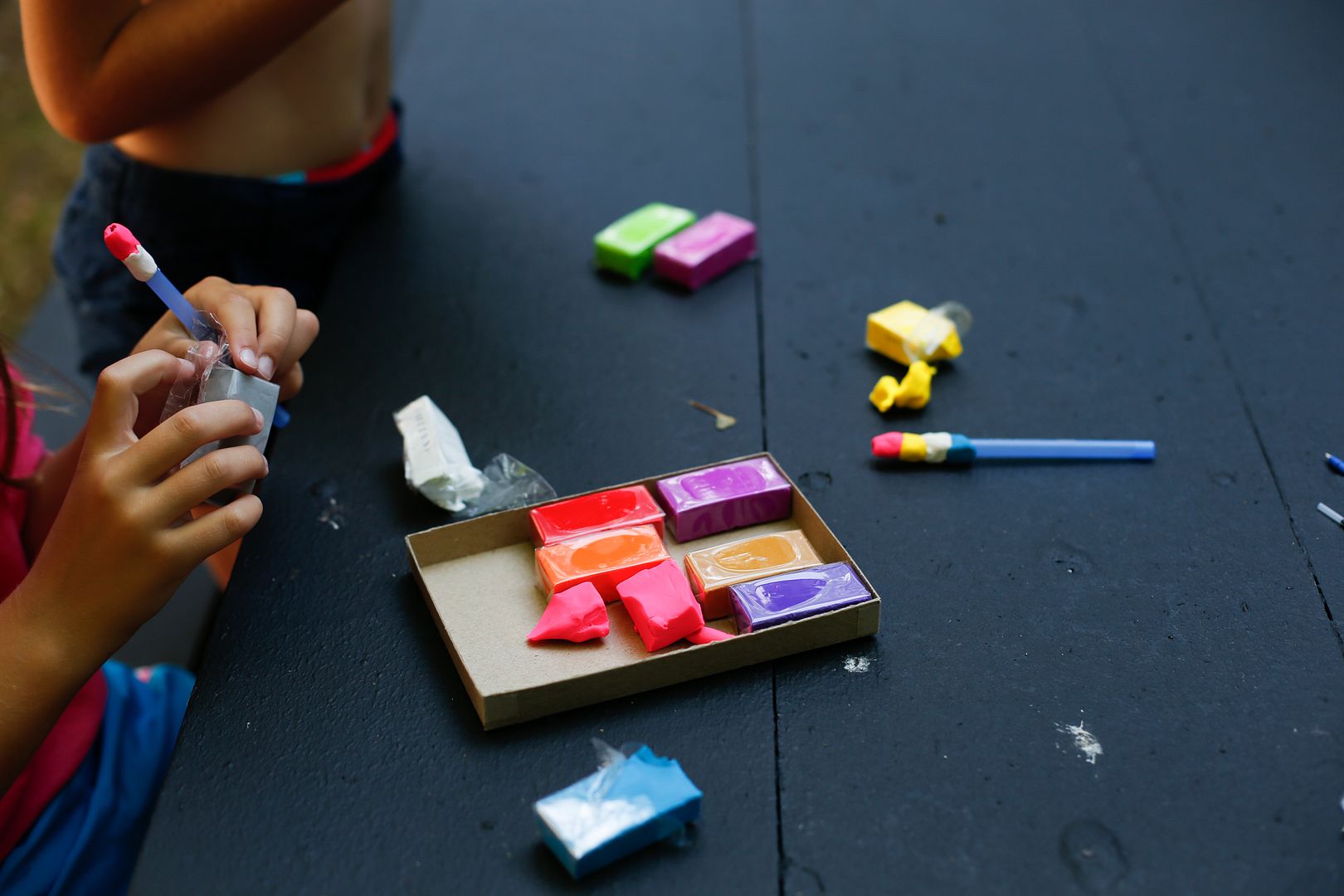 Make sure you leave the original hole in the pen for the ink insert to slide back, and keep the thickness of the clay pretty thin so it bakes and hardens.
Bake the pens WITHOUT the ink insert for appropriate time (15 min. per 1/4 inch of clay. We baked ours for about 25 minutes).
Let cool, slide ink insert back and then give in to the urge to make 100 more for all your friends.
I hear kids stirring, and my coffee needs a refill.
Happy adventuring, campers!