Happy Monday!
This weekend we enjoyed…
Petoskey Hunts
Michigan's state stone, these rocks look like ordinary stones when dry but reveal hexagonal fossil patterns when wet. They're hard to find and we've gone some years without any, but this year we found four on our first day.
The shallow point in the lake where we drive the boat and plant chairs and sit like little old ladies and talk.
The Crooked Swing

When Poppa surprises the kids on the dock with Popsicles when no one is expecting it.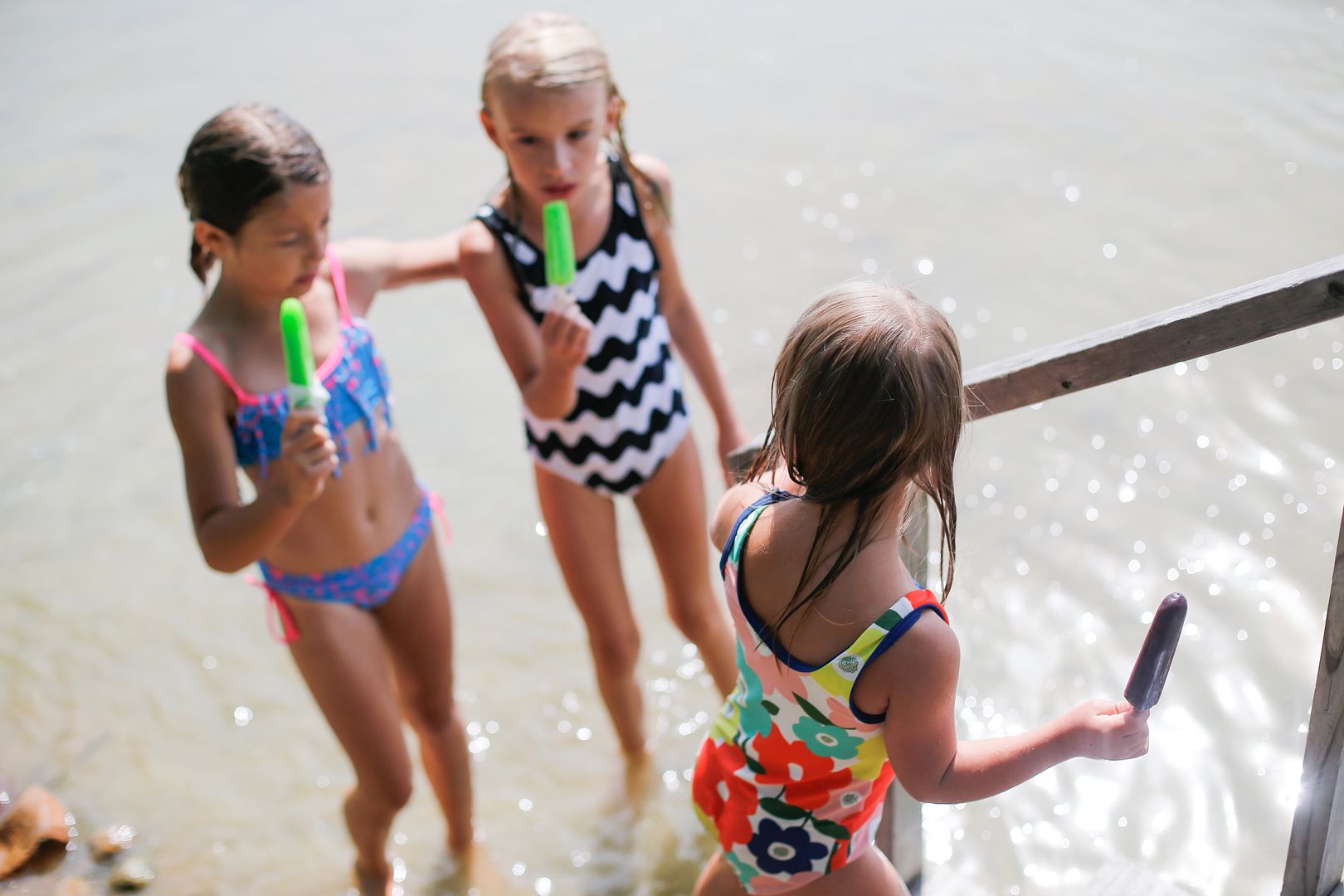 Ring Around the Rosie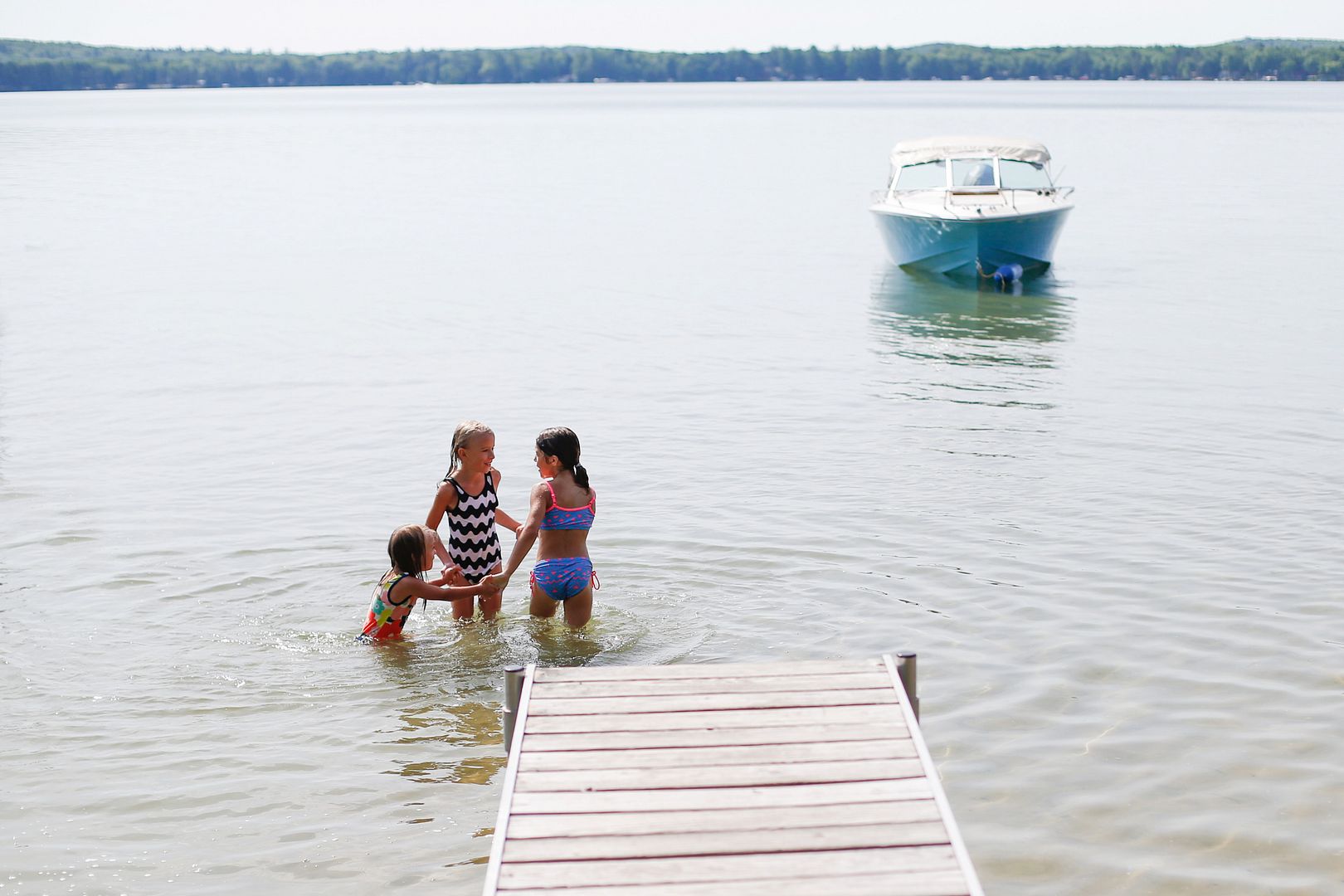 Lying long enough in the hammock to leave criss-cross patterns on your back.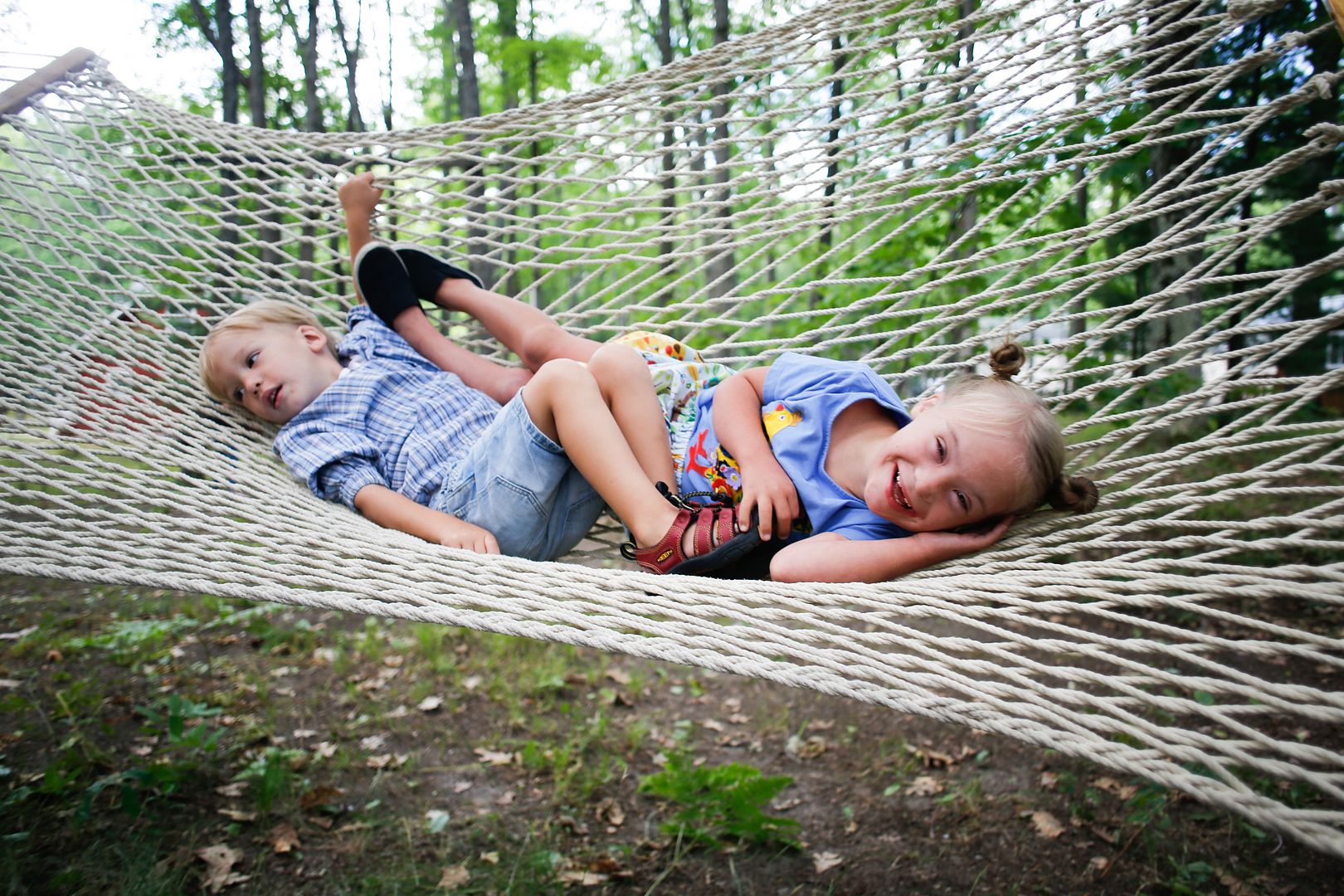 Swim caps.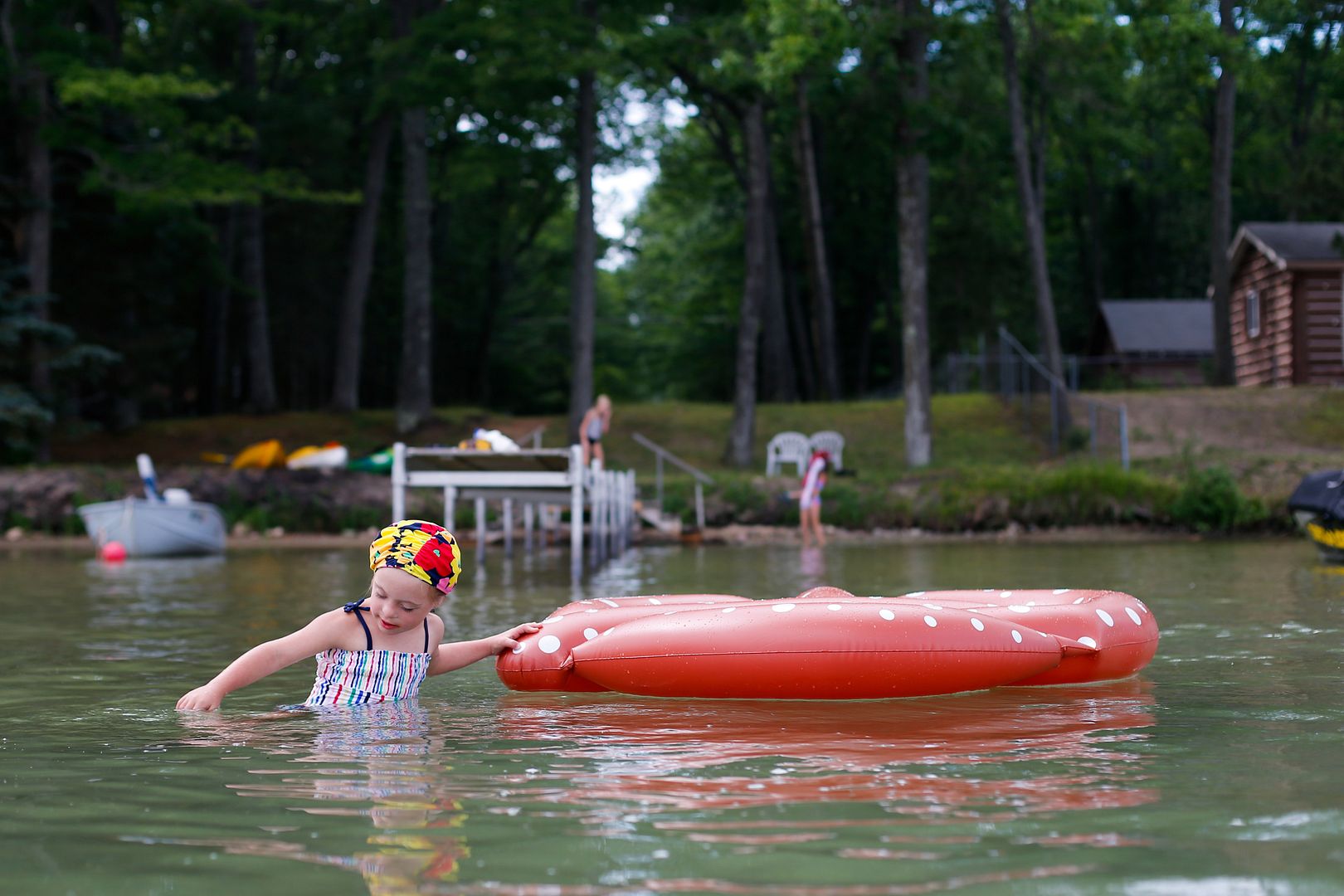 The little ones bringing us piles of ordinary rocks, calling them "batoskeys."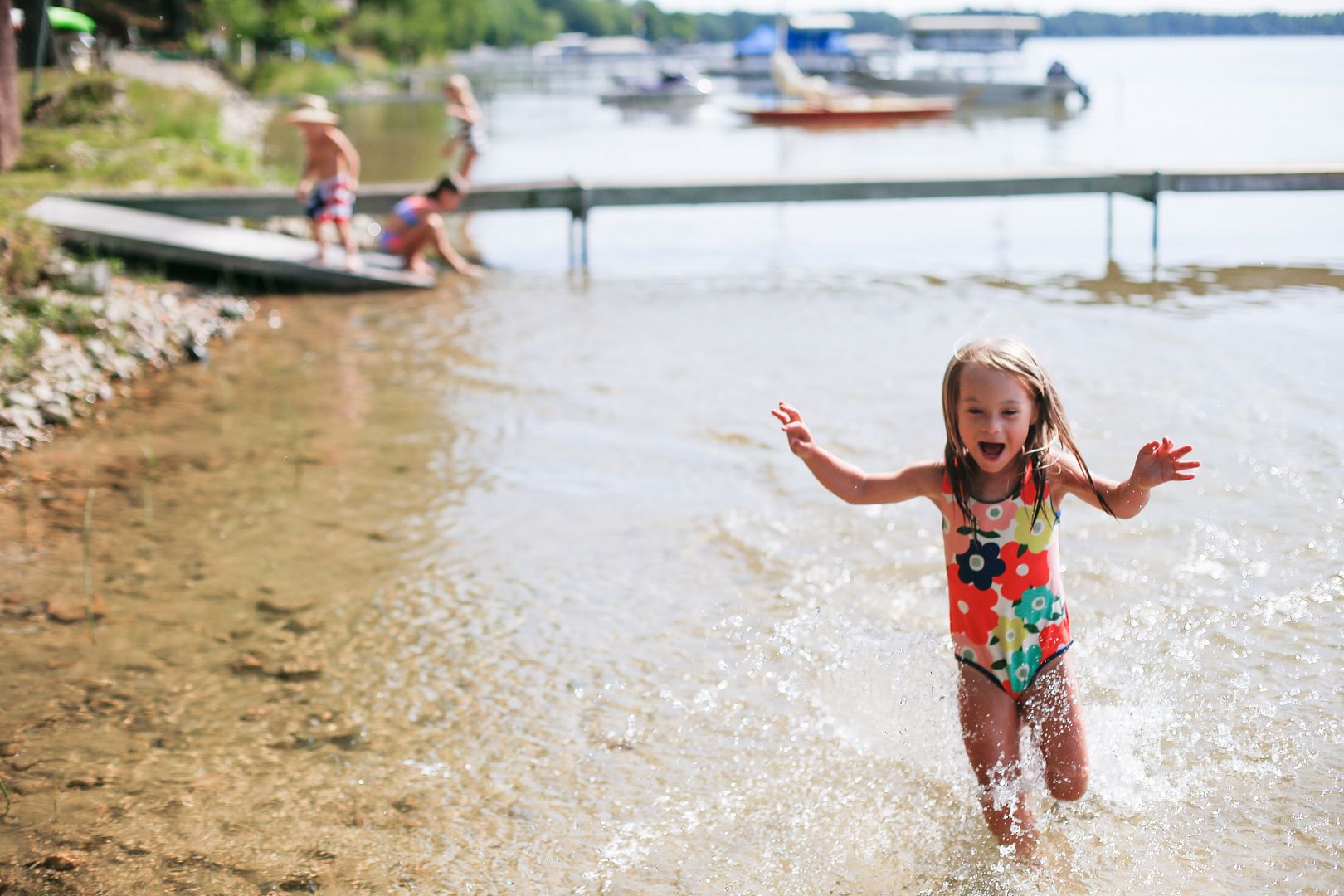 Building up to a dock jump, without testing the water first.
George Bailey, one of the lake resident's golden retriever. He's a saint, and I want him to be mine.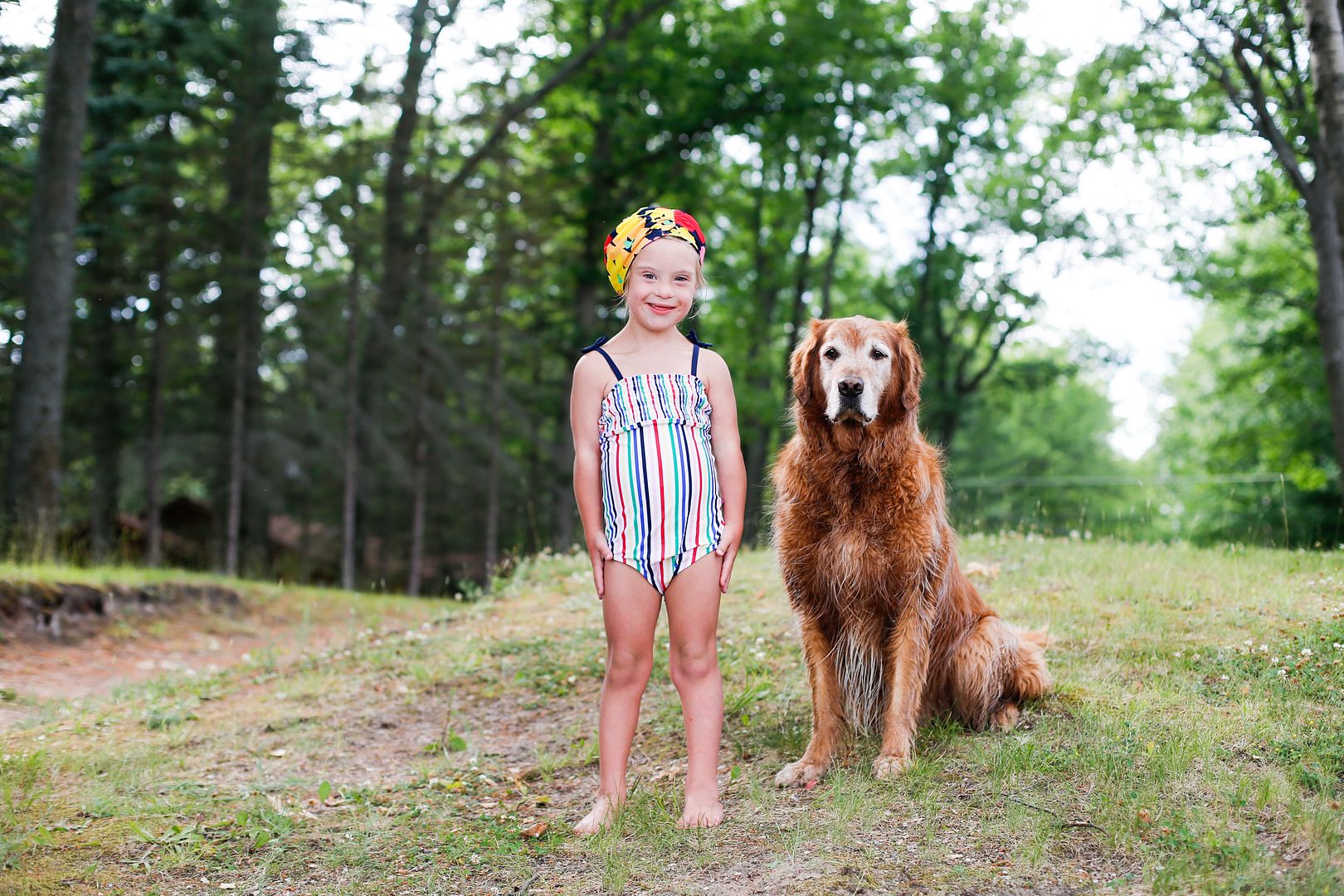 Nailing the heart sparkler photo.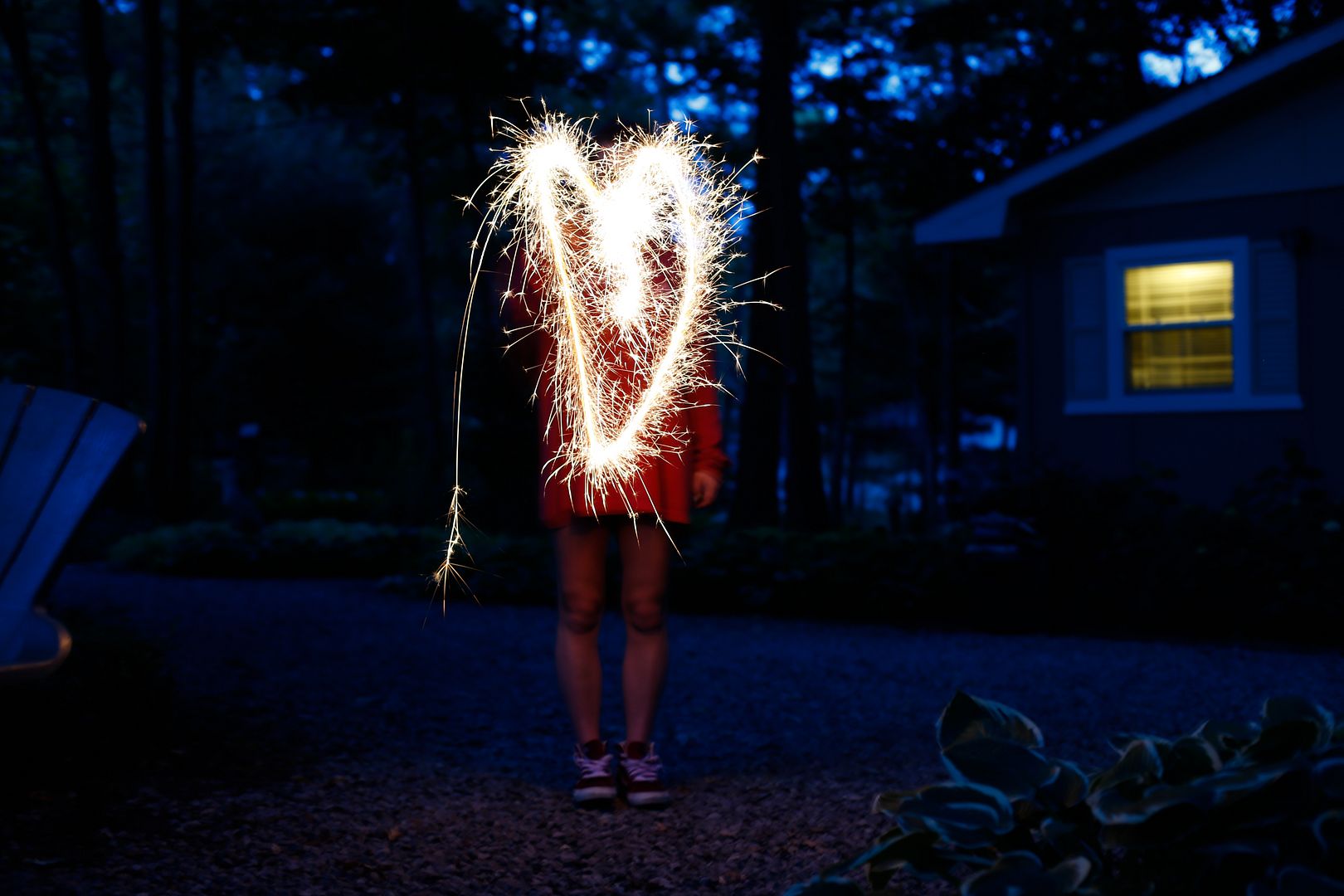 Naming the chickens.
There are 8 of them, and the kids all have their own names for them and argue over who's who. This is Red/Dude Man/Bill.
Being with my family in this state in July.