Earlier this year, I shared the Nella and Maude book I made Nella, based on the adventures she shared with her little doe friend and modeled after her favorite book, Kiki & Coco in Paris. It has since become her favorite book treasure, read and reread at bedtime, and definitely one we'll save forever. I knew I'd eventually make one for each kid and am currently piecing together Dash & Isaac, a story of a boy and his dinosaur who comes to life one summer.
When it's done, we'll save it for Christmas (got an e-mail that yesterday marked the 100 day countdown–WHAT?), but I realized I never shared some of our favorite shots for the book. We took Isaac everywhere we went this summer, and over time I collected enough good shots to create a good story line for his book.

(Cleveland, GA)

(somewhere outside of Louisville, KY)
Herbivores need to eat, like, all the time.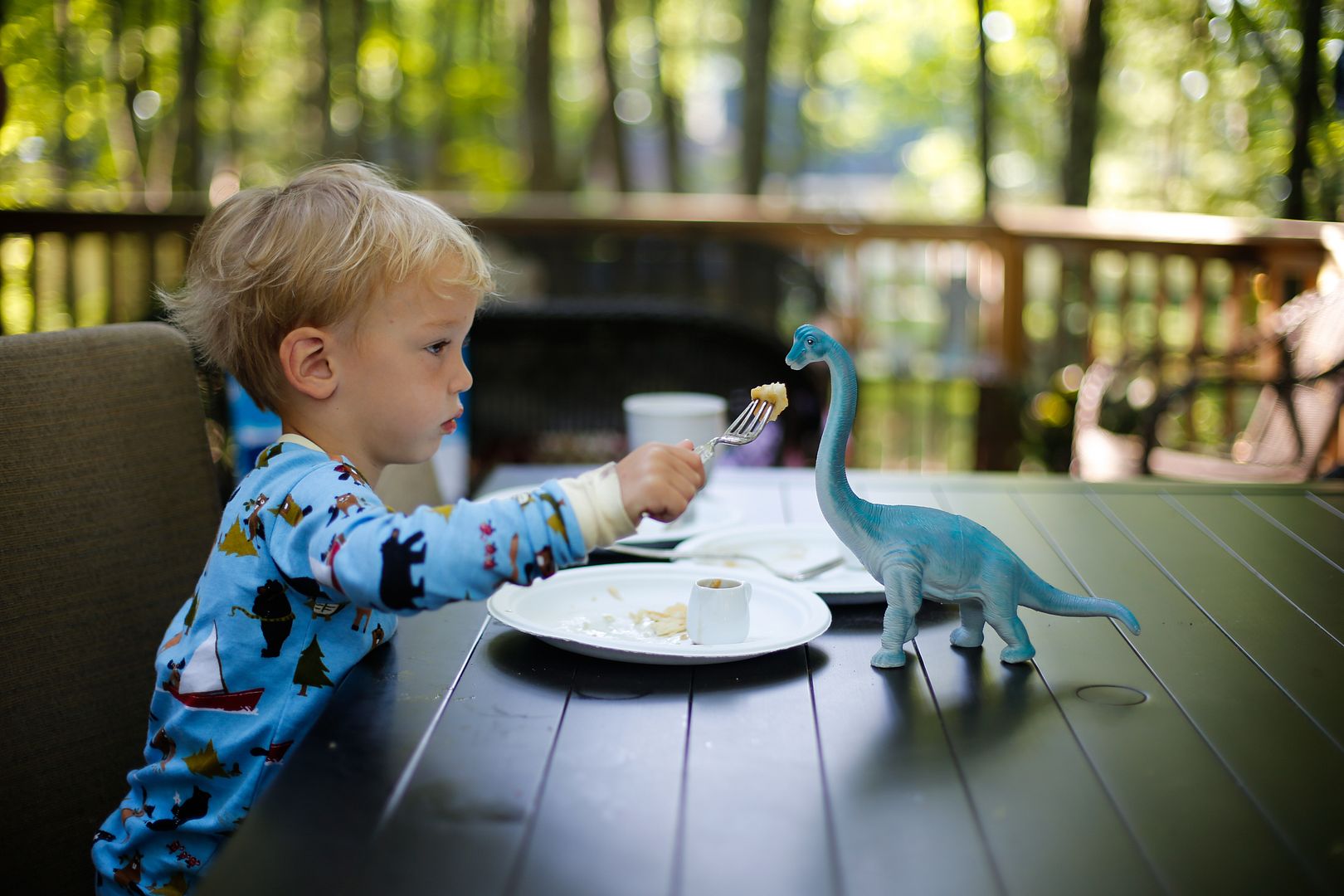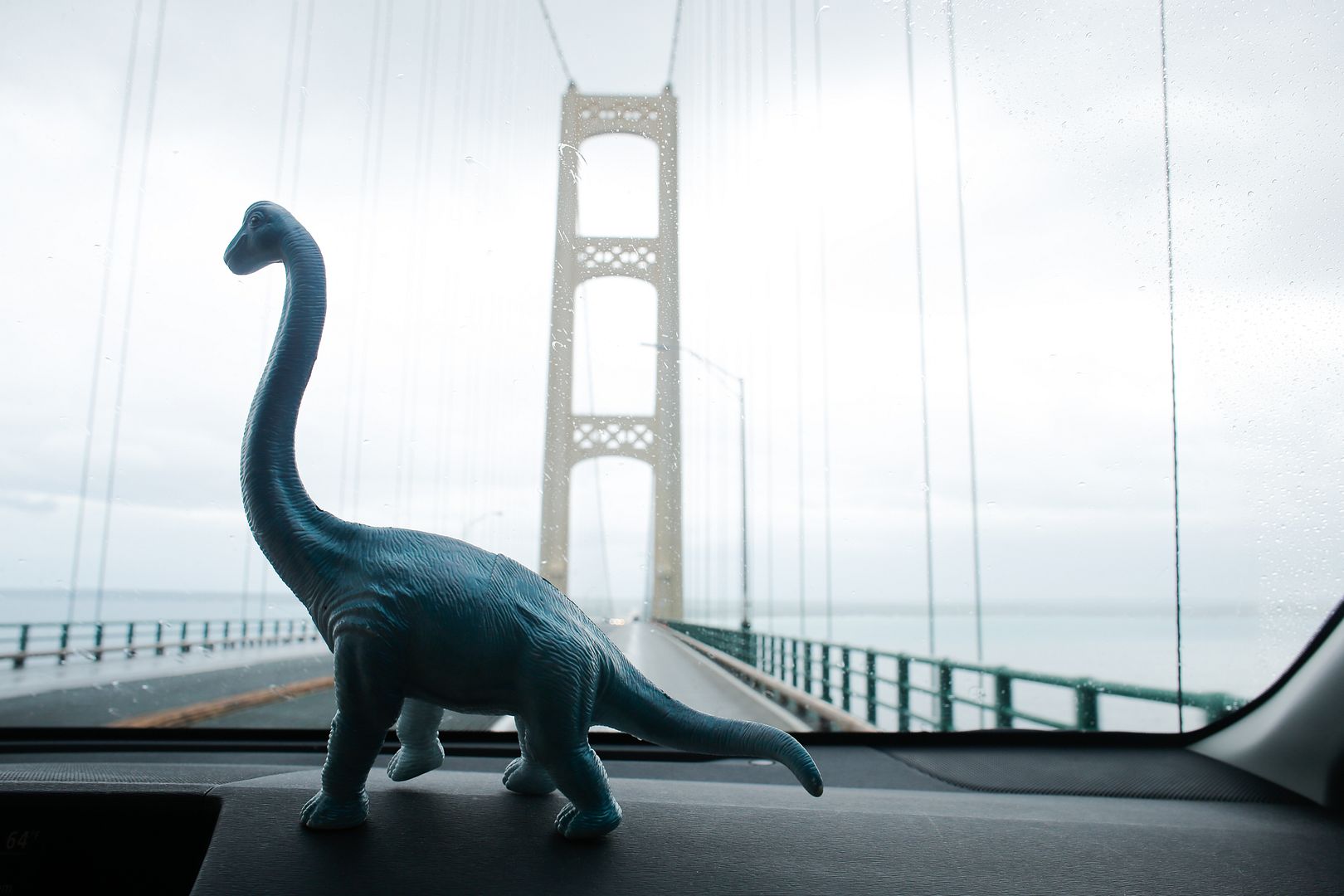 Ferry ride to Mackinac Island…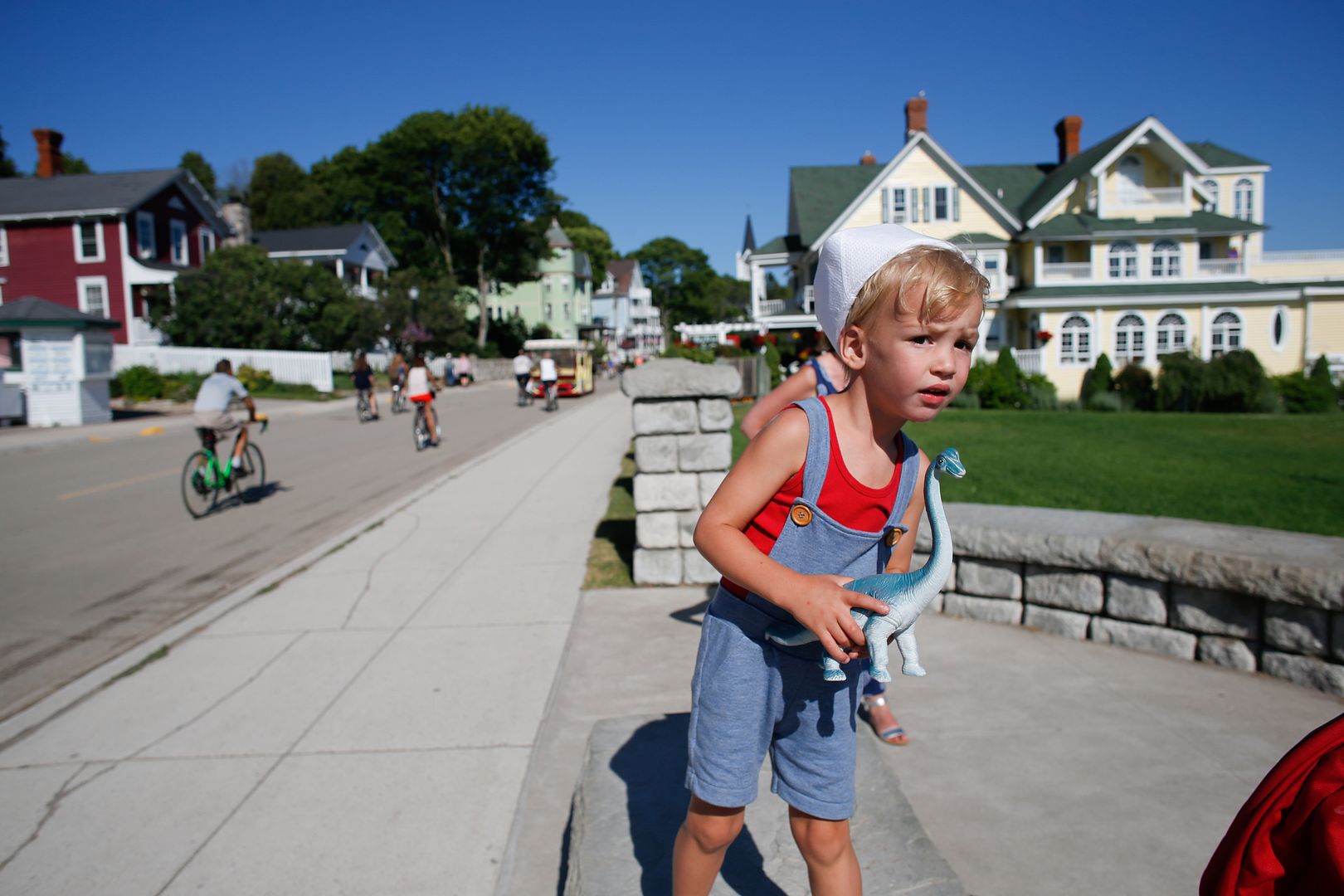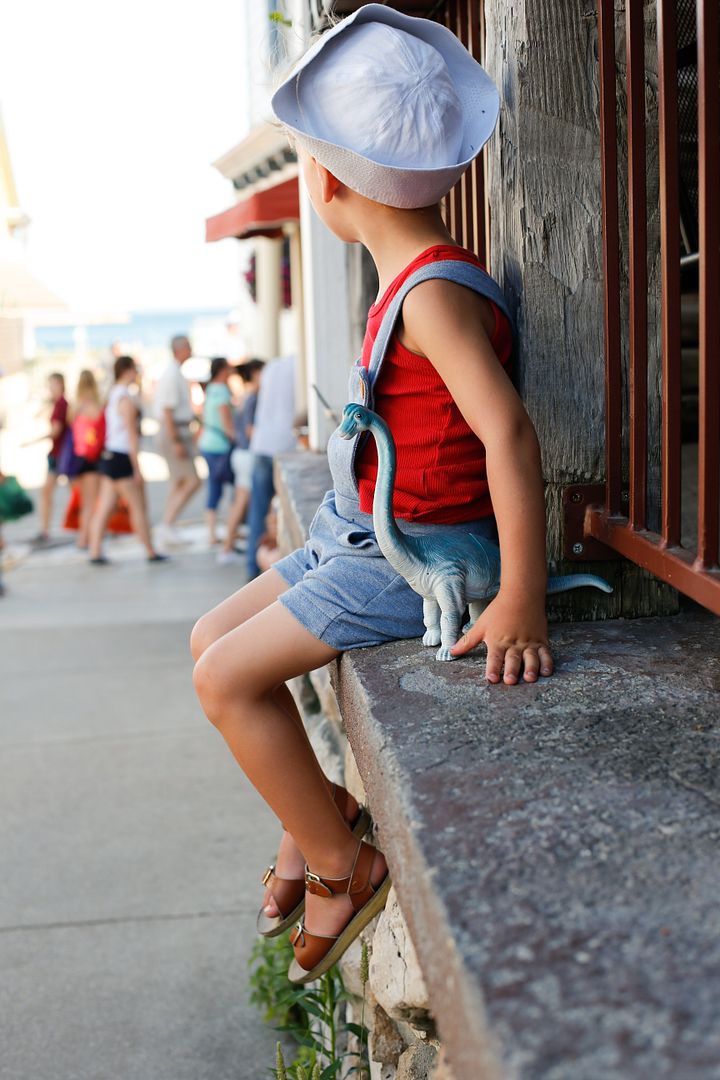 Isaac pulls some night shifts as an Uber driver for amphibians.
He also volunteers for the prison ministry.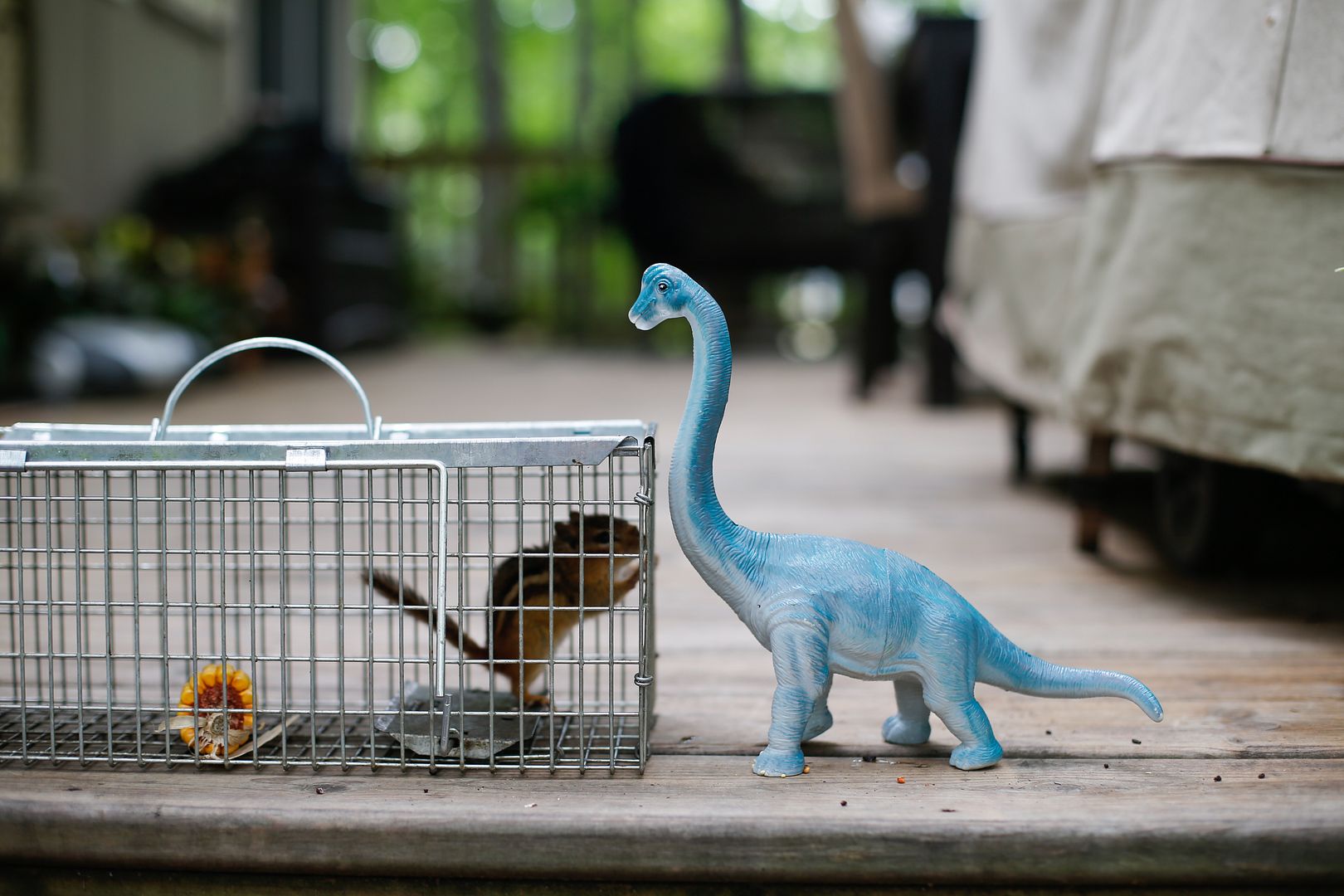 …and makes a mean batch of spiked lemonade.
Tellin' jokes. Brontosauruses are so funny.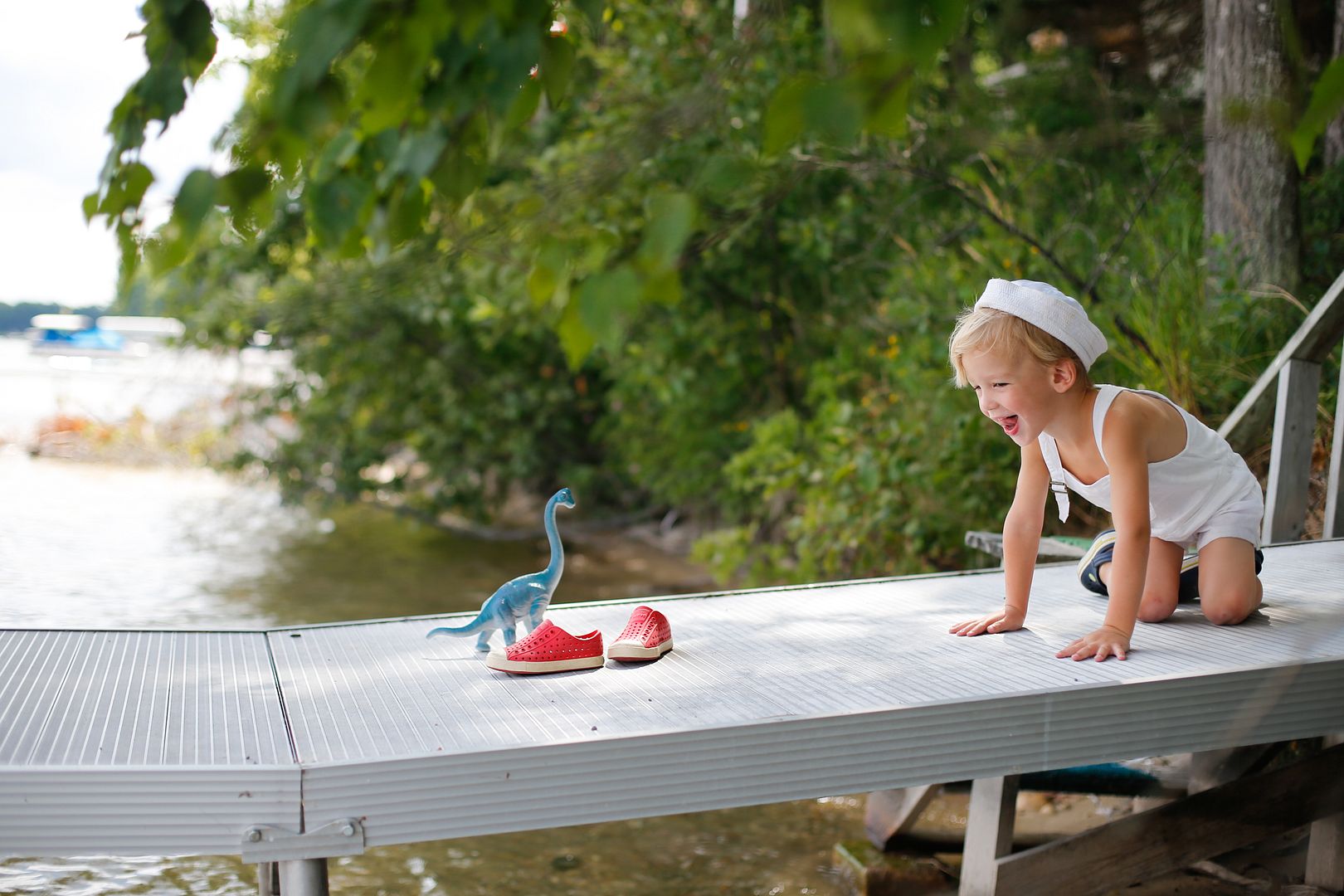 See, there's a lot of ways I can incorporate this next one into the story. I mean, is Isaac a preacher? Perhaps a B.C. messenger sent to A.D. times in a prehistoric time machine to study religions in the future? Is this a death scene? Does he give his heart to Jesus in a chapel in the woods? So many possibilities.
We'll stick with the childhood basics–a boy who has a great big imagination and an infinite thirst for adventure. And maybe, just maybe, I'll throw in a poop reference and make this his favorite book.  Either way, I can't wait to finish it.
For more on these books and how we make them, check out the Nella & Maude post.
And Happy, Happy FRIDAY! Here's to weekending strong.