This post is sponsored by Børn Shoes.
"What do you miss most about Fall?" my friend asks as I toss my sandals on the beach and smooth a blanket over the sand under the hot September sun that feels anything but Autumn.
"I miss cider mills," I say. "And sweaters on chilly nights." I wipe sweat off my forehead and dig my toes further in the sand. "I miss wool pea coats and mittens and the smell of burning leaves. Hay rides, corn mazes, tights and tweed."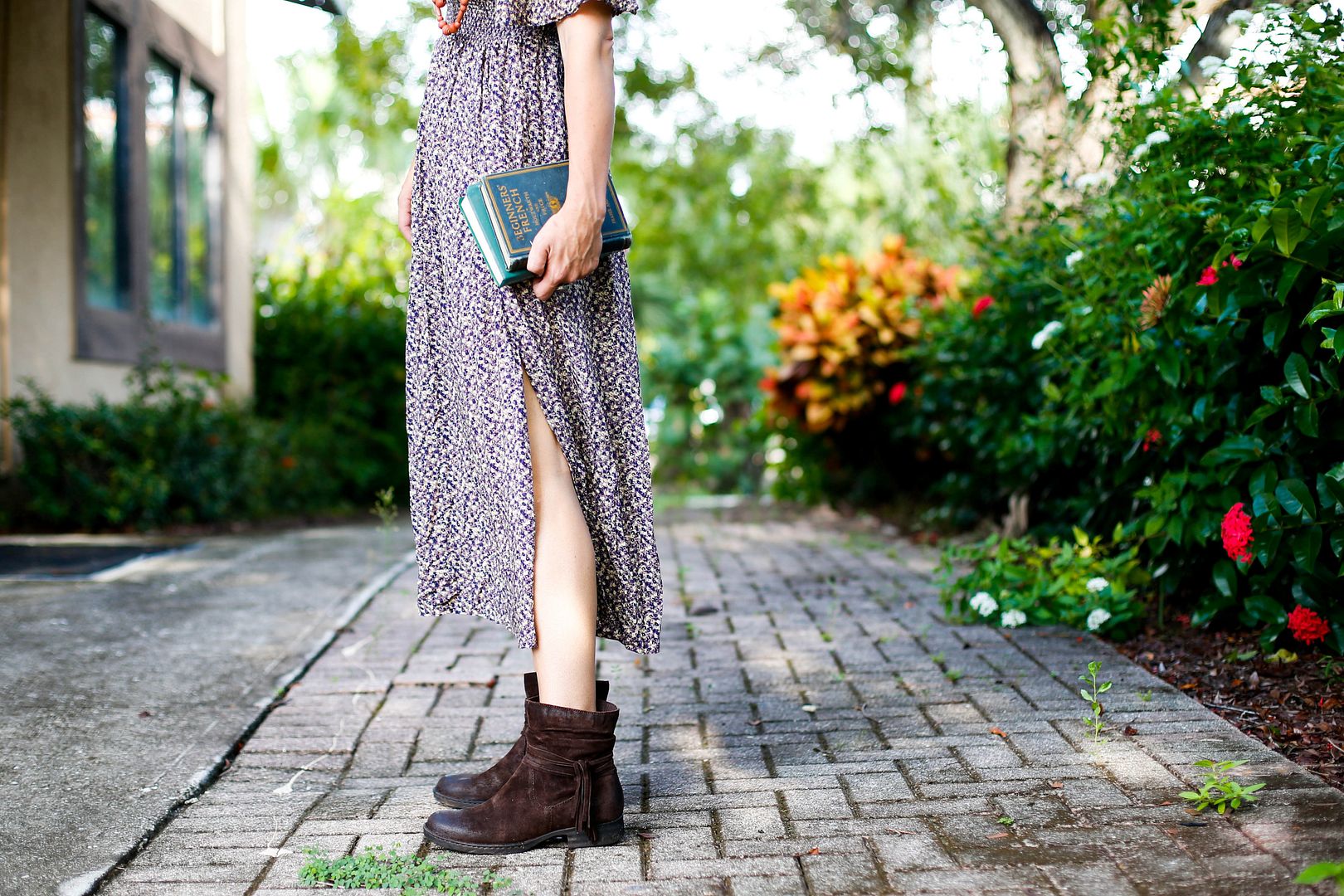 "I miss raking leaves and scanning piles of overlooked brown ones for red-tipped treasures. I miss real pumpkin patches and turning the heat on and knowing that the huddling season is on its way."
"Sounds heavenly," my native Florida friend says.
"It is," I say. "I can't begin to explain it."
I watch the waves spill onto the shore, erasing sandpiper prints. It's hot.
"But," I say…
"If you want Fall, you make Fall."
I look for and find a lot of the things I miss. Cool breezes early in the evening, dried bits of leaves on Florida paths, hints of reds and russets in sunsets, in crotons and copperleaf, in bird of paradise blossoms.
And those things we miss that we cannot find in our little worlds? We create. I wear tights and make soup and light candles and spread apple butter on wheat toast in the morning. We dim lights and watch football and send "Dinner at our house this Saturday night" texts out to friends. We slap sticky witch and bat and ghost window gels on our front door. Buy cinnamon brooms and gourds, move the light sweaters from the back of the closet to the front, wear all the boots. With shorts and dresses and jeans…boots for days.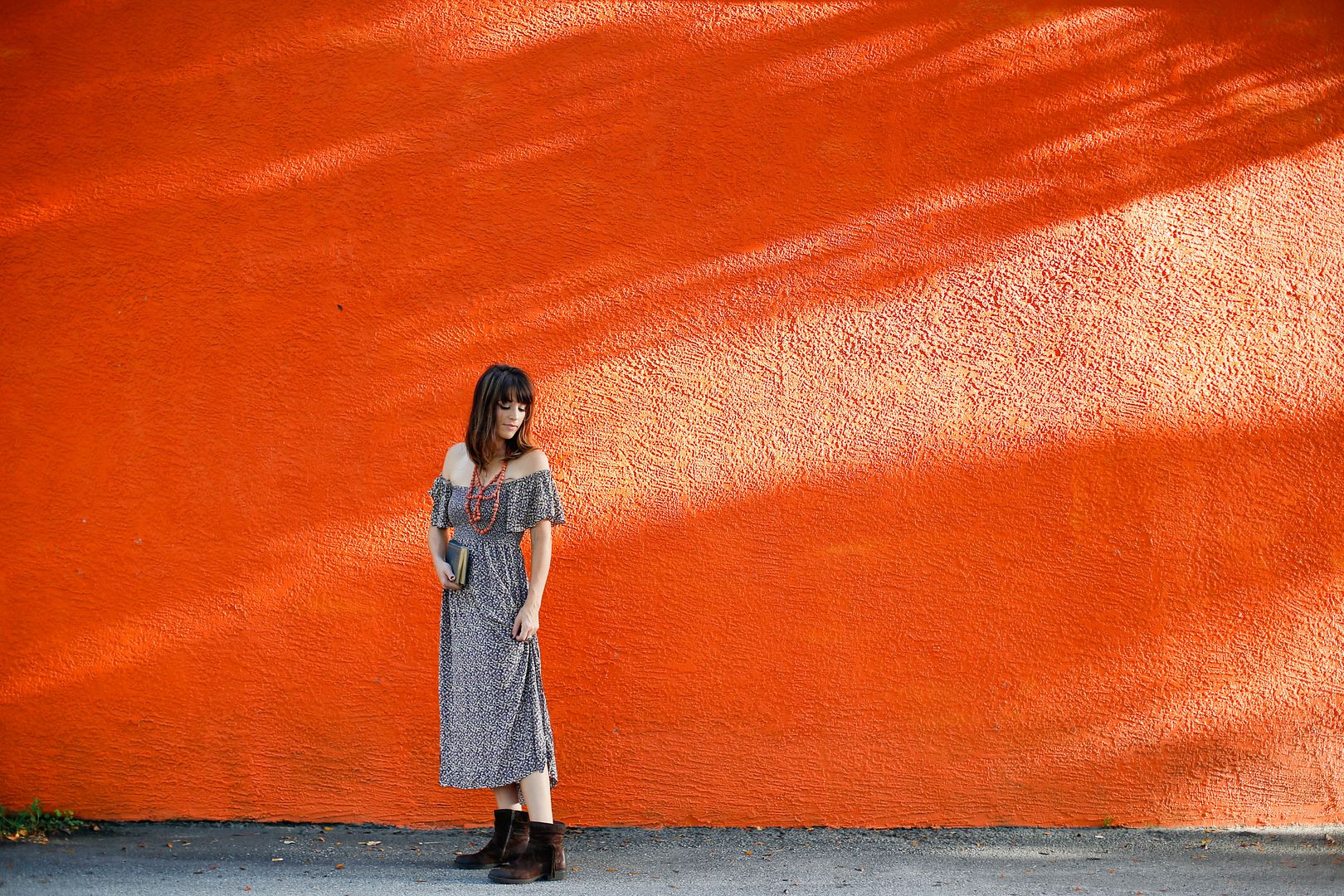 I have similar answers for all the "Do you miss?" questions.
"Do you miss teaching?"
I miss the first day of school. Pencil boxes. Memorizing all my students' names in one day. Making them feel loved. Writing lessons. Taping great vocabulary words to the wall and seeing them pop up in the kids' stories. After lunch read alouds.
But…I look for, find and create what I miss: the homework corner in my office with the jar of freshly sharpened pencils that smell like September. Tucking my kids in bed at night, nailing all the character voices from another chapter of Ramona Quimby, Age 8. Tagging along for field trips. Guest speaking about memoir in my friend's 8th grade writing class.
"Do you miss when they were babies?
I miss fingers curled around mine, snug sleepers, nursing in the middle of the night, walking into their rooms to check on them sleeping only to find them peeping through the crib slats. I miss sandwich bags stashed with Cheerios and peach puffs, tiny bodies glued to my hip, heavy heads resting on my shoulder as they fight their naps, phantom sleep sucking long after the boob has been pulled out of their mouth.
But…I look for, find and create what I miss: tickling their faces to put them to sleep, big-kid sleepers that still fit snug, catching occasional pincher grasps for goldfish crackers and pretzel stick snacks, nose-to-nose bedtime snuggles, holding little hands as I lead them into classrooms, mispronounced words, so many firsts still to come.
Do I miss a good northern September? Yes, But I'll make this September exactly what I want it to be.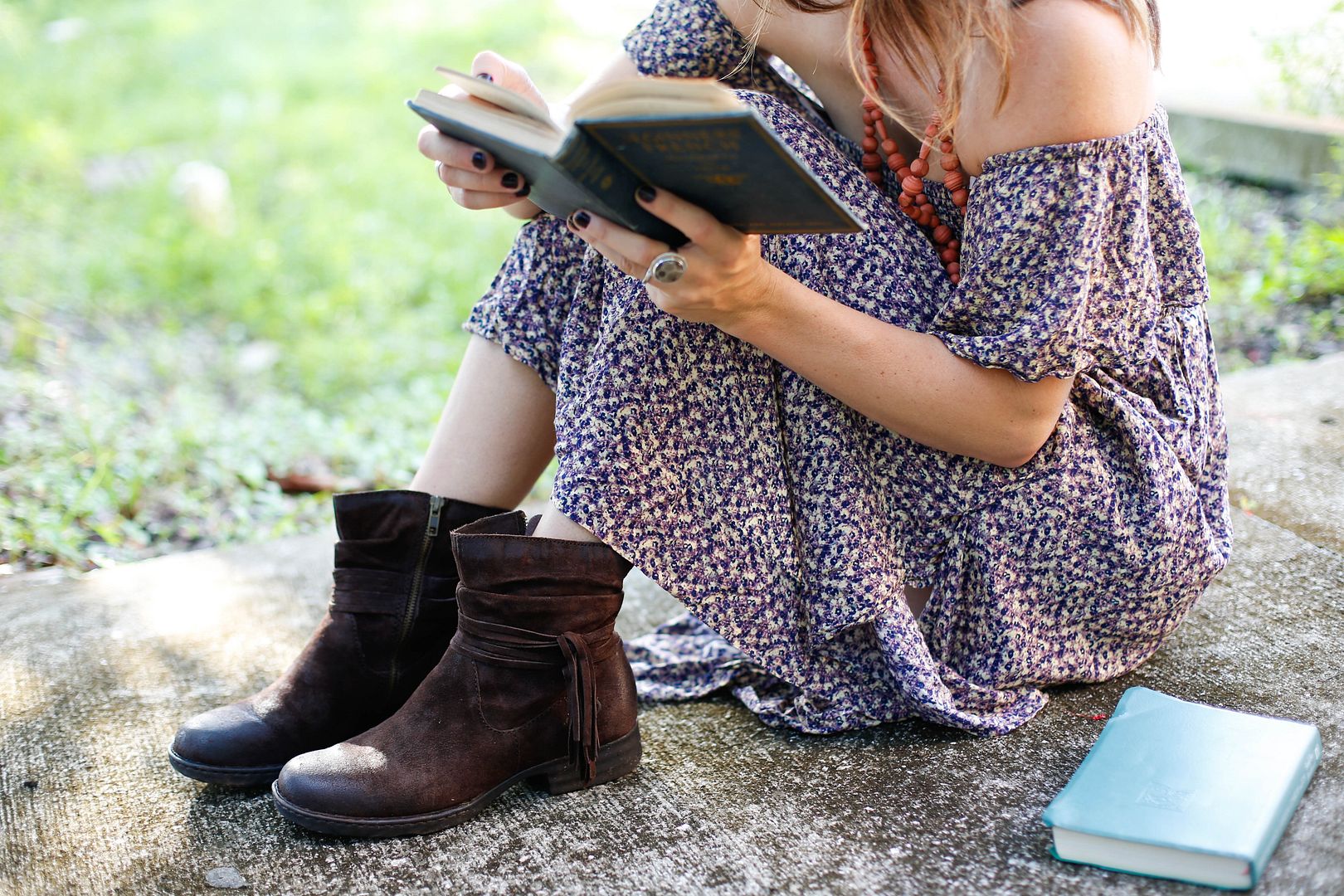 Black cherry nail polish, plum-print skirts, old books with yellowed pages and boots in rich leather that sing both heading out for adventure and coming home for retreat.
My closet's stashed with Børn love this season that keeps the comfort and style of fall alive, no matter where you live.
A longtime sponsor, style favorite and representative of so many things our family loves, we're celebrating the changing season this year with the new fall styles from Børn Shoes who continue to create premium, hand-crafted products that are are both comfortable and stylish, marrying the art of old-world shoemaking with on-trend fashion.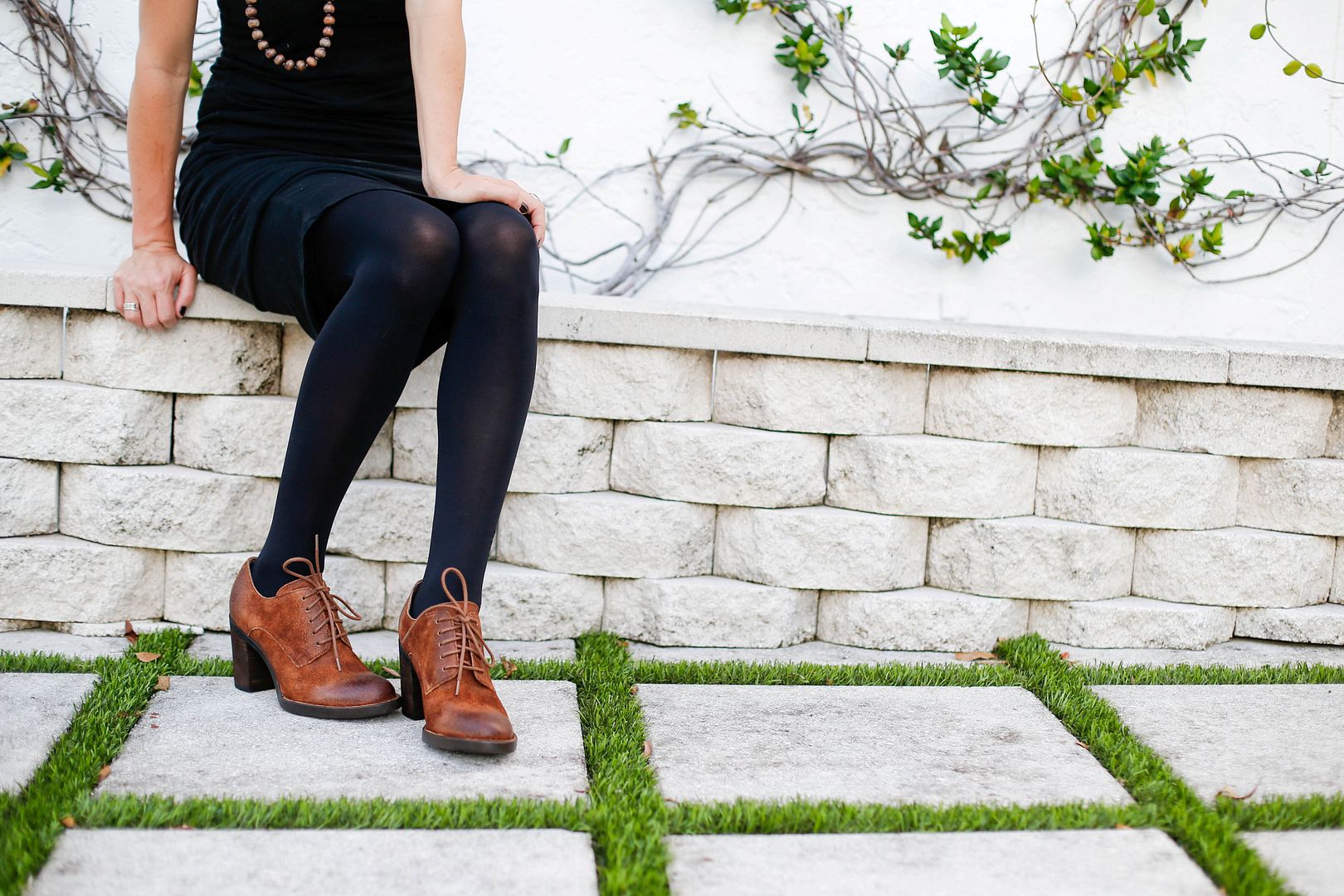 Kick some acorns up with these babies, the oiled suede Cross boot with a sassy fringe accessory.
Bring out your artsy side with their artisanal wool Panarea boot. I love the way it combines funky Southwest art vibe with an edgy heel and biker chick buckle for an overall cool-as-crap boot that says both "Come sit on my front porch for a cup of hot cider" as well as "I'm tougher than you think."
And my favorite? Forever slayed by a good 'ol fall lace-up oxford. Meet Jolene in a couldn't-get-much-autumner hue called Tobacco Distressed.
You don't even know how many loaves of pumpkin bread I'm going to make while wearing these.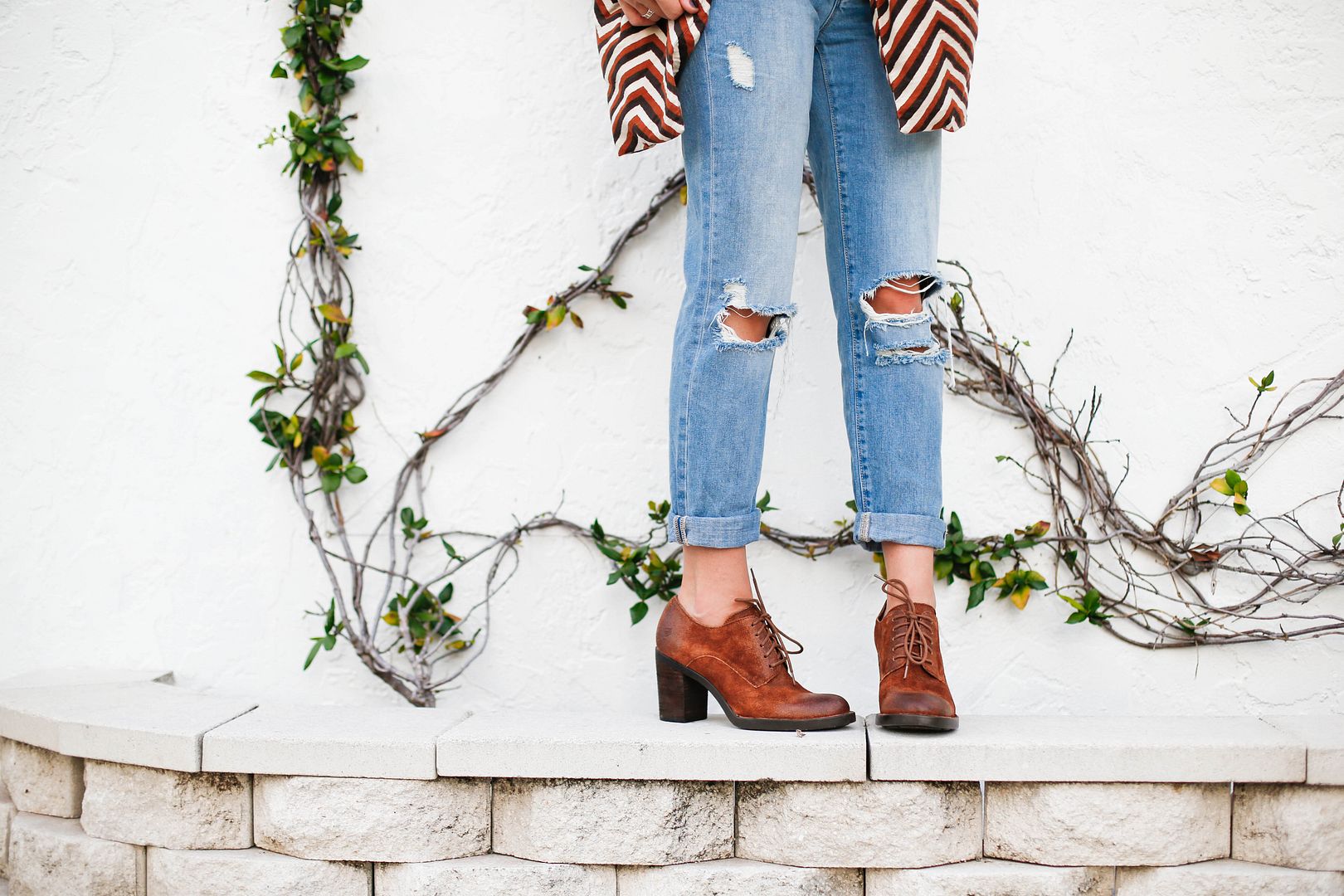 To finding our fall and every other thing we're looking for…and to creating it in our own beautiful ways when it's hard to find.
Long live Tobacco Distressed. And cider mills. And corn fields. Okay, one more–wool beanies. Alright, alright, I'm done.