And just when I think that all inspiration has withered, that the very spark of life that breathes all good things in me–the ideas, the ambition, the words, the color, the creativity–has been snuffed out…Just when I make the call–THIS IS IT! I knew it, it's seriously for real gone this time and it's never coming back and I'm going to spend my whole life running around taking my kids places and folding laundry and spending the precious few moments of alone time doing nothing but sitting on this couch scrolling Instagram looking at other people's lives, screen shooting inspirational memes and online shopping for things I don't need to try and will the glow to relight (cute stationery, rainbow barrettes and detachable Peter Pan collars help, not gonna lie)...Just when I calculate that this is the longest creative dry spell ever so, yup, this is the end…
…then it emerges.
Sssshh. Do you hear that? First, just a whisper. A tiny flicker. A sleepy voice, slowly waking up: Oh hey, I'm still here.
And it grows. An idea. A creative rush. A motivating pull. A moving pen. A song, a poem, a dance, a paint color, a fire. A contentment. A confidence. A recognition of the stockpile of reserves I have–an entire hallway of doors I forgot I had access to–stories and feelings and inspiration I subconsciously collect over time. A freedom to explore them. A removal of what blocked them.
It always, always comes back.
But rest assured. I will freak out when it gets quiets again in, say, 3-8 more weeks, that indeed THIS is the time it's gone. For. Ev. Er.
It's a fine balance between learning to enjoy the rest and satisfaction of not thinking and creating or needing to do something–of simply driving kids to school, folding laundry and sitting on the couch–and stirring the pot for some good old dissatisfaction that Martha Graham would say fuels this whole thing. As that graceful little mover expressed, "[There is] no satisfaction whatever at any time. There is only a queer divine dissatisfaction, a blessed unrest that keeps us marching and makes us more alive than the others."
So if you're stumped, feeling a little too rested, convinced your creative brain that used to dance all hours of the night is permanently dried up; if you're afraid you'll never have another good idea again, another swell of motivation that makes you act on that itch, get out the door, start the course…just hush for a moment and listen. "Put your ear down close to your soul and listen hard." (Anne Sexton). There's a divine dissatisfaction in all of us. It just needs to be set free.
And when you hear that little voice and hand it a megaphone, a pencil, a paintbrush, a stage–you notice more, feel more, enjoy more.
Enjoying lately…
Finding beach treasures. A new corner of sand we explored. Speckled cat's paw shells, tangled seaweed, a dried up silver minnow flickering in the sunlight. We named him Bob.
Alone time with "the last baby." I'm one too and love to hear my mom talk about the few years we had alone at home together while my brother and sister were at school. How we played Memory, baked brownies, played music and how I frequently asked her if she thought my siblings were thinking about me and how she always replied "yes" even though they probably weren't.
That one-on-one time though–so special.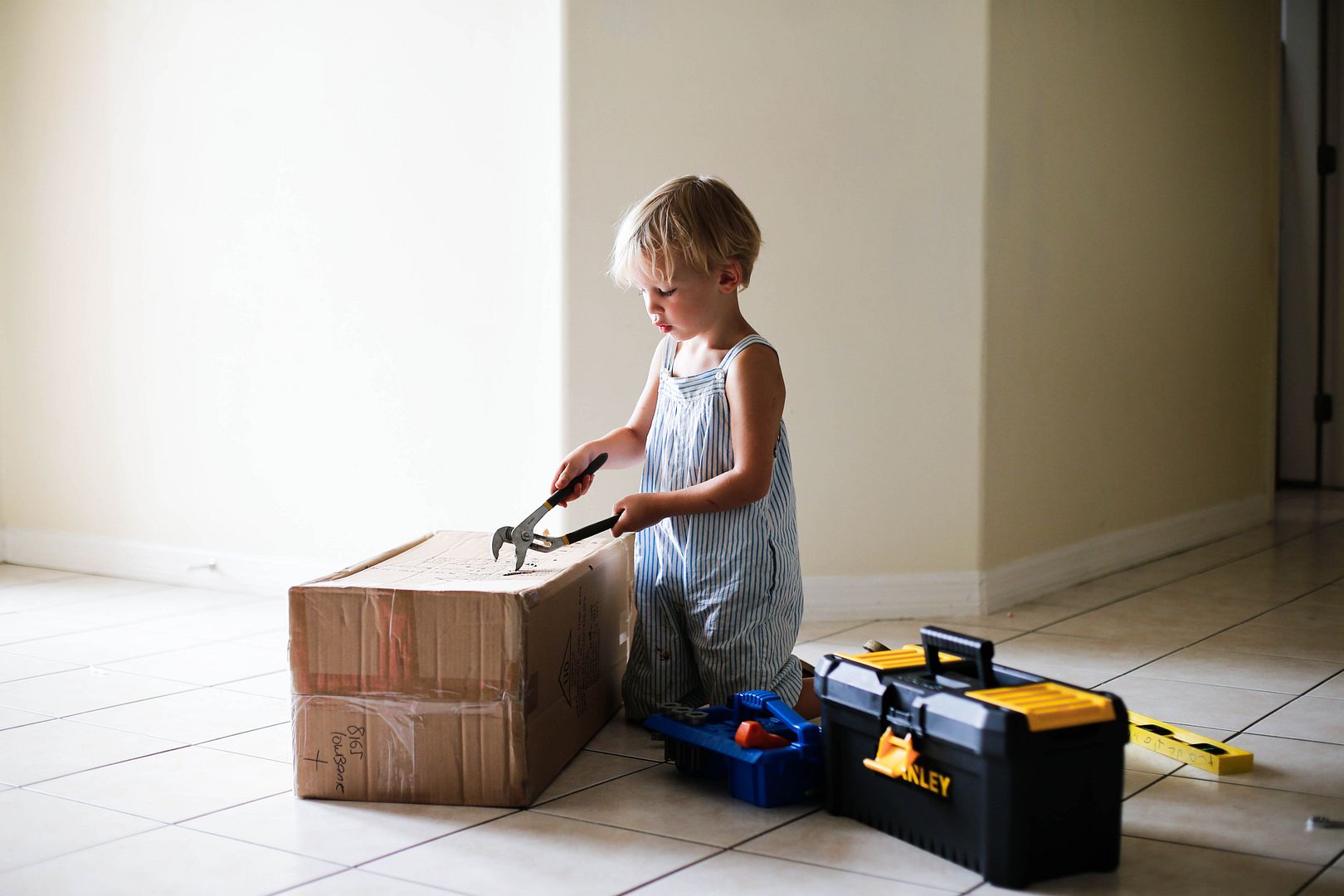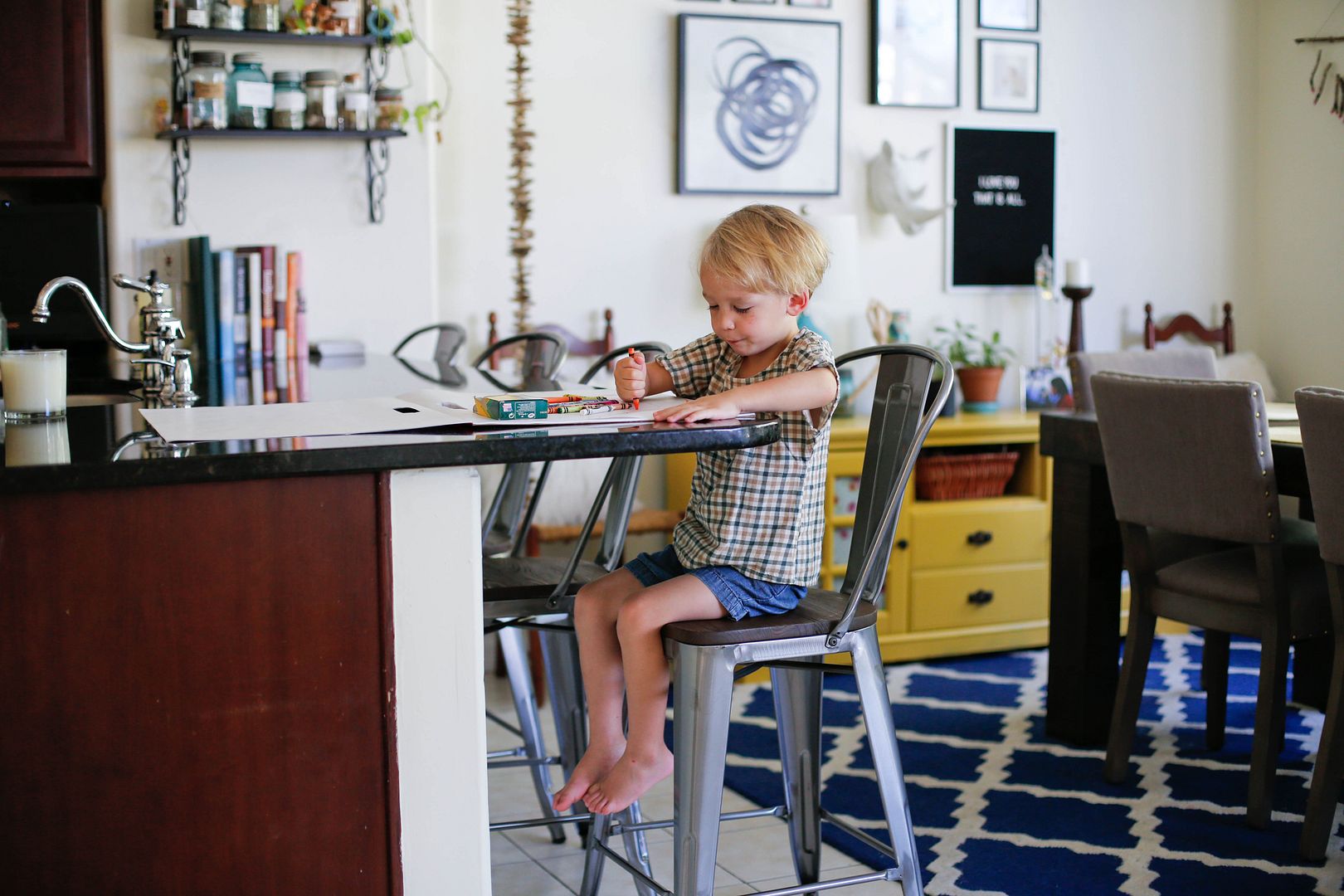 The Wedding. Big day here last week–these two got married. Bow tie, curtain veil, processional music, the works. The happy couple have been married six more times since and are planning on honeymooning at the park. The bride and groom are registered at Toys 'R Us.
A Sunday morning twirl.
A Saturday morning jump session.
Adding some northern Michigan lodge flare to Dash's room.

Bear garland, pine tree pillows, Camp pillow.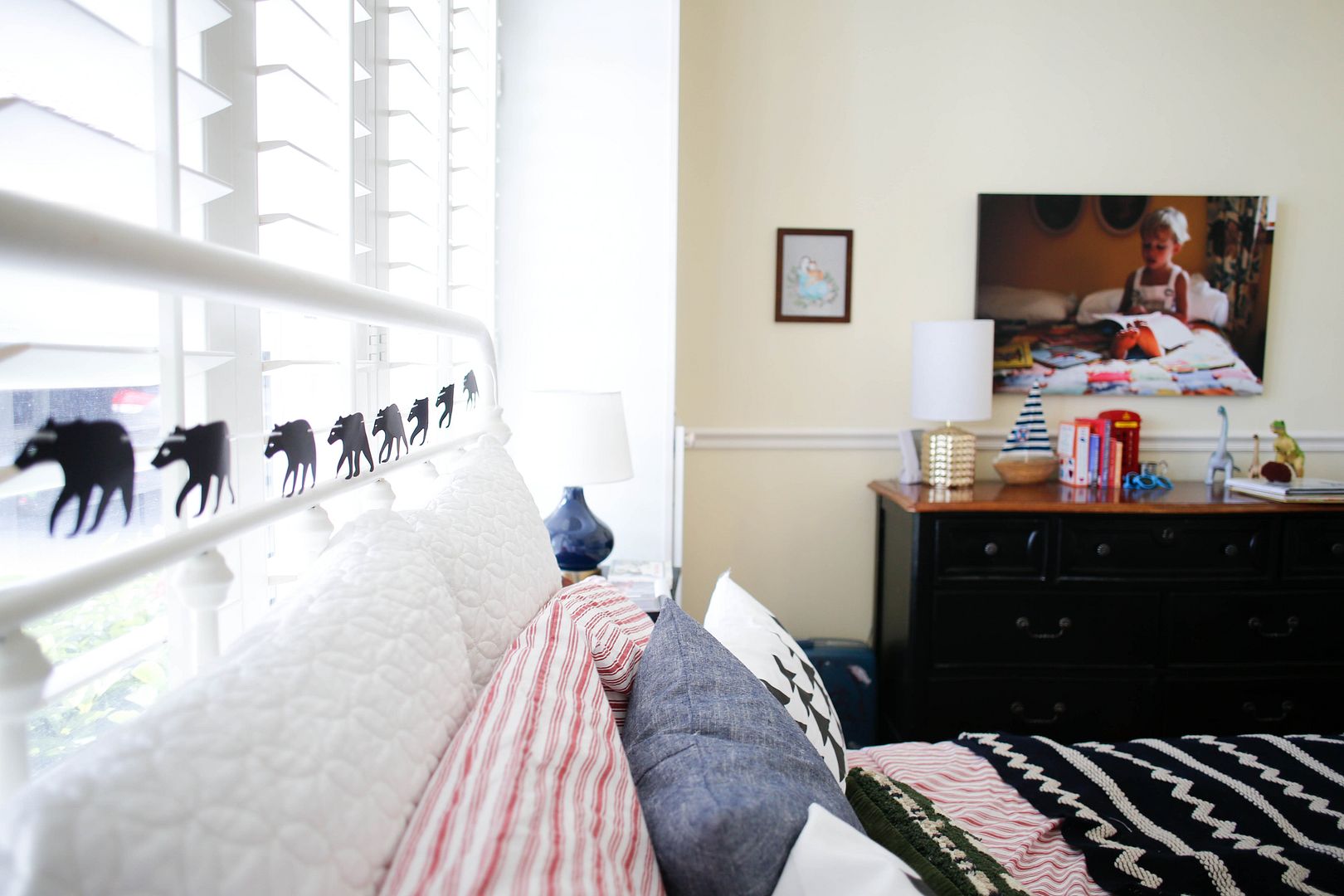 Mornings…and my handleless mug kick.
Dinosaurs everywhere. 
Somewhere between little girl and strong woman…
…sweet Lord, I love this girl, and forging the path into parenting kids who are not drinking out of sippy cups is beautiful/terrifying/hard/amazing.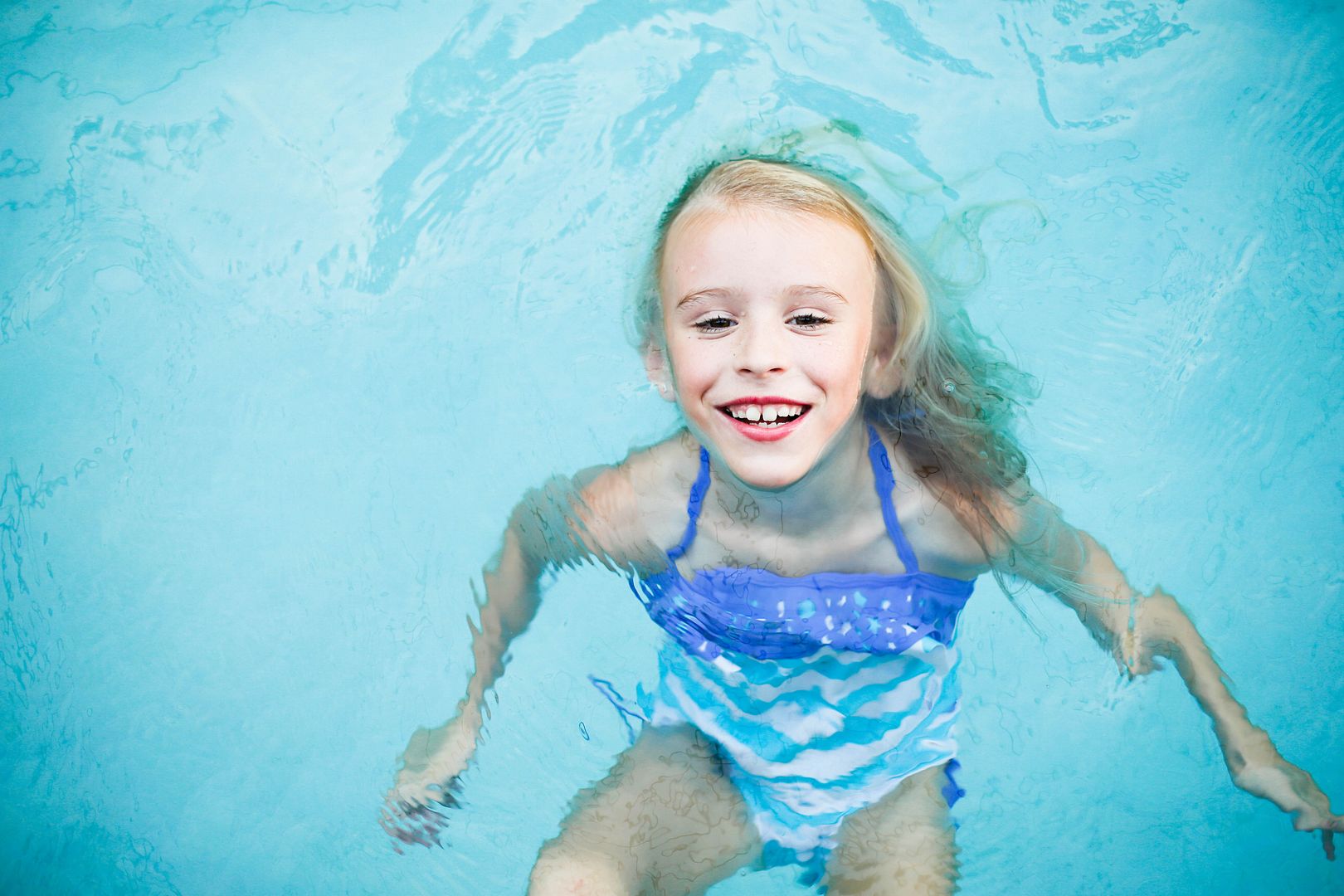 Dipping our feet into Fall cooking.
Like Hot Wassail and Homemade Peach Poptarts…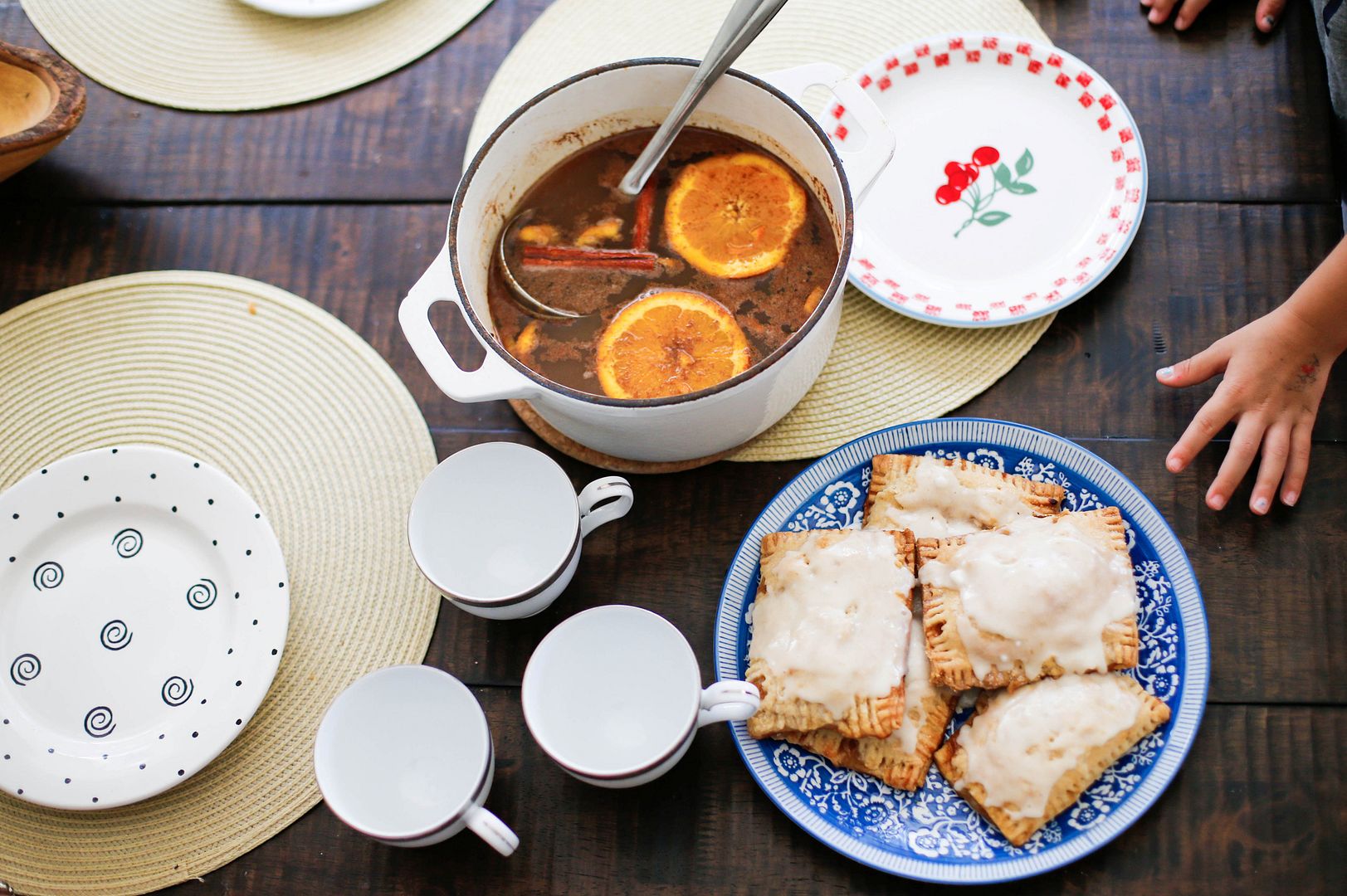 For the Wassail: I poured a little less than half a gallon of apple cider into a dutch oven along with the juice from one squeezed orange, about a tablespoon of brown sugar and several good shakes (probably nearly a teaspoon each) of cinnamon and cloves. I grated some orange peel into the pot, floated some cinnamon sticks and a few orange slices, and let it simmer for a good half hour. Ladle it into your favorite mug, curl up on the couch with a blanket, and dig around Netflix until you find one of the following: Little Women, You've Got Mail or Julie and Julia.
For the Peach Poptarts: Inspired by this recipe, I used my mom's pie crust recipe. Fork together 2 cups flour, 1 cup shortening and 1/2 tsp. salt until you get little pea-sized beads. Slowly add 1/2 cup of milk and mix everything together until good pie dough forms (I take my rings off and get my hands right in there). Generously flour a flat surface and roll dough out until 1/8 – 1/4 inch thick. I cut long rectangles that would fold over to make above poptart shape. Fill the rectangle with a couple spoonfuls of peach filling (below), fold closed, poke a few "breathing holes" on top and fork the edges to seal. Sprinkle with sugar and bake on a cookie sheet at 375 for 20-25 minutes or until tops are lightly browned. Or skip the sugar and frost with a little vanilla glaze when they're finished (choose the latter, choose the latter!).
Peach filling: Chop up three fresh peeled peaches (like dice 'em good). I didn't measure what I added to them, but the peaches weren't very sweet so I put in probably a tablespoon of sugar, 2 tablespoons of sweet apricot preserves and a good several shakes of cinnamon.
Vanilla glaze: I just mixed some powdered sugar, a smidge of soft butter, 1/2 tsp. of vanilla and a little milk in a bowl until it made a nice frosting consistency. I spread it over the tarts when they were still a little warm so it got all melty and glazey, and why yes those are official baking terms–feel free to use them. Also, I wing almost everything in the kitchen, so throw in a "give or take" to every instruction above. One more also: THESE TARTS WERE EVERYTHING. The kids inhaled them. As did I. Brett's not really a dessert guy, but he smiled and said the kitchen smelled good which is a 5-star review in his dessert category.
Making an end-of-summer crown from some tiny wildflowers I picked up on a run the other night.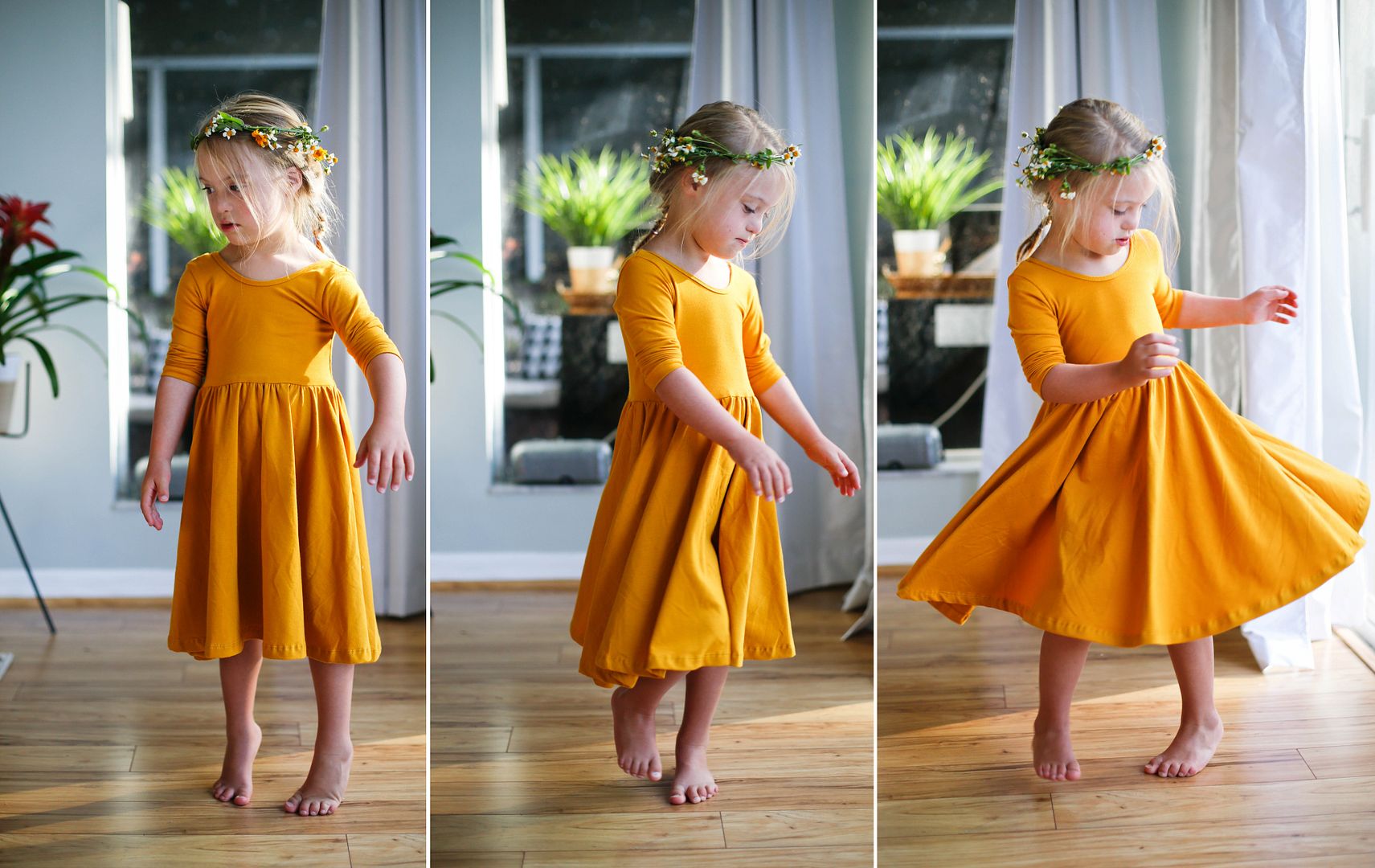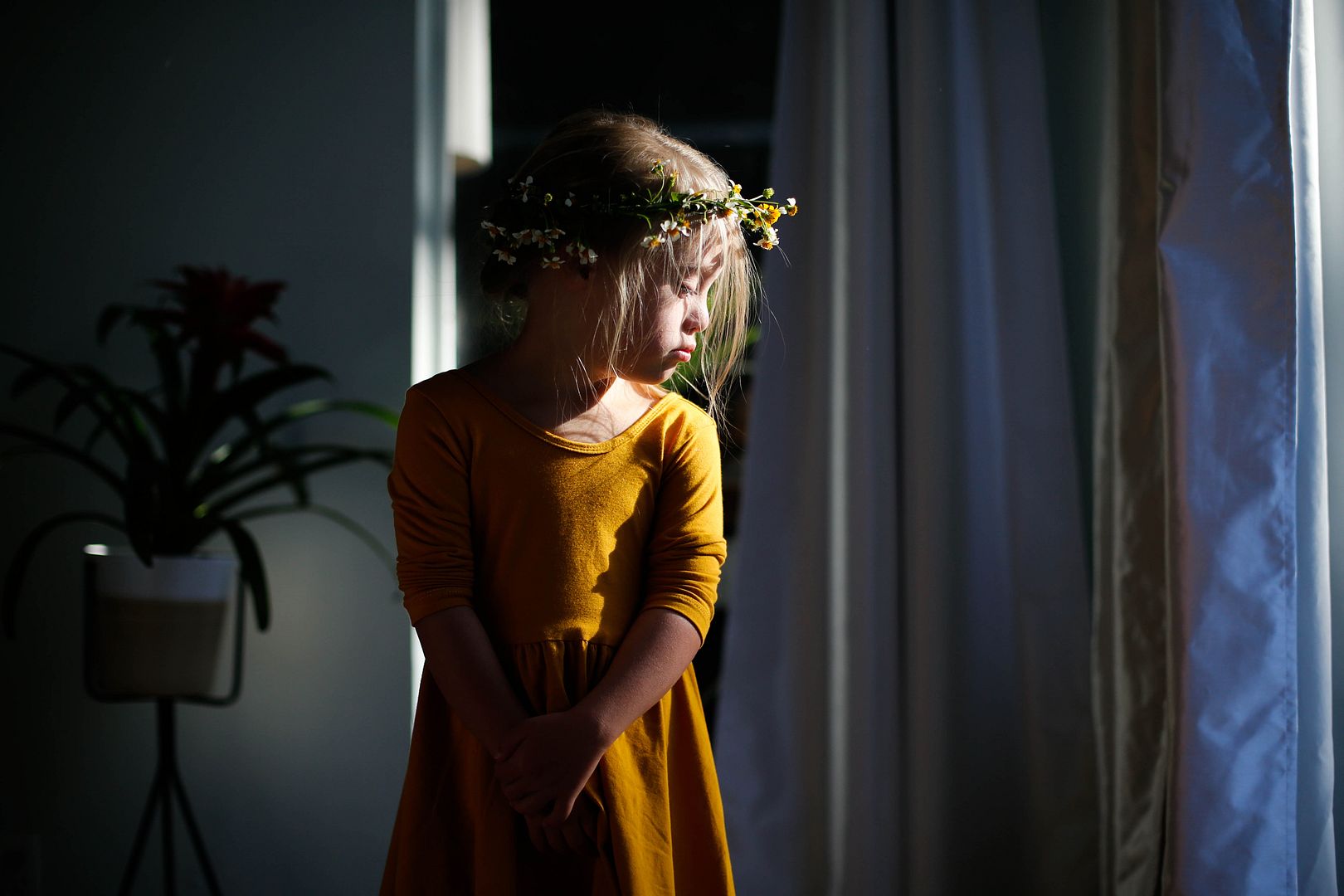 Hearing the voice of divine dissatisfaction, listening…moving forward.