This post is sponsored by KeVita.
I'm 37. According to the "Do's" and "Don'ts" lists in fashion magazines, this puts me somewhere in the bracket between "Go for it!" and "only for a Halloween costume" for trends such as overalls and "I woke up like this" shirts. But when it comes to health and body issues, there's only one bracket where I want to be…I want to feel good. Sometimes feeling good involves clothes and lipstick and a great pair of earrings, but most of the time it's about overall well being–listening to my body, taking care of myself, staying active, loving well. I've come a loooooooong way since Brown Sugar Pop Tarts and Sour Patch Kids days, and if there's one thing different about my body than ten years ago, it's that it will speak up. Not enough water? Too much to drink? Skipping meals? Aw, hell naw! It lets me know–and usually the second I roll out of bed. I do know that health and beauty resonates from the inside, and most of us could probably say that we feel our strongest and most beautiful when we are taking good care of ourselves–when we're listening to our needs.
I got a compliment one time from a friend who noticed, "You look really–I don't know, content." And I loved it because it's exactly what I was feeling at the time. If we could capture these inner feelings more often–how strong we feel when we finish a run, how protective we feel when we're kissing our 3-year-old's forehead after a scraped knee, how happy we feel as we step out to let the dog out in the morning and happen to catch the pink sky of a rising sun, how confident we feel as we write the final sentence to a journal entry we poured our heart into–and transform them into mirrors, imagine how beautiful and healthy we'd view ourselves as.
So I have an easy challenge for you–and one that does double good.
KeVita wants you to do just that–take a selfie that represents how you feel–and use their #InnerSelfie photo app (you don't even need to download anything–just go to the link!) to share how you FEEL. Energized, content, peaceful, driven, strong, fearless, sensitive, excited, ALIVE–you title your own.  Not only that, in their continued mission to support digestive and immune health, KeVita will donate $1 to the Gastric Cancer Foundation for each inner selfie shared (use hashtag #innerselfie).
I am INSPIRED inside. By all that surrounds me in my 37 years and this great big world full of opportunities. Okay, and fall. I'm inspired by pumpkins and wheat wreaths too.
If you haven't tried KeVita drinks yet, they're refreshing and loaded with probiotics, which can support immune and digestive health by enhancing the beneficial bacteria that line our guts and help us absorb our food's essential nutrients. You know, the stuff that Sour Patch Kids lack.
Their Master Brew Kombucha is an energizing caffeinated drink that's super robust (I love the ginger one!).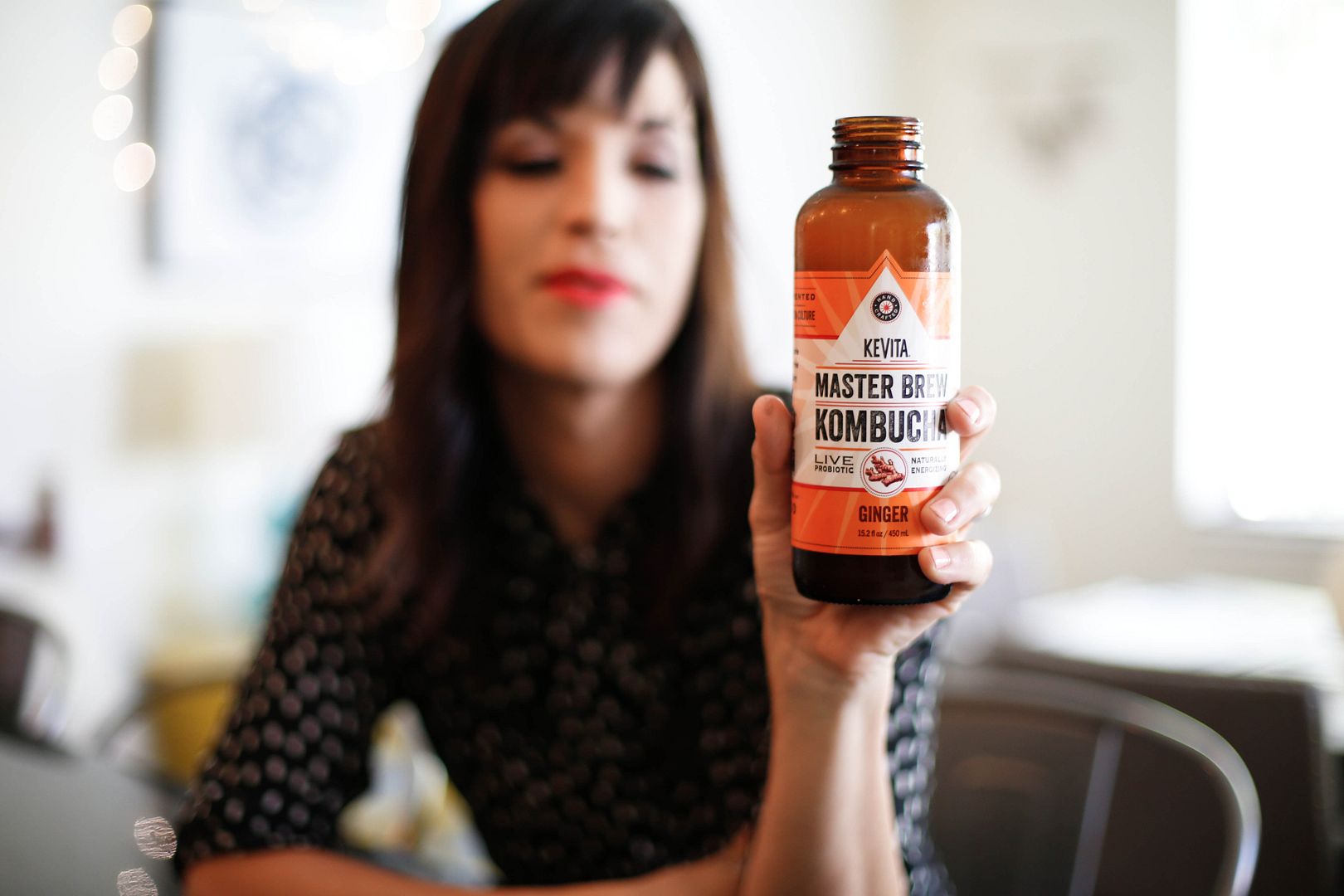 But their sparkling probiotic drinks are my favorite–many are low calorie and all are naturally fermented. I like 'em spicy, so the lemon cayenne one's my fave.
Want to try it?
KeVita is giving one reader 3 months of free KeVita (10 vouchers/month for a total of 30 vouchers).
I may be too old for overalls (still gonna wear them), but I do know that feeling good helps me live better. To more #innerselfies!