This post is sponsored by IKEA.
I walked in on Nella and Dash playing school the other day–the two of them huddled around a table, a piece of paper in front of them. It didn't take long to figure out that Nella was the teacher as Dash held a pencil and she gently corrected him for his sloppy attempt at a "T".
"That's not a T," she said.
So he tried again, seeking her approval.
And when she didn't praise him for a better job, he called her out on it: "You didn't say 'Good Job.'"
The two of them continued, giggling through Dash's obvious attempts to ruffle his teacher's feathers (potty talk, potty talk, potty talk) and challenge her classroom management skills (scribble, scribble, throw pencil, fall to the ground). They eventually ditched the "classroom" to Nella's room, trading school clothes for dress-up clothes and trailing toys from the bedroom to the hallway to the living room. I secretly watched and listened to them the whole while, delighted to see the highlights of their friendship and their love shine through play.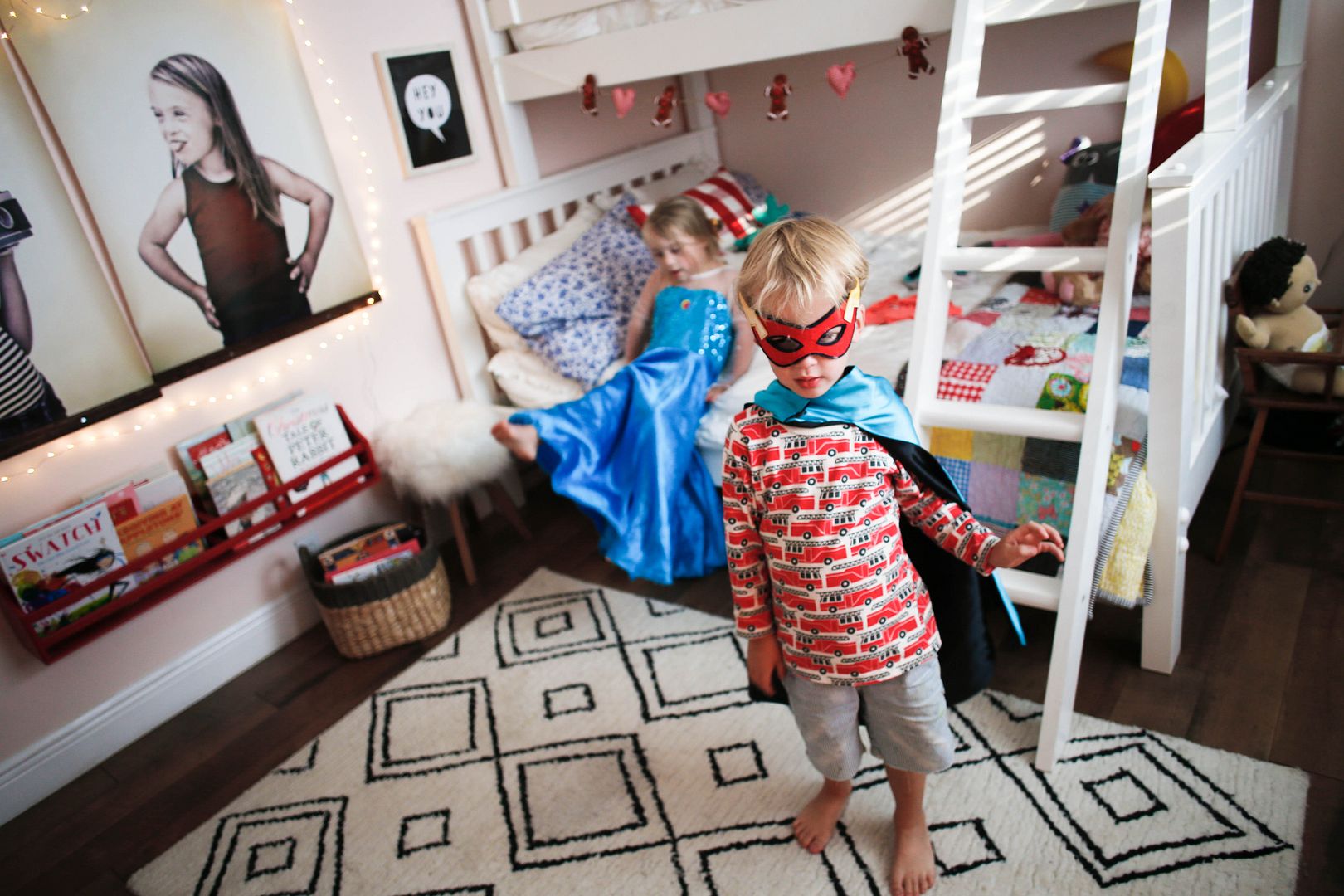 In photography, the hour of daylight where the sun shines the dreamiest is called the golden hour. In our home, that golden hour is play.
When I find my kids playing together–building cities with blocks and trucks, role playing parenthood with baby dolls and diaper bags, twirling to Taylor Swift in old recital costumes and tutus–everything is good. I marvel at their creativity and applaud their imaginations. I see how much they love each other–how they entertain each other, despite age gaps and communication differences. And I'm assured of how much they've learned, especially for Nella. Play is the stage for her budding vocabulary and social skills.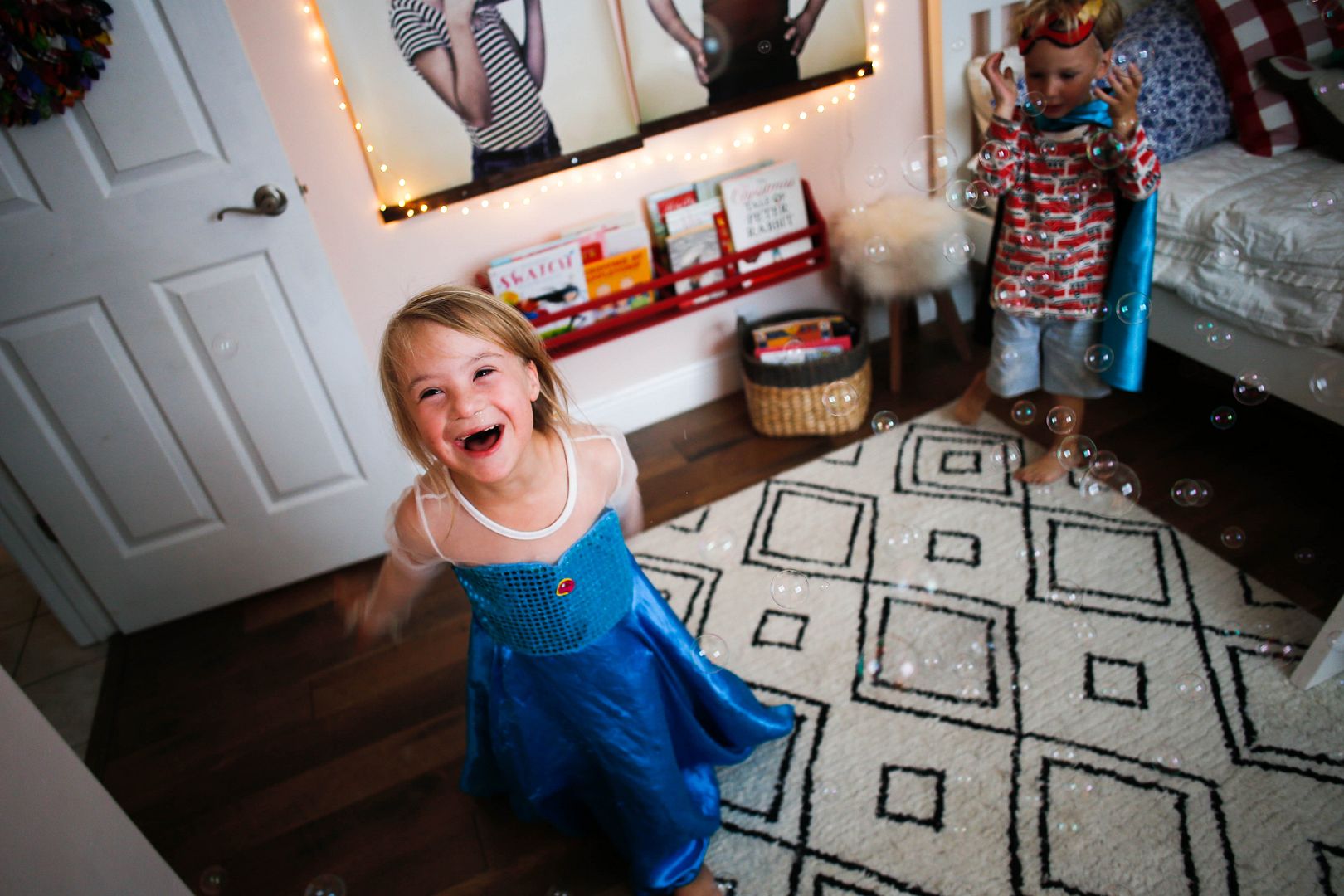 As a parent raising kids in a technology-driven, future-focused, hyper stimulating world, I am challenged to protect the precious art of play. I know not only from watching my kids that they are smarter, more creative, more connected and more content when they have plenty of time to play, but from my own childhood memories. We didn't have iPads or cell phones growing up. We didn't have 500 extra curricular activities. We had one thing to entertain us–play. We played Kick the Can with neighbors. We played Cops & Robbers with cousins. We played elaborate made-up games with siblings that are now hilarious to recall at family gatherings. And because we have so many memories of playing together, we have rich relationships today. Play is bonding–an investment in a profitable future.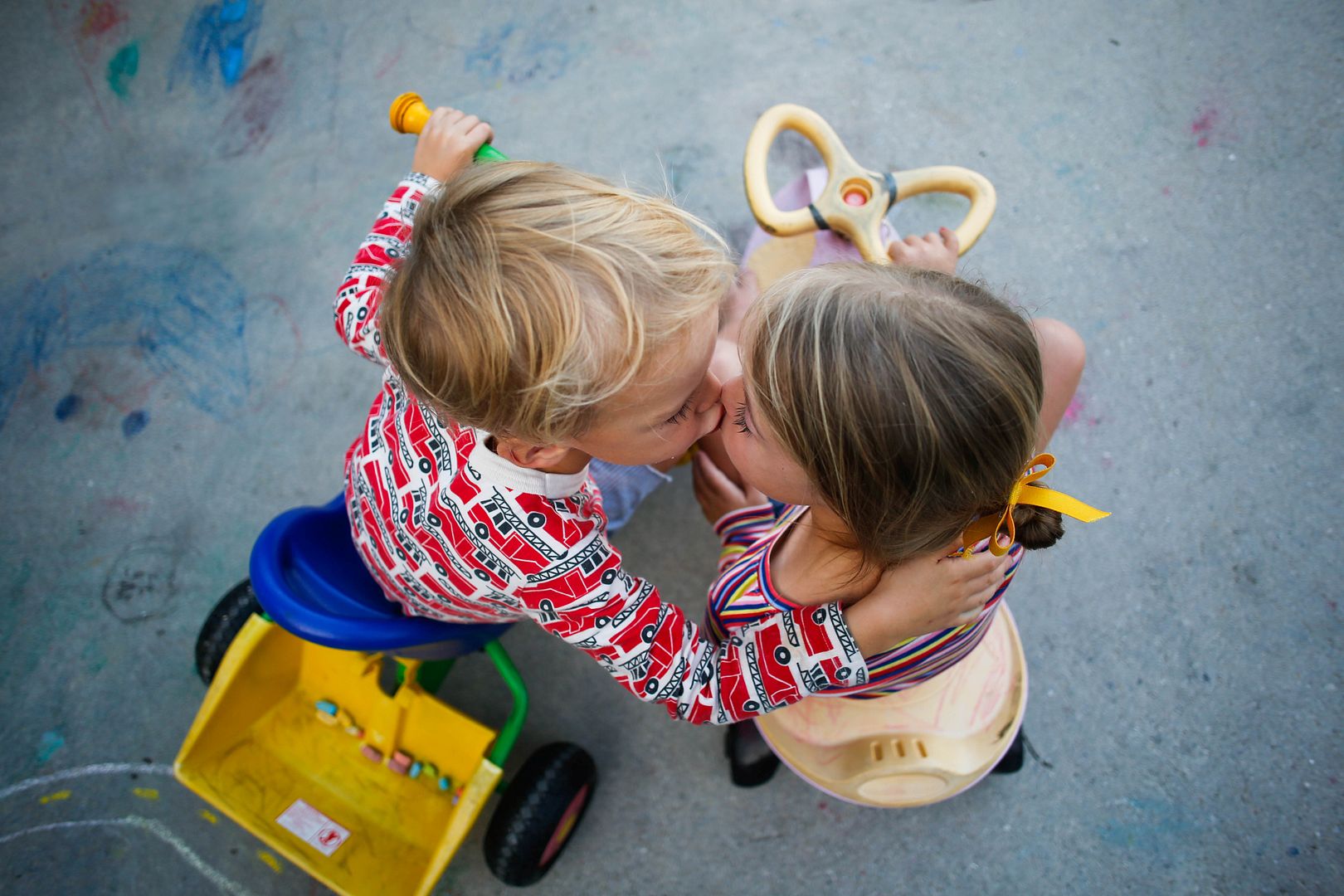 Playing "House" not only cushioned the blow of my parents' divorce but prepared me for motherhood. "Honey" and "Sweetheart" rolls off my tongue effortlessly as a mom, thanks to years of practicing on Cabbage Patch Kids and Baby-Feel-So-Reals. And no matter how many parenting books I do or don't read or mom advice that may or may not be right for me, I know one universal truth about raising kids…Play is Important.
While in the United States, celebrating the beauty of play might be challenged by technology distractions and/or an overbearing extra-curricular activity schedule, in many countries play is up against greater beasts–children having to work, lack of homes, hunger, physical challenges and disabilities, segregation, etc. I'm thrilled to partner with IKEA this year for their "Let's Play for Change" Campaign which highlights making play possible for children and youth in some of the world's poorest communities. IKEA believes that play is a key component of childhood development and understands how play positively impacts families in the US. They are committed to improving opportunities for all children by funding holistic, long-term programs that can create substantial, lasting change. For each purchase of a participating IKEA soft toy, children's book or children's play furniture, IKEA will donate $1 to be divided across partner organizations in countries where children face play challenges–Special Olympics, War Child, Handicap International, Room to Read, UNICEF and Save the Children. Customers can also donate a monetary amount at IDEA registers. 100 million children have benefited from programs through the IKEA Foundation and $36 billion has been raised or contributed, and they are committed this holiday to continuing their efforts to help more children play.
To more golden hours for more children.
Men do not quit playing because they grow old; they grow old because they quit playing. ~Oliver Wendell Holmes