This post is sponsored by VSP® Vision Care.
There's a story my dad's told us since we were young that I'll never forget. It's about him when he was a little–an automatic captivator for kids. Legend has it, routine eye exams for kids weren't exactly the norm back in the fifties. But my uncle cleaned a doctor's office for extra cash, took my dad with him one night and, for fun, had my dad attempt to read the eye chart. He failed miserably.
"I don't think Ricky can see good," my uncle announced that night which led to a real doctor appointment and the cold hard truth that yes, my dad's sight was in need of some major help. So he scored his first pair of glasses, with thick black frames that set him apart from his brothers in all the family pictures from then on. But my favorite part of the story comes from the ride home from the eye doctor when he, for the first time, could see detail in the world.
As the story goes, my dad exclaimed from the back seat, "Look at the trees! DAD! There are little leaves all over them!" And my grandparents cried. How much else in the world had he never noticed?
Little eyes are precious things to protect, and ensuring our kids can see well grants them not only a richer view of the world but better tools to learn. Annual eye exams are important in maintaining vision care and can also be crucial for catching other health issues. Nella wasn't even a year old when she had her first eye exam, and we've been visiting her eye doctor annually (sometimes twice a year) ever since.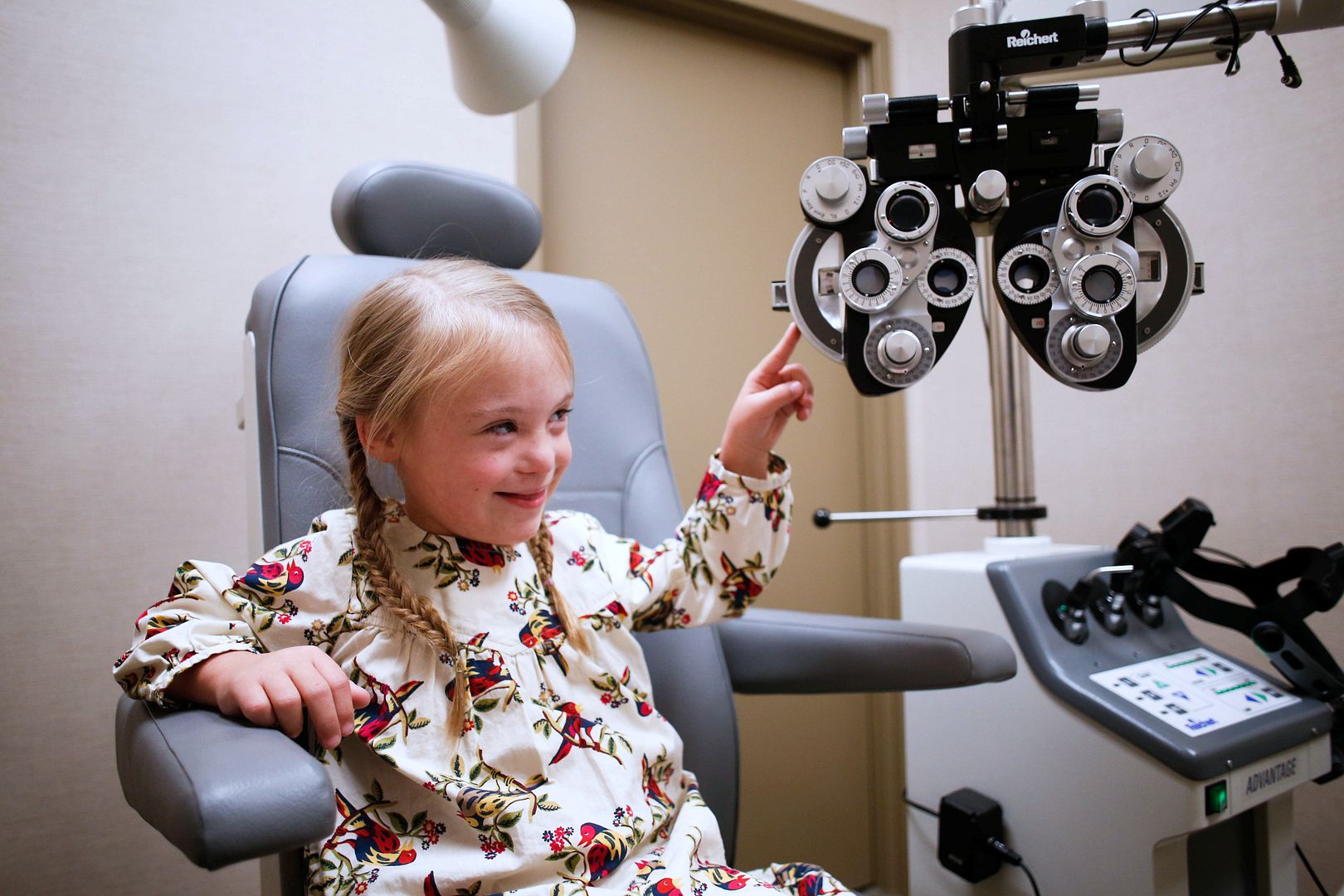 Thanks to frequent monitoring, we quickly caught strabismus and treated it (she wears a patch on one eye 2 hours a day) and have shown our girl that visiting the eye doctor is not a scary experience but a fun one. The proof lies in the 231 pairs of glasses the girls try on.
Thankfully, we have great vision insurance, and keeping up on our kids' vision care has not been a financial burden. Without it though–especially with Nella's frequent visits and prescription change–we would have spent quite a bit, a hurdle that could intimidate many families pursuing vision care for multiple children. VSP® Vision Care wants every family to have more #EyeOpeningMoments (leaves on trees!) by addressing their children's eye health needs and keeping up on annual eye exams. They offer a number of affordable vision plans so families can do just that.
You can sign up for a vision plan right from their site, and then make an appointment to get your kids to an eye doctor.
Another helpful tool in making the eye doctor fun? Role play!
Barbie's an eye doctor. Who knew?!
Nella's far-sighted and needs her glasses most when she's reading or close to things (iPad, computer), so we keep an extra pair of glasses at school where it's most critical.
These little eyes are going to learn so much about the world, and we're keeping them healthy.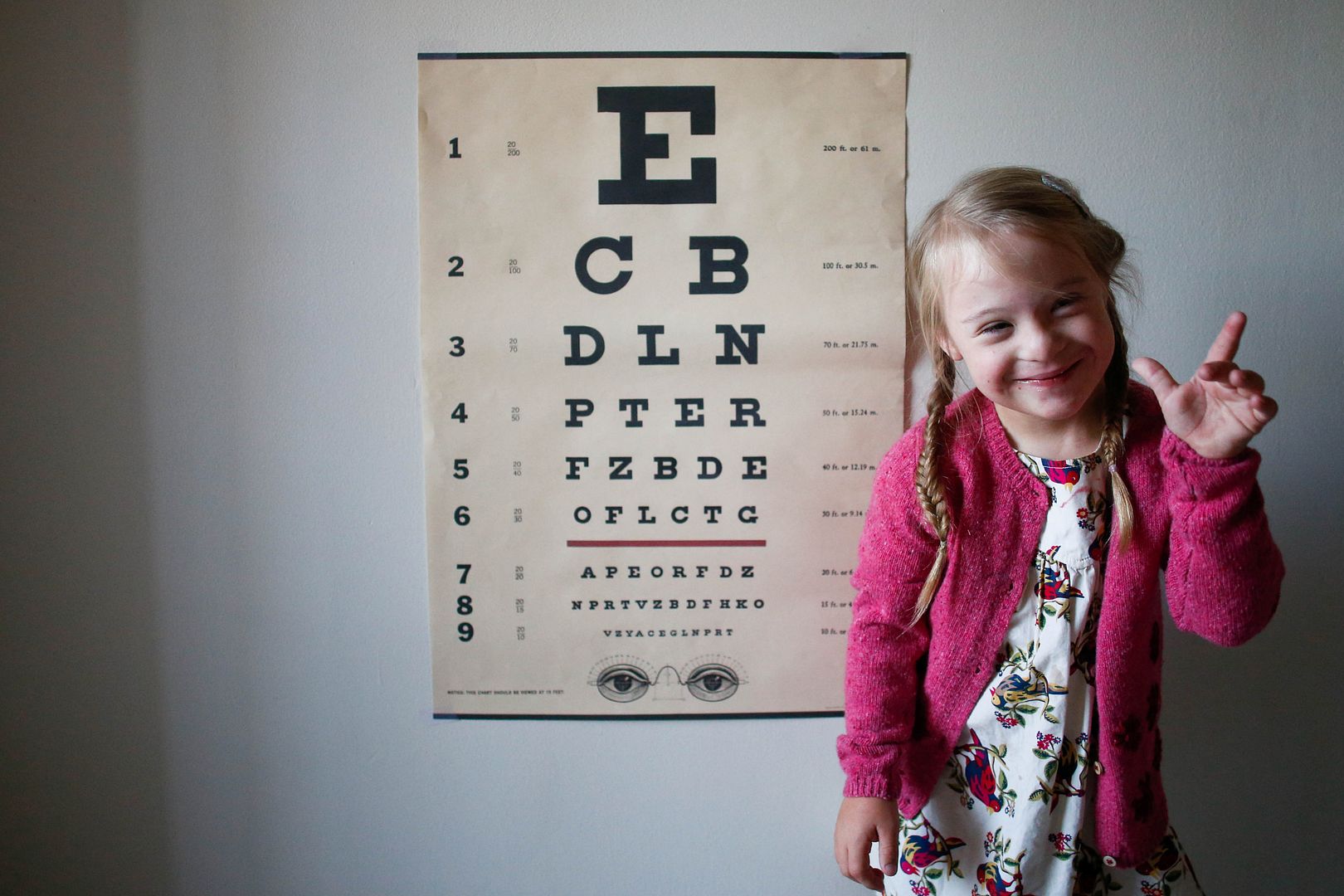 To learn more about VSP Vision Care and how they can help, you can also check out their Facebook, Twitter and YouTube channel.
To more #EyeOpeningMoments and noticing all the details in the world.