One of my favorite things about January through April is that it's very cold up north. That means our northern friends and family are looking for a break from the cold. And when you're looking for a break from the cold, your family in–say, Southwest Florida–is lookin' pretty good. So our house expands this quarter, and we love it. We've had my cousin from Virginia, my nieces last week, my grandma this week and my mom next month.
Dash is strangely very interested in eye color right now, and before anyone arrives he has one and only one question: "What color are her eyes?"
"I think they're brown."
"Like mine?"
"Yes, like yours."
"But what color are Sydney's eyes?"
"They're brown too,"
"Like mine?"
"Yes, like yours."
This goes on for every eye color of everyone we've ever known until one of us is crying–me because I can't take it anymore or him because I didn't answer like he wanted me to.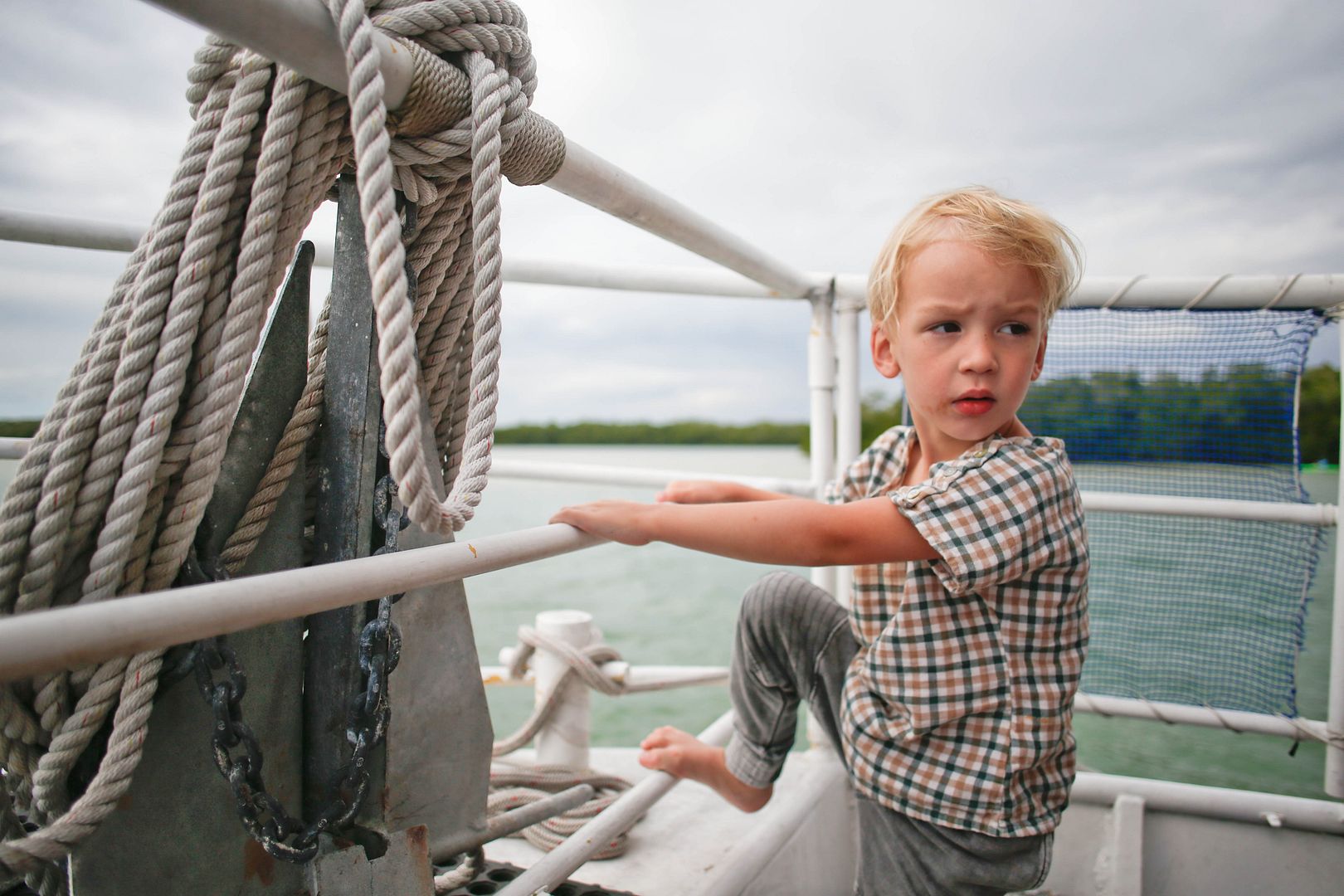 When family is visiting, we like to show them the best our little corner of the world has to offer which means we reignite our love for our sands, our palms and the thrill of the hunt for the perfect conch shell.
With that said, we've been enjoying:
Rooms with a view.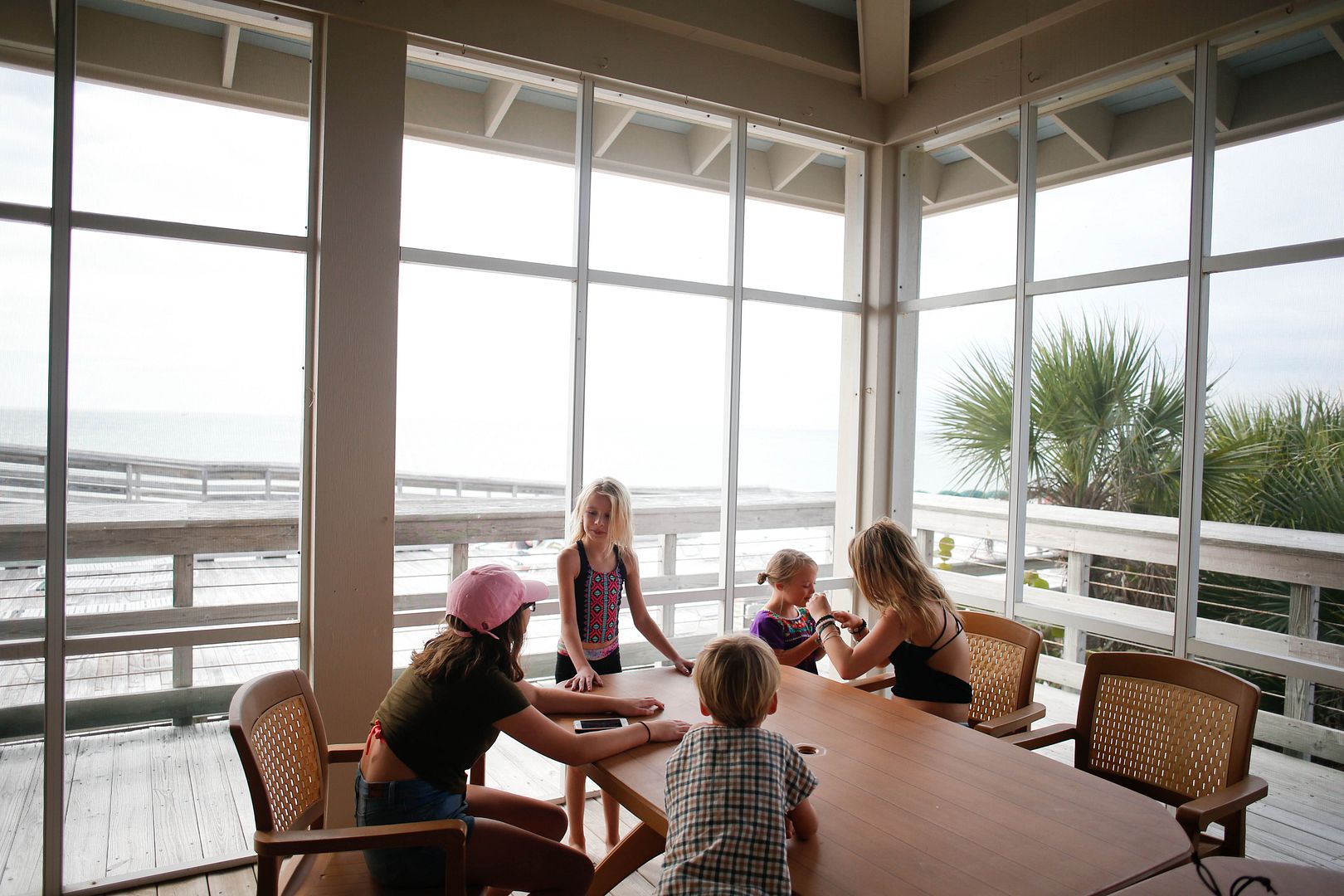 Turf games.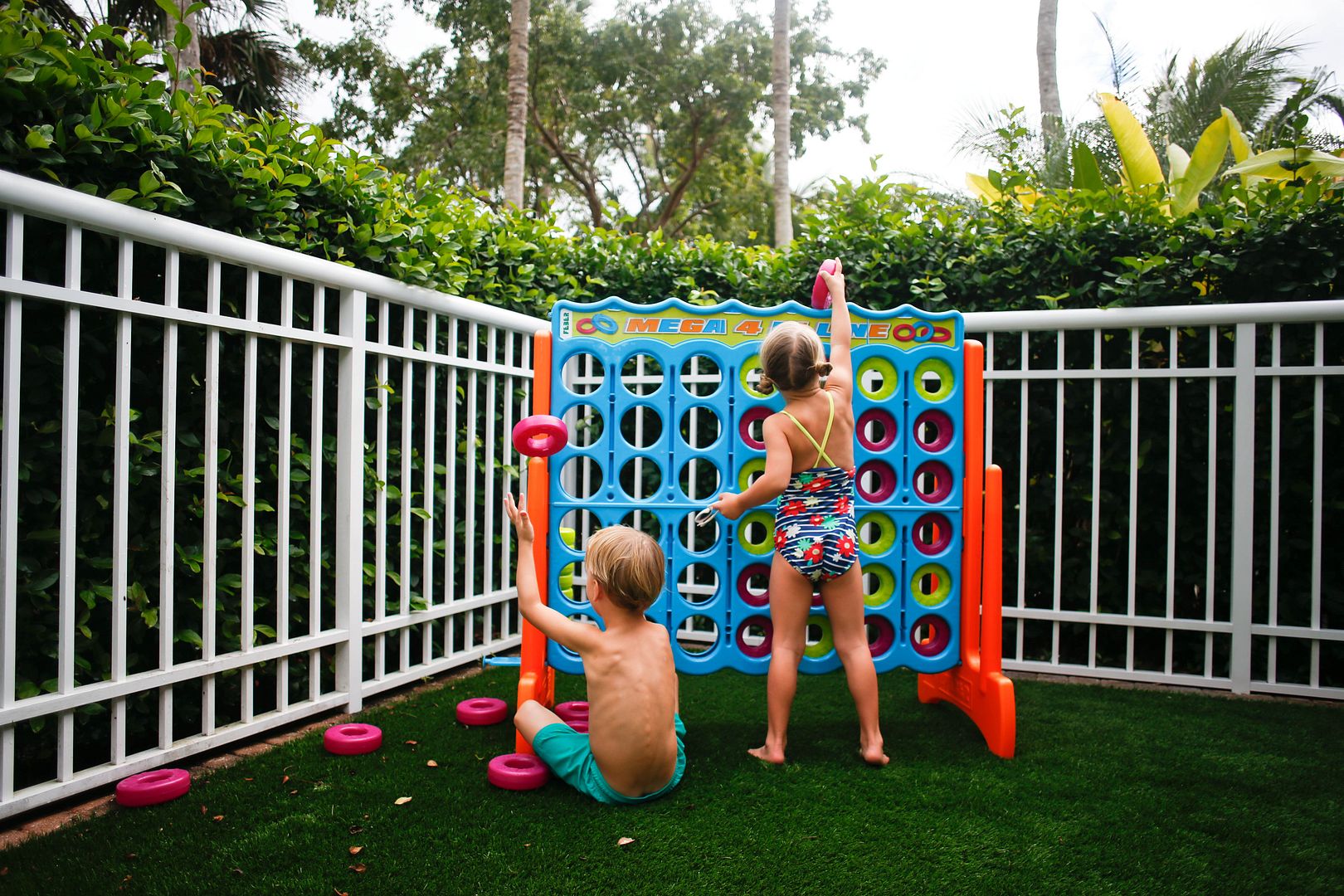 Bare feet on a dock.
Little Cousins admiration for Big Cousins.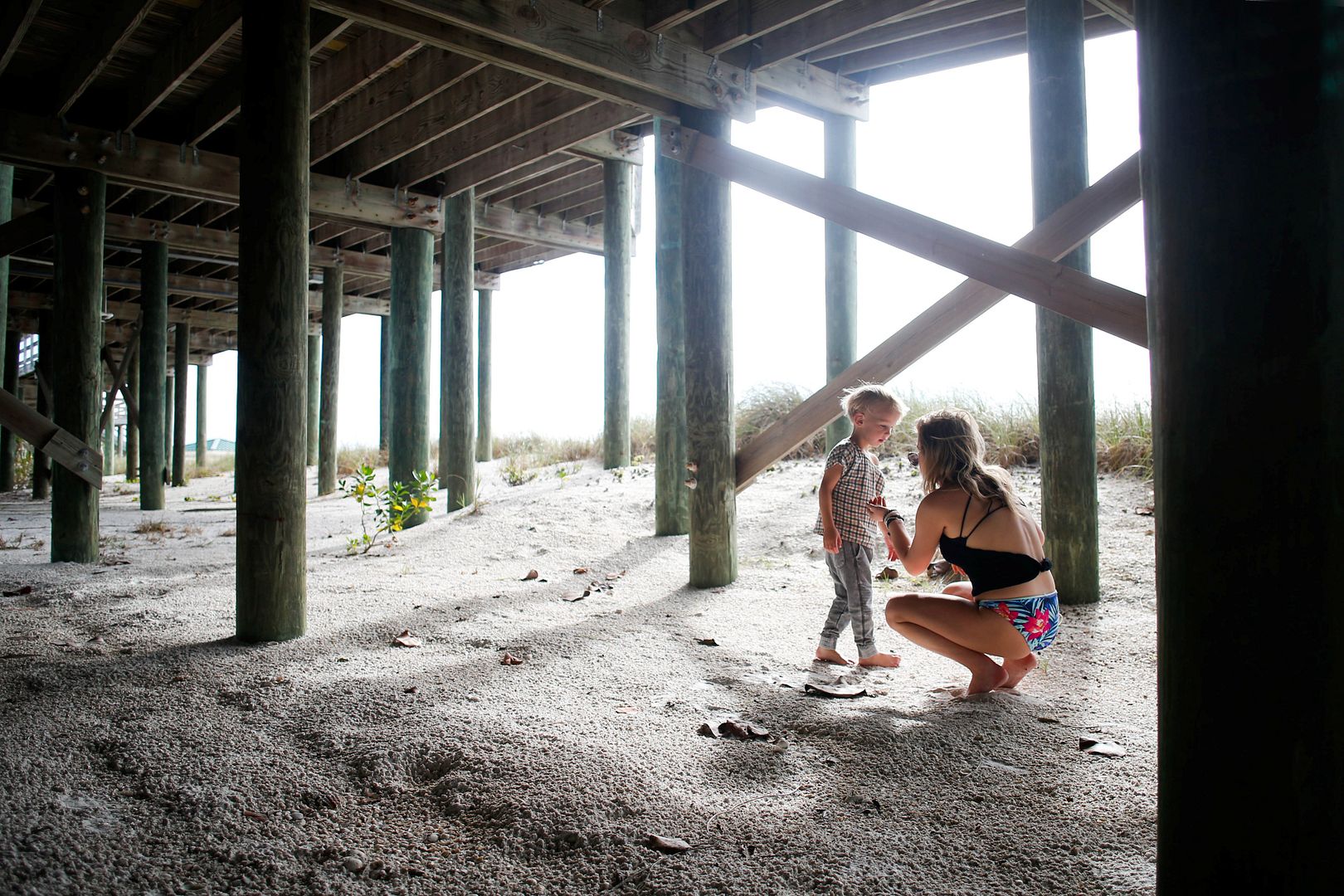 Finally settling down after the removal of The Sliver of 2017. #neverforget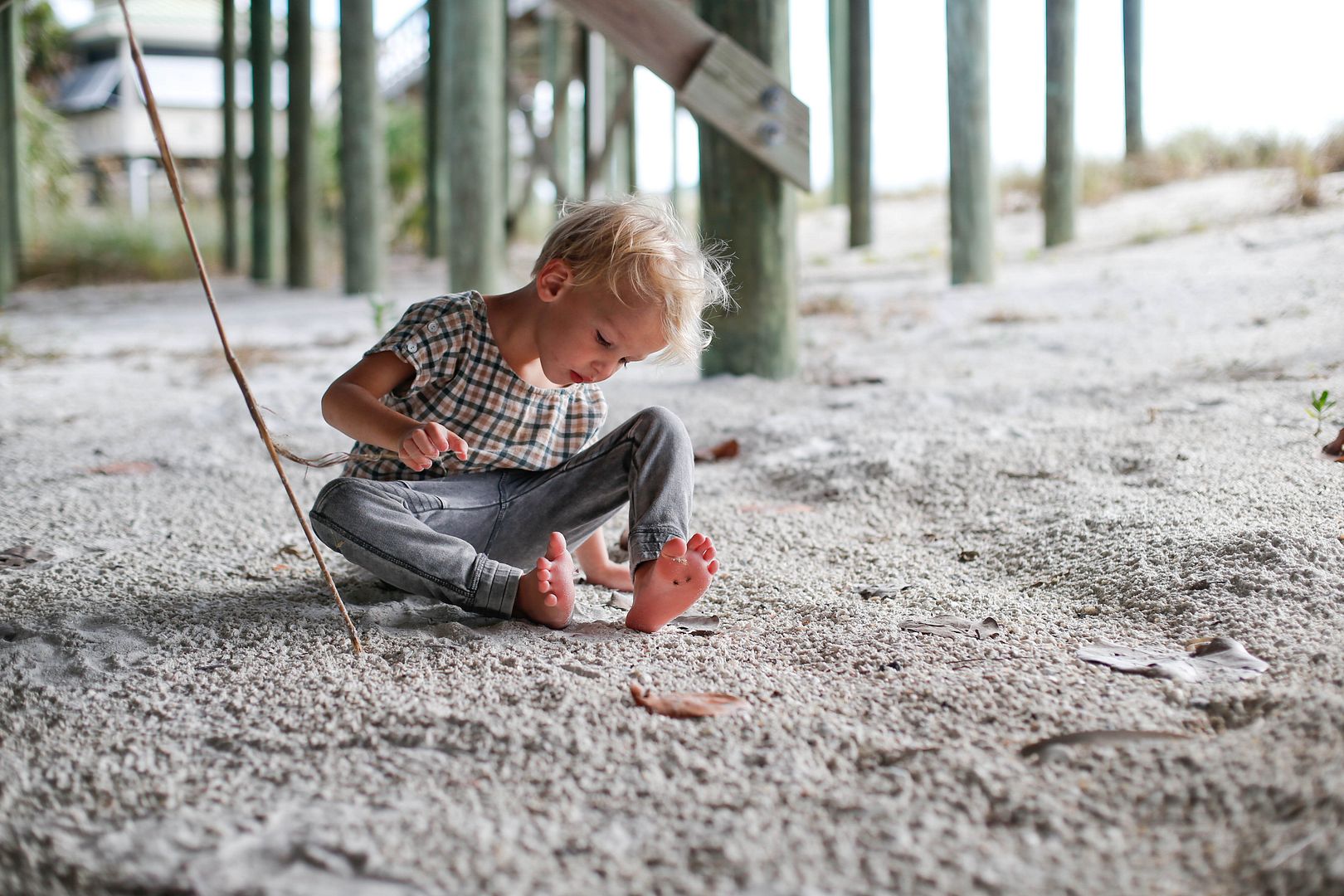 Open Air Handstand Studio.
When she tries to suppress a smile but can't.
Watching these two take over an island.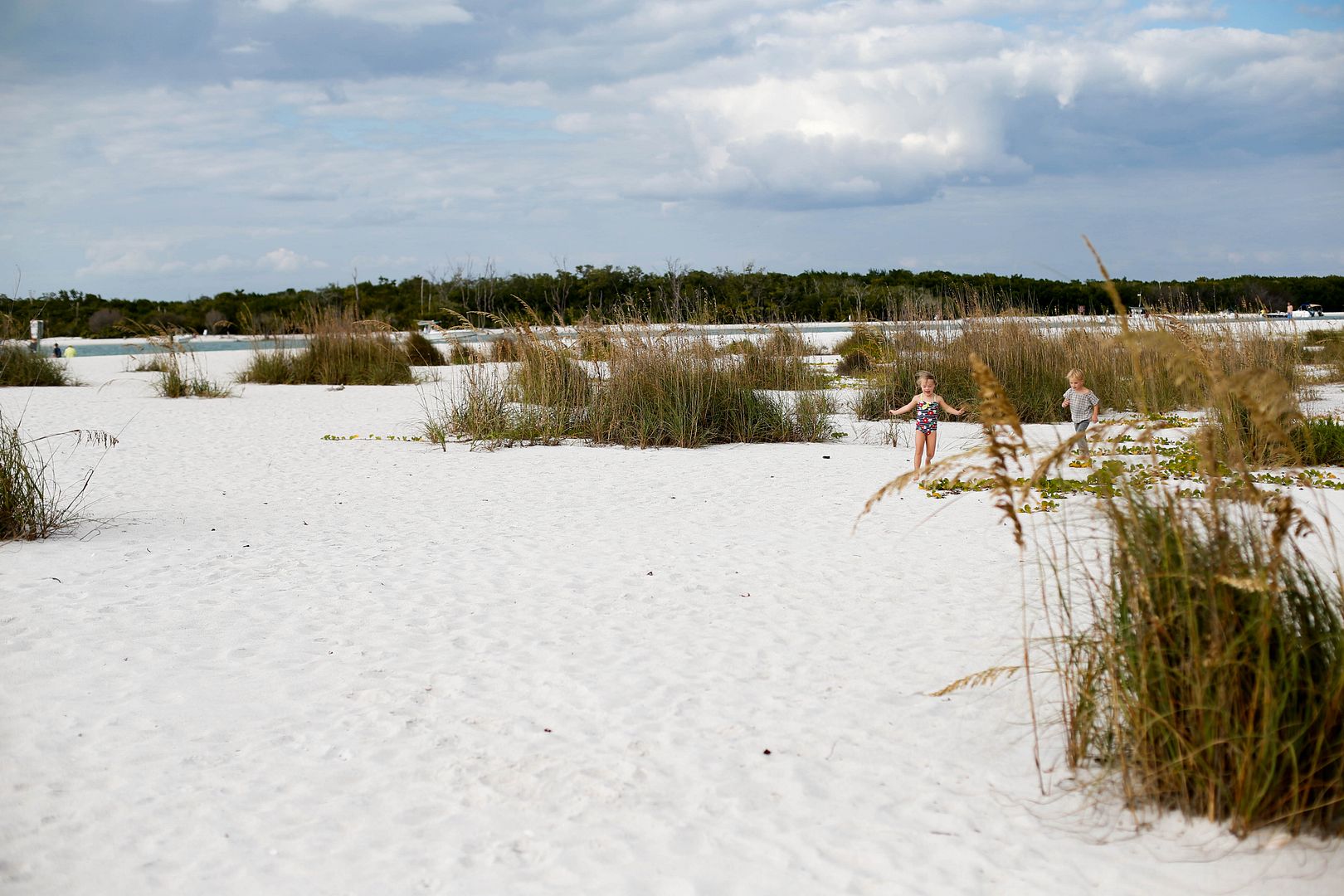 (caught holding hands…moms notice things like this and take stealthy pictures while acting cool so as not to draw attention to it…carry on)
Riding a trolley and listening to my dad dramatically perform, "Clang, Clang, Clang went the trolley…" for all to hear. Because Judy Garland.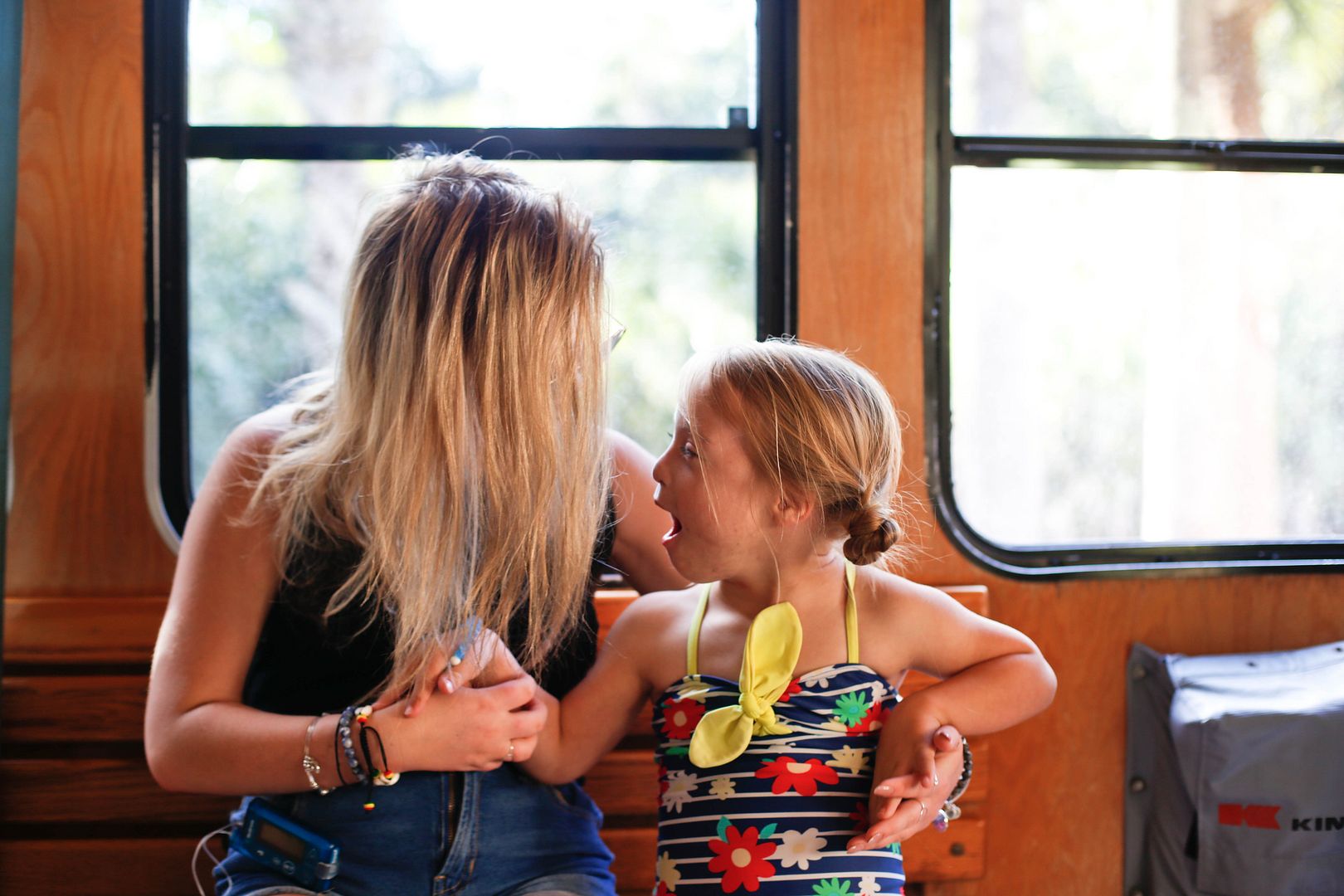 Braving the waterfall.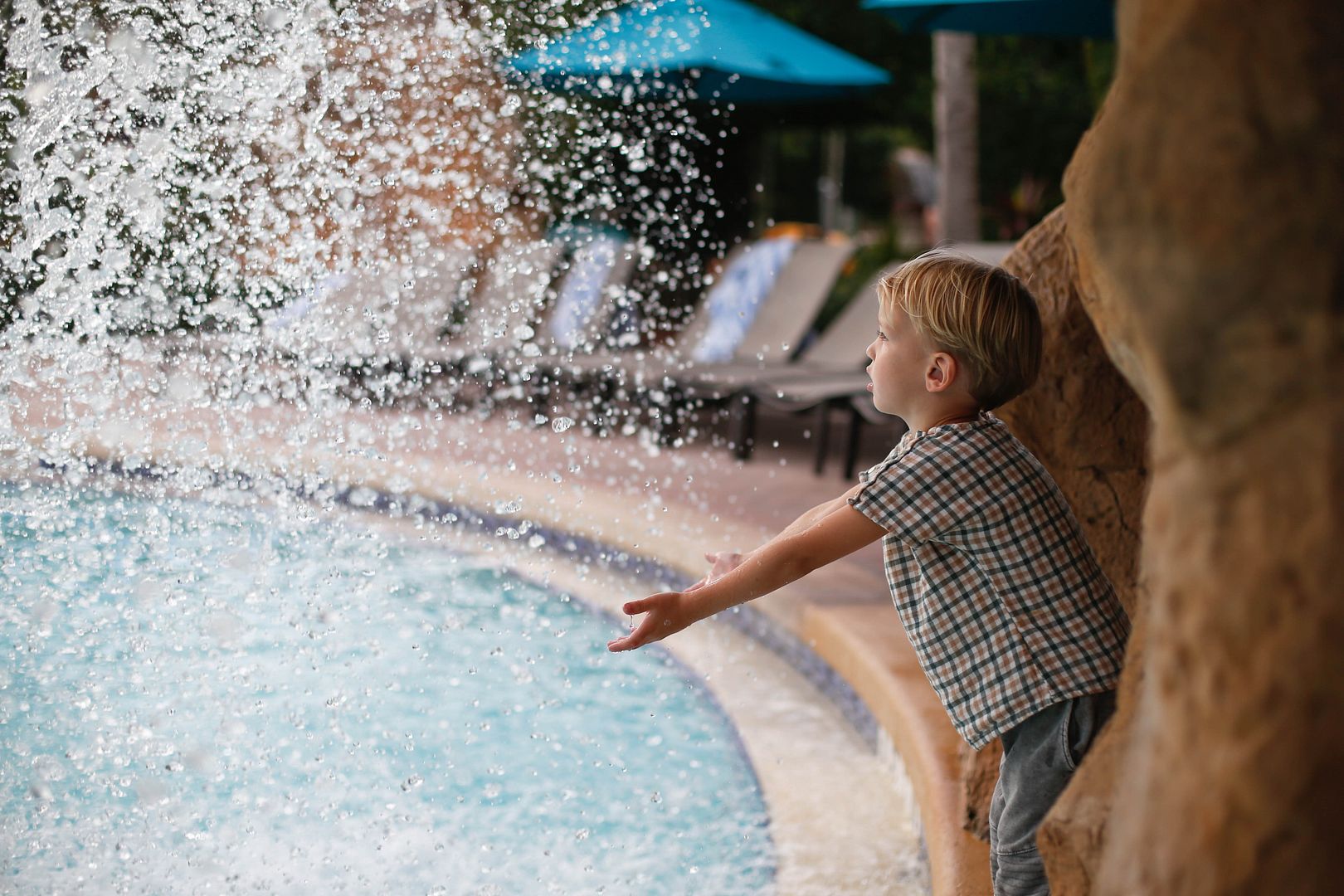 Street art.
In a neatly groomed, tightly-permitted town of new buildings that rarely veer from the typical Naples color palette and architecture, any burst of unexpected funky art or color-outside-the-lines expression is worthy of applause. Mind you, this art is temporary and probably had to go through six rounds of permits and board approval, but I'll take it. In other words, Banksy? Are you out there? Can you hear me? We need you.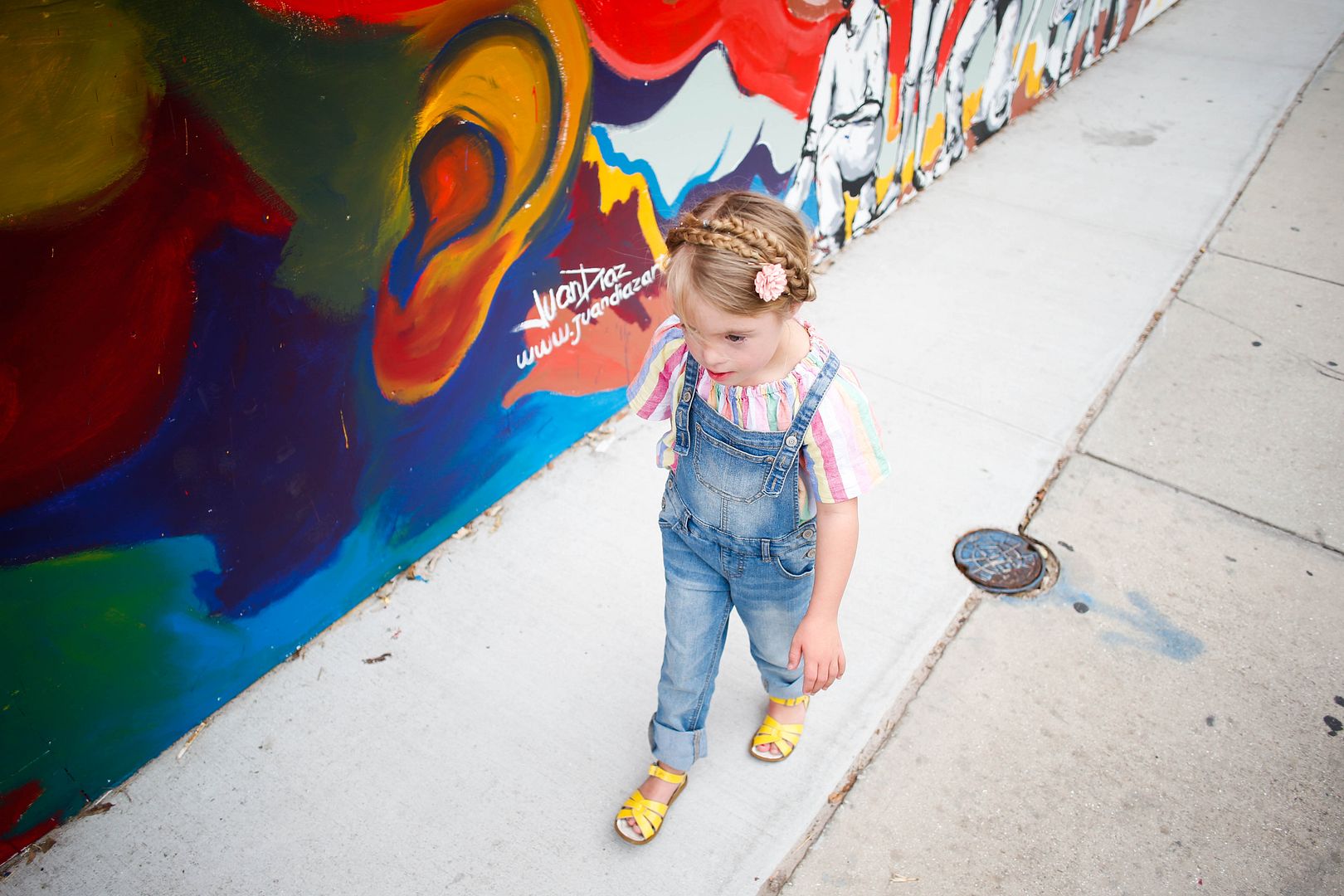 I love that some of our local artists got to let loose though, and we'll enjoy it while it lasts.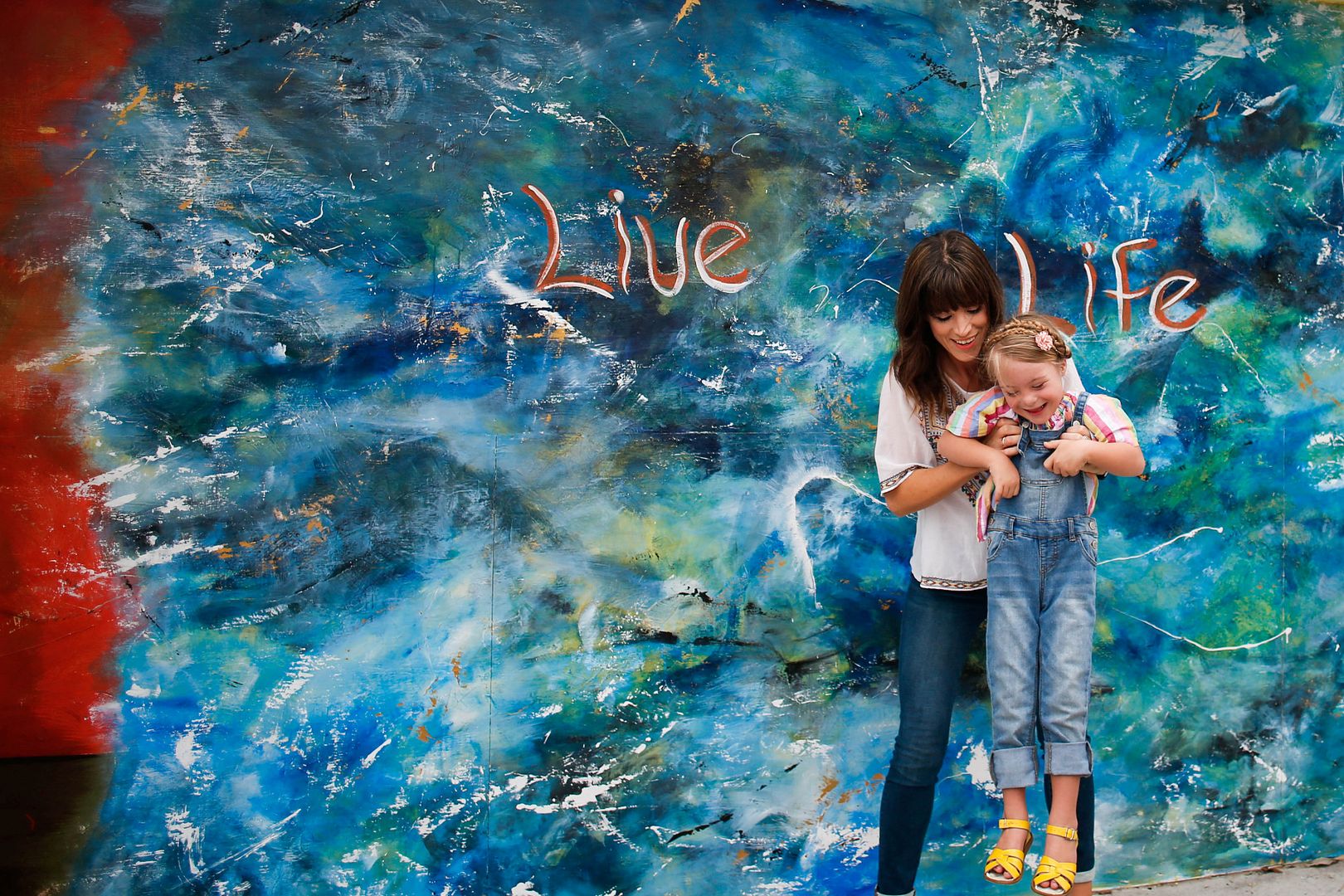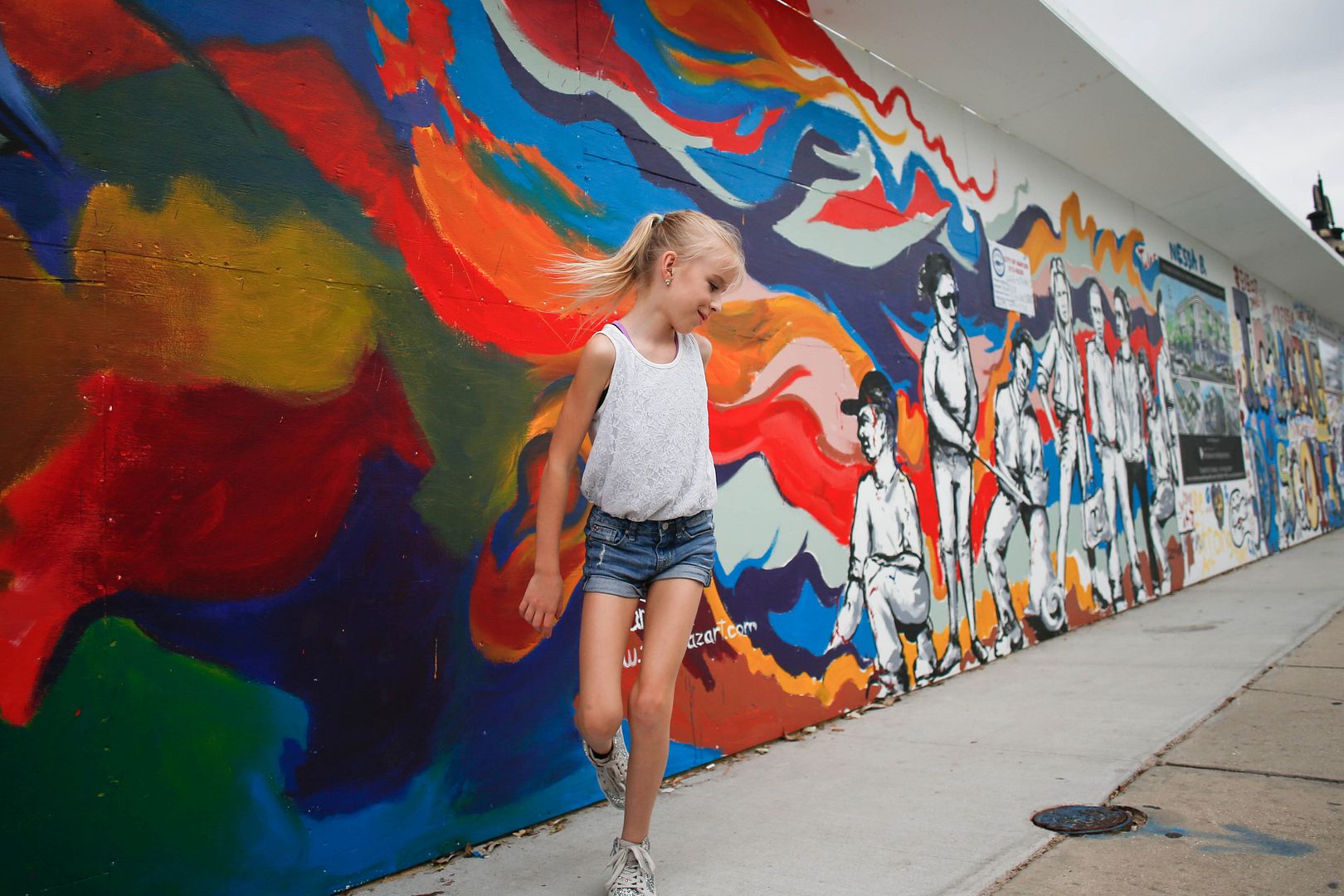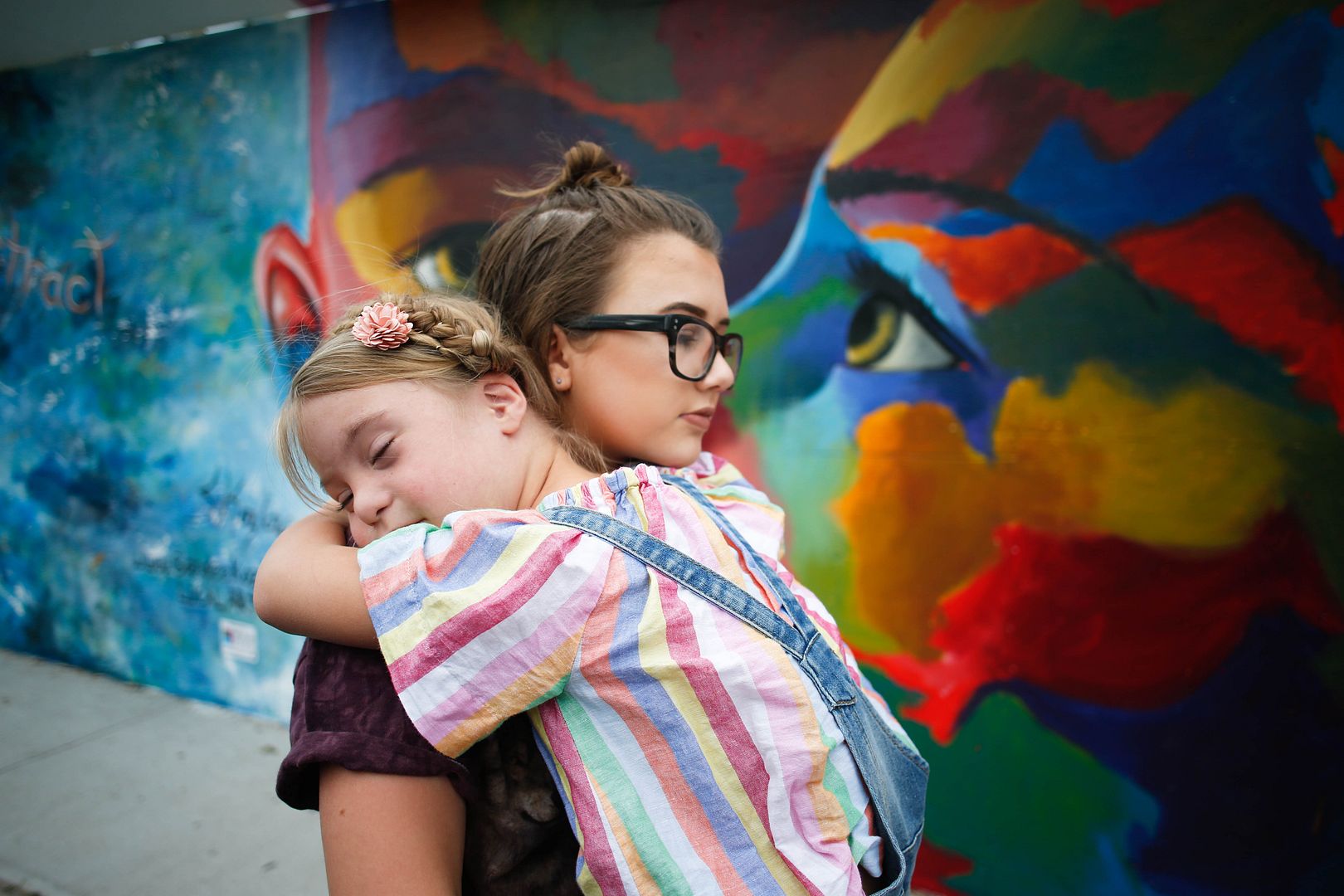 Oh nothing, just bikini shopping.
"These people are boring."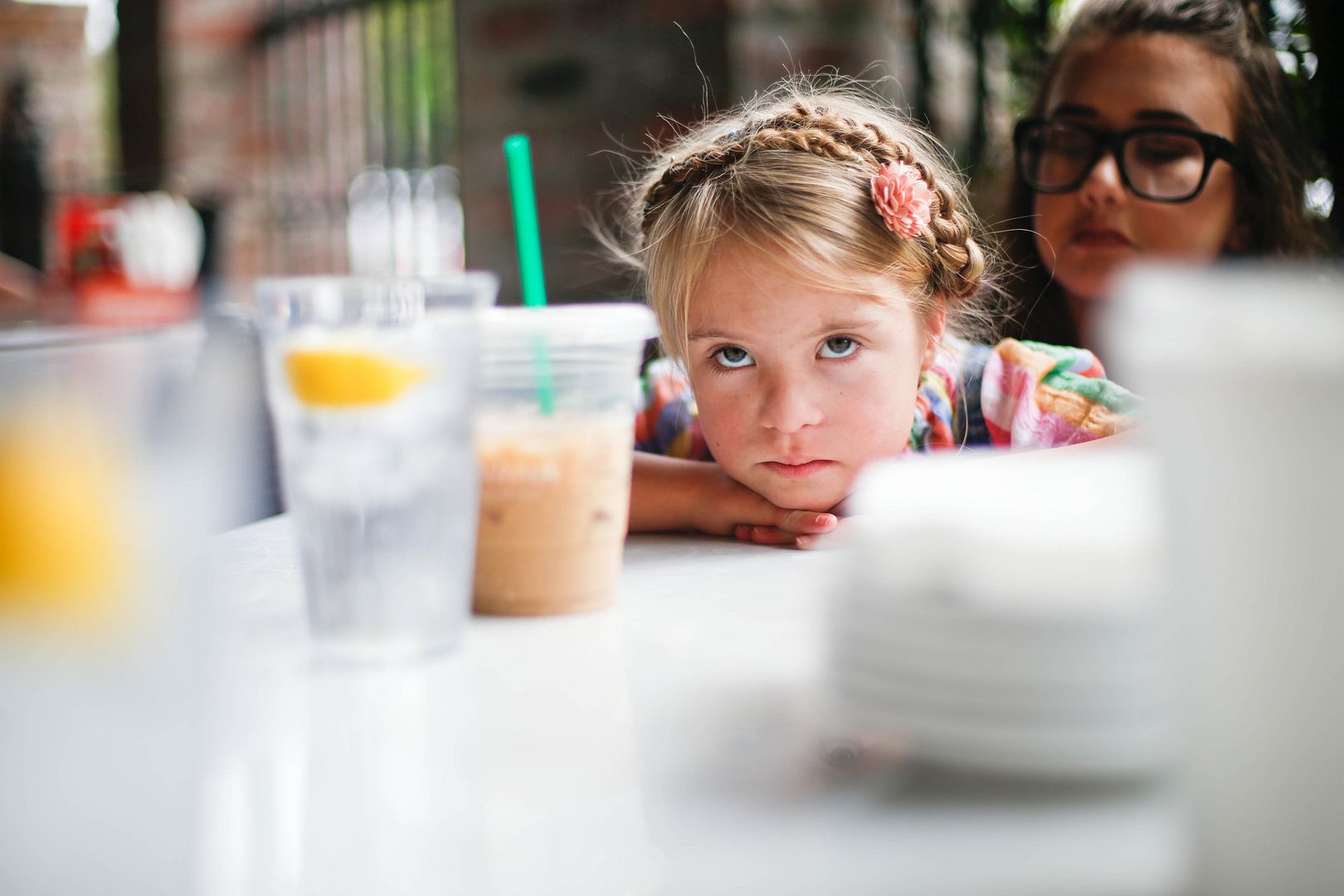 "Sooooo boring."
That kid on the right, there? I had a car seat for her in my old Escort wagon because she was practically half mine when I was in college.
Happy Thursday, friends.
Have some fun this weekend.