Suddenly it feels like summer. Not the weather so much as there's not enough shift here to distinguish one season from the next, but more the vibe…the anticipation of summer which, like looking forward to Christmas, is a season itself. Looking forward to seasons before they arrive is half the fun. Which is why I've started to line up some June family fun, map out our summer road trip, search popsicle recipes, look for summer camps, create my summer reading list and practice my s'more techniques.
We dipped our foot in the shallow end of summer this past weekend by returning to one of our favorite Southwest Florida spots, the Capri Fish House on Isles of Capri.
It delivered, as it always does, with a show of Florida's finest sea life–shells, crabs, sea stars, a dolphin sighting and for the first time in a long time, a manatee–just a baby–that hung out near the dock for a good thirty minutes or so. The kids were getting ready to jump off the dock and then stopped when they say a large mass surface the water slowly and then go back down. Lainey made it clear that she was "NOT going in there," and as the mass continued to surface and make its way closer to the dock, I was all "damn straight you're not." When we finally realized it was a manatee, I wanted to jump in and swim with the unicorn, but I held myself back.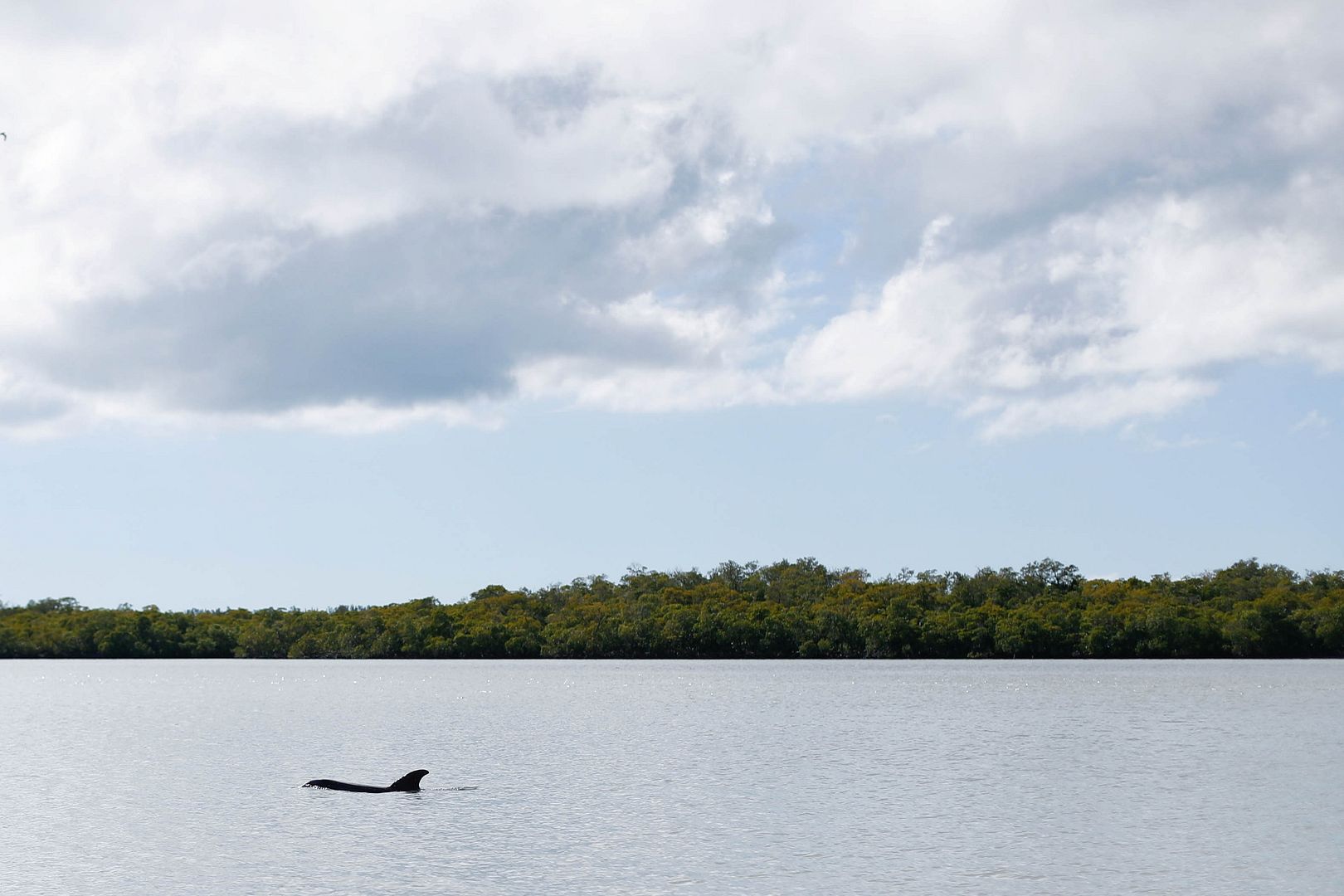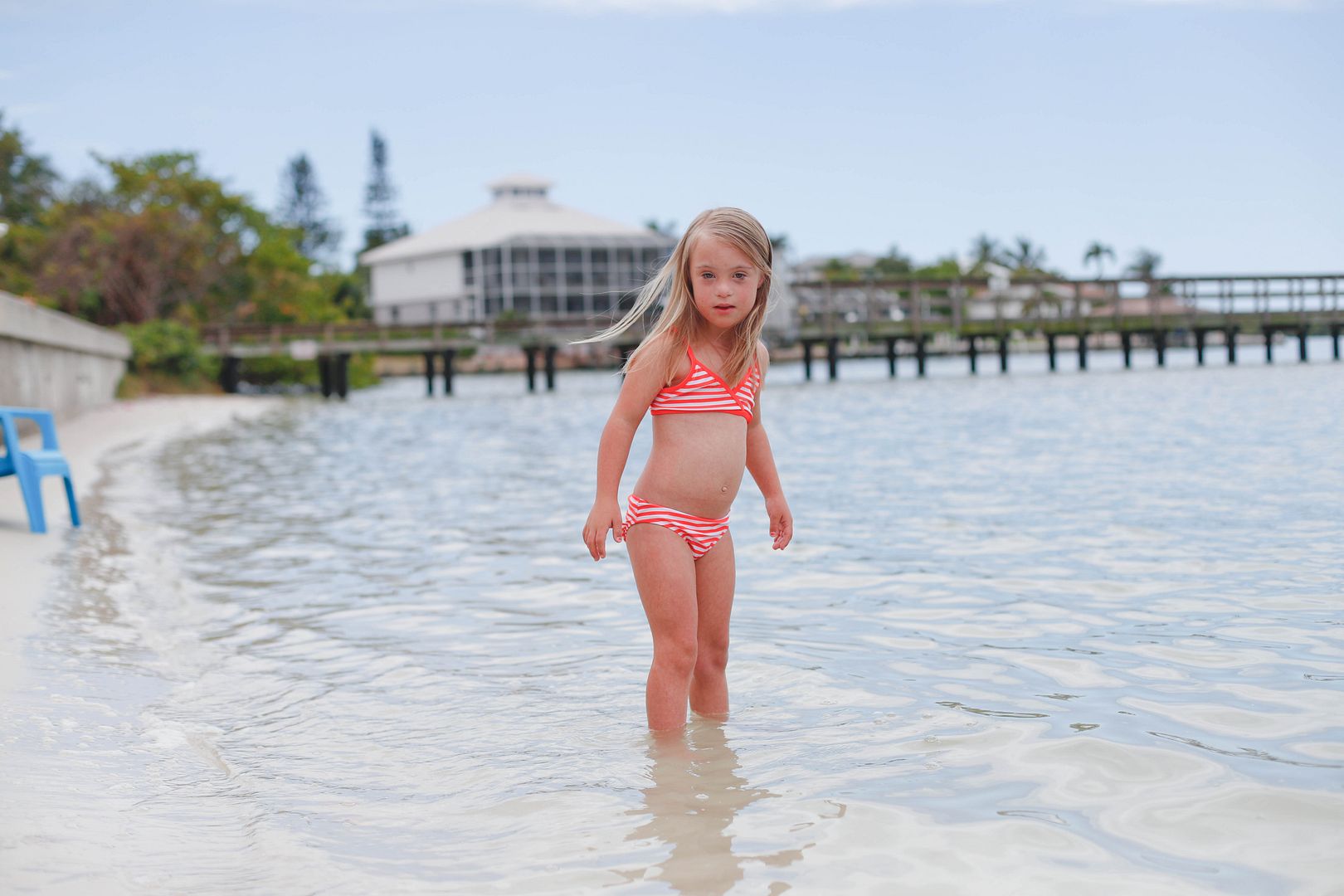 My favorite thing about Isles of Capri is the colors–rainbow kayaks, painted boats, buildings and fruit stands and bait shacks that don't have to abide by the same strict must-fit-in regulations of surrounding cities (a.k.a. mine).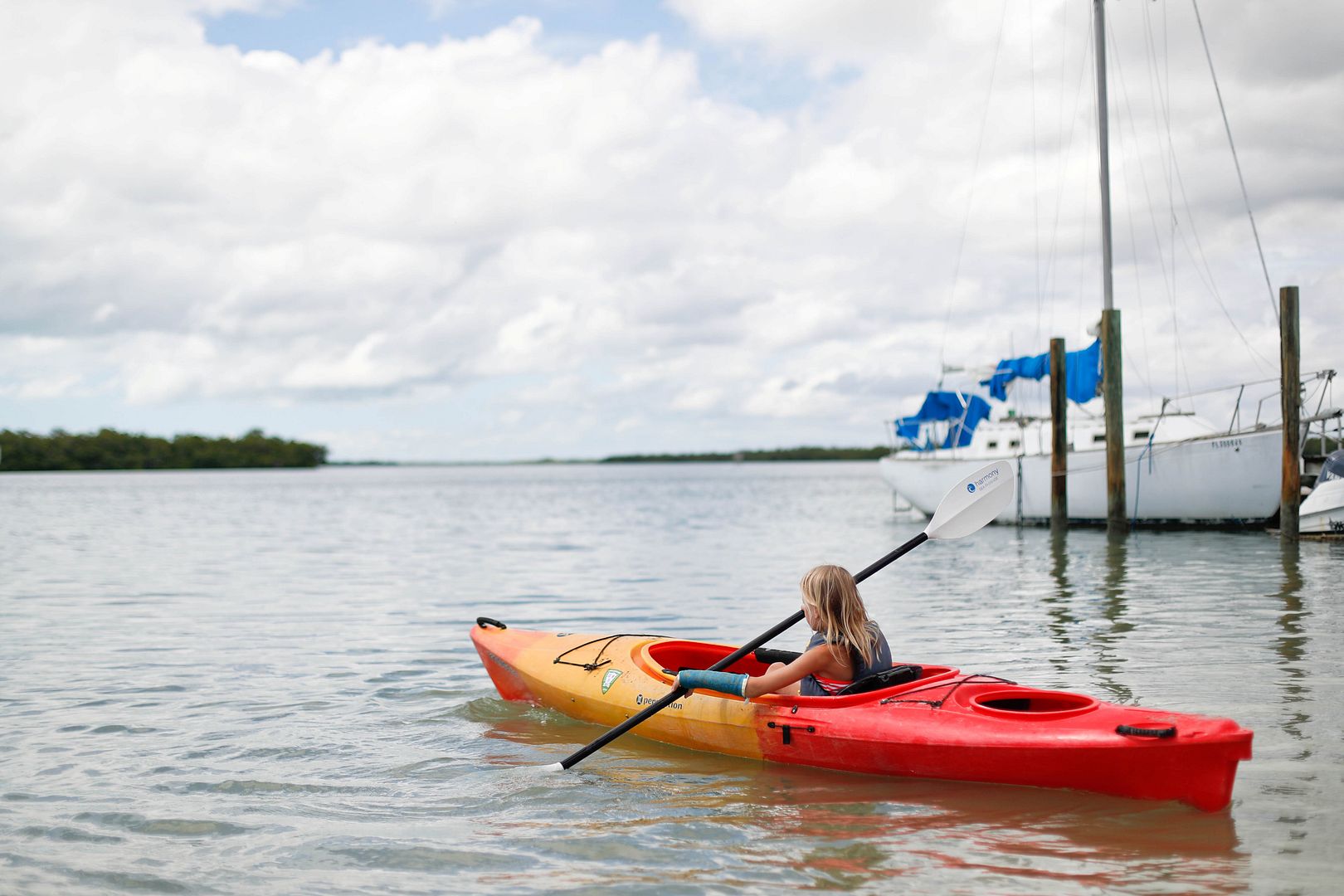 New to Isles of Capri: Barbie's Hot Springs Lagoon, best enjoyed in the nude, of course.
We've been talking a lot lately about family adventures–how to make them such a natural part of your life that your kids enjoy them well through teenage years. Or is it a rite of passage to do the whole "I don't want to go" thing when you're 15? Our kids are all still in the "all in" phase, but I look ahead with reference to the boys when they got to Isles-of-Capri-isn't-fun days (the blasphemy!) and to my own teenage years when–given going to Paris with my family (mind you, we were a little busted up in the family department) or sitting at home–I wanted to sit at home.
Naturally, we do a lot with friends which makes just about any adventure fun, but I also want my kids to love just us time and not always feel a need for friends in order to have fun. For Lainey, that sometimes leaves her hanging as the little two are so compatible and run off together. I say things like, "But Mom and Dad are fun! We're your friends!" which–in case you were wondering–elicits the eye roll of the century.When we're in Michigan, a good portion of our trip includes cousins which is so great for Lainey–she'd really miss kids her age for that long of a period. But I've also heard her affectionately reflect on quiet little adventures we've made with just us. "Remember when it was raining at the cabin for two days and just you, me and Dash played games and watched movies? Can we do that again?"
I haven't figured the balance of this out–just something I think about, wondering what we can be doing now to make a good foundation to preserve together time when later it's not necessarily met with jumping up and down responses. I've seen far too many movie scenes where the family station wagon is all packed up to go to grandma's, and the sulky teenager with the headphones on is refusing to go while the dad's all "Dammit, get in the car. You WILL go to Grandma's." The positive unicorn in me smiles and says, "That will never be us." But maybe it's just part of life, and a softness for that sulky teenager will grow with time.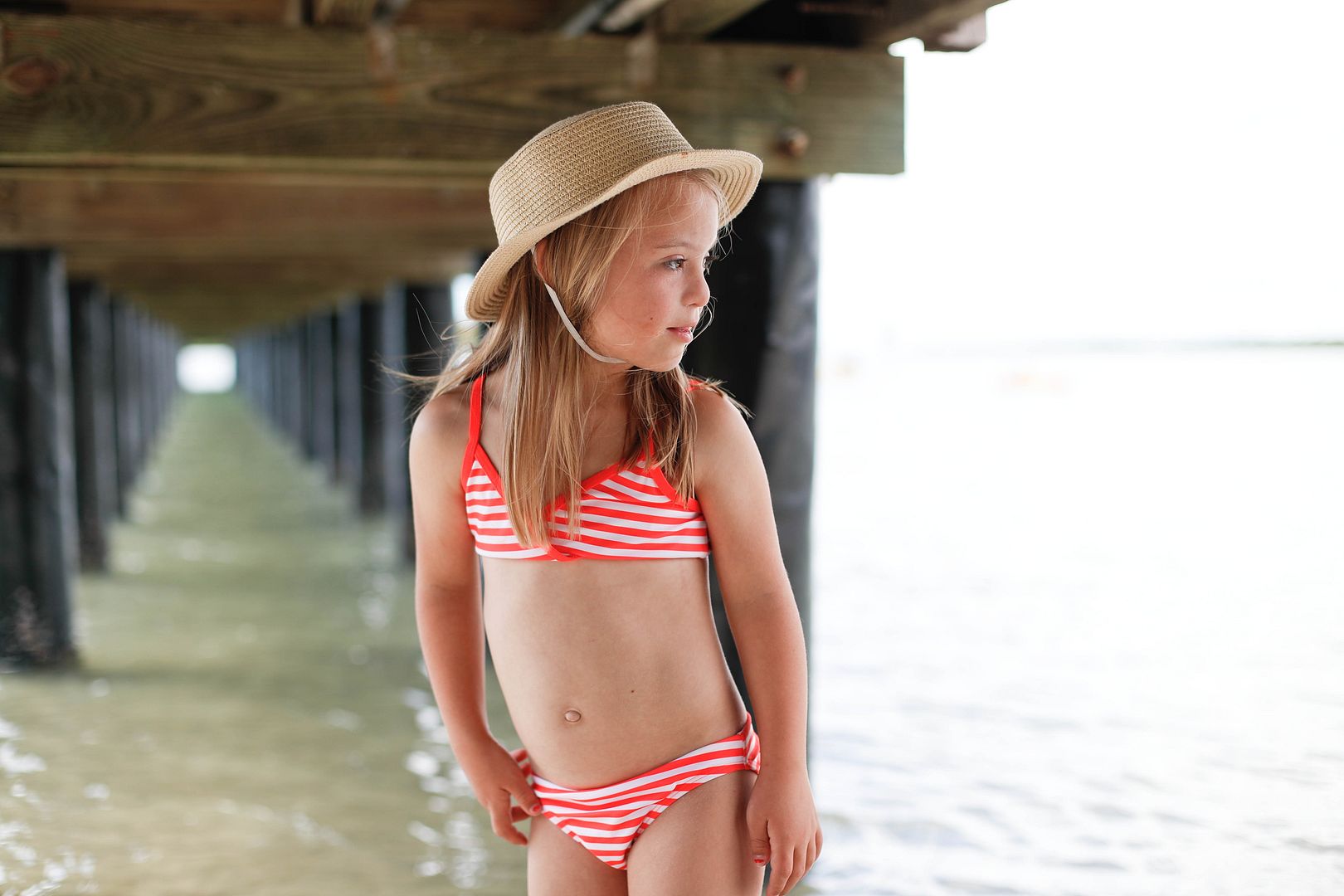 This I do know: Adventure often with family. Instill such a sense of love and togetherness in these outings–whether they are road trips or picnics in the back yard–that they become the best part of life, the fountain your kids will run to drink from when life leaves them thirsty. For the record, middle school is a thirsty time. And maybe slip in a few stealthy brain-washing phrases during these adventures like, "Look how much fun we're having! We are such a fun family! You are so happy right now!"
If all else fails, I guess there's always "Dammit, get in the car. You WILL go to Isles of Capri, and you will LIKE it. Frolic, by golly! FROLIC! You're having fun!"
Hear that, Nella?
I kid, I kid, but I do make a point to deliver a short sermon–the preacher's daughter in me–whenever we're blissed out on nature and I can tell everyone's achieving a good 10 on the fun scale. "Feel that sun? That breeze? See those clouds, that sunset…smell that air? It's heaven, isn't it? It's the best life has to offer. Don't ever forget that."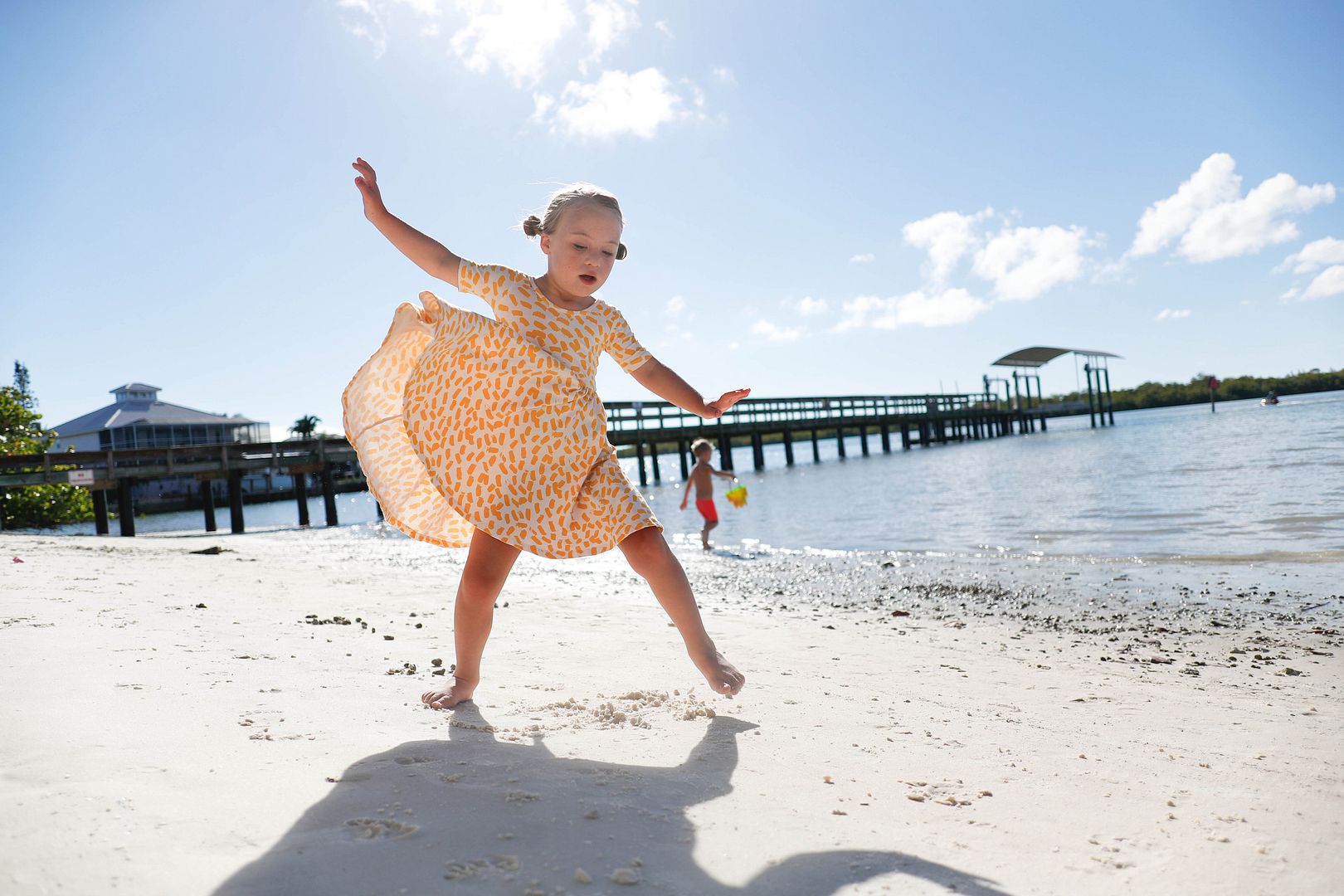 And all God's people said Amen.