This post is sponsored by Børn Shoes. 
It is no secret that the fate of our little family was almost ruined by a pair of shoes–sandals, to be exact–closed-toe fisherman sandals that looked like something Jesus would wear, except Brett was wearing them on a date in 2004 when everything was still being analyzed as possible red flags to boot him from the "guys I could be with" status.
"He's super nice," I told Heidi after one of our first dates, "and so good with his kids. But there is this one thing," I admitted, "…I hate his shoes."
"Oooooh, that's a tough one," she replied. "What, were they, like, double velcro old man tennis shoes?"
"God, no–not that bad," I answered. "They're just–I don't know–really Jesus-y. Like woven lattice sandal things that had a buckle and covered his toes."
"Totally overlookable," she assured, "Go on another date. We can fix the sandals situation."
Curtain fades.
Act 2, thirteen years later. Let's talk about "overlookable" for a moment.
Scene: Our bathroom. Crusty old toothpaste is glued to Brett's sink where my straightener and hair dryer are resting, despite the fact he continually reminds me that I have my own sink. Tangled cords dangle from the counter top, makeup is strewn everywhere, and an empty bottle of hairspray sits next to the soap dispenser. I'm wearing my favorite granny nightgown, and my hair is pulled back in a headband so that my charcoal mask doesn't get in my bangs. "CAN SOMEONE GET ME A ROLL OF TOILET PAPER?!" I yell, except I'm wearing my retainer so it sounds more like, "SHAN SHUM ONE SHKET ME A ROLL OF CHOILET PAPER?!" There's nothing but shreds left on the cardboard roll…again.
Brett walks in wearing the t-shirt the neighbors got him for a joke–the one that says "My Favorite People Call Me GRANDPA"–and a pair of boxers he's had for four years. He throws me a roll of toilet paper but reminds me that I might want to clean the seat first because Dash used it last. He flosses his teeth before he exits…stage right.
And I was worried about a pair of bad sandals once.
This is our life. And we love it. Here's the thing though. Shoes are still important. In fact, when we're buried in scattered toys and spending Friday nights singing along to the Moana soundtrack in the car while we schlep kids to friends' houses for sleepovers, it's little things like good shoes and hip sunglasses and occasionally switching the station to 80's rock that keep us from feeling entirely overlooked. We've evolved as a family over the years as have our priorities, and while that may mean I'm not so shallow as to throw a date with a great guy out the window over his shoes, it doesn't mean I have to completely abandon style and my love of good footwear.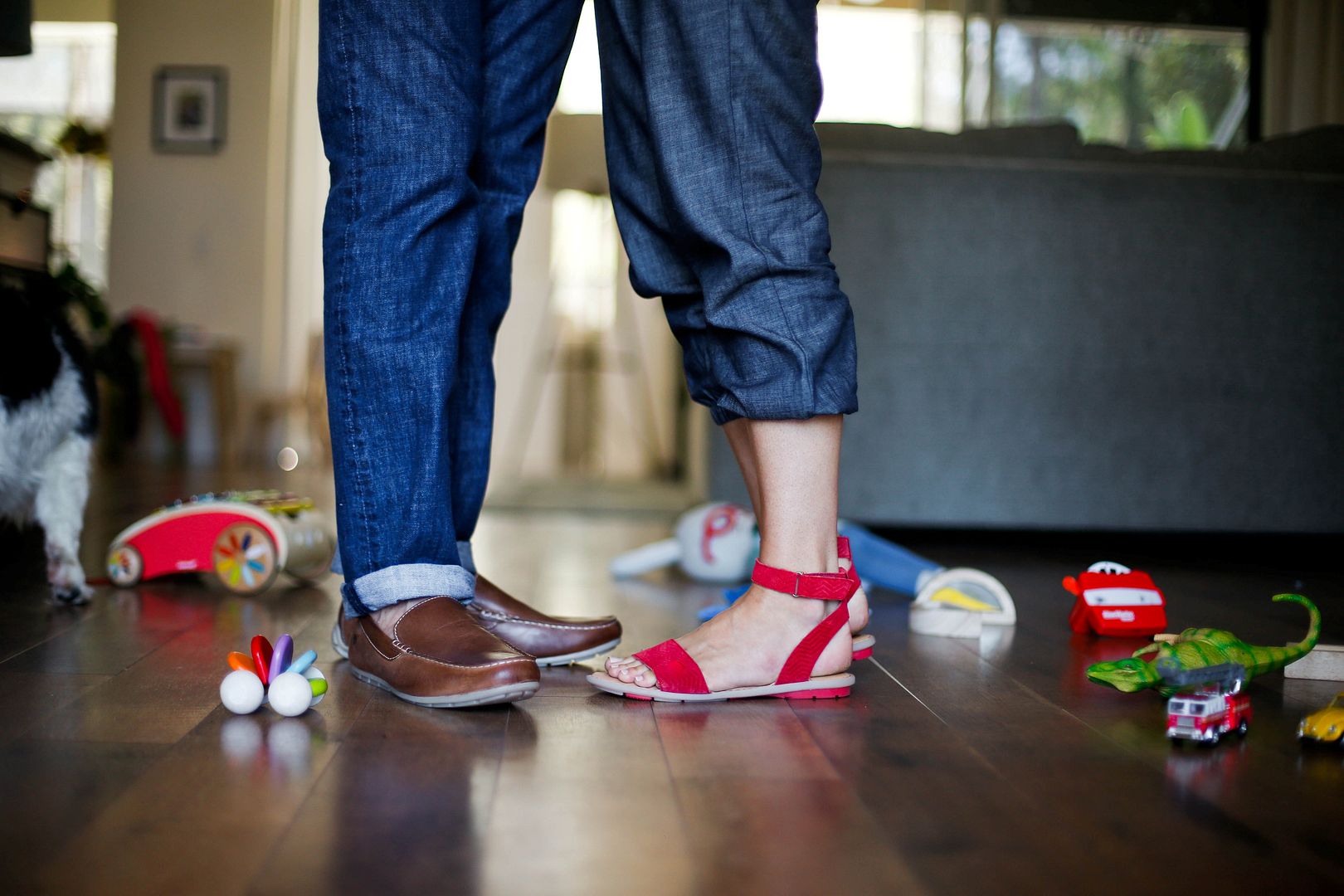 We find what makes us feel good, both in and out of our roles as "Mom" and "Dad," and our friends at Born Shoes always have something that fits us both, in style and comfort.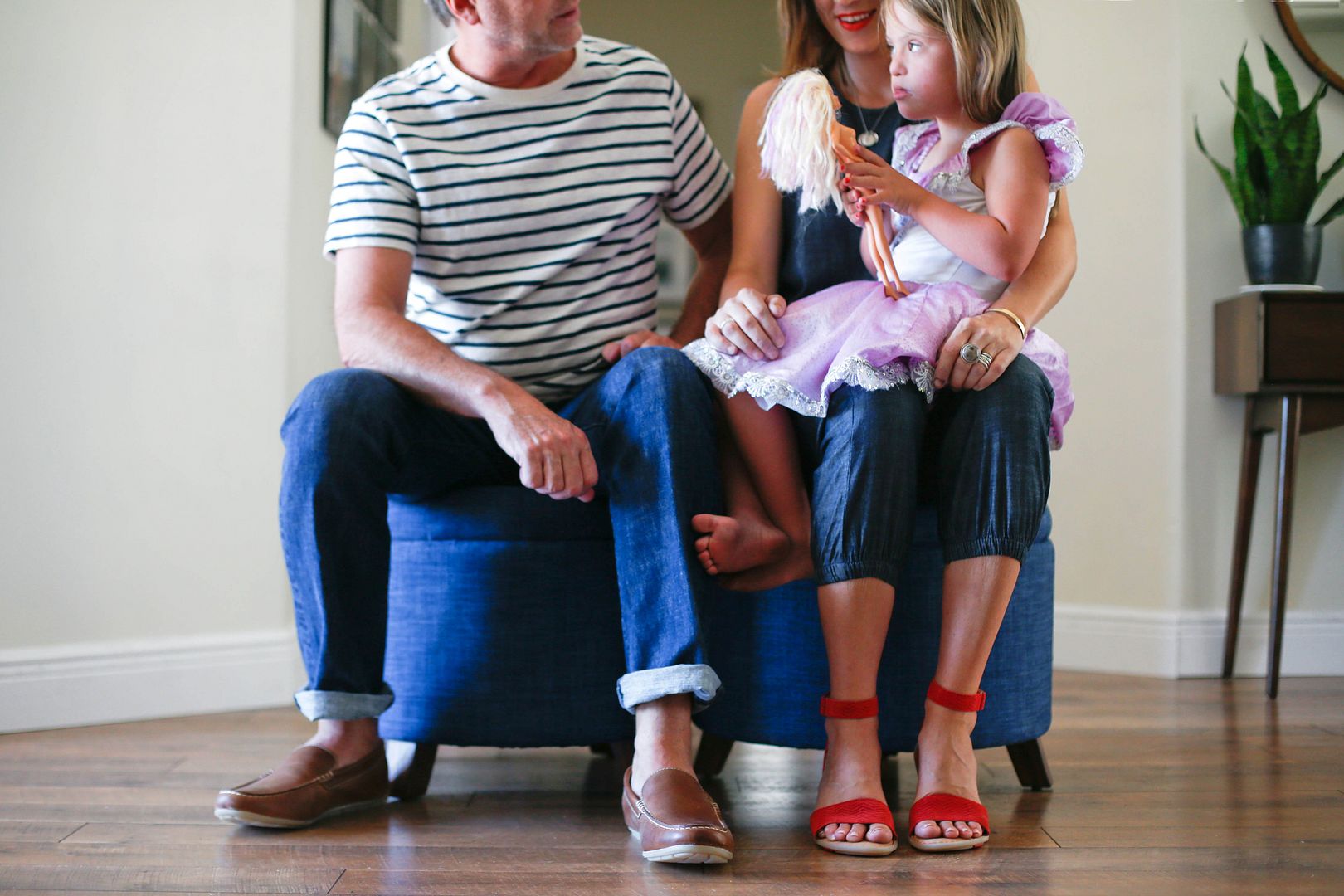 (Brett's wearing Born Allan loafers; I'm wearing their Tegal sandals.)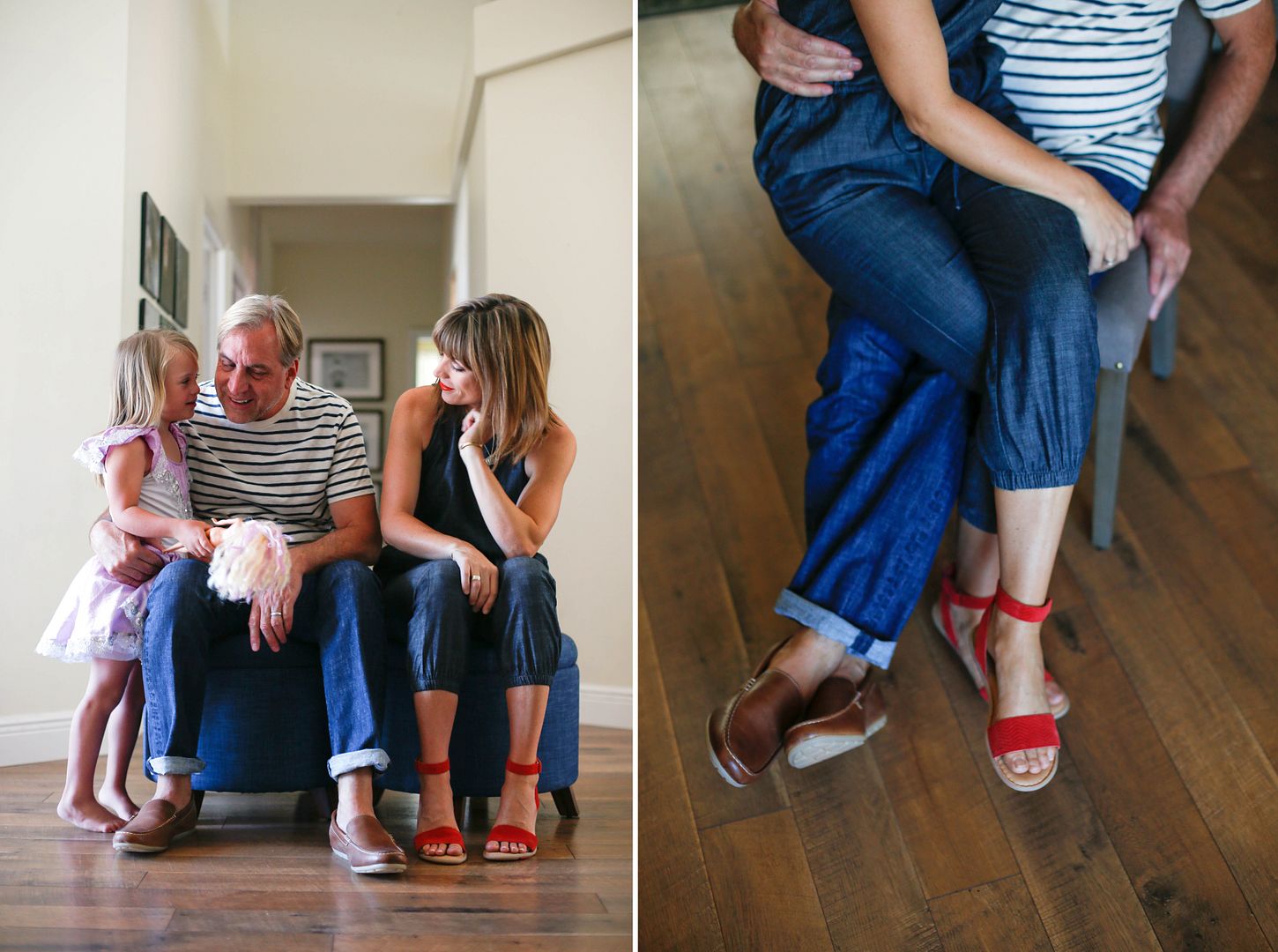 As always, Born doesn't make you pay a comfort price for style. They know parents spend enough time sacrificing comfort getting kicked in the face from kids in the family bed, bending over to pick up stray Shopkins and lugging tricycles home on walks where their kids abandoned what they promised they'd ride the whole way…they'll at least keep your feet comfortable while you're in the trenches.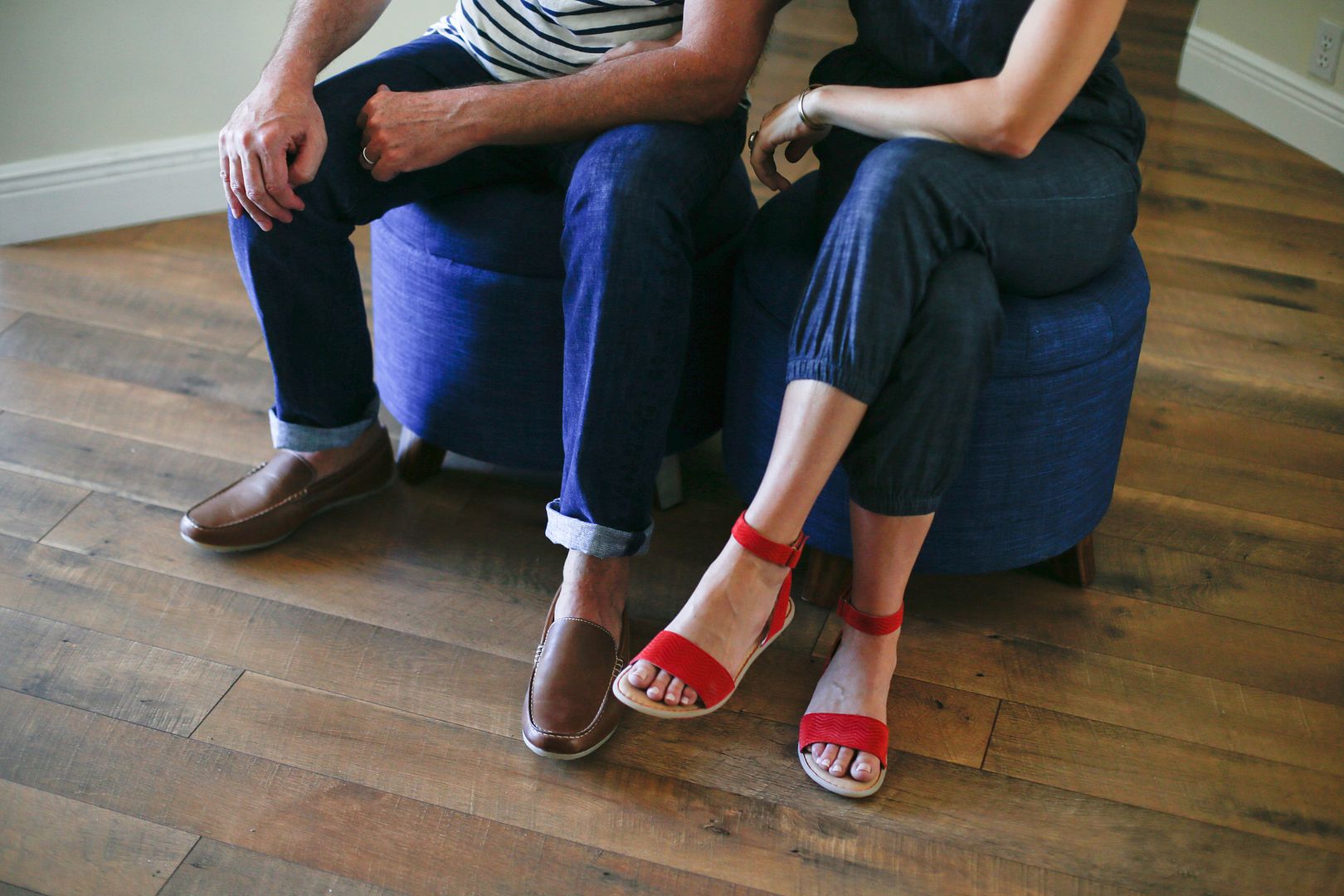 The Jesus sandals might be gone, but miracles of biblical proportions happen in our home every day–like this morning, when I turned around an almost ruined day from a ponytail that was supposed to be "HIGH high" and only ended up "kinda high." Hallelujah, glory be. As for the mess in between the miracles? Totally overlookable.
I'm so happy I overlooked his sandals thirteen years ago.
Thank you to Born Shoes for adding style and comfort to our beautiful mess.