Remember last week when I wrote about my ride-or-die approach to traditions? Let me tell you how the new Easter traditions I tried to squeeze in this year went down.
A) Cascarones: Hit three stores to try and find them already made, and they were gone. Didn't feel like cramming confetti through a small hole of an egg to make my own, so that one's out.
B)  Eppers: The dog got into our hard boiled egg stash (don't ask me how) which resulted in a pile of rotten egg vomit on my new floors, so that one's out.
C) Glitter-turned-into-swirly-lollipops: I had this one. I mean, never mind the fact that World Market ran out of their big swirly lollipops so I had to get the corkscrew swirly lollipops instead, or the fact that I realized when we went to sprinkle the glitter that we didn't have any glitter. But the kids were so excited about this new discovery–that the Easter Bunny will actually turn glitter into lollipops–I couldn't let them down.
So I scrambled, somehow convincing the kids that the piece of glittery scrapbook paper I found in my desk was the same thing as glitter and that of course the bunny would transform it into lollipops. So we threw the piece of pink glitter paper on the lawn with a large wilted carrot I found hidden in the back of my produce drawer, and after the kids went to bed, I snuck back out to remove the carrot and the makeshift glitter and replaced them with three corkscrew lollipops I shoved into the ground. "This is going to be so awesome," I told myself. "They're going to remember this forever." What I didn't realize was that the lawn would get very wet in the night, and that animals would be interested in the lollipops, and that ants like sugar.
No sooner had the sun cast its first ray, and my kids were peering out the window, breathlessly excited, trying to make out if there were lollipops where the glitter paper had been left.
"Go see!" I said, preparing for a proud motherhood moment of "Nailed it." This is it, man. Living the dream. I followed them out to the magic spot…
…and there, poking out of the grass, were three sorry lollipops, their plastic wrappers chewed through, bits of wet grass stuck to the melted goop that was seeping out the holes in the wrapper–brownish from all the colors bleeding together, ants crawling up the sticks. Nella's stick had gotten so wet, it sort of bent in half, unable to keep the weight of the lollipop up anymore.
"Ew! It's all goopy!" Lainey yelled.
And then Dash started crying. "Bugs! Bugs! Mine has bugs!"
Trying to save the moment, Brett piped up with some bullshit about "Oh, the lollipops aren't to eat; they're just to show you magic!" because the Easter Bunny is a dick. And then we watched three disappointed kids toss their magic lollipops into the garbage, and I heard Dash say "Disgusting."
So, Happy Easter. It was quite possibly our finest moment of parenthood yet.
Redemption comes in egg hunts and Easter baskets, little bunny tracks throughout the house and a big family breakfast.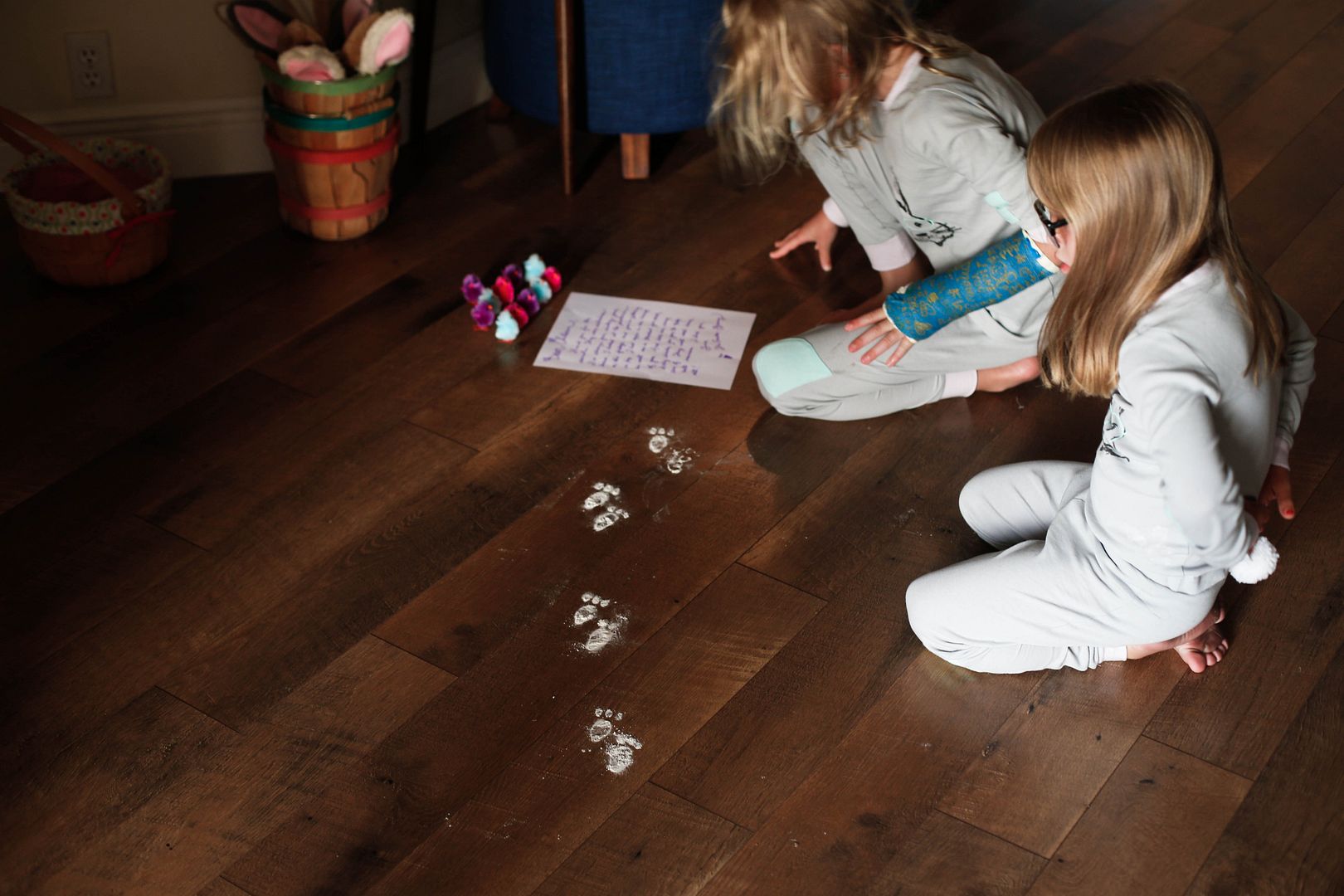 There was a great discussion on Instagram yesterday after a friend asked me if Lainey still believes–moms talking about how they handle that bridge age and so many good ideas for embracing both the wonder of childhood and their maturing imagination. I think every kid is different as is every parent, and each family finds their own approach to make believe and making holidays special. But I sense that she loves all this magic, even if it's with a wink and an unspoken understanding of what it means. I look forward to inviting her to help create the magic for her siblings because she'll love that, but right now, we're still playing along…like we probably always will, even when all three are winking with the knowledge of the secret.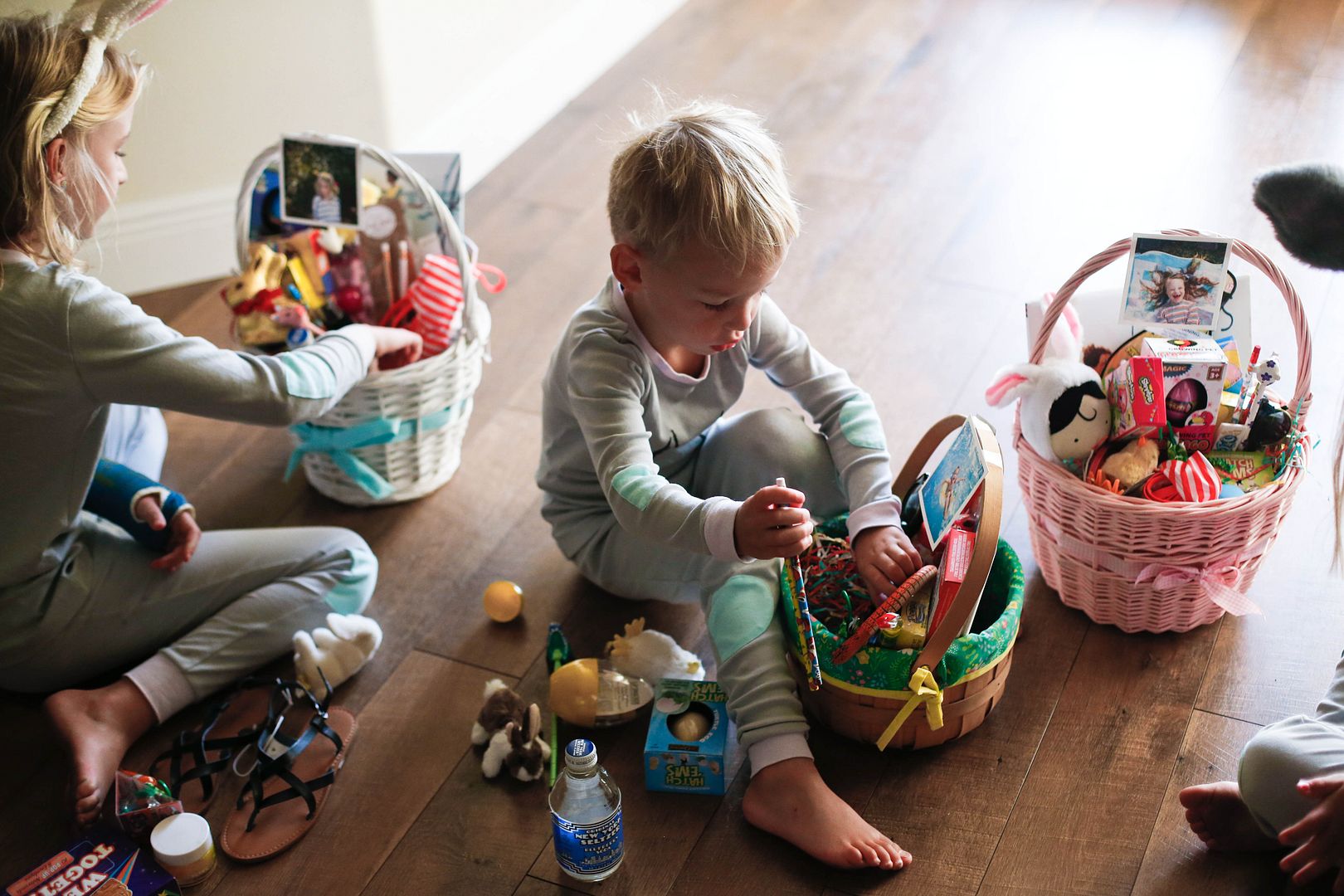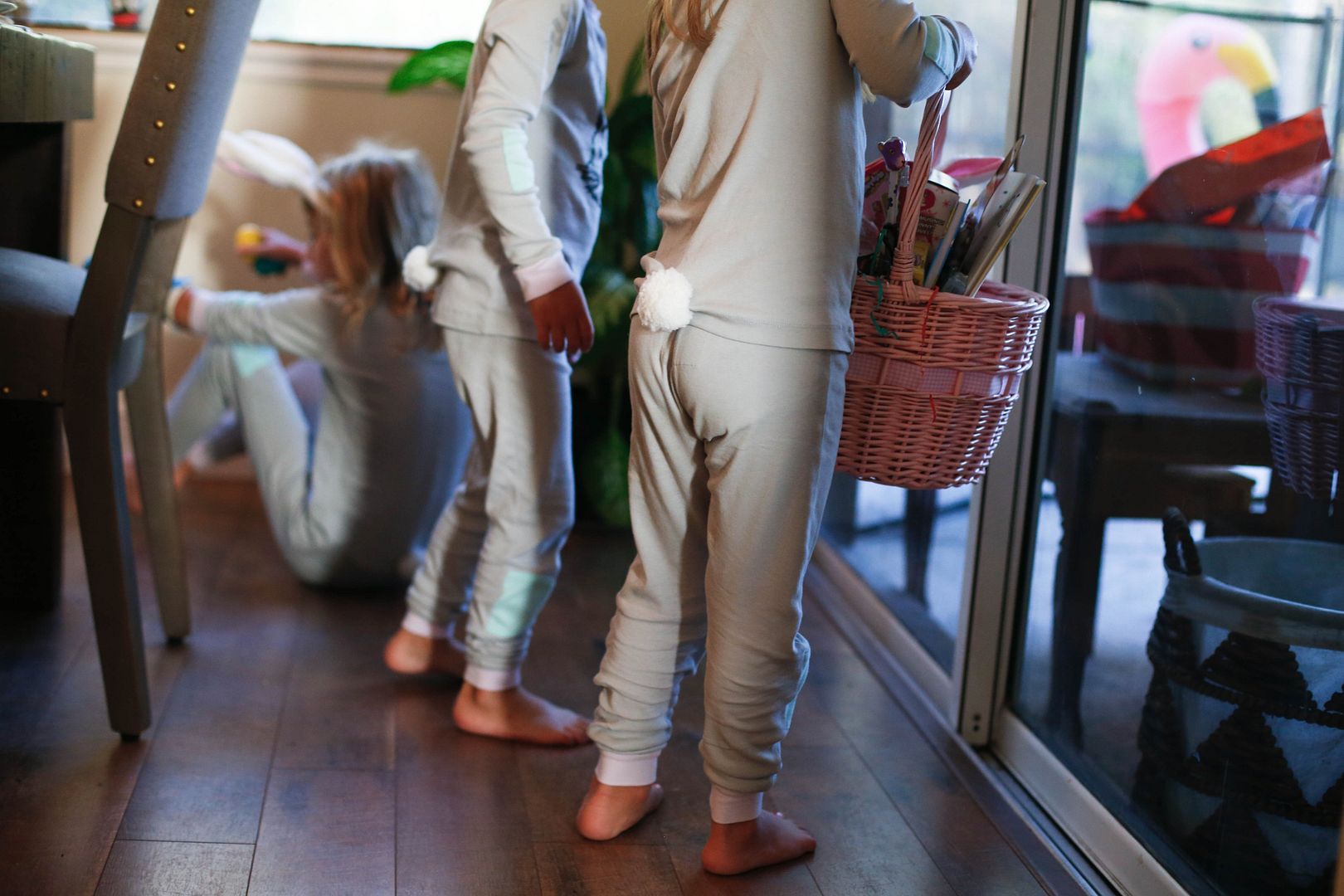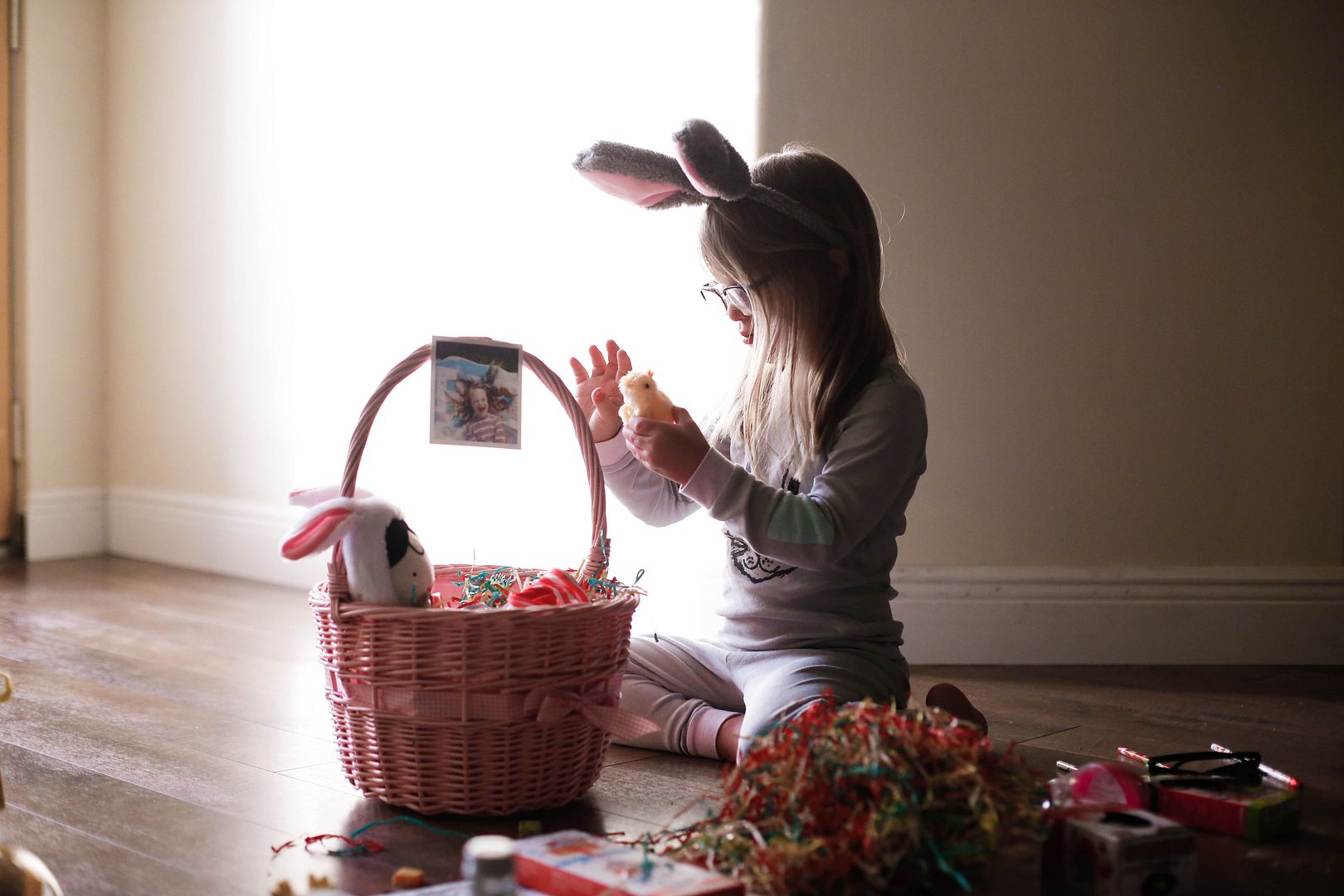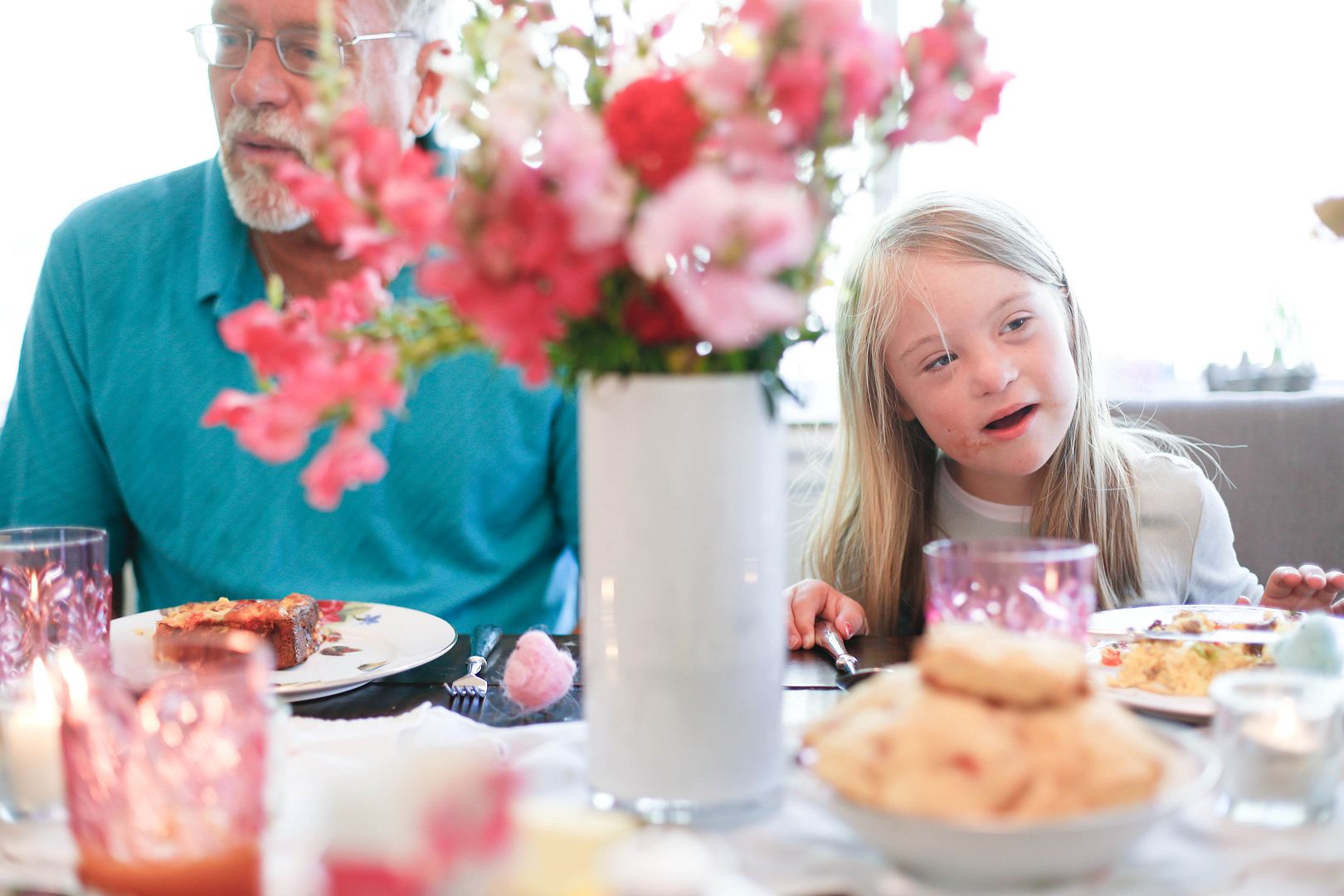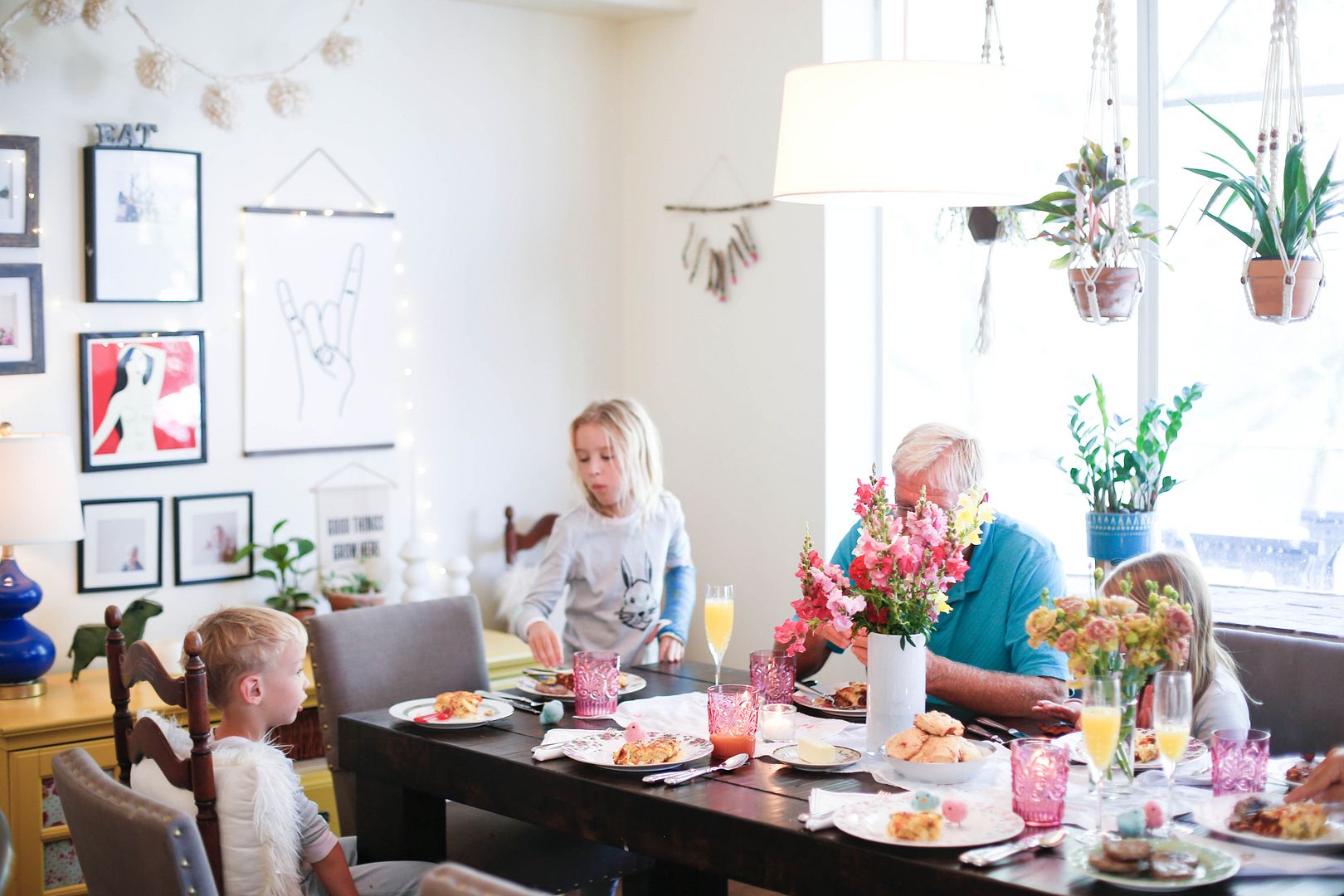 The day before Easter, we hit our local U-pick farm to gather flowers for our brunch table.
I'll be so sad when this field is picked over for the season. The sunflowers are already gone, but there were still plenty of snap dragons.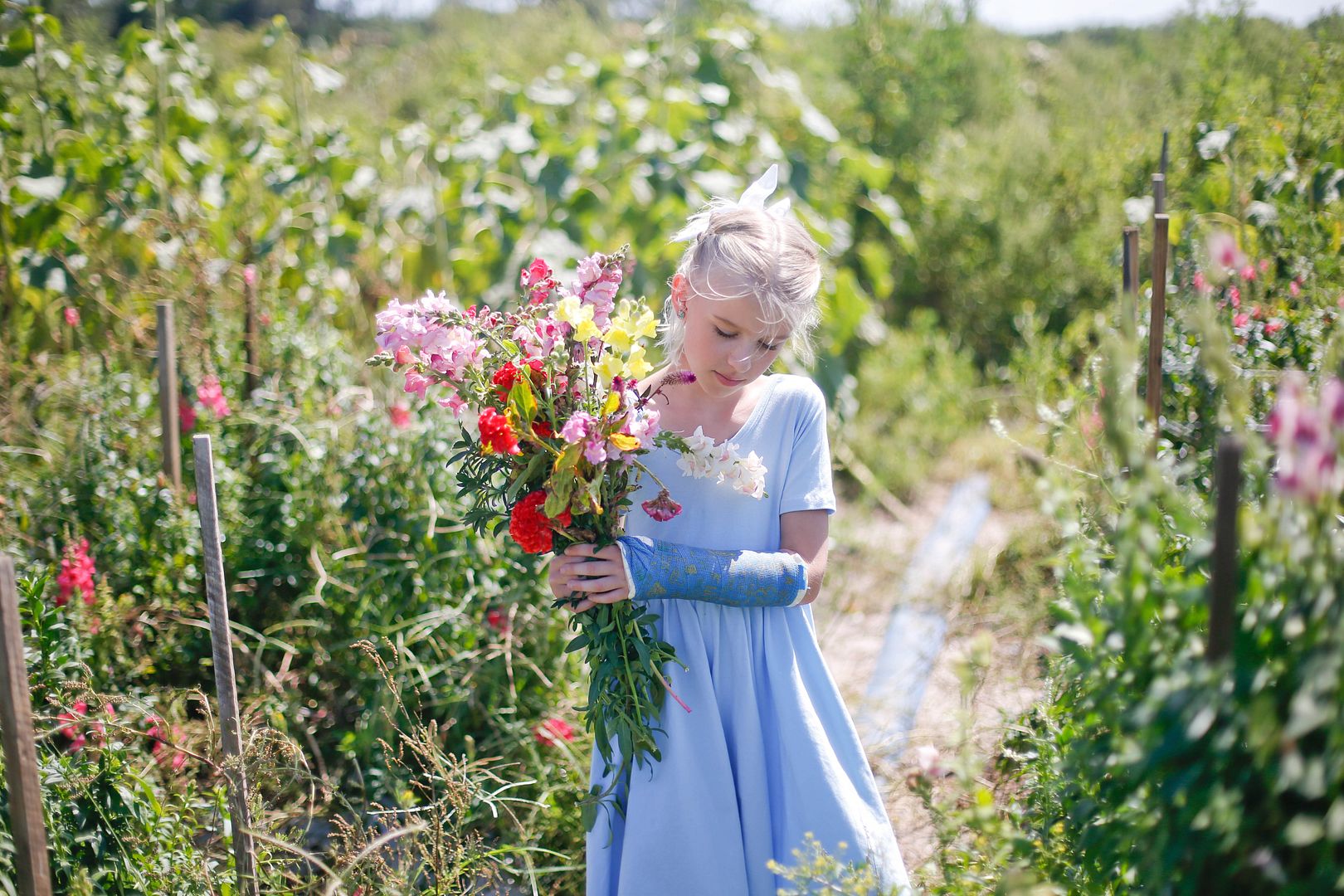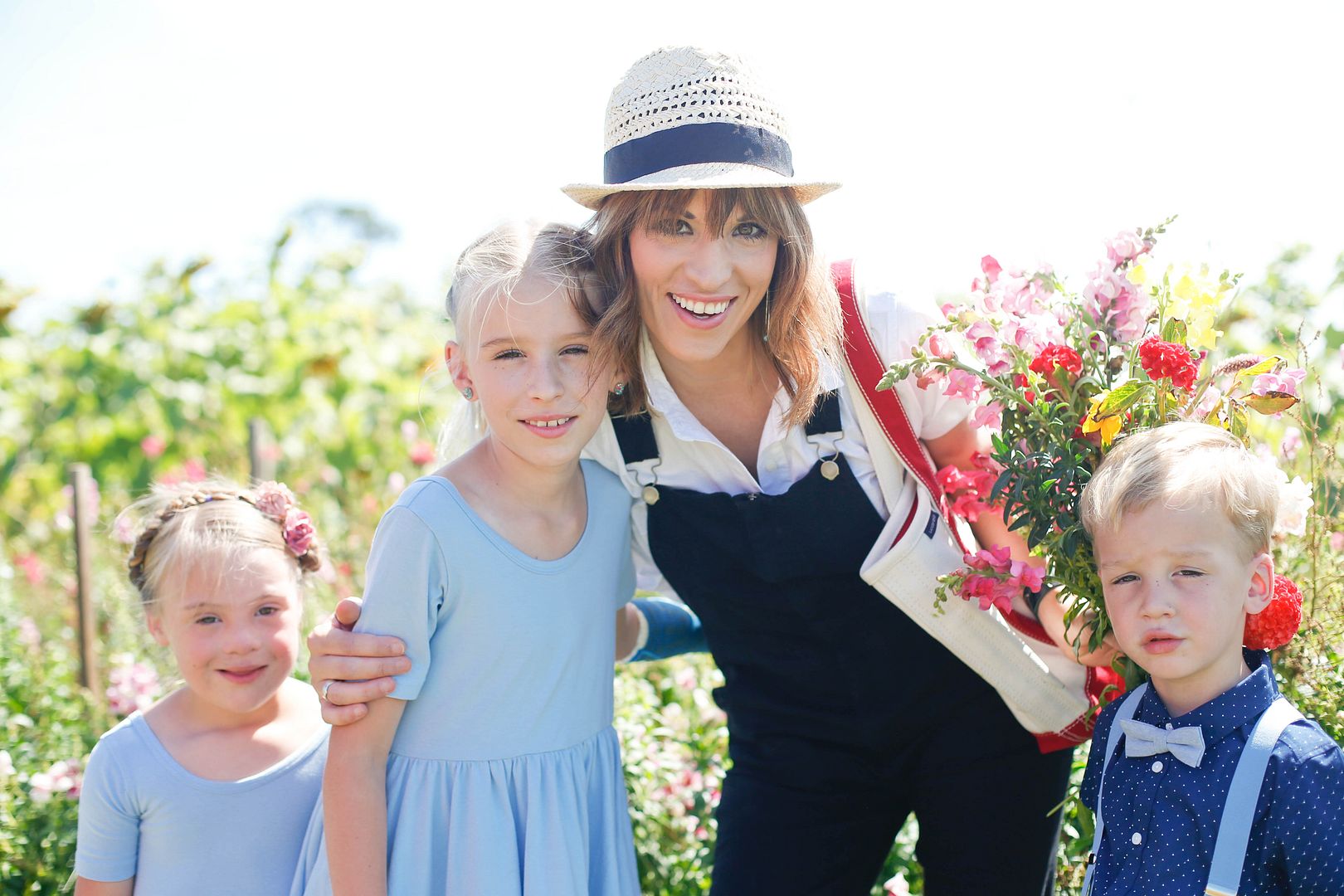 I hope you all had a great Easter, failed traditions or not.
We're still enjoying a day off today. I was in Target this weekend when Heidi called to inform me of some very important news. "What I'm about to tell you is going to blow your mind," she said. "Are you ready?"
"Tell me," I said, bracing myself.
"The school starts the alphabet countdown next week for the end of the year. We only have an alphabet to get through before summer. That means we can officially give up next week."
Shoddy lunches and half-ass effort from here on out, folks. Summer's coming.