In the course of one week, poor Lainey broke her arm (fell off a scooter), and I came down with a cold that has rendered my voice this weird cross between David Sedaris and Joyce Meyer. Needless to say, we are looking forward to the long weekend  and Easter festivities. We have plans to do our normal egg hunt and Easter bunny baskets, but we are adding a few new fun traditions this year borrowed from some readers who shared some of their own traditions on Instagram, and now I'm stealing them because I'm a tradition hoarder. Someday, you will find me buried in a house with my traditions and 20 cats, and my children will worry about me and sign me up for "Tradition Intervention" which I'm predicting will be a highly popular reality show in 2030.
"She hasn't showered in weeks," they'll say. "She just keeps hanging stockings and setting leprechaun traps, and the house reeks of rotten Easter eggs," which are buried under family photo boxes soaked with cat pee, of course.
And then I'll chase them, my eyes all glazed over, yelling, "LET'S GO FOR A MOONWALK!" And they will run, scared, tripping over shoe box Valentine houses from their kindergarten days and broken twinkle light strands from the reindeer runway I leave up all year.
"Please, somebody help her!"
Don't worry, I'll be fine.
Okay, this is what we're adding this year: 1) We're sprinkling glitter for the Easter bunny the night before Easter with hopes that he will turn it into swirly lollipops, 2) We're playing Eppers with our dyed eggs, and 3) We're going to crack cascarones over each other's heads and make up blessings. Might I suggest approaching new traditions simply for fun and not a live-or-die standard for holidays. Don't stress yourself out. Example: our Halloween fail of 2014 where traditions didn't work out, and it still was perfectly memorable and special.
We got a head start this past weekend with our egg dying. This is the first year I didn't line everything with butcher paper but rather just padded the dye jars with paper towel, and everyone was old enough to go about the process pretty carefully. I'm happy to report nothing got stained except my pants which were white–which was stupid.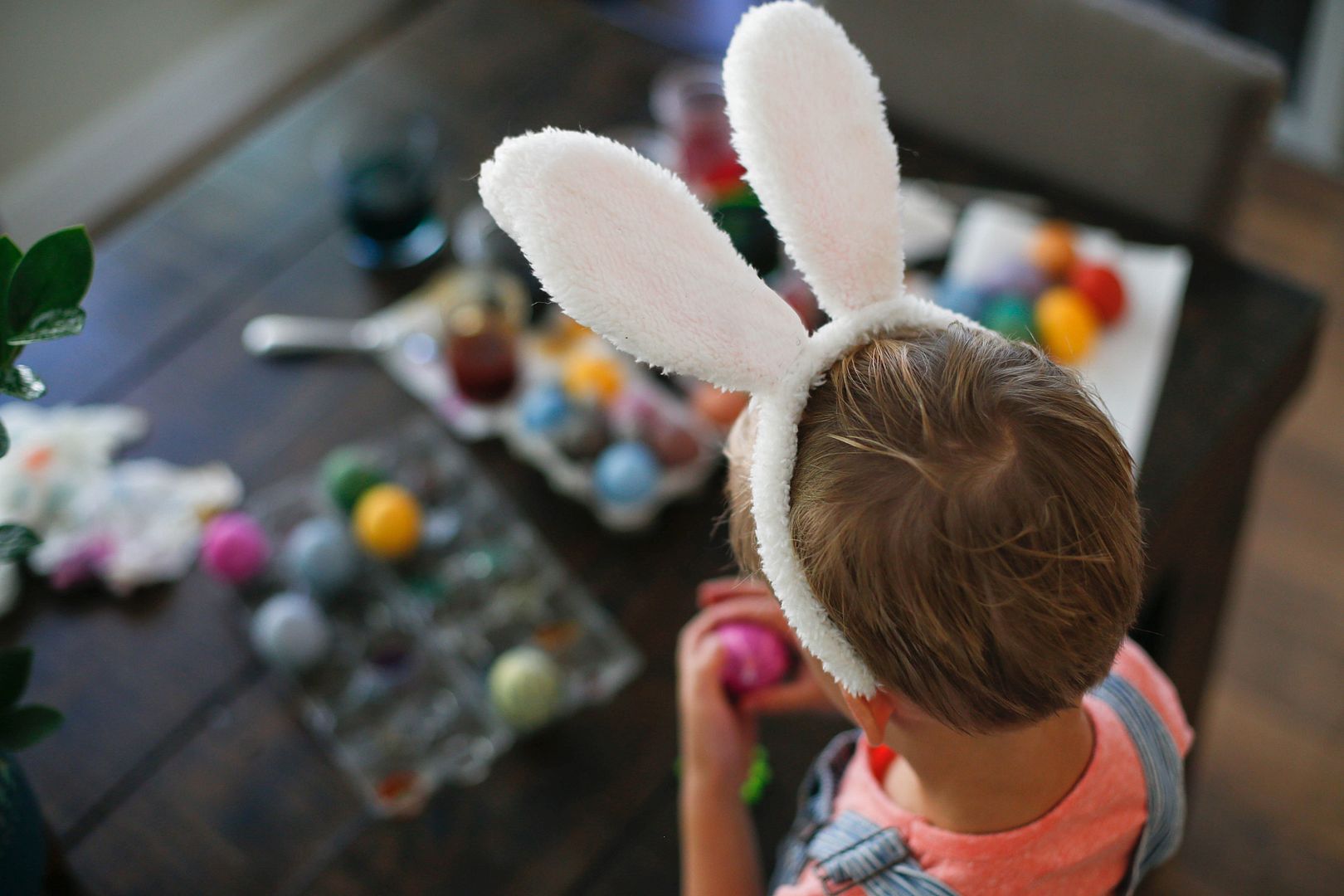 We used a natural egg dye this year which took a lot longer to get a good saturated color, but it was all fruit and plant extracts and included a cute grass-growing kit.
We got our prize in the end–a rainbow.
Speaking of rainbows, earlier last week, we made a rainbow of homemade dough. We altered a recipe from here that ended up working just fine. For enough to make all these colors: 3 cups of very warm water, 3 tbsp. vegetable oil, 1.5 c. salt, 3 tbsp. cream of tarter, lavender oil (or whatever you want your dough to smell like–we use peppermint oil in the winter), pastel food coloring,  3 c. flour. We just mixed everything together, adding flour last, and then stored it in big Ziplock bags. It's super soft and smooshy–perfect for little ones.
And since we were on a pastel kick, we went ahead and made some Easter sugar cookies that were so delicious, I had to hide them from myself.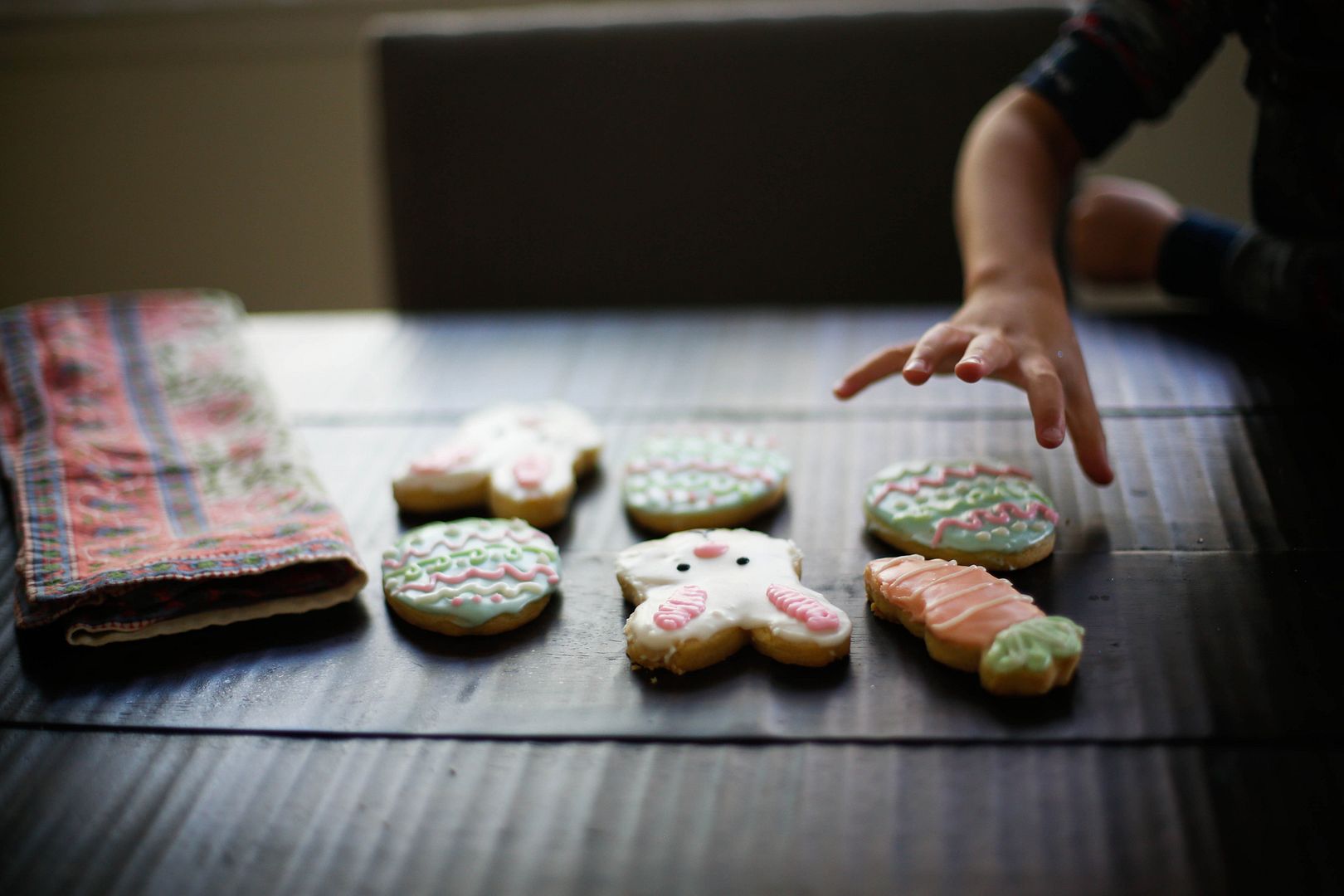 Also lately enjoying:
My sister visited…
…and it was wonderful.  A few friends came over for cocktails the night before she left, and Brett took this picture which is now a favorite.
The gulf is warming up.
We're nowhere near the bath water warmth of August, but the gulf is prepping for summer, still refreshing enough to cool you down and yet warm enough to slip underwater comfortably. Having out-of-towners always pushes us to be there, watching sunsets, collecting shells, reminding Dash to pull his bathing suit up.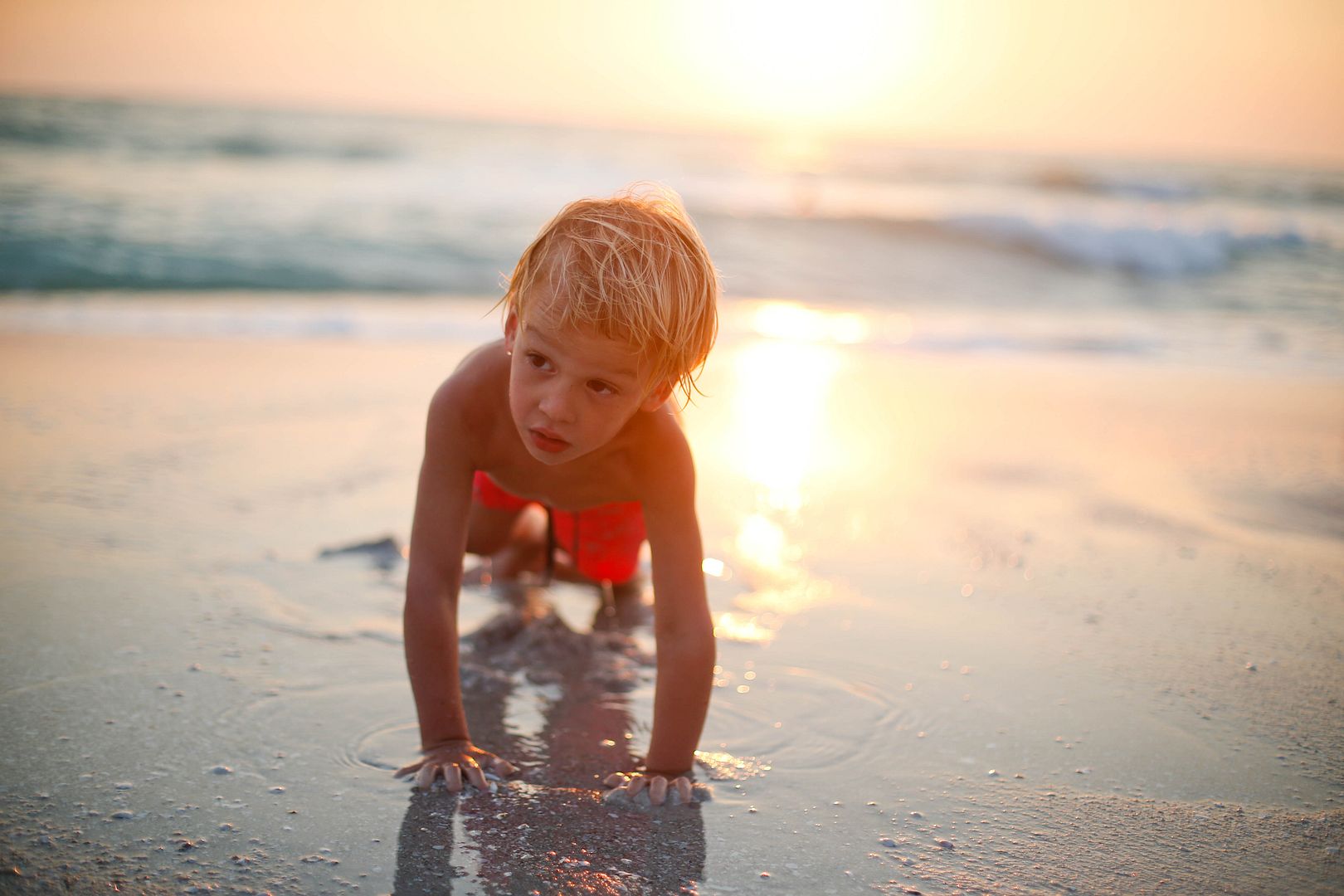 I think I have this exact same picture of him somewhere, crawling toward the water when he was about 8 months old. Little sea turtle making his way.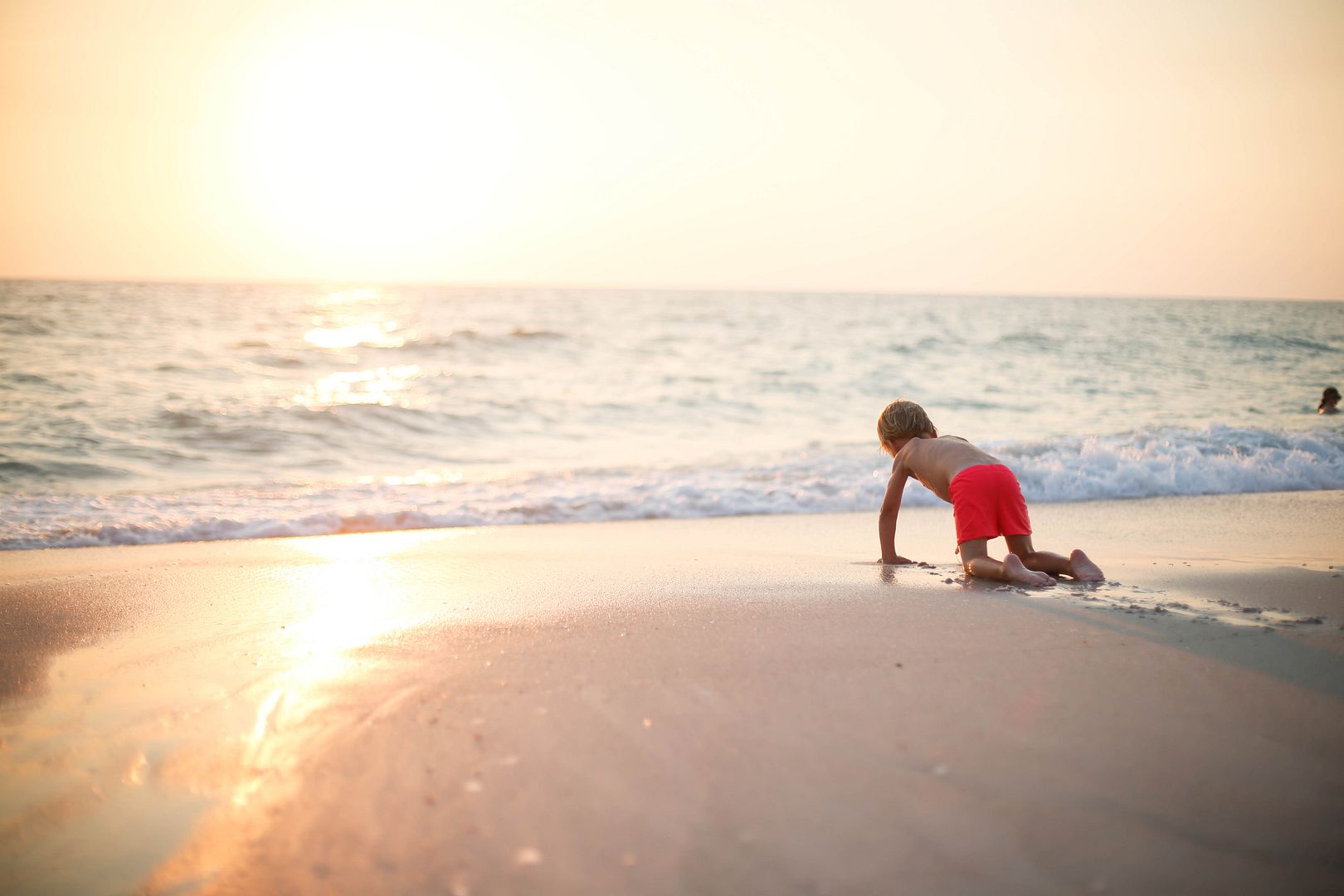 Casts can't stop us.
This was her ER precast, but we got her regular cast this week and were thrilled to find out they can make them waterproof for swimming. While injuries can be scary and are always inconvenient, this first little broken bone (and hopefully the last) for my kids made a sweet memory with Lainey late Friday night, cozied up in a very comfortable and quiet ER room where we watched a movie, held hands and huddled under warm blankets.
Old toy reunions.
One of the best parenting tips–keep some toys put away and rotate them out with toys that are frequently played with to keep your kids from getting bored with the same old stuff. We pulled out some forgotten toys last weekend which made for a nice Sunday morning with kids quietly entertained.
Ballet Fridays.
Always a favorite. She's come such a long way, now slipping right into class, even when there aren't kids she knows, following directions and intently dancing as the teacher instructs. I'm so proud of the huge social leaps she's made this year.
Happy Humpday, Friends!