With summer approaching and school almost done, I've been dreaming of heading north and returning to our favorite summer spot in Michigan. This, of course, comes with fun "what will we pack?" lists which–while some things change every year–always end up taking a red, white and navy theme. Or as Heidi calls it, "your summer nautical obsession." 'Tis true. I want us all to dress like little sailors. For one, it's classic American summer style. I mean, who doesn't love a red stripe boat neck shirt or a perfect pair of linen sailor pants? Second, Florida style tends to be characterized by more jewel tones–Lily Pulitzer pinks and greens, bright florals and bold palm prints, and those, while lovely, aren't my jam. Plus, subtlety has never been my specialty, and I bear the Literal Destination Fashion Interpretation gene which means I summarize the style of where we're going and then take it to the moon. I dress like a first lady when visiting Washington D.C.; hippy it up in Ojai, California and get mistaken for a yacht club representative when I step on the ferry toward Mackinac Island. Ahoy, mateys! Lainey, you take port side! Nella, you take starboard!
And the kids? Well, sailor style is the holy grail of children's fashion, and I take it very seriously.
Exhibit A:
Exhibit B: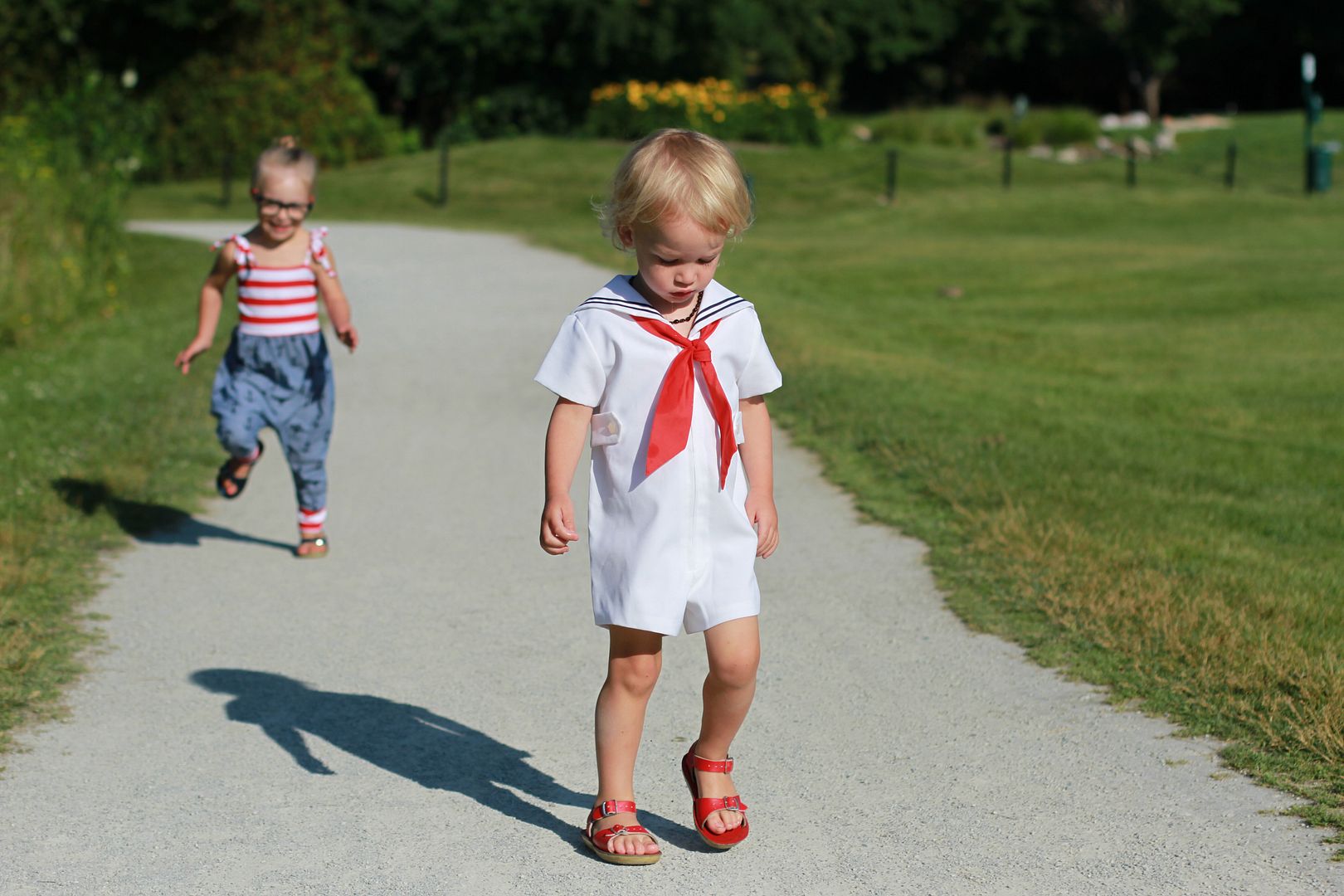 Exhibit C: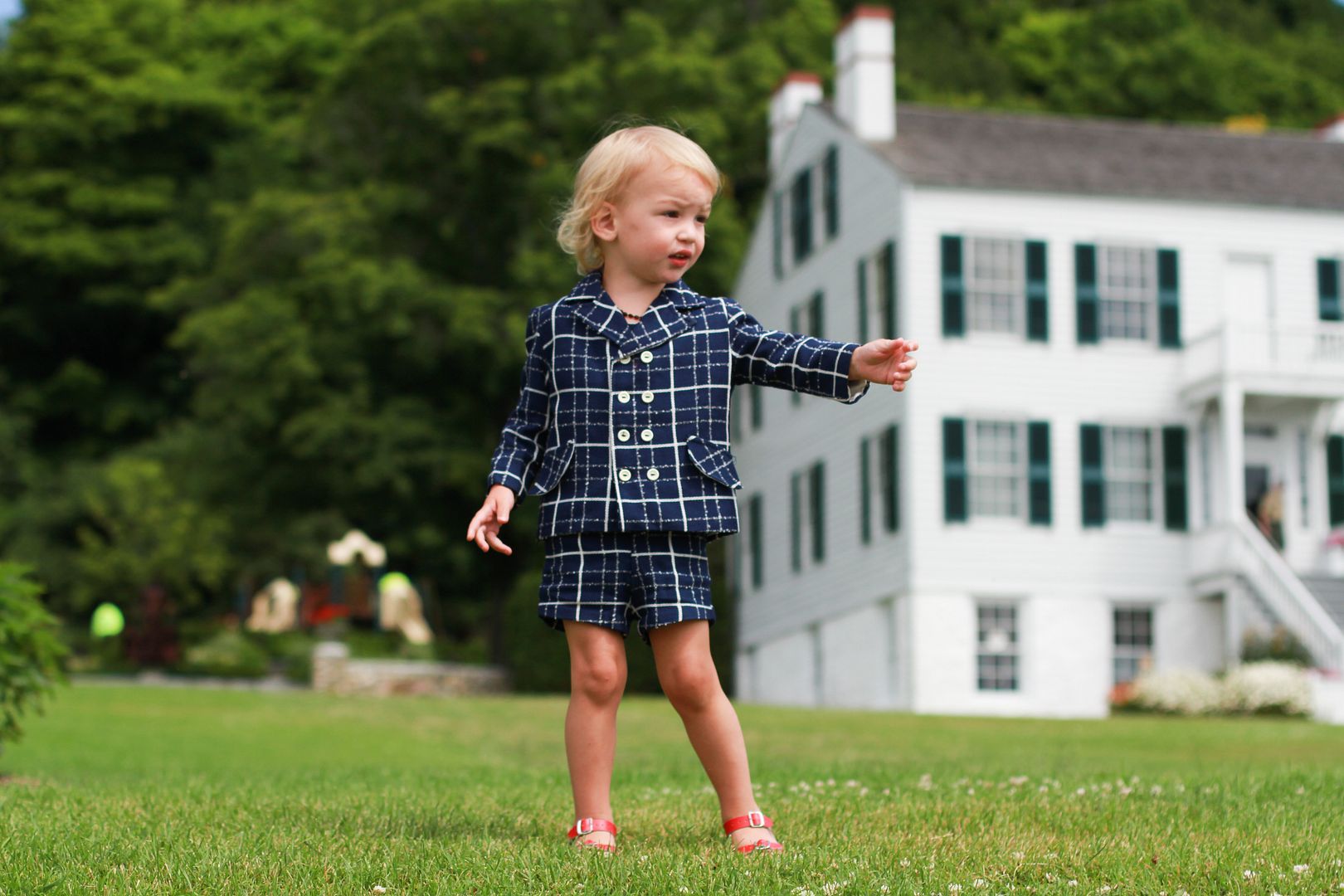 We go for Little Kennedys, circa 1962. The 60's and 70's clearly had nautical fashion in the bag. I want every outfit in these old patterns, please.
I mean, Nella and Dash would kill it in these:
9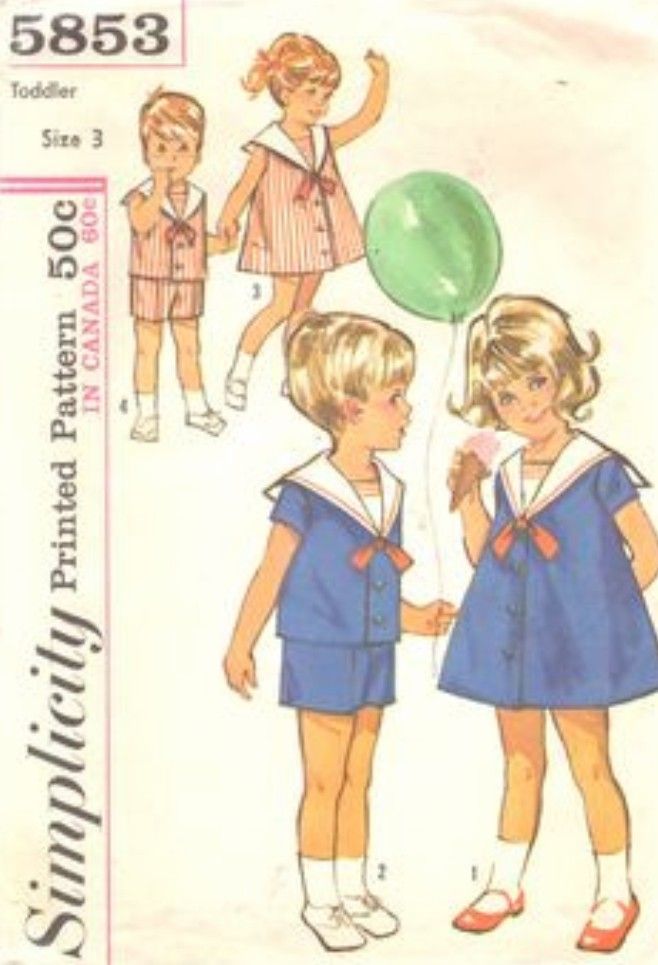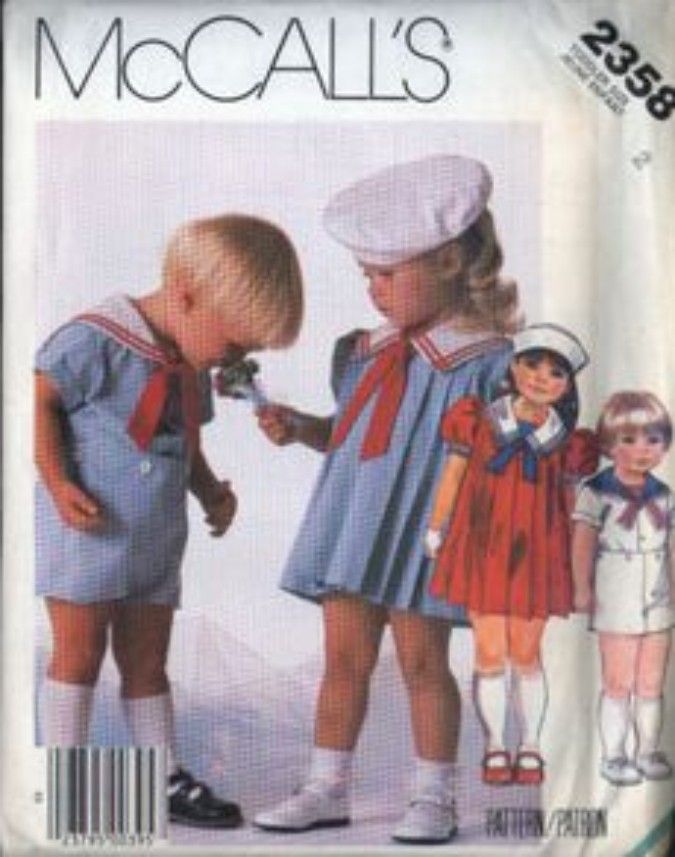 And don't think I wouldn't wear this palazzo jump suit, oh my God.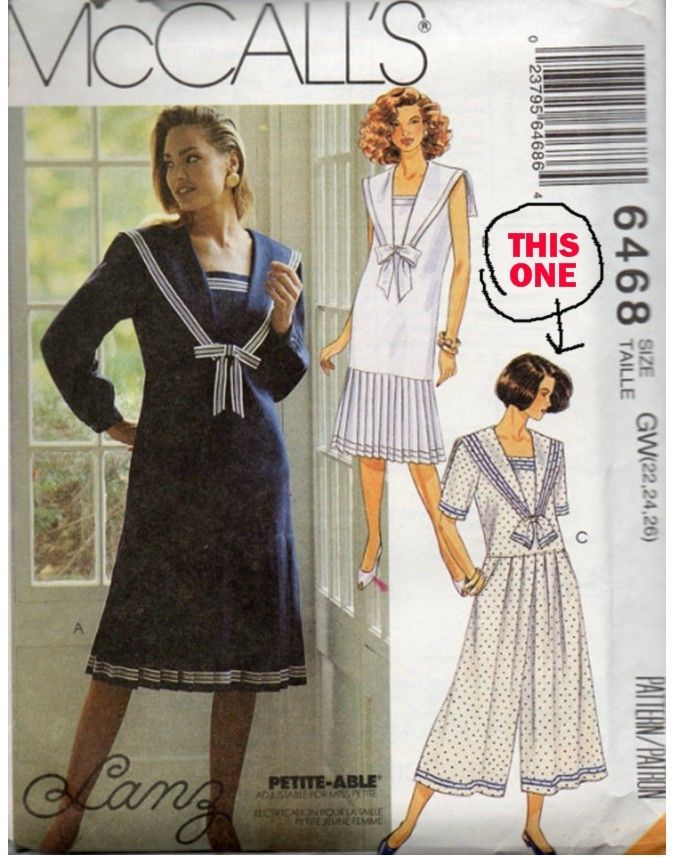 Those pointed collar rompers! Get thee to a seamstress.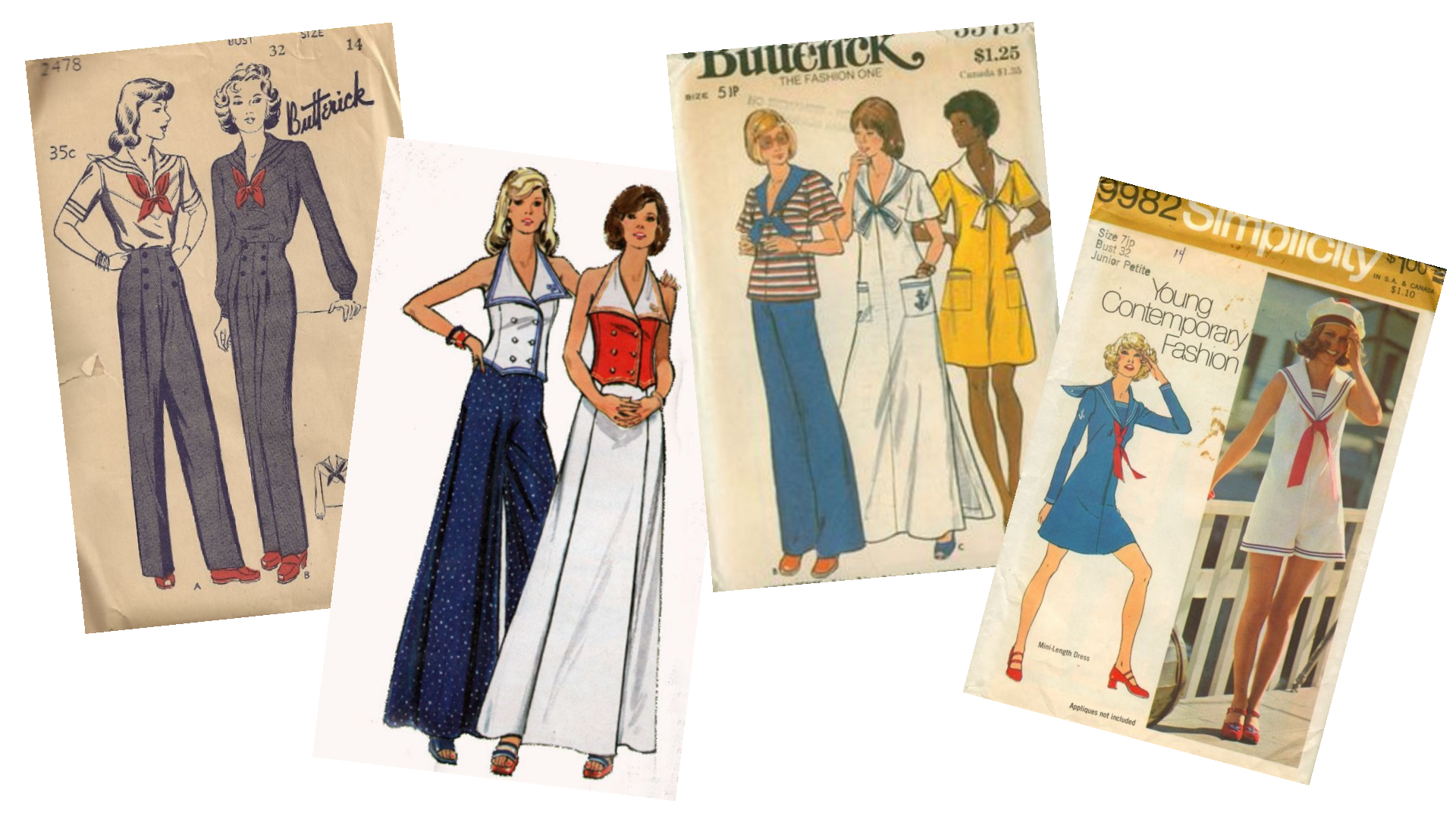 Or how about the entire family in matching yacht club uniforms? YAAAAAAASSSSSS.
I even found the exact equivalent to my favorite vintage sailor suit Dash wore, in a women's version.
Would I wear it? Feck yeah, I would. I mean, maybe not with knee socks and pilgrim shoes, but with sandals, I'd totally take the pontoon boat for a spin around the lake in this.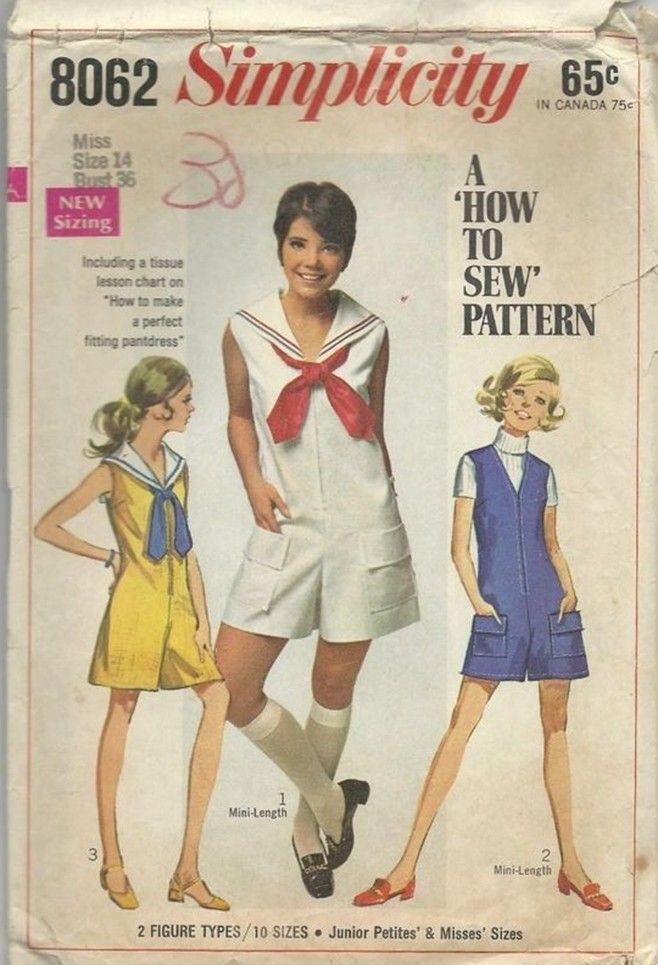 So, we've drifted away from The Good Ship Lollipop fashion over the years, but nautical style and good old red, white and blue have always served as classic summer staples, and whether you want to go full-on vintage sailor or include simple subtle hints of the sea, here's a round-up of some favorite nautical fashions for girls, boys and mamas.
1. Powell Craft Sailor Dress (in sizes 1-7!). This is it! Such a chic version of the classic knotted sailor dress. And it works for so many ages.
2. Freshly Picked (NEW!) Leather Sandals
3. H&M Stripe Sleeveless Bow Top
4. Mini Boden Wide Leg Sailor Pants
5. Hanna Andersson Cotton Stripe Tee. Nella has this tee and it is a top five staple of our summer wardrobe–super versatile, great quality and perfect for layering under overalls and jumpers.
6. Hum Stitchery Andi Mini Skirt with Suspenders
7. Gap Red Espadrilles. I cannot with these little espadrilles. Seriously.
8. Hanna Andersson Sailboat Tank
9. Herschel Heritage Kids Backpack
10. H&M Seersucker Knotted Blouse
11. Gap Stripe Eyelet Tank Dress
12. Navy Saltwater Sandals
13. Zara Red Jumpsuit with Frill. I wanted this one for Nella for Mackinac Island this summer and was super bummed that her size is the only one sold out.
14. H&M Stripe Jersey Top
15. J Crew Factory Scallop Hem Shorts
16. Twisted Navy Boat Shoes. Classic nautical look…and only $15!
1. Mabo Organic Cotton Red Stripe Tee
2. Janie and Jack Linen Suspender Shorts
3. Janie and Jack Linen Blend Cap (so dapper!). I feel like this little hat with the suspender shorts is a little bit more grown-up version of the classic sailor suit for boys.
4. Tan Saltwater Sandals
5. Sailboat Toy (really floats in water!)
6. J Crew Vintage Chest Stripe Tee. These J Crew vintage wash tees are heaven. The quality is unmatched–they wash up over and over still looking brand new.
7. H&M Navy Clam Diggers. I love the length of these and that they are slim-fitting. 
8. Sperry Boat Shoes
9. Old Navy White Tee
10. H&M Denim Shorts with Suspenders
11. Winter Water Factory Sailboat Tee. Dash had this print in a tank last summer, and I loved it so much.
12. Children's Place Red Pull-On Shorts
13. Osh Kosh Navy Sandals
14. Lucy & Leo Organic Cotton and Hemp Mantauk Tank and Shorts. I'm obsessed with this little outfit for Dash. The quality is so great (the hemp makes it a bit more structured).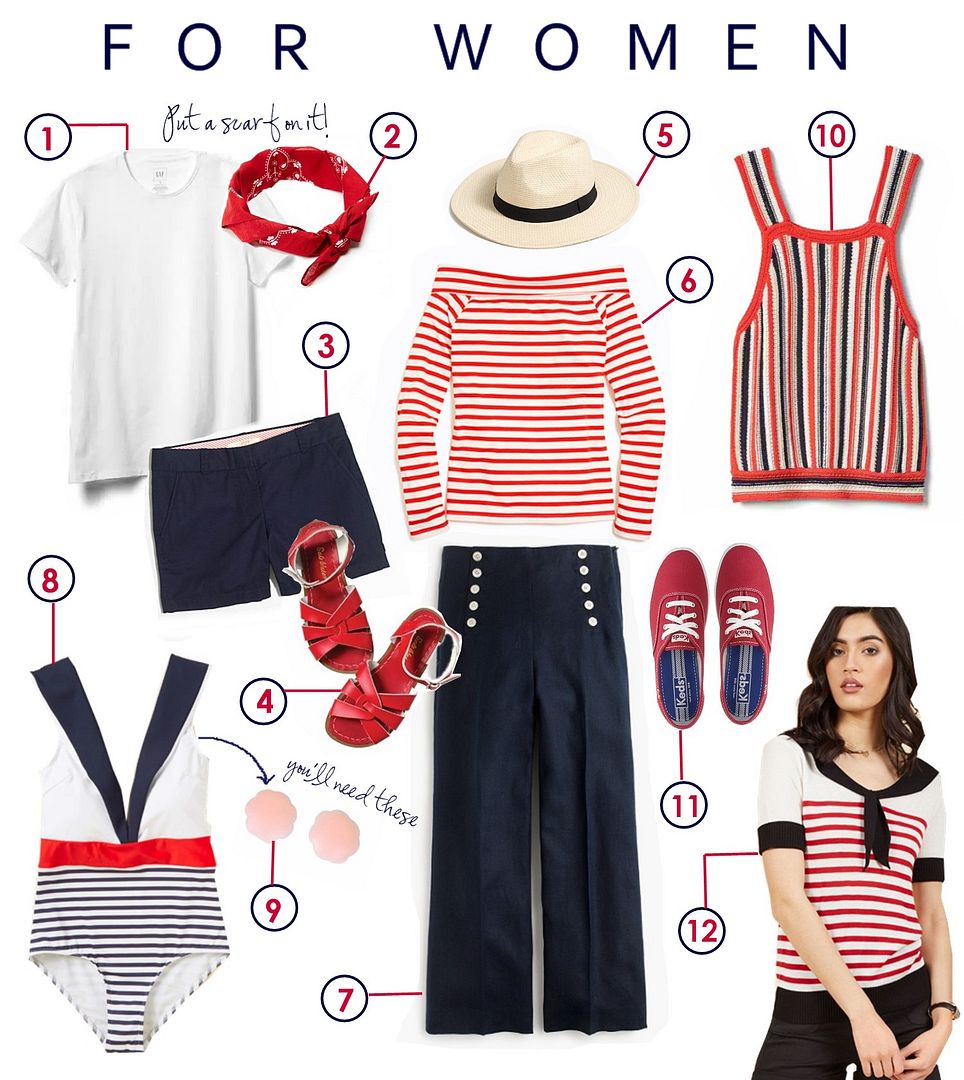 1. Gap Vintage Wash V-Neck Tee
2. Gap Red Bandana Necktie. Well, you know how I feel about neck ties. GLAMOUR DO. And a perfect way to sailor up an otherwise ordinary outfit.
3. J Crew Factory Navy Shorts ($14.50!). These shorts are my secret summer staple. I have them in several colors–J Crew quality, but super inexpensive.
4. Women's Saltwater Sandals
5. J Crew Factory Panama Hat
6. J Crew Factory Striped Off-the-Shoulder Boat Shirt. I love this shirt, especially with the sailor pants. It's so I'll-see-you-at-the-yacht-club.
7. J Crew Linen Sailor Pants
8. Modcloth Nautical One-Piece Suit but you're totes going to need some…
9. Silicone Reusable Pasties for that white top.
10. Gap Stripe Crochet Tank. I love the retro feel of this tank.
11. Women's Classic Red Keds (YASSS. All summer long.)
12, Modcloth Nautical Short-Sleeve Sweater. I'm going to have some fun in this baby this summer.
Time to practice my square knot.
I can hear my dad teasing me now: "Admiral McCarthy called. He needs his uniform back."