This is the Gauntlet week, the last stretch before the summer finish line, and we are giving it everything we've got. We're hustling by day for class parties and teacher gifts and coming home when it's done to dump backpacks full of crap that's been rotting in their desks for nine months. Come Thursday, we will celebrate. For me, the beginning of summer commences in my mind with that last school pick-up, and then it's on–our second "Christmas" of the year. I love all the hype leading up to it–the summer bucket lists, the school countdown–but mostly, I love the way summer sparks my inner child. It's like the adult in me hands over the control board come June every year, takes some time off and lets my 8-year-old self take over for a while. So while I may try to pull off the responsible adult look (pssst…carry a purse, wear sunglasses, be serious), know that my brain this time of year is all STICKERS!!! STICKERS! OH MY GOD, STICKERS! BOMB POPS! LET'S HAVE A LEMONADE STAND! WAIT, LET'S MAKE S'MORES! LET'S LIGHT 100 SPARKLERS AND WRITE HEARTS IN THE AIR WITH THEM. OOOOOH, ICE CREAM CONE TEMPORARY TATTOOS, LET'S COVER OUR BODIES WITH THEM! WHO WANTS TO GO TO THE POOL? WHO WANTS TO BUILD A FORT? WHO WANTS TO PLAY CAMP? LET'S MAKE A HAND CLAP ABOUT SUMMER AND PERFORM IT IN A NEIGHBORHOOD SUMMER TALENT SHOW!!!
It is highly likely that, three days into summer, I will be all "DEAR GOD, WHAT WAS I THINKING?"…but for now, we are happy anticipating.
There will be some squirrely days for sure, but for the most part, I like having my kids home and love the open slate for adventure these two months give us. The best part? Slow mornings.
We prepped for it this weekend, trading in ideas for Memorial Day barbecues and beach excursions for some much needed stay-at-home time instead.
The result was replenishing, making me even more excited for more of this to come.
Enjoying lately…
Nella's requests for a "foot clap" after a hand clap.
House calls from our resident doctor…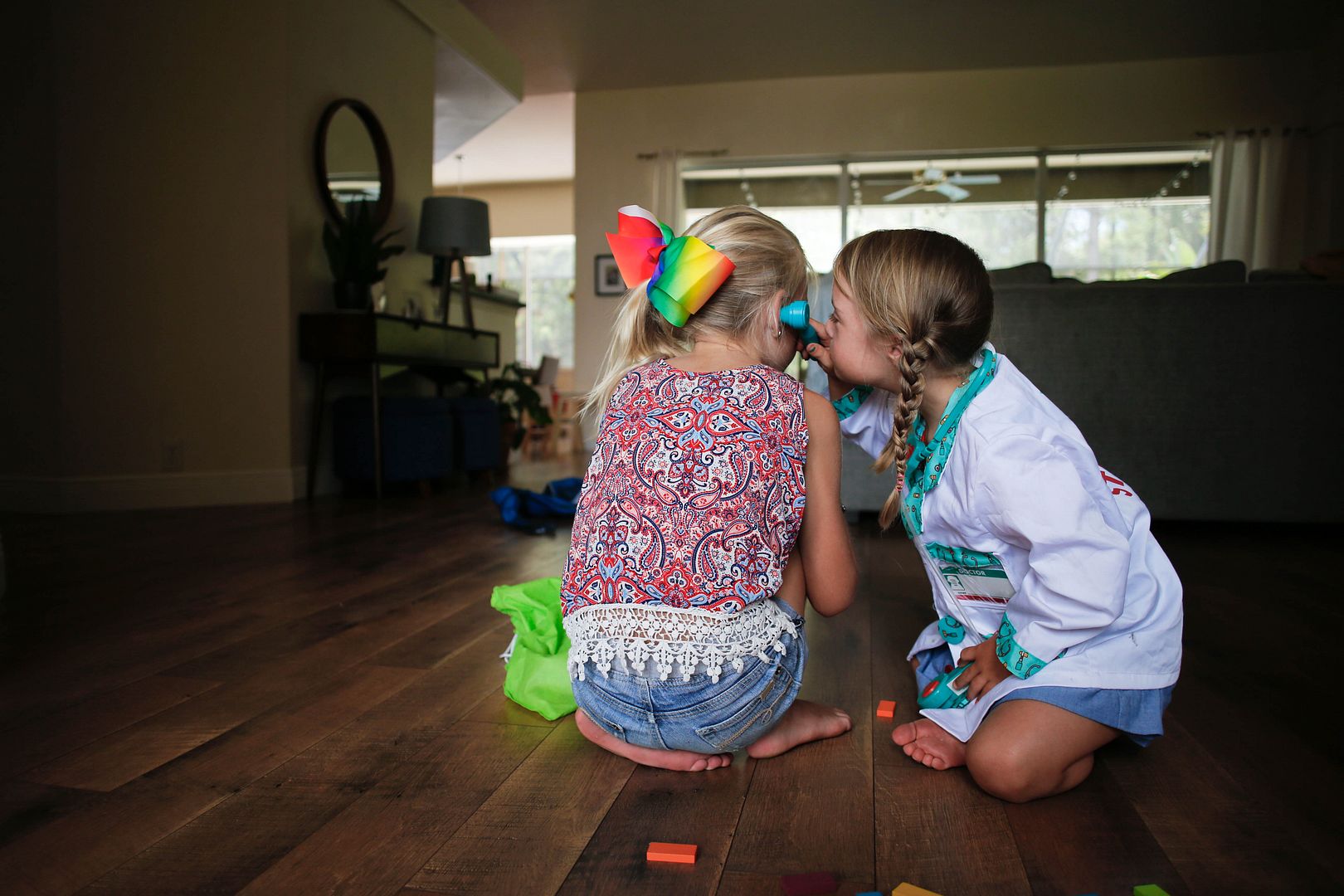 Her obsession with ribbon wands right now. She takes them in the pool, brings them to stores, sleeps with them…rhythmic gymnastics, here we come.
Slow morning art…
Spending 50% of our days in the pool…my favorite, night swims by twinkle light.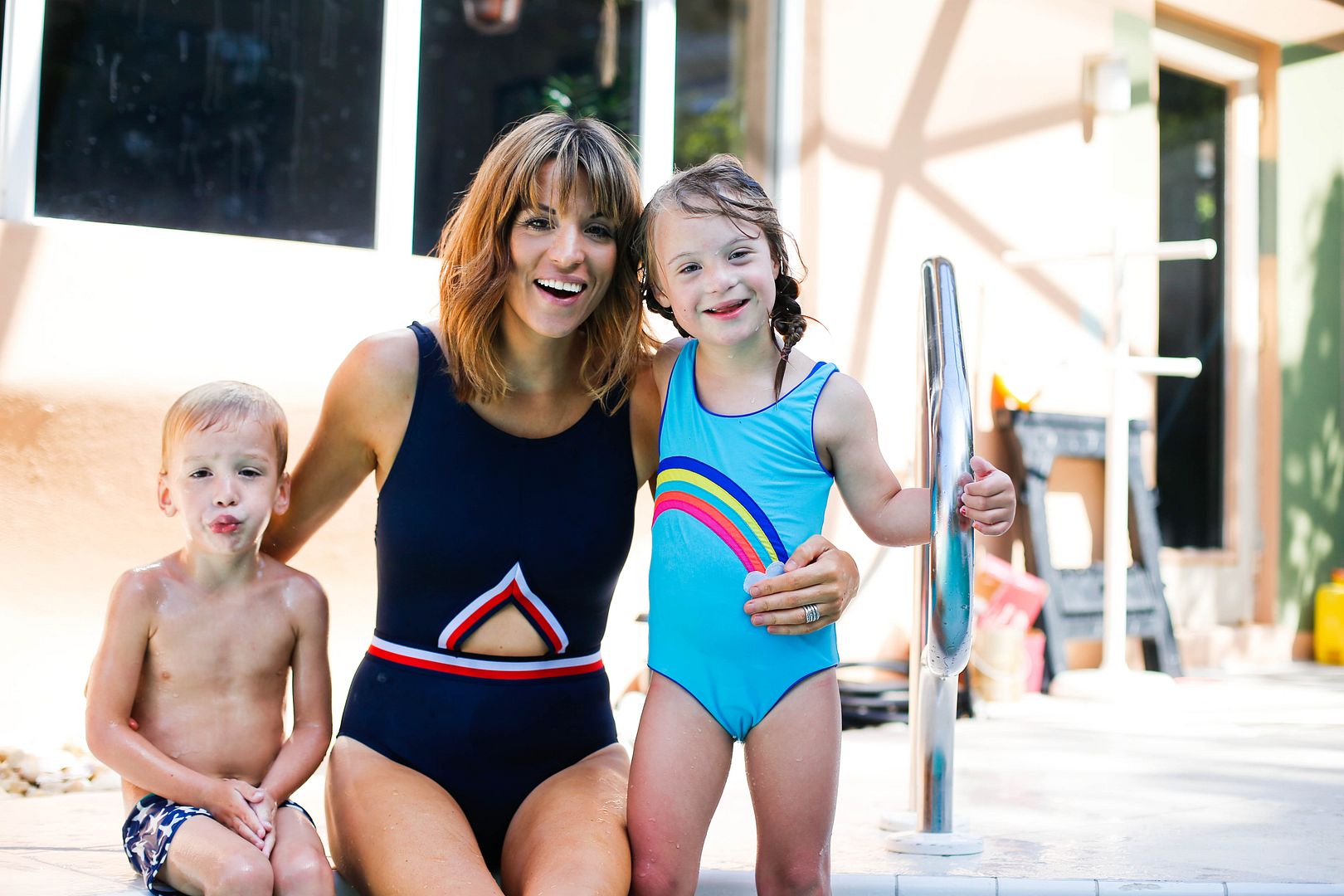 Mini Adventures. Short trips (the heat! the humidity!) this time of year to nearby parks and boardwalks.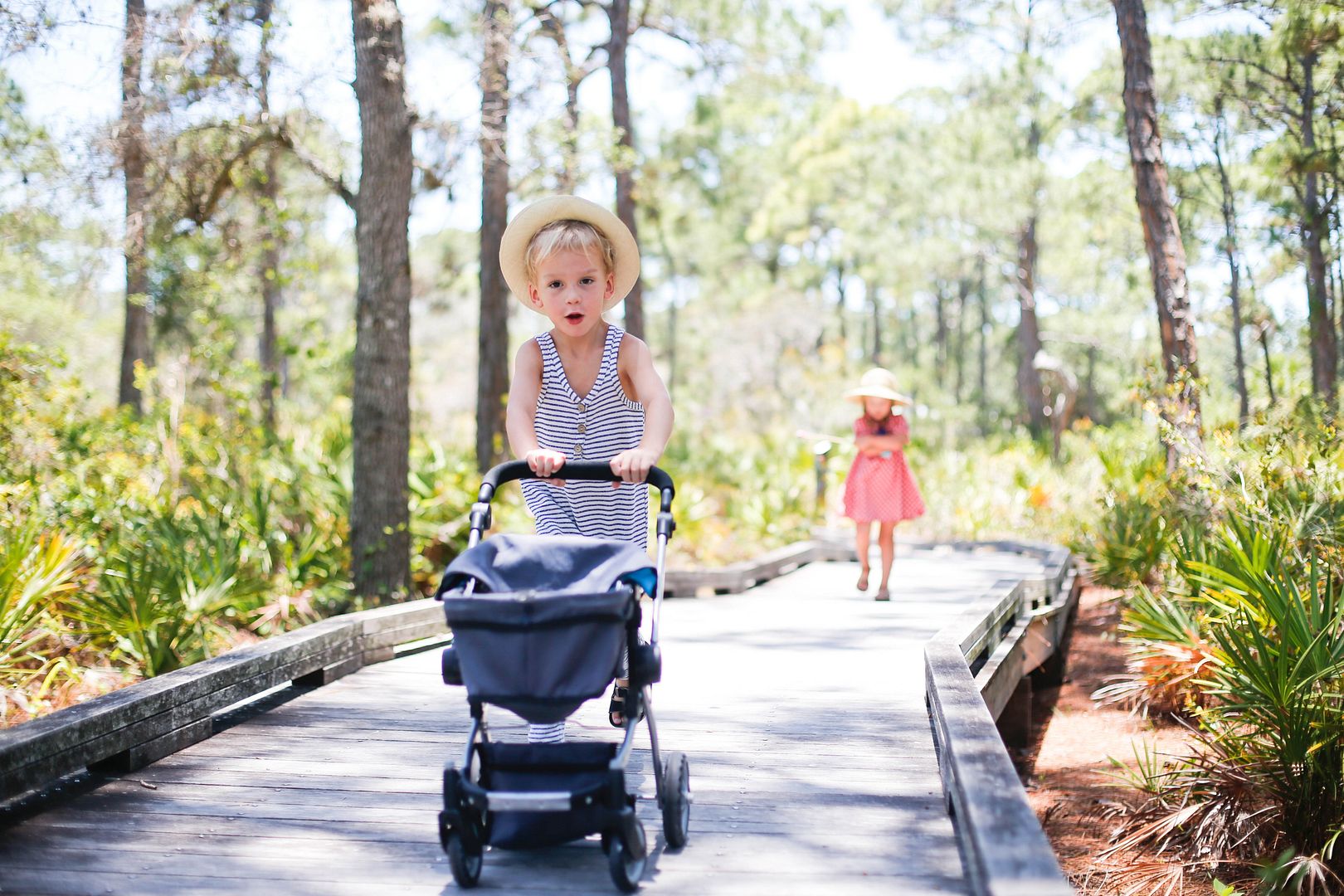 Nella's pout stance, killin' it…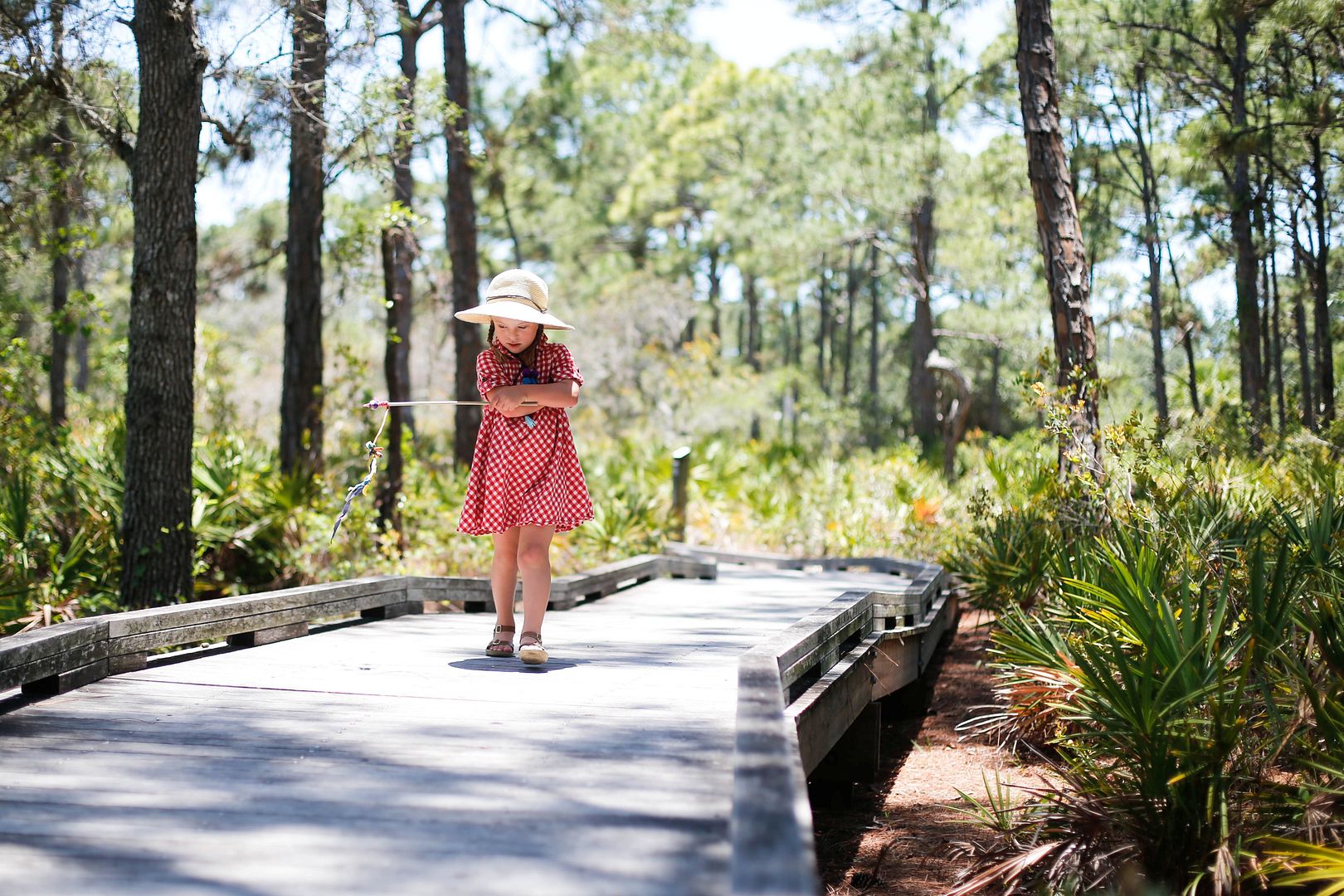 Nature spotting guides…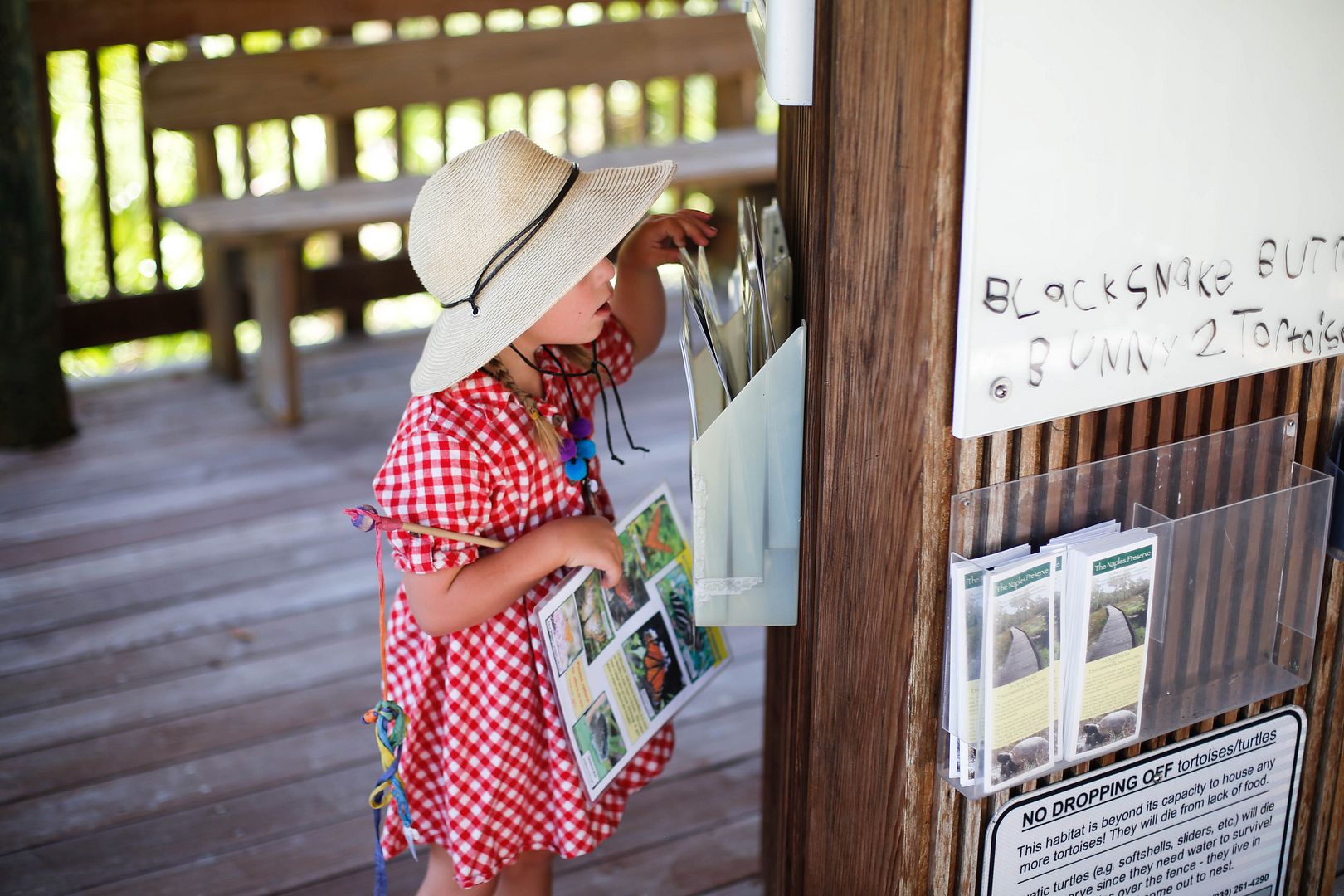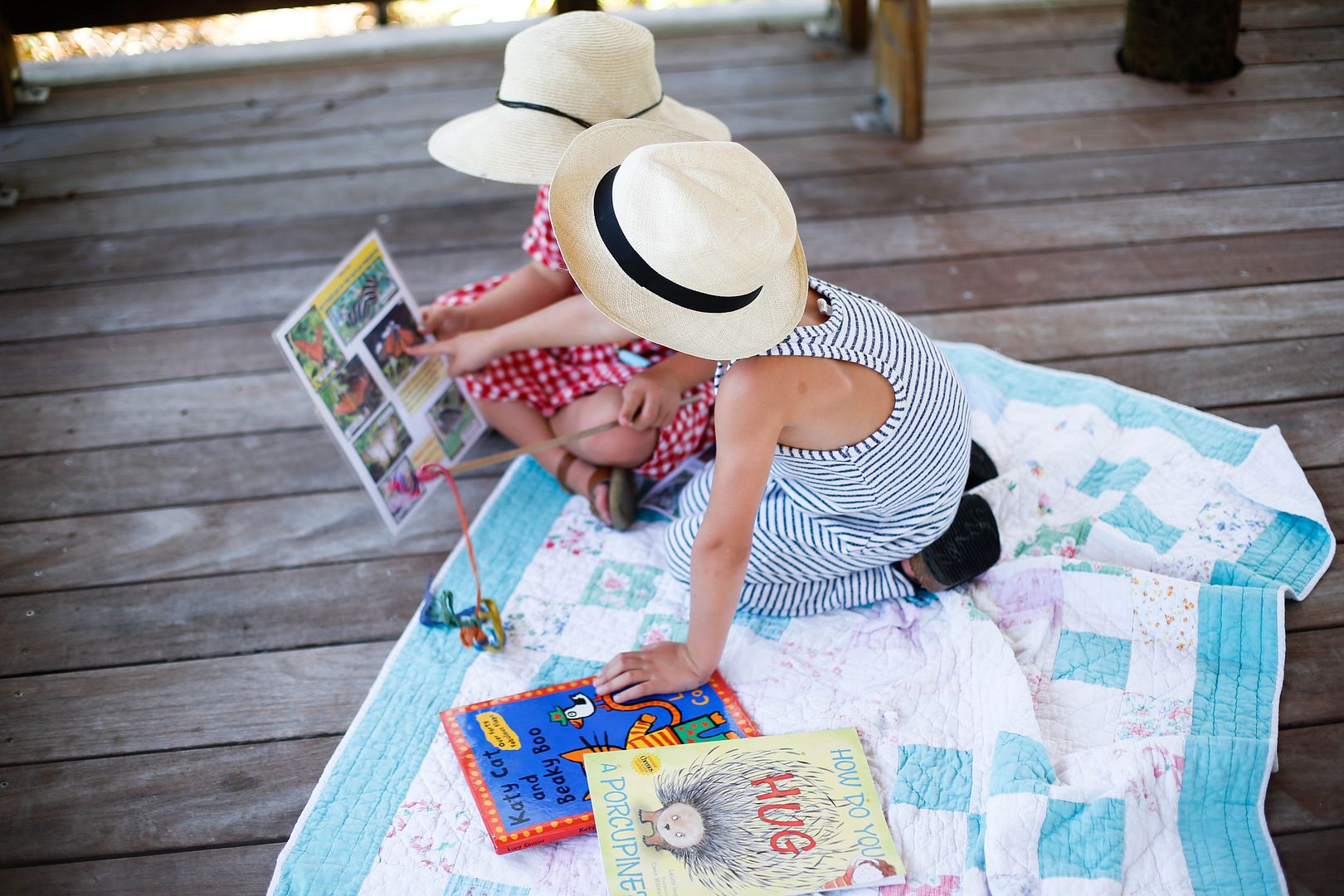 Little libraries around town…
Little donuts around town (Peace, Love & Little Donuts)…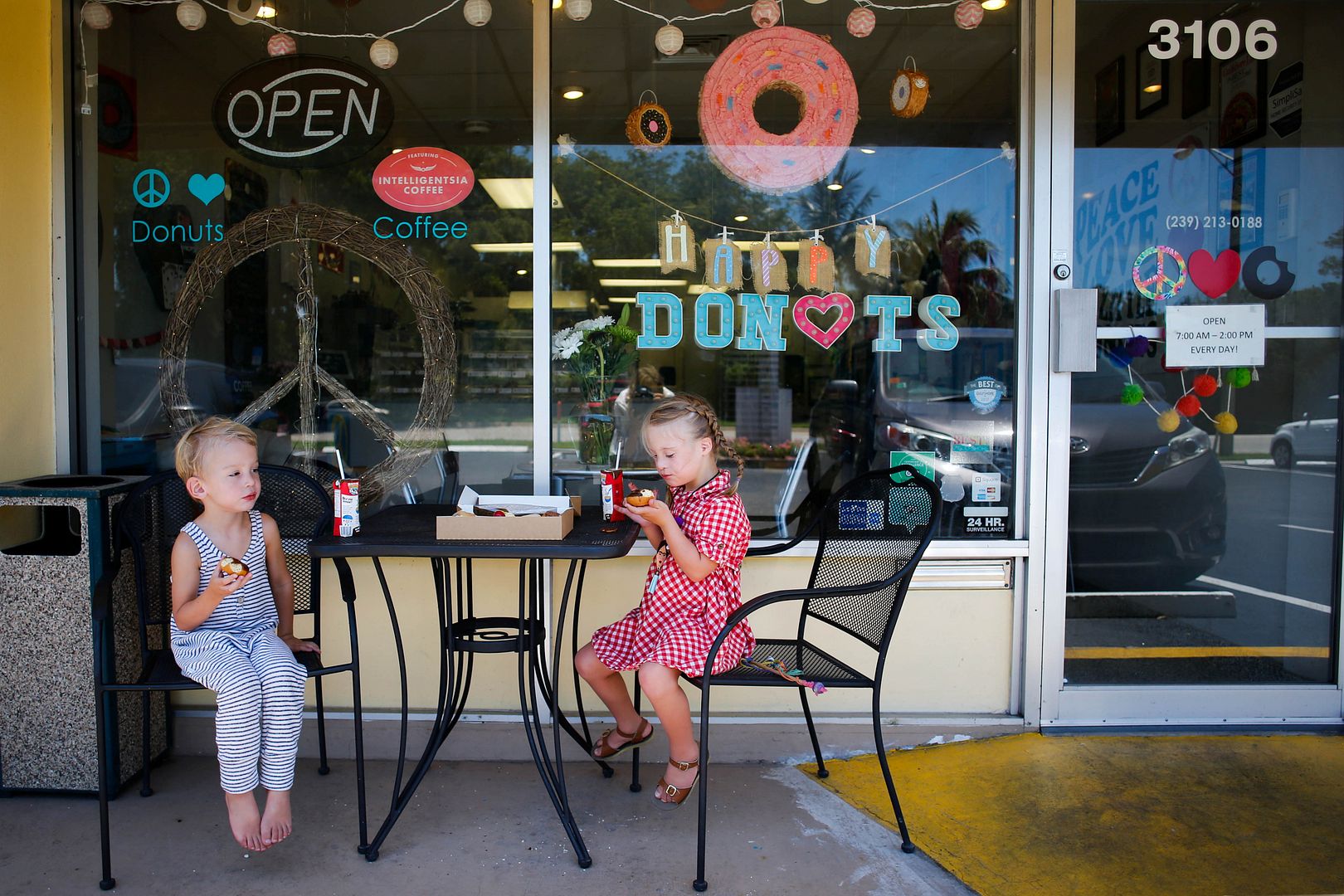 Outside activities that don't require moving around because it's already too hot…

(several asked on IG about this gypsy embroidered dress. I got it for a swim suit cover-up, but love it for a dress)
Happy, happy.