So, it's almost 2:00, and the rules of blogging say only post in the morning, but there are no rules in summer; so here I am, sitting at a picnic table with a wifi signal that can't compete with the strength of nature, and I am posting mid-afternoon because I feel like it. As much as things slow down in the summer, I still love blogging up here. I have some fun summer partnerships that I love working on, and in between, I'll drop in to stamp my Michigan-loving heart in this place and store memories and feelings that inspire me all year long. I hope you love the Michigan posts, but I'm okay if you're all, "WE GET IT! You love Michigan."
A few years ago, in a little Northern Michigan shop coincidentally, I found a photography coffee table book entitled Summertime (it's less than half of what I paid right now on Amazon) that inspired me so much–gave me the most nostalgic feeling every time I opened it and ignited not only my creativity but my awareness of how many little things I love about summer from the sight of laundry drying on the line to the way it feels to slip in to a body of cold water on a hot day. That feeling is the sole inspiration behind all my photo-taking up here. And when we get home, we'll bind it in a little book that will stay out all year, reminding us that though we also love the hustle and motivation behind our busy everyday life, the fuel lies in the moments when we drink up the simple pleasures.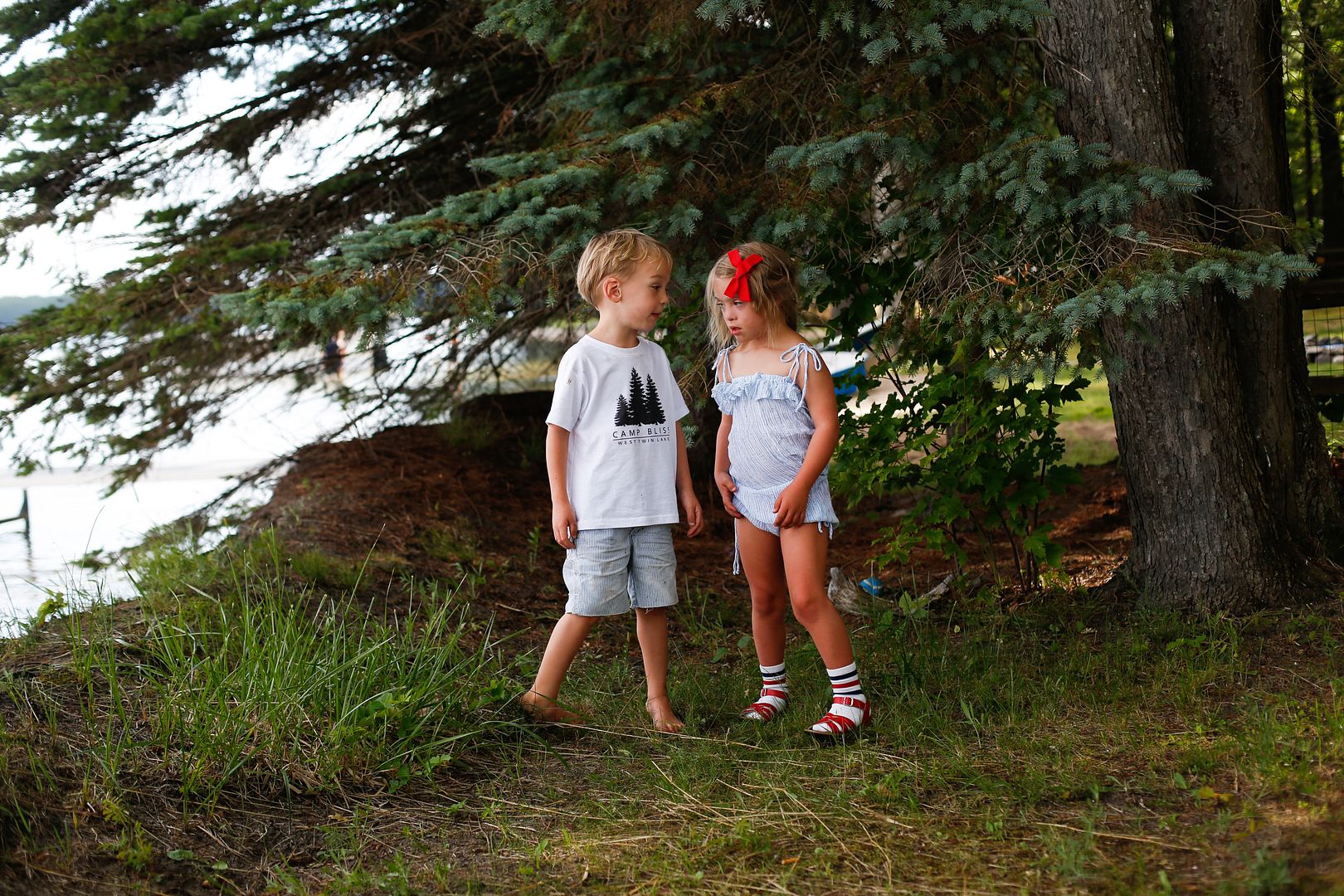 We spend most of our days outside this month–on the dock…
…and in Poppa's gardens.
Summer Bucket List Check: Catch a frog…toad will do.
A butterfly outside the butterfly house:
My dad has two bunnies this year, but a sweet neighbor who knew we are visiting had some baby bunnies she brought by the other day for the kids to hold.
Nella's wand is having the best summer ever. She lost a tooth last week and was anxious to spend her dollar the tooth fairy left her (outside a fairy door on an outside tree as Nella made it known she was not interested in her coming near her pillow while she was sleeping). There aren't many choices for shopping up here besides the Ace Hardware and a small town Merchandise Mart that's kind of a cross between a Big Lots/Value City/Dollar Store/residential garage sale. I took the little ones to the Merchandise Mart, and they thought it was Disney World. We left not only with a new ribbon wand (!!), but a red cowboy hat, 2 light-up mohawk wigs, three bouncy balls, some outdated bath toys and a ballerina necklace.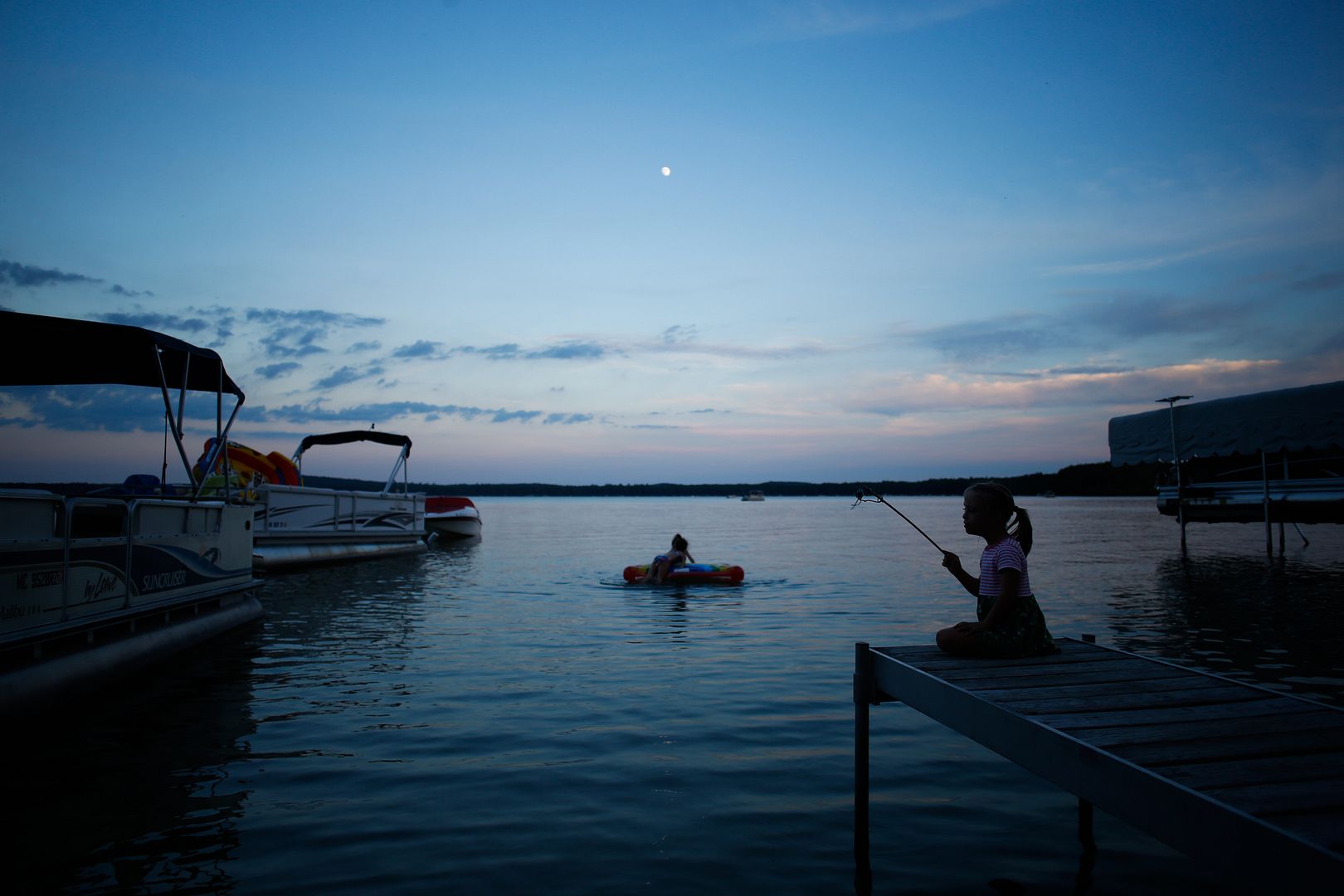 One of my favorite things in the whole world is to come down to the lake after the sun has set and swim by myself as the moon gets higher and the world gets quiet. Sometimes there are tagalongs.
Another check off our bucket list was strawberry picking. We returned to AJ's Farm in Lashine, Michigan this year at the tail end of picking season and still found lots of perfect berries to pick.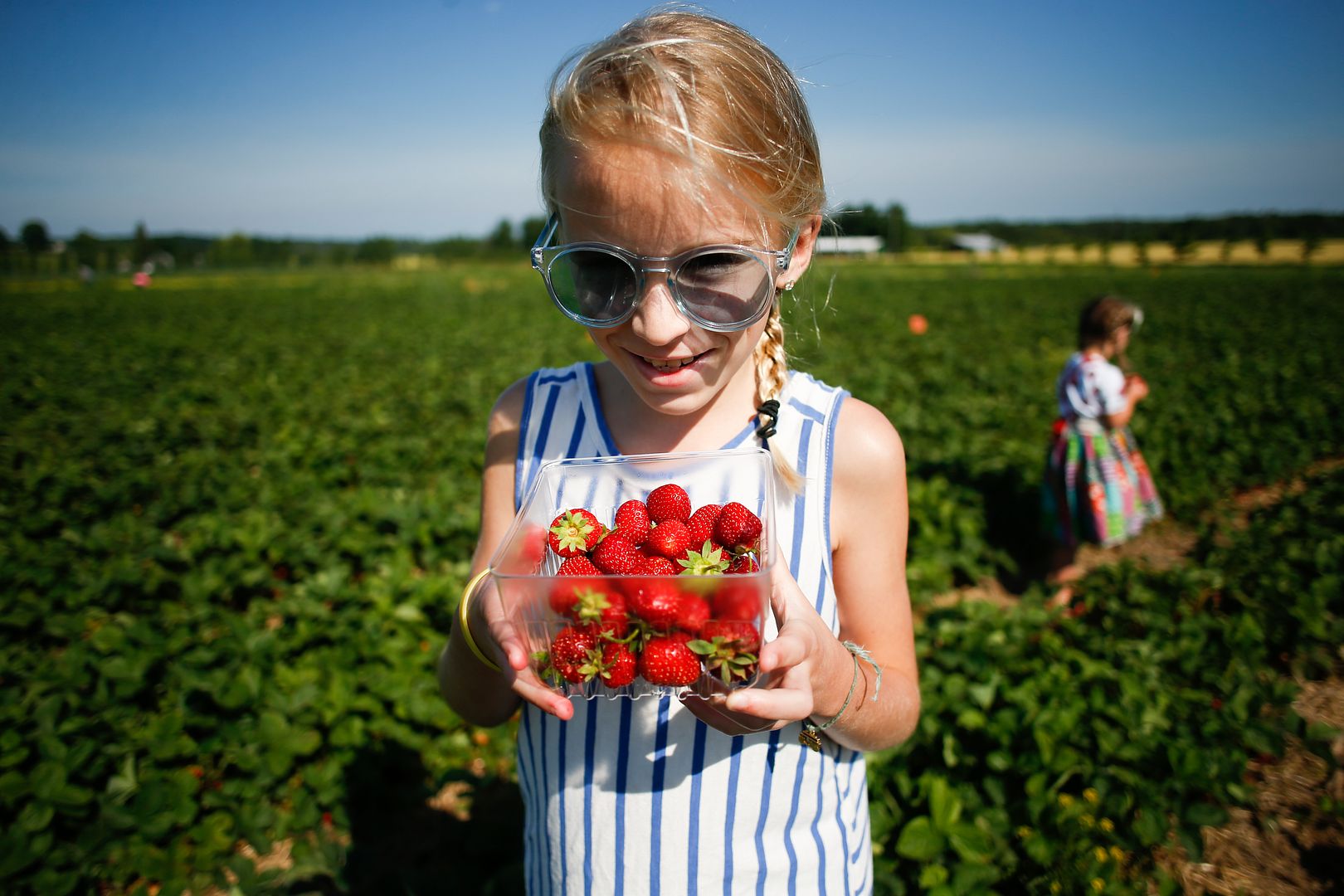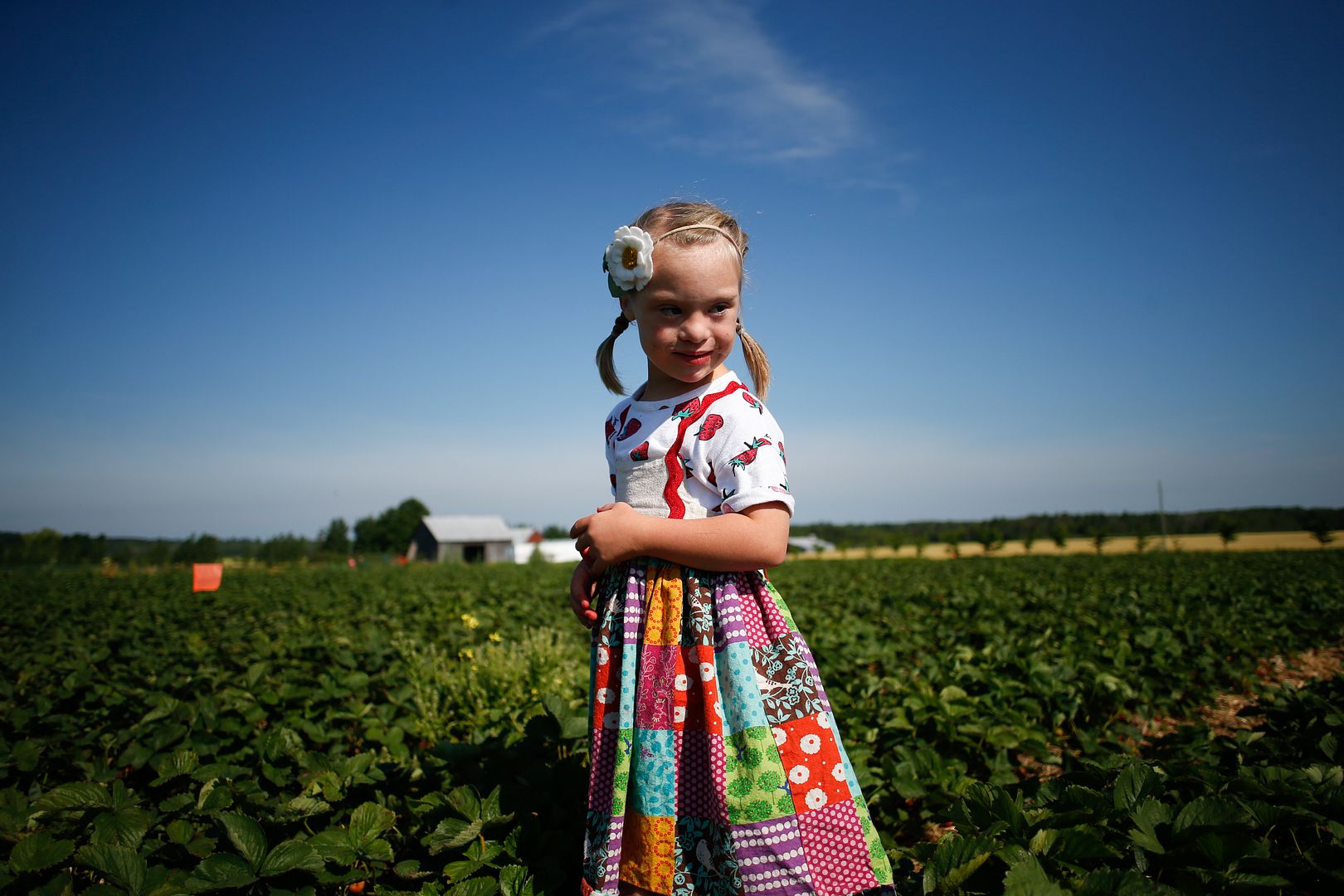 Nella ate every single one she picked, per usual.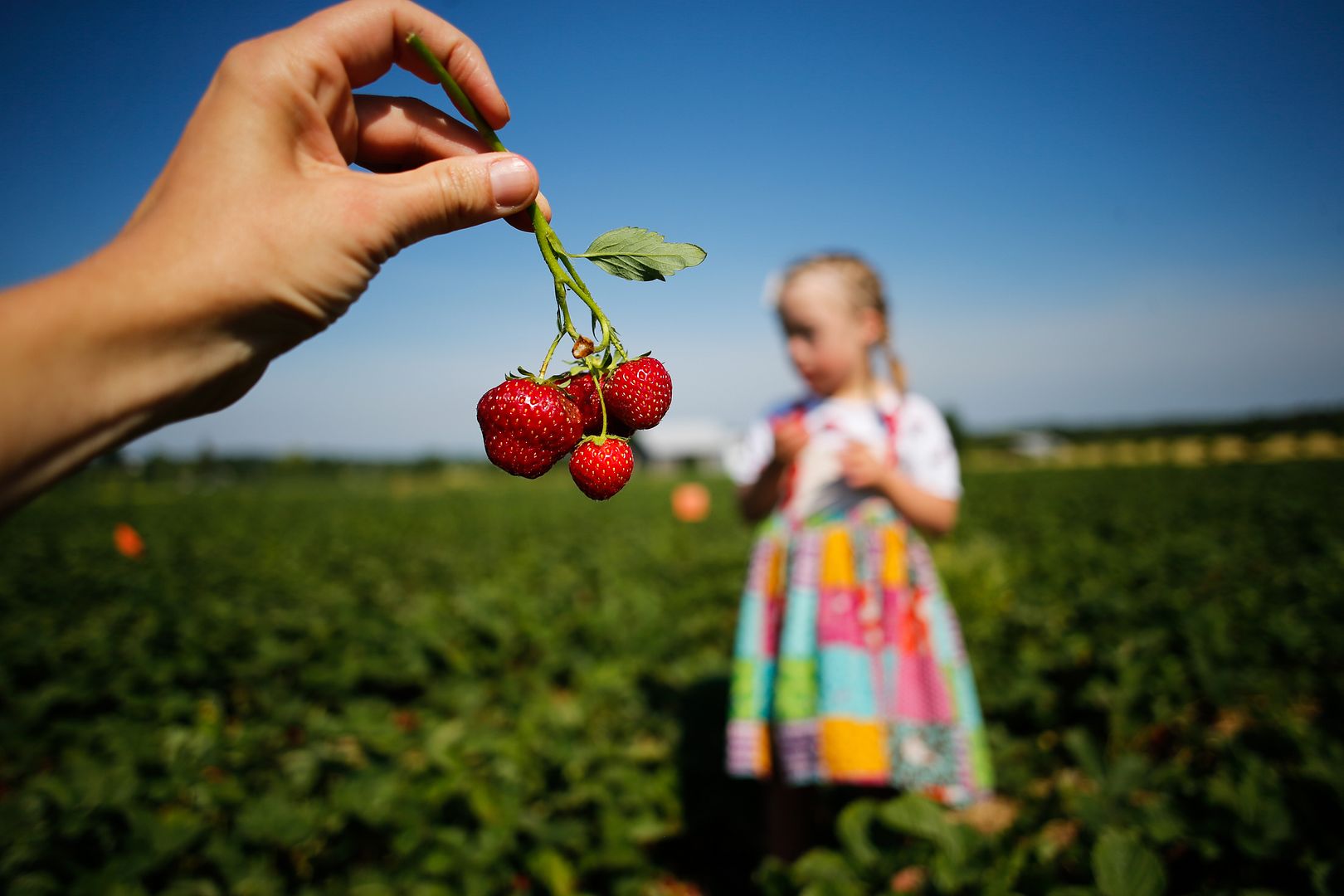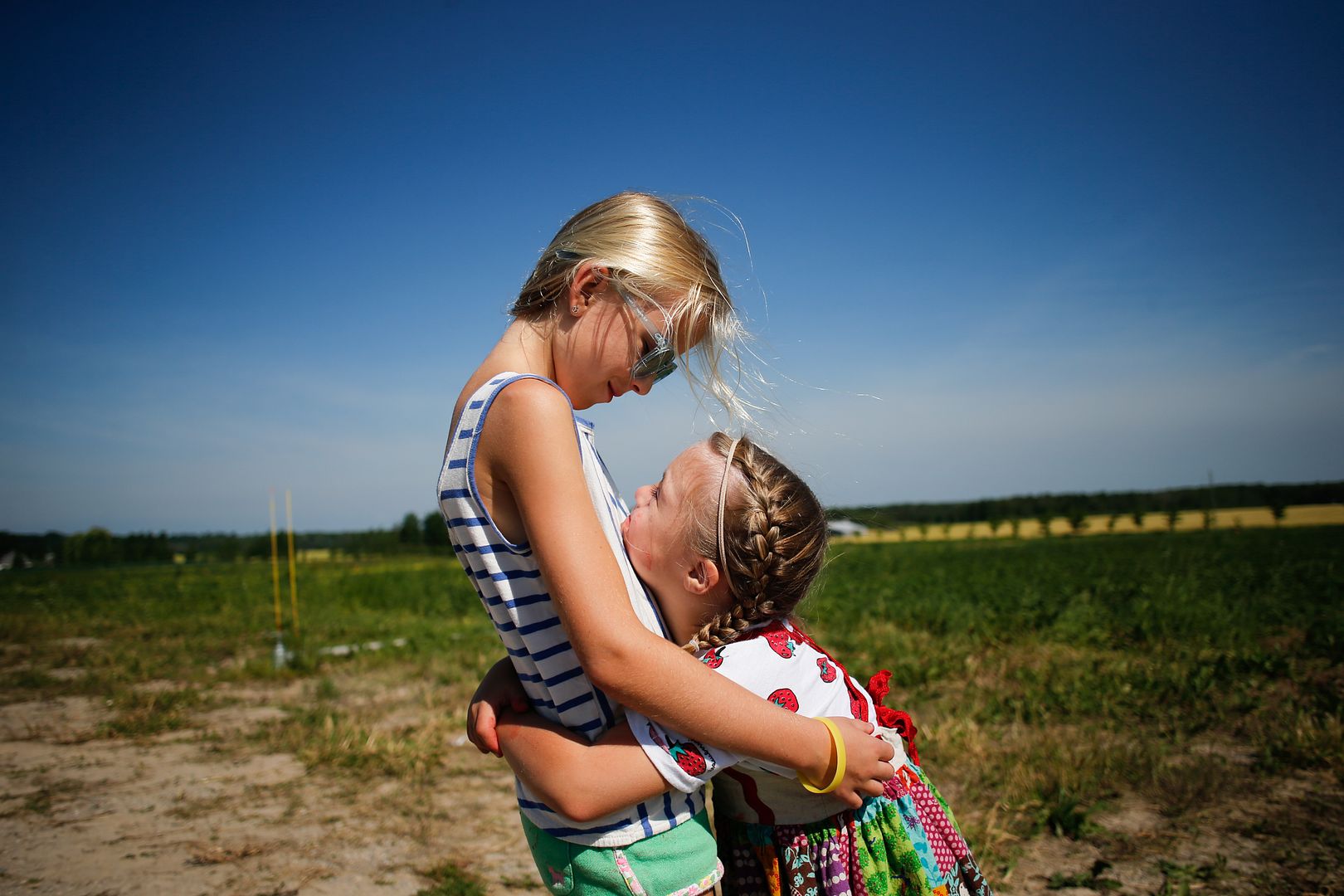 We ended with some raspberries and saskatoons and brought them all home to make a pie that night.
The lake is calling…Happy Summering. xo