This post is sponsored in partnership with Breyers® in celebration of simple family moments this summer.
So here's the deal: It's no secret I love a good holiday. I take Christmas to the moon, start hanging spider webs early October and googled "ruffled romantic blouse" in search of the perfect Valentine's Day outfit this year. But it doesn't exactly have to be a big to-do to get me excited. Those simple little celebrations buried in everyday life are just as special–if not more–and summer seems to be the perfect time to throw a little confetti for occasions that would otherwise go under the radar. And because Breyers® uses the best simple ingredients—cream, milk, sugar and vanilla–to make their vanilla ice cream, they know a little something about the goodness that comes from simplicity and they're teaming up with us to celebrate.
Our Summer Bucket List is one way that we celebrate the simple things of summer, and we purposely compose it not with big things that we're doing over the season but with little actions that celebrate the simple things of the season like catching lightening bugs, making cucumber salad, wearing sundresses and picking wildflowers. Another fun way to celebrate the simple things of summer is to dig up the old obscure holiday calendar and make it a point to celebrate things you didn't know had a holiday assigned to it. Like International Hammock Day, for instance (it's a real thing!) or, say, National Coloring Book Day (also real–go buy some crayons! Color and drink coffee all day!).
One little holiday that fits perfectly with the way we do summer is National Vanilla Ice Cream Day, coming next week, nestled in a month dedicated to celebrating ice cream every day. That's right–July's National Ice Cream Month. And the best part? You don't need much to join in the celebration because summer's about keeping it simple.
Want in on this simple summer bucket list celebration? Here's all you need–a bowl, a spoon and some Breyers® Natural Vanilla ice cream made with simple, high-quality ingredients–fresh cream, sugar, milk and vanilla.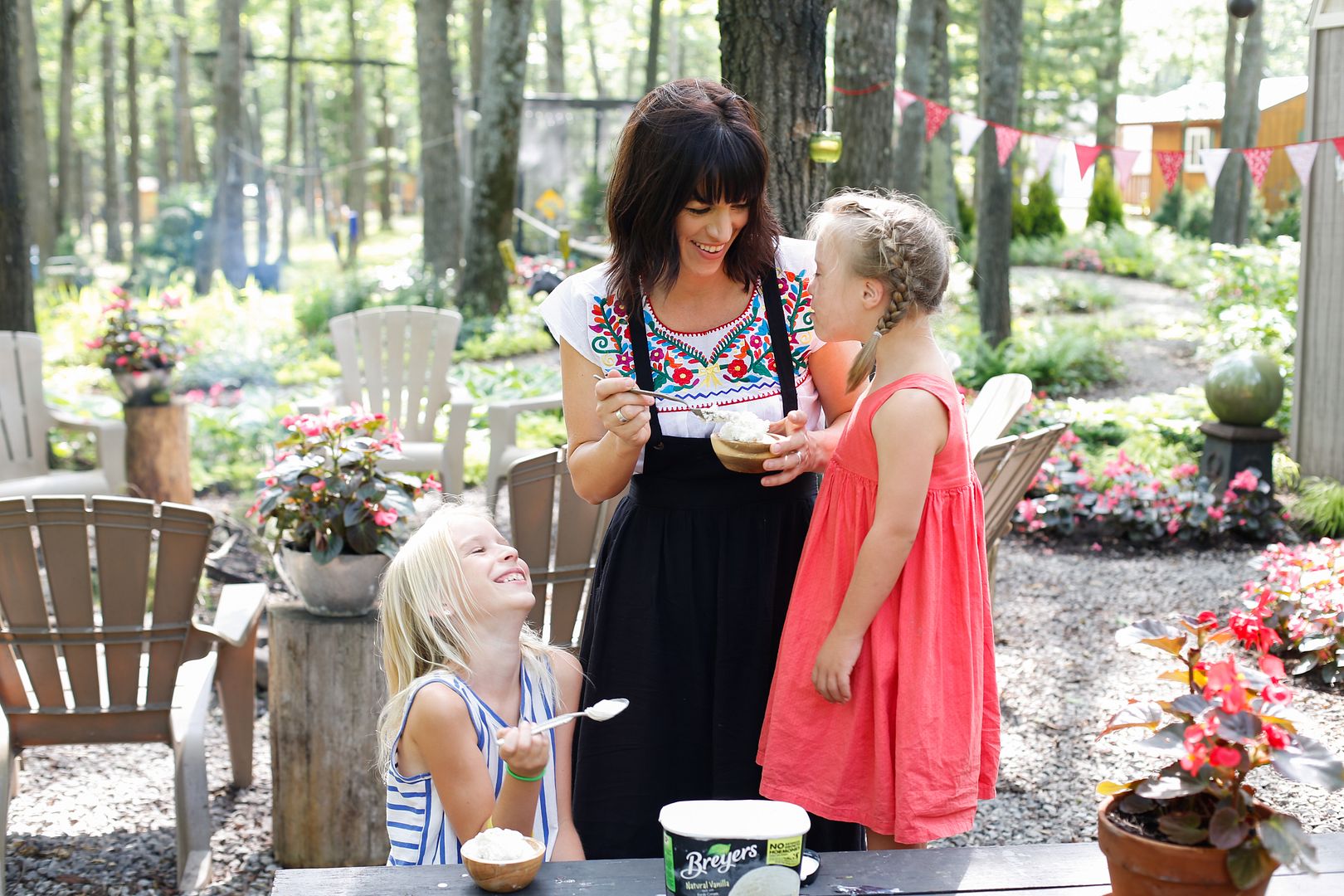 We paired our ice cream with fresh picked strawberries last week…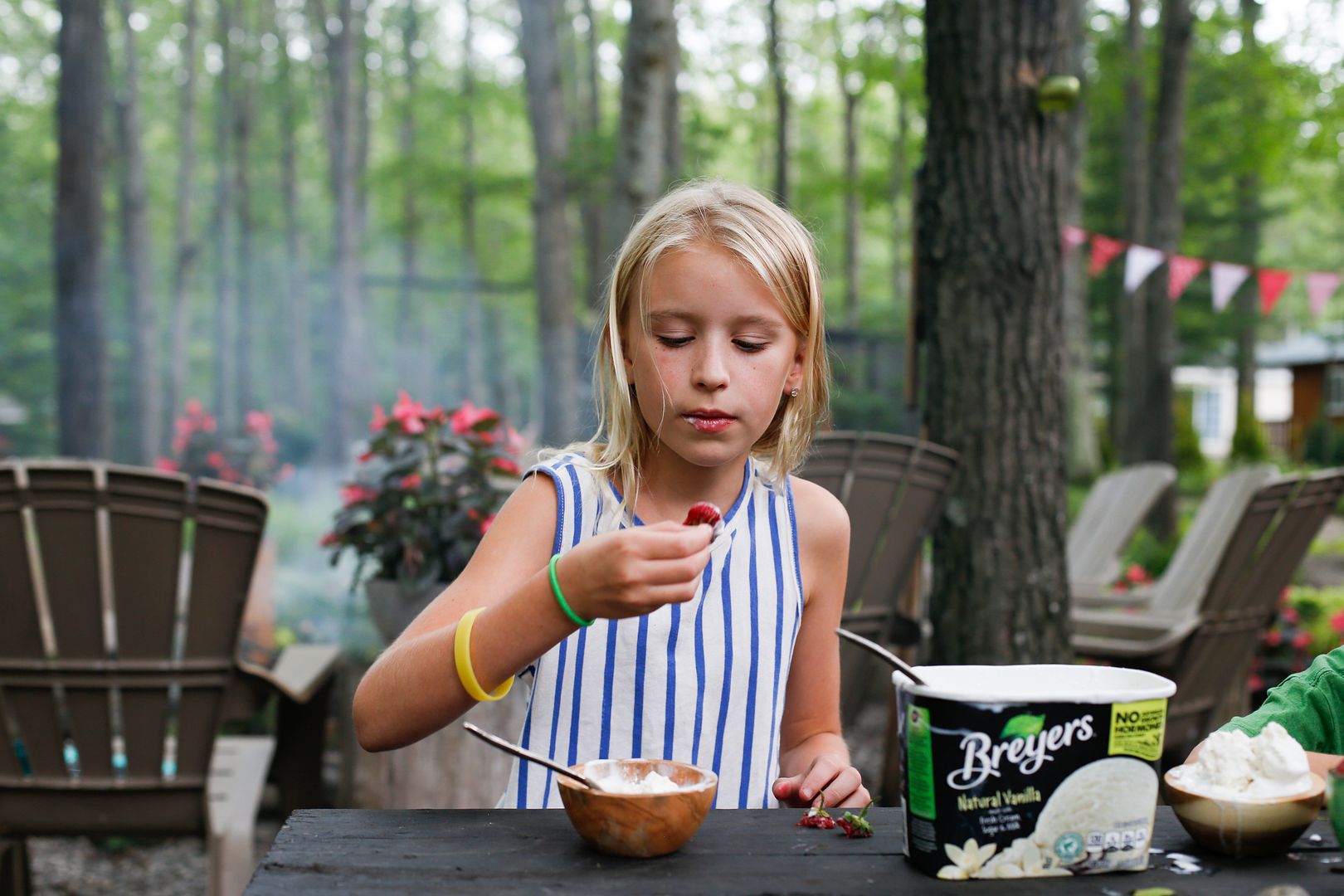 …but it's perfect enough to stand on its own.
To keep it even simpler, Breyers® guarantees their natural vanilla has no artificial growth hormones* . They can't guarantee you won't get a milk mustache though.
These simple little pleasures and the way they shine is my very favorite thing about summer. Everything seems sweeter when we've slowed down enough to notice and enjoy it all–from a scoop of sweet vanilla ice cream enjoyed outside after dinner to those summer-scented clothes drying on the line.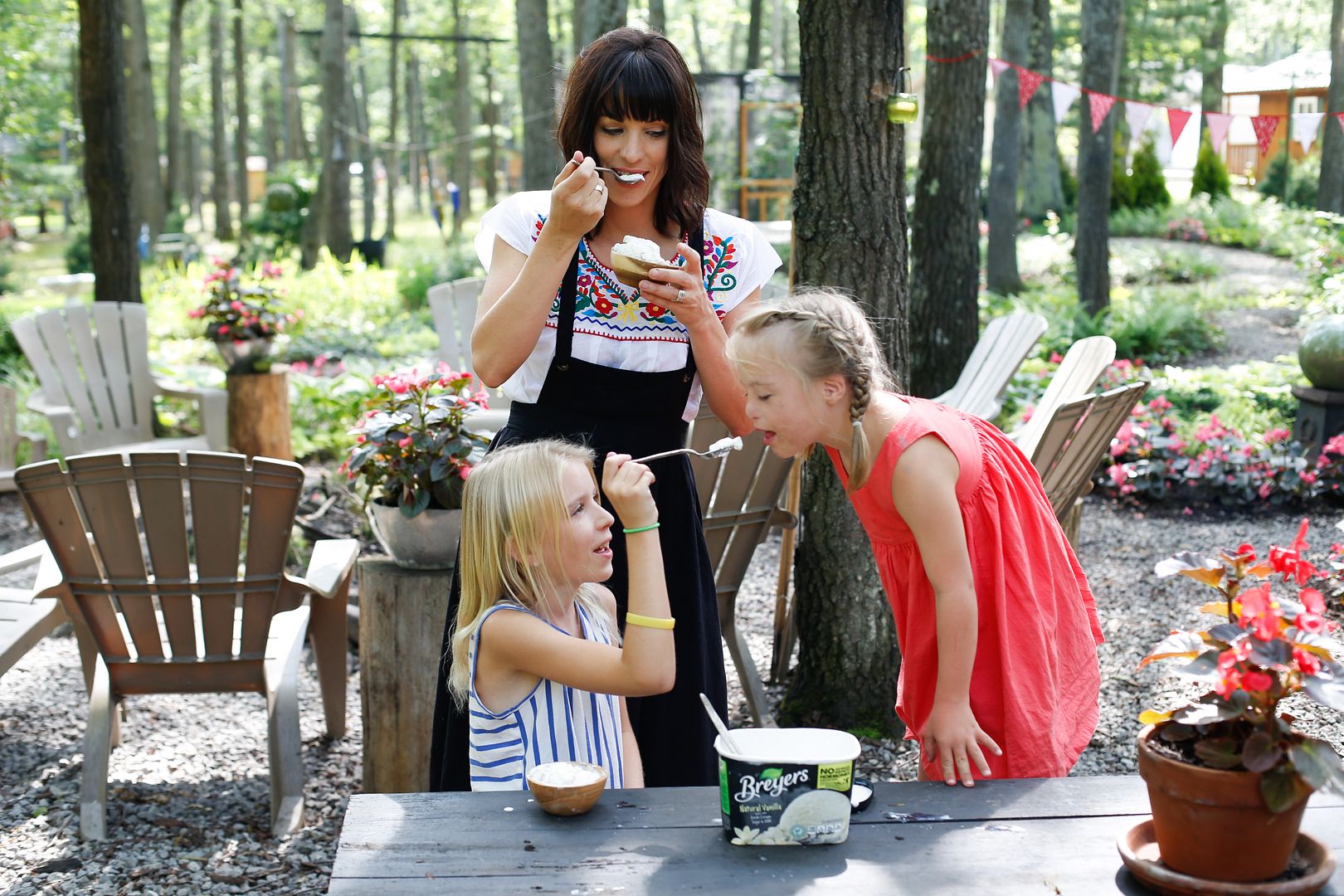 Nella's definitely flying her ice cream flag the highest this month. Ice cream is her love language.
From the simple joys of ice cream to more simple joys of summer…
Afternoon croquet, anyone?
*Suppliers of other ingredients such as cookies, candies & sauces may not be able to make this pledge. The FDA states that no significant difference has been shown between dairy derived from rBST-treated and non-rBST treated cows.