My dad's friends from New Zealand stopped by yesterday as they were traveling, and I loved the way they described the scenery up here. "As I kid, I watched the scenes in old Disney movies like Bambi and Snow White, and we didn't have those scenes in New Zealand," his friend explained, "The lakes surrounded by so many pine trees with the chipmunks and the squirrels and the woodland creatures–I came to Michigan and was like, 'This is it! This is where Snow White lives!"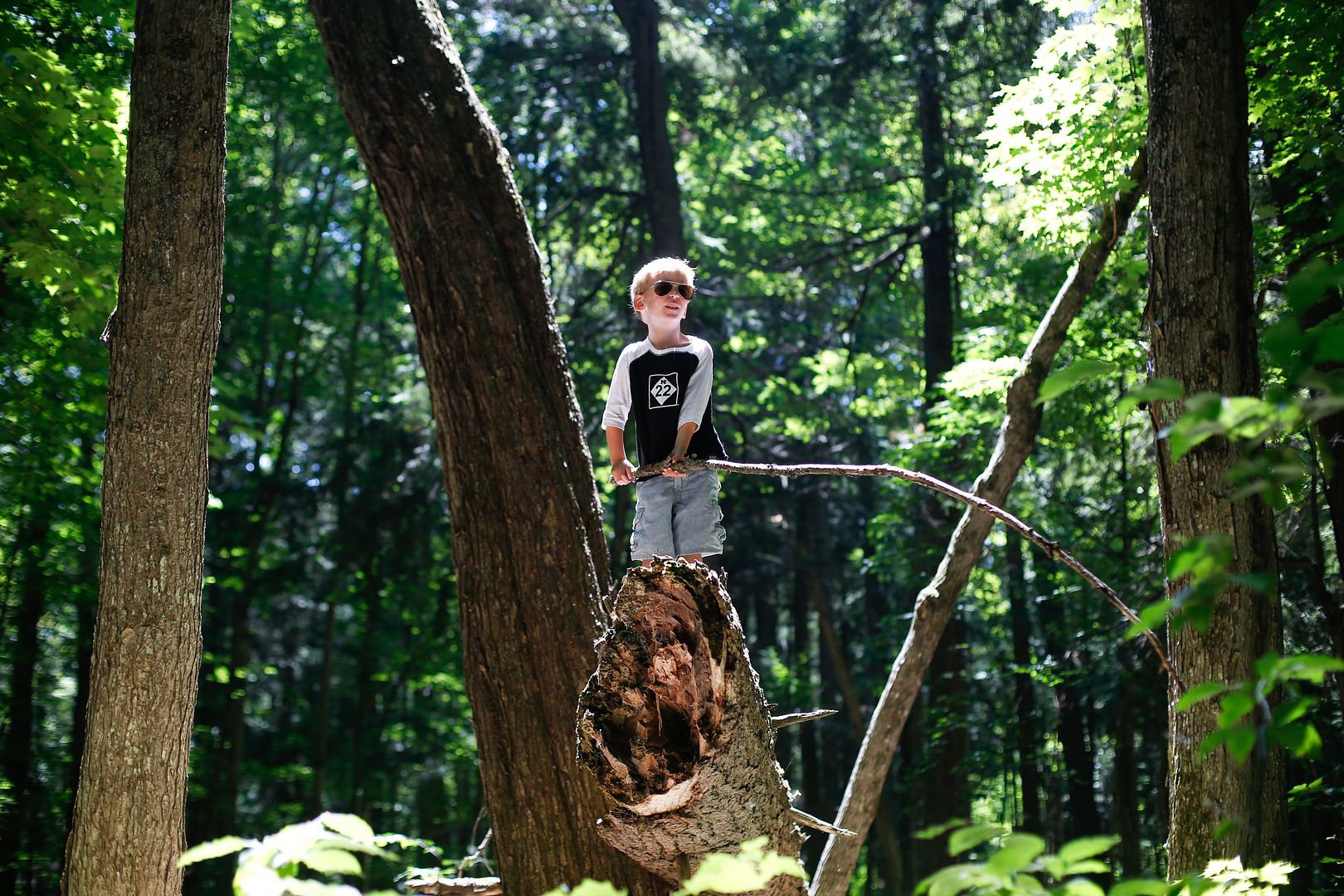 This is our last week in Michigan, so I'm waking up with heightened sensors for everything I love. Drink in the scene! Listen to those birds! Breathe in this air! You're going to miss it! 
We have a few more Michigan adventures before we leave and then we are headed to Chicago to enjoy a city hit before heading back home–without a travel companion this time–but I think the kids are old enough, we'll make it okay.
Now that the trip is winding down, I thought I'd answer a few questions from Instagram about what camera/lenses I've been using on the trip as well as some of our favorite souvenirs we take home when we travel. I'll intersperse some more favorite Summer in Michigan shots to pretty it up.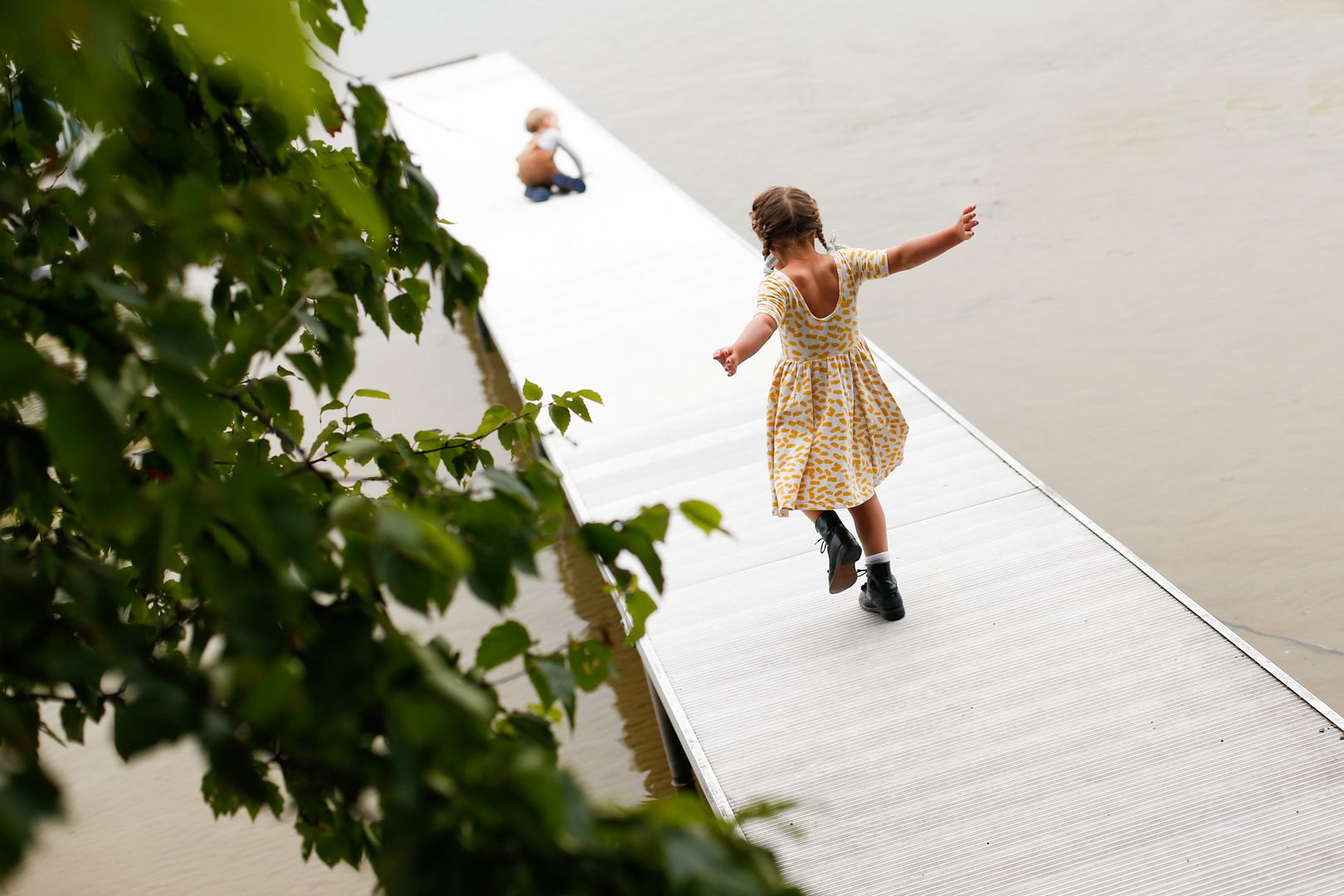 Other than a few iPhone camera pics, most of the photos I've shared from the trip are from my Canon 1D. I brought two lenses, the ones I use most often for everything–my 1.4 50 mm and my 24mm for wide angle shots. How do I get them on my phone to share? READY FOR THE GAME CHANGER? I use this card reader for iPhone (I have an SD slot CF card converter in my camera so this works). It takes seconds to pop out the card from my camera, insert it in this little card reader on my phone and pull up everything I've taken from my iPhone photo album to choose what I want to import to my phone. You do need to shoot jpegs to see them on your phone, so if you shoot RAW, you need to change your camera settings so you're shooting RAW+jpeg. I was using a wifi card so I could transfer to my phone but this is so much quicker and easier, allows you to import just the ones I want on my phone and doesn't rely on good Internet connections.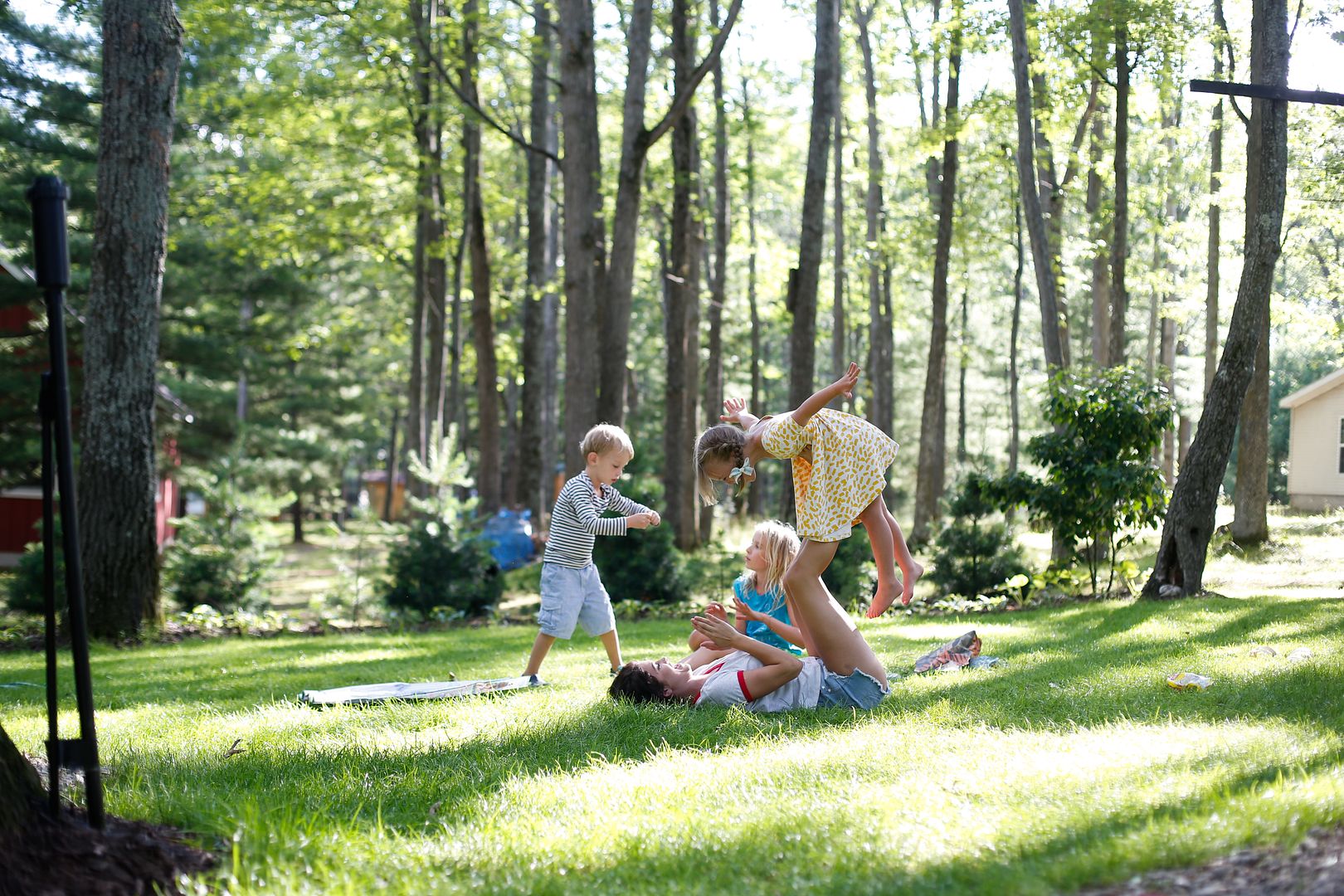 When we get home, I'll back up everything from my laptop to my hard drive and then print all these babies in a book so we can remember our summer adventures.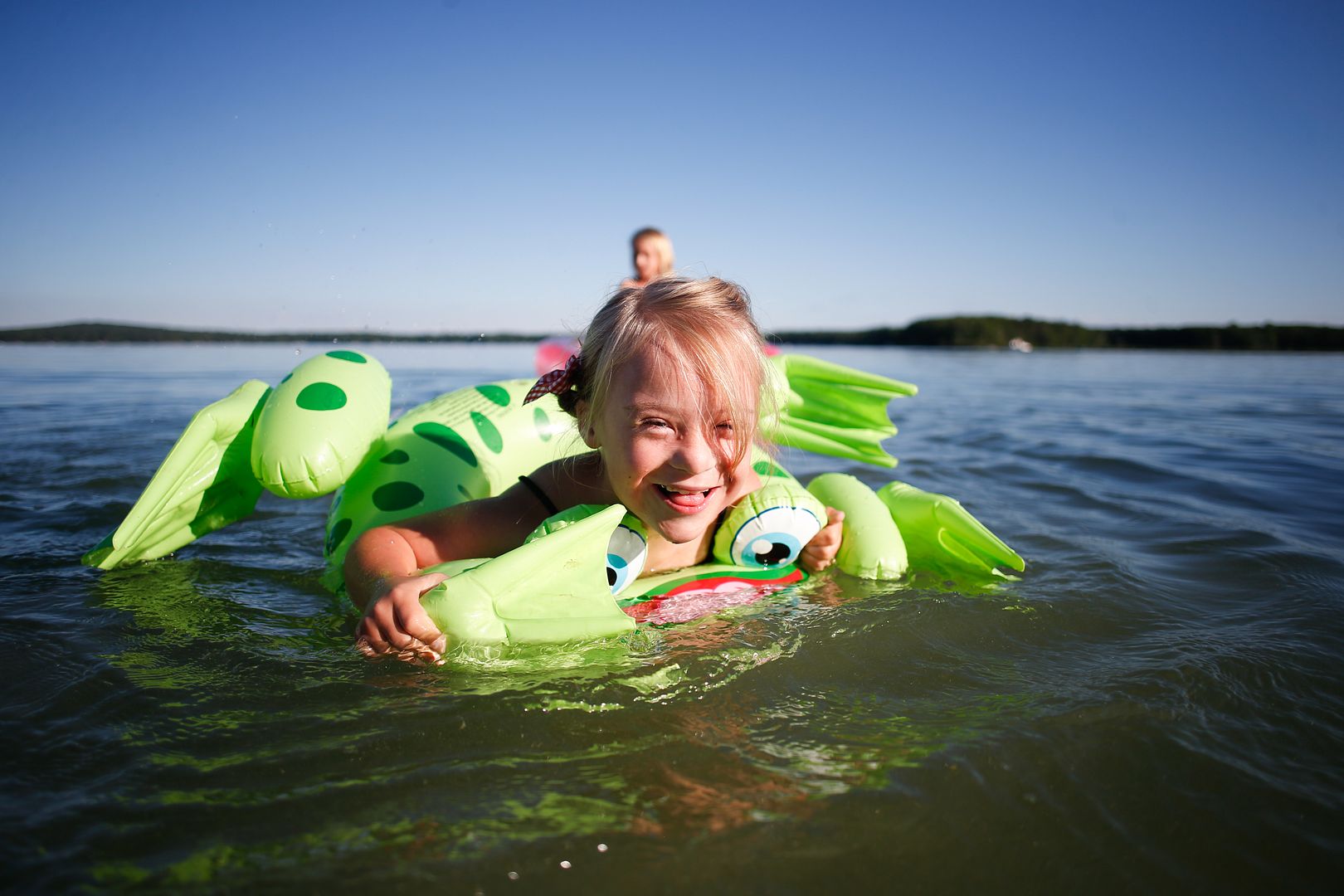 How do I balance enjoying the moment and taking pictures on vacation? I pulled something from a recent online interview I did about photographing my family:
How do you balance being present in the current moment and snapping photos to document the days?
This is a common question for a lot of photo-snapping moms, but I think it's one of those things you just have to figure out on your own. I used to pick up my camera a lot more than I do now and took it everywhere I went—grocery store, pediatrician visits, park dates, restaurants—but I don't necessarily regret it. It's where I was at the time. I was enamored with babyhood, and wanted to capture everything. As my kids have grown older, we've become busy in different ways as a family and I have a little hindsight, I look back and laugh at my silliness or skewed balance in far more areas than just taking pictures. But it takes living a little to figure that out. I know that being behind a camera makes me happy but that feeling my face pressed against my kids' cheeks as I kiss them goodnight is what truly makes me come alive. I'm so grateful to have both in my life and know that with every year I explore living my passions and loving my family, I'll deepen my understanding and practice of balance.
Because I've been doing this a long time, I've gotten used to what feels right for me. I love the heady cloud of inspiration that comes from both making memories with my family and seeing my kids happy, and delving into the art of photography and the beauty of capturing light, spirit, joy ad nature.

We found our dandelions for bucket list seed-blowing and wish-making.
…and finally crossed off an outdoor picnic in the woods at Hartwick Pines State Park: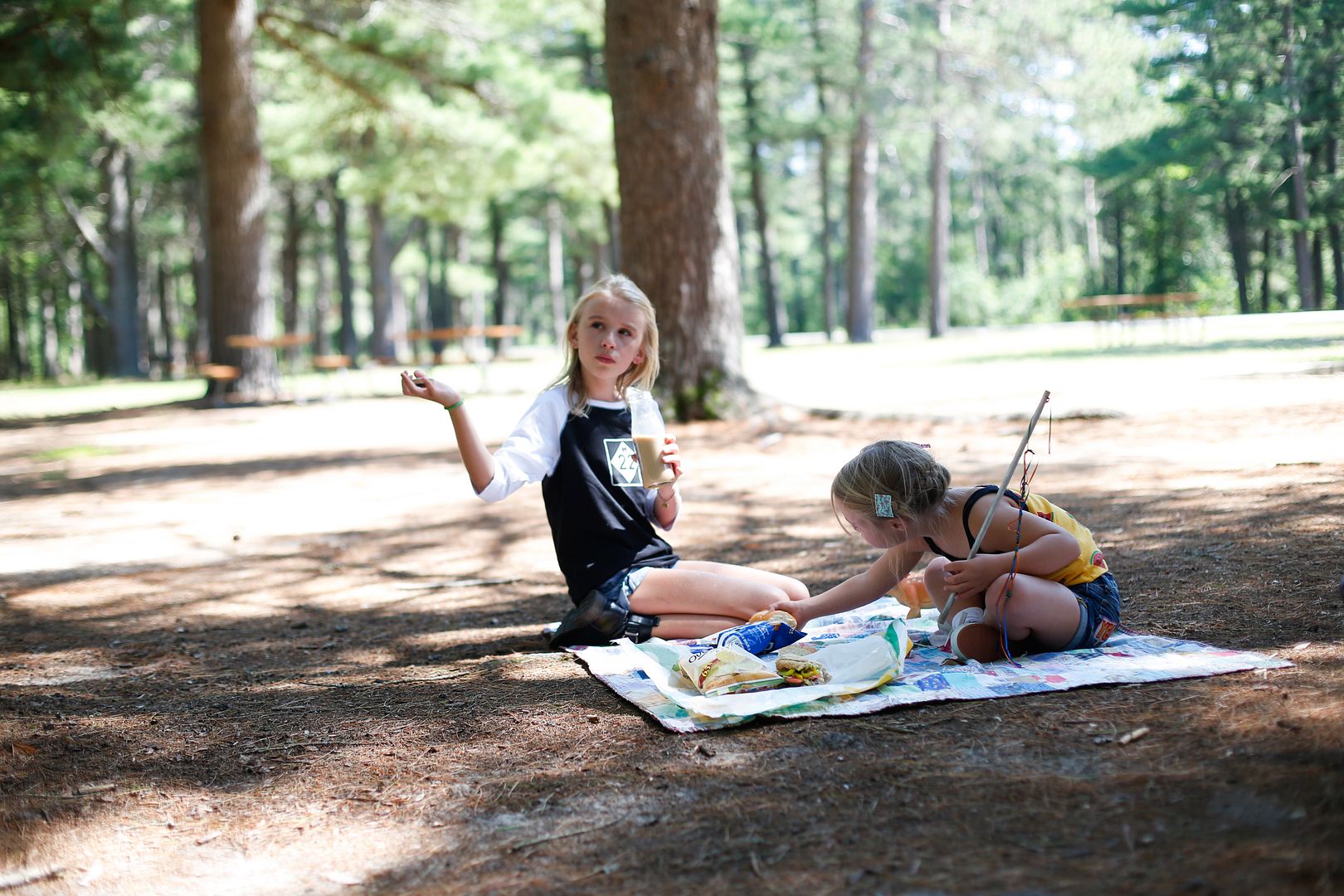 As for souvenirs we're bringing home? Whether it's picking out things to display in our home that remind us of places we've visited and family adventures we've loved or picking out treasures to share with our friends back home, these are our favorite treasures to scoop up while traveling:
11 Fun Souvenirs to Bring Home from Travel Adventures:
1. Mugs/Cups
Pottery mugs from local artists are a bonus, but I also love mugs that have the logo of our favorite small town breakfast joint or a pilsner from our favorite lodge to keep in our freezer and smile every time we use it. A cupboard made up entirely of mugs from all of our travels is my goal–with stories behind each one.
2. Wearables
T-shirts and baseball caps are my favorite. I love to search shops for the coolest ones. We love Michigan's M-22 shirts, The Mitten State vintage tees sold in a lot of northern Michigan shops and the new Enjoy Michigan shop we found in Traverse City.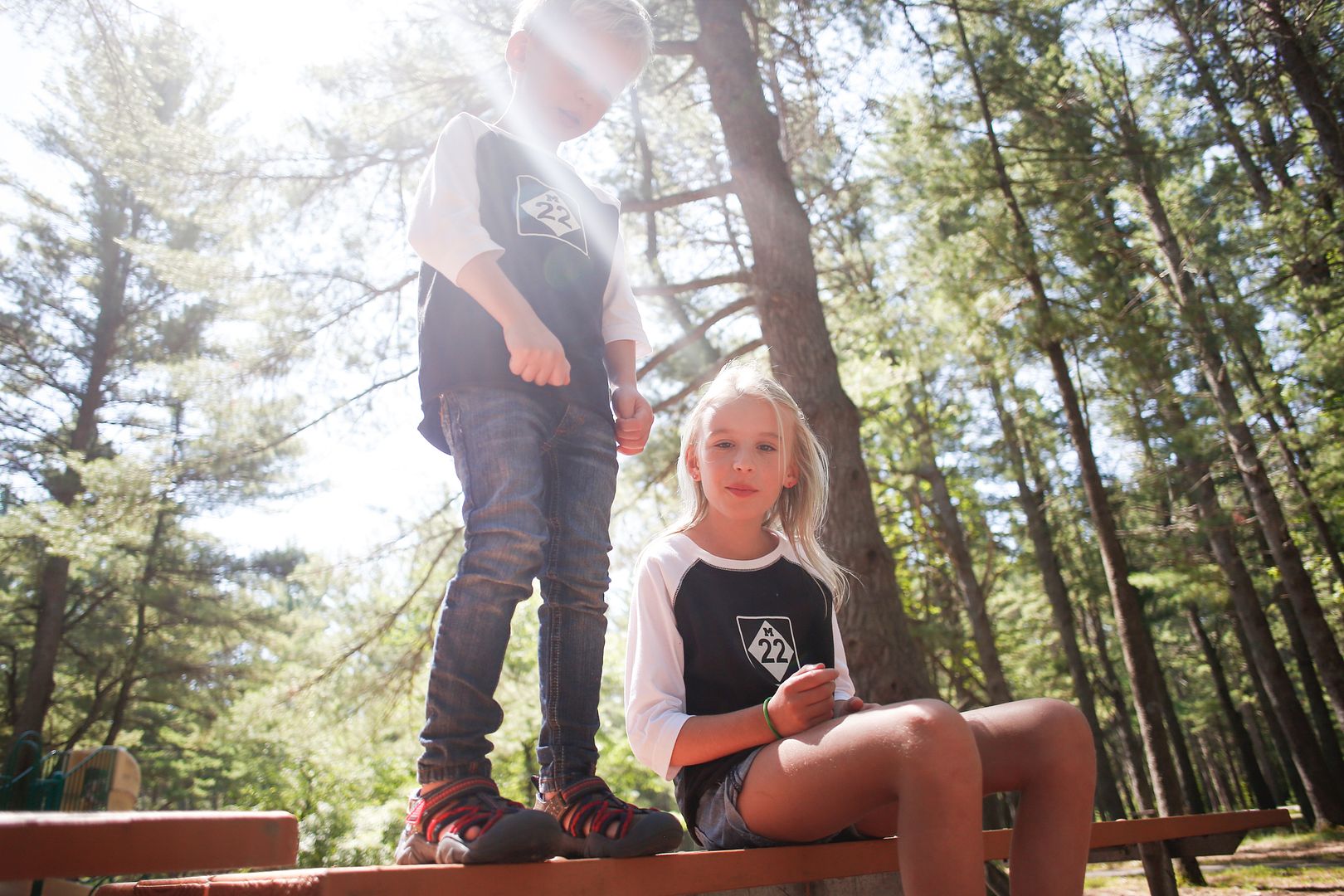 3. Bumper Stickers
Even if you don't put them on your car, it's so much fun to find unique ones and collect them–put them in a travel jounal.
4. Canvas Tote Bags
You'll use them all year long!
5. Postcards
Help me out here–keep the art of postcard sending alive! I've bought probably 20 on our trip–half to send out to our friends back home and half to tuck in travel journals or display when we get home.
6. Flour Sack Dish Towels
Another souvenir that won't just clutter up your lives, these are something you'll actually use. We've seen so many cute ones in shops along our way on this trip.
7. Pennant Flags
Fun to display, especially in kids' rooms.
8. Earth
This one's completely free. Making amazing memories at a special spot on your travels? Scoop up some earth–dirt from the ground, sticks, pine cones, shells, smooth stones. Put them in a Ziplock, stash them in your suitcase, and when you get home, pour them in a little jar (we look for vintage ball jars on ebay and Etsy for ours). Make a tag for the jar to mark where the earth is from, what the date was and any special memories you want to remember from that trip and collect and display them over the years. We have shelves of Earth memories in our kitchen, and they make me so happy. Remember the I Love Lucy with the stones she stashed in the camper? :o) That's me.
9. Local Food
This one is great for bringing home to friends. We are visiting one of northern Michigan's famous food stops today–Cherry Republic in Glen Arbor, and we always stock up on a bunch of Michigan's cherry goods there to share with friends at home–a bottle of cherry wine, preserves, salsas, cherry soda, etc. Whether it's a city's famous coffee, maple syrup, hot sauce from the south or popcorn from the city (Garrett!), your friends will love getting a taste of your trip, and you'll love revisiting your adventures weeks later at home when you're smearing cherry preserves on your toast.
10. Accessories
These are great for kids–enamel pins (great ones for Michigan here), patches, earrings, rings–and fun to collect.
11. Spoons
Another nostalgic souvenir, you can still find travel demitasse spoons at any tourist shop or even gas stations on state lines. My grandma used to collect them and had over 100 from mission trips and vacations. After she passed away, the kids and grandkids all got to choose which ones they wanted (I have London :o).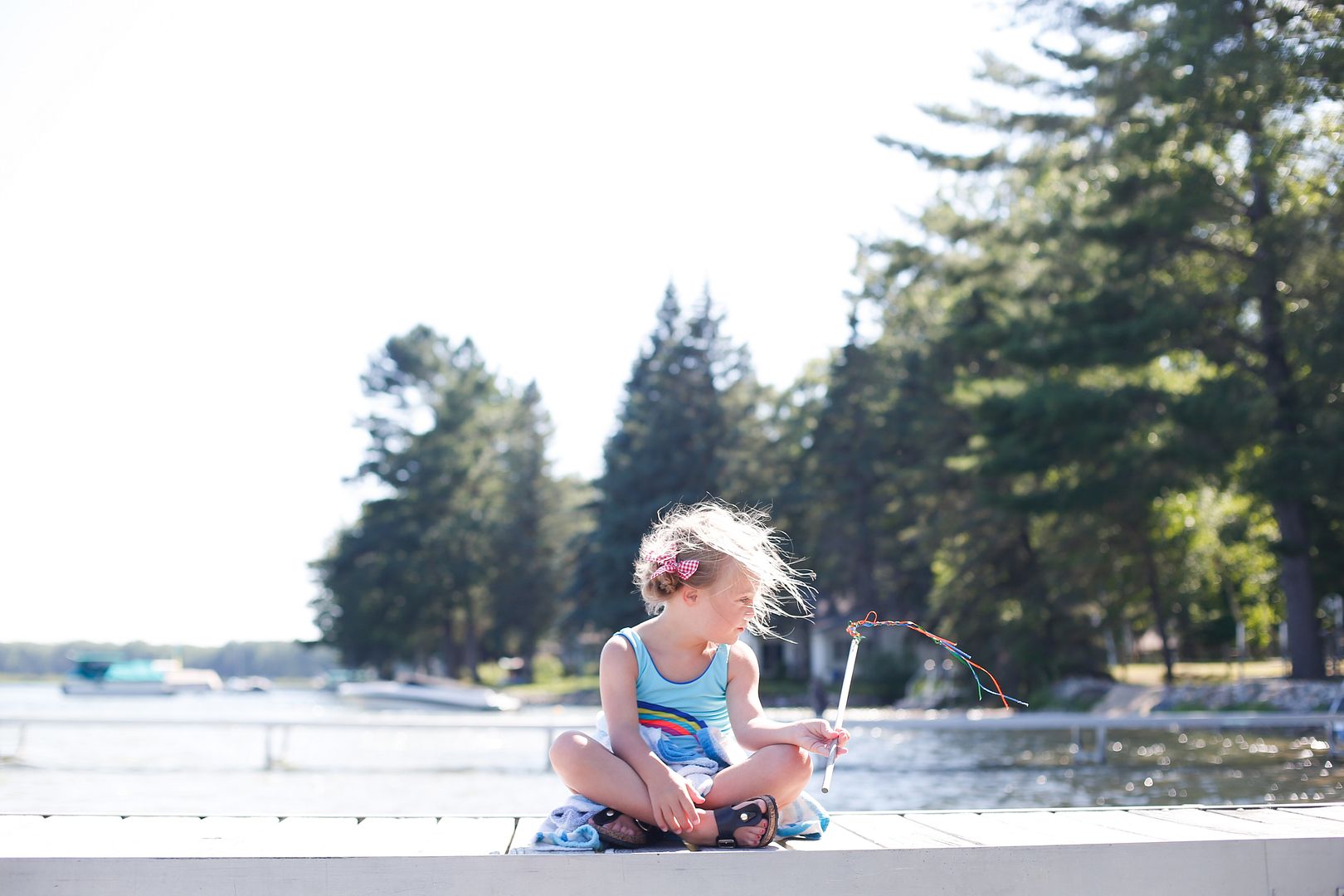 Happy Monday!