This post is sponsored by RetailMeNot, Yours for the Saving ™
(pssst…there's a $200 Visa Gift Card Giveaway at the end of this post!)
Confession: Those Back to School Ads we're pretending to be all sad about–all "Don't end my summer so fast!" hold-it-back about? Yeah, those. Pssst: I love them. Listen, nothing makes me happier than the first day of summer, and I am ALL IN when it comes to shutting down the school scene and going balls-to-the-walls Summer Bucket List in June. Give me June and July. But come August 1, I'm ready for a shift of season. LET ME SNIFF ALL THE PENCILS! Rev the buses, pick out the backpacks, buy the gym shoes! It's time for BACK TO SCHOOL, and everything about this time of year brings back all the feels. Suddenly, I am seven, my first-day-of-second-grade outfit is hanging up six days in advance (black mini skirt, hoop earrings, yellow slouchy sweater–way old for my age, but I'm thrilled, thanks Dad), and all I can think about is when I'm going to bust out my new purple jelly shoes. Second day of school? Third day? Play it cool and wait for the second week of school?
While getting ready for another year of school can be stressful, I've always loved the buzz of excitement that comes from preparations.
The unboxing of the Back-to-School Gym Shoes: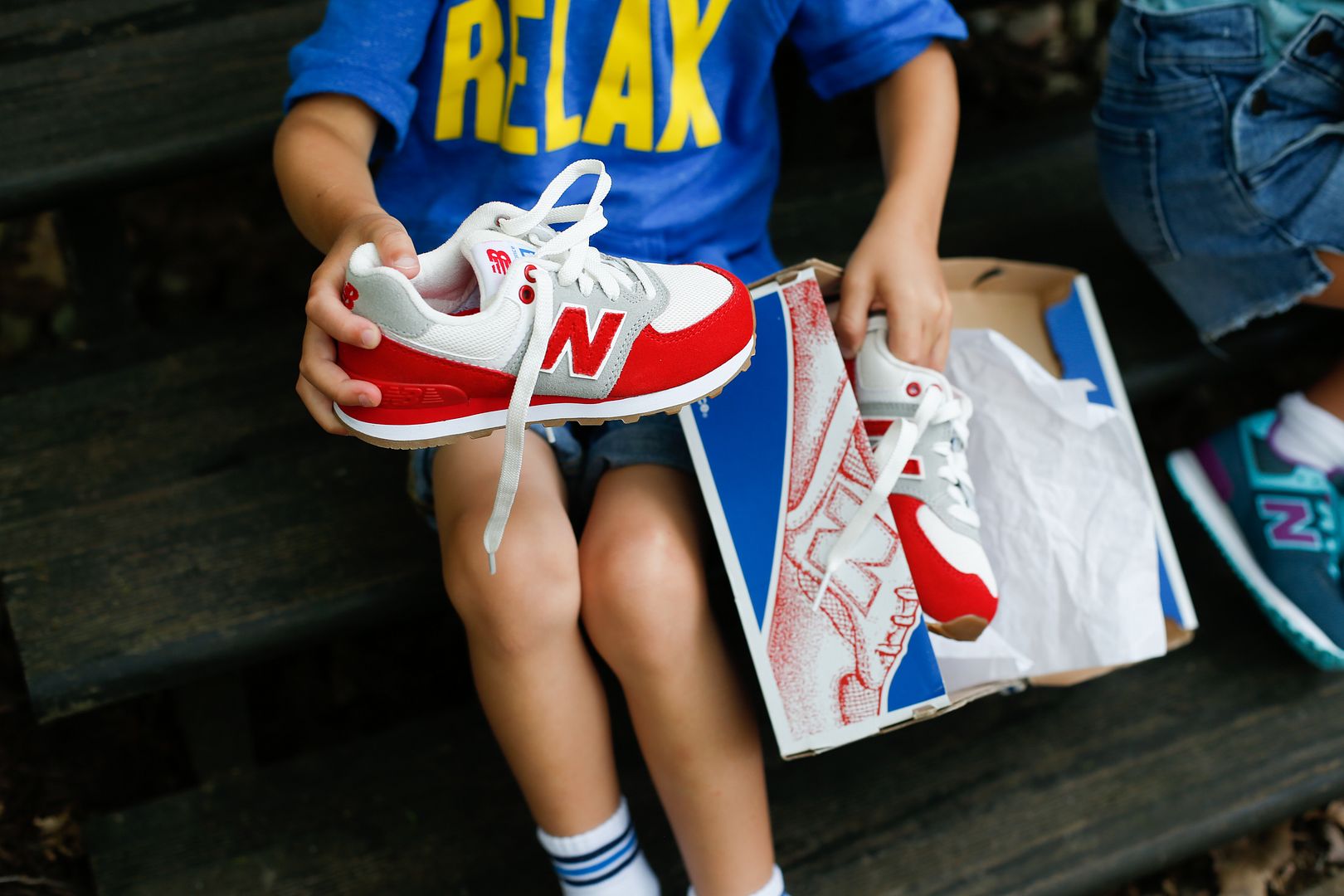 Back-to-school shopping is one of those fun things for us, but let's face it–watching your bank account get smaller is never fun. So, how do we shop for the season, add new things to start the school year, take part in all the fun without completely blowing our fall budget (save some budget for earthy fall candles come September!).
The answer? We shop smart. I have two rules for myself when it comes to back-to-school shopping.
A): Don't get swept up in the NEW NEW NEW EVERYTHING! lies. Like Christmas, advertising this time of year can flood us with the idea that we need new everything–backpacks, lunch boxes, wardrobes, desks, homes, husbands, cars…you get it. I try to stay smart and not buy into the lie that we need to ditch all the old things for new, shiny pretty things for the start of the year. Not everyone's getting a new lunch box this year, and if it ain't broke, we don't fix it.
B): Use your resources. Tax-free weekends. Coupon codes. E-mail deals. Big sales. Shopping apps.
Which brings me to a secret weapon in back-to-school shopping (and any-time-of-the-year-shopping): RetailMeNot.com.
Have you used it? Instead of hopping around to a hundred different shops to see if they have deals or sales or coupon codes, it puts all the deals in one place. Whether you shop online or in a store, you'll find thousands of coupons, deals, cash back offers and discount e-gift cards for all your favorite stores and restaurants, and you can combine offers for extra savings!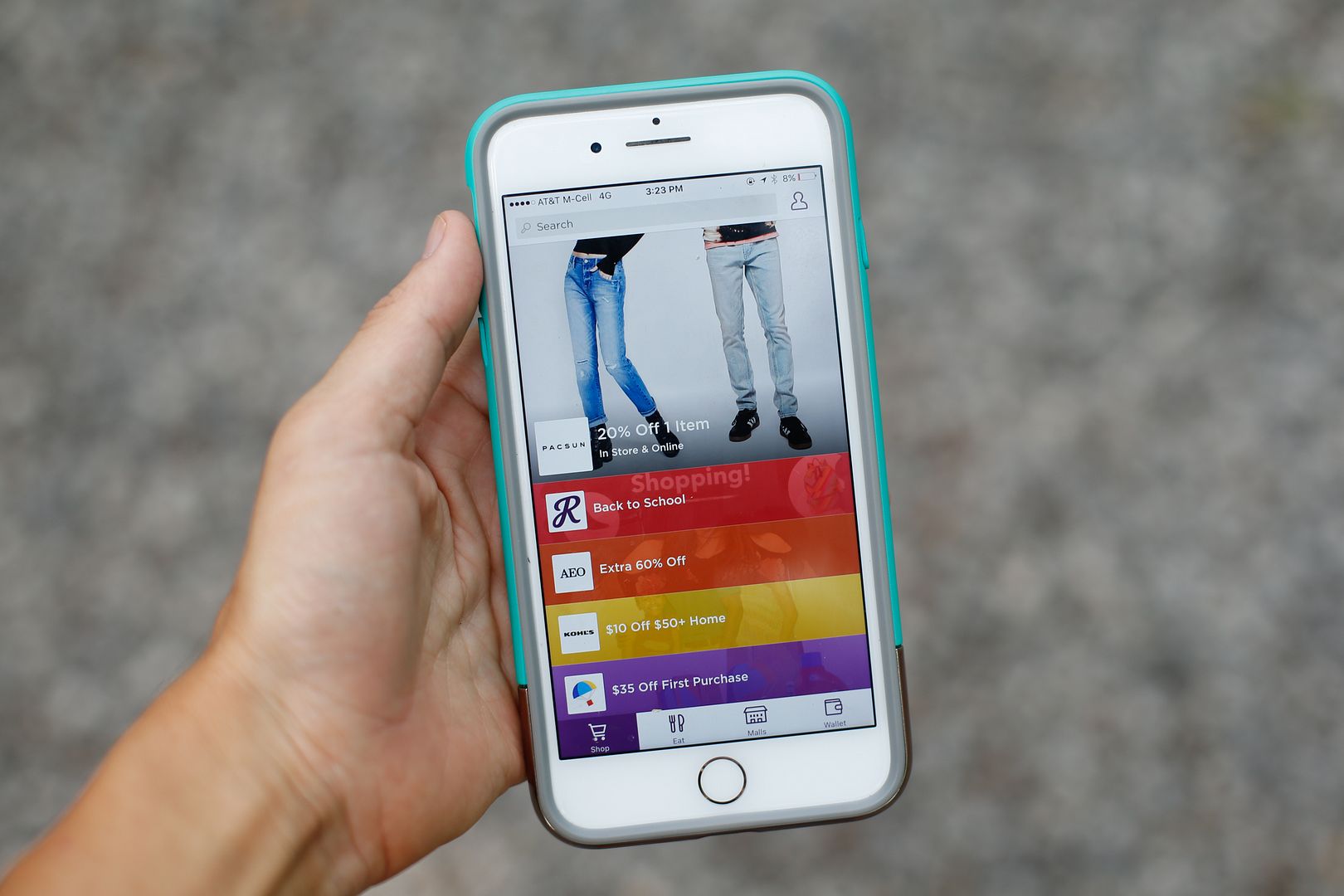 How do we use it?
First of all, I'm all about free shipping. It's my kryptonite in getting me to buy something because I HATE paying shipping. You can search RetailMeNot just for shops that have free shipping deals.
For Back to School deals, you can search the RetailMeNot app for deals based on categories…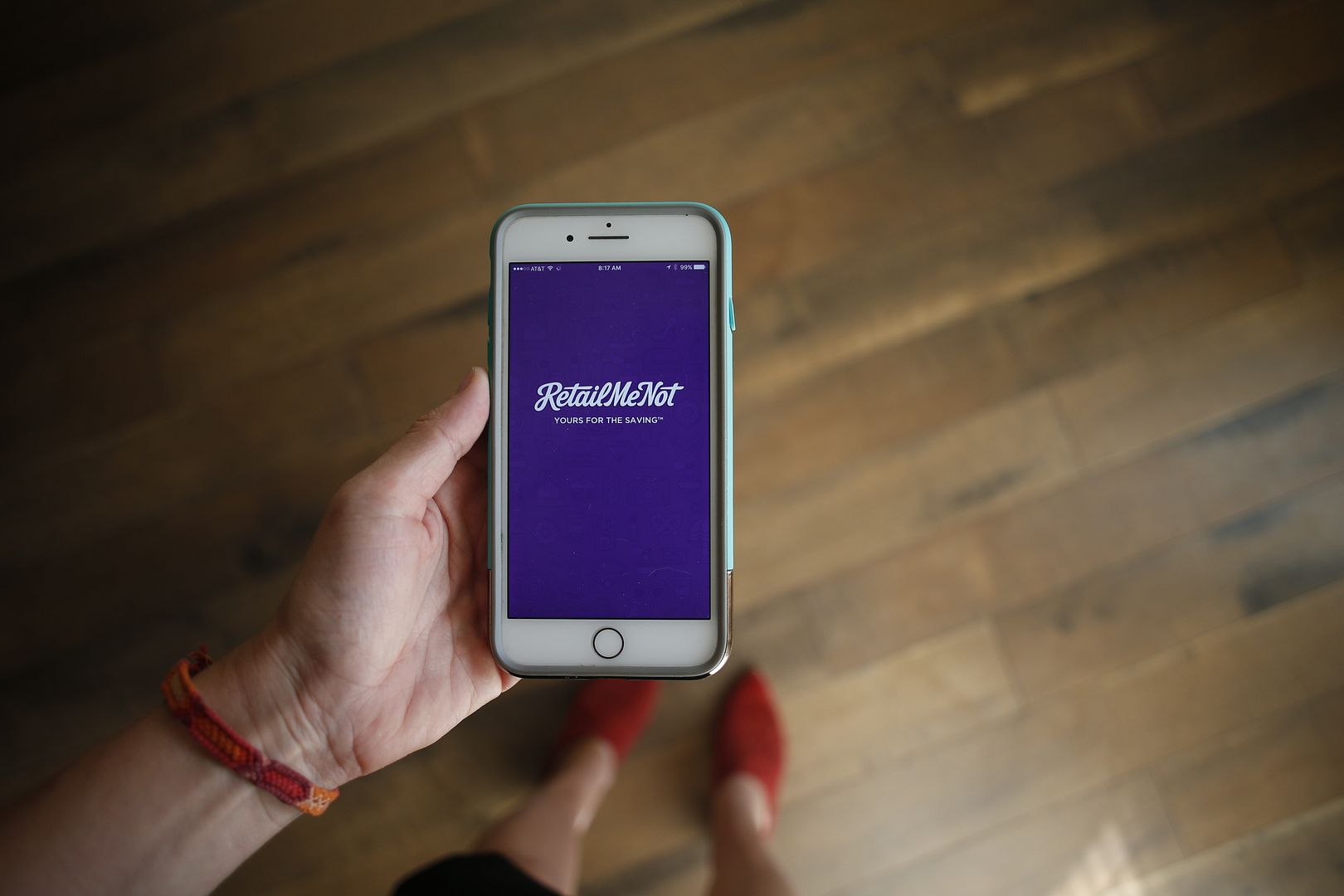 We used it this year for our gym shoes, one of the things we buy new for our kids at the end of every summer. It only took an extra few seconds to do our gym shoe shopping through RetailMeNot, and we ended up saving over $20. In seconds, we had a 15% off Foot Locker coupon code we used (LKS17YKC) for shoes we had been eyeing for Nella and Dash…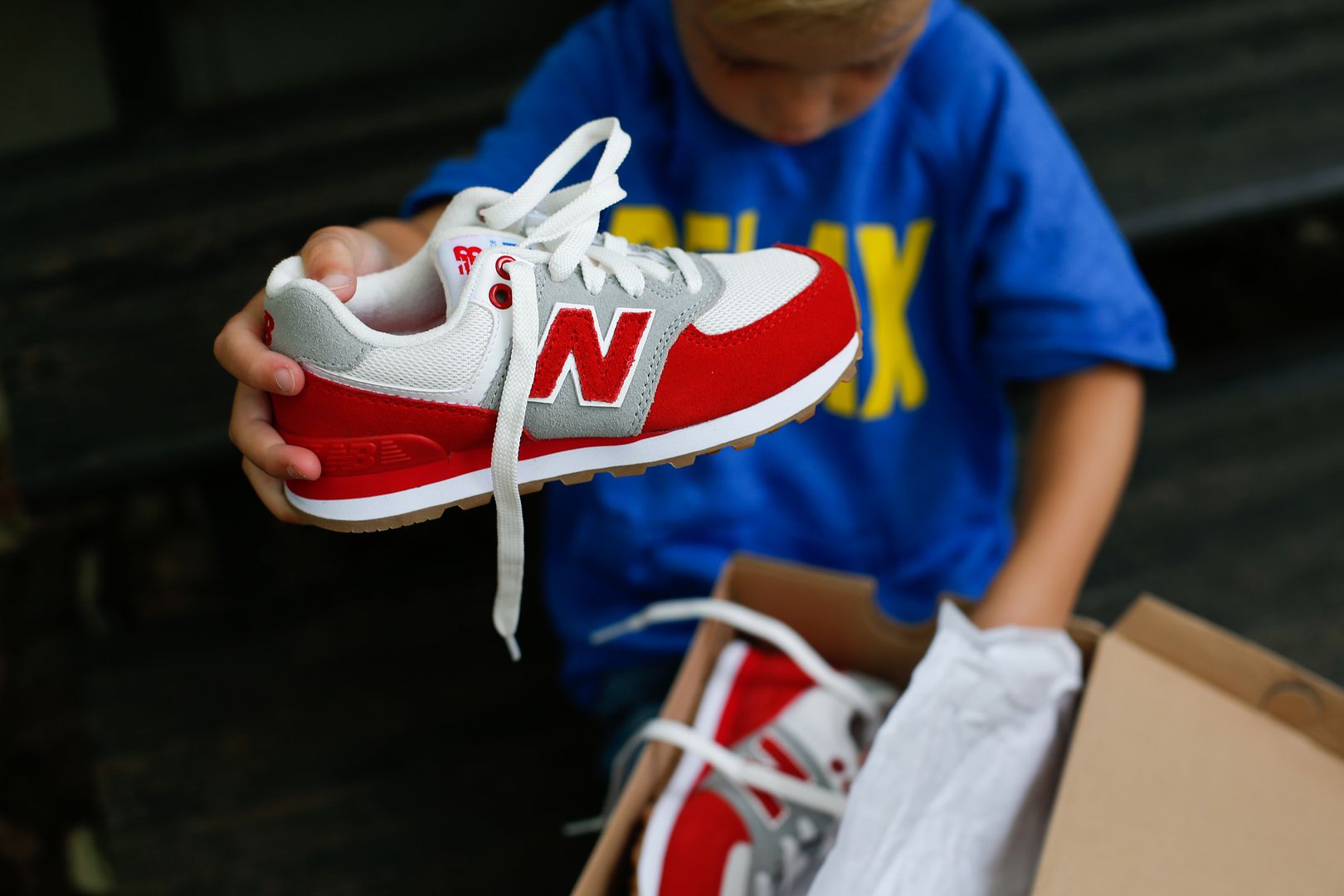 And of course you know what happens when two little siblings get new gym shoes…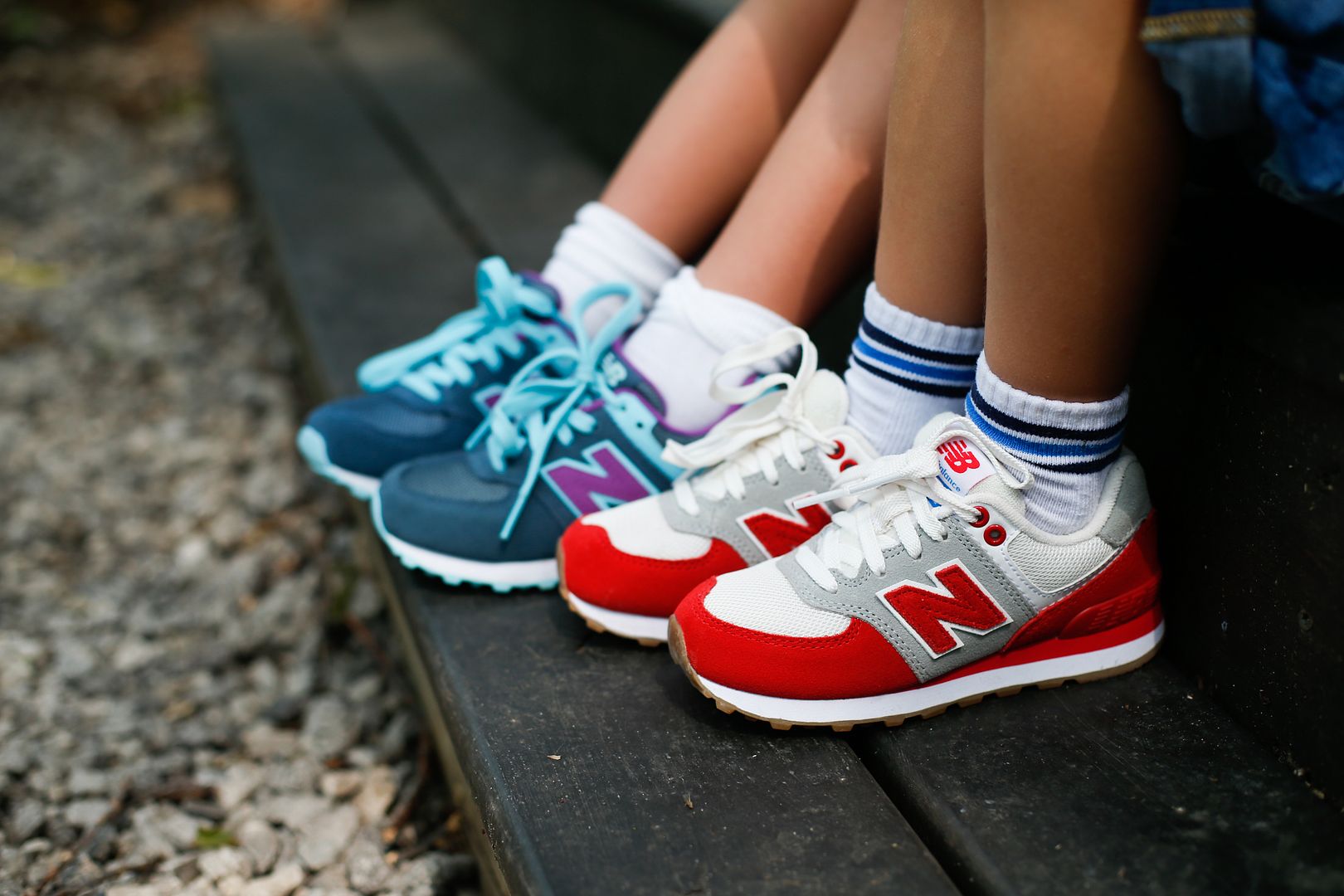 You have to test them out with a race.
"Will these make me go fast?" Dash asked.
"ROCKET FAST," I told him.
What is it about these cute little gym shoes that makes me all excited to send them off to school?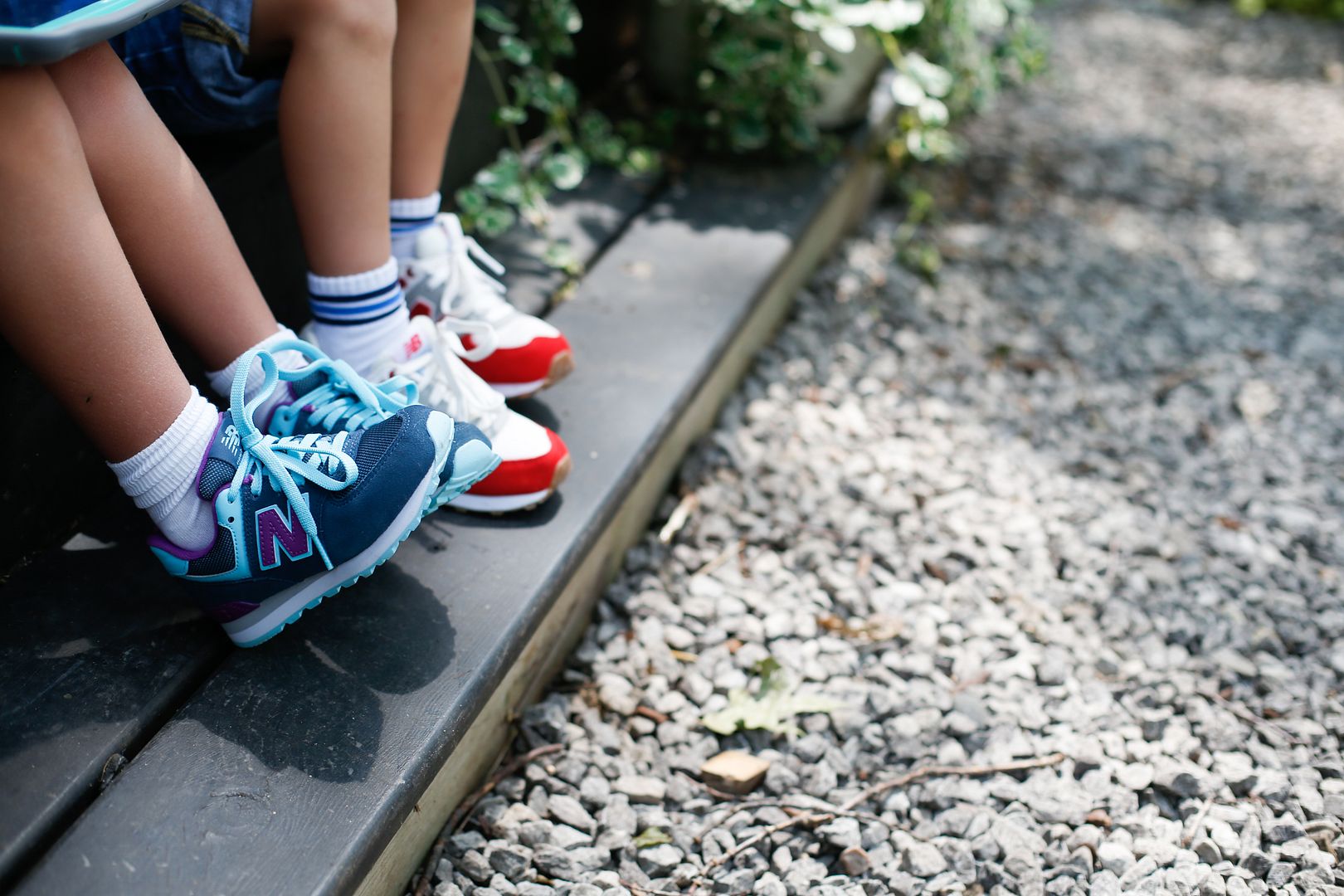 One of my favorite things about RetailMeNot is that I've gone to buy something on a site I love before and quickly remembered to check RetailMeNot only to find there's a deal I could have missed out on had I not checked. And for shops you visit locally, your RetailMeNot app will alert you to nearby offers that can be redeemed directly from your phone at checkout.
Here's the bonus. Our friends at RetailMeNot are giving one of our readers a $200 Visa Gift Card to go towards all your Back-to-School shopping needs. Follow the steps below for your chance with win!
a Rafflecopter giveaway

Now, about those gym shoes. Lace up or velcro?
NO PURCHASE NECESSARY. Open to eligible legal residents of the 50 United States and D.C. at least the age of majority in their jurisdiction. Begins: August 1 at 9:00:00 AM ET. Ends: August 11, 2017 at 8:59:59 AM ET. Subject to Official Rules available at http://mediakix.com/sweepstakes-kellehampton/. Void where prohibited. Sponsor: Mediakix LLC.