Before I even begin, I have to preface this with the fact that this is an evacuation story, not a hurricane story. There is some real devastation happening in the state of Florida right now–not to mention Houston's residual heartache after Harvey–and ours is more of a flee-the-scene-turned-wild-adventure that, yes, involves some anxiety, inconvenience and a few tears, but it ends okay. I mean, our frantic exit landed us in a Georgia lake house where we've been sipping coffee watching the news at a very comfortable temperature (FALL!) for the past five days which is more than my friends who stayed back home can say right now and certainly nothing compared to those whose homes were destroyed this past weekend. So, we're good. Our home was spared. The pool cage is ruined, and there's a broken window and crap blown everywhere in the garage, but that's less than what I expected. Our home itself is intact, and once the power is back on, roads are cleared and gas stations are restocked, we will make our way back to where this all began…in my kitchen last Friday morning when I lost my shit.
Maybe it was when I woke up to check the latest projections on how Irma was shifting and watched Jim Cantore take his finger through the map on the screen and practically draw the exact route from my favorite beach to our house.
"It could change," Brett said calmly, "Nobody can really predict this."
"BRETT. JIM CATORE'S FINGER IS BASICALLY TOUCHING DASH'S TRICYCLE IN OUR DRIVEWAY WITH THE CAPTION "Will Be Catastrophic." DUDE, I'M OUT."
Or maybe it was all my friends who, a day earlier, assured me they too were riding it out–I could count on them–and then I woke up to find out they all escaped and left me in the middle of the night. So, yeah. The trauma of childhood rapture nightmares revisited.
"Oh my God, Brett. We're the only ones left. We're those people you see on the news when everyone says "WHY DID THEY STAY?"
"We're going to be fine. Stop panicking," he said. But it got to a point where we have very different comfort levels with–oh, I don't know–CATEGORY 5 HURRICANES COMING RIGHT AT US.
While I knew Brett would be safe (he studied elevation maps, had a plan with my dad and his dad along with a shelter back-up plan), I couldn't take worrying anymore, not to mention the idea of riding through the storm with three scared kids, one of whom is terrified of storms. In fact, Nella's little school friend's mom called me after the hurricane and said that during the storm, her daughter said, "But Mom, is Nella okay? She's really scared when there's a storm at school." Friday morning, I was picturing those horrible dreams I've had of who will grab which kid in an emergency, and I finally decided entertaining it all was insane when I still had time to get out. We knew there were gas shortage issues and mass exodus traffic, but Friday morning the news reports were telling people, "The time is NOW. Get out." Thankfully, my wonderful mother-in-law (lucky to have two of them–this is Brett's dad's wife) was equally anxious and uncomfortable and offered to come with me and the kids. So we hugged the boys who were holding down the fort (and our dogs!), and left early Friday morning with no plan or destination. It was surreal–packing my kids' baby books and keepsakes, running through the house knowing time was running out, throwing things in bags, reassuring the kids everything was fine. Also, I'm a bit dramatic, so I shine in these moments. Like, I threw out the term "evacuation" as much as I could that morning for effect.
Hotels were booked all over Florida, and there wasn't really a city free from Irma's wrath, so we just kept driving north, tracking gas availability on gas apps and stopping whenever we could to top off our tank. We drove for 19 hours straight amid this eerie scene–all these cars headed north with the south traffic practically non-existent but for an occasional parade of National Guard trucks.
So many of you reached out on Instagram, offering your homes. Good Lord, it was comforting–so much love in this community. I had reached out to a few friends who I knew would take us in, but shortly after we crossed the Georgia line, my cousin texted me that her best friend who I met once when I was in college offered her empty lake house in Blairsville, Georgia for us to stay as long as we needed–the kindest gesture we will never forget. So we kept driving north until 3:00 a.m. when we landed in the driveway of the home that's been the most wonderful retreat for us this week.
And then we waited, calling back home and tracking the storm every second until we knew it was time. And when it was? Well, let's just say Sunday is a day we won't soon forget. "It was unreal," Brett says of the winds. "The house was shaking, and at one point the sliding glass doors literally bowed in. That's when we ran." The worst winds on the east wall of the eye lasted for about an hour, and during that time, we watched the news live (so weird to see national news talking about your neighborhood during a time like that) and made as many calls to the men back home as we could. And yeah, it was a little scary.
(the kids' baby clothes quilt–the first thing I put in my car when I knew we were evacuating)
Our people are safe. Our house survived ("It's just a house," I told myself many times), our friends' houses survived, and though our town looks like a war zone, we are so thankful that what could've happened didn't (our town didn't get the surge that was expected, praise be). But for many people, it did happen, and my heart breaks for so many losses I've seen on the news these past few weeks due to the hurricanes. There's a lot to be done to rebuild both Florida and Houston, and it's going to take time. I've felt so helpless being away, but I've done what I can from where we are–donating to the Red Cross, families that have been hit harder than us (my friend and fellow D.S. family, the Eichers, lost so much in Harvey) and registered with Volunteer Florida to help when we get home (if you live in Florida, it's quick and easy to register).
And the rest? Well, we ride the storm in our own way, searching for adventures and memorable moments on this crazy adventure.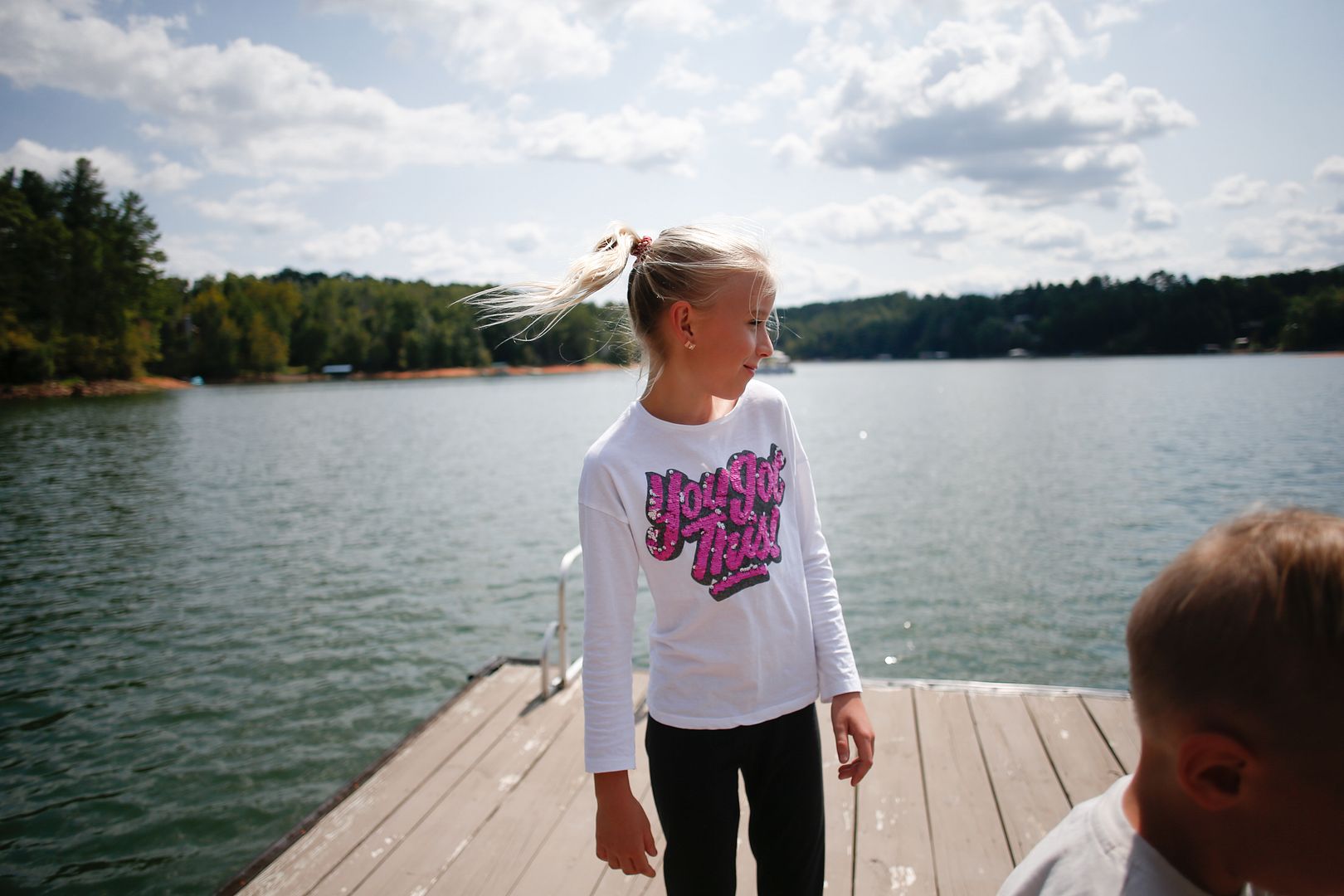 We've tucked away so many stories and look forward to a big family get together when we get home where we all get to share our hurricane stories and laugh (that time we got pulled over at 2 a.m. after 18 hours of driving) and hug and feel grateful.
The best part in all of this is witnessing the incredible human spirit of togetherness and love and support. The little town we're staying in is full of evacuees–Florida license plates as far as the eye can see, and everywhere we go, people are so welcoming. I checked out at a little shop the other day, and the store owner–in her southern drawl–said, "Honey, we're glad you're here. We're glad we can make ya'll feel safe away from home." And it makes me want to hug the entire state of Georgia.
There are still massive power outages at home (our house has no power, but Brett's at his dad's with a generator), the roads are impassable in many places, the water and sewage systems are a mess, and school's been canceled at least until next Wednesday (we'll have to make it up this summer). So we're waiting until we know it's a good time to go home. Inconvenient? Yes. But, man, have we ever had fun on the journey. The memories we've made will be tucked in a special place, retold for years to come.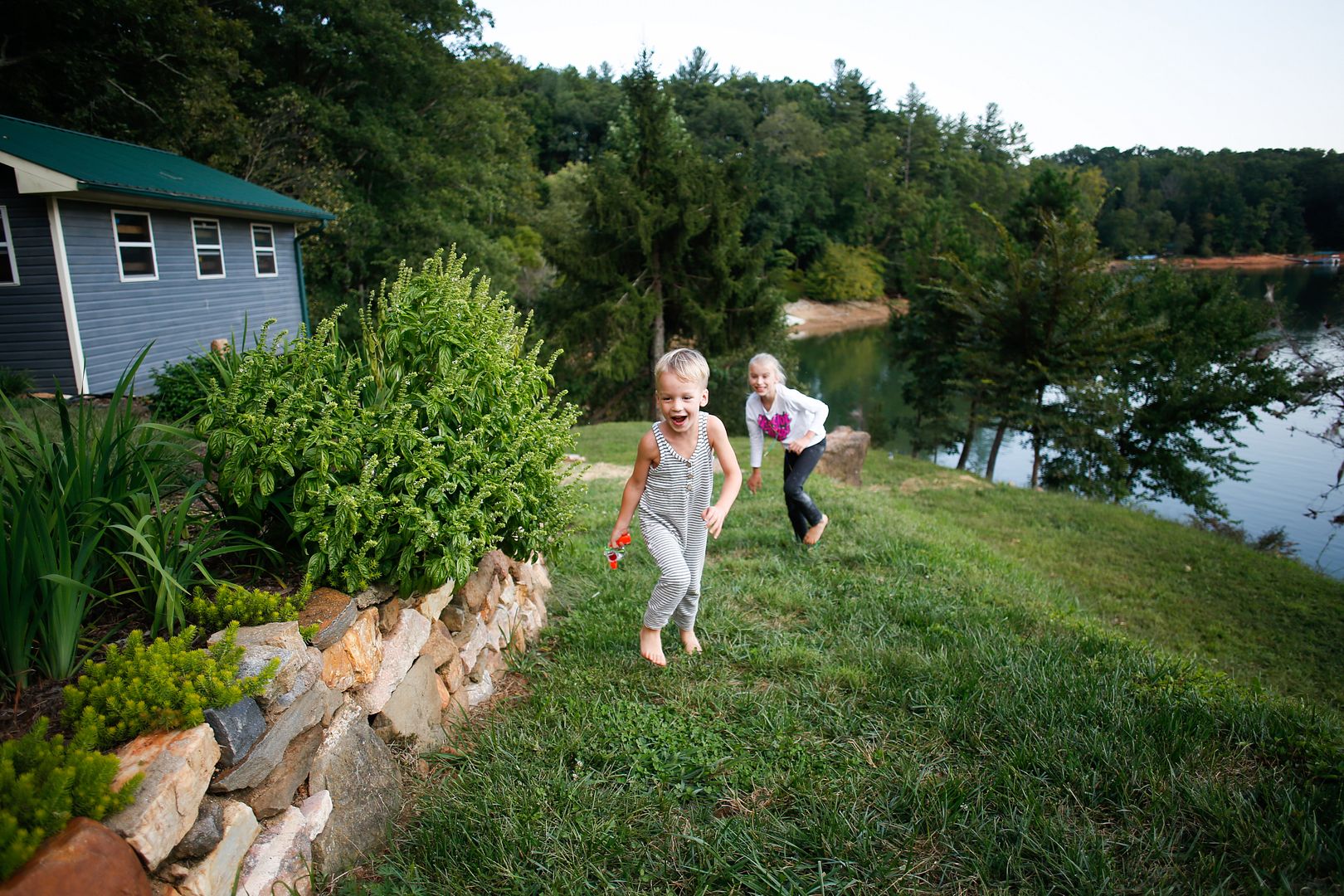 And our friends who've been so generous to let us use their place?
They just happen to have the coolest house ever, and even went so far as to bring a big bin of old toys their kids used to play with for my kids to enjoy.
We listen to records all day–Bing Crosby and Count Basie–and have fallen into a little Irma routine with memories I know my kids will cherish.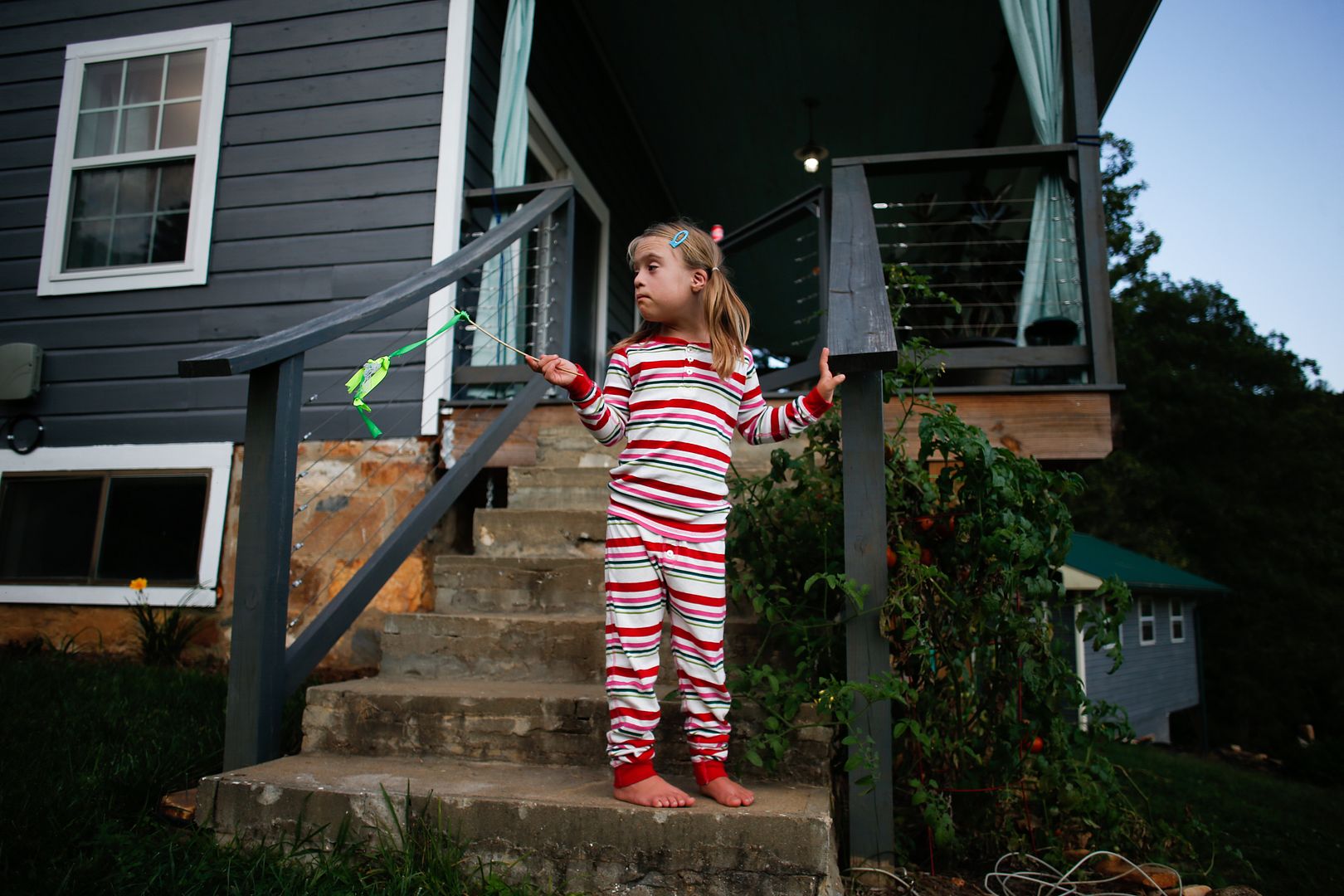 We make lemonade…that's what we do. And when you're given the Georgia mountains, a lake, a beautiful home and a lot of love, you can make some damn good lemonade.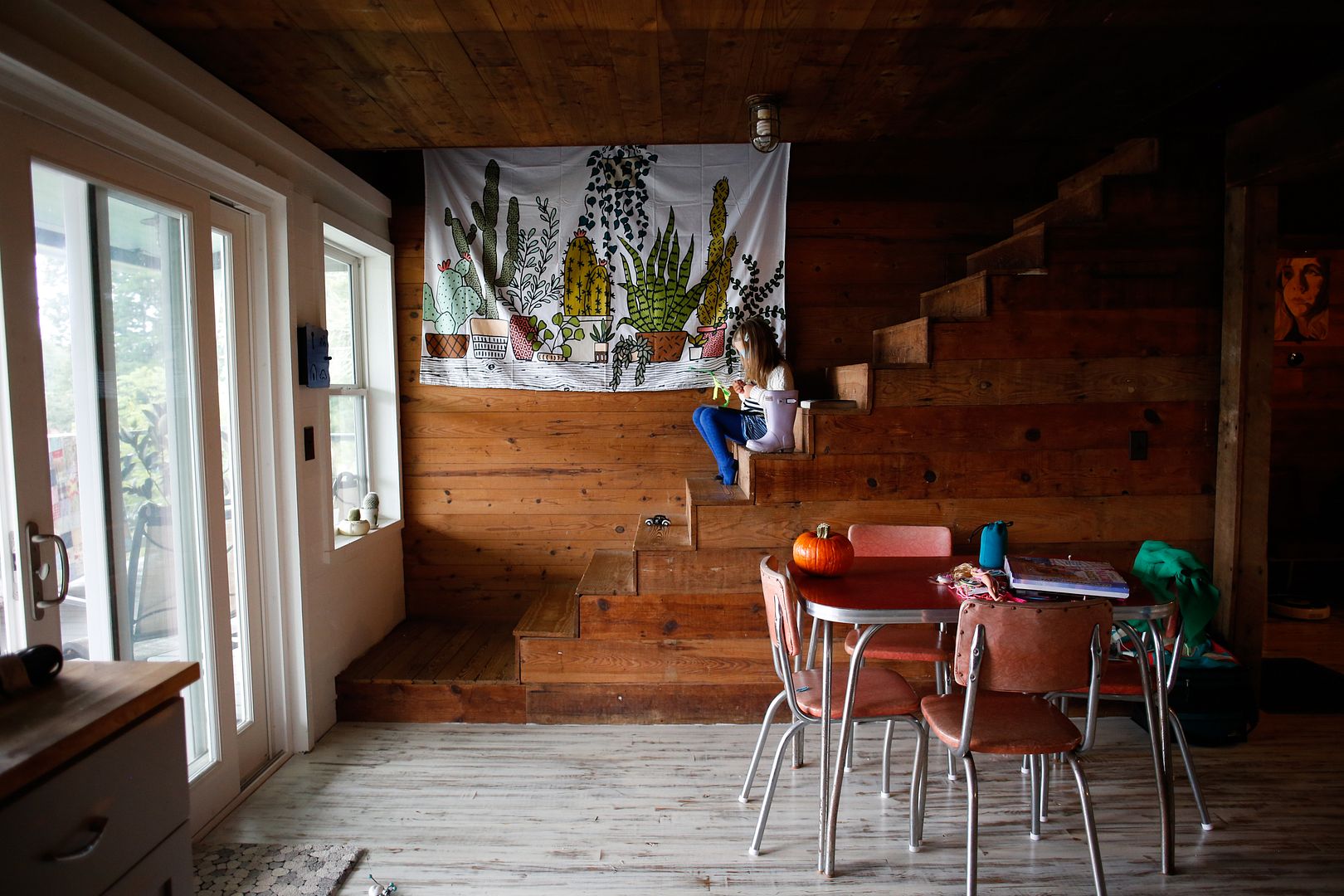 Thank you for all your sweet comments and love this past week…we really are okay, so you can send some of that love to those who really need it by donating to the Red Cross or help my friend, Lisa.
More from Blairsville, Georgia soon.