It was still dark by the time we drove out of the Blue Ridge Mountains early yesterday morning, and as the cloud of fog that hugged our van slowly thinned and mountains shrunk into hills and finally flat land, I felt a little bit like we were leaving Narnia, the magical world we accidentally stumbled upon when we walked into the wardrobe–er, um–peeled out of our driveway and sped away from a catastrophic hurricane.
We are happy to be home now, emerged into a little more normalcy, and school starts again next week. We're hosting a family dinner Friday night, simply to collect and retell all the stories we've made these past two weeks. It's sort of evolved into a Little Miss Sunshine-ish movie, and we've already cast the characters of who will play everyone in our imaginary script. At one point, we were attempting to transfer messages to and from our people in Naples because, with limited cell phone service, they weren't getting messages to each other. Imagine how hard I was laughing when I was conveying to Brett that my dad was attempting to get back to him, but his car got flooded and stalled along the way, so–get this–he was riding a bicycle with a dog in a backpack, trying to make his way home. Another night he was walking on a pitch black street with a flashlight ten minutes before county curfew while Brett and his Dad tried to find him, dodging fallen tree barricades along the way.
Debris and trees line many of our streets, and grocery stores still have some empty shelves, but for the most part, the community is moving along, anxious to clean up. We're headed to go shopping and help make supply bags today for some other communities east of us that are struggling to get back on their feet, and it feels good to part of the relief efforts. Before we move along though, I wanted to share some of the magic of this little part of the country we might never had explored if Irma wouldn't have given us the nudge.
Welcome to Blairsville, Georgia, a mountain town that offers all the elements of a Narnia-ish experience–fall colors, morning fog, mountain creeks and waterfalls, and a charming little downtown square with a historic courthouse perched right in the middle.
Family friends so generously offered for us to stay in their second home on Lake Nottely, and it quickly became the heart of all the magic, where we drank coffee and listened to records in the morning and retreated to late afternoon for movies and wine, cozy dinners and sunsets, and–if we were lucky–Dash's naps.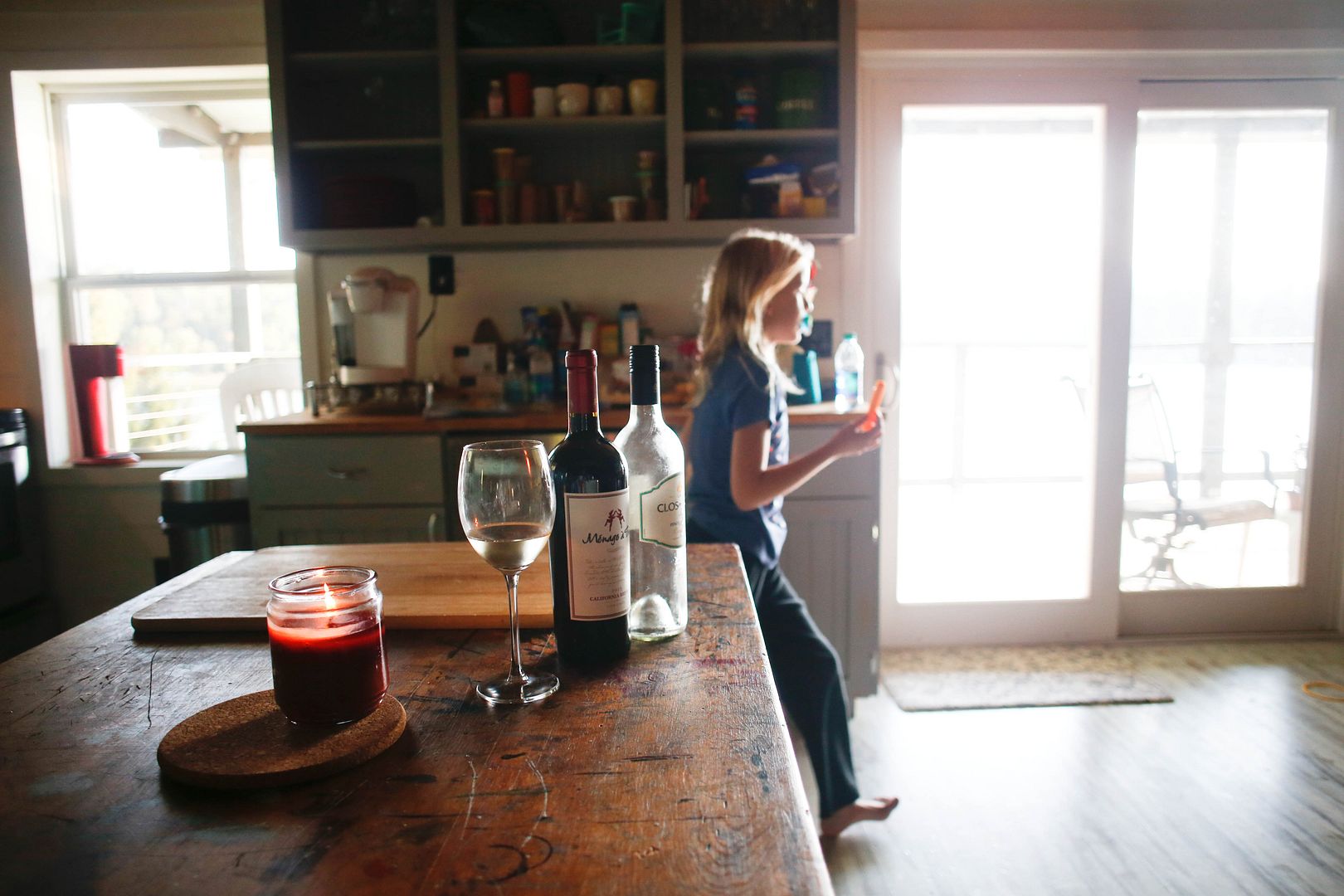 One of my favorite things about the little town of Blairsville and something the kids were completely charmed by was its fierce dedication to the tradition of hiding painted rocks around town for kids to find. Apparently, several U.S. towns do this, but Blairsville is ALL IN. We spent an entire afternoon walking around downtown, in and out of shops, looking for rocks, and each kid was delighted to find a few–on a coffee shop window ledge, hidden under plant leaves, tucked in a stack of pillows for sale at a home shop.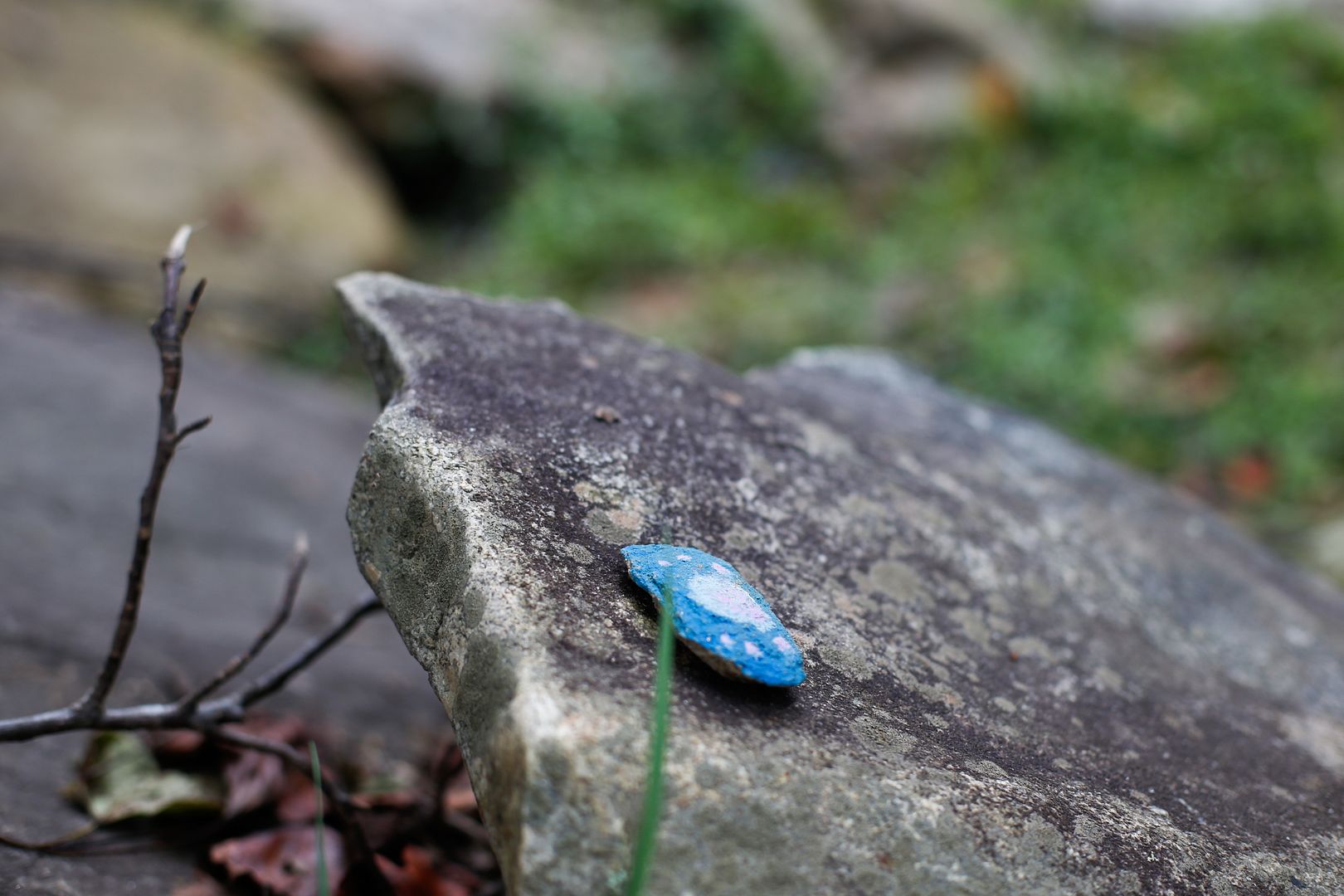 They loved it so much, we stopped and picked up some art supplies to make our own rocks to paint that night, and then returned the next day to hide them.
If you're wondering who enjoyed it more–me or the kids–I think we both know that's a hard thing to determine.
We found our Fall which, as I've recently professed, is what fuels my cells and gives me happy superpowers. In just the 13 days we were gone, we watched the colors begin to shift a little more golden and, on our last day trip along a route we took earlier in the week, we couldn't believe these glorious pockets of red foliage that had suddenly erupted. If there was a fall thing we could do, we did it.
Apple orchard? CHECK.

Mercier Orchards: oh my God, their apple cinnamon donuts. 
Caramel apples? CHECK.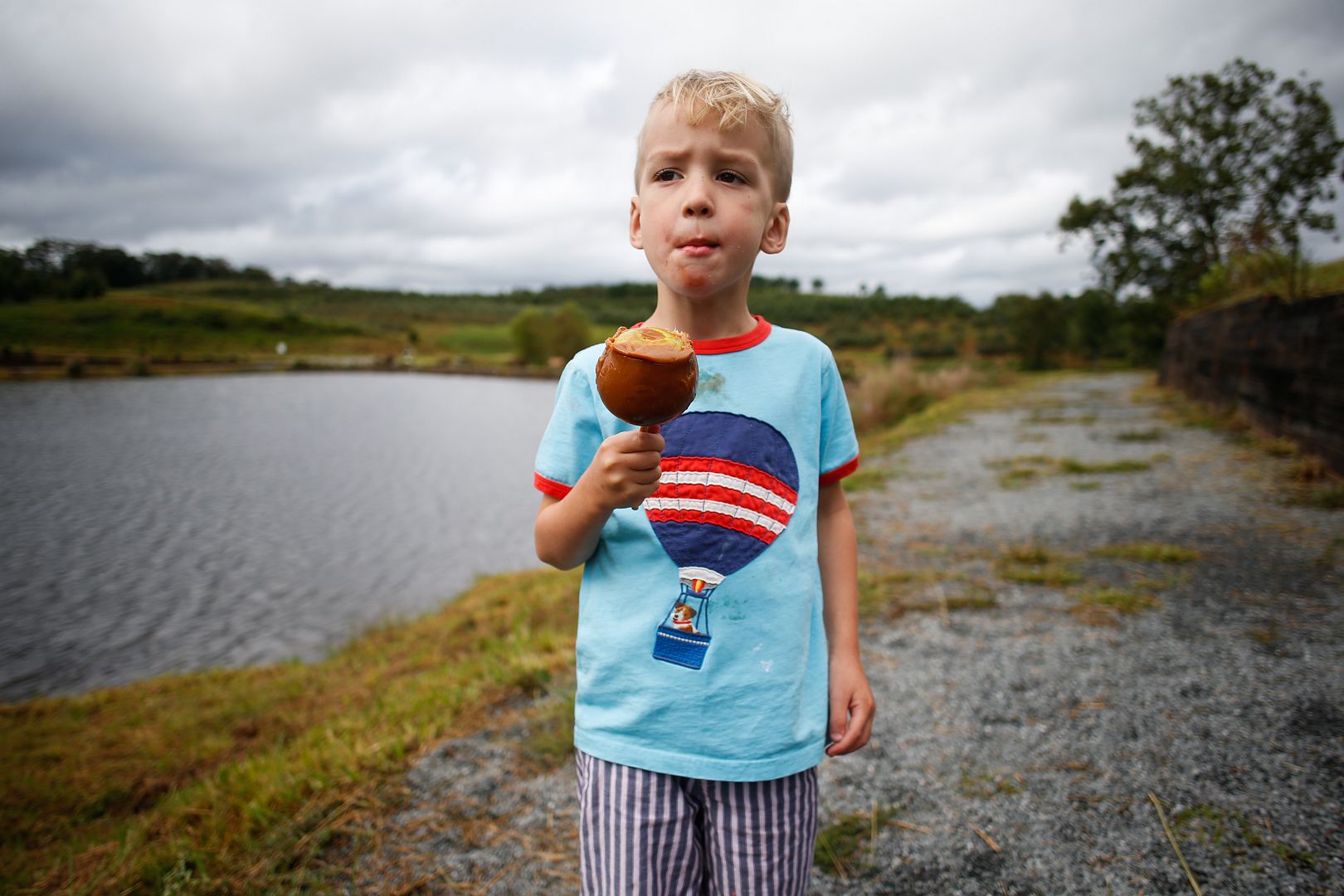 Lakeside campfire with cider and popcorn? CHECK.
We even met up with some of our dear friends from Naples who also evacuated to the area for a day of apple picking.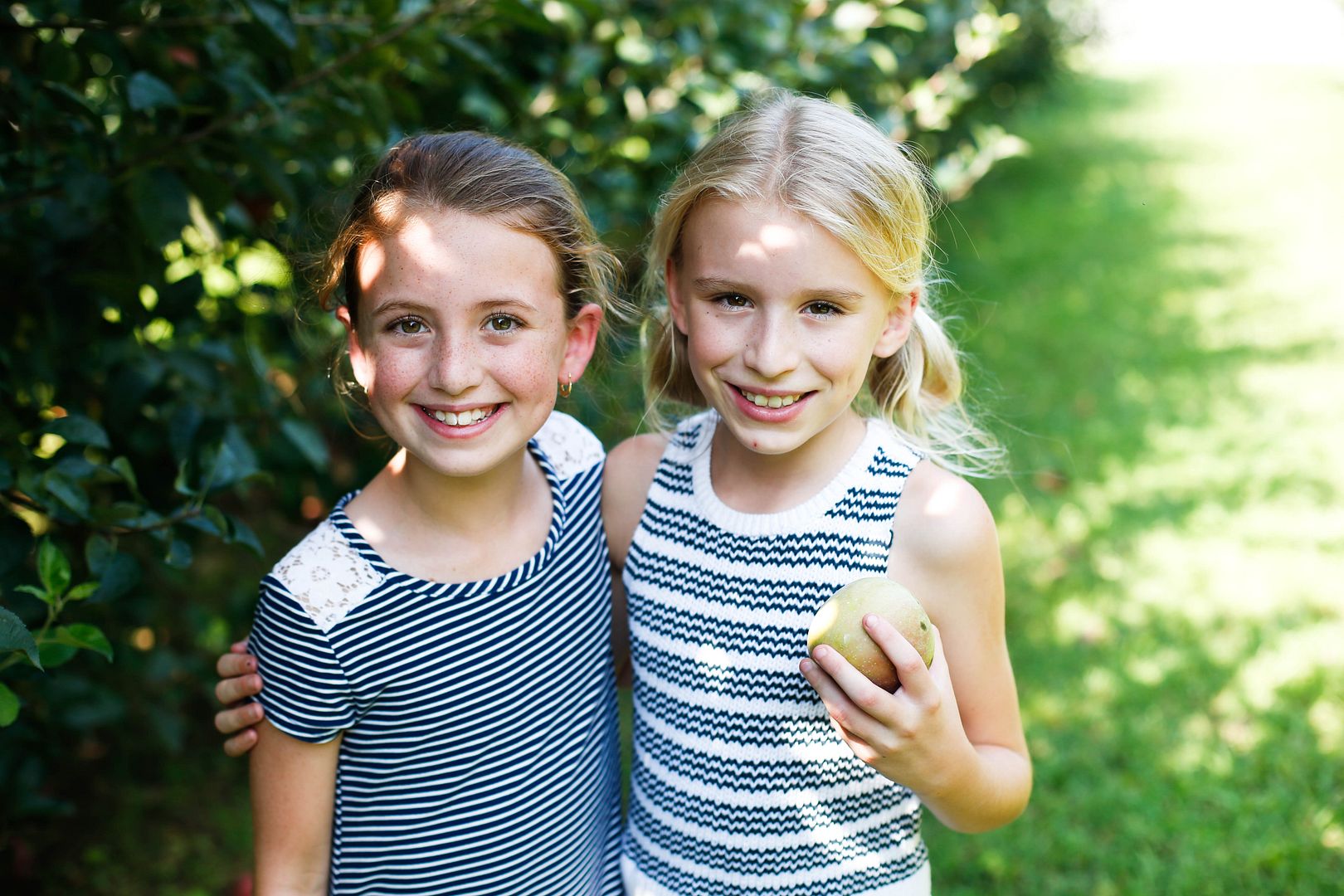 Hillside Orchard Farms, Tiger, GA.
Bonus: We got our baby fix.
Other North Georgia gems we found…
Meeks Park (Blairsville) where we enjoyed two different creek side picnics.
…how cool is this tandem swing?
Sunrise Grocery. A family owned country store that I've now added to the unrealistic list of things I dream of owning and running someday. It's full of local goods, art, pottery, handmade soaps, jams, candy and is just about the most charming shopping experience we've ever had.
There's a little brass monkey the owners hide in the store everyday for locals to find (these Blairsville people and their hiding things magic–I love it!), and they sell the most amazing spicy peanuts that you eat shell and all.
Happy Goats Trading Company. We were driving along one day and passed this darling little trading post and then saw chickens, some goats, and finally my mother-in-law said, "Wait–they're on a trampoline!" Family Rule: WE U-TURN FOR GOATS ON TRAMPOLINES. Totally worth the U-Turn.
And then–wait for it–we drove by A LIFE-SIZE FAIRY GARDEN. You heard me, a MAGIC FAIRY GARDEN FOR REAL PEOPLE. It's true: North Georgia is where the unicorns live.

Sleepy Hollow Whimsical Fairy Garden.
There wasn't a day we weren't laughing, watching all these weird little magical adventures unfold on their own, saying to ourselves, "What is happening?" I mean, one minute we were evacuating for a hurricane, and the next we were taking pictures of the kids in a bird house in the mountains.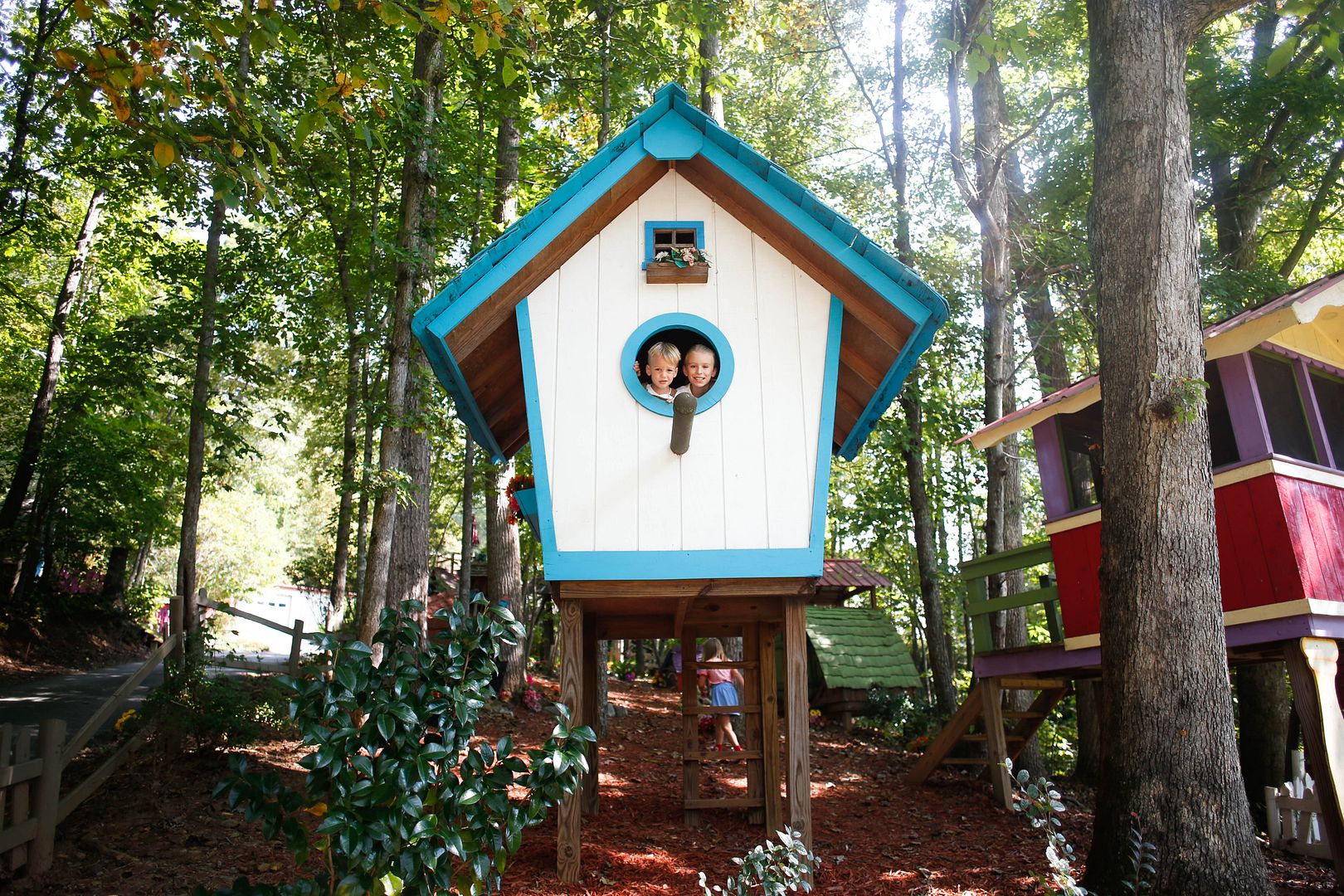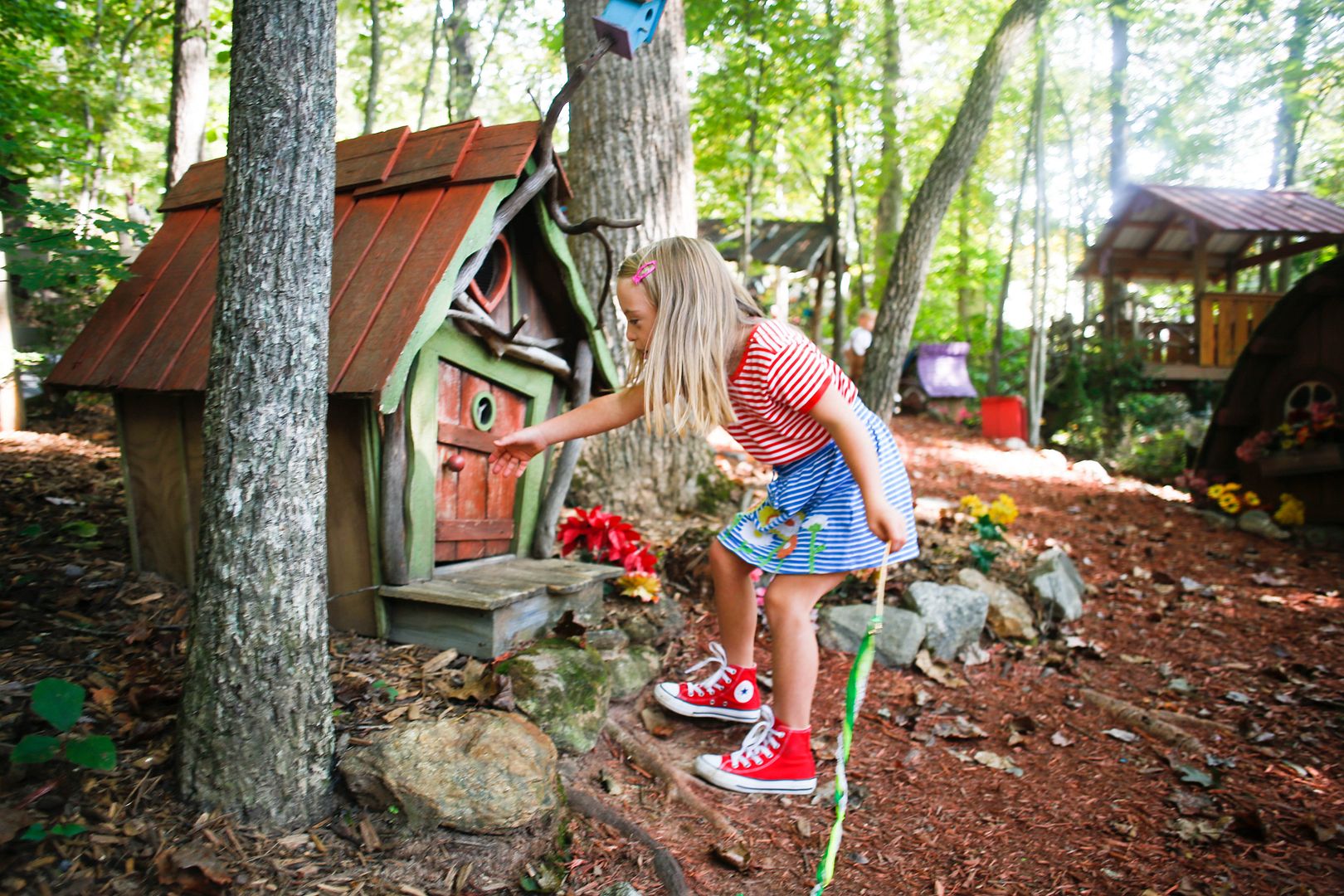 Then there was Clayton, Georgia, this darling mountain town with a hip Main Street, great restaurants & bars and fabulous shops–less mountain Trading Post-ish and a little more on trend (but I like both!).
We ate at Union Joint (super kid friendly with a whole kid toy area outside) and Fortify (the FOOD! so good!).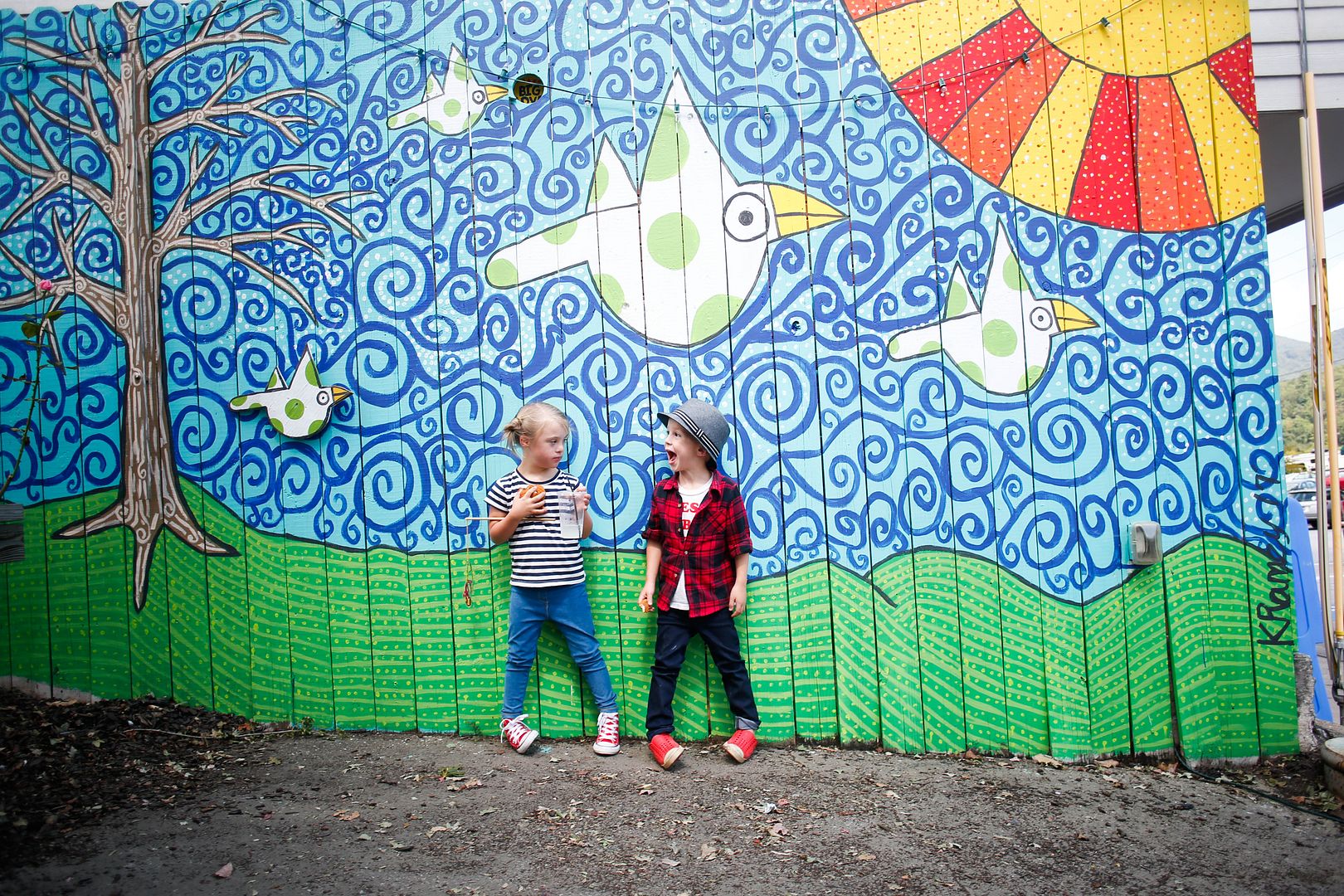 Favorite shop: Wander North Georgia. Super fun hipster/outdoor adventure vibe, but what I really loved was the back of the shop, this big area they turned into a faux outdoor camp space, complete with twinkle lights, a big screen movie playing and a bocce court.
And the best for our last day–Tallulah Falls, where we climbed 324 steps to walk the suspension bridge across the falls.
I was so proud of the kids–even Nella did the climb back up without being held.
Could not have done this trip without my mother-in-law…how cute is she?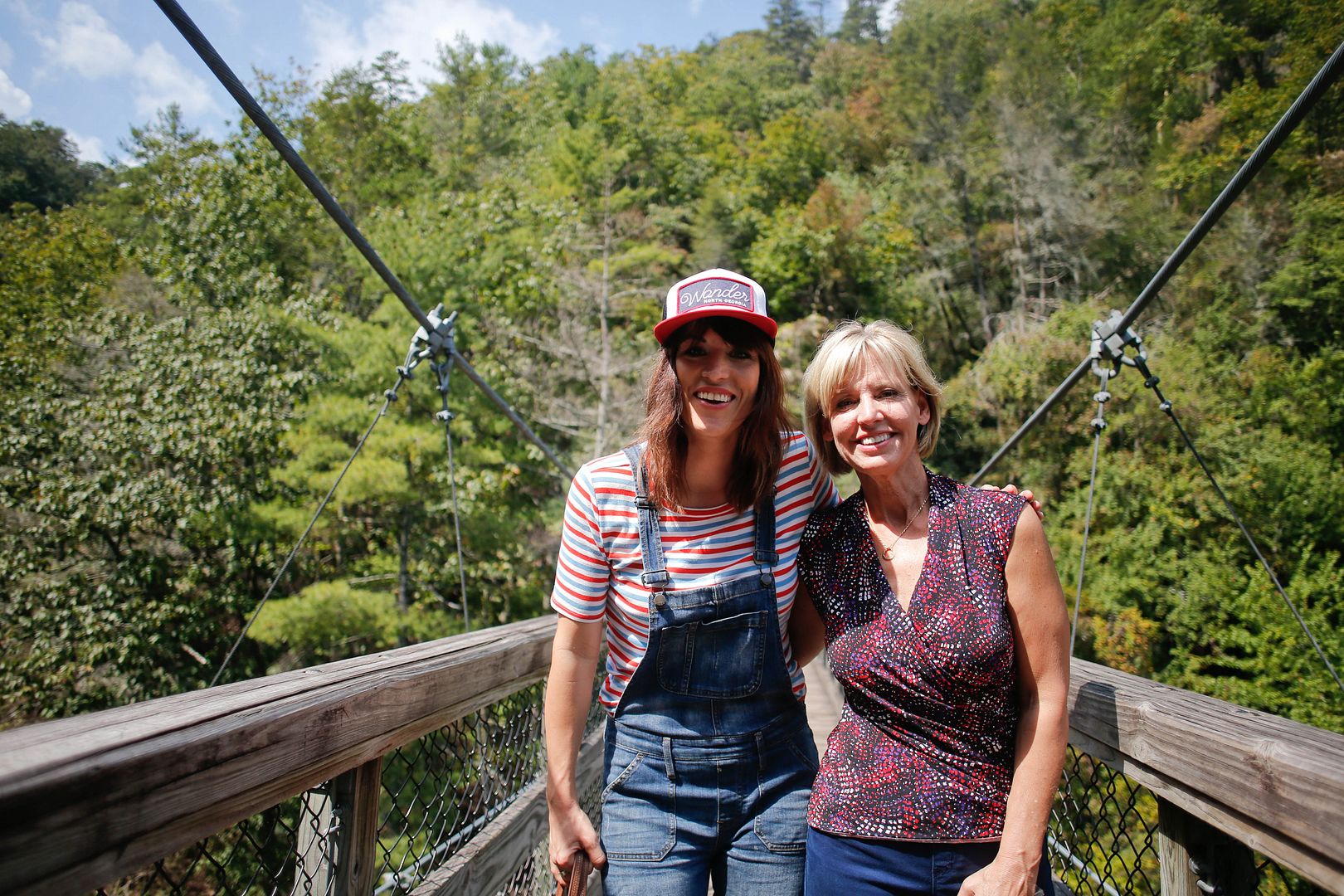 We won't soon forget this corner of the world and the gift it has been to our family these past two weeks–and the family who was so generous to us in sharing their home and their beautiful state with us.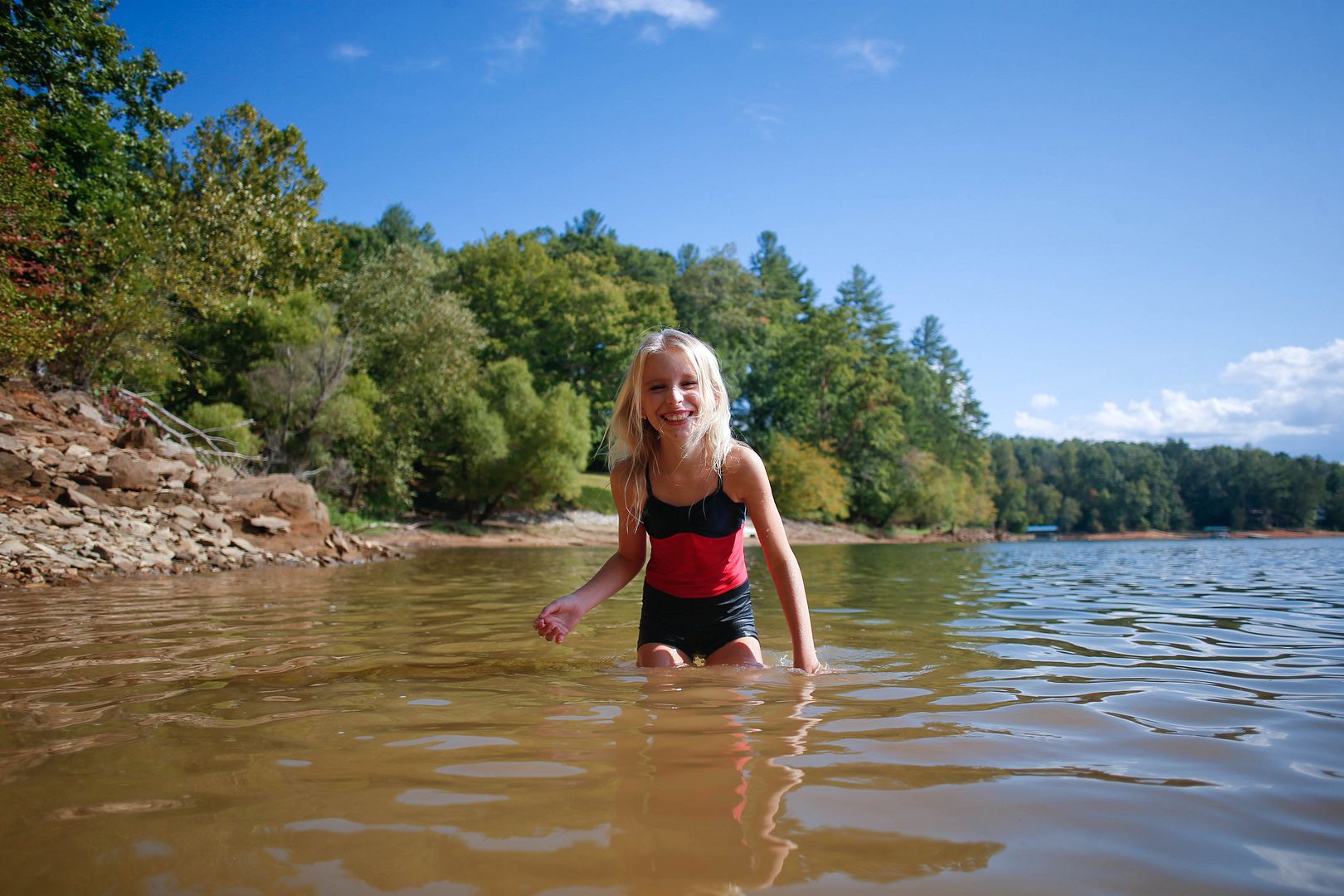 These three added North Georgia to their list of favorite life adventures.
And the little house? I did one last sweep through before we left early yesterday morning, and right before I turned off the light and closed the door, I thanked the little house–out loud–for what it gave us, and wished it many more happy memories for others who are lucky enough to walk through its door.
Time for some storm clean up and more stories to be written back home in Florida.