1. Display a Spookified Photo in your Home
We started this last year after I discovered it from my friend Amy, my kids love it, and the photos we display get so many comments from friends who stop by. You can easily transform a regular photo into a spooktastic work of art with Pic Monkey's Halloween editing themes. I took the kids outside dressed in black (the girls had witches hats), told them not to smile, took a regular picture and then transformed it into this after 10 minutes in Pic Monkey:
We printed it large and swapped out our print above our fireplace with this one for October as well as another photo in the dining room with this one I took of Lainey: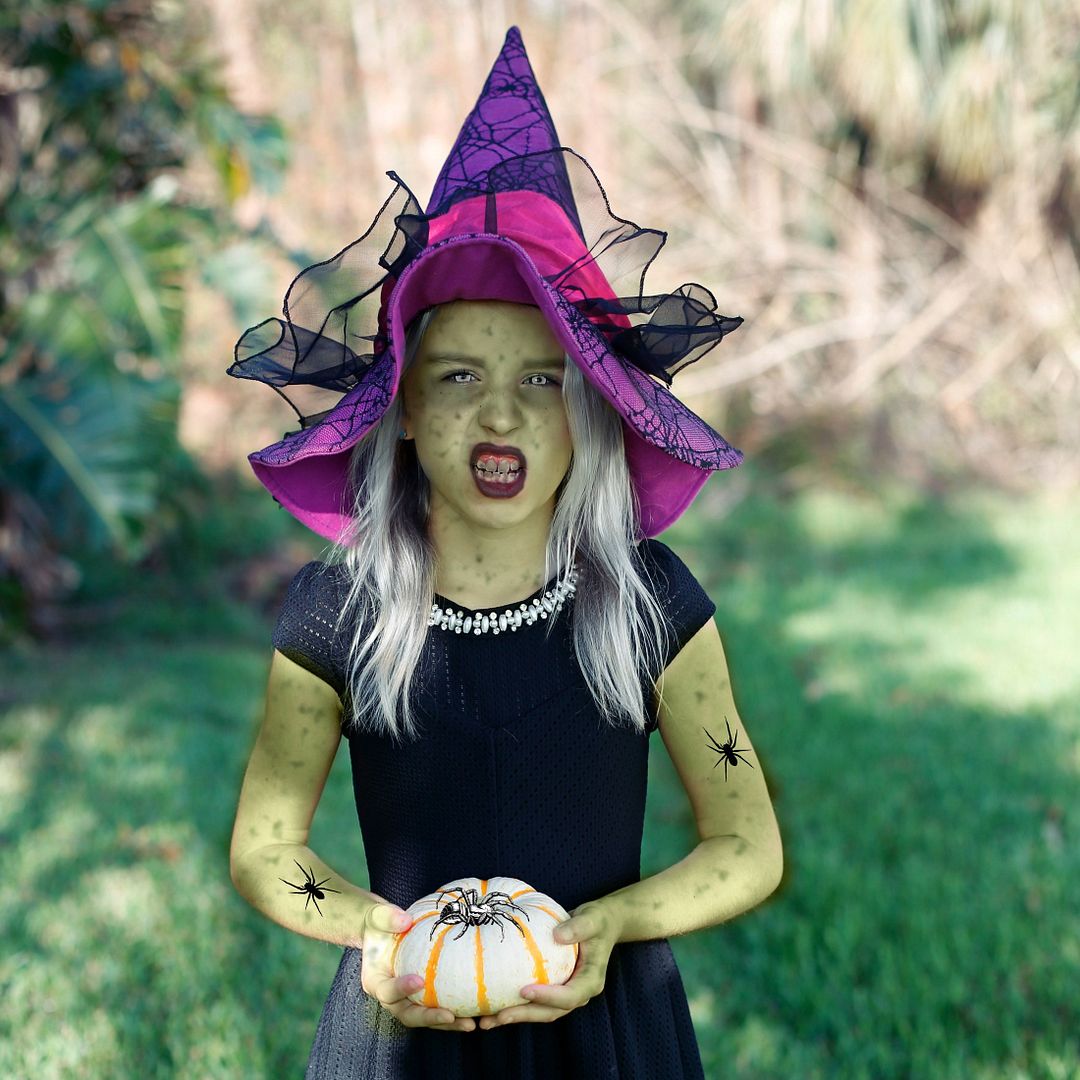 Easy, super fun, and makes a great October tradition (plus fun to look back at them all someday).
2. Add some October Decor
I know, I know. Not everyone loves Halloween decorations. And when you've just put up your corn stalks and pumpkins and are waiting for the year's decor grand finale of winter wonderland, the Halloween stuff can seem so…extra. But there's super simple things you can add that make a fun October statement, and come November 1, you can kick them to the curb. We do cats and bats and spiders and, because we do a big kids' Halloween party, I admit we get a little extra. This year, we found some fun mirror decals for a dollar (!) at Dollar Tree…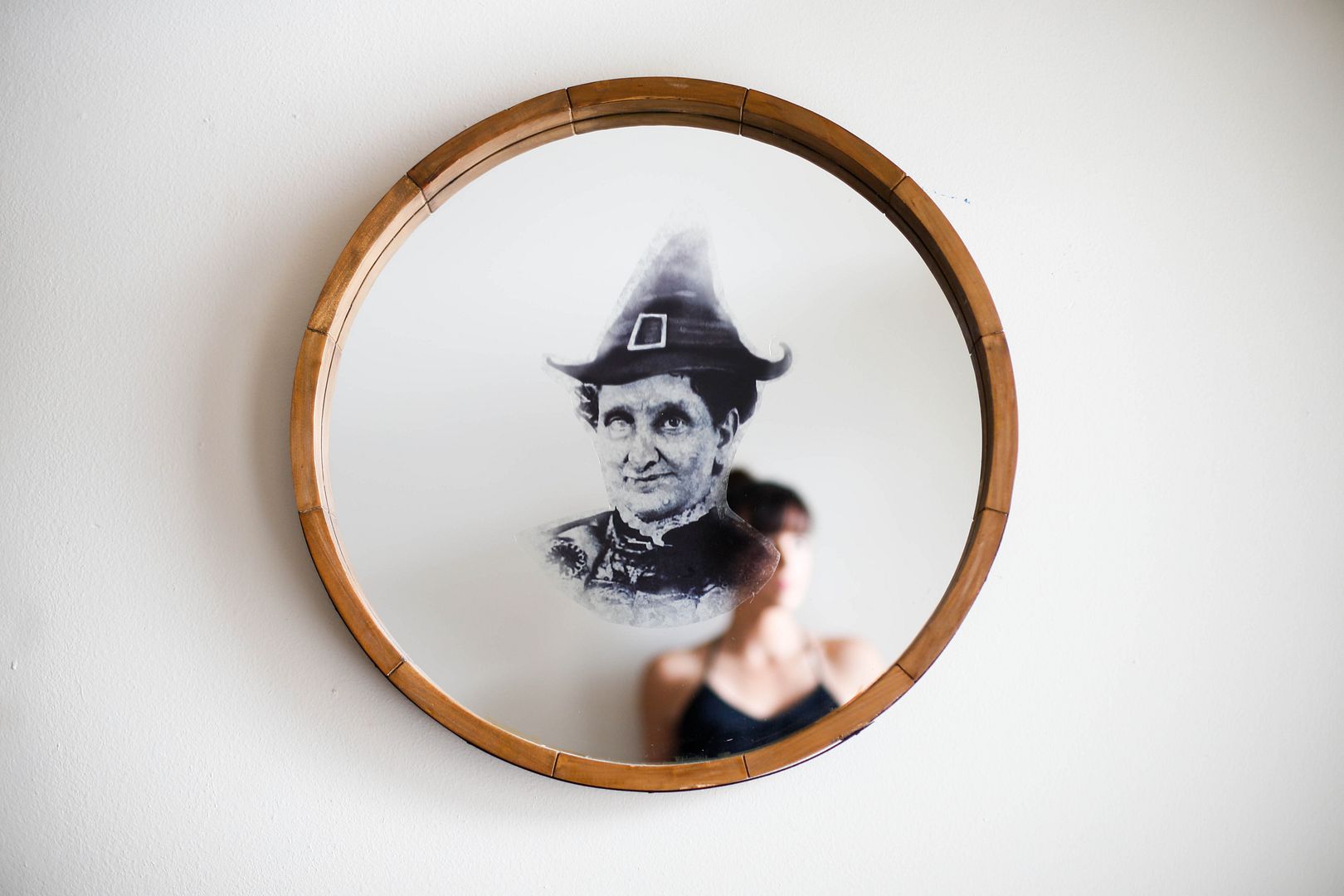 …as well as this lecticular "framed" print of the spooky old lady. We just stuck it on top of another framed picture for October (decals are Target, Witch's Brew print is Amazon).
3. Make a Fall Bucket List
The seasonal bucket lists have become a favorite in our home and remind us to celebrate and make time for the fun stuff. I keep it simple (wearing tights gets a check!)…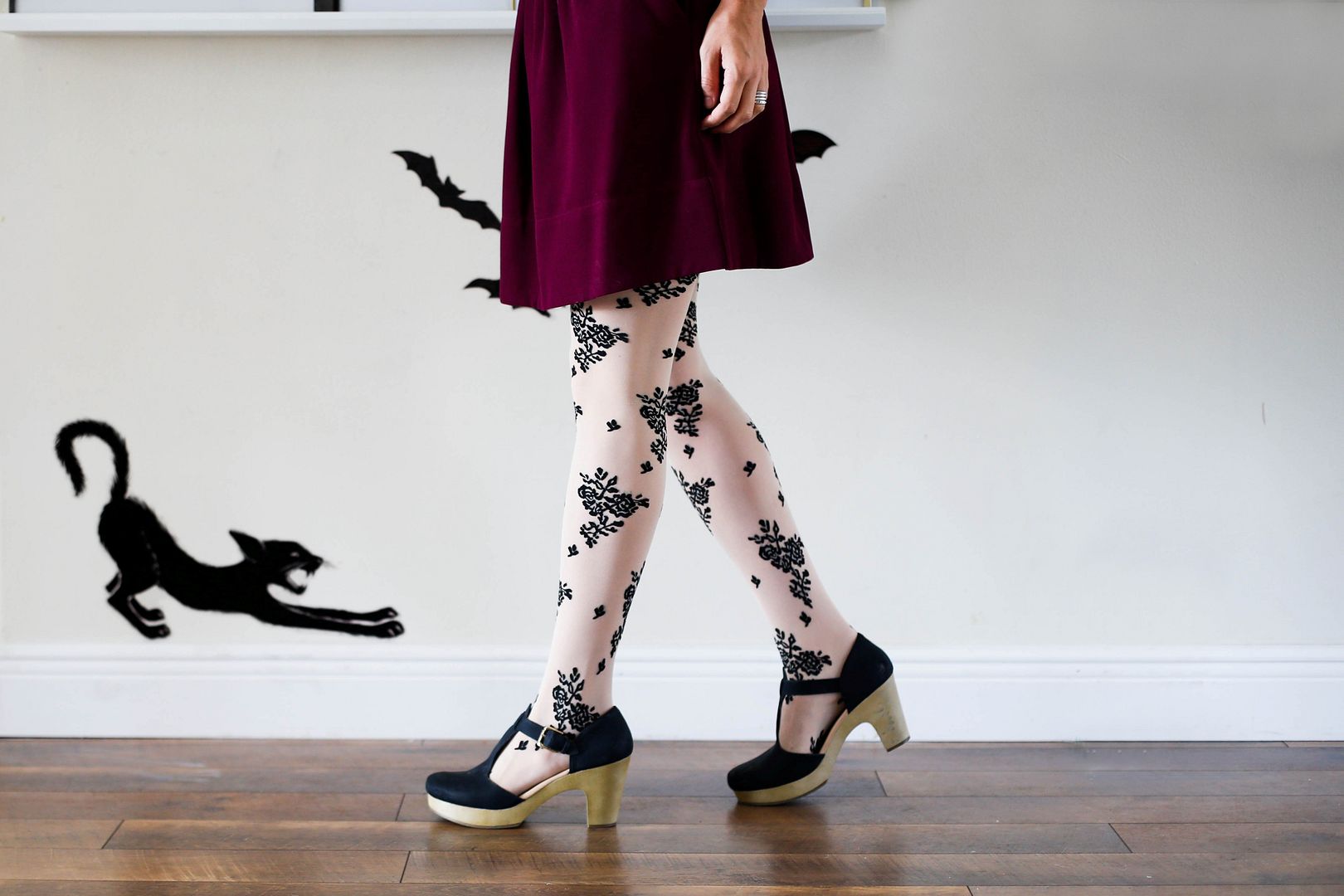 …so that it never feels overwhelming.
This year's list:
Watch You've Got Mail with cider and donuts
Carve pumpkins
Jump in leaves
Bake an apple pie
Visit a pumpkin "patch"
Send Halloween cards
Read Cynthia Rylant's In November
Watch Harry Potter with candles, butter beer and Bertie Botts Beans
Host a Soup Spectacular
"Boo" a neighbor
Watch Dead Poet's Society with hot wassail (collegiate fall vibe, poetry, Robin Williams, Carpe Diem…all the fall things)
Wear aubergine tights
4. Kick off October with a Family Movie Night
We're planning a Harry Potter night this weekend (just the first movie) with an "open butter beer bar" (making a variation from these recipes) and an intermission at Honeydukes. I've been collecting Harry Potter-ish candy and attempted making Fizzing Whizzbies and Chocolate Frogs. The kids are completely stoked because CANDY.
Other fun family movies for October:
It's the Great Pumpkin Charlie Brown
Hocus Pocus
Casper
E.T. (my kids have never seen it!)
Ghostbusters
The Addams Family
Halloweentown
Monsters, Inc.
Hotel Transylvania
The Haunted Mansion
Goosebumps
Pooh's Heffalump Halloween Movie
5. "Boo" a Neighbor
You're never too old to Ding-Dong-Ditch. Get the "Boo" game started in your neighborhood by printing off instructions and a "We've Been Booed" ghost, leaving it with a bag of treats (candy, homemade pumpkin bread, cool pencils and stickers…whatever) on someone's doorstep, ringing the doorbell and then running before they come. I'll have you know that long after my kids are grown and gone, HELL YEAH I'm still boo-in' my neighbors.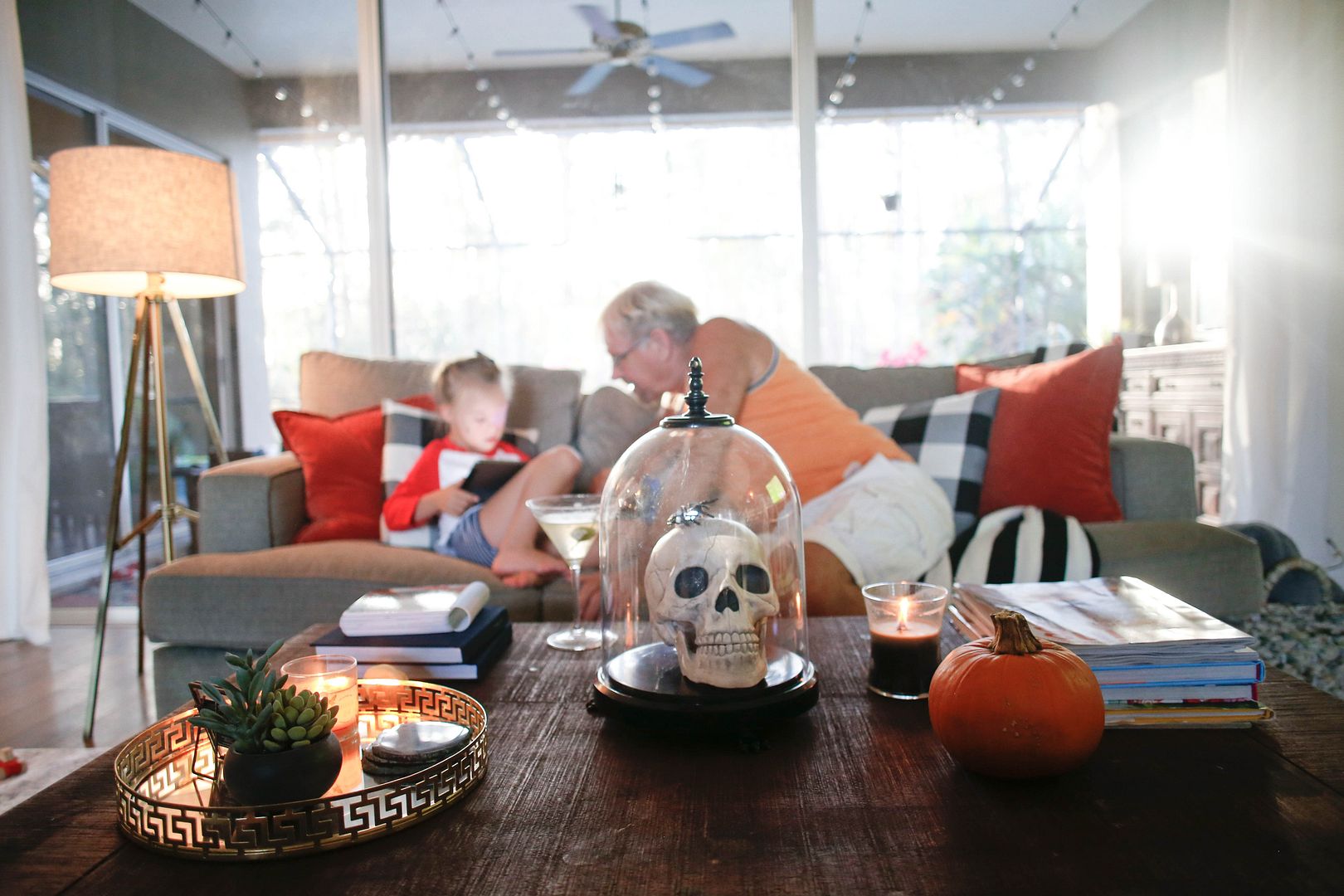 Have a wonderful weekend! Happy Friday!