Happy Monday–the first Monday in December which makes the edge of not-everyone's-favorite day softened just a bit, right?
I have a quick and easy D.I.Y. post to start the week today. My love of doodling–on scrap paper, the back of bills, restaurant napkins, etc.–triggered an idea for an easy, inexpensive gift this year. Why not doodle on to-go coffee cups and package them up with a bag of french roast for coffee-loving friends who take their morning cup out the door?
I ordered this 50-pack white hot drink cups with lids and heat sleeves which has enough cups to make personalized coffee packs for several friends. Lainey wants to make some for her teacher now with compliments and the things she loves most about her written all over them.
All you need is cups and Sharpie markers. Doodle away…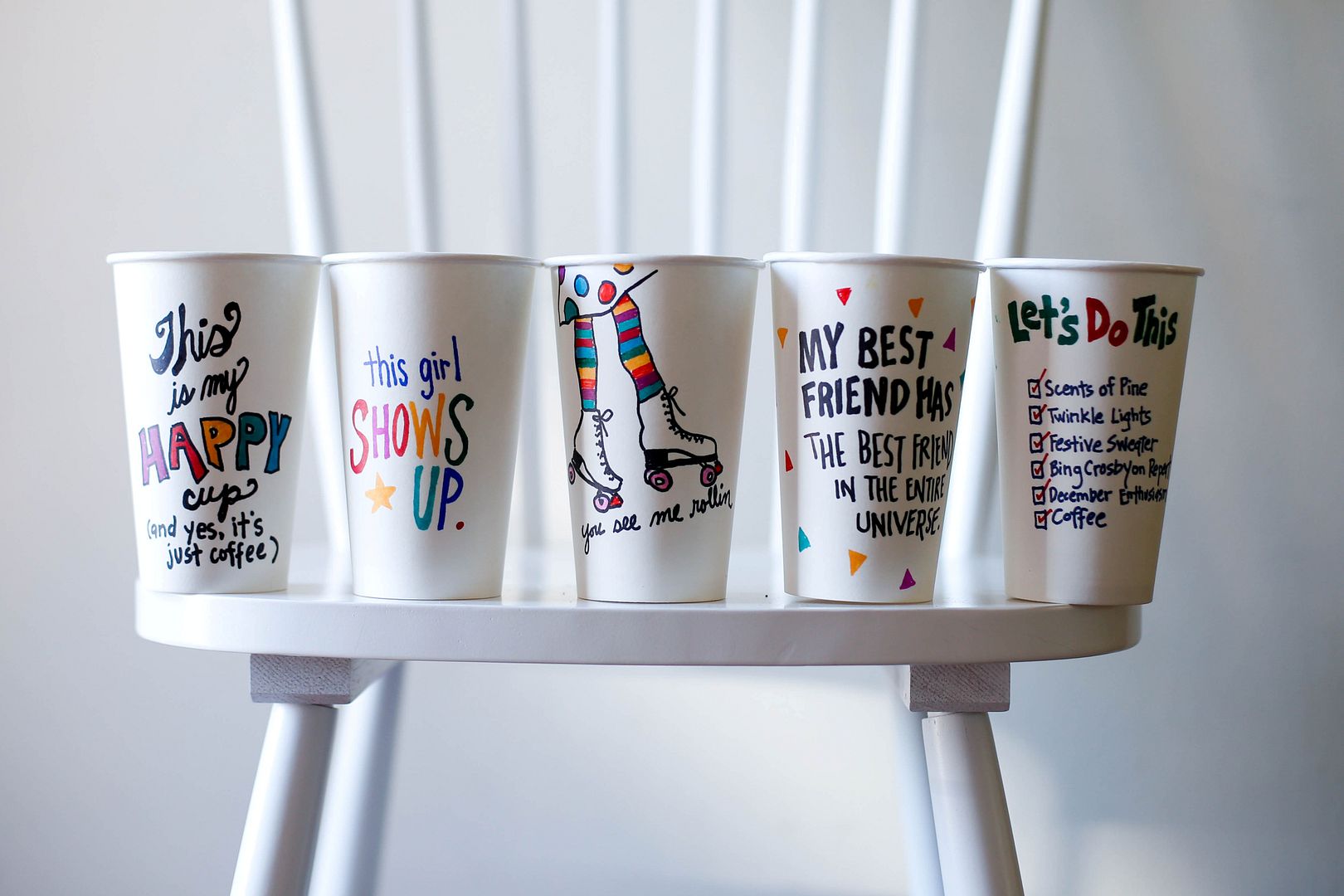 …and add a bag of coffee.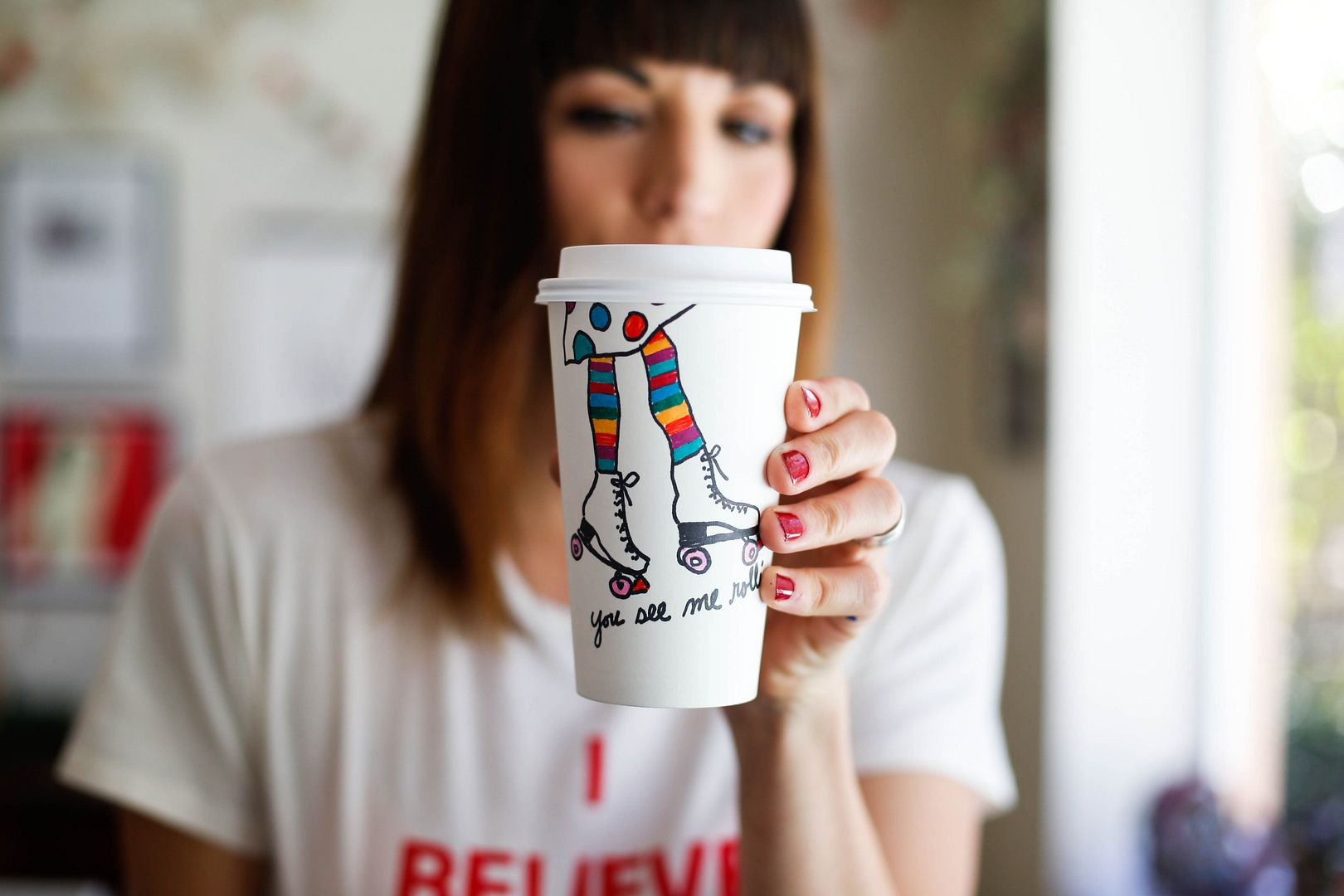 We found the perfect coffee cup ornament at Target to tie on the outside of the package.
Wrap up with some cellophane, tie your ornament to the outside, and there you have it…a merry little Christmas for coffee-loving friends.
I love any opportunity to turn little ones' artwork into gifts, so this works great for little preschool doodles too. Also…coffee. Coffee always wins.
Happy Monday!