I grew up in a family of traditions, especially around the holidays. This is partly because I grew up in the church with both grandfathers and my own father serving as pastors, so annual church traditions such as candlelight services and Christmas pageants became our own family's traditions as well. Sometimes that meant added stress as we frantically ran out the door, dragging coats and hats, complaining about another choir practice, crying that we couldn't find our other shoe, begging our parents to let us stay home. But mostly, the memory of these traditions represents connection, family and stability when–looking back–many of those things were just beginning to fall apart for us.
While the meaning behind many of these traditions were obvious and shared with many other families, there are some traditions whose origins are a bit unclear, like the chocolate covered cherries. For as long as I can remember, every Christmas gathering with my dad's side of the family, we would huddle in a big circle–one that once fit in my grandparents' living room but eventually grew to the conference room of a Holiday Inn where we all stayed overnight. We sang carols, listened to little cousins perform piano recital pieces and passed babies from lap to lap. Eventually, the evening would come to the part where my grandpa handed out envelopes of money to every family member (which my dad would always open and yell to his brothers, "Did you get cruise tickets too? Oh my gosh! Thanks, Dad!") and begin calling the names of the daughter-in-laws and granddaughters, one by one. When your name was called, you walked up and took your wrapped box. The contents of the box were always the same–chocolate covered cherries. I don't know that anybody ever even ate them or liked them, but the gift had nothing to do with that. It was about belonging to a family. My grandparents never had a daughter, but by the time they passed away, they had a family of women who loved them–women who married their sons and the daughters their sons raised. This silly tradition was simply my grandpa's way of telling us that we belonged and we were loved. As grandsons grew, dated, became engaged and eventually brought their fiancees to the family Christmas, hearing the name of the new Cryderman woman called for the first time to come receive her box of chocolate cherries from Grandpa became a celebrated welcome to the family, followed by hoots and hollers of aunts and uncles. It's been over ten years since my grandpa passed away, and while the large family gatherings don't happen as much anymore, the cherries find their way in to our traditions now and then to remind us that we are connected and loved. In fact, I packed a wrapped box in my suitcase for Chicago last weekend and pulled it out to give to my cousin when we met up.
"I almost forgot, I have something for you."
She smiled as soon as she saw the box. "I bet I know what's in here."
The cherries, most likely, got tossed–that sugary slimy goo that holds them together always the deterrent. But our love for our grandpa, the family he created, and our support of each other is remembered. We are loved, and we belong.
We have continued with several other holiday traditions we grew up with–Christmas pajamas, following a string to Santa's "big gift," cinnamon rolls on Christmas morning–and have started many new traditions for our own family like setting up a reindeer runway in the driveway and a big family swim party Christmas day.
The only rule we have about traditions is that they can't cause stress–no worries if we skip it, no pressure if it fizzles out. And we don't force ourselves to continue a tradition just to continue a tradition. If it doesn't mean something, if we aren't having fun with it, let it go (can't tell you how many years we've skipped getting a picture with Santa because we were over it). We use traditions and rituals to inspire us, to bring us together and to deepen the grooves of a message we hope our kids know well–that no matter what they do, where they go or what happens in their lives, there are comforting constants as sure as the sun above, amid all the things that change–and that is that they are loved and they belong.
I am inspired by the different ways my friends celebrate holidays–some bold and colorful; others quiet and calm. All of it is good, and I feel so lucky for the ways the online world has allowed us to connect, celebrate together and learn from each other. I've asked some of my fellow bloggers, writers and friends to share a favorite tradition or moment from the holidays, and I'm so happy to have their words and photos in this space today. I was looking at this little collection of women this morning and feeling so grateful for each of their spaces online and the way they've inspired me. If you don't follow them…give yourself a little Christmas present and add their hearts and words to your input list.
Ashley Ann 
Blog: Under the Sycamore,  Instagram: @underthesycamore


Every year when we pack up our stockings, we each write out our hopes and goals for the coming year on little slips of paper and slide them into our stockings. The little papers are to be pulled out again when the stockings are unpacked the following November. Tiny papers filled with hopes for pregnancies, adoptions, job changes, traveling, etc…and then the dreams the kids add like dancing everyday, learning to read, camping with friends, running a 5K, and so many more. As kids grow, the hopes and dreams evolve and we've spent many November nights laughing, crying, and celebrating as we pull out those little strips of paper.
Erin Loechner
Blog: Design for Mankind, Instagram: @erinloechner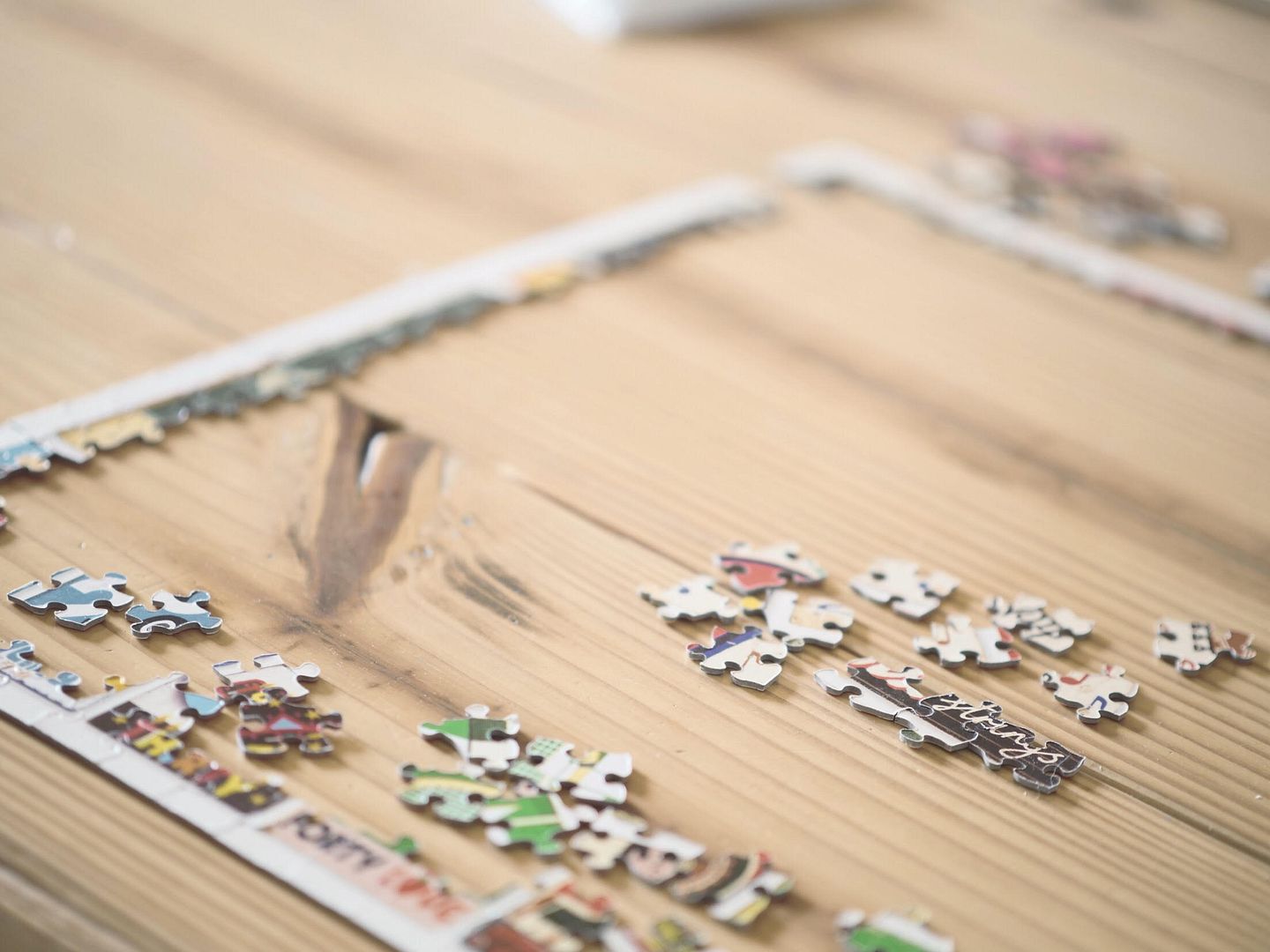 We have a fairly minimal approach to traditions in our house — less is definitely more! Instead, it's the everyday stuff of the season we seek after – the lingering puzzle, the Bing Crosby album, making candied pecans for neighbors – and we do our best to integrate those small treats all season long. I find that what my family appreciates most about the holidays is a stronger sense of togetherness, so we're often rejiggering something special for whatever life stage we're all in. Our current "tradition"? Making a massive cardboard fort (city?!) from the influx of Amazon boxes this time of year!
Kari Jensen
Blog: Living Life's Moments, Instagram: @livinglifesmoments
This time of year, we tend to live out various traditions that invites magic into our home. But I have to say my favorite is making lefse with my grandmother, my mom, and my three daughters. The past couple years especially, it's grown to be even more special and savoring. My grandma is 88 years old and is teaching us her trade so that we can continue to enjoy this tasteful, meaningful, tradition for many years to come.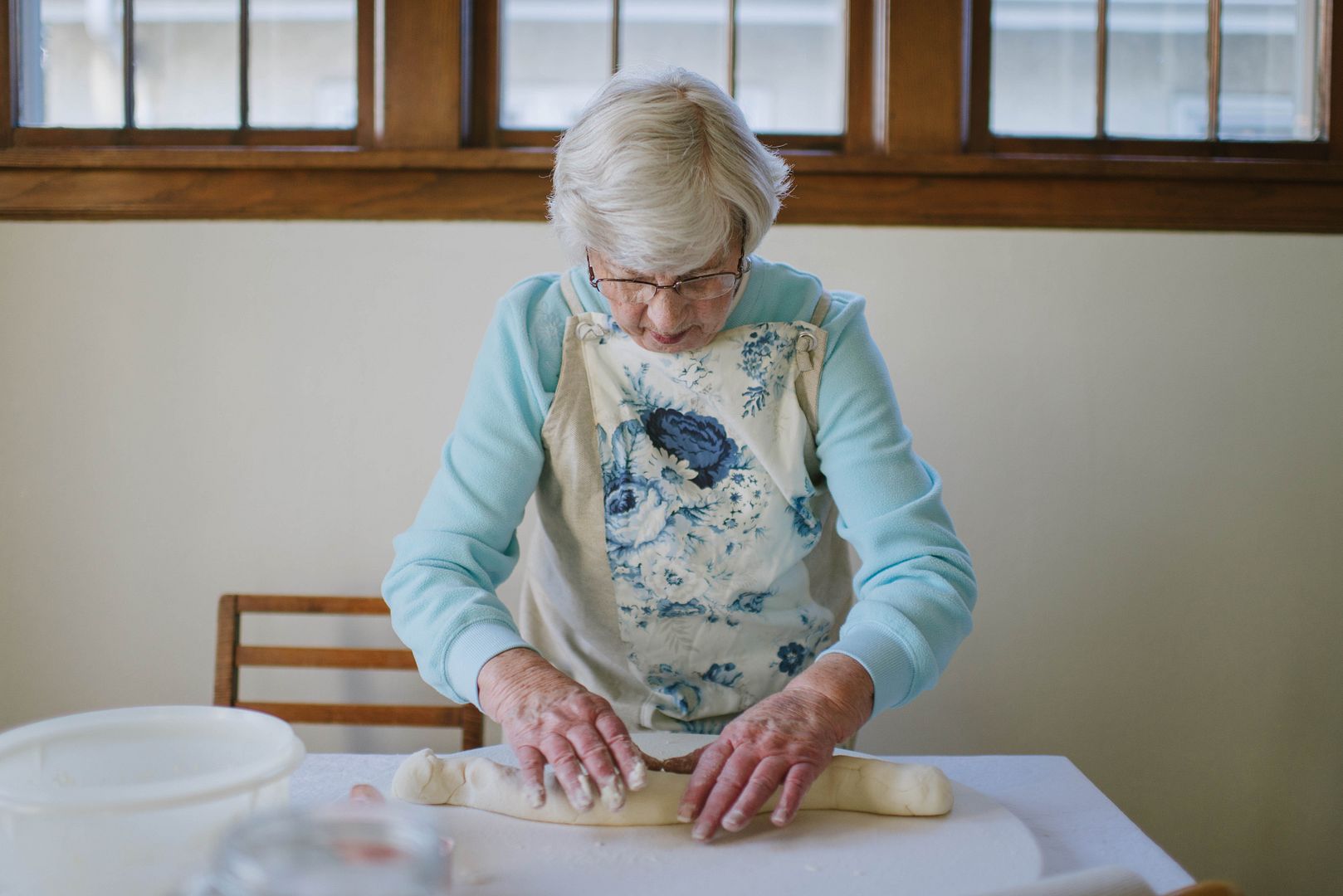 Jessica Honegger
Instagram: @jessicahoneggger
It's been really helpful for me to be asked the question of what holiday traditions and rituals I cherish, because to be honest I struggle with finding rituals that make sense for my family during this busy season. Although I admire ritual and tradition, I'm not much of a ritualistic person—I love to change things up. Add that to our nomadic holiday ways (visiting family in the Midwest, other parts of Texas, Florida, etc) and it makes it difficult to establish traditions that stick. But there are some things we love to do that have added meaning to the holiday season for us. Last year for first time, we created an "advent calendar of kindness" as a family. Each day of advent, we brainstormed a way we could do good for others. We baked and took cookies to the local fire station (which we had never visited before), paid for the person behind us in the drive-thru, donated financially to an adoptive family and called them up to encourage them. It was so fun for us to do as a family, and kept us focused on the "reason for the season." We also have started a semi-tradition (if you're crazy inconsistent with it does it count as a tradition? I sure hope so!) of having a big holiday party at our house and passing the hat for International Justice Mission, to aid them in their mission of freeing people from slavery around the world. We do it up big, with paper invites and everything! Working in the retail industry can make the holiday season (also known as "Q4") a crazy time for us, but as a family, we are feeling our way along and finding the rituals and traditions that make the holiday season feel special and meaningful."
Shauna Niequist
Website, Instagram: @shaunaniequist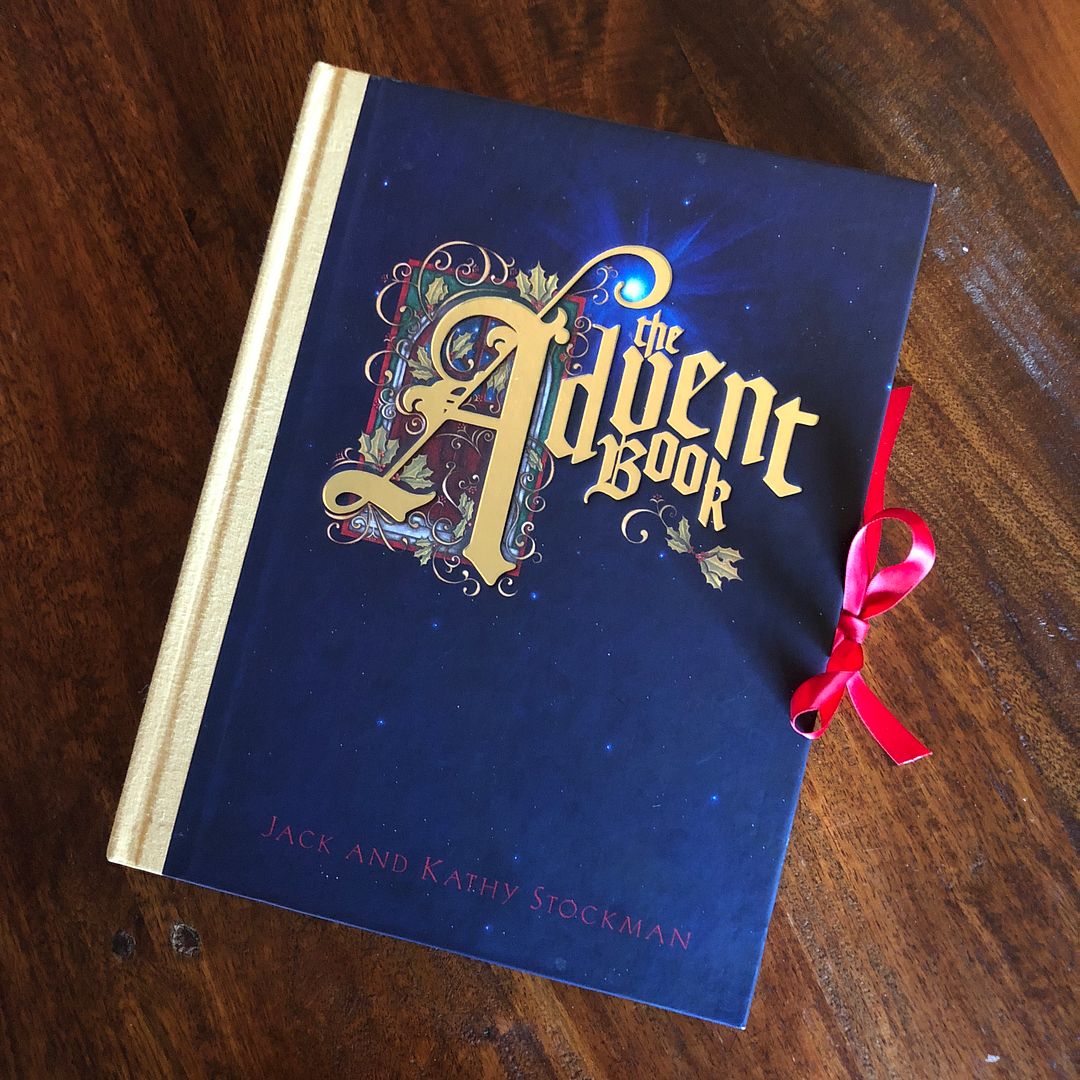 I'm pretty terrible at traditions—I get an idea, and then I do it twice and then forget about it and then at some point, my kids are like, "Wait, what about that thing? That elf? That calendar? That ornament tradition?" OOPS. Routines and traditions are not my best things, but there are a couple that I work hard on, and one is the Advent Book. Each day you get to open a new door, and every page has one short part of the Christmas story. We keep the book under the tree, and every night in December, we sit by the tree before bed and take turns opening the doors and reading the pages. We each pick our favorite doors, and anyone who comes over gets to join us in the reading—grandparents, friends, houseguests. If you come to our house in December, get ready to snuggle up and read the Advent book.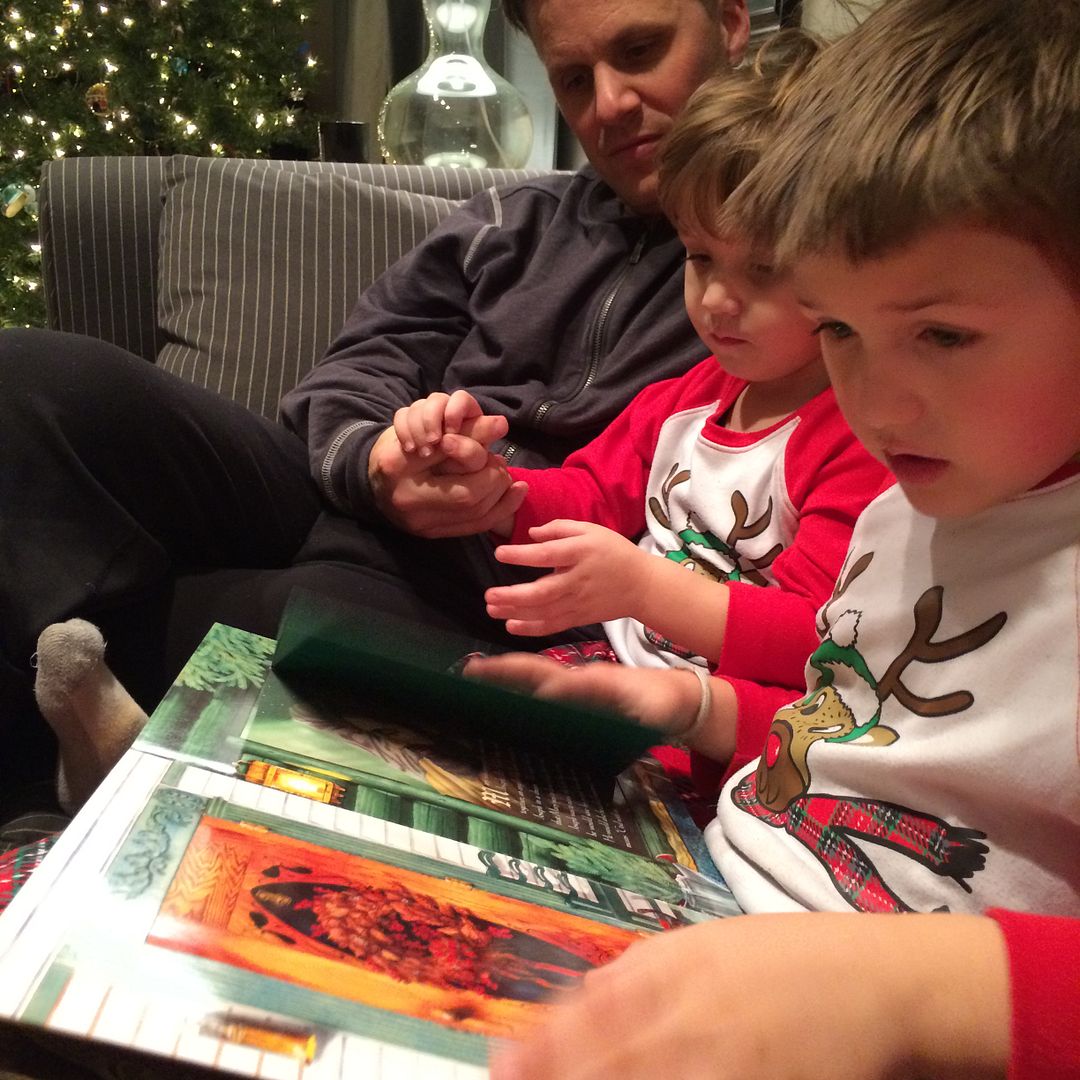 I love reading together at the end of the day—that's something we do all year round. And I love hearing the words of the Christmas story, a little more every night. In a season that can get overrun with stuff and stress and expectations so easily, I love that the reading of the Advent book is a grounding point every day: simplicity, physical touch, the light from the tree, the heart of the story.
Casey Leigh Wiegand
The Wiegands, @caseyleighwiegand
Holidays and events are such a sweet way to bond with your little ones, make them feel special and create lasting memories. It's such an opportunity right there at your fingertips to make them feel extra special, to pull out the magic. I can still remember the way I felt as a child each year, each holiday with my family all around. My mom always went above and beyond- it has been something that I have desperately wanted to pass on to my own littles.
While our babies grow and things change…..the family holiday traditions that matter stay the same. The moments in the kitchen making the sugar cookies, the way it makes them feel…..the memories and the music while we decorate their rooms and the little ways that we can make things special all throughout the month.
Nici Holt Cline
Blog: Dig This Chick, Instagram: @digthischick
Every year, on the eve of the Winter Solstice, I sew nightgowns for my daughters. They wake in the dark, cold morning and have a little hunt to find their new pjs. I love sewing for my kids and my approach has changed over the years…at 8 and 10, it is no longer a given that they will love my creations.
This last Summer Solstice, I again made nightgowns (because Tradition!) even though my eldest doesn't like nightgowns. She wore it but it didn't bring her joy because it wasn't her style. I had dug in to my tradition, ignoring the reason I have the tradition…time to shake up.
So this Winter Solstice, I included my kids in the fabric and pattern selection. And, you know what? It was better than ever. They still woke to new pjs, still felt surprise and now, they also feel a sense of creative ownership.
My kids are my favorite teachers and this year I am learning that our rituals need to evolve if we are to remain present and appreciative, if we are to truly understand the importance and purpose of tradition in the first place.
Tiffany Gray
Instagram: @thegraygang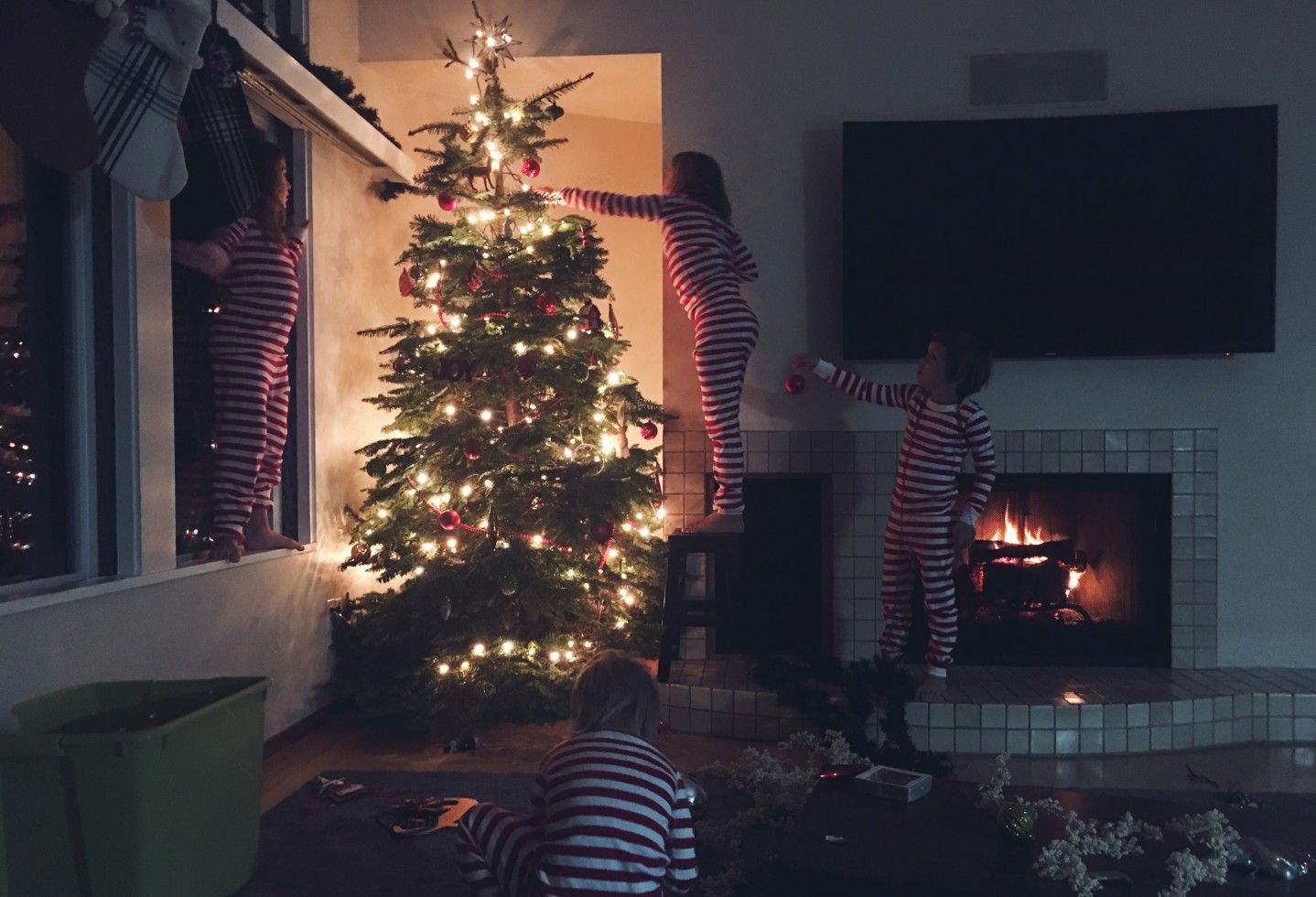 My favorite family tradition goes down in the wee hours of Christmas morning – usually before the sunrise. My kids awake to find their stuffed stockings hanging by the doorknob of the door belonging to their bedroom. This is something that my mother passed down to me. Then they all gather, armed with their stockings & hot coco, into our bed. My husband reads The Christmas Carol; as a child, we would watch the film every Boxing Day. It was always my dad cry – so in a way, this is a small tribute to him. Then they open their stockings and get all the predictable things: chocolate coins, fuzzy socks, glow sticks, playing cards, model clay —  but in each one of their stockings is a teeny-tiny piece of wrapping paper – and its that wrapping paper who tells them which gifts belong to them under the tree as I don't label them. Its the best of times and my heart is 2.2 seconds away from exploding…these are the moments I will miss the most when I am old & grey & gone.
Claire Bidwell Smith
Website, Instagram: @clairebidwellsmith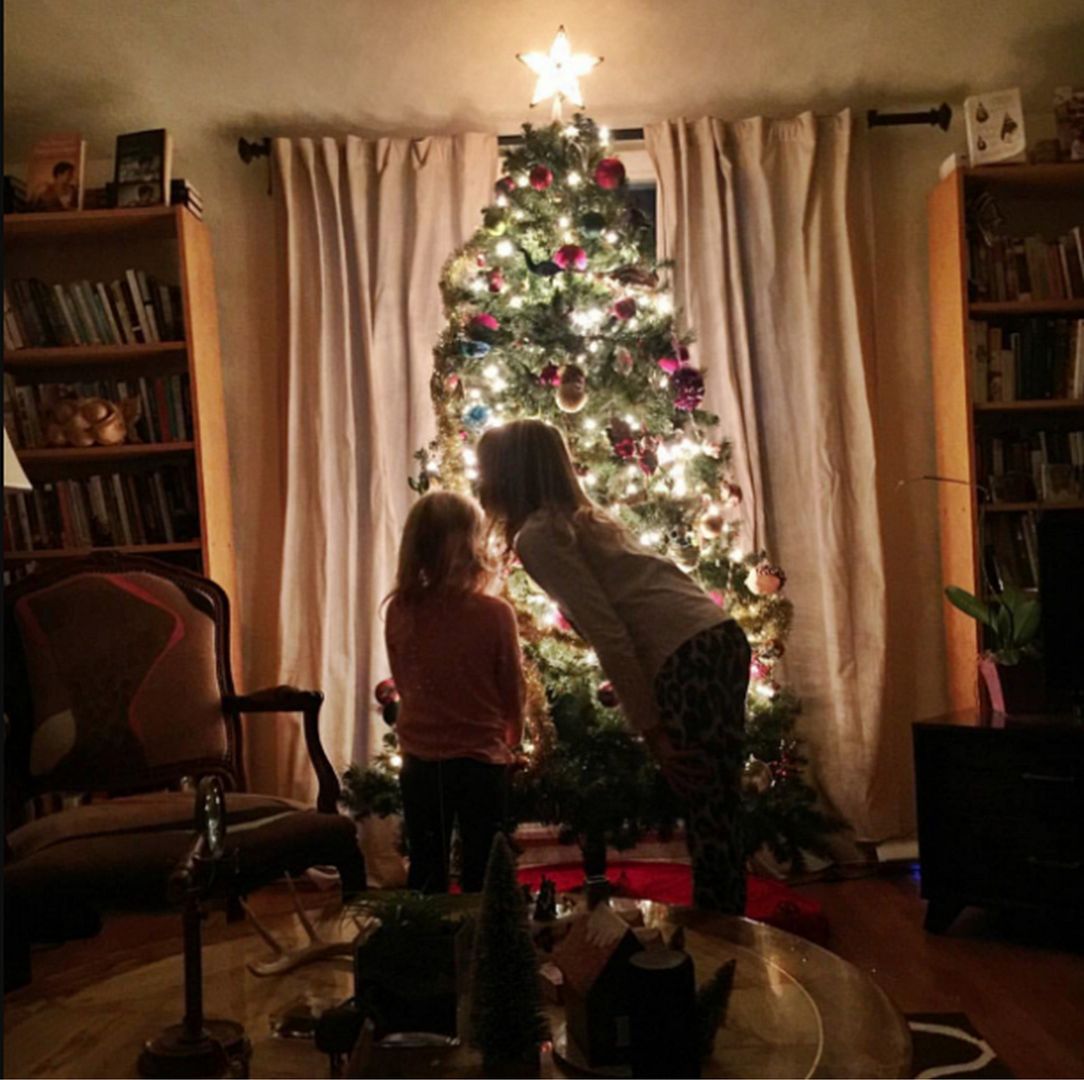 My mother died when I was a teenager, so the holidays are always especially poignant for me. Getting to share the same traditions now with my two young daughters that my mother started is particularly meaningful to me, and evokes her presence in our home and hearts. While there are so many traditions we carry on, my favorite one involves taking a moment at the end of each night to turn off all the lights of the house and stand in the quiet glow of the Christmas tree, for just a moment, before going to bed. My children do this with reverence, and I almost always feel like my mother is with us when we do.
Favorite Tradition from the holiday? This is my jam. DO TELL.