Happy Monday! Did you watch the Oscars last night? We brought back our Pajama Glama Oscar party, but mostly just celebrated through red carpet arrivals and the first few speeches before the kids were off to bed, so I missed a lot. My favorite dress of the evening was Emily Blunt's romantic dress, and while I didn't see it live last night, I watched the "This is Me" song performance from Keala Settle this morning, and it was amazing.
Now that we have those important things behind us, we are diving into Monday with a little more motivation this week, knowing Friday marks the beginning of a nice long (and much needed) spring break for us. I've been working on a vacation (or staycation in our case) guide to Southwest Florida for about two years now and will get it up later this week. In the meantime, I have a fun candy alternative for the Easter eggs today. I have nothing against some good ol' holiday candy, but we get so much of it–Peeps and chocolate eggs in the baskets–that the candy in the eggs was getting old–not eaten, thrown on the floor and basically a huge waste. Also, can we talk about how expensive candy is these days? Not to sound like a total grandma here, but back in my day, you could get  bag of M&M's for a dollar.
There are a number of candy alternatives for eggs–coins, erasers, scavenger hunt clues–but this year, I thought it would be fun to fill them with puzzle pieces they have to bring back to complete a puzzle together that will lead them to the hiding spots for each of their baskets.
You can have anything printed into a puzzle pretty inexpensively at places like Walmart or Collage.com. Most 8 x 10 puzzles are 100-110 pieces which is doable for kids, but you can get them printed into less–but bigger–individual pieces for smaller kids. You can also pick up any puzzle at the dollar store and paint over it with acrylic paint (prime it with white first) to write your message on it. To create a recognizable pattern that would make putting it together easier, I included rainbow stripes on ours, along with the hiding places for each basket.
I'm using larger eggs to make sure the puzzle pieces fit inside. Target sells a slightly larger Spritz brand egg that holds our pieces as well as jumbo eggs that can fit several pieces in one egg.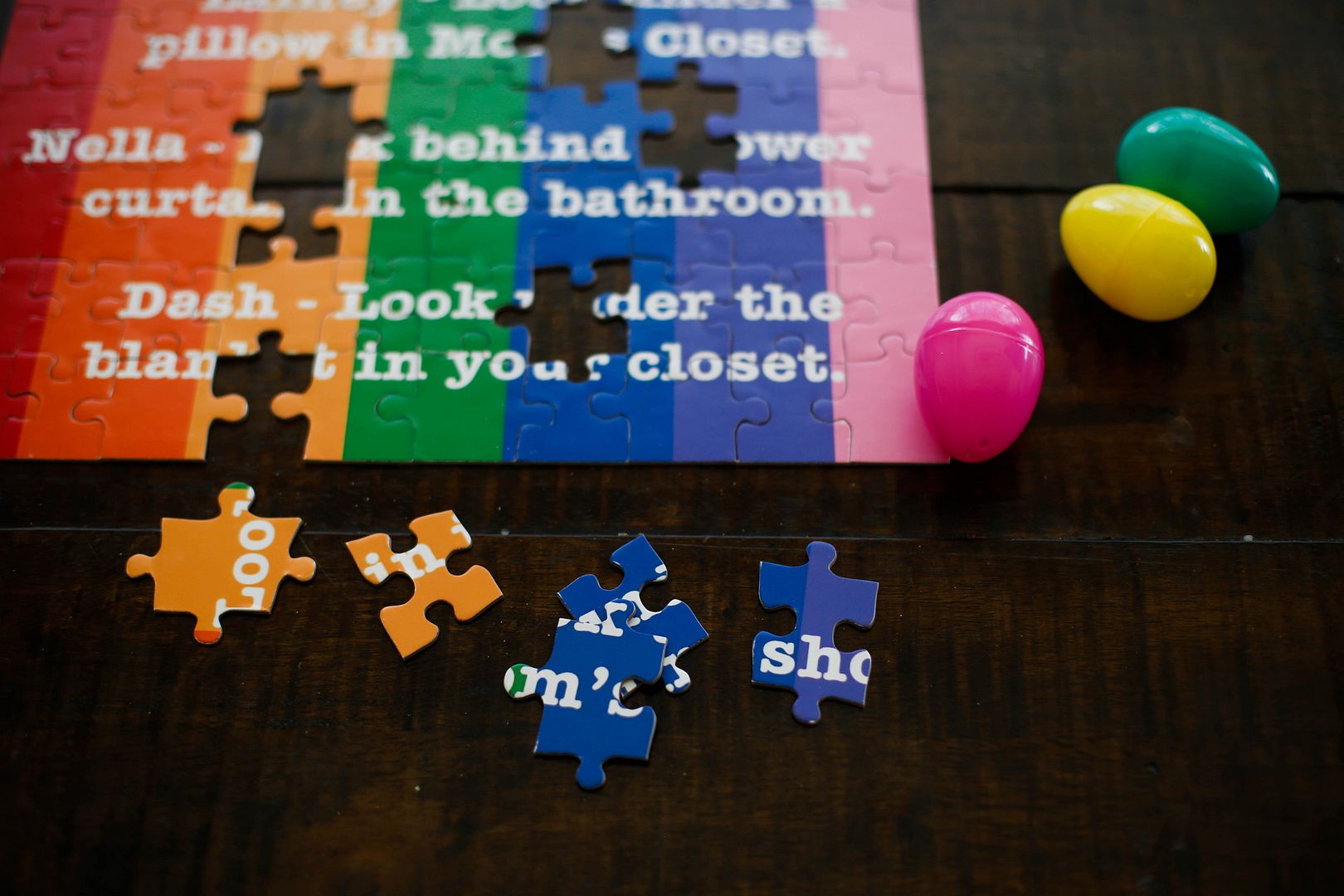 The puzzle adds a little more Easter morning fun and heightens the basket hunt anticipation.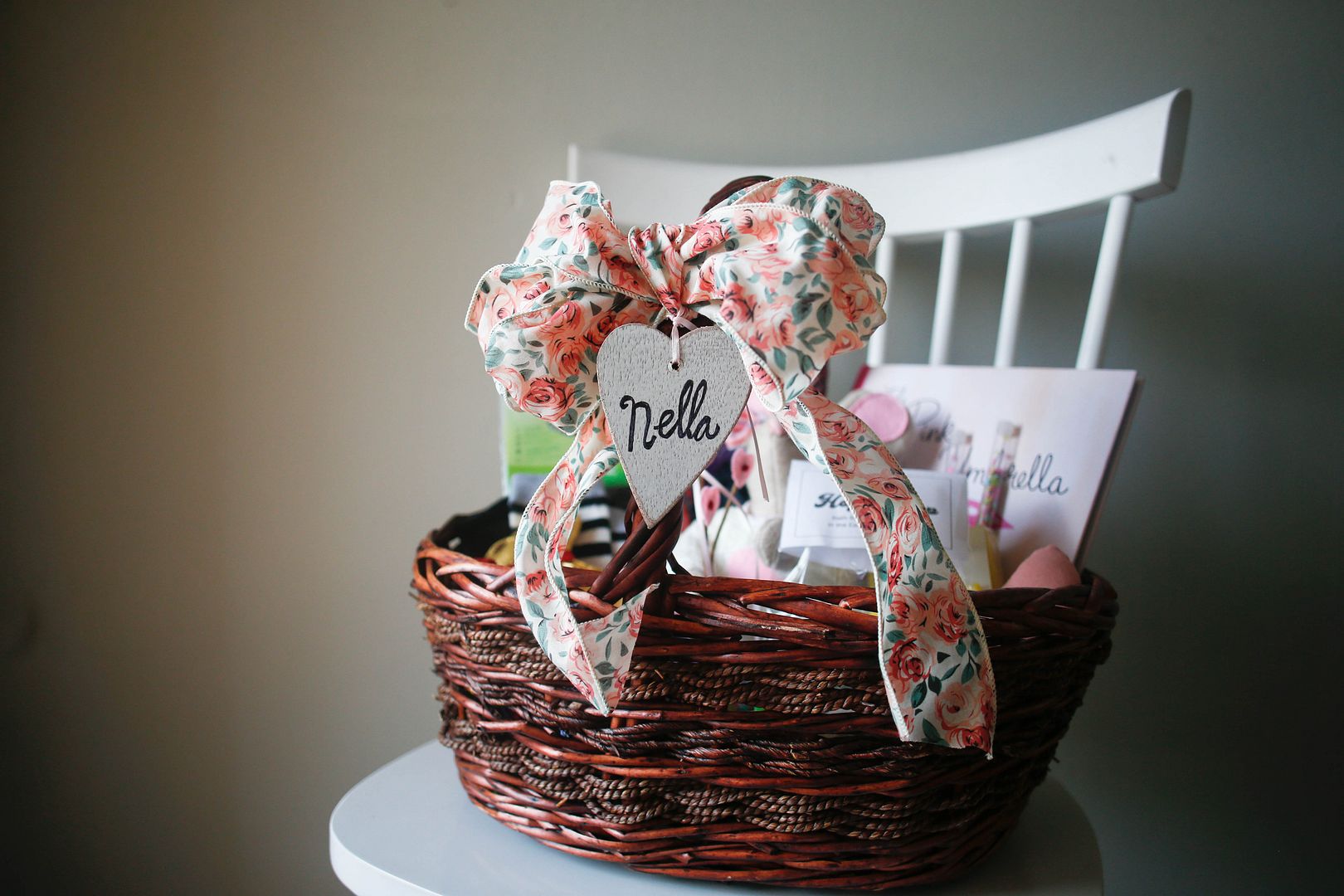 If you didn't catch it last week, I shared a list of 37 Easter Basket Goodies along with a few new children's books to include this year.
And if puzzle pieces don't work, I know I can also just scoop Nutella into all our eggs, pass spoons out to the kids and let them loose on the hunt for the best Easter ever.
Anyone else fill their eggs with something besides candy?
Happy Monday!