Yesterday was Lainey's 10 Month Birthday!! So unreal to think we will celebrate her first year in two months. Brett and I say to each other literally EVERY DAY, "How did we get so lucky? Look at her!" She is more magical every day, and I'd like to tell you how much more wonderful she is than yesterday, but it would be a book. Here's a tiny smidge of her magic: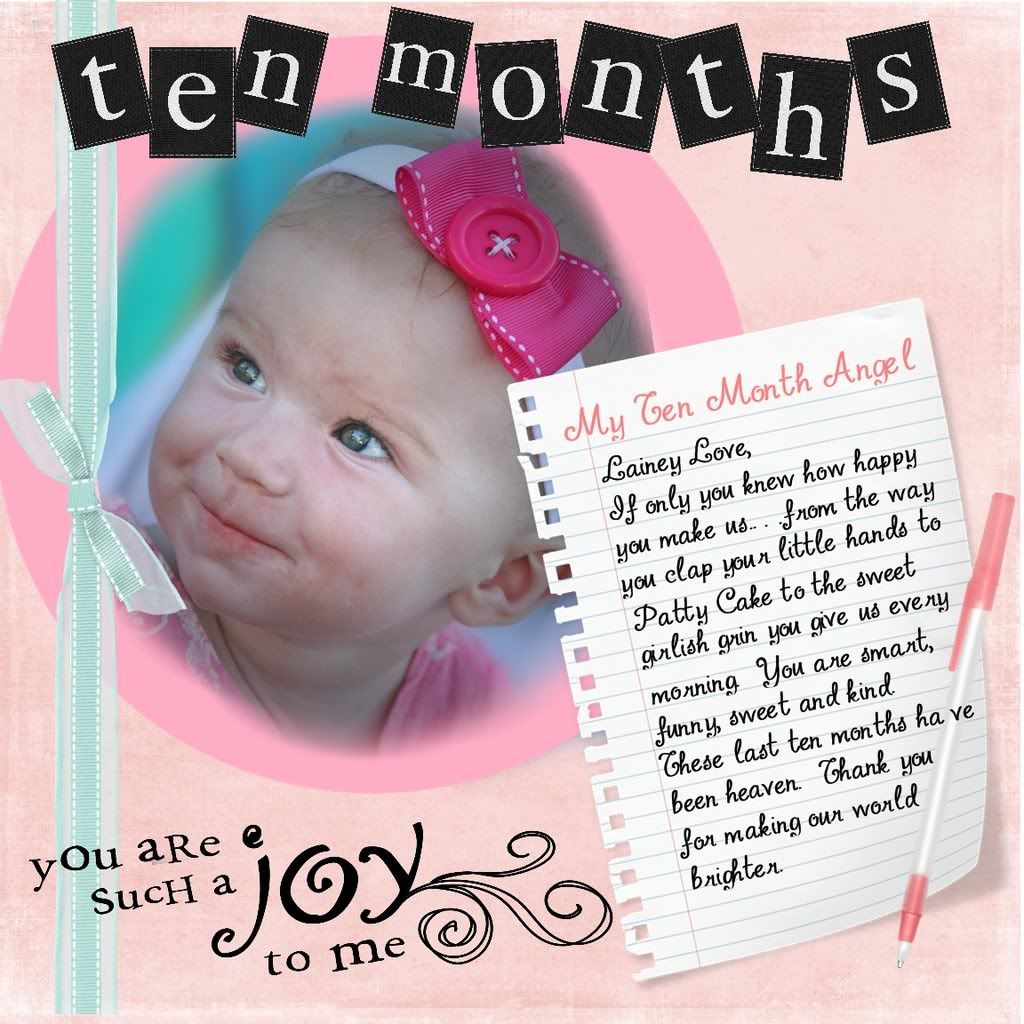 …they're going to remember.
Every Sunday we pack up the car. Towels. Umbrellas. Beach Chairs. Swimsuits. Sand toys. Boogie boards. Lifejackets. We drive away. We turn around because we forgot sunscreen. We drive away again. We set up "shop" on the beach. And when it's all over, there's four loads of beach laundry to wash, a car caked with sand to vacuum out and a garage full of dirty chairs and lifejackets to boot.
But it's worth it. Our sun-kissed skin and wind-blown hair to prove it, too. Memories…that's what they call it, and I'll be darned if our kids won't grow up knowing that on Sundays, we celebrate family amidst the greatest sanctuary of all–God's Green Earth. Blue skies, sandy beaches, pink sunsets. I still believe in church, but the Church of the Holy Beach rates highest on my list for making my heart feel full.
This week, Brett's sister and her husband and kids joined us as well as Grandma Collen and our friends David & Kelly (and almost-due-Lily) and Dave & Charlotte. There were so many times I looked around at smiling kids, happy baby, stress-free Brett and thought…"this is living." And, the way the kids are all magnetized to Lainey–kissing on her, playing in the sand with her, making sure she's happy at every moment–literally makes my heart SWELL.