Last week I had the wonderful opportunity, for the second year in a row, to be part of a campaign that celebrates children and the things that make each of them unique. I became involved in Infantino and Step 2′s Everybody Plays Campaign when I met Colette, the senior brand manager for Infantino, at the BlogHer conference two years ago; and the two of us gushed over each others' babies in the lobby of the San Diego Marriot. Colette, like me, gave birth to a baby with Down syndrome and soon searched for ways she could raise awareness and make a difference in acceptance using the resources she was given. Infantino and Step 2 whole-heartedly supported her idea for Everybody Plays and immediately took action. The idea was that these companies wanted their advertising and marketing to reflect the simple and beautiful fact that every child plays. They are committed to celebrating the uniqueness of every child, and for that I join thousands of other families in saying…thank you.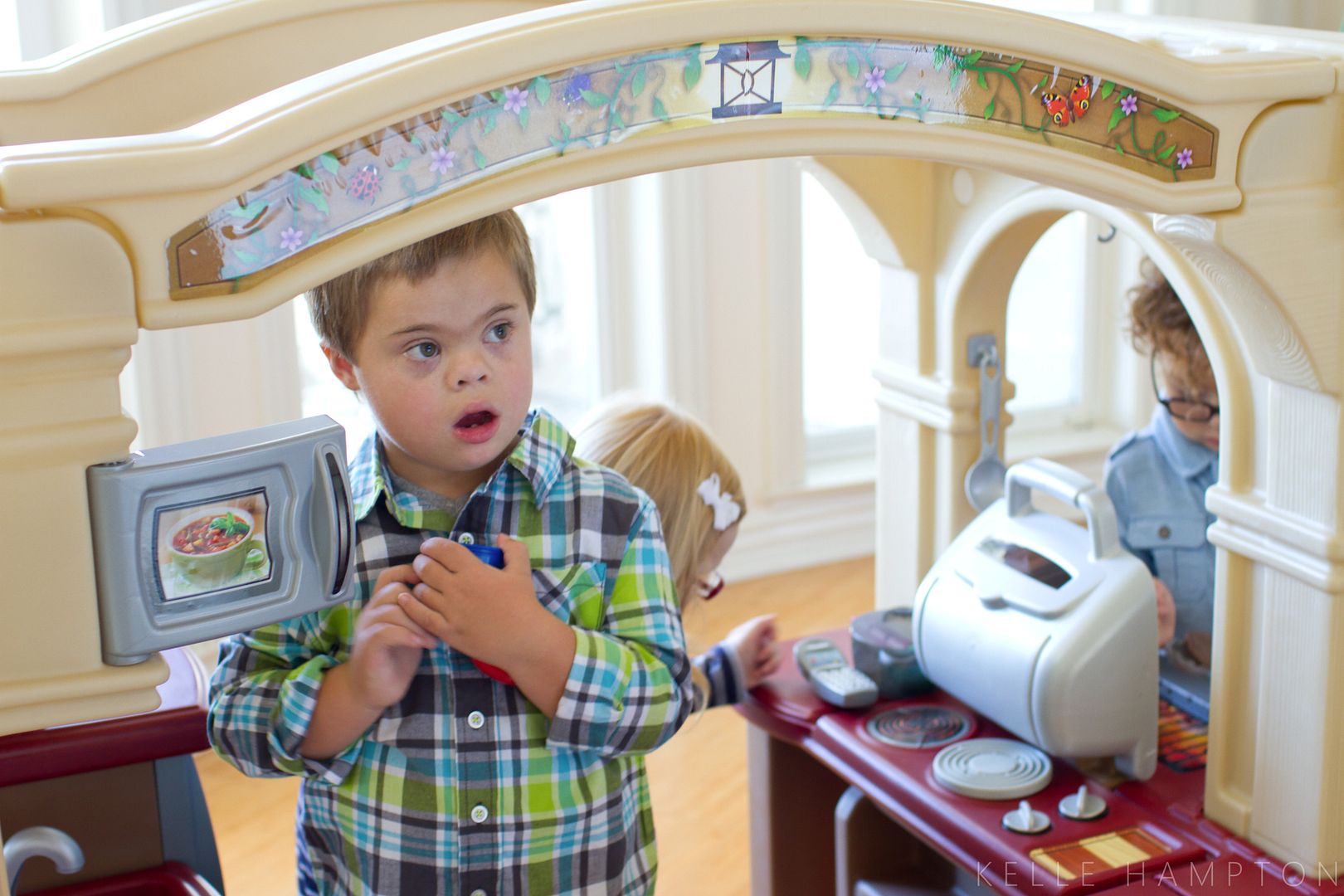 So last week, a team of individuals gathered for two days in San Diego and welcomed sixty beautiful children. I was fortunate to be part of that team, photographing each one of these children playing with toys, interacting with each other, exploring their surroundings and capturing the room with their very special something.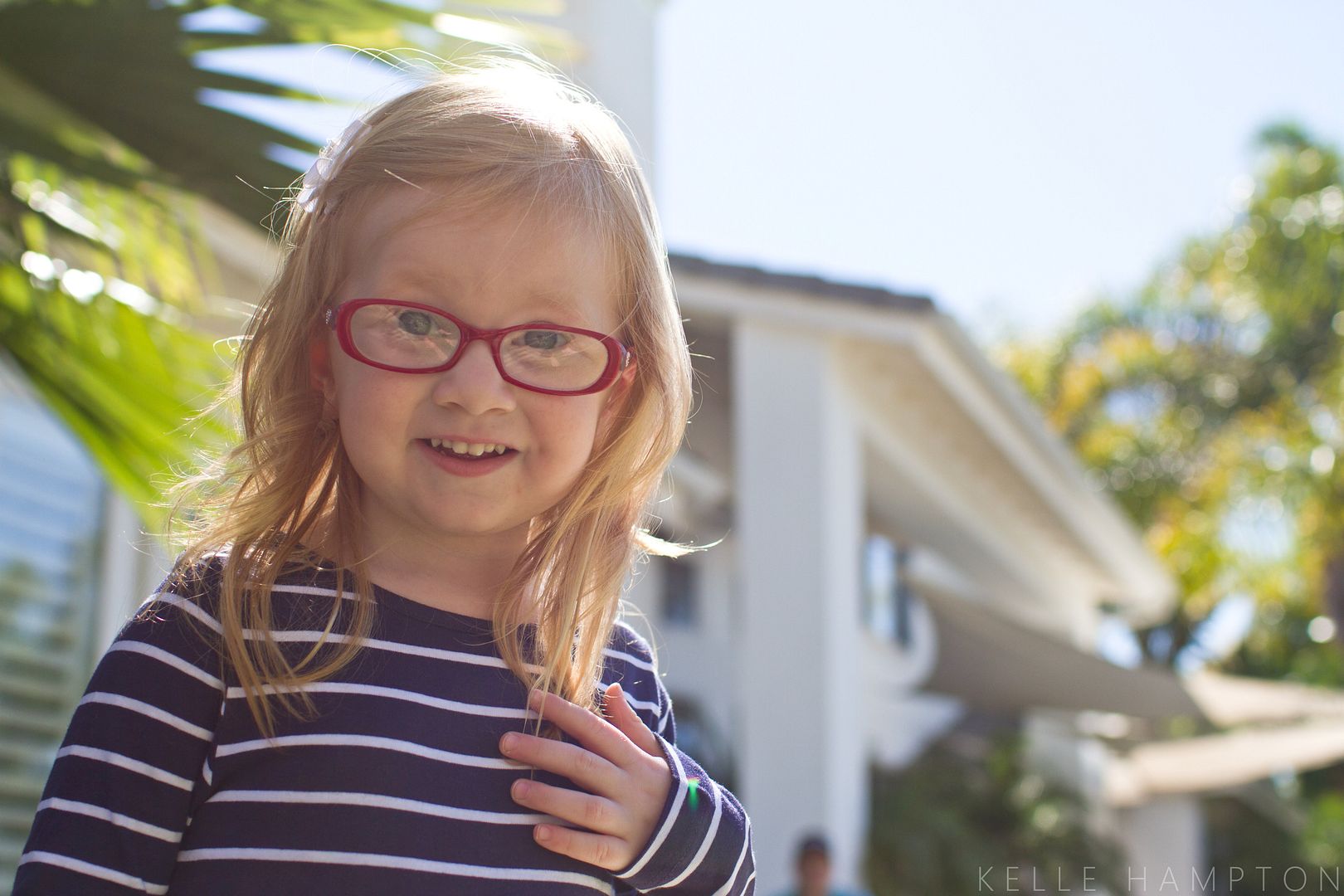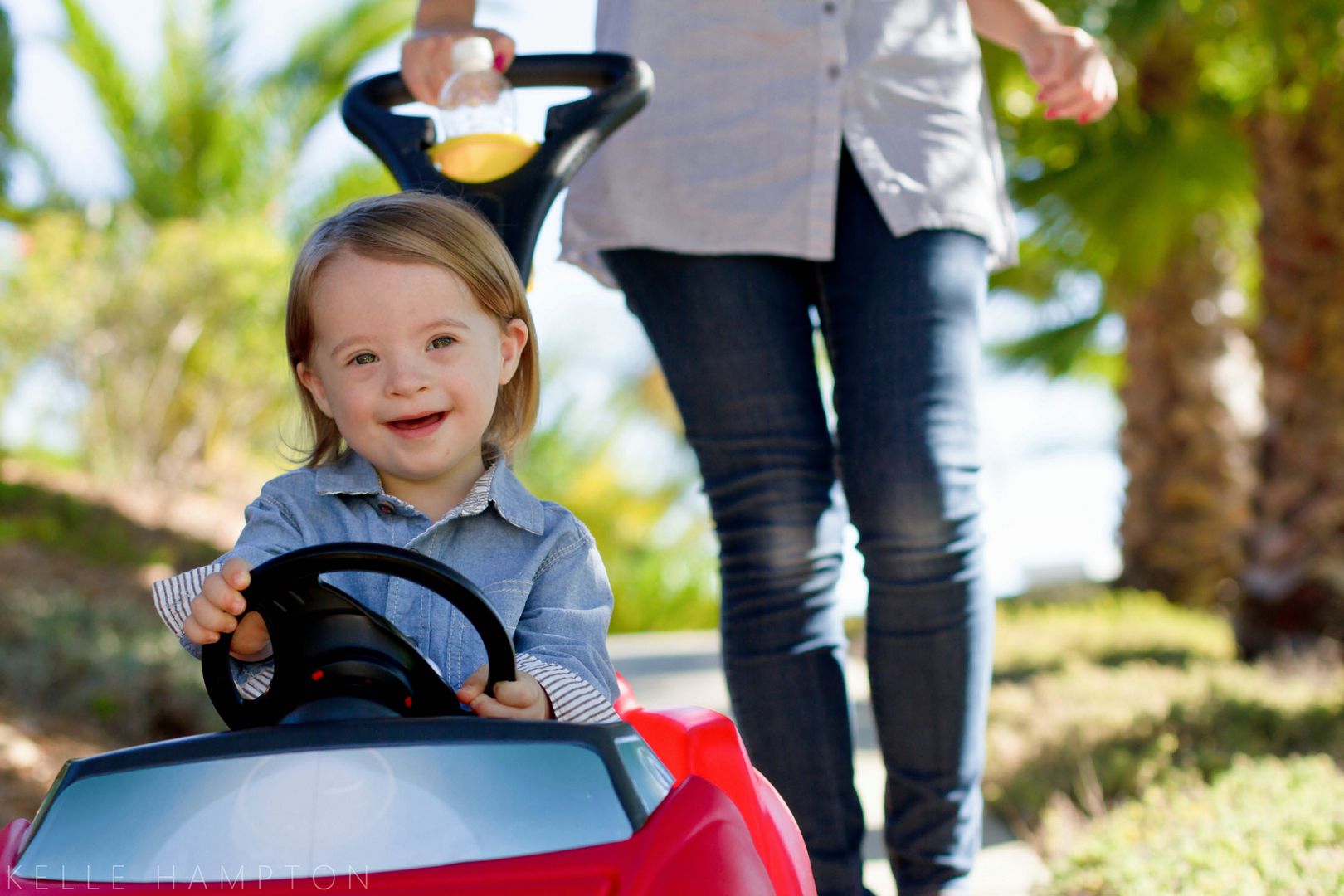 Each child possessed something different; each child displayed something unique. There were shy and quiet toddlers and vocal, enthusiastic babies; little ones who cried when their mamas left their sight and adventurous tikes who confidently set out to explore. We admired their beauty–fiery red hair, soft chocolate brown skin, almond eyes that smiled with soul and wide blue eyes that squinted with delight. They each have a story to tell–some with challenging beginnings but all with promising futures.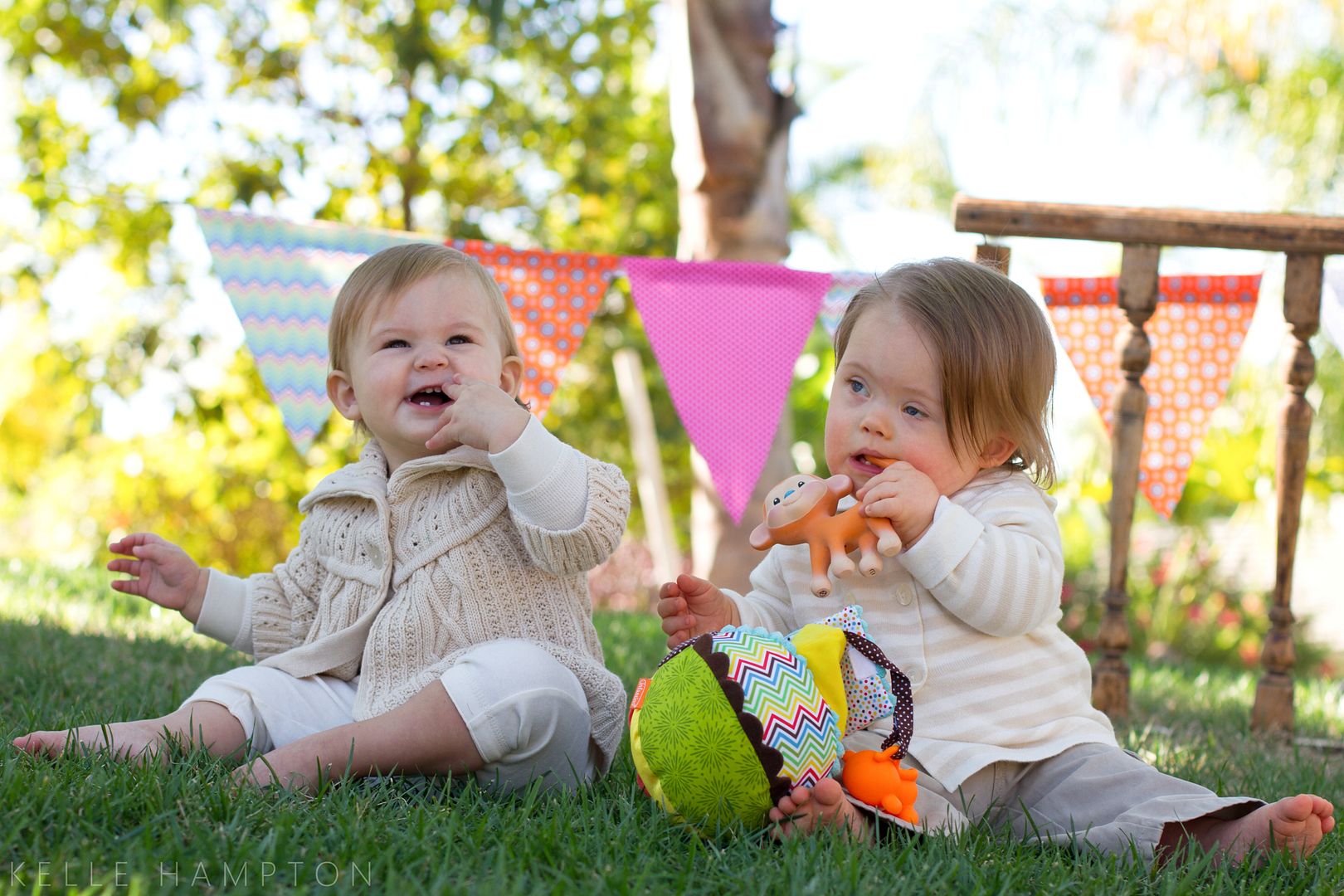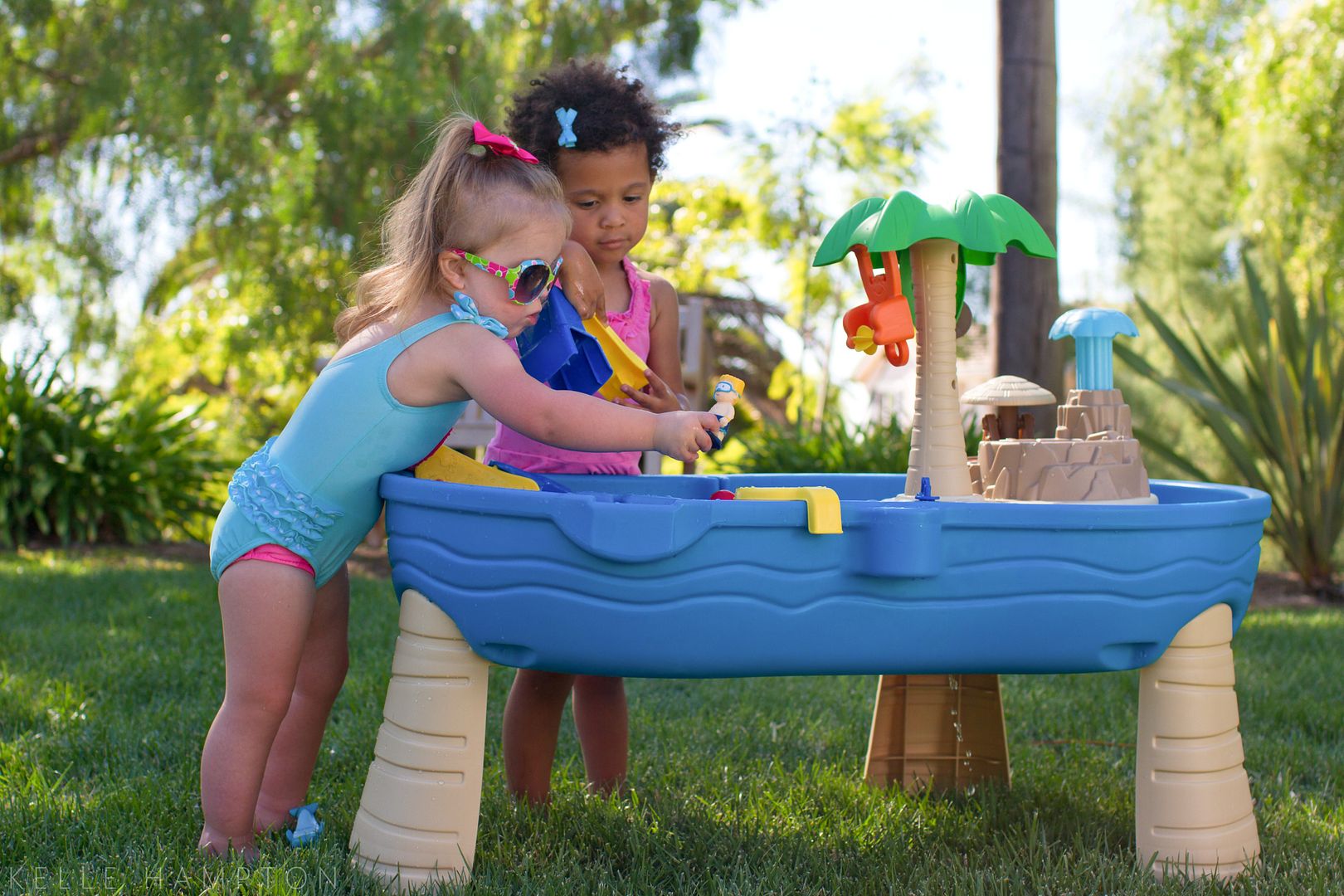 And though some of these babies and children might bear extra titles like "special needs," it was clear to anyone present that every one of them was special and each one had unique needs–because that's the definition of a child.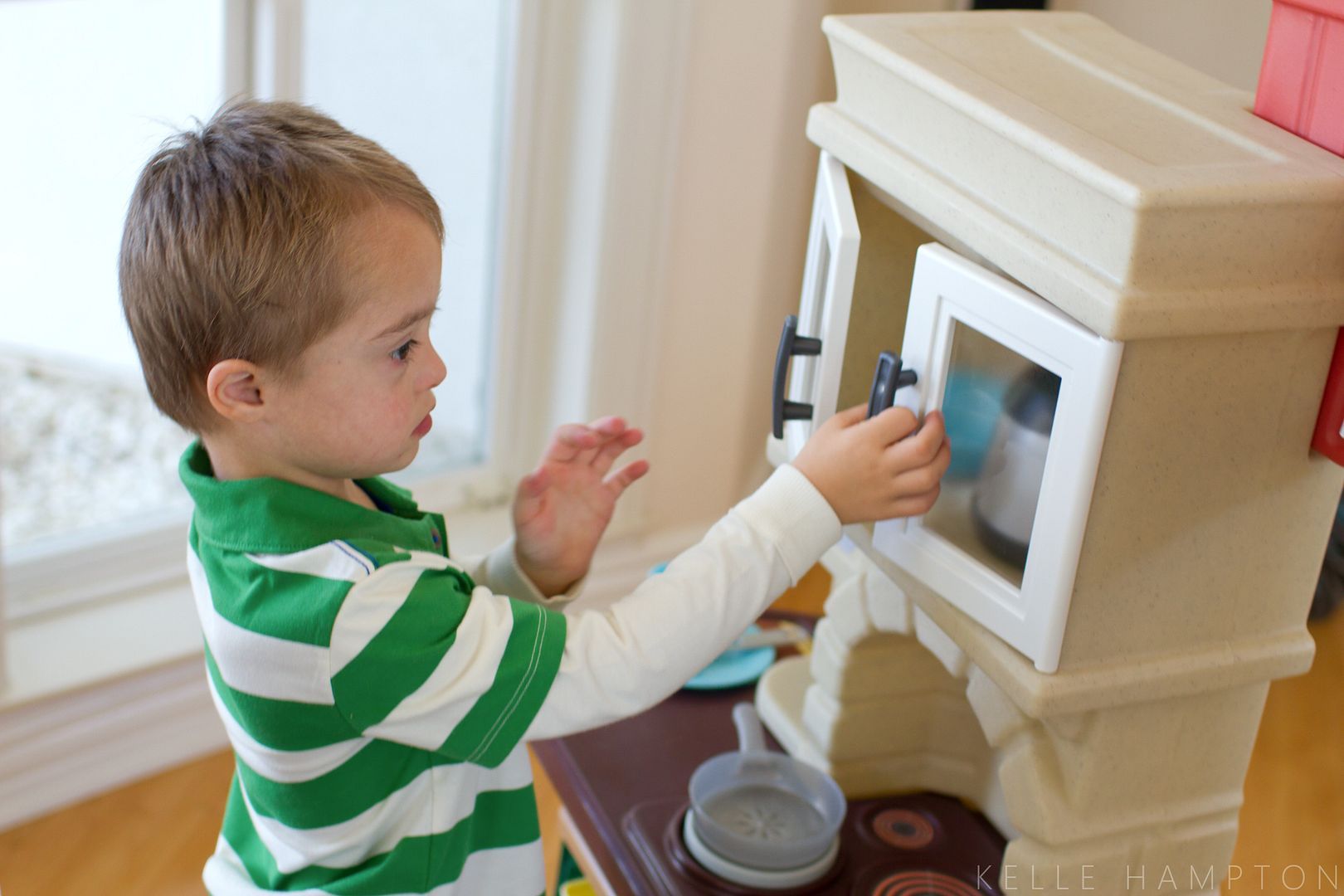 This campaign celebrates the uniting themes of childhood–play and wonder and imagination. How honored I felt to be surrounded by such celebration, and how much I learned from watching these children play together.
They didn't see differences–they saw the opportunity to meet new friends, to explore new surroundings and to try out new toys. Okay, and yes, to fight over toys too because this little monkey squeaky teether was the wanted toy for every baby, and there was only one to play with. Baby boy will be getting one of these (soft, all natural rubber and part of the Go Gaga! collection coming soon to Target).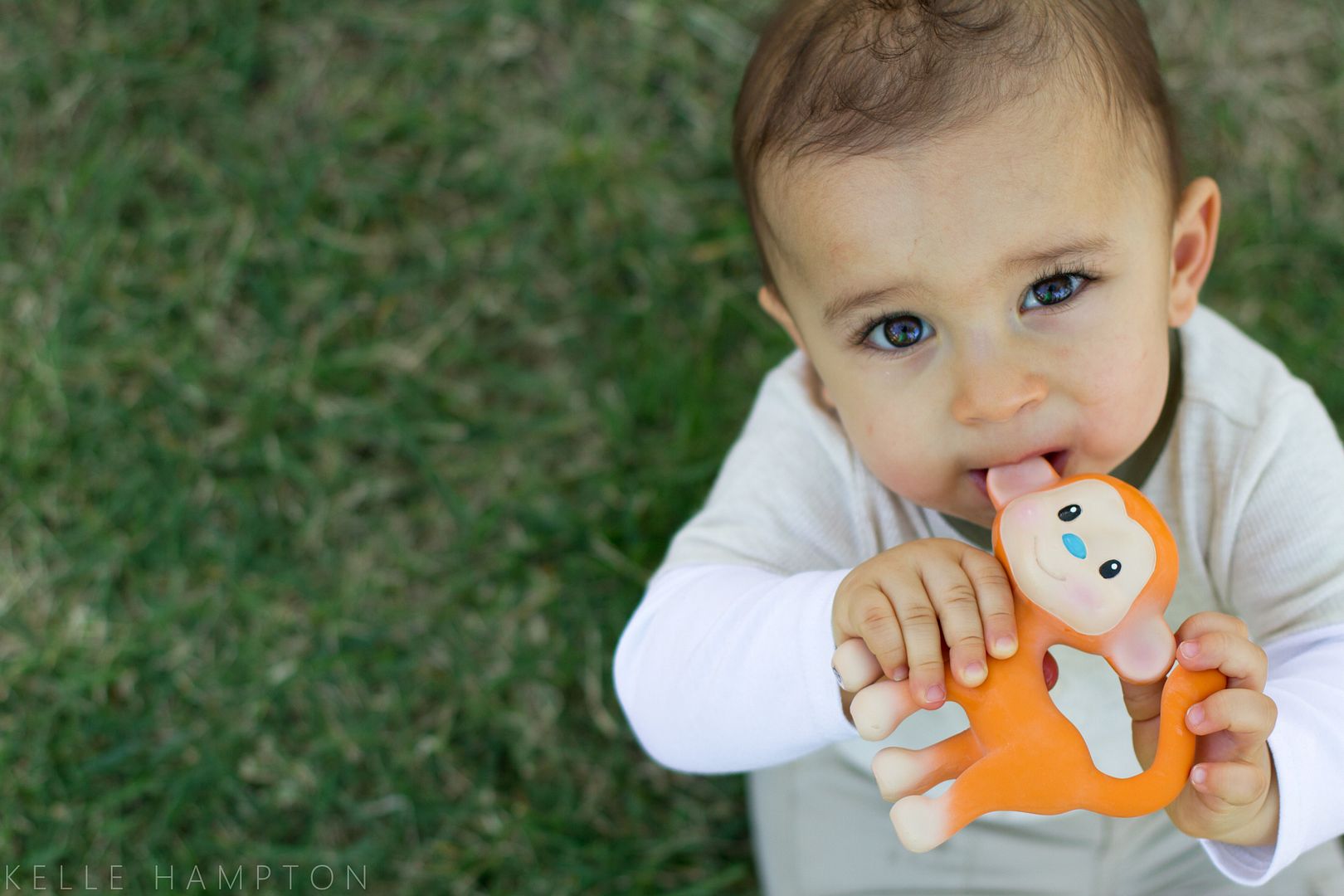 This campaign? Friends, this should be happening with far more companies and in many more media outlets. This is real life, and the only way to have it become the norm in our society is to celebrate it when it does happen. Keep the momentum going. When you see companies and organizations, magazines and media outlets making good choices and embracing inclusion in their advertising, please let them know you appreciate it. Support them, share the love and express your voice to other companies that this is good, this is what our world looks like, and this is what we celebrate.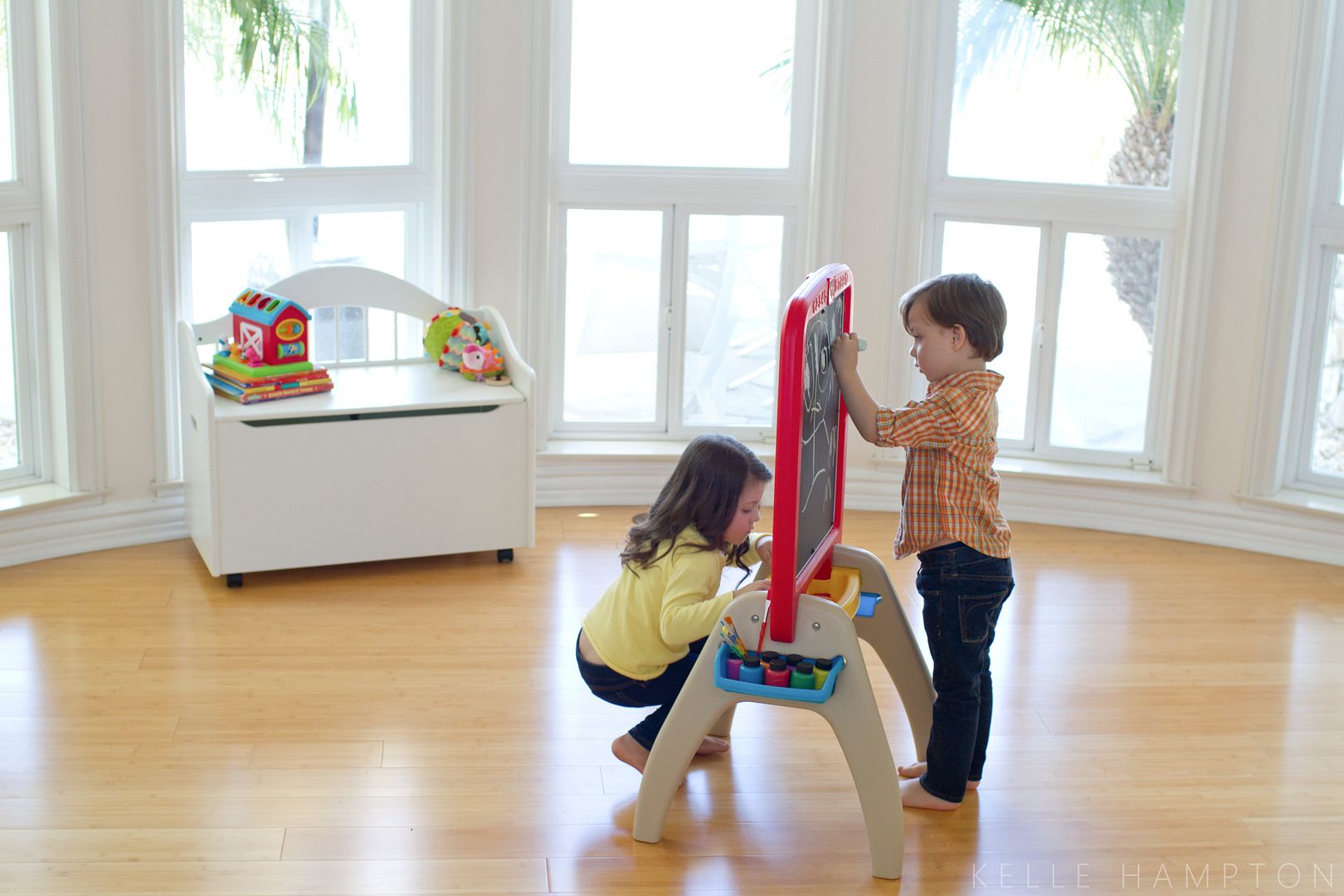 On a personal note, to all the families I met last week, your children are beautiful. What a privilege it was to spend time with them. And thank you to the kind folks who came to the book signing last Wednesday. It was a pleasure meeting you, and I am so grateful for the outpouring of love and support you brought that evening.

Thank you, Infantino and Step 2. Thank you for embracing our family last week but far more important, for embracing children…all children.
*****
Appropriately timed after my camera-lugging trip, we are welcoming Lua Handbags to Enjoying the Small Things this month. Lua Handbags are the solution for any woman who's faced the battle of compiling everything into one bag, including valuable things that need to be protected like cameras, lenses and iPads. I take my Lua bag (floral retro) everywhere. It's been to New York, California, Texas and Michigan; it's toted cameras and lenses, diapers and snacks, notebooks and make-up and sippy cups. It's held up tremendously, and I love it because it doesn't look like a camera bag and has lots of pockets (as well as interchangeable lens compartments inside). I recently added to my Lua collection and now am the proud owner of a Lua clutch, perfect for protecting my camera and an extra lens and yet small enough that I can carry it alone for grab-and-go or put it in a larger beach bag.


Lua bags are handmade right here in Florida and come in a wide variety of beautiful fabrics. I also happen to know Lola, the beautiful mama behind this business, and she's pretty awesome.
*****
As we prepare for holiday sponsors this year, please note if you are interested in having your business featured, we have a new address for sponsors as many sponsor e-mails were getting lost in regular blog e-mail. The new sponsor e-mail is: [email protected].
And thank you, readers, for supporting the businesses featured on Enjoying the Small Things. I give sponsorship a lot of thought and, despite the fact that there are easier and less time-consuming ways to support our family through the blog, I have been thrilled with the partnerships we've made. I work directly with all sponsors, review their products and make sure the things we choose are products and services that fit well with our family and the readership of this blog. You all have helped a lot of mamas and poppas expand small ideas into bigger dreams, and hopefully you've discovered some new sites for your families and gifts for friends. Win/Win–that's what we like.
Home feels so good right now. Good things to come.