This post is sponsored by Daymark Living.
I grew up in a family of people who pray. While those prayers were rooted in deep faith and accompanied with a history of tradition and church, the premise of the prayers were to let our thoughts be known–to speak our gratitude out loud and to unleash the deepest desires of our heart and give them wings; transform them from hidden thoughts to something bigger–spoken words empowered with the belief that what we asked could be granted. I remember countless prayers for babies, my grandpa adding "our grandchild on the way" to the line-up of other grandkids' names in his prayers before they were even born. Intentions for these little lives were spoken out loud: "Please give them health, protect them, let them grow up to be kind," and later continued into more specific prayers: "Let her find the right college, please help him do well on his test, keep him safe on this trip."
I believe in the power of making our wishes known and unleashing dreams into spoken words. In parenting, it's often what saves us from worrying too much but also what fuels us for the future and excites us for what's possible. We talk about dreams as our children pull stethoscopes from their plastic doctor kits and we hint, "Maybe you'll be a doctor someday!" Or when they swaddle their dolls and we tell them, "You're going to make the best mama."
When Nella was born, it took me a little while to figure out what those prayers look like–how to speak dreams out loud. I'd watch her gently nestle babies into her arms, patting them softly, and go to say, "You're going to make the best mama someday" but stop myself, knowing it was highly unlikely.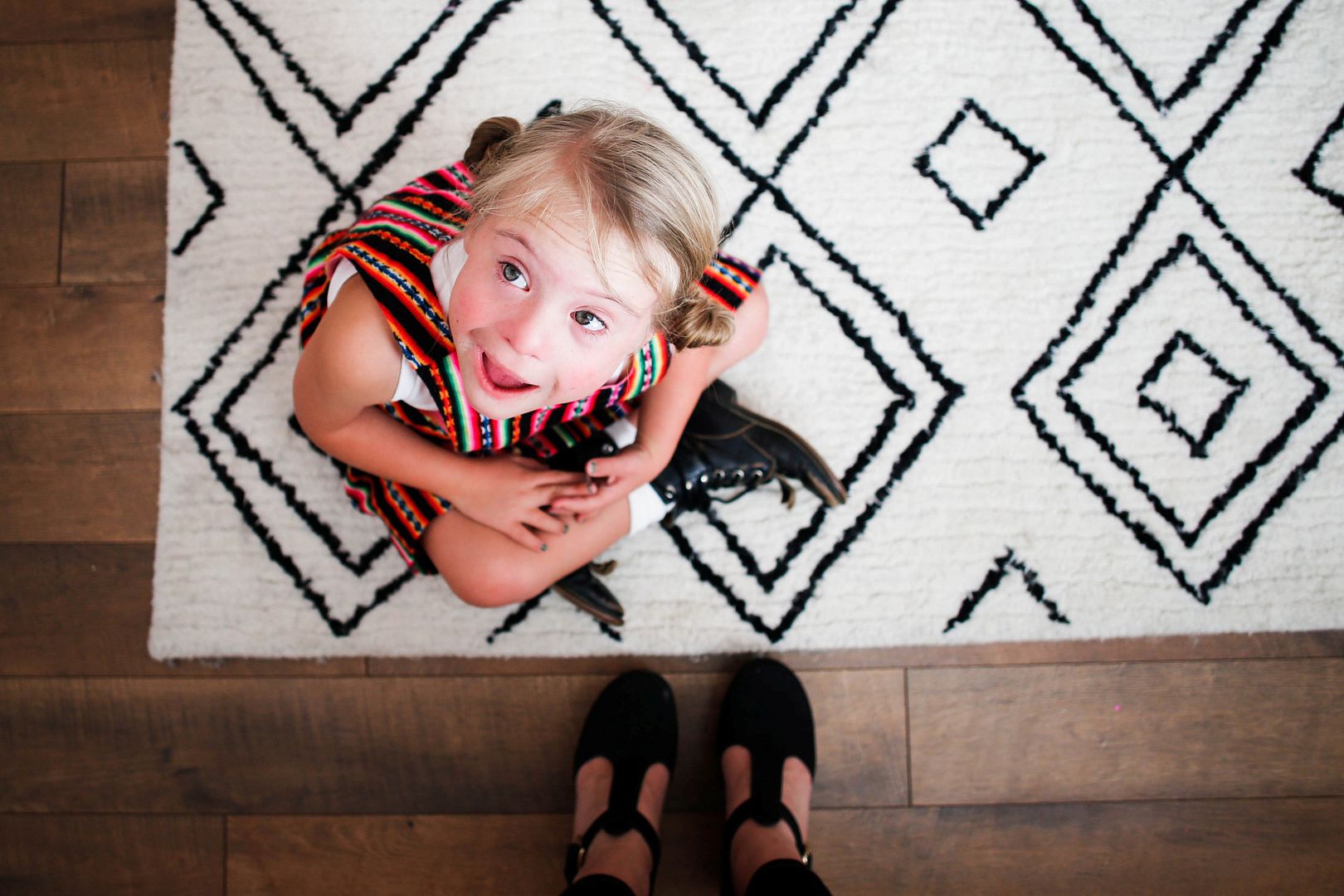 I believe in dreaming big and "nothing's impossible," but I also want to be responsibly realistic. Sometimes that's hard with Down syndrome when we understand legitimate limitations that will impact her future and yet are also living in a time when people with Down syndrome are accomplishing things they never have before.
And so how do we dream? How do we speak intentions out loud, get excited about opportunities that will be available to her and follow a path toward real goals?
I've found three things that help me:
1. I focus on this: I want Nella to be happy, to contribute and to feel fulfilled in life. Period.
And what makes her happy and how she contributes or feels fulfilled might be different than what I think should fulfill her and make her happy. Brett used to love the possibility that Nella would live with us forever, and I frequently remind him, "She probably isn't going to want to live with us." She might want to live with other people who have Down syndrome. She might want to live alone. All I know is that whatever makes her happy and whatever she dreams of doing, we will work hard to support her in achieving that.
2. Knowledge is power.
There didn't used to be very many options for the future. In fact institution and living at home were about it fifty years ago. But there are so many different ways to dream about the future for our kids now, thanks to new programs, opportunities and creative minds that are forging new paths. We know now that college is an option from working with Ruby's Rainbow and that there are nearly 250 different college programs around the country for people with intellectual disabilities.
And there are new options. Daymark Living is one of them–an entire community dedicated to helping the developmentally disabled thrive.
Daymark Living will be breaking ground soon in Waxahachie, Texas–a growing town (near Dallas/Ft. Worth) of 40,000 people that offers a historic walkable downtown, a welcoming community and something critical to people with disabilities–employment opportunities. And while Daymark Living might not be a "forever" option for many families, it can be a great fit for a specific time period and a perfect "away from home" college experience.
Residents will increase independence while living at Daymark while having a huge support group of friends and staff along the journey. Daymark's beautiful homes come with numerous amenities from daily resident programming and on-site healthcare to transportation into town, social events, pools, fire pits and monitored fitness rooms–all to increase quality of life and encourage greater independence and meaningful relationships.
The Daymark Living dream started from a dad who has a son with Down syndrome and, like us, believes in the power of saying his dreams out loud. (I'm so glad he did)
Thinking about Nella's future can sometimes be daunting, but knowing new opportunities like Daymark Living exist and clicking through their website? It gives me so much peace and direction toward realistic possibilities.
Which brings me to my third thing that helps me:
3. Plan for Greatness.
When we think about the future of our kids and plan for college and opportunities, we plan for ALL of them. Nella's future isn't exempt in that big dream pile for our kids. They will each find ways to fly away from the nest and experience the beauty the world offers, and we want to support all of them in their dreams.
With that said, I have a little dream for Nella's future. It might not be what she wants, and if that's the case, we'll follow her lead, but I believe in saying these dreams out loud. If just for me. I'll throw it into the universe, like my grandpa did in those long prayers he made every single morning, pouring out the deepest desires of his heart for the grand kids he loved.
I dream of our house in the mountains–it's small and charming with ivy crawling up the face of it, and there's a red front door, but my favorite thing about it is the little mother-in-law house behind it, far enough away that it has its own space. That's Nella's house. She's close enough to us that she can borrow a cup of sugar or ask for some help if she needs it, but she runs that precious space on her own…with her husband, of course. There are wildflowers in their front yard–Black-eyed Susans by the hundreds, and they don't mind when I run over to cut some for my vases before dinner parties. I invite them to all my dinner parties and love when they come, but most of the time they are having fun with their own friends–and that makes me happy. I own a children's bookstore in our little downtown, and Nella works there part time. She runs story hour every weekday at 10 a.m. for all the little kids, and they love to hear her read stories but mostly love the hugs she gives them after. She has another part time job–with benefits–in town and loves her work friends–and being a beloved aunt to her nieces and nephews. We've watched our kids grow up and follow their passions, and we've supported Nella as she's tried new things, went to school, lived on her own and eventually fell in love and moved in to the little house out back. She is surrounded by love and people who will help support her when we are gone. We have worked hard, experienced challenges, overcome them together and learned a lot over the years. But we are here…and she is happy. And all those who know her are better for it.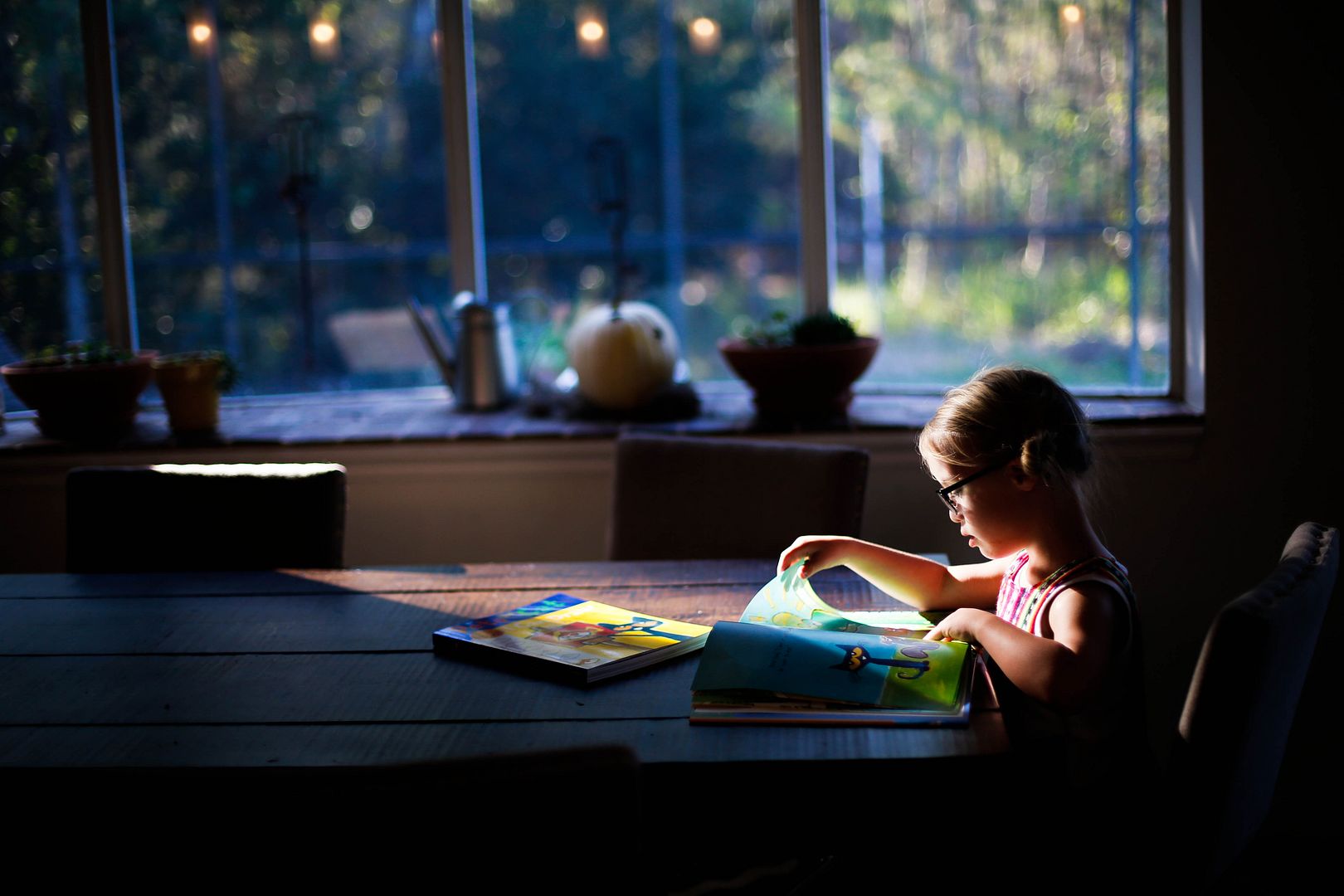 I don't know what the future holds, but I am grateful for more opportunities. Thank you Daymark Living for being one more star in the sky for our dreamers. If you are a parent who's dreaming of more for your child, follow Daymark Living's growth and feel free to inquire about the possibilities they hold.