so, it's spring break and i haven't been on the computer since last weekend…and i'm loving it.
i have work to catch up on, emails to respond to…but this little break has been so refreshing…to just be home.
there has been a sweet handful of bloggable fantastic-ness 'round here, but one thing at a time.
i will save her new little pigtails, her first night away from home, and her passing oreo-dunking lessons with flying colors for later.
for now…while it's fresh…i will say that…
i love my girls.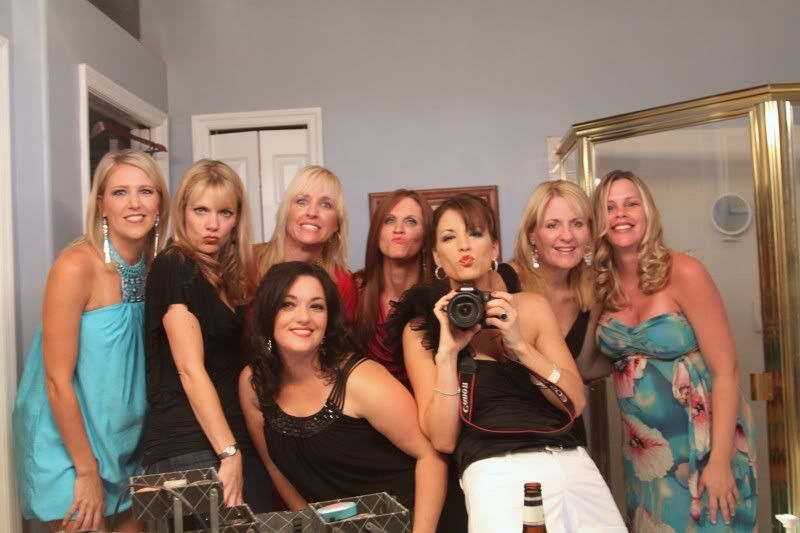 they're fantastic moms. they're loving wives. they have good souls that radiate beautiful little auras around our friendship circle.
but last night…
…they were just fun.

our much needed girls night out commenced at our house where the master bath turned into a sorta spa-gone-mad with an enviable line of curlers and straighteners stretched out from one end of the counter to the other, a mess of make-up brushes, madonna tunes cranked, and a slew of beautiful women…laughing, talking, trading heels and jewelry and completely content to spend the evening right between those four walls.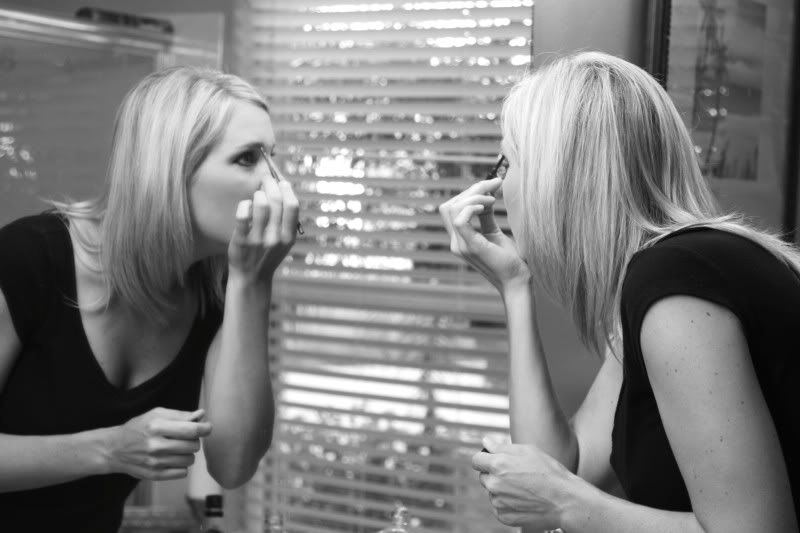 however…we took the train out and found ourselves completely immersed in happiness over lava rolls and sugar daddies (sans the roe)…in a quaint little corner of blu sushi. followed by pure bliss (in the booty-shakin' form) on the dance floor.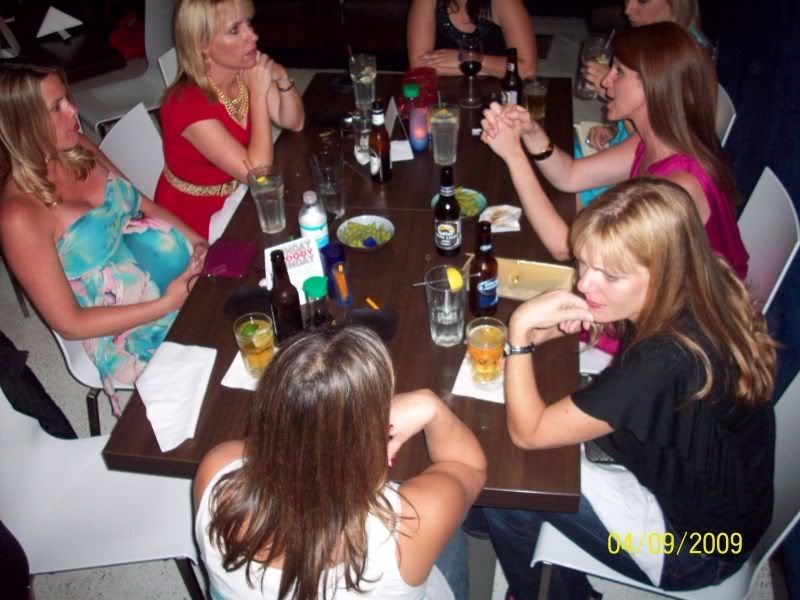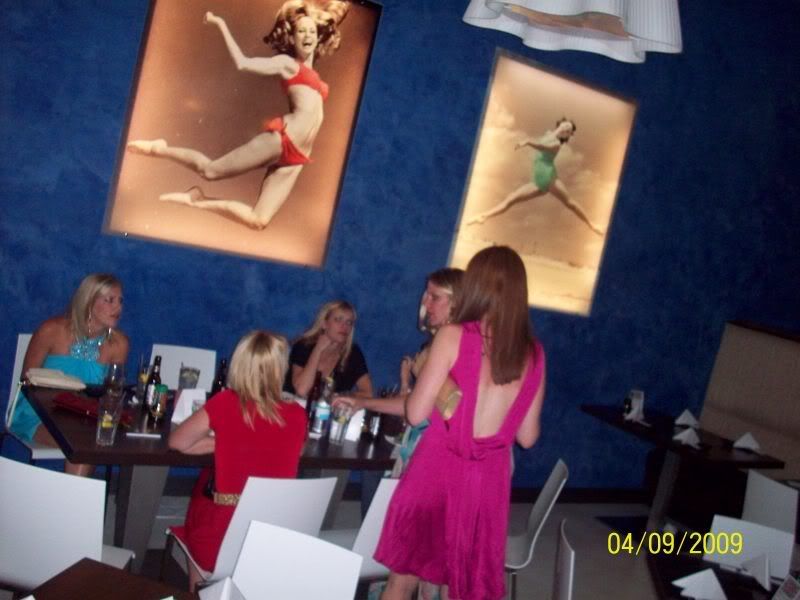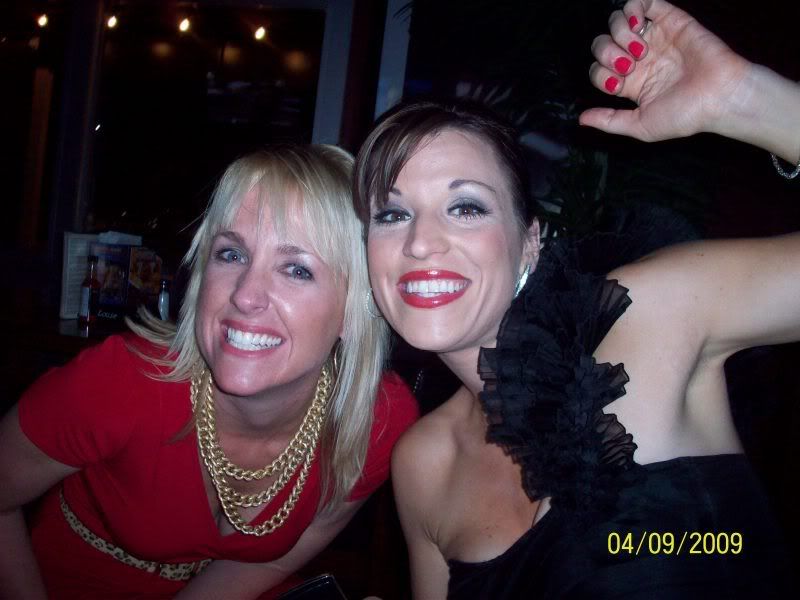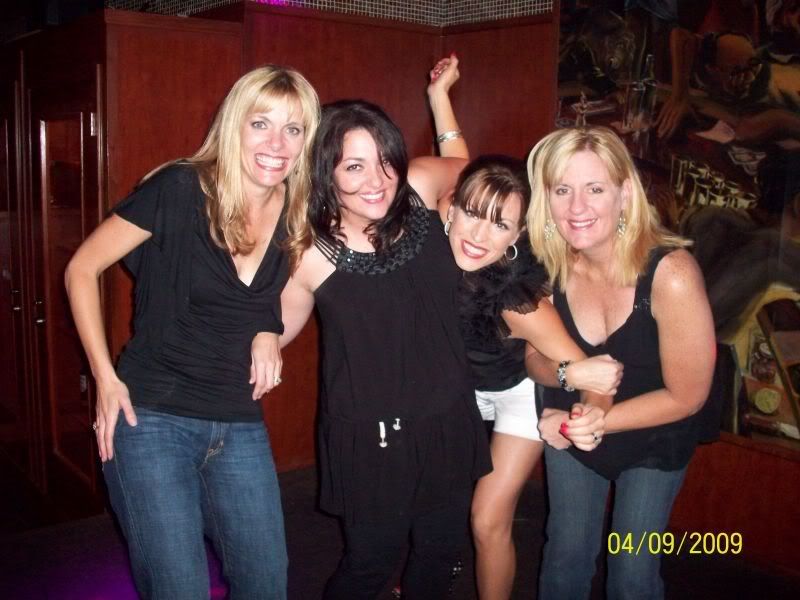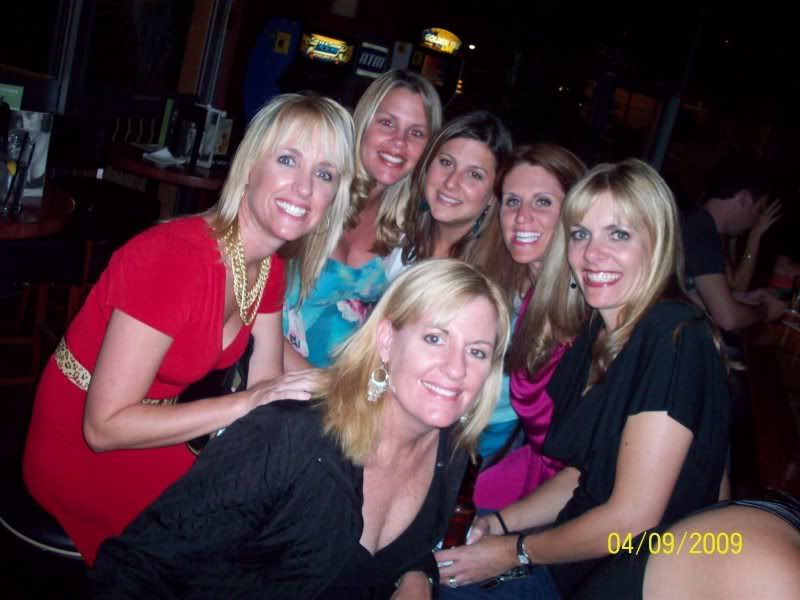 sometimes…you just need to have a little fun.
and my quota was reached.
thank you, my sweet girls.
and thank you to our beautiful sam…who, three-weeks-from-delivering, agreed to drive us all…and then she topped it by staying for fun and never complaining. xoxo
more to come.