If you're planning a trip to the beach with kids, may I highly suggest taking a swan float–the larger the better. You'll have to blow it up when you get there, of course, but make sure lots of people are watching when you do because seeing a person nearly pass out while taking 30 minutes to inflate a giant swan, one breath into a tiny blow hole at at time, is apparently highly entertaining. As the swan inflates, be sure to hold him as awkwardly as possible while simultaneously blowing and trying to see past his slowly expanding body to watch your kids who will soon be entertained by giant swan for all of sixty seconds before leaving him to somersault in the wind across the beach while you chase him.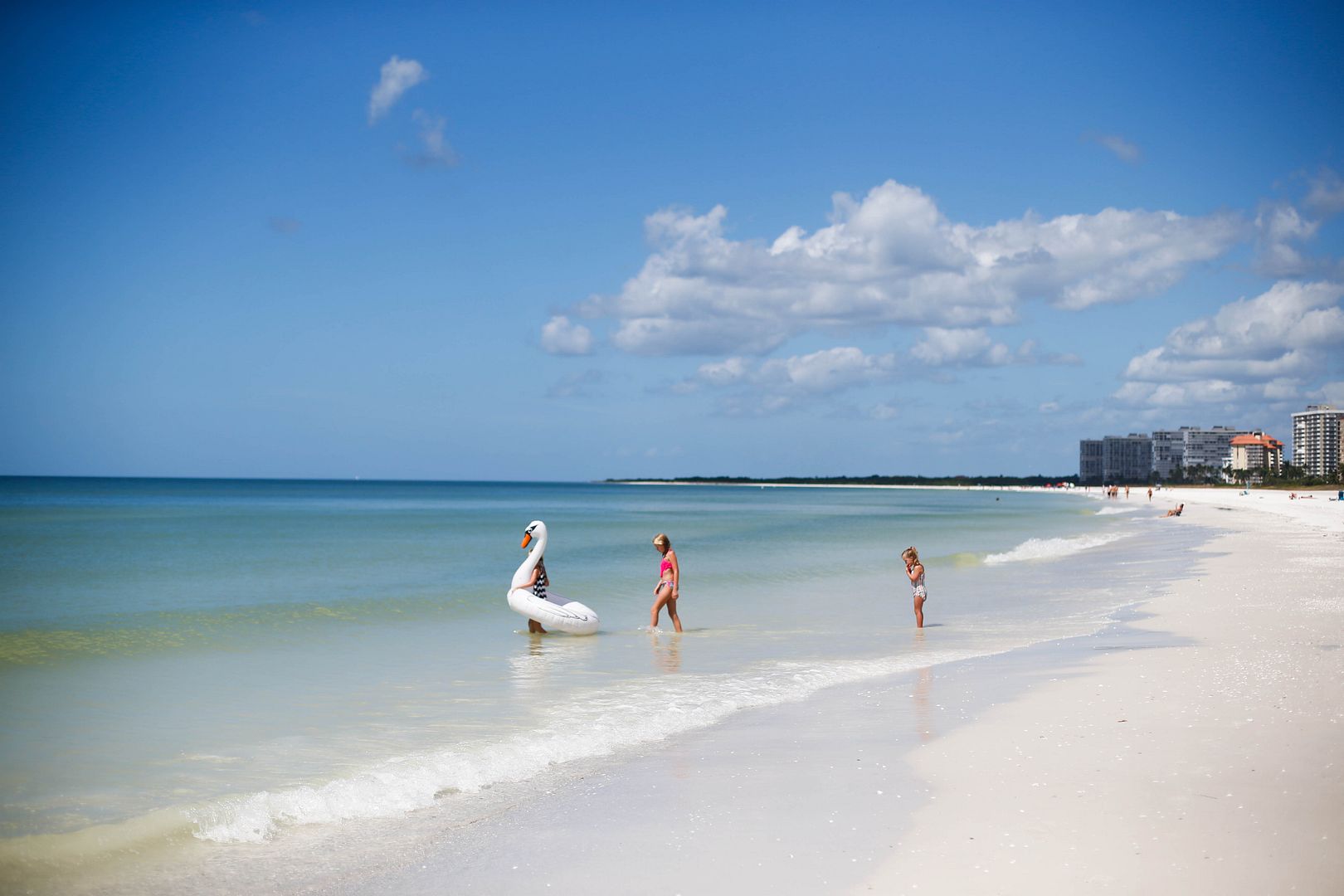 When you ask one of your children to please carry the fully inflated swan back to the hotel, make sure to make it sound like a damn privilege so that your other children suddenly want to be a part of it and mercilessly fight over the job. When onlookers turn their heads to watch said fight, calmly smile and pretend that children scratching each others' faces off over who gets to carry a giant inflatable swan is NOTHING TO SEE HERE. When entering hotel, choose narrow doorways so that giant swan gets stuck and designated swan-carrying child screams and trout-flops on the lobby floor. Take pictures of screaming child yanking the swan's neck, attempting to pull him from the door because parents laughing and taking pictures of said scenario does not aggravate frustrated child at all. When entering elevators with giant swan, make sure to choose ones that are already near capacity with other hotel guests. When deciding when to take the swan back out to the beach, consider wind conditions and choose VERY WINDY for the occasion. If, in the case of high winds, swan does a triple axle in the air before blowing away towards the sea at high speed, save yourself the embarrassment and don't look to see who's watching. Then walk away, thanking the good Lord it was only $15 and that swan probs will no longer highlight your vacation. When your children point at cartwheeling swan and cry, "MY SWAN! MY SWAN!" for all the beach to hear, tell them you will buy another one even though you have no intention of following through. Try not to notice the hero to your left who is grabbing flippers and a snorkel and running all Hasselhoff into the ocean to save the swan. Laugh when you see the swan somersault away again but maybe stop laughing when it keeps happening and man continues rescue. And then maybe after 15 minutes of watching now barely visible man, start to freak out and summon some other people on the beach to freak out with you. When man finally turns around without the swan, keep an eye on him and root under your breath, "Please make it back, please make it back" because you are somewhat responsible for his life now. When he lifelessly arrives on shore an eternity later, quietly thank him for his valiant effort and promise yourself never to bring a swan to the beach again. And finally, 20 minutes later when jet-skiers come riding up to the beach hugging a giant swan, inquiring who it belongs to, look away and curse while your kids run to retrieve it.
See–all the beach advice you need. You got it here. You're welcome.
With that said, we had a school break last week, so I took the kids and a friend of Lainey's to Marco Island for a few days last week, and we did nothing but swim, scour the beach for treasures and chase the swan. During a time of year when I usually miss the Midwest, there was nowhere I would have rather been than that beach with these kids in this crazy little sliver of life where everything is colorful.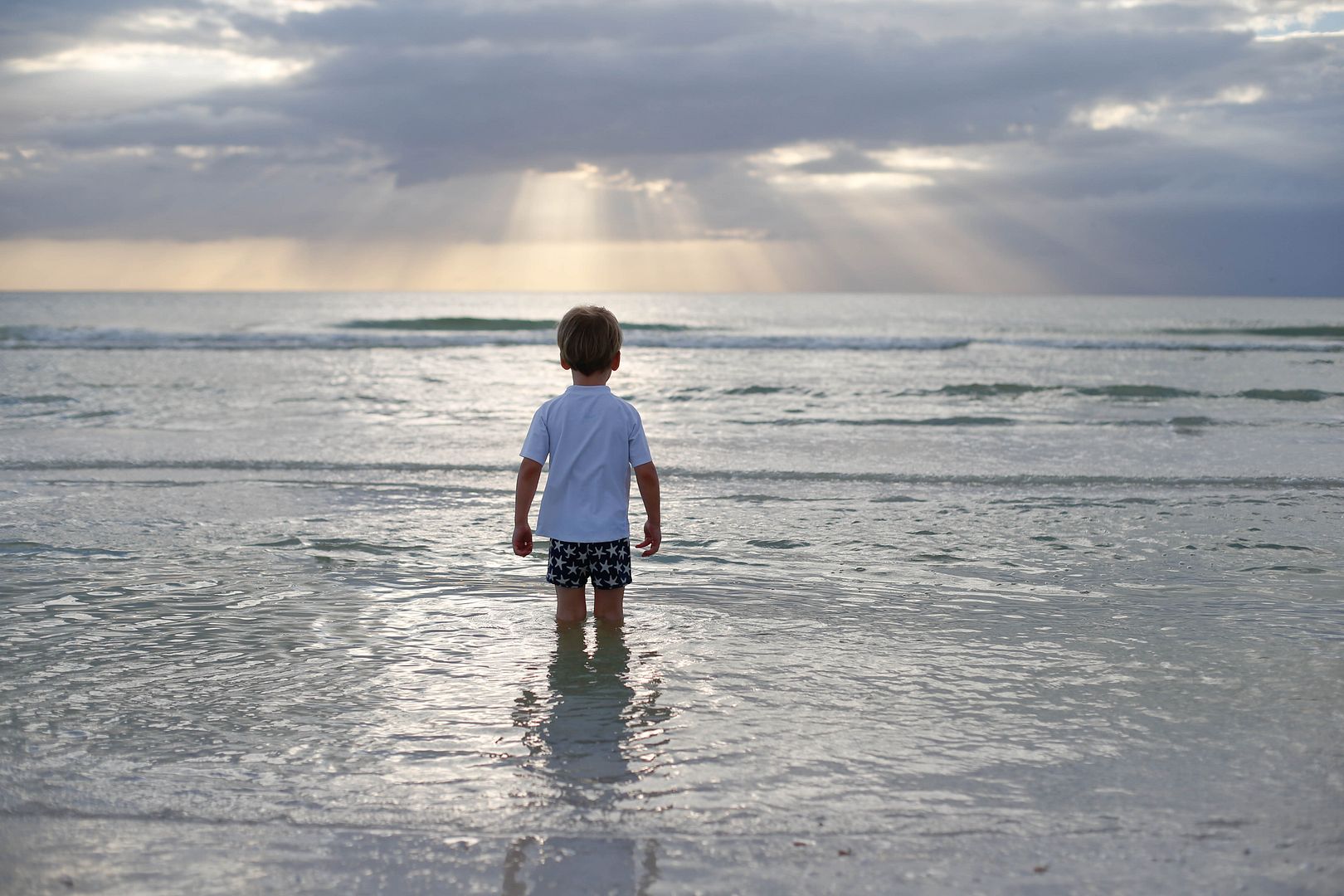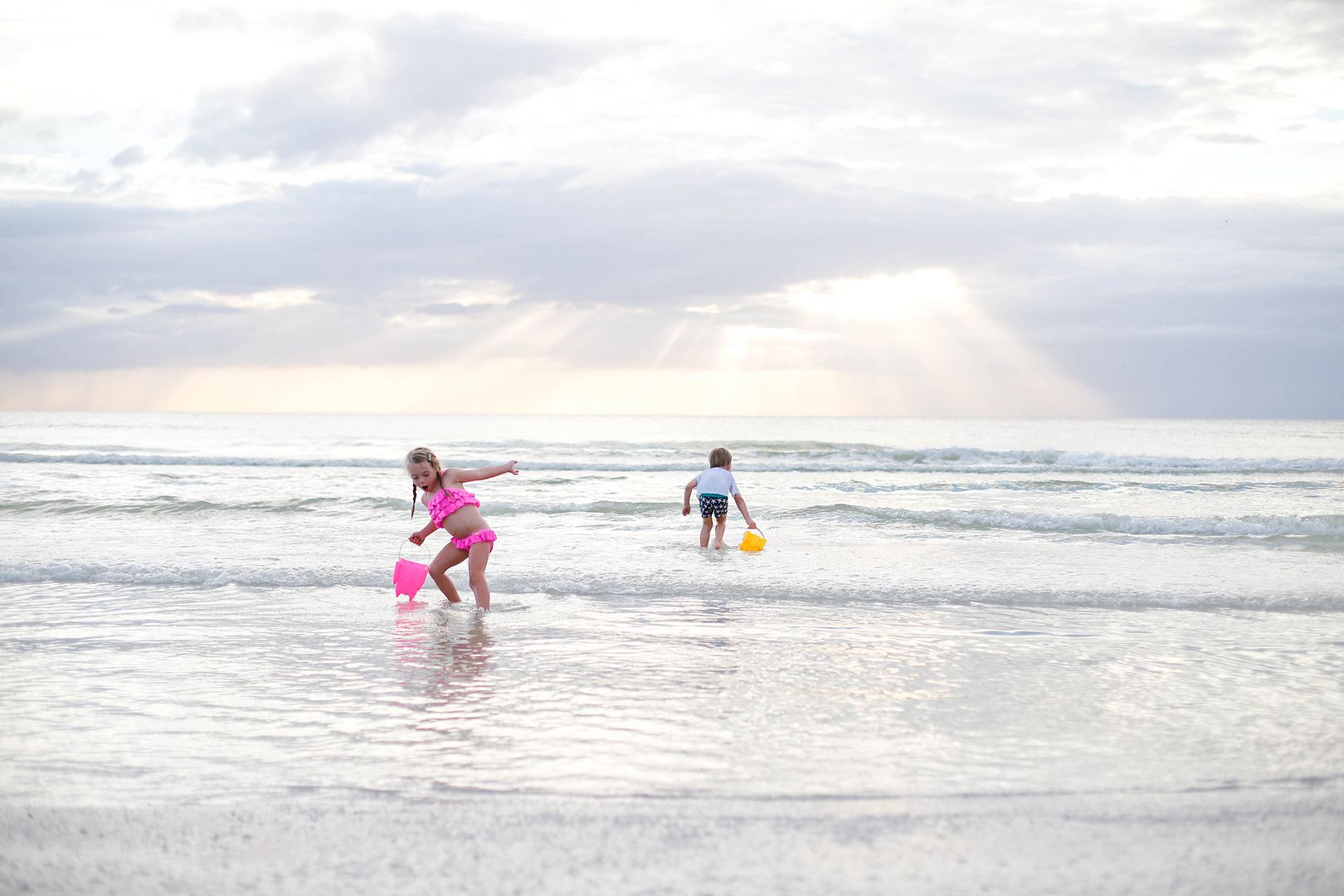 We watched the sunset every night and stayed on the beach well past dusk while I photographed little cartwheeling silhouettes against the sky.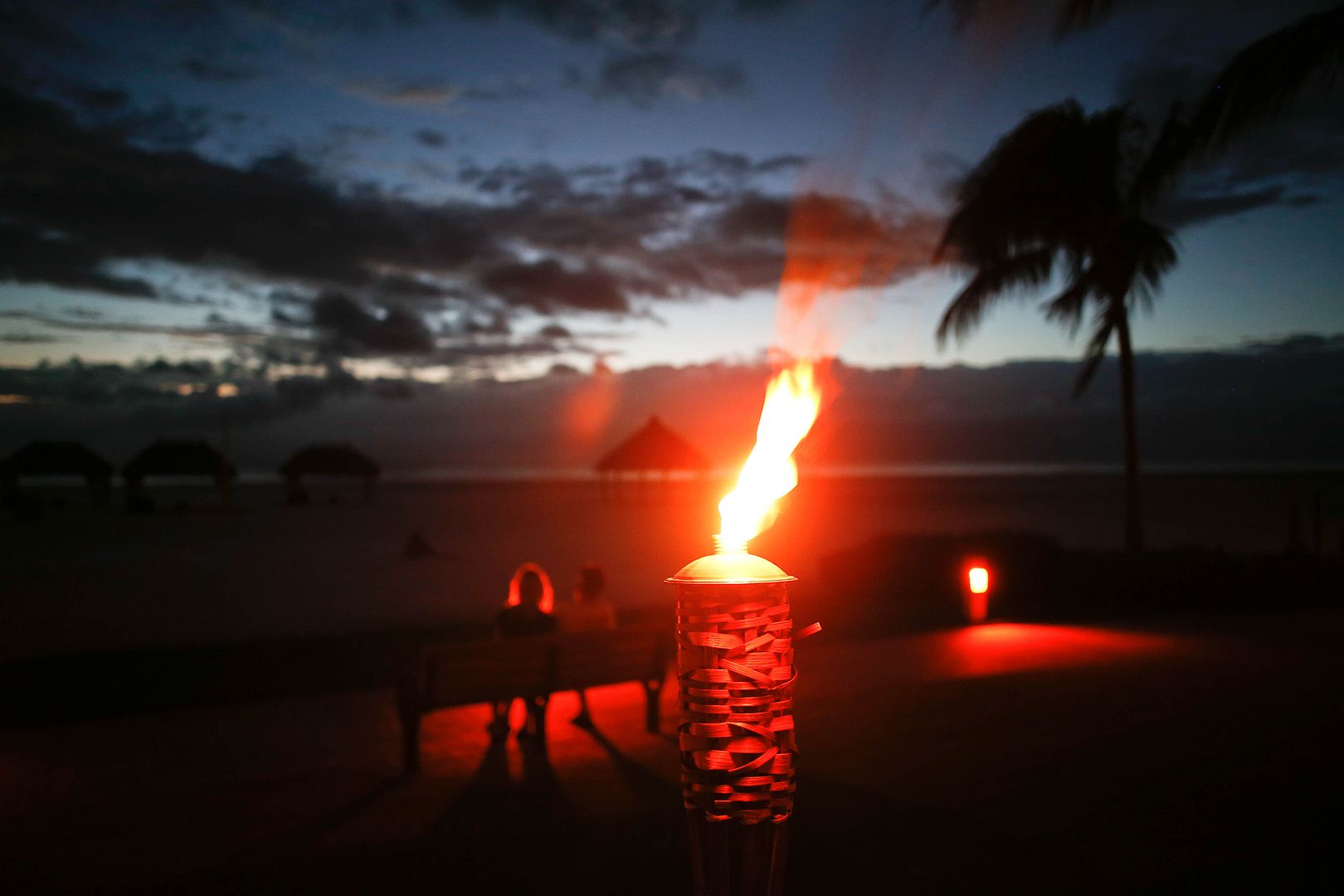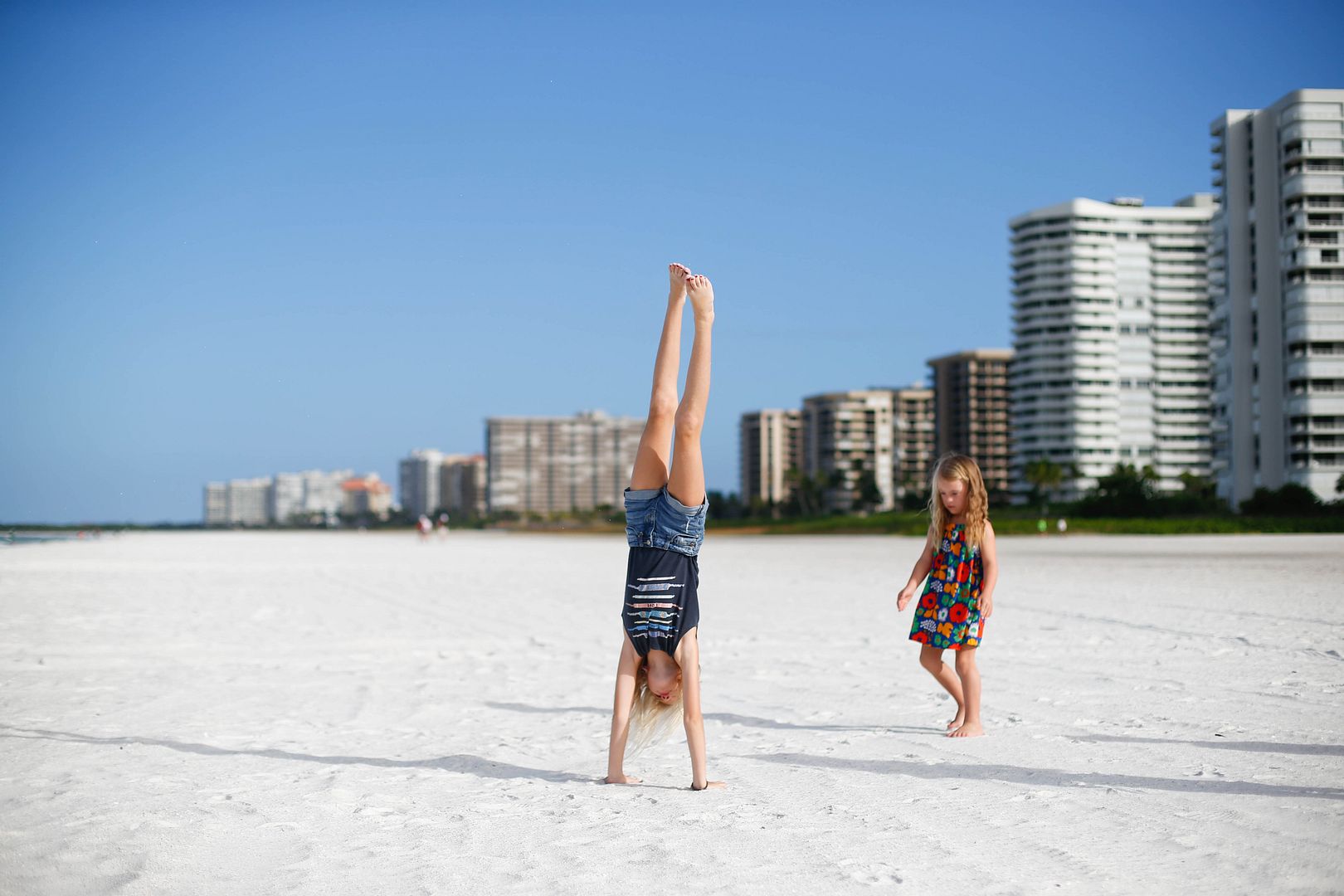 We brought home a giant jar of rainbow shells–some of the prettiest we've ever collected.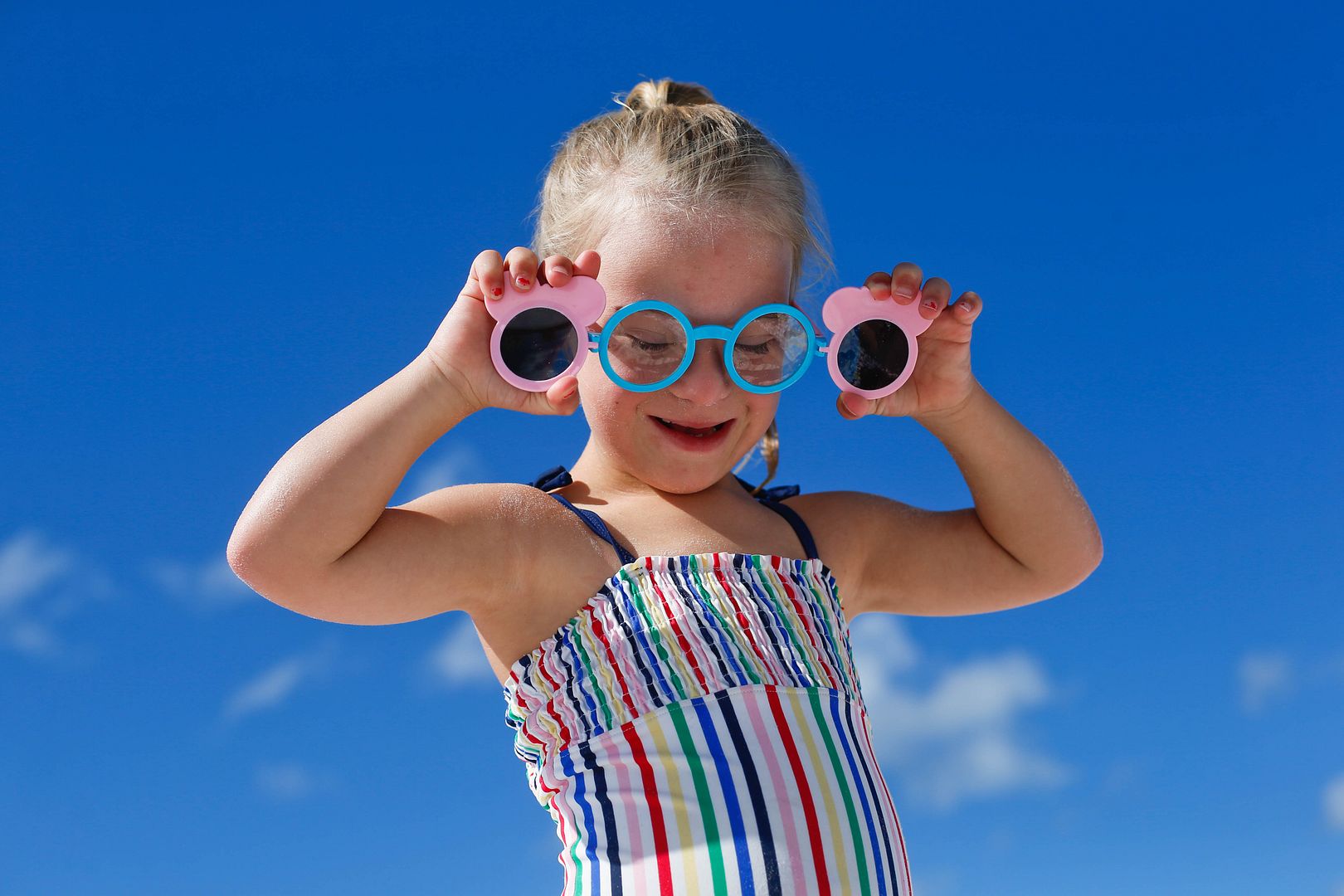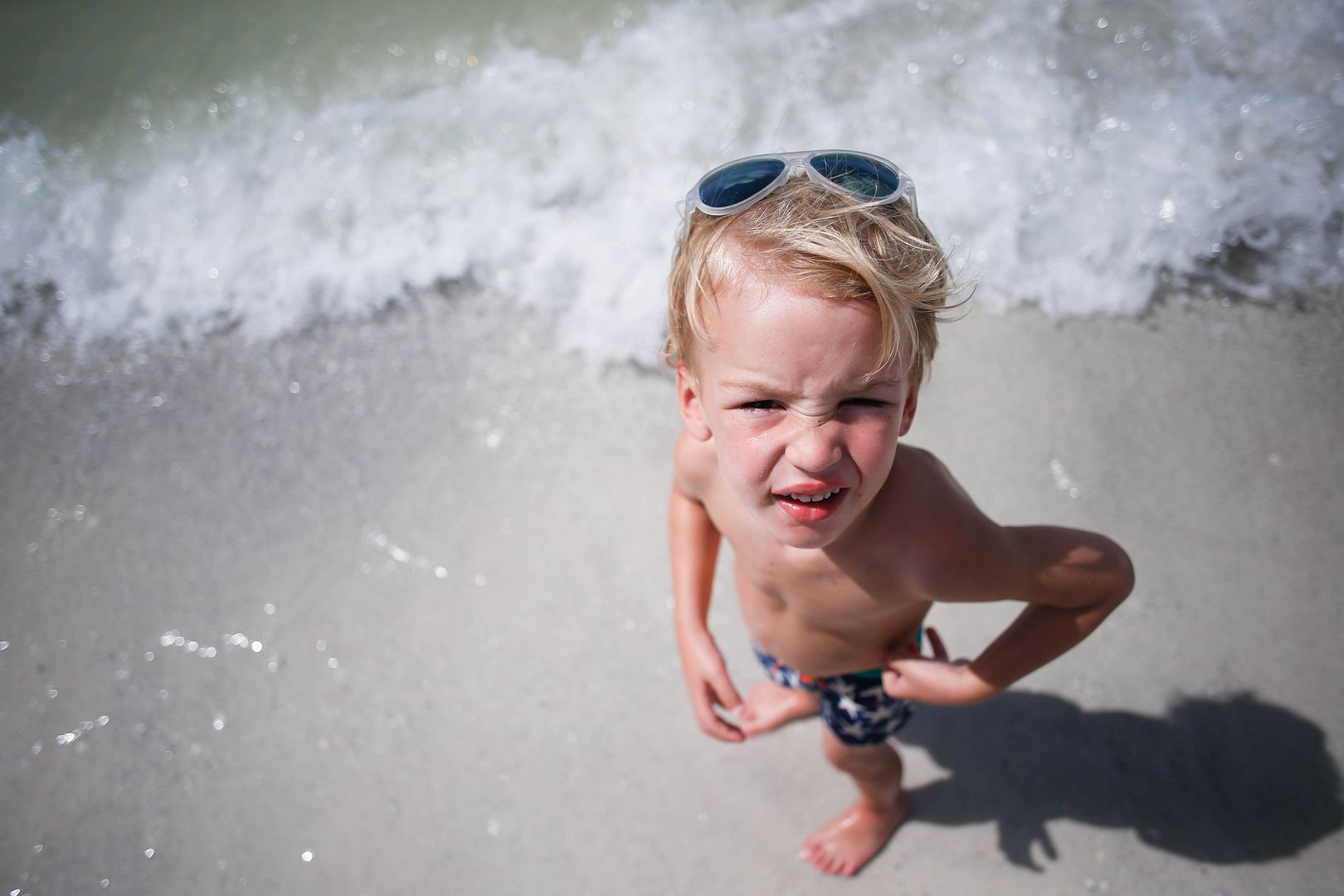 Heidi joined us on the last day for a big sunny hoorah.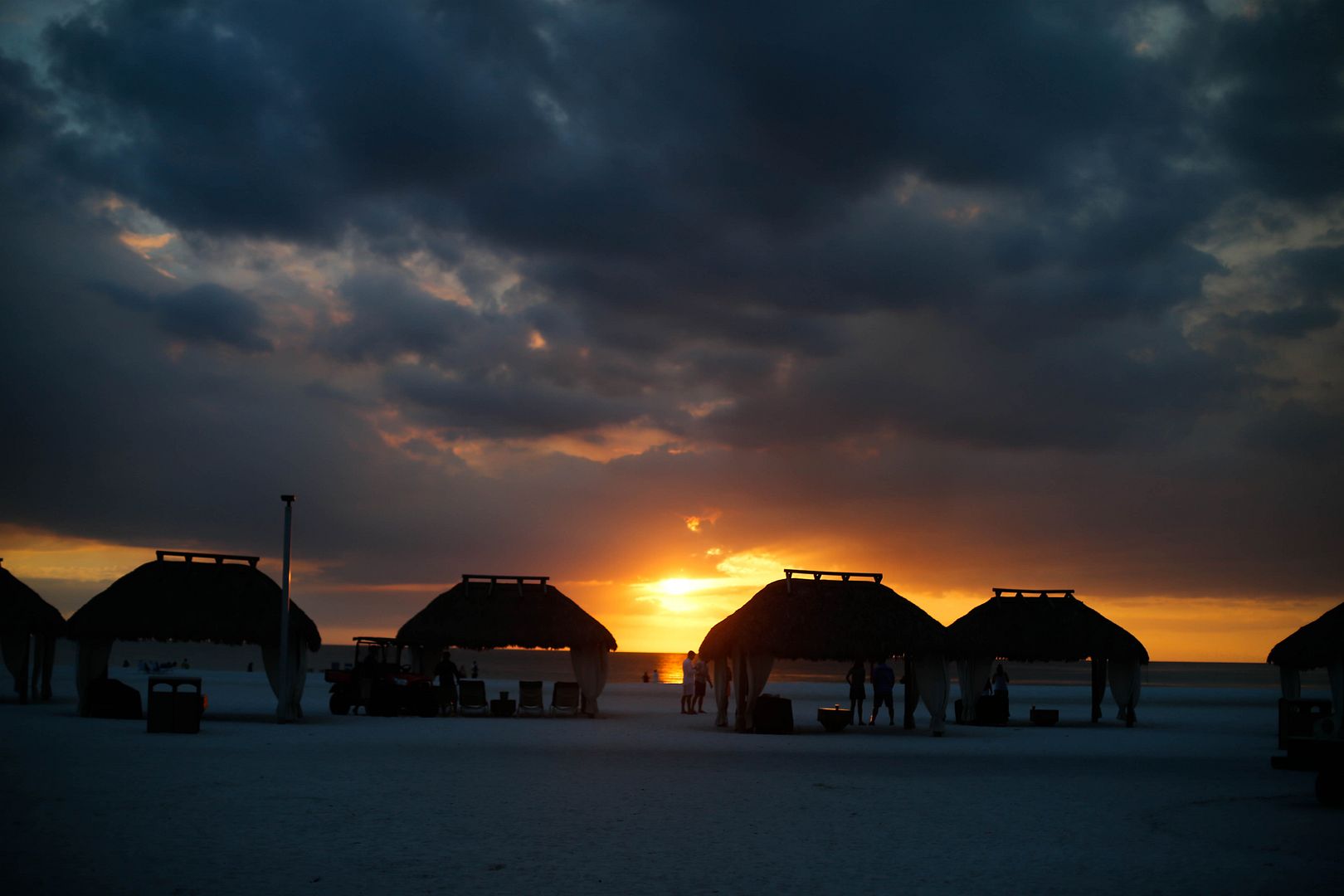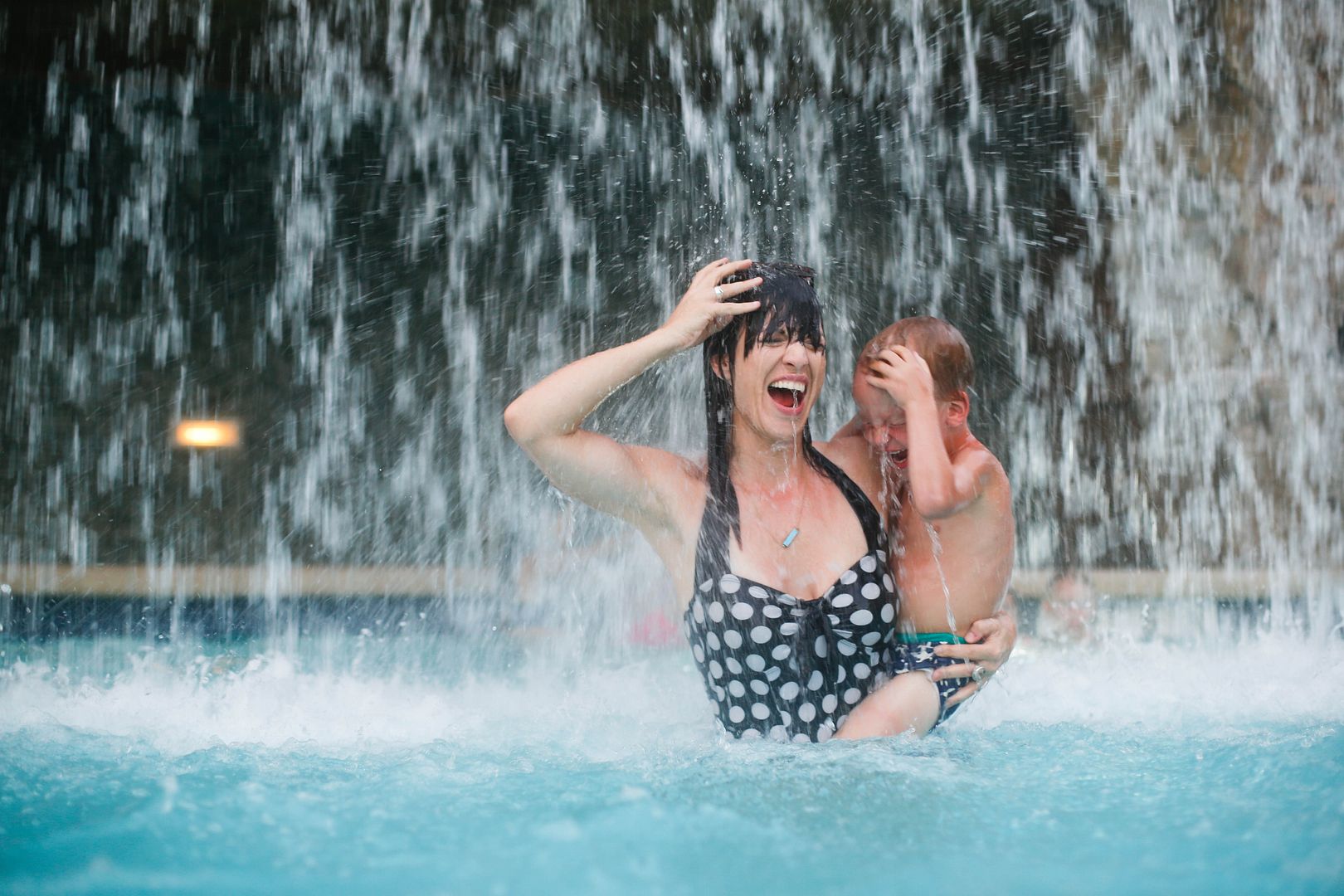 And little Penny Lane here was in her element.
A little video of our adventure (see Nella's dab mid-video):