I knew last year at this same time–thirty minutes into our winter trip to Chicago–that I had done a dangerous thing–stumbled into a kind of magic that would be hard not to want to return to every year. If tickets were astronomical, it would be easier to say "not this year," but Spirit's $105 round trip bare fares called us like the sirens, leading us to the Town of Christmas Magic while we forgot about the fact that bare fare means bare service.
Brett says this "Howdy" must be a hand paint job because Spirit would never spring the $$ for a custom job. "Like a flight attendant must have crawled up there with a magic marker."
Listen, I am thankful for the option of an airline that keeps their prices low.  But Lordy, do they ever set us up for the jokes to follow. I think they had two employees running a check-in line of about 937 people at O'Hare, and one of those employees was practically watching everyone while eating a sandwich on break. I swear I heard him look out, laugh and say to everyone, "You suckers."
I don't care. It was worth it.
Why yes, I did give my kid a balloon on the plane to keep him entertained. Except it was a wubble balloon, and the little blow-up part that is supposed to stay inverted flipped out to clearly resemble a nipple so that it looked like I gave Dash a giant boob to play with. And why yes, he did toss it into air so that it floated two rows back behind us. "Excuse me, sir, could you hit that breast back to us? K, thanks."
There are certain things that will take your breath away in life–a beautiful landscape, new babies, an incredible act of kindness. Let me add to the list walking into a city apartment one late December night, after lugging kids through the cold, to find this scene waiting for you.
My dear friend to whom this apartment belongs speaks the same language as my heart. We text throughout the year about all these secret little moments of motherhood and life hidden behind the obvious–the things we recognize and know the other one does too. She surprised me and ran into the city the day before to put up a tree in the corner. It is an act of kindness that went so far, I bottled up what it felt like so that I can pay it forward. My kids immediately found the toys, I lit candles and turned on music, and then I scanned the room slowly, drinking up every inch of the scene and tucking the happiness overflow into pockets of my brain to save forever.
(this little window–our favorite corner of this place and the perfect nook to people watch)
We wanted snow and got just enough tiny flurries Friday morning to say we got it…
…yet keep the temps up enough so that we could comfortably walk around and enjoy the city.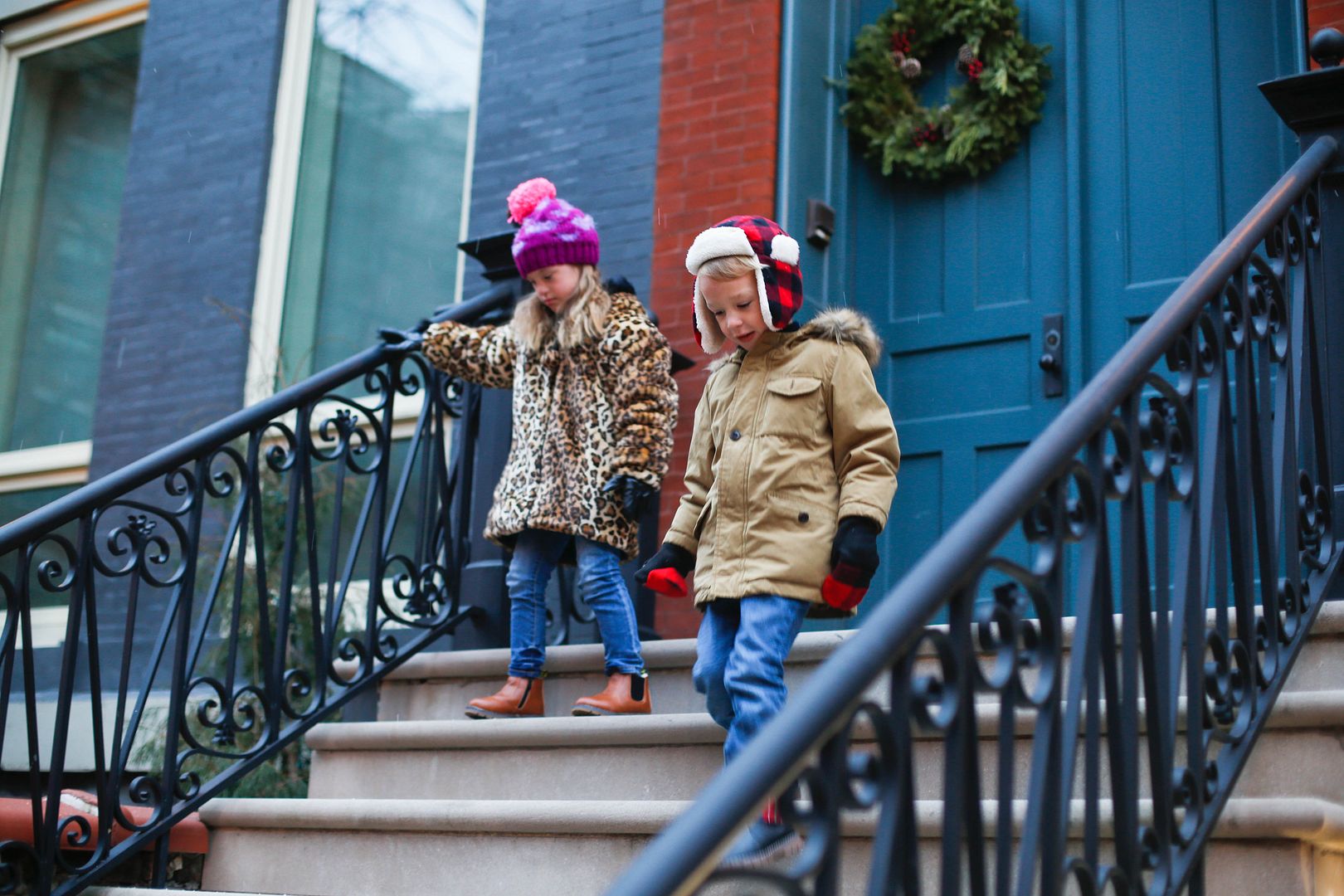 While it is hard not to create great expectations for this weekend–I look forward to it for so long–it is easy to have those expectations met, even if everything goes wrong. Because no matter if you get to cross off all the things you want to see and do in the city on your list or don't get to do any of it…you have the city which, stripped down to the bones, is still excess–drenched with this electric festive energy, dripping with beauty, filled with people who come to be happy simply to stand in the middle of it and drink it in. I am one of them.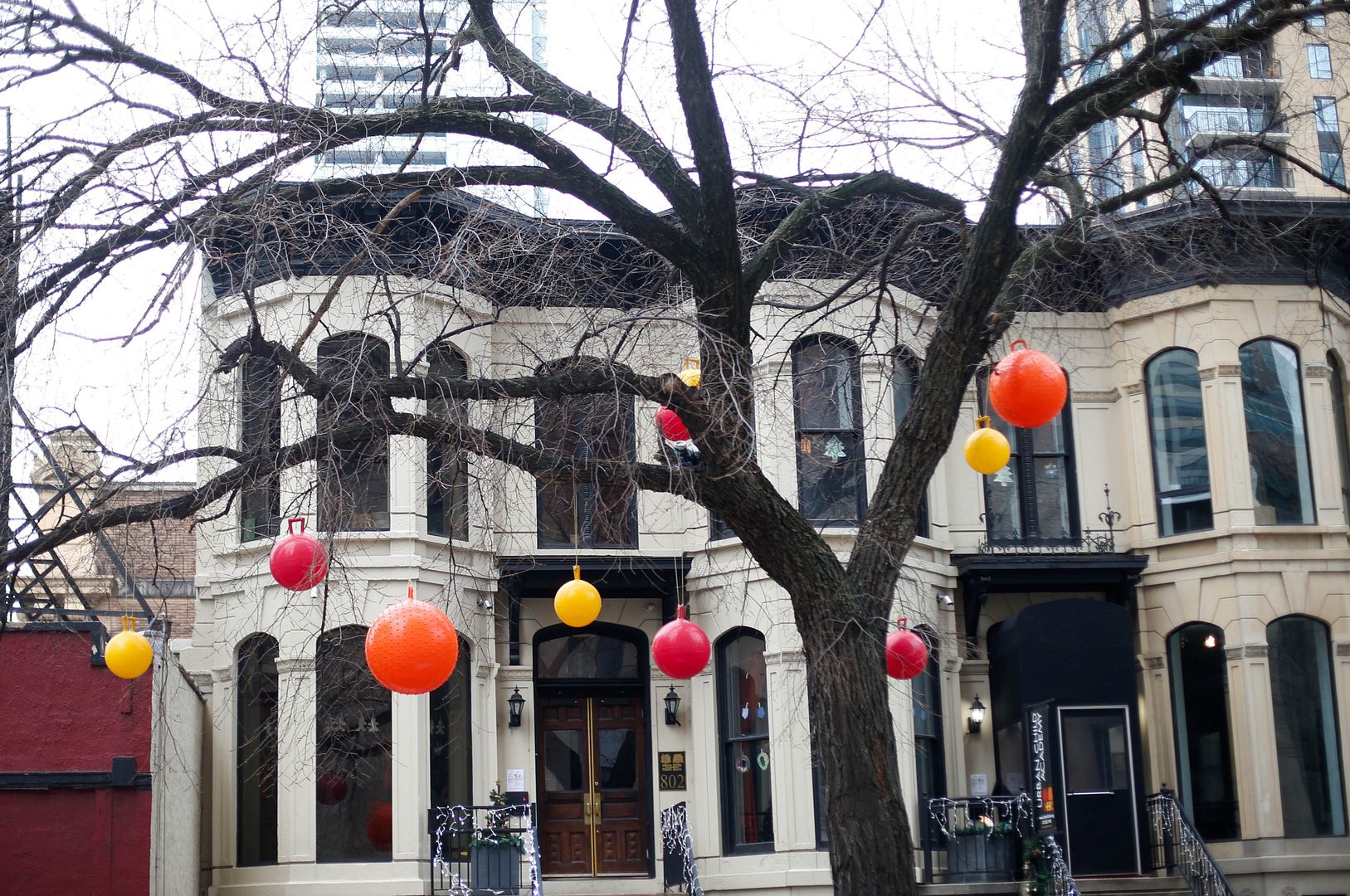 And then you add to the mix these other bits of magic–a home base where my kids want to hang out, a dad who comes along and loves all of this stuff as much as I do. He even bought a light-up Christmas hat just for the trip.
Siblings who arrived from Michigan…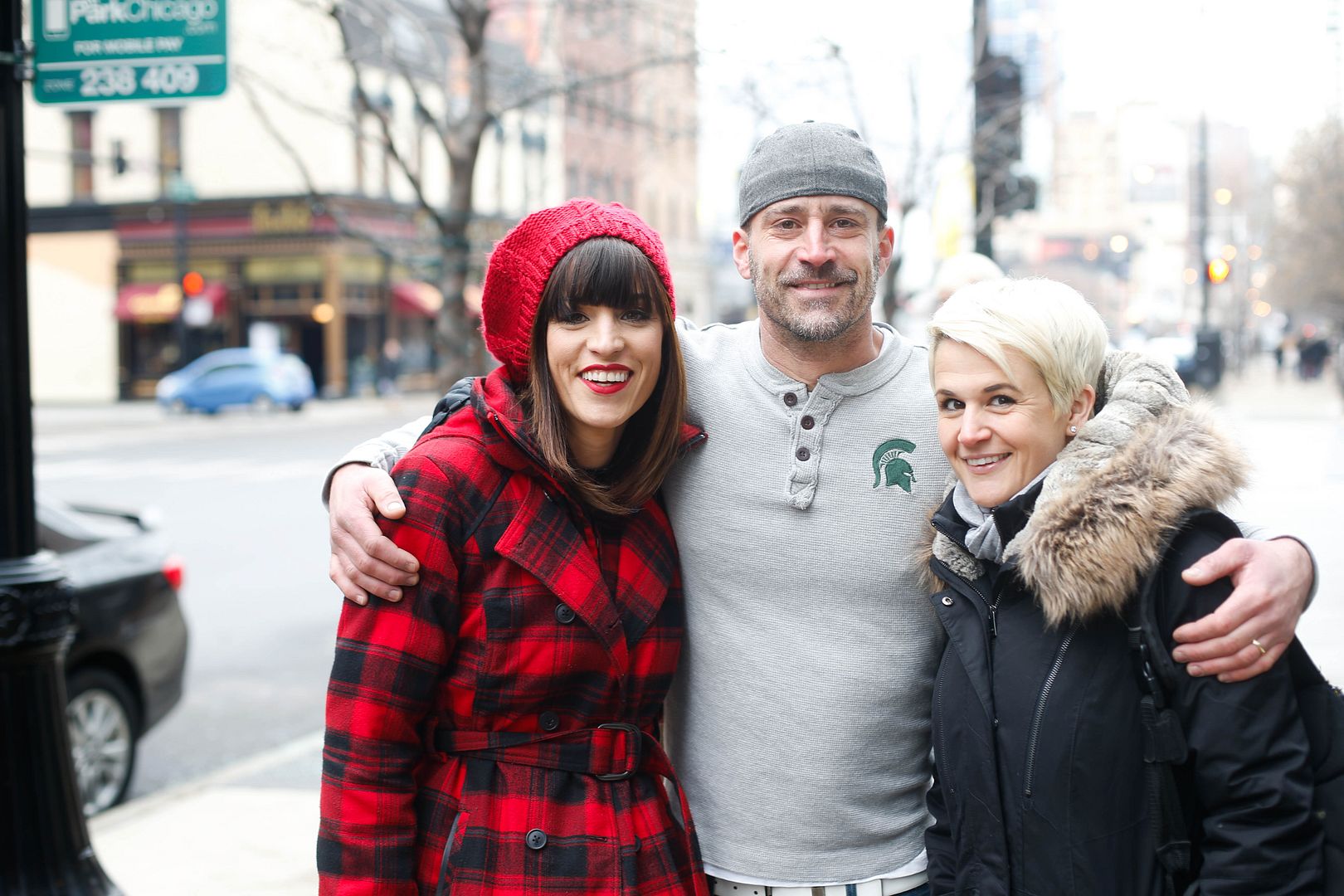 While we did get to pack in so many adventures in a short amount of time, everything we do hinges around flexibility. In fact, I had bought tickets to White Christmas at one of Chicago's oldest theaters but quickly traded plans to spend the evening out with my siblings one night while the kids stayed with my dad, and our time together delivered more than a theater ever could. We were walking around the city together, looking for a place where we could huddle and spend the evening together and were, of course, disappointed by all the long lines and wait times. We were about to take a table by the door at one restaurant when we made the call to look for something better. We get together maybe twice a year, and we were all in Chicago a week before Christmas–settling for ambience was out of the question. As we were walking, I saw a Christmas tree in the window of a step-down we almost didn't notice. "Guys, wait! Look! There's a fire in there. And a tree! And that bar!" We all crowded around the window and peeked in. "This is it. I can feel it." We walked in to this charming scene and were given the table right by the fire. The rest is history.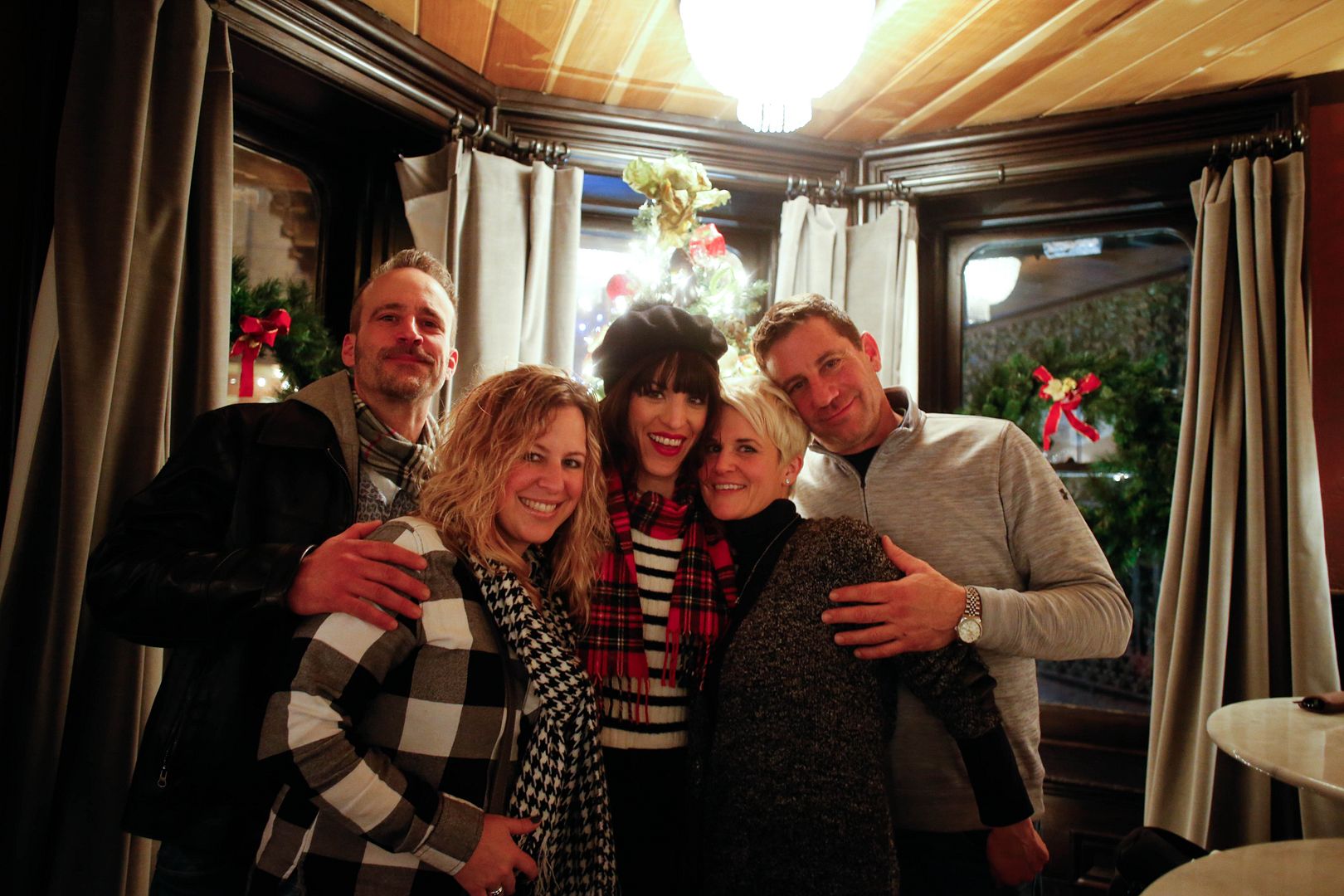 As for the rest of the adventures…
Butch McGuire's.
A friend told me we had to go there at Christmas, and when we walked in, I was all "Son of a NUTCRACKER!" Christmas Lights everywhere.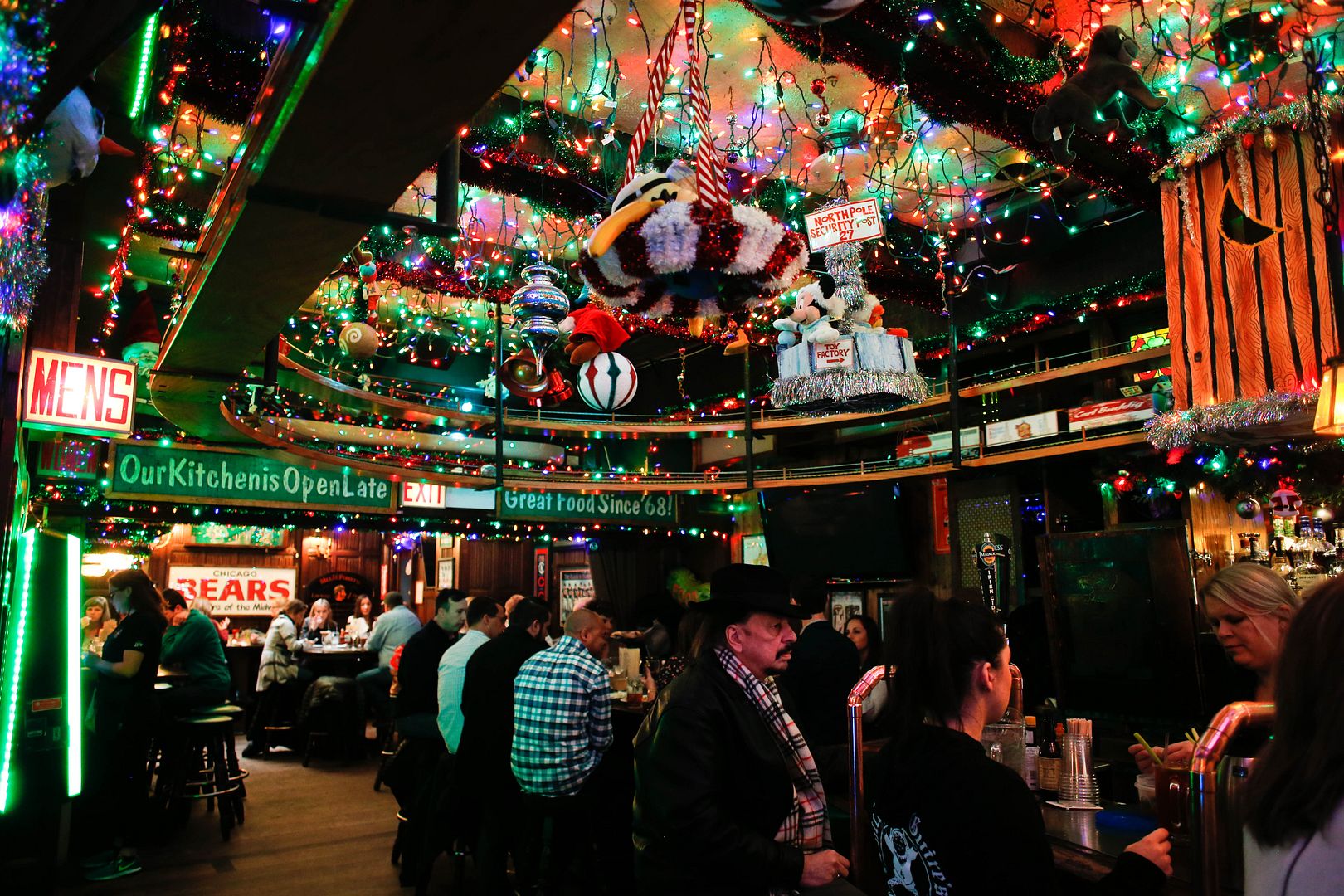 And two trains circling the ceiling, pulling Christmas cars…
Dash was mesmerized.
Willis Tower.
Last year, we did John Hancock, but we wanted to stand on the ledge with the glass floor this year. We got there when it opened, and Lainey requested that we repeat what we did last year–complete a puzzle at the top. So we huddled in a corner, overlooking the city, scrambling to connect the pieces of a Christmas puzzle with 100 pieces (I regret that part).
That ledge though. Took me a minute to not want to puke looking down.
Because it wasn't blistering cold this year, we did get to experience ice skating at the McCormick Tribune rink in Millennium Park, most likely an experience we won't soon repeat because it isn't as charming as it looks when you are pushing the entire weight of a child who wants to "ice skate" but refuses to do any of the work. Dear God, my back. And then while every cell in my body was focusing on not dying, there's some Brian Boitano out there, circling the rink, looking for every opportunity to throw in a triple lutz.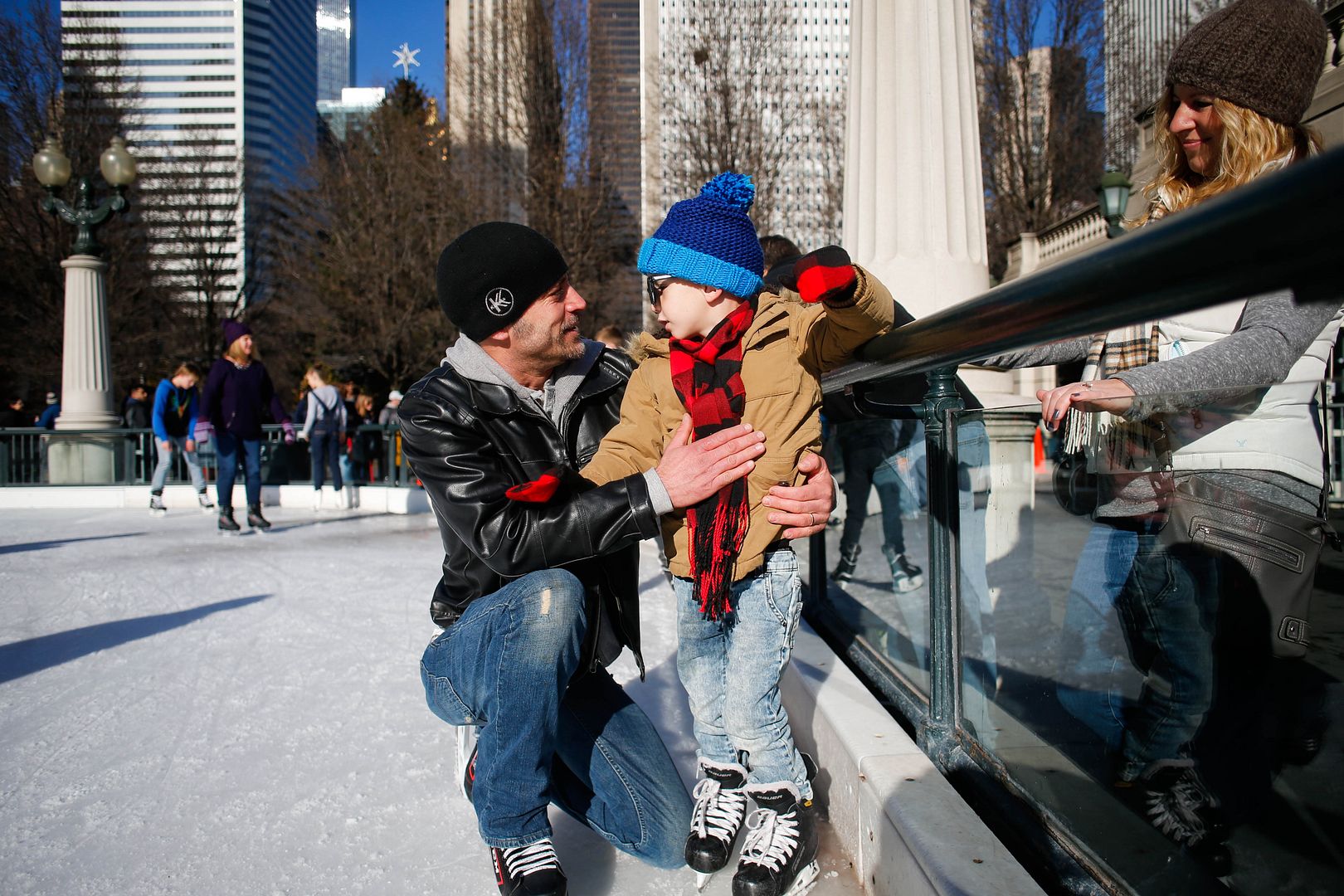 My sister and I took the girls for afternoon tea at The Allis at Soho House which was pure city perfection–a mix of cozy/glam so inviting we didn't want to leave, and a scone that set the bar high for all scones to follow.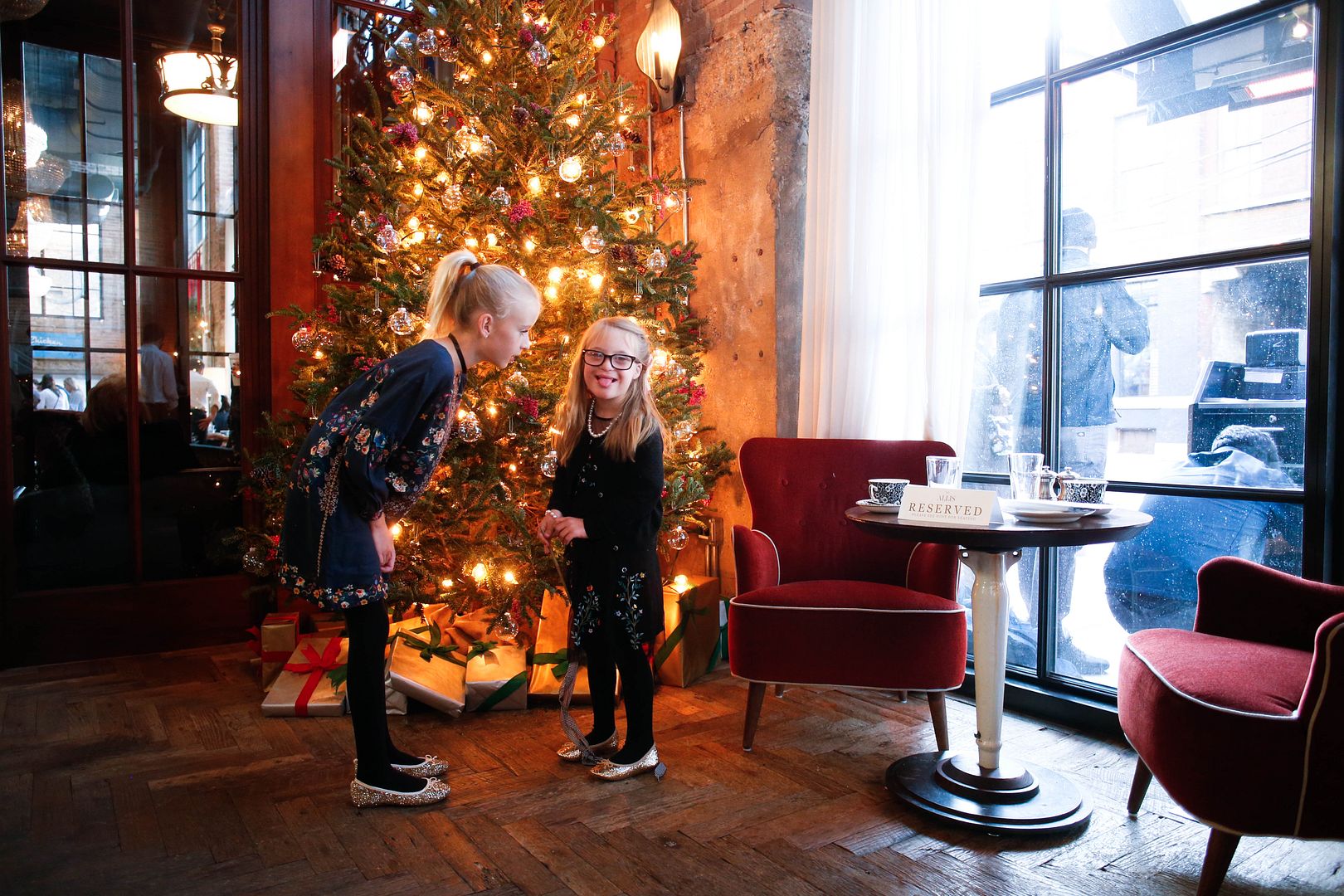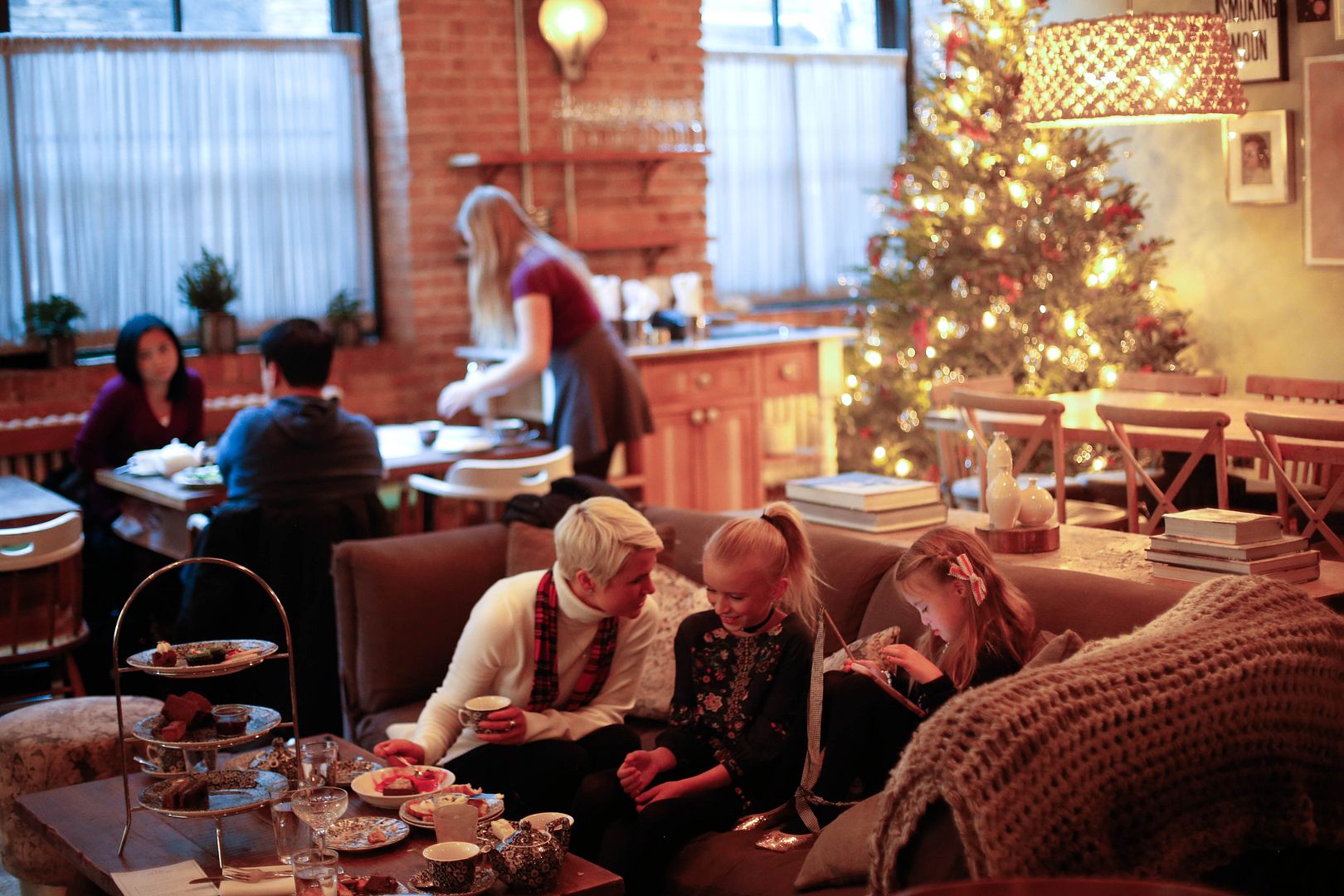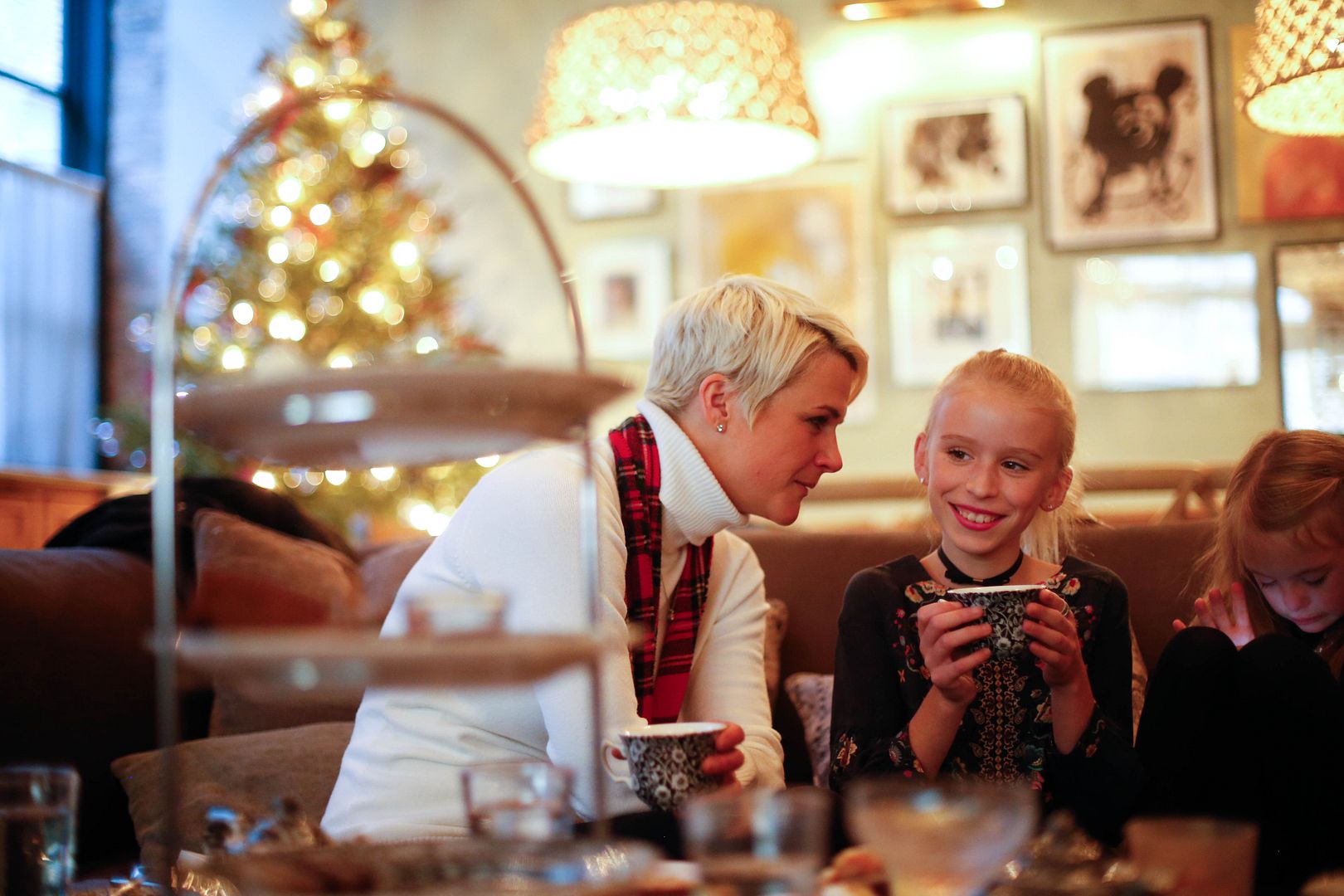 The slightly warmer temps also allowed us to experience Zoo Lights at Lincoln Park Zoo (completely free!) which turned out to be enchanting–very North Pole-ish. We rented a double stroller so Dash and Nella could huddle together with their hot chocolate, and we walked forever under lights as far as you could see and amidst a crowd of other young families doing the same. All these little babies and kids bundled up in strollers, enraptured by the lights–heaven.
Other simple city favorites my kids love:
Riding the subway…
Visiting Macy's for their Holiday Lane and Christmas window displays…
Hailing cabs.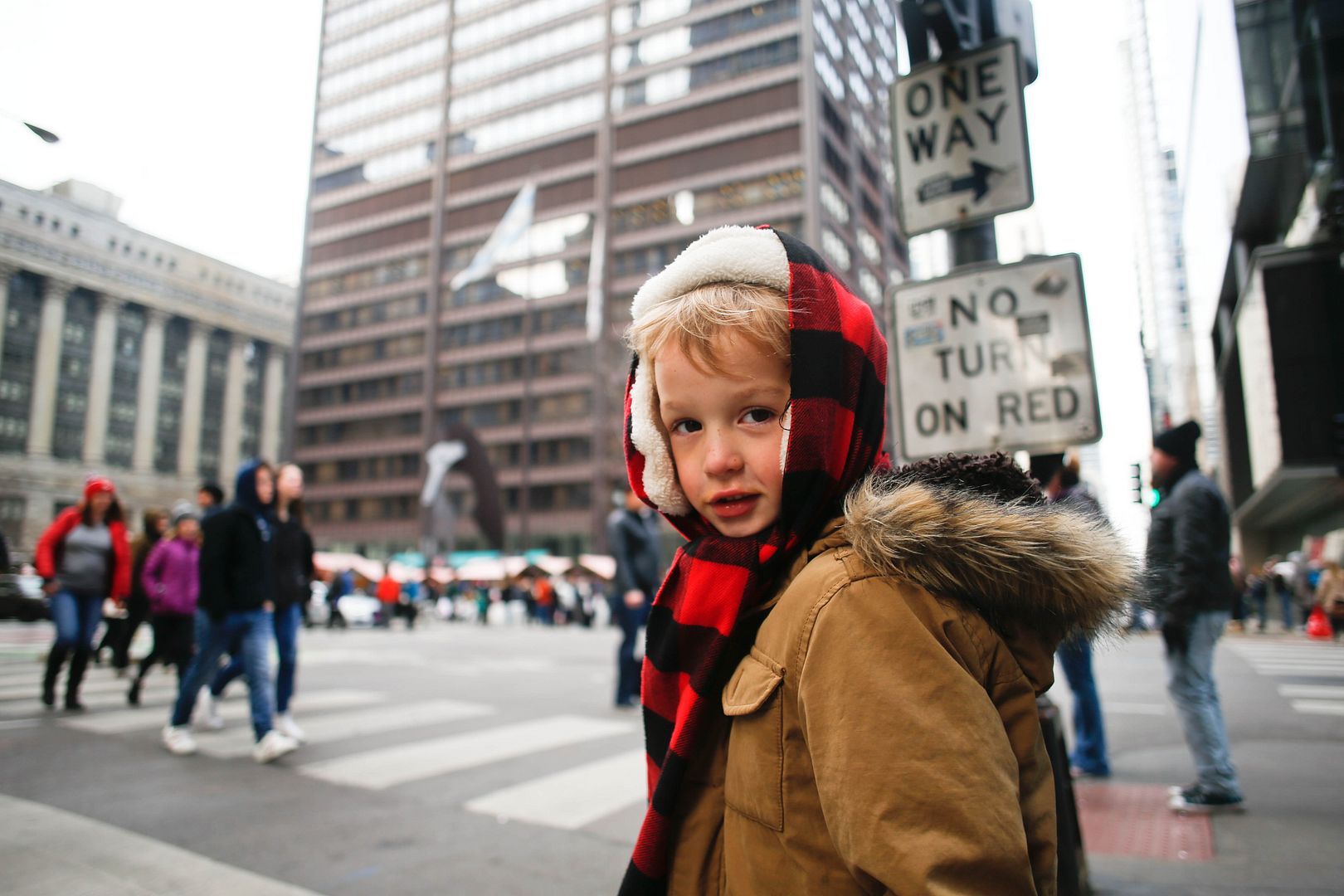 The rest of the weekend was filled with walking–popping in little cafes for hot cocoa when we needed it, shopping, holding hands, getting our family fill.
My winter bunny looking so big this year.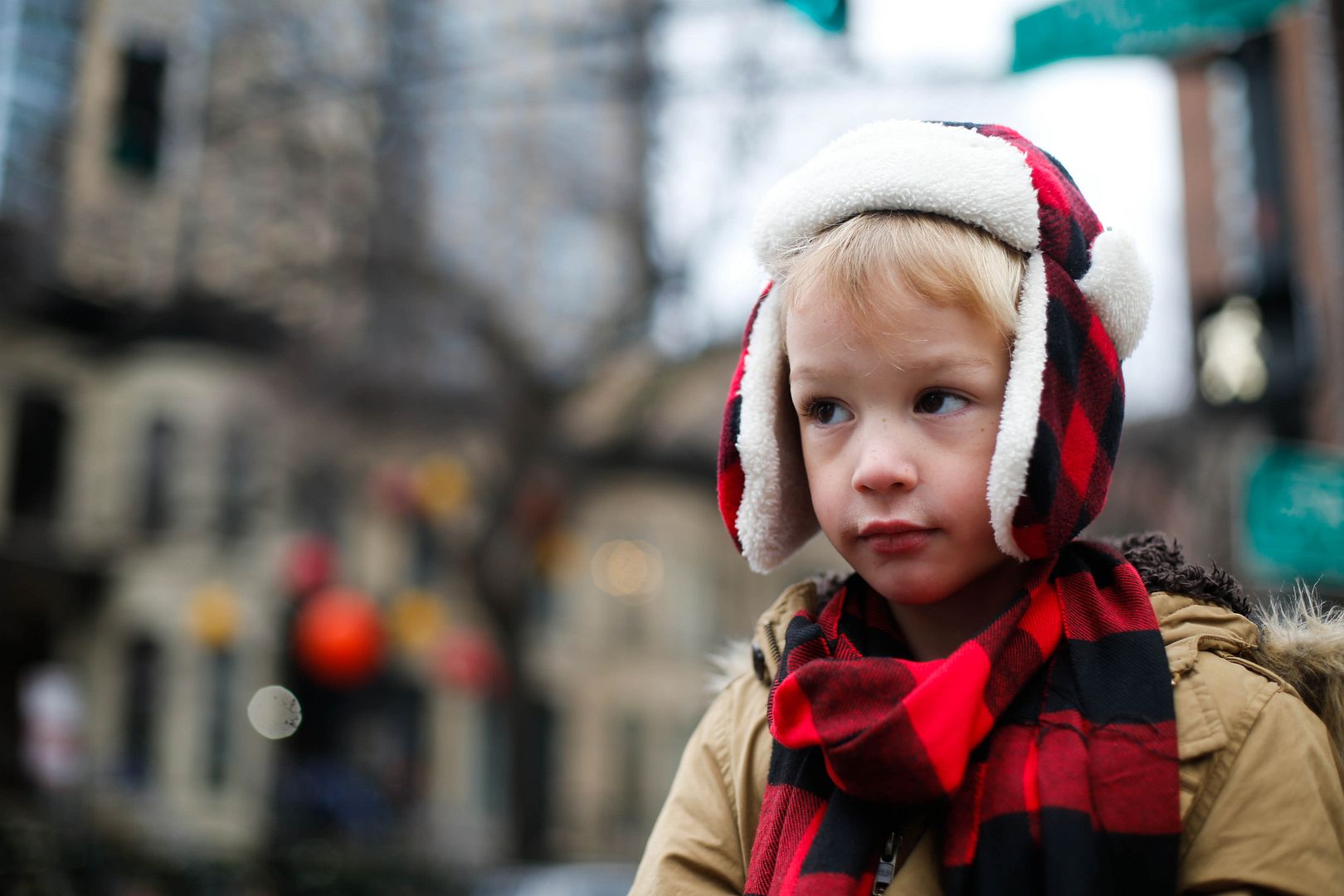 Everywhere we walk feels special, and my senses sponge it all up.
We'll take this same picture another year and measure it against this one, pointing out how much she's grown but that her magic dimple has stayed the same.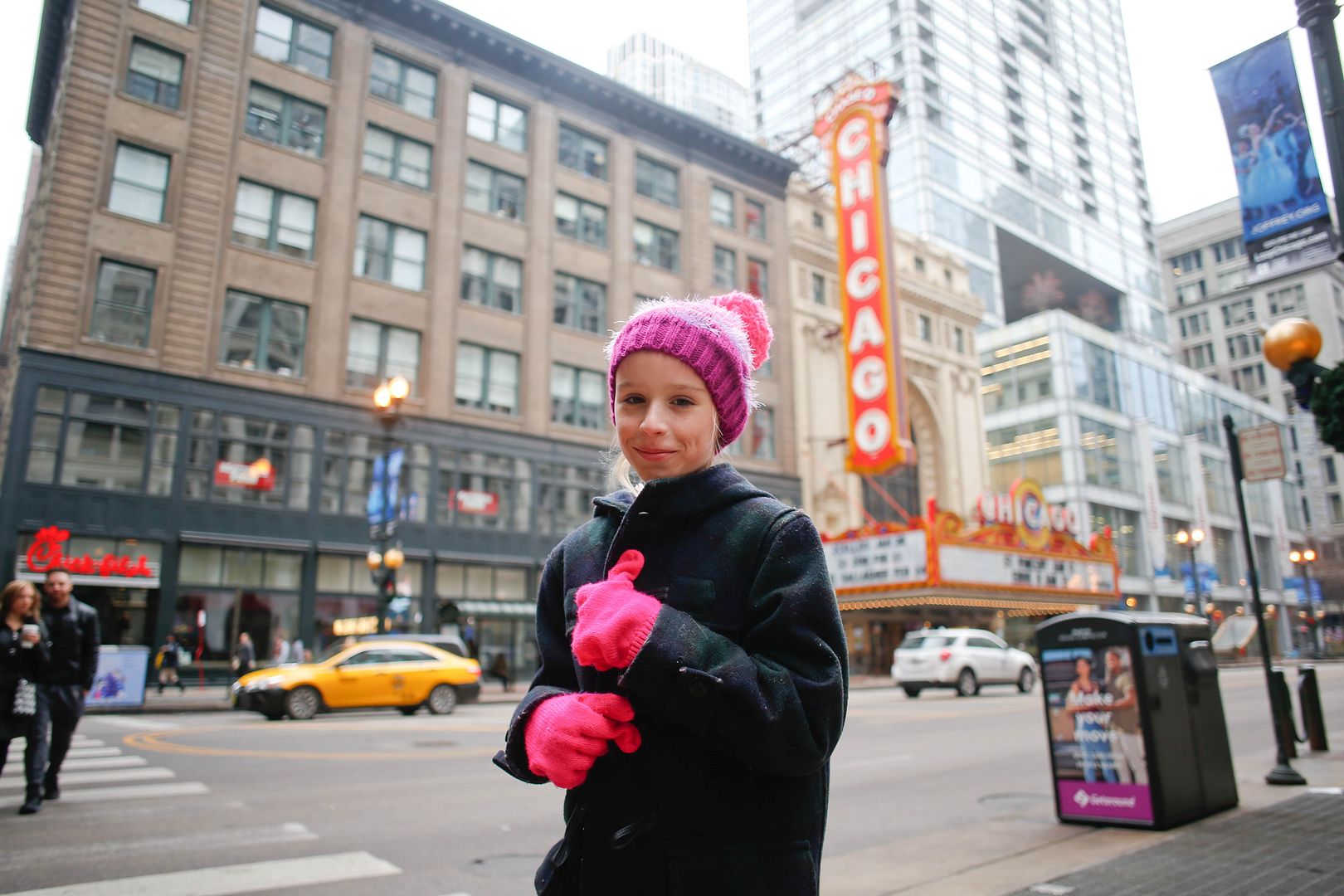 And I will, like other trips, slowly forget the details over time…
The funny things he said…
The way she still held my hand…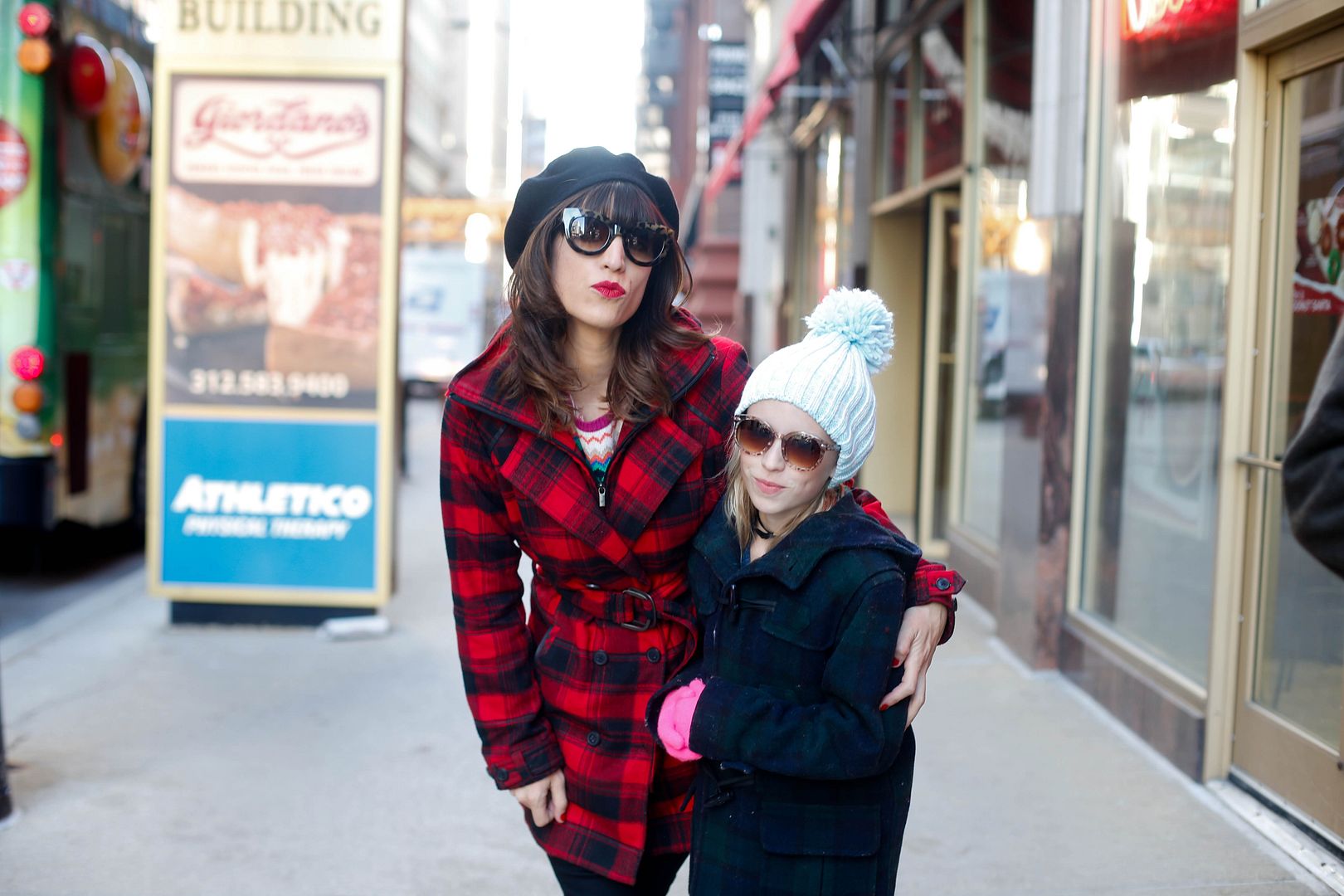 The sound of her giggle when she noticed she could "blow smoke"…
…but I'll never ever forget the way this weekend made me feel.
…completely aware of every good thing that brings me happiness–a street performer passionately singing "Joy to the World", a cozy restaurant packed with tourists at brunch, fur hats, colorful mittens, a stranger who gives up his seat on the train, holding hands, the sound of bells, the sound of coffee being poured, the sound of a horse and carriage on city streets at night, feeling the cold and knowing they're happy and warm…
…my kids in my arms, my kids on my lap, my kids sleeping soundly beside me…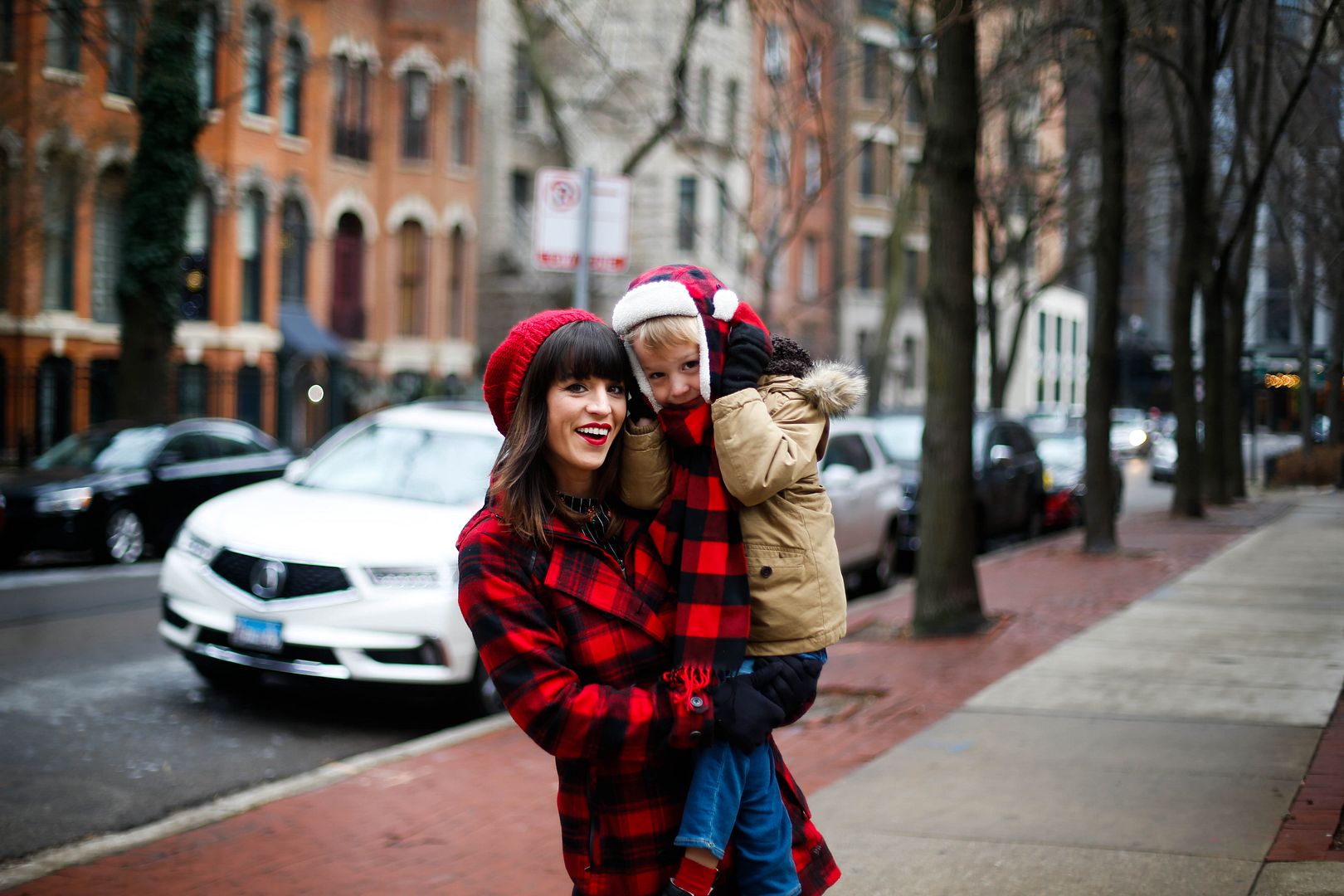 …possibility, excitement, wonder, love.
This city delivered once again.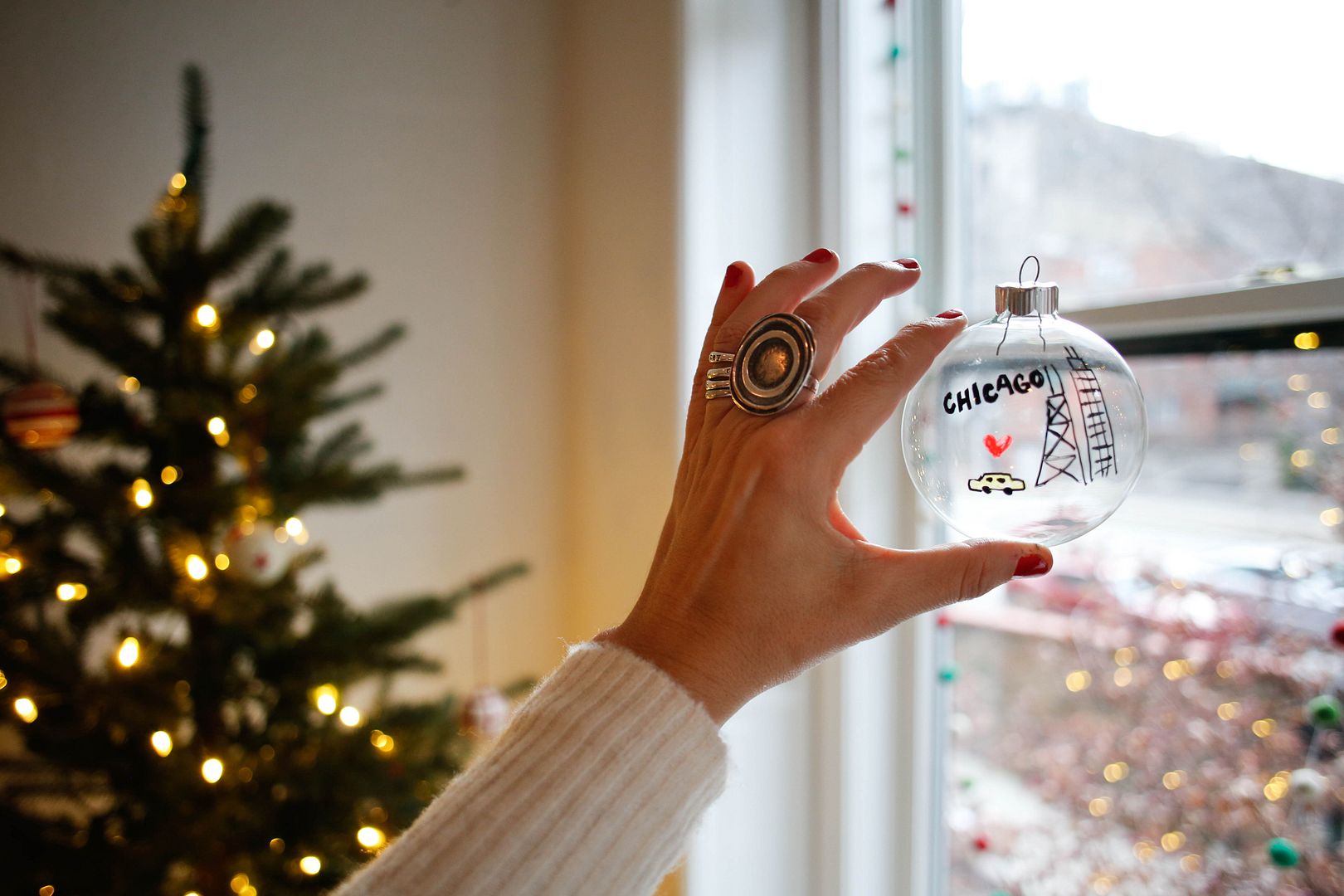 (my friend left a bowl of ornaments and paint pens for us to decorate…so thoughtful)
We returned home completely filled up and so ready for this coming week of family time. Brett stayed home because he lived near Chicago for years and does not love returning to the cold. "Tell your family the Bahamas is our next trip." And I smile because when it comes to winter in the city, it's like the bell in Polar Express. Some people hear it, some people don't. But for me, it always rings loud and clear.
Six more sleeps.
(See last year's Christmas in Chicago trip here.)