hello little blog…
i've had all these words stashed away for your sweet blank slate and no time to do it…all these moments where i was inspired by bright blue skies or a delicious bite of heavenly food, moments where life poured its splendor deep into my soul and i wanted to run and write…string together the perfect words to ignite even more all those wonderful feelings i want to remember about the little things that make our days so much more than little. but we've been busy and sometimes life trumps writing about life. and so be it.
however…i have a quiet break from work here while the little is sleeping and the tea is steeping and my big mug sits with its peppermint tea bag awaiting. to the nook to catch up.
beginning with…
i guess i didn't realize just how anxious and scared and worried i was about this 'lil babe until my ultrasound friday when, after i heard that the blood clot was shrinking and things will probably be just fine and i can proceed as normal and chill out, she's perfect…i walked out with tears and months of tension that finally released their wicked stress through a massive two-day head ache. oh, but relief…sweet relief…and the image of our little bean who was practically bent in half suckin' her toes on the ultrasound. i forgot how cute they are even when they are only eighteen weeks…and perfectly formed and developed already. this week, i finally felt those first heavenly flips and somersaults.
"does it hurt?" my neice asked.
"no."
"does it tickle?" she went on…
"a little bit."
"what does it feel like?"
hmmmm. i thought…and smiled…it feels like someone is giving you a butterfly kiss in your tummy.
i love these butterfly kisses and the metamorphosis of growth and love that is happening all at once…almost half-way…
oh, the love.
my dad brought my sister's littlest down to stay with us this weekend, and it has been such a joy watching her and lainey play and interact, two girls…doin' their thing.
which happened to, i'm sorry, include…dressing up latte and taking her for a walk.
our poor dogs.
we went out for a pizza dinner, snuggled on couches for movies, slid down big slides at the water park, dipped in the gulf, and enjoyed a late-night family pool party…
so somer will take home sweet memories.
and the big news at our house these days is the big girl bed…all set up…and i love it.
it's everything i wanted it to be, but better because we got crazy deals on everything…the bed, trundle and two new mattresses on craigslist…
and then as if things couldn't get any better, i had this dream for an old quilt. one that would match the room perfectly with hints of pink and black but nothing overpowering. i wanted it to be heavy…there's something about a good quilt that lays heavy on you. and, being that there are no current quiltmakers in our family, i set out to look on etsy and ebay but came up with nothing under $300. but then, in a moment of sheer glory, i happened upon this beauty in marshalls on clearance for $20. yes, $20. and i practically wept.
it's a beauty. and all the pillows and cases, i found tucked in our linen closet. mind you, some needed to be dyed which a few tea bags and boiling water took care of it, but throw in some books, floppy bunnies, ratty teddies…and there you have it. my dreamy big girl's bed. she climbs on her little stool and reads up there…several times a day. and while we are gradually getting her used to the idea of night time in there, naps are going splendidly.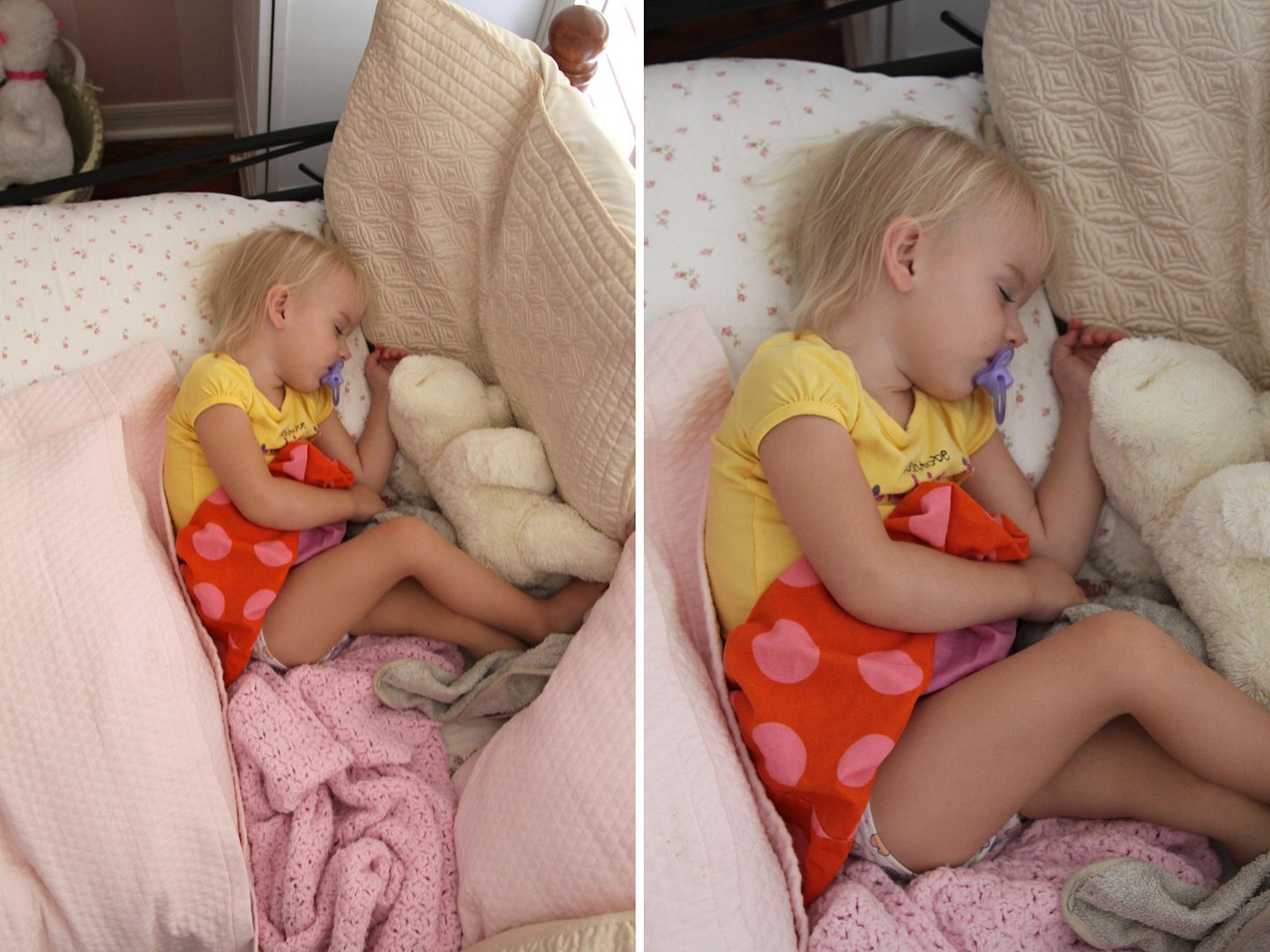 for some reason, the bed changes everything. new routines at night…reading together..all of us lying among pillowy clouds…

oh, yes…the boys are home and the reunion was monumental. lainey walked in the house, saw them all three sitting indian style on the floor awaiting her arrival…and she shreaked. like blood-curdling happy screams, smiling, jumping…running and kissed and hugged each of them down the row. and did it again. wish i had the video camera, but then again, those unscripted moments in life don't often get recorded. it was beautiful, none the less.
..and new traditions are born. something i've always wanted to do with my littles…
a night-night tradition of dream dust. i found the corked glass cruet at target, burned the edges of some linen paper, glitter-stickered it all up, tied a ribbon, funneled some baby powder and shimmer into it…and voila. magic dream dust.
we sprinkle it on her pillow before bed…a little in my hand, a little in hers…and the pixie dust falls. sssshhhh, i whisper as she smiles. it's magic. it will give you good dreams…sssshhh. don't tell anyone.
she smiles again and whispers back…ssshhh. don't tell gaga.
you can tell gaga…but nobody else. ssshhhh…it's magic.
i hope she always remembers dream dust. and someday, when off to college she goes, i will send her care packages of dream dust. because everyone needs sweet dreams.
sigh.
and finally, the girls and i headed to the beach this morning. early…before the seagull and sandpiper prints were brushed away, before the good shells were taken, before the sun scorched the sand with its late summer heat.
the sky was vivid, like a painting, and this tranquil blue saturated everything with pure happiness. we were unprepared, without suits or towels, but sometimes i think those are the best trips. lainey stripped down to her saggy little rose-bud unders and somer opted to dive into the gulf fully dressed.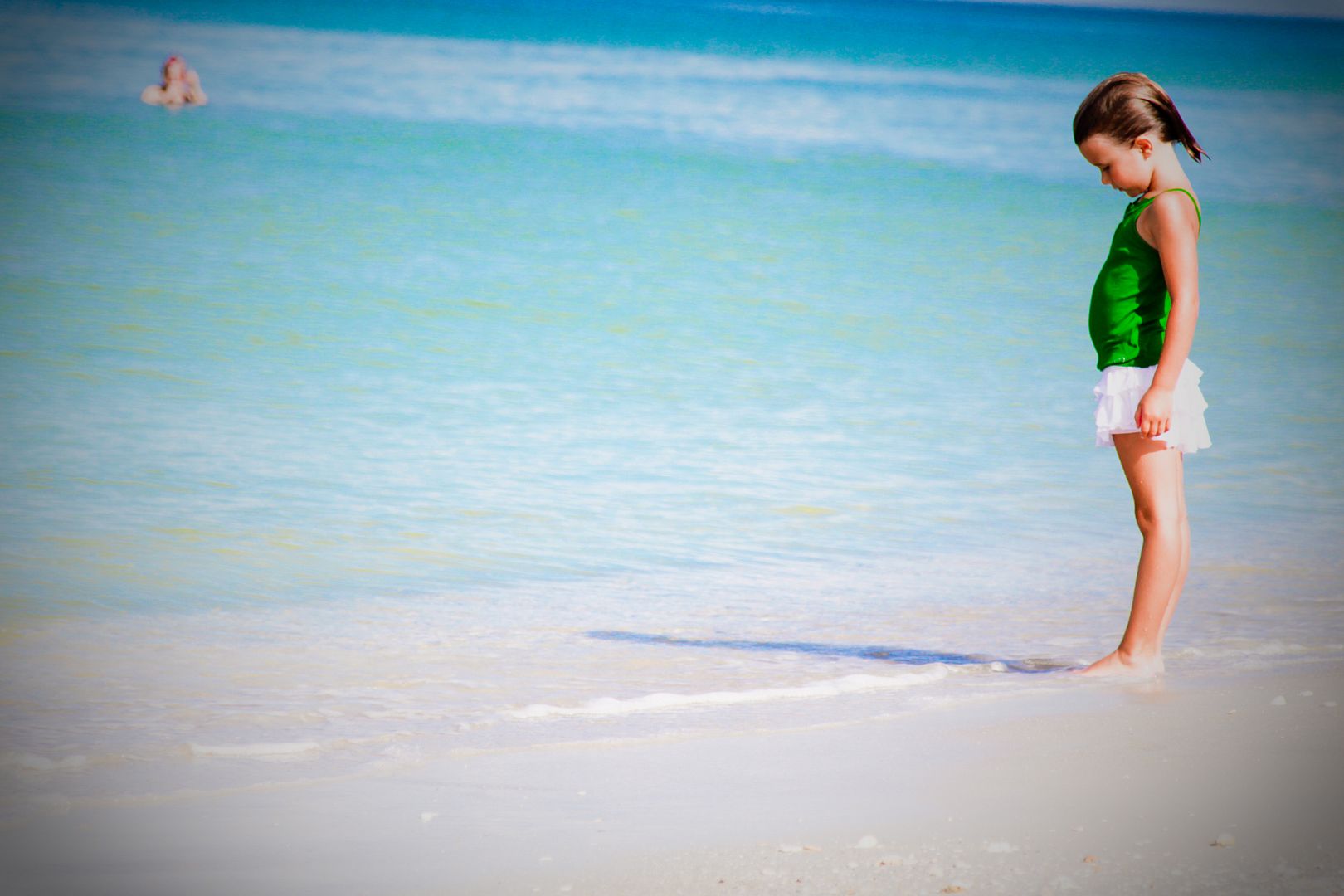 and we sat in the sand, not saying much, but completely happy. there was no need to entertain them anymore than the beach was doing on its own. no pails, no shovels, no piles of beach-to-dos. just shells. and sand. and seagulls to chase.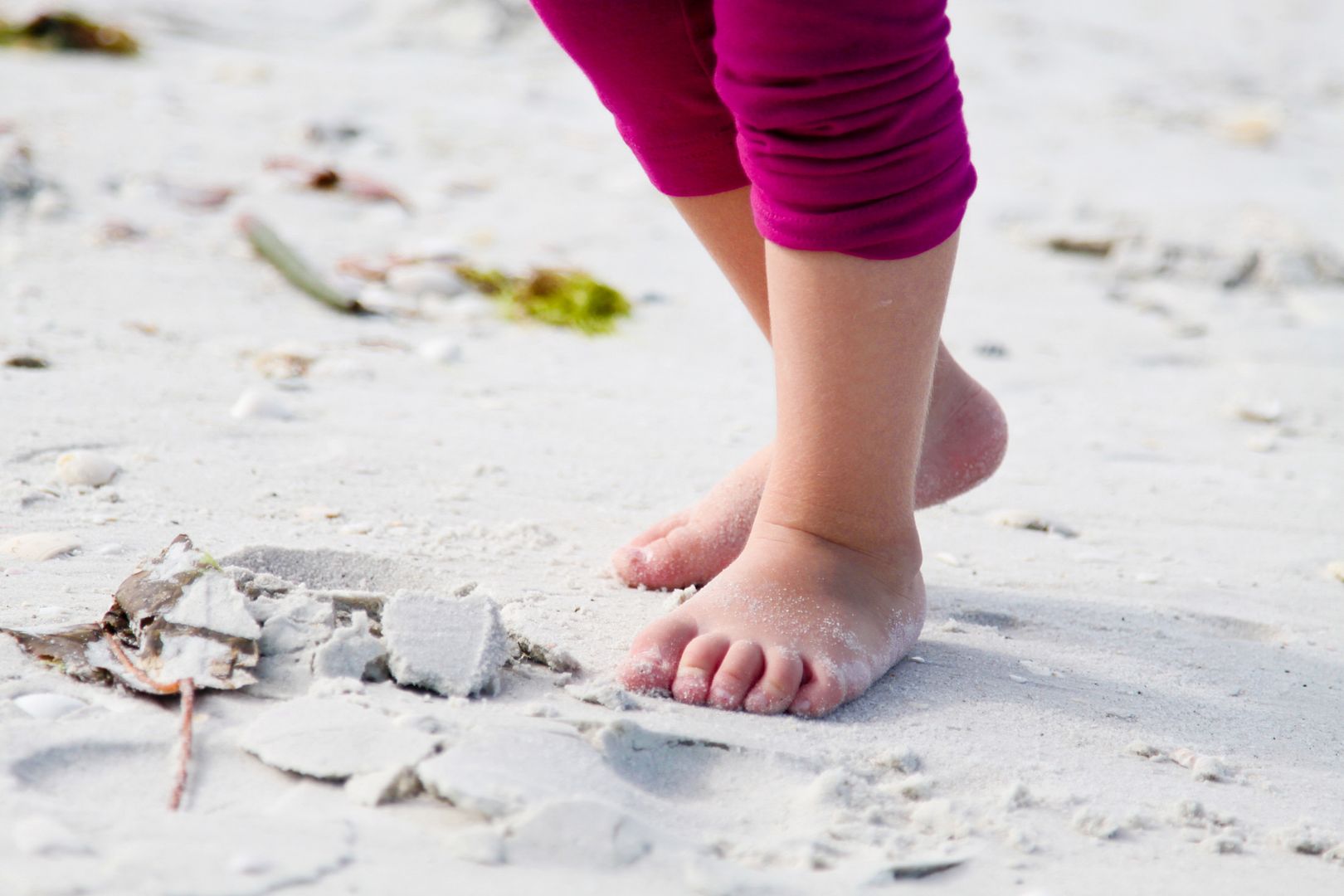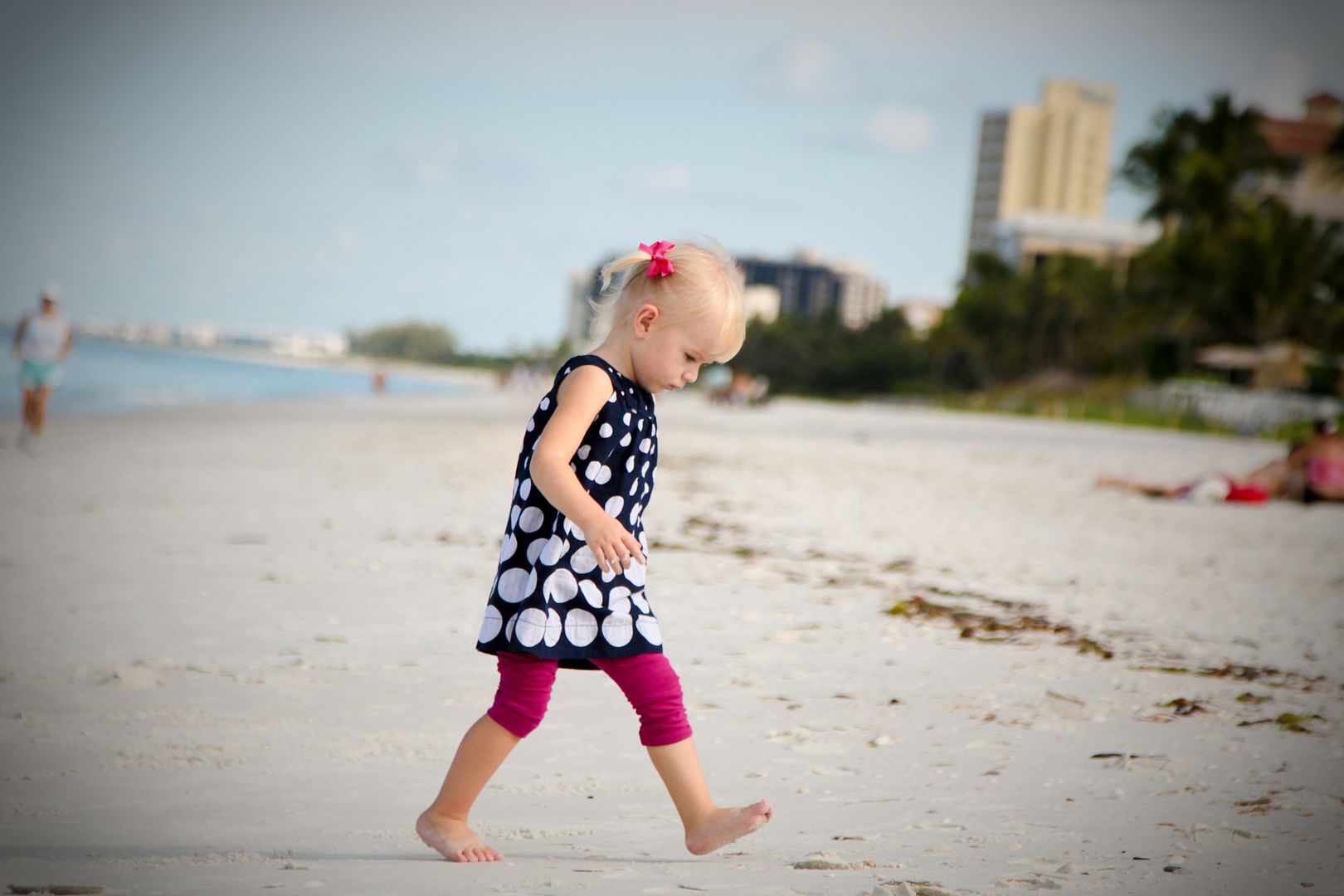 and on the way back to the car, we stopped at the corner beach store for some ice cream.
freaking love this picture.

somer, still dripping wet from her dip in the gulf, lainey covered in melted ice cream and sticky sand, her crocs all backwards on her little feet…it was so…summer. the last bits of it.
and, on our trek over the boardwalk, i realized…my girl has a quirk.
she doesn't step on cracks. no, she babysteps one plank of wood at a time, tediously moving her crooked crocs across the small span between cracks, carefully making sure not to edge her toes over the empty strips between the wood. and this went on for about fifty planks before i noticed what was going on and being that we had about 494 planks to go, i finally swooped down and carried my little monk across the rest of the stretch lest we never make it to the beach.
i love you, my funny, happy, quirky big girl.
leaving you with my sandwich. because good food must be shared.
i made this sandwich three times this week.
after the first, i was so excited about how delicious it was and how stoked i was to create the masterpiece, that i called my sister three times. she didn't answer, so i finally texted… pick up your phone. i have to tell you about my sandwich. because that's what sisters do. and, within three minutes, she called back and listened as i retold, in detail, the making of this little piece of wonder. in fact, i pretended i was on a cooking show and she was my audience.
sesame bagel…soft.
tons of hummous shmeared (yes, shmeared) on both sides.
feta cheese sprinkled.
cold cut cucumbers.
sliced tomatoes.
alfalfa sprouts.
purple onions.
and there you have it.
it's so good.
and…reminder…they're booking up and my calendar is starting to get all peppered with shoots. offer ends september 1st…you will LOVE these cards!
little christmas preshow today with sweet baby chase…
and loving the storyboards lately! wonderful holiday gift! (20×20 here)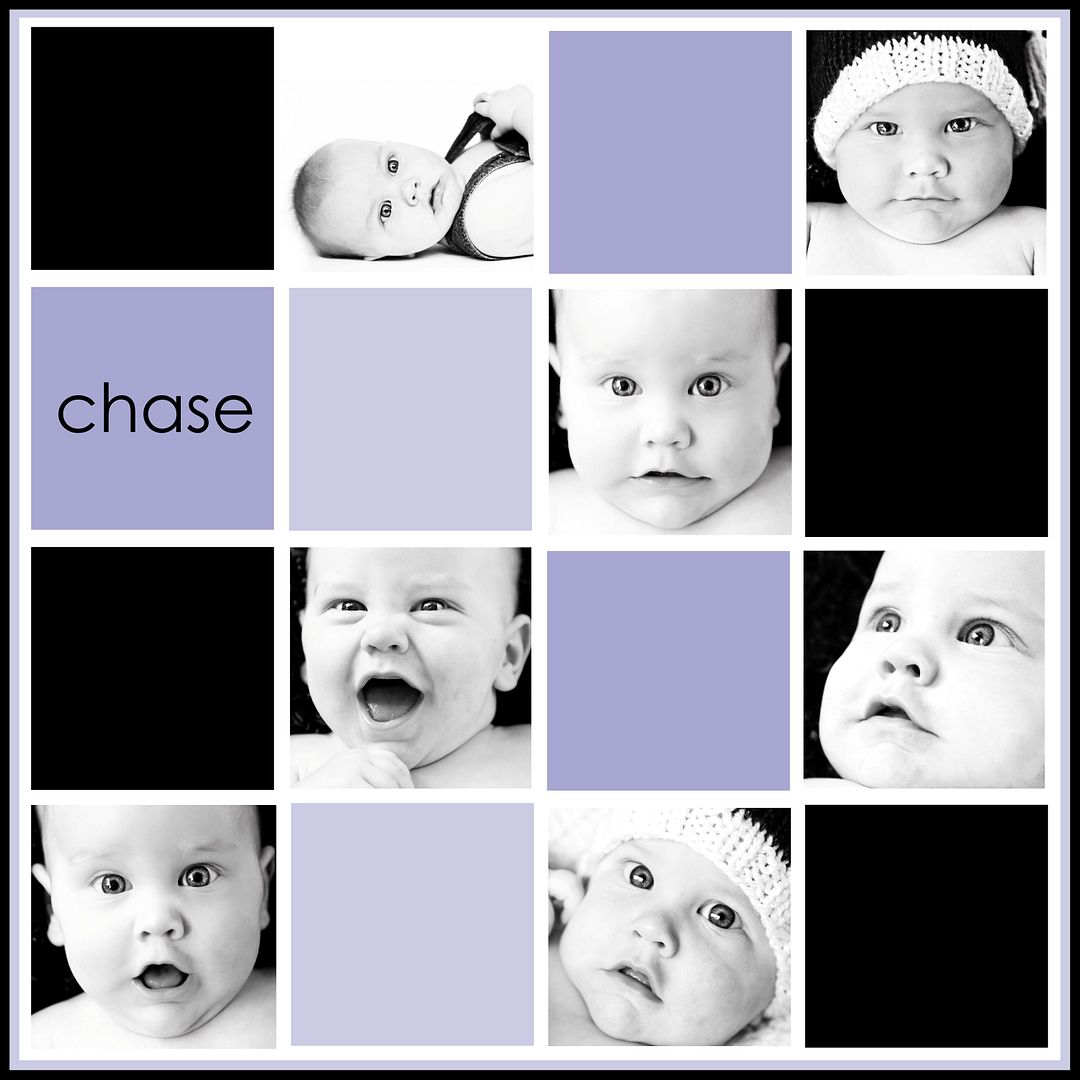 also, i have only THREE slots left for Fall Mini Shoot Day (September 26–see post below)…will be a fun thing to bring the kids to…music, refreshments, craft table, and you walk out with a mini shoot, a CD and 25 cards to send out. E-mail me if you want one of the final spots!
…enjoyin' all that good stuff. ~k